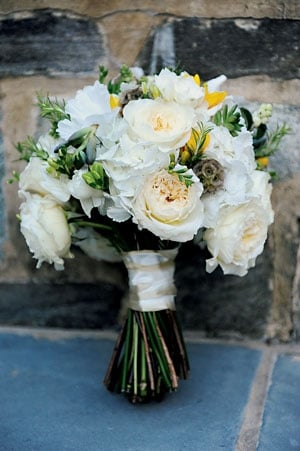 One half of Sister, Sister gets engaged.
Entertainment Weekly ranks the 25 Sexiest Movies Ever—fodder for a romantic date night in, perhaps?
Marital advice board, a tower of oranges, and plenty more surprise details.
The top 18 engagements of 2010.
7 months after splitting with Sandra Bullock, Jesse James is set to wed Kat von D. Raise your hand if you think this is a good idea.
Love the meringue mushrooms. And the Beatles lyrics on the cake.
Scrabble pieces! Typewriters! Top Hats!
Bride & Groom "One to Watch" Connor Studios shows off their favorite reception photos of 2010. And ceremony pictures, too!
What you can learn from listening to cheaters.
Not exactly wedding-related, but who isn't curious about the design process behind Natalie Portman's Black Swan costumes?
Every detail of this Alabama wedding is laid-back and luxurious. We're digging the rich colors and country feel.
There's something very wintry, and oddly romantic, about this deep blue placecard.
Ughh. Wish we lived in LA so we could go to a catering sampling as succulent as this.
Photo credit: Jennifer Domenick/Love Life Images
Subscribe to Washingtonian
Follow Washingtonian on Twitter
More>> Bridal Party Blog | Wedding Guide | Wedding Vendor Search