Grace's favorite shot of the day. All photographs by Ampersand Photography
We loved these rustic engagement photos by Sarah Danaher of Ampersand Photography (sent via Two Bright Lights) so we tracked down the couple, Grace and Ben Spainhour of Arlington (they just got married a month ago!), to get the inside scoop. Here's what bride Grace had to say about the shoot: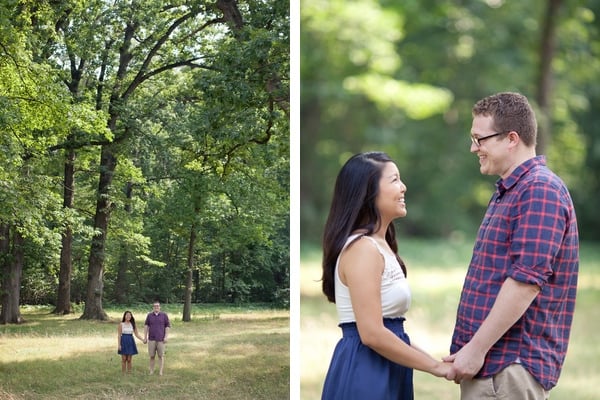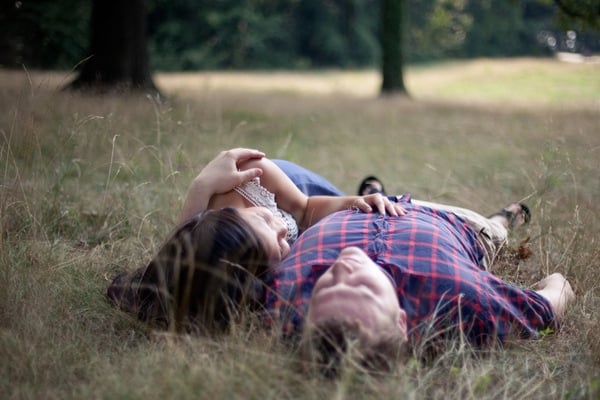 "We talked to Sarah about some of our ideas for shoot locations; we wanted something whimsical and scenic. She came up with the idea of the National Arboretum and we went with it—it was the perfect mix of natural beauty with a little bit of DC history. We also ended up taking some pictures at a coffee shop afterwards, mainly to cool down—it was hot outside!"
"Ben and I are both pretty laid-back, so we wanted to wear clothing that we'd wear on a normal evening out—nothing too fancy."
"Neither one of us is particularly comfortable in front of the camera, but Sarah helped us combat that by asking us questions throughout the shoot. For example, at one point she said: 'Hey Grace, when did you fall in love with Ben?' then she snapped pictures while we reminisced. It's much easier to have a conversation than it is to pose, so Sarah's conversational style worked well for us. We like that our pictures capture genuine interactions, I can't imagine how awful they would be if Sarah had relied on us to 'work the camera.' "
"One of my favorite photos from the shoot is one from the Arboretum of us sitting down with my head on Ben's shoulder [top photo]. You can just see all the happiness in our eyes—it makes me smile every time!"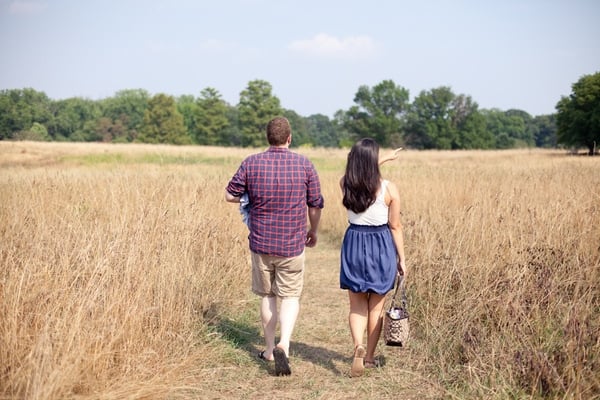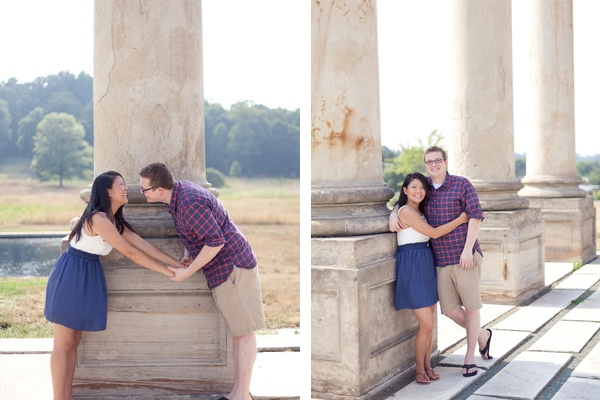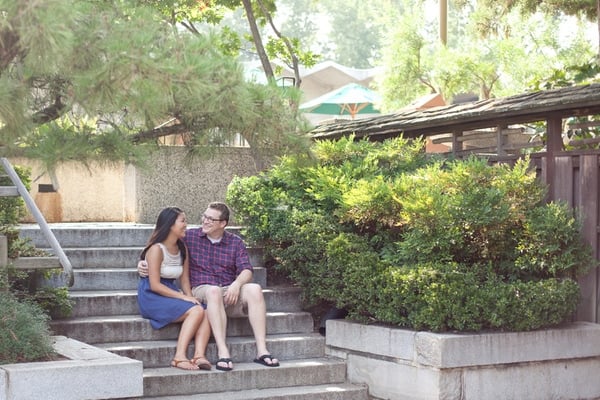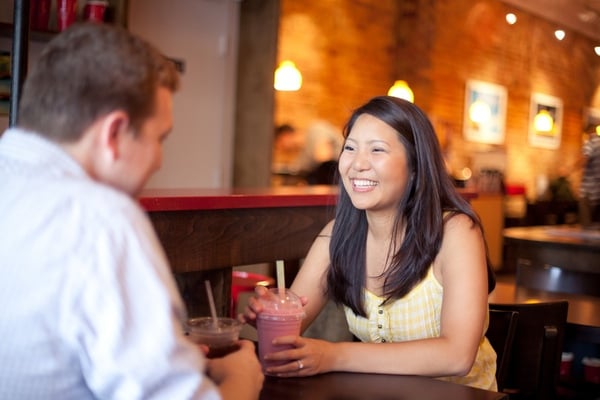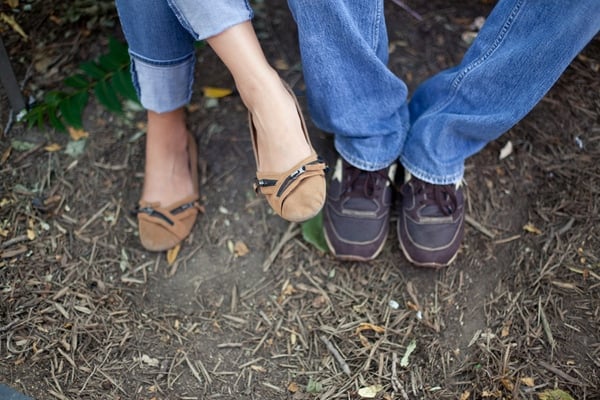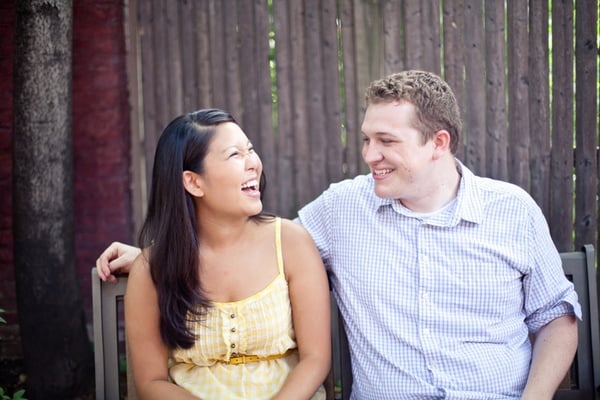 Do you want to see your engagement photos on our blog? E-mail realweddings@washingtonian.com.
Subscribe to Washingtonian
Follow Washingtonian Bride & Groom on Twitter
More>> Bridal Party Blog | Wedding Guide | Wedding Vendor Search