After their romantic zero-guest wedding, Elisa and Rodrigo honeymooned in Hawaii. All photographs by Meredith Hanafi Photography
Elisa and Rodrigo first met while in Bolivia on business.
"When we arrived at the airport after our meeting, we found out that our flight had been delayed for 12 hours," says Elisa. "We headed back to town and spent hours spilling the details of our lives in a candlelit restaurant overlooking the plaza. It just got better after that!"
Rodrigo proposed on Friday, July 29, and by the next evening, the couple was married.
"We really wanted our wedding to be all about us," says Elisa. "We wanted to enjoy the before, during, and after and not stress about anything. We picked our favorite time of day and hoped it would be beautiful and memorable."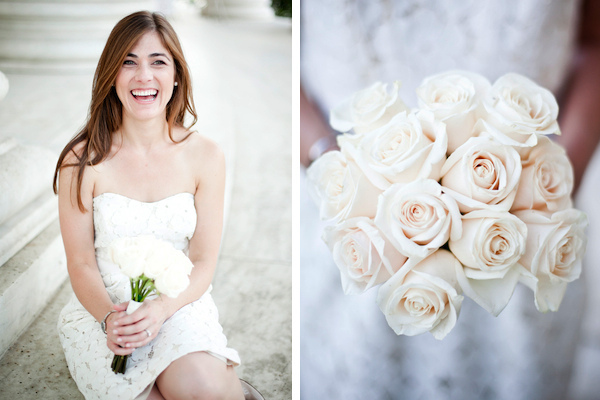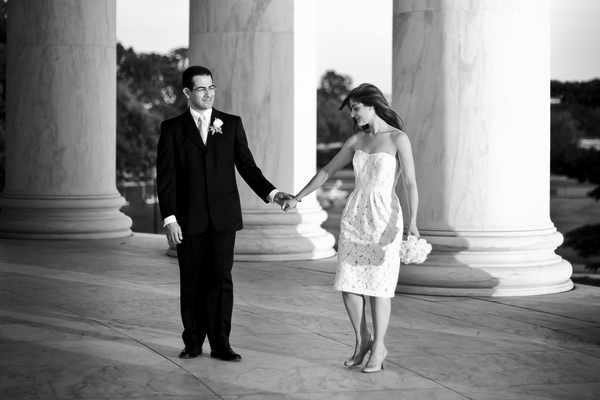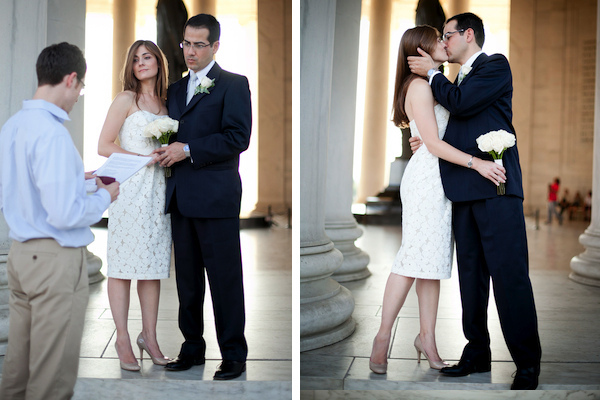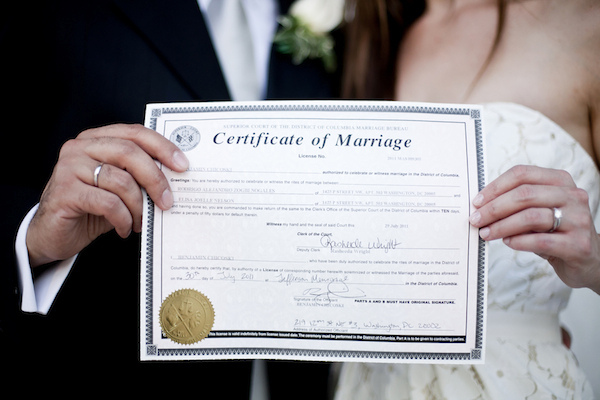 Elisa and Rodrigo chose to marry at the Jefferson Memorial, just the two of them.
"We visited the Jefferson during our first weekend in DC two years ago, and found it grandiose and magical," says Elisa. "We felt that it symbolized how we felt about each other and we wanted to get married in DC to stay connected to this amazing city forever."
The ceremony was held at 7 PM, just before sunset.
"Rodrigo and I had not prepared our vows," says Elisa. "We just spoke from our hearts and promised the world to each other."
After the ceremony, the couple enjoyed "cocktail hour" (two martinis at the bar) and dinner at Adour in the St. Regis hotel.
"I am a perfectionist and usually spend a lot of energy organizing things," says Elisa. "For our big day, I just relaxed and somehow, everything turned out perfectly."