Ashley and Quintin first met in high school, but "were never high school sweethearts!" Ashley is quick to point out. They reconnected in 2009 while visiting their families over Thanksgiving. Though Ashley was living in California, and Quintin in Salt Lake City, he hopped on a plane to visit her a few weeks later.
Quintin proposed while they were visiting the tristate marker at the White Clay Creek Preserve, where it's possible to stand in three states (Pennsylvania, Delaware, and Maryland) at once.
The pair chose to wed on December 21, 2010, at Quintin's family farm near the Gettysburg battlefield in Pennsylvania. A reception followed at Antrim 1844, an inn in Taneytown, Maryland.
"To us, the reason for our wedding was to celebrate our love with those we love most," says Ashley. "We truly wanted to capture the spirit of 'us' in every aspect of the wedding. Since we were having it on the winter solstice, the longest night of the year, a central theme for us was 'light,' as the solstice has been known as a day of rebirth, renewal, and the coming of longer days."
Ashley and Quintin wanted a "natural and whimsical" feel for their wedding. "We stuck with hues of evergreen, chocolate, and accents of brass and copper," says the bride.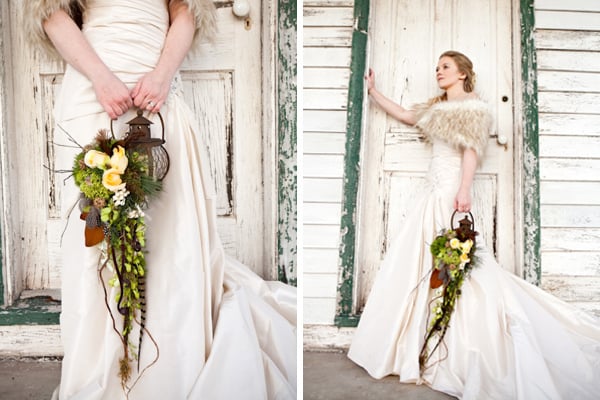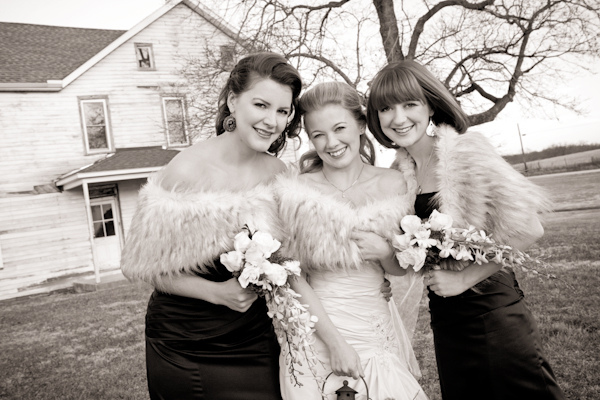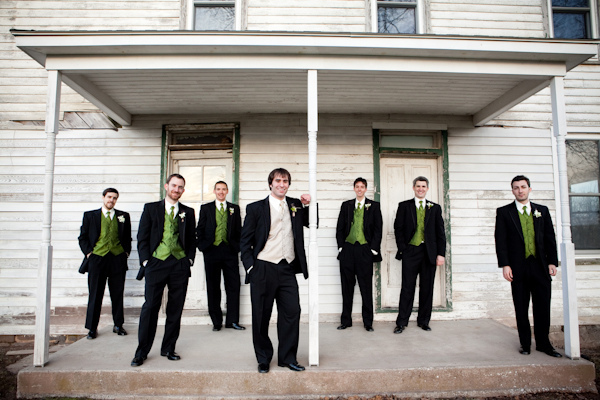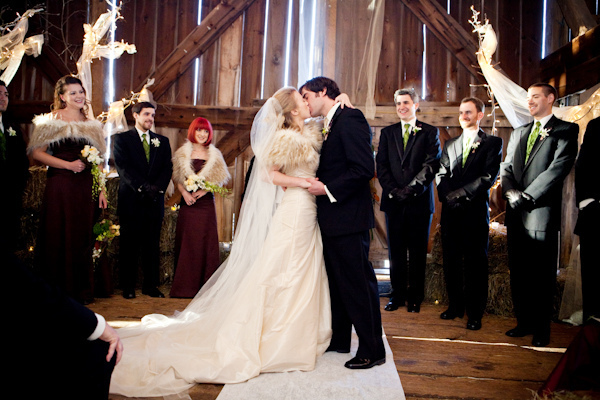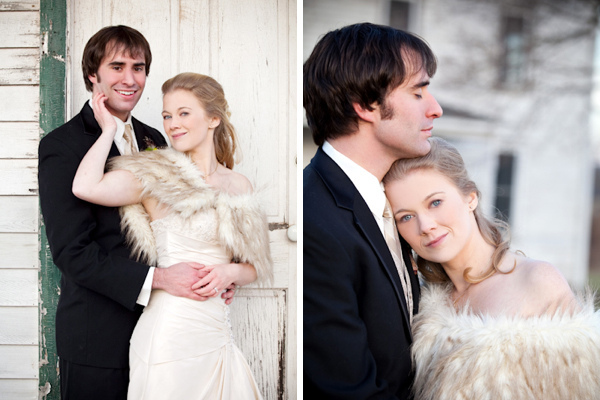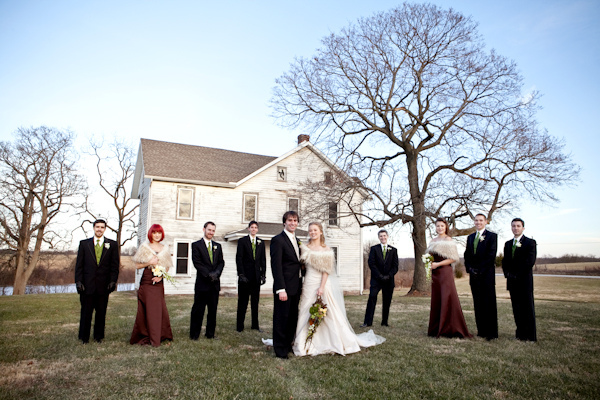 The ceremony was held in a barn, where guests sat on bales of hay draped in fabric. The proceedings included a "ring-warming" ritual: The couple's wedding bands were passed around to each of the 80 guests so everyone could lay well-wishes upon them.
Also during the ceremony, Ashley's sister read "The Last Good Time" by Richard Bausch, and Quintin's younger brother played and sang "Indian Moon" by State Radio.
Guests then headed to Antrim 1844 for cocktail hour, where they enjoyed hot hard apple cider (a drink the couple called "Solstice") and hors d'oeuvres.
All of the paper goods at the reception were designed and created by the bride and groom, who own a stationery business. Each escort card was attached to a miniature lantern with a lit candle, which also served as a favor. Tables were adorned with bare branches to match the winter theme.
Guests dined on butternut squash velouté, roast quail with apple-walnut stuffing, and filet mignon. Dessert was the wedding cake, which was made by Ashley's sister, and featured two tiers of apple spice cake and a tier of homemade funfetti cake.
Ashley and Quintin performed their first dance to "Song for a Winter's Night" by Sarah McLachlan, and guests danced to a variety of tunes. Music was a big part of the evening, as the favors included a mix CD of the couple's favorite love songs.
Even after the wedding officially finished, guests weren't ready to let the party end.
"After retiring to our honeymoon suite, we heard strains of guitar music and singing coming from the first floor of the mansion," says Ashley. "We put on our pajamas and headed to the tiny in-house pub, where our entire wedding party was enjoying the evening with song and a roaring fire. We were up until well past midnight, and it was one of the most wonderful surprises of the whole day."