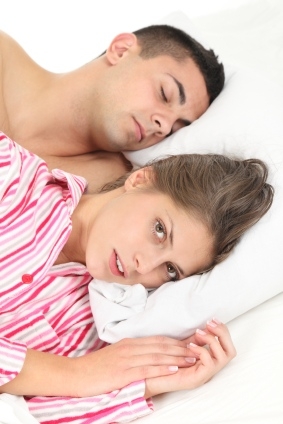 The last thing a stressed-out bride with a to-do list the size of Texas wants to think about is all the ways her big day could be ruined. But it's an unfortunate reality check that disaster, whether natural (a hurricane) or man-made (your venue unexpectedly closing), could strike. Thankfully, some companies now offer wedding insurance, which can help you protect your investment from unforeseen circumstances.
Through Wedsure, a wedding insurance provider, everything from cancellation to gown damage to change of heart can be insured. (Sorry, ladies, there's still no protection from the embarrassing drunken-best-man toast.) With nine categories of insurance available, and the option to purchase à-la-carte policies, your coverage is customizable. The most common coverage areas are cancellation, personal liability, and loss of deposits.
"Wedding insurance is something every bride and groom should be aware of as an option, and it can be a great benefit to some couples," says Allison Jackson, a wedding planner and the owner of Pineapple Productions.
While wedding insurance may not be for everyone, there are certain couples who should give it serious consideration.
"There is definitely a need for wedding insurance when it comes to an outdoor wedding if plan B is a scary option," says Katie Martin, wedding planner and owner of Elegance and Simplicity. "It is also a good option if a family member is ill, or if there is a chance that either the bride or groom may be deployed."
Martin says she has probably only recommended wedding insurance to 20 couples in the past 13 years. She notes that all 20 chose to purchase it after she recommended it, though.
"It isn't that expensive in the scheme of things," she points out.
Jackson says a couple should not be spending more than $200 to $500 on wedding insurance—not an unreasonable figure when you consider the average cost of a DC-based wedding is $50,000
Robert Nuccio, founder of Wedsure, estimates that insurance for an average wedding would cost between $250 to $350. Wedsure imposes a $95 minimum.
If wedding insurance isn't in the budget, Jackson and Martin both recommended checking your homeowners' insurance to see what you may already be covered for. Jackson adds that hiring quality vendors who are themselves insured can go a long way.
Do be sure to read the fine print before purchasing any wedding insurance, as each coverage plan has caveats that could prevent a policy holder from collecting. For example, change of heart coverage can only be collected upon if the cold feet occur 180 days or more before the date of the first event being covered (usually the wedding rehearsal), and if an "innocent party" (someone other than the bride or groom) is financing the wedding.
"I actually created the change of heart provision thinking of the dads," says Nuccio. "Those poor guys are usually left out of the wedding process and have no idea what's going on until they get the bill. If the bride and groom are fighting, he won't know until the wedding has already been cancelled. So I wanted something to give Pop peace of mind. I'm the only one who offers it, so I'm either really smart or really stupid."