If you made it out for Unveiled last Sunday, then you already know what a stellar event it was: Washington's finest wedding vendors pulled out all the stops to woo the brides-to-be who'd come in search of inspiration for their dream day. There were delicious bites, pretty pink cocktails, beautiful floral arrangements, and a stunning Oscar de la Renta runway show to top it all off.
Washingtonian Bride & Groom brought together recommended vendors to create this annual glamorous one-stop shop for local brides. There are plenty of reasons no bride-to-be should miss Unveiled—here are 13 of our favorites.
The venue was gorgeous. The Fairmont in Georgetown played host to Unveiled 2015, and with the use of elegant white drapes and modernizing chandelier overlays, the ballroom was transformed to a chic event space that works for weddings or a runway show.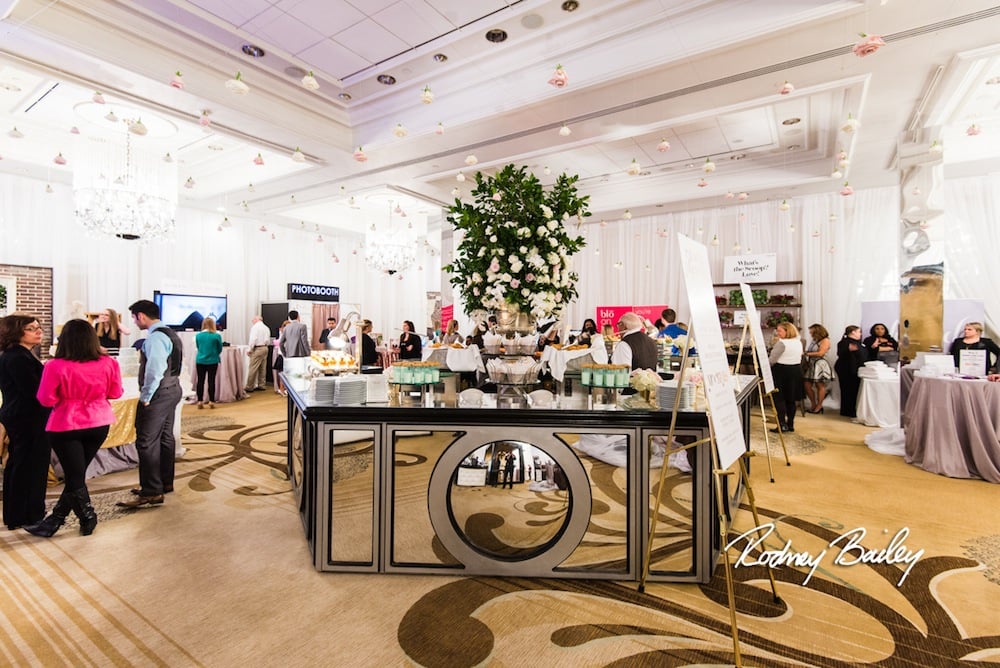 There were no holds barred when it comes to the vendors' setups. Hand-painting hundreds of carnations gold? Done. A wall of decadent four-tiered cakes? Spotted. Transforming a hotel hall into a cozy sitting room? No problem for event planning teams like Chicka.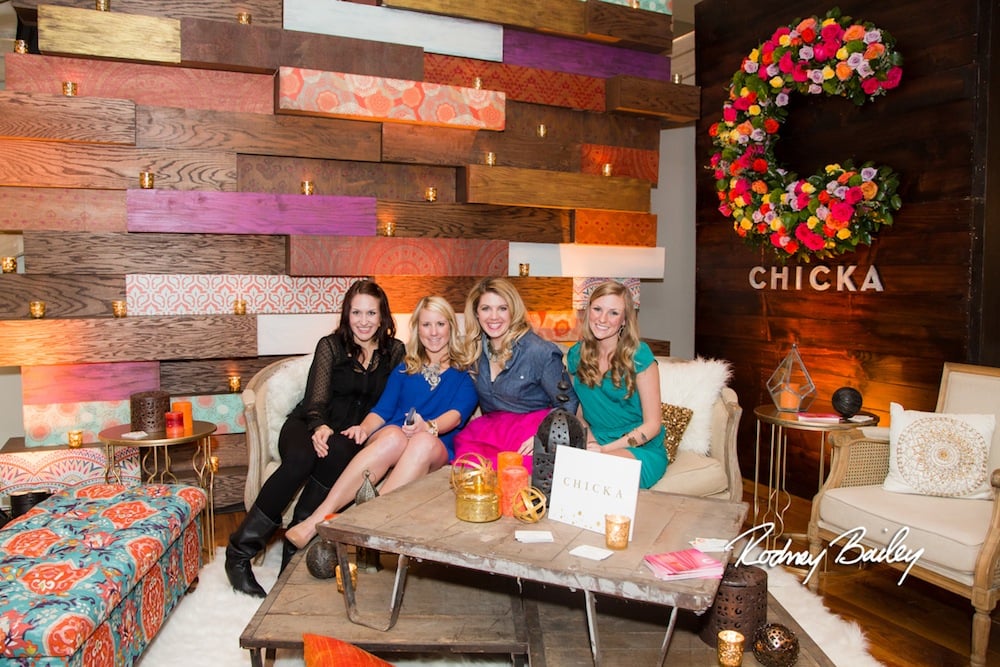 The food was delicious. From mini grilled cheese and tomato soup shooters to chicken and waffles, chocolate shakes, sliders, and milk and cookies, guests left full and happy.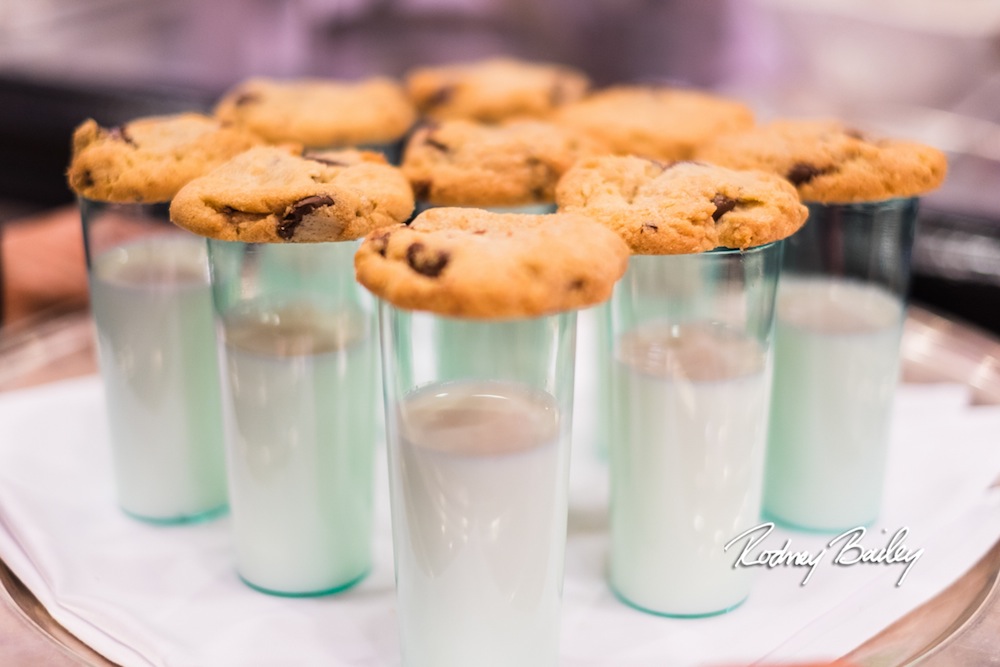 There was endless pampering. Carola Myers dolled up the faces of brides-to-be, and Blo Blow Dry Bar offered quick hair-curling sessions.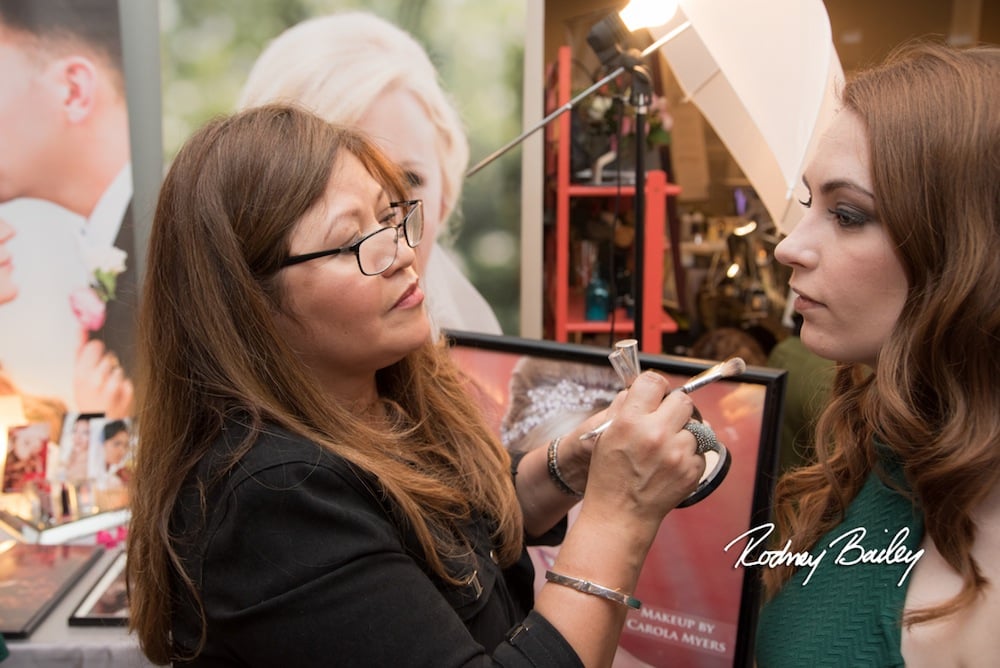 The live musicians offered both great background music and a chance to see how they'd perform on the big day. The Elan Artists band kicked off the runway show with an electronic violin duet that'd be a hit at any reception.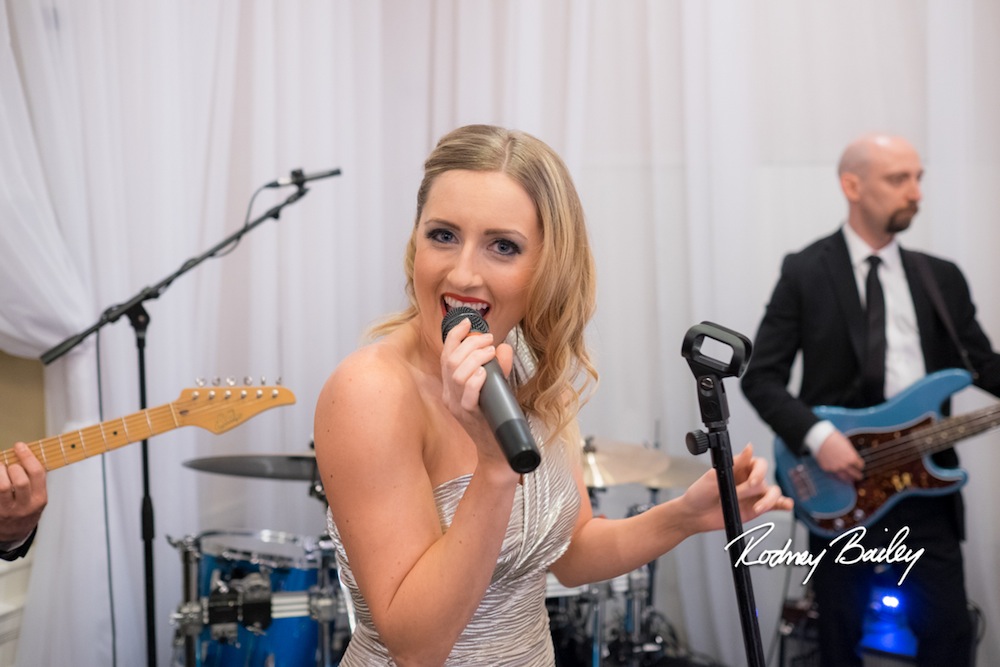 The vendors allow guests to see and sample all. Imagine all the cake tastings, favor ideas, and wedding band options you need in one room—that's what guests had at Unveiled. These cake samples provided by Fluffy Thoughts Bakery were long gone by the end of the day.
It's only the best and the brightest. Only vendors who have been included on Washingtonian Bride & Groom's editorial listing of the finest wedding vendors in the area have the opportunity to showcase their talents at Unveiled. After seeing as many weddings as we have, we're pretty picky, and these are without question the best.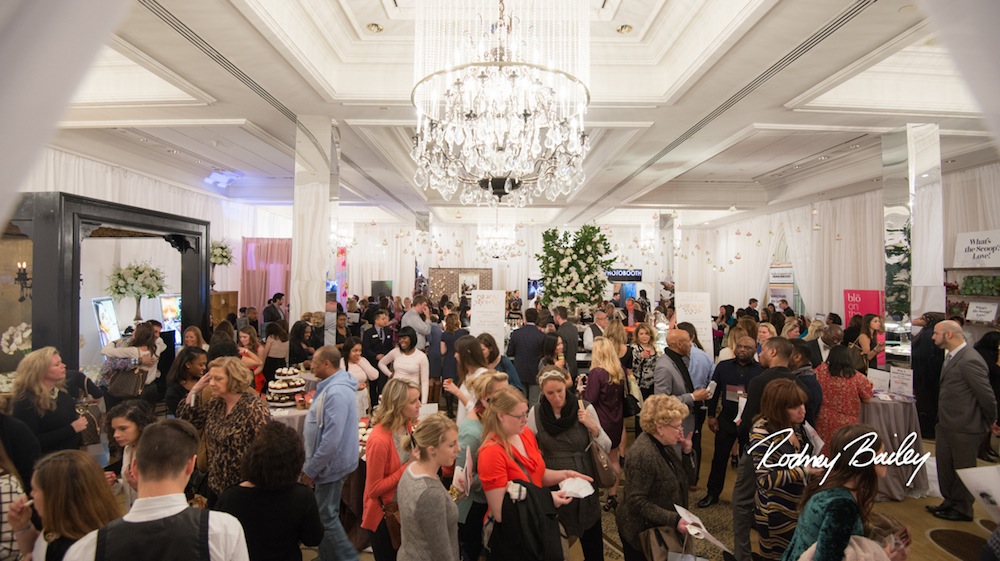 Brides found out what they might be missing out on, such as a lipsologist who reads lip prints, tips on how to register from the experts at Macy's, and even an artist who will live-paint events.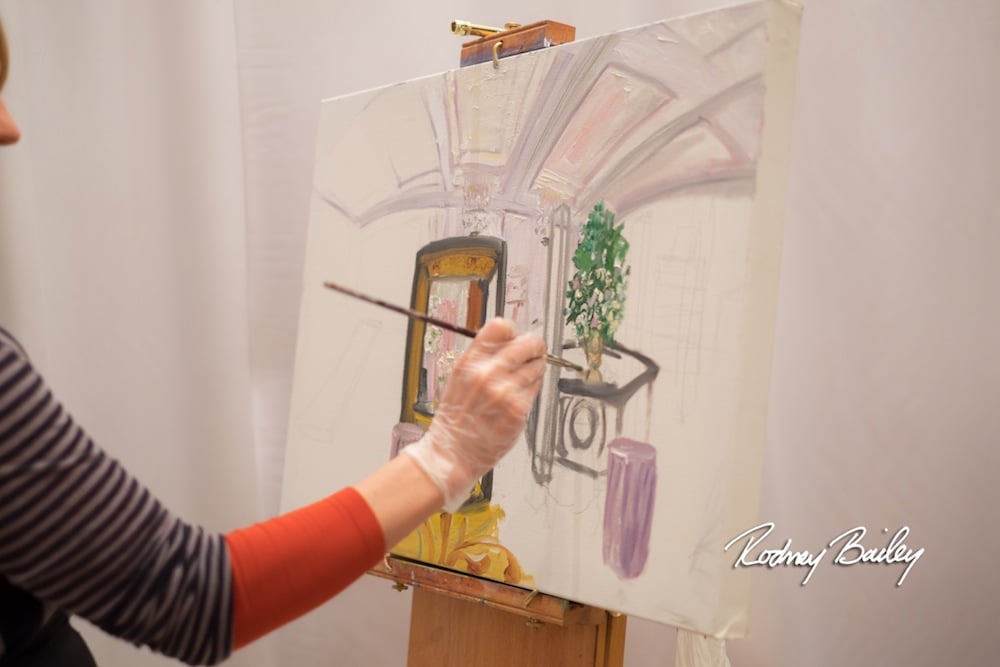 Wedding experts abounded. Virtually any question a bride might have could've been answered by the vendors in the room, whose combined expertise would make Martha Stewart look like an amateur.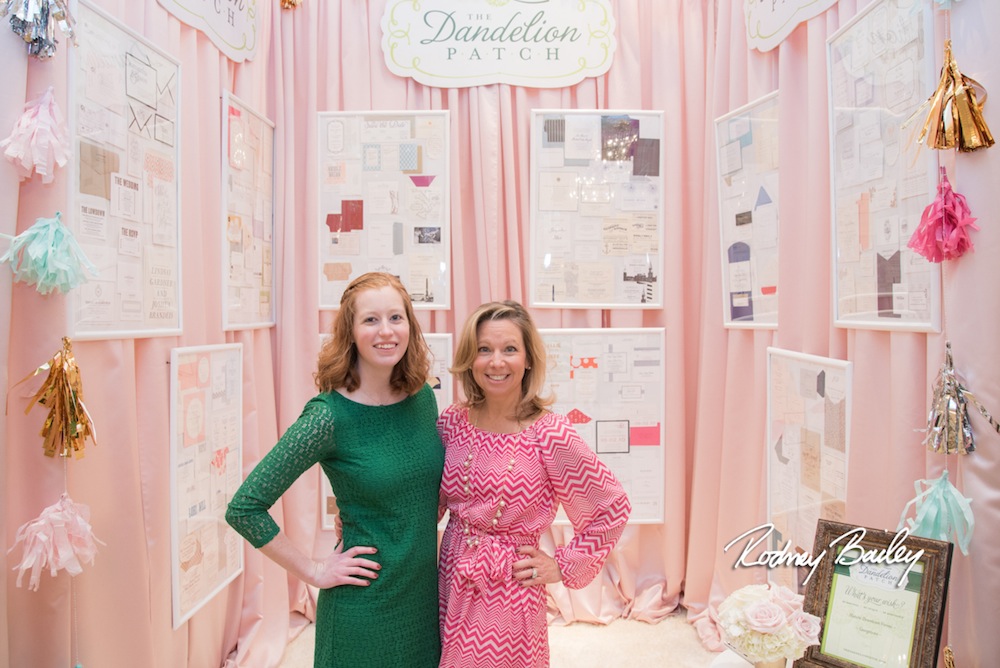 Guests took home this adorable swag bag. Even after emptying it of its contents, it still makes a great carry-all for emergency supplies on the wedding day.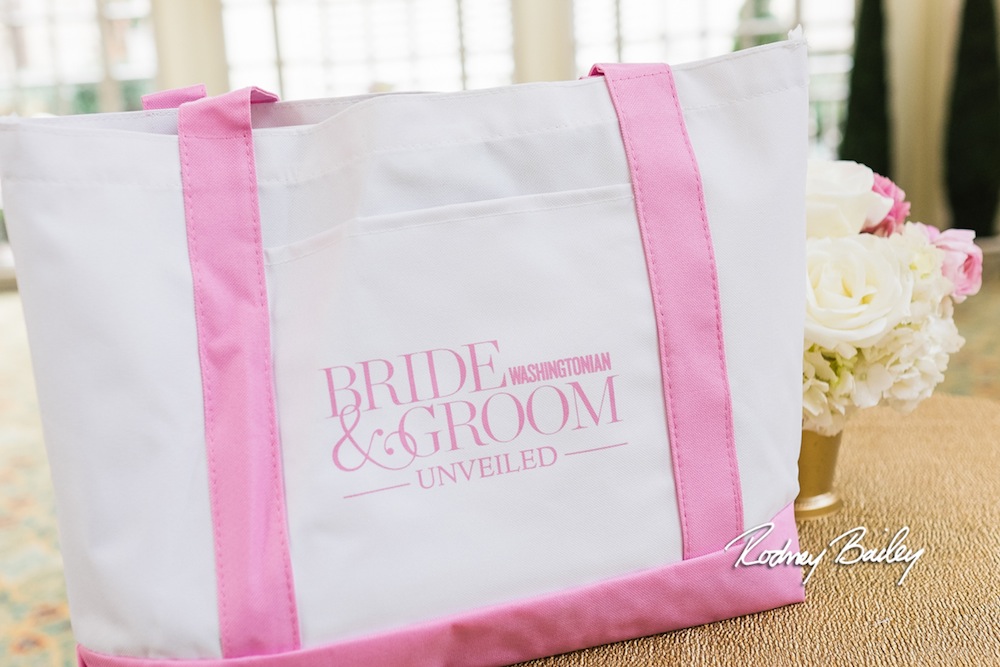 Washingtonian editor Leslie Milk, author of It's Her Wedding But I'll Cry If I Want To, shared timeless wisdom with Washingtonian Bride & Groom editor Kate Bennett and a room full of brides. Her tips included the fact that no, inviting children is not required.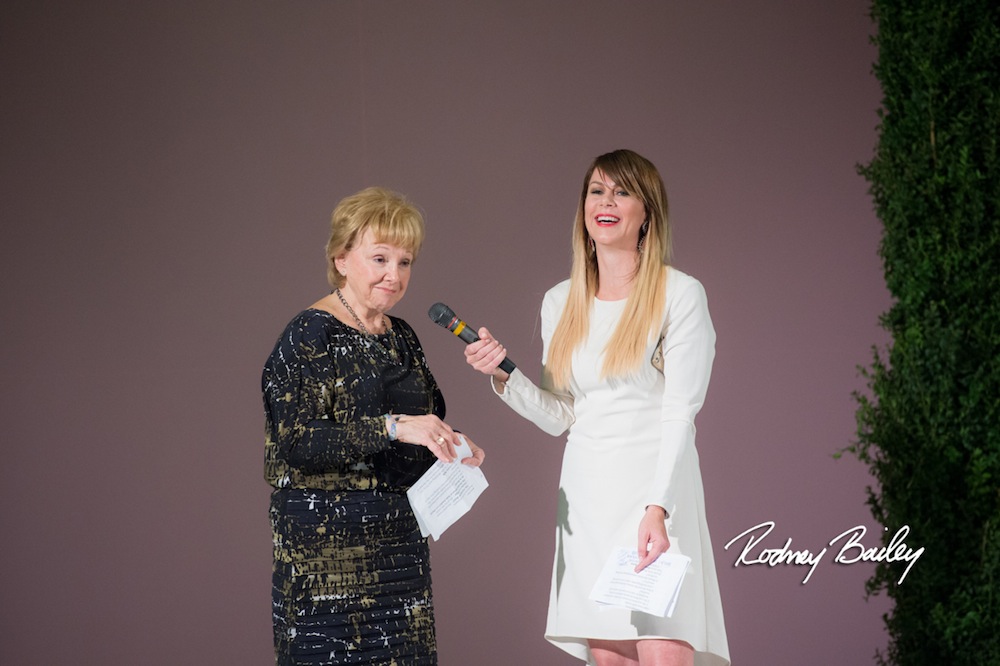 The door prizes rocked. We're talking a $1,000 credit toward a gown at The Bridal Salon at Saks Jandel, a free Sperry Tent rental, a dessert bar from The Cake Courtesan, and more.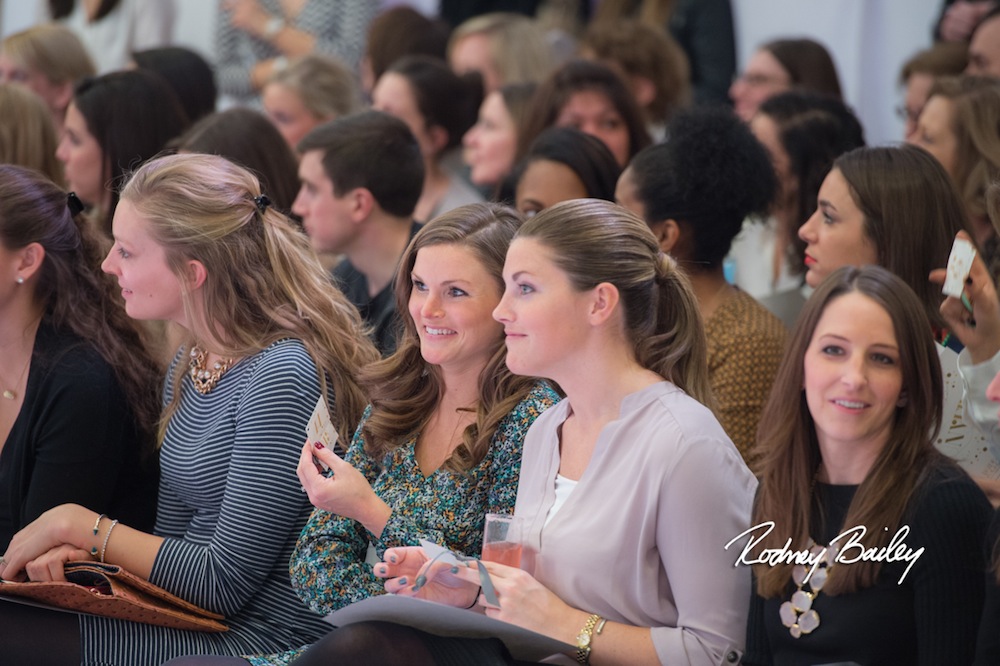 There was an Oscar de la Renta runway show. Off-the-shoulder necklines, floral appliqué, and capes all made an appearance in the designer's spring 2015 collection.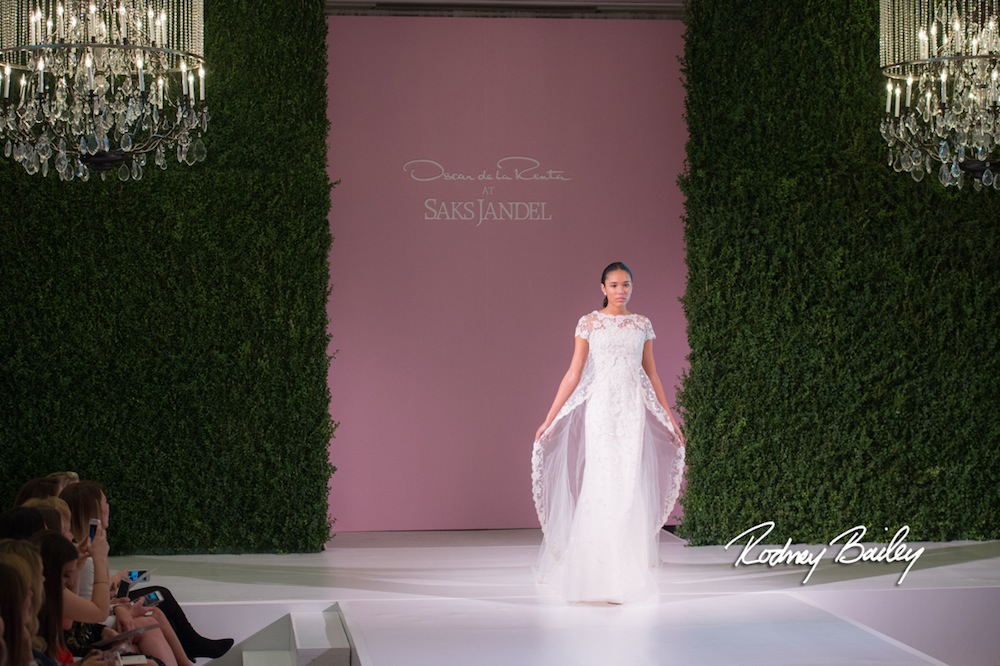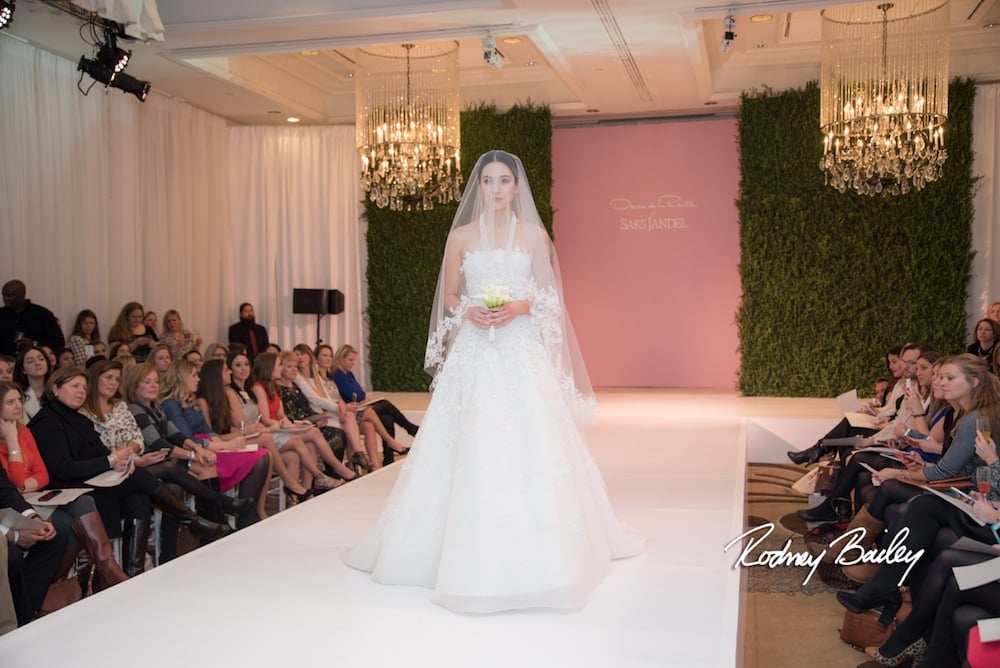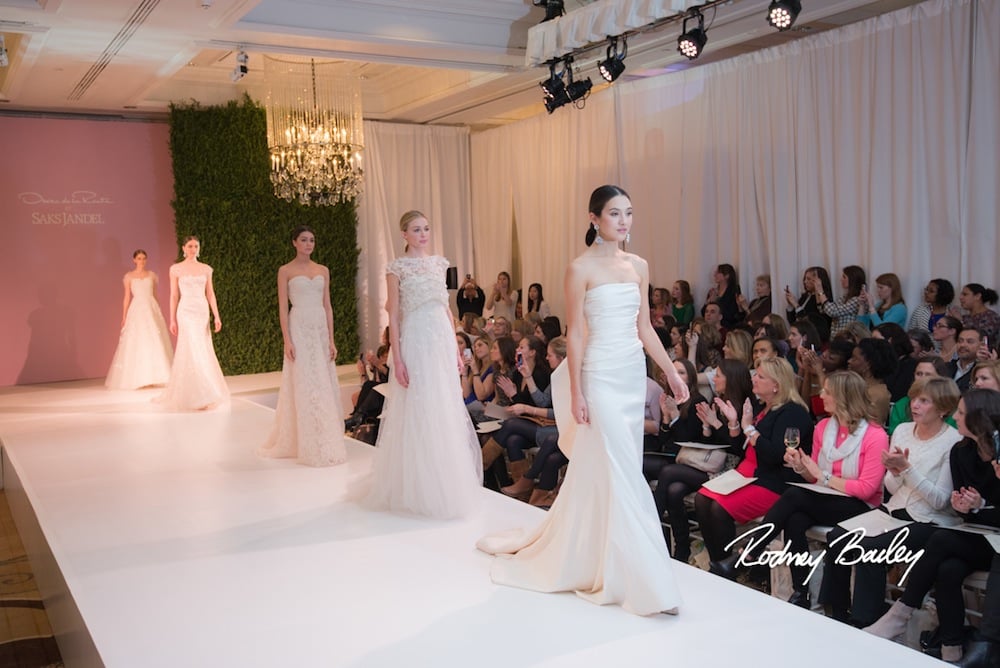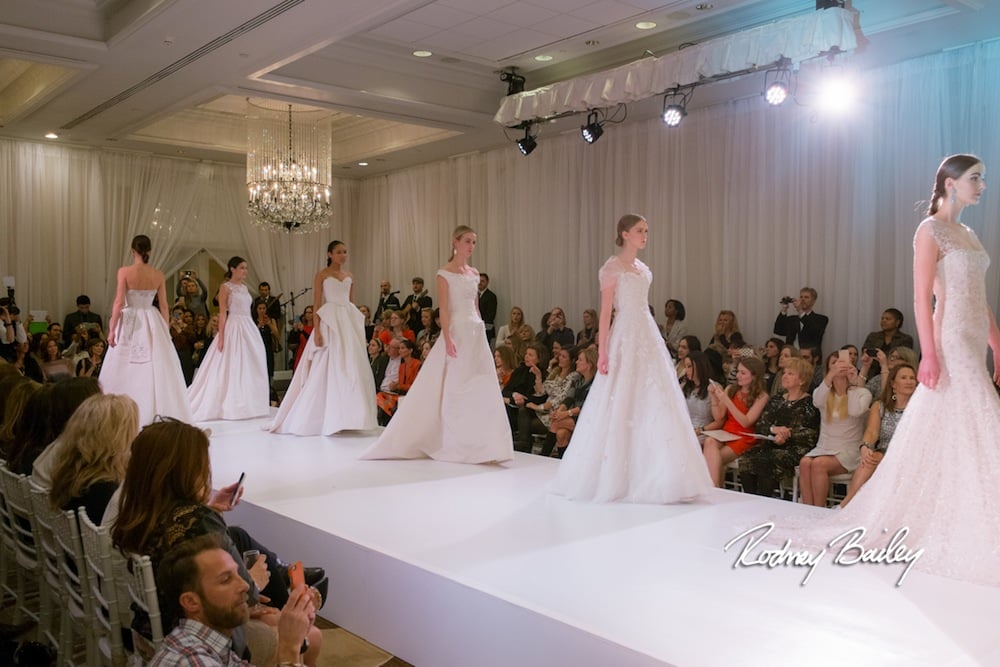 Want to see more photos from Unveiled? View them all ››