If guests are traveling to attend your wedding, you can go ahead and assume they've put in a lot of effort to get there—scheduling around conflicts, buying plane tickets, booking hotel rooms, and more—all to see you on the happiest day of your life. Welcome bags for these long-distance attendees are a wonderful way to say "thank you."
Washington is rich with local-made gift items, so welcome bags are also an opportunity for you to show your guests a bit of DC flavor—but whether that flavor happens to be in the form of gin or crab seasoning we'll leave up to you. To get you started putting together some fabulous bags, here's 14 finds that will say "Welcome to Washington," loud and clear.
These eastern shore favorites will be a much-needed tasty snack for the hotel room–especially if your guests have children in tow. Utz's chips.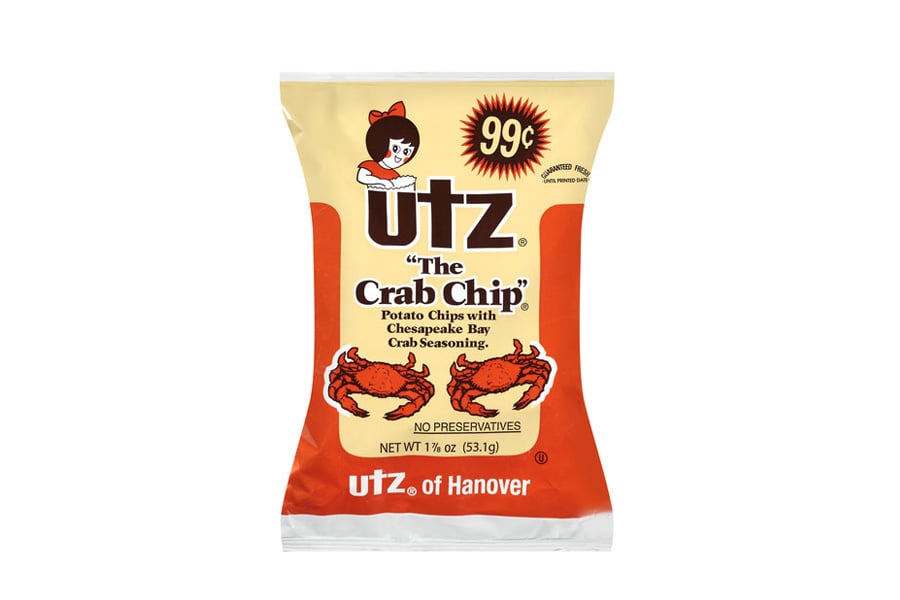 Not only are they beautiful, these hand-decorated cookies taste as good as they look. Kalorama Cookie Company sugar cookies.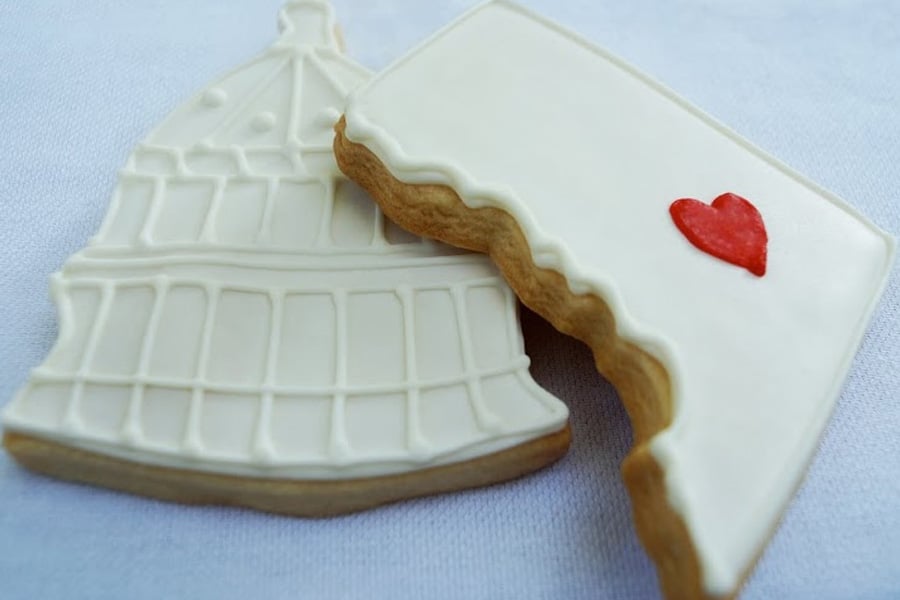 This custom wedding map makes for a great souvenir, and it's a perfect keepsake for guests to have from your wedding day. Laura Hooper Calligraphy custom wedding map.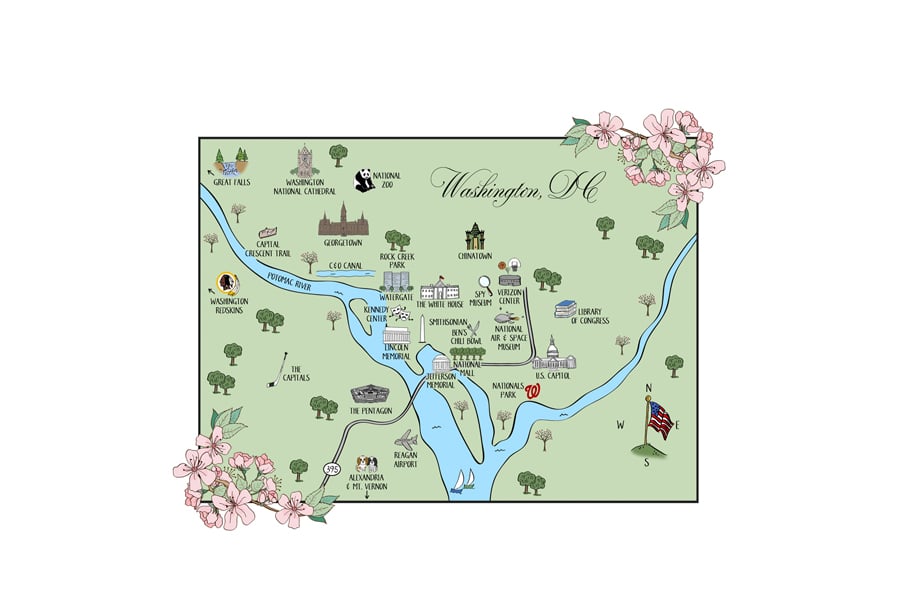 Guests can have an in-suite nightcap with this local-made gin. Green Hat distilled gin.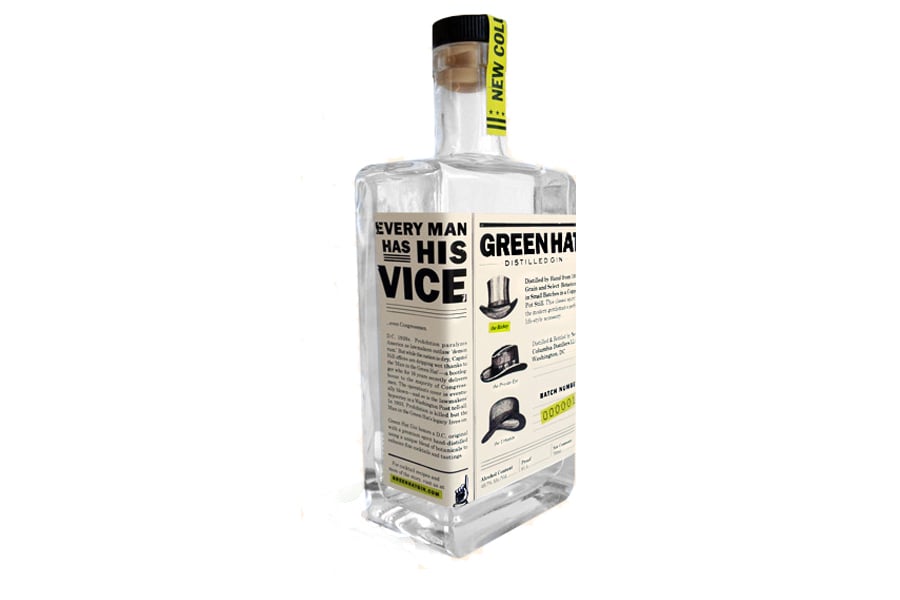 And the gin can be paired with this etched rocks glass that's covered in DC's streets. Uncommon Green Washington, DC Street Maps rocks glass.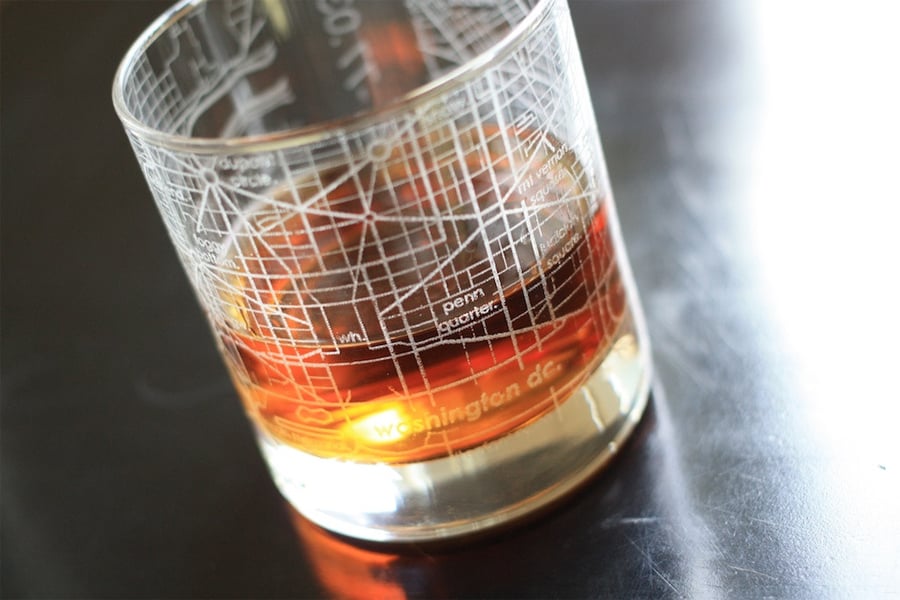 Small-batch pickling is becoming all the rage among foodies. Get on the bandwagon and share these local crunchy delights with your guests. Gordy's Pickle Jar Sweet Chips.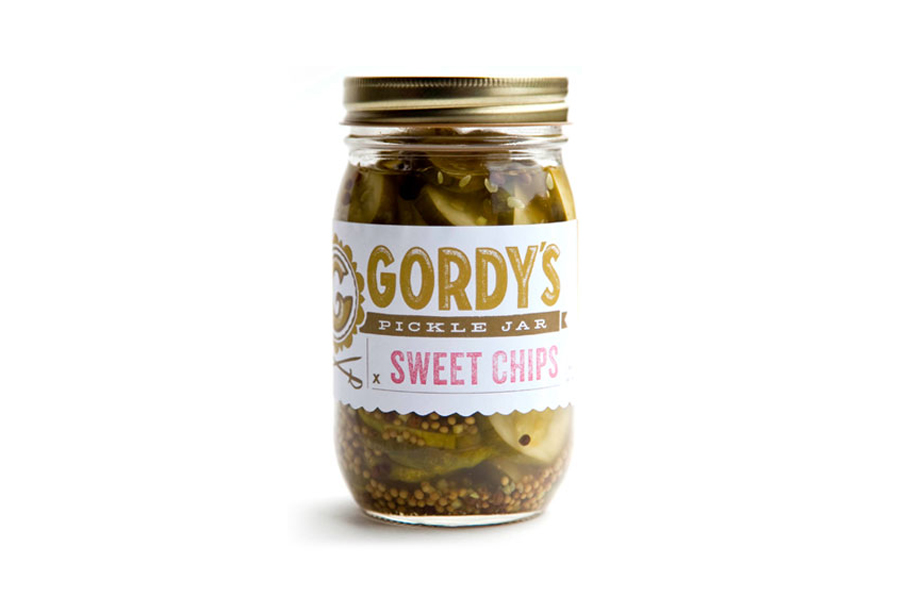 Your guests will love these sweet-scented soy candles that are made in Virginia. Sydney Hale Co. Cucumber and Mint candle.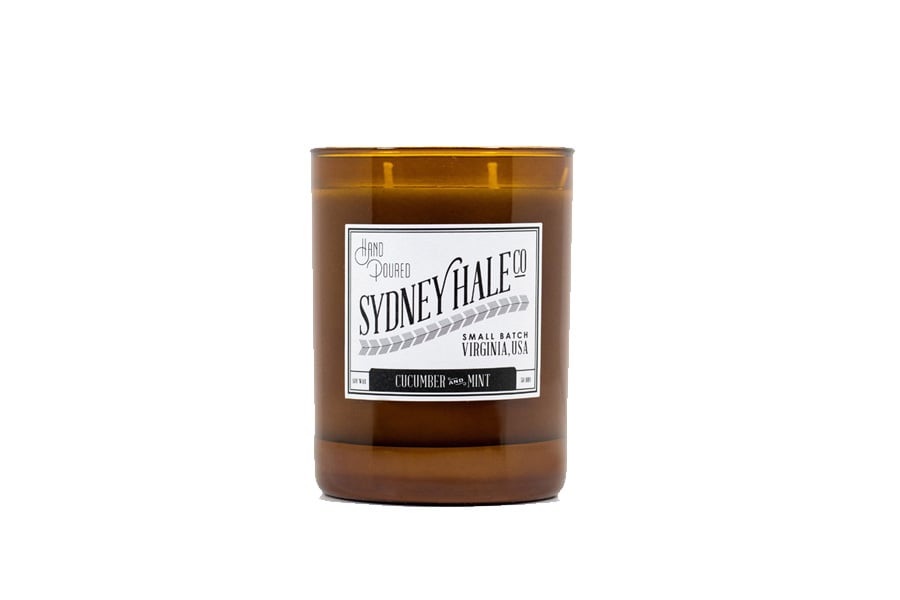 This coffee is roasted locally and based in the Shaw neighborhood, so it's the perfect brew for your out-of-towners to try. Compass Coffee Shaw blend.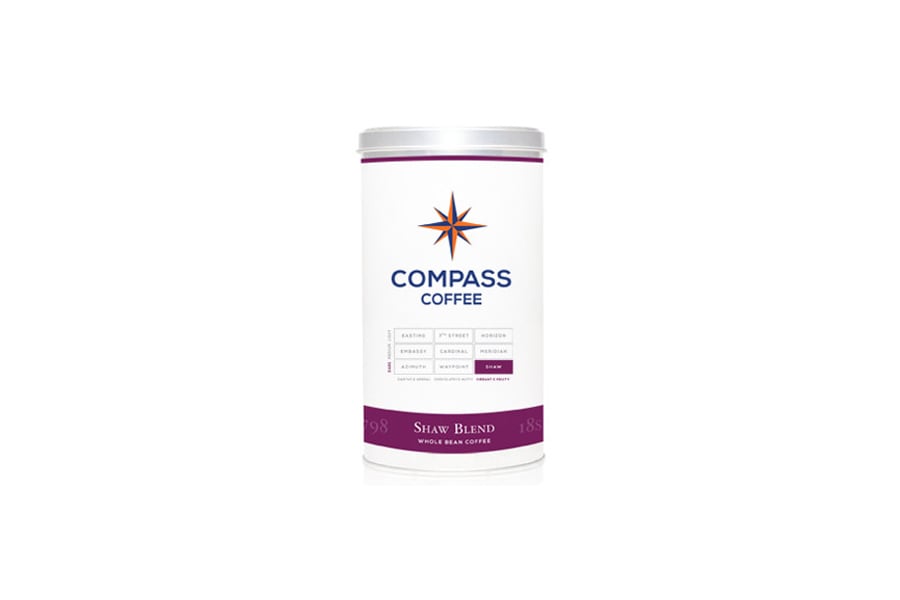 Get them oriented to DC's streets with these map coasters. Neighborwoodmaps DC Coasters.
Save your visitors a wait in the out-the-door line and present them with their own little pink box upon their arrival. Georgetown Cupcakes Valrhona chocolate cupcake.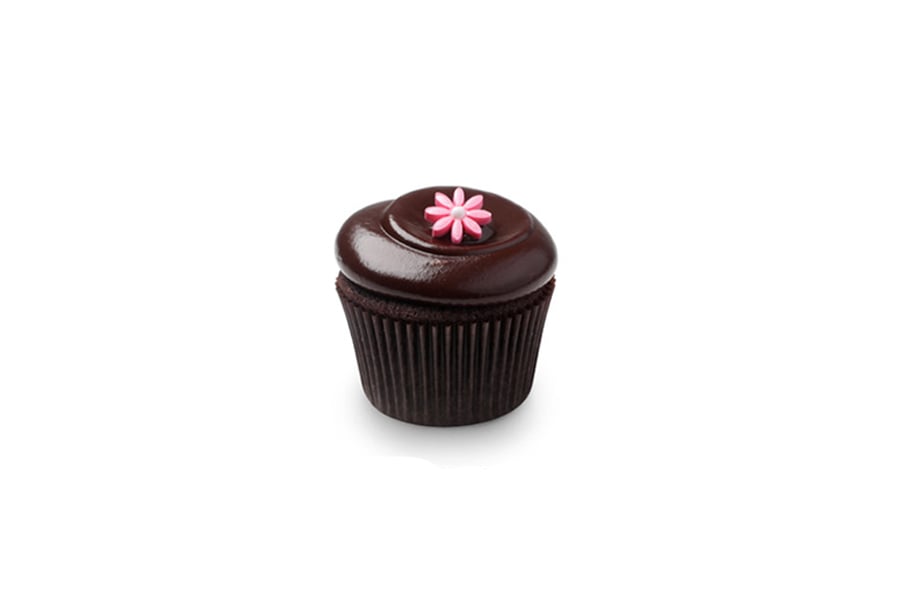 They may not have time to go out for Maryland crabs while in town, but at least with the right Baltimore-based seasonings they can try it at home. J.O. Crab Seasoning.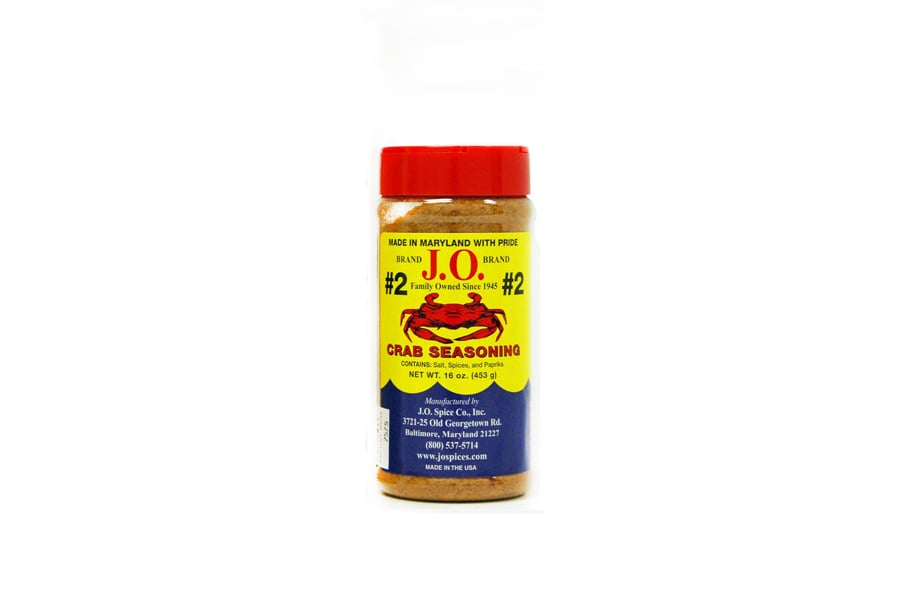 They may need a long soak after a long night of dancing, so let them do so with these Bethesda-based bath salts. Joyful Bath Co. Green Tea Glee bath salts.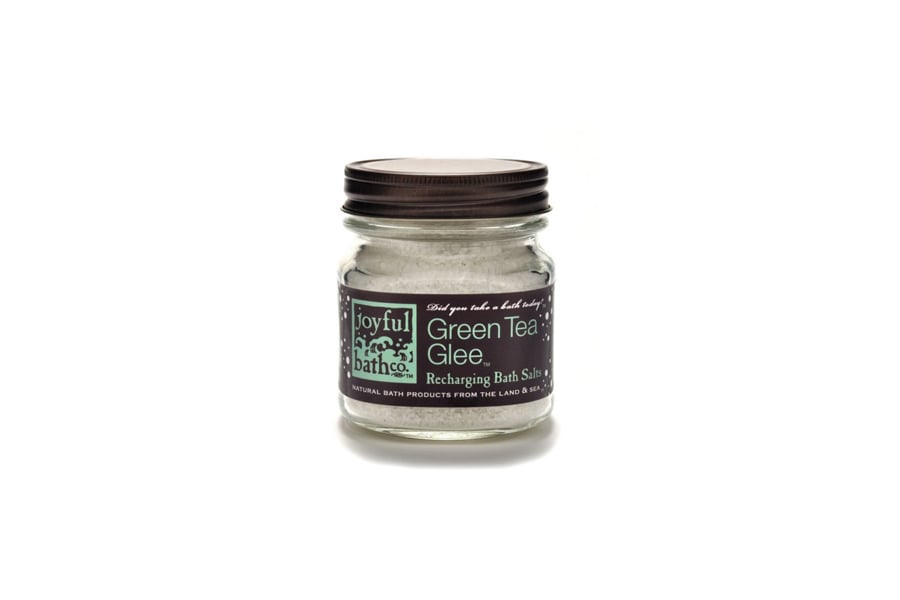 These fruity toppings make for an interesting Washington-made condiment. 'Chups Fruity Ketchup blueberry 'Chups.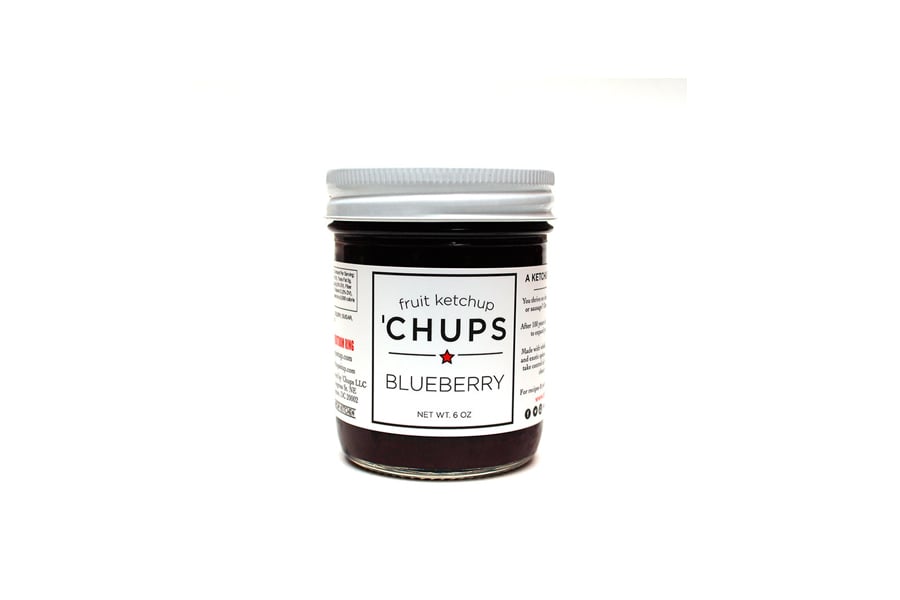 Add a bit of presidential flair with this stainless steel and wood flask. Salt & Sundry Abe Lincoln Flask by Spitfire Girl.