We love sweet how-we-met stories, and Alexandra Smith and Ryan Spearman have a truly modern one that started on opposite sides of the country over Twitter. Take a look at their wedding day in the photos below by Erika Layne Photography.
Like B&G on Facebook | Follow B&G on Instagram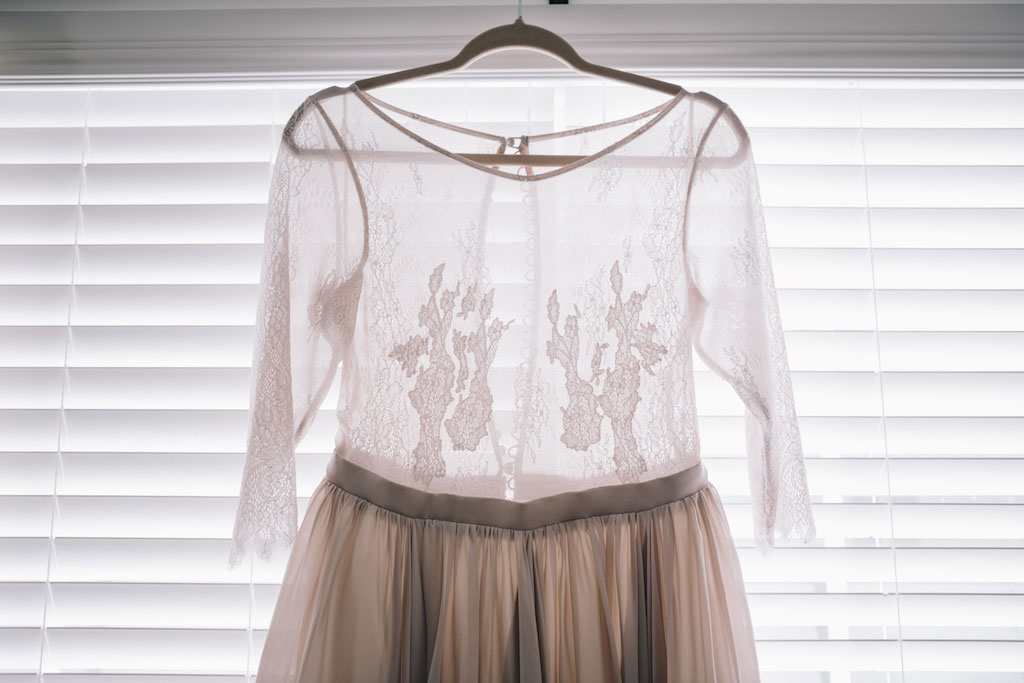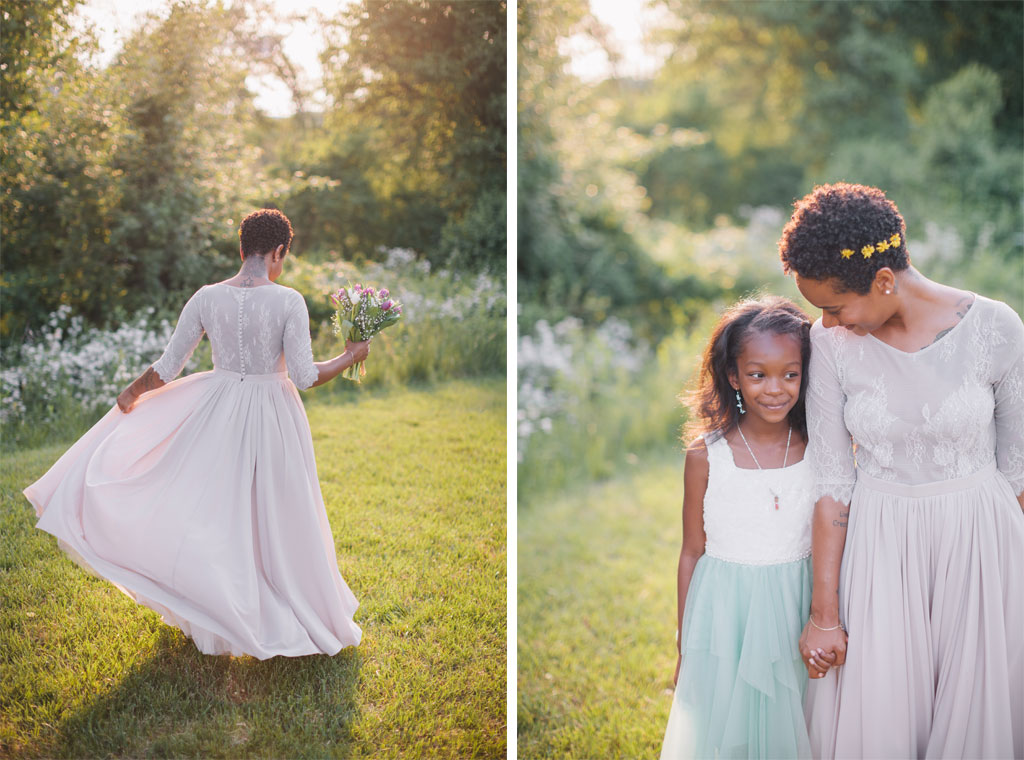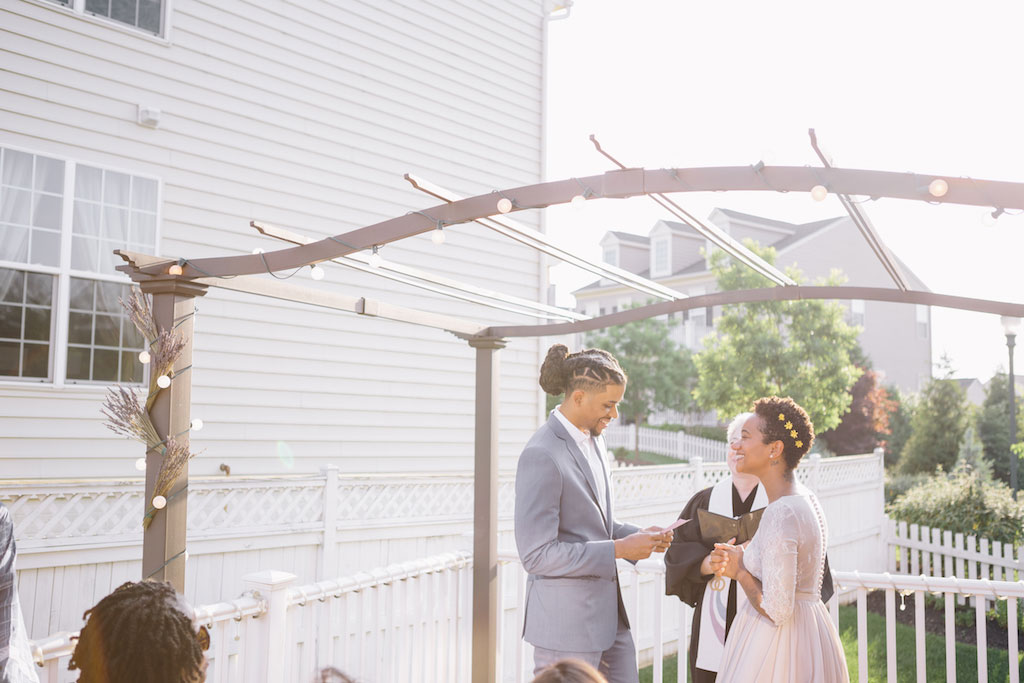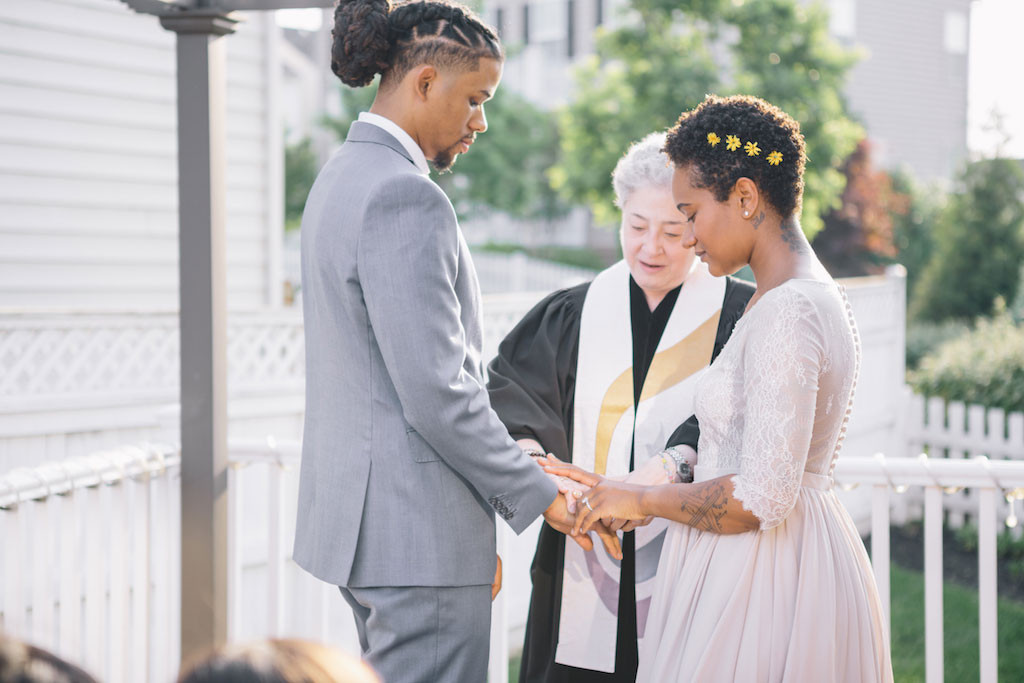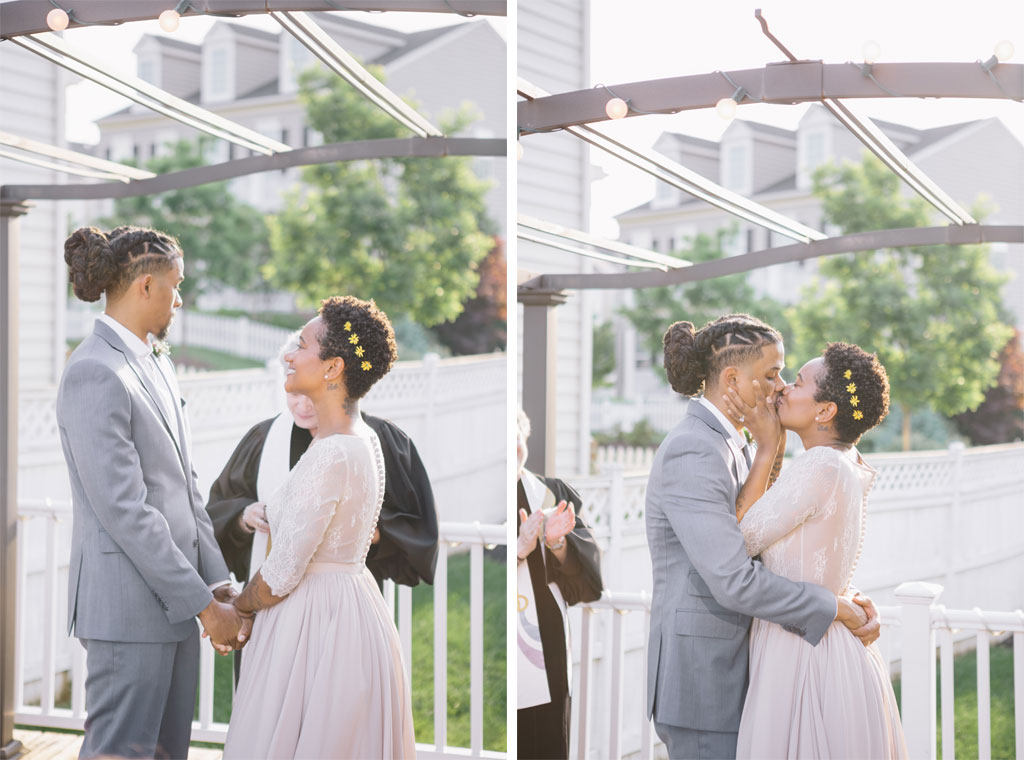 People meet online all the time, but Ryan and Alexandra didn't meet via a traditional online dating site. Rather, Ryan, who was living in California at the time, stumbled across Alexandra's Tumblr account of some rings she had made. He checked out her profile, then found her Twitter feed. When she tweeted back at him, it kicked off a Twitter conversation that lasted for a few days, before Alexandra decided it would be simpler just to give him her number. "Our relationship started off as platonic. But after multiple phone calls and Facetime dates, we started to realize something more was going to come of our connection," says Alexandra. "We look back and laugh about it now, because it's truly a modern day computer love story."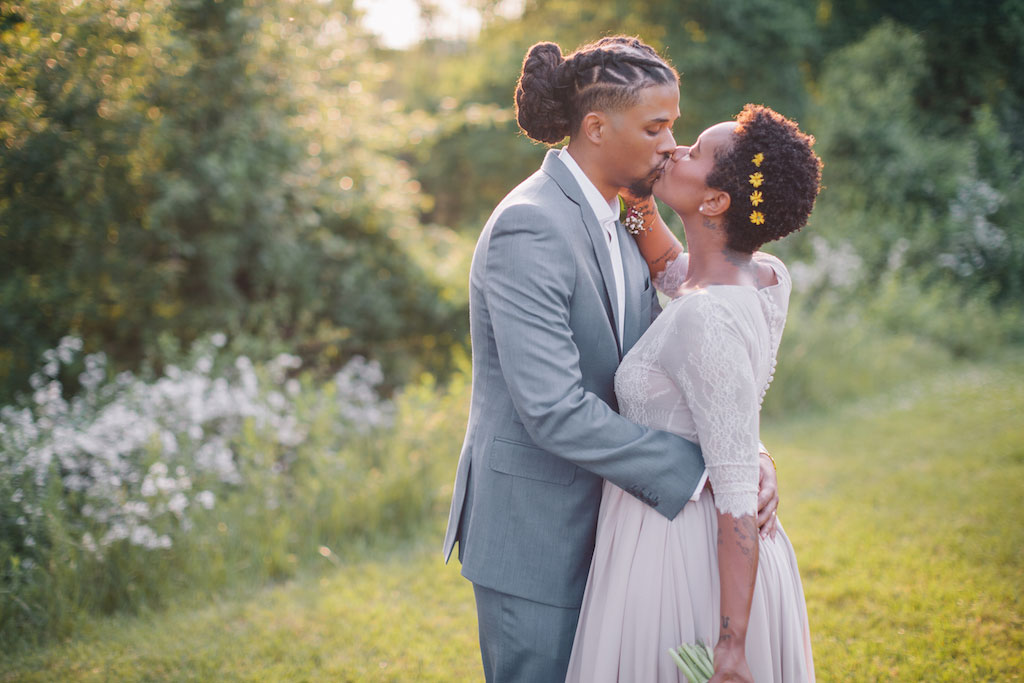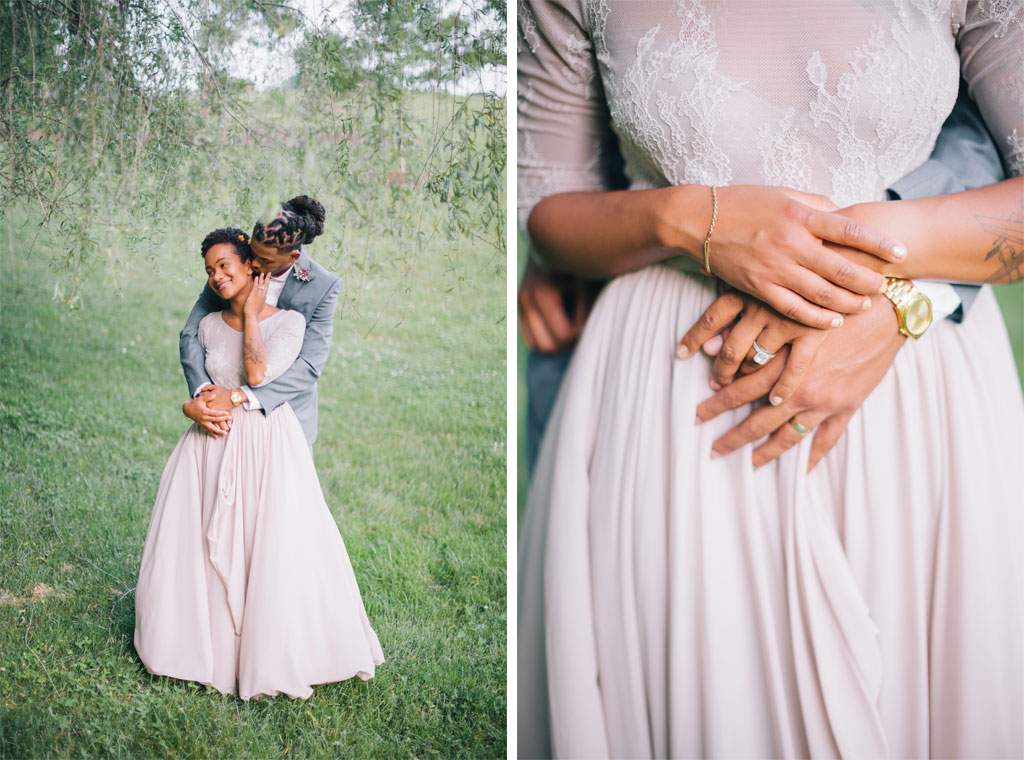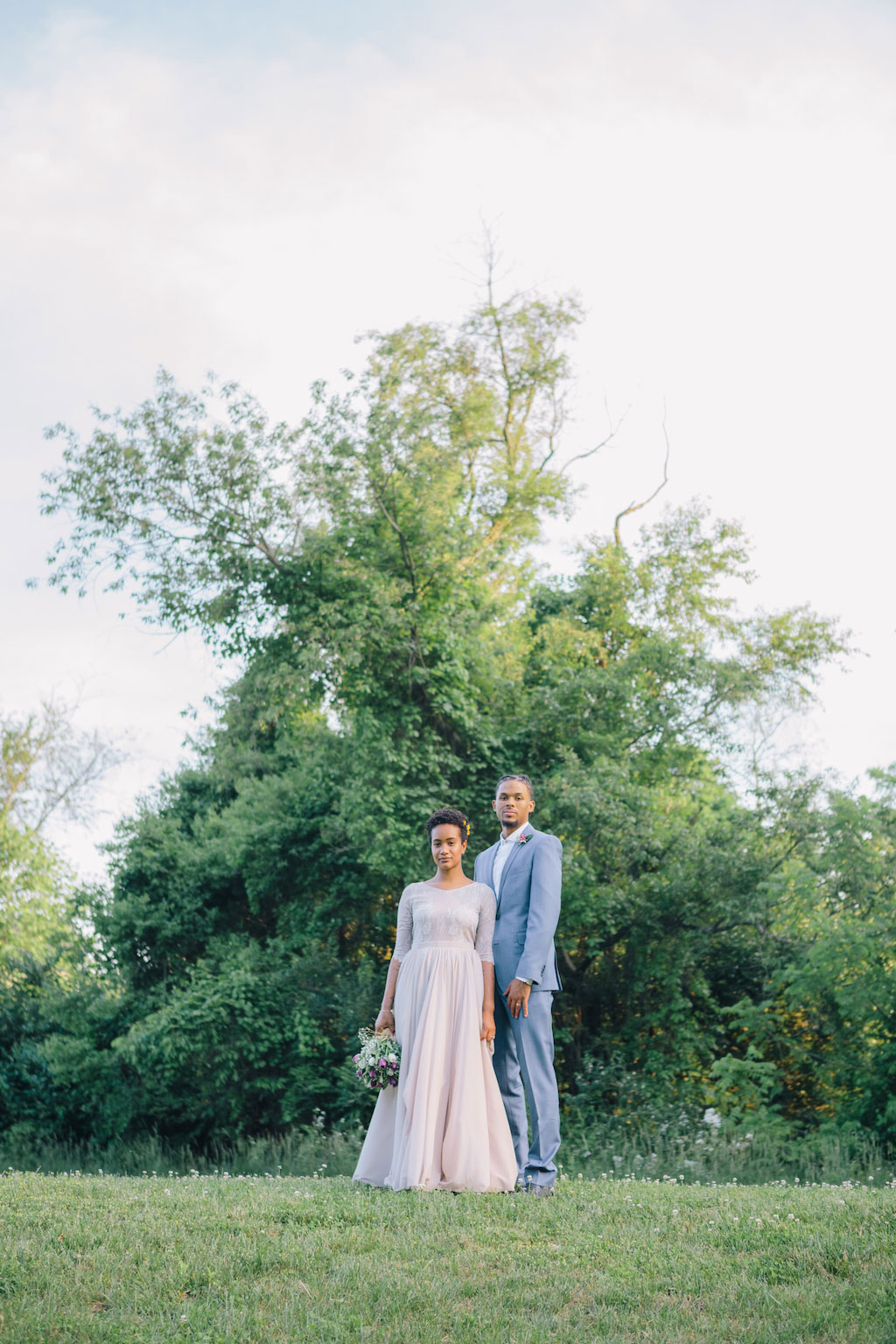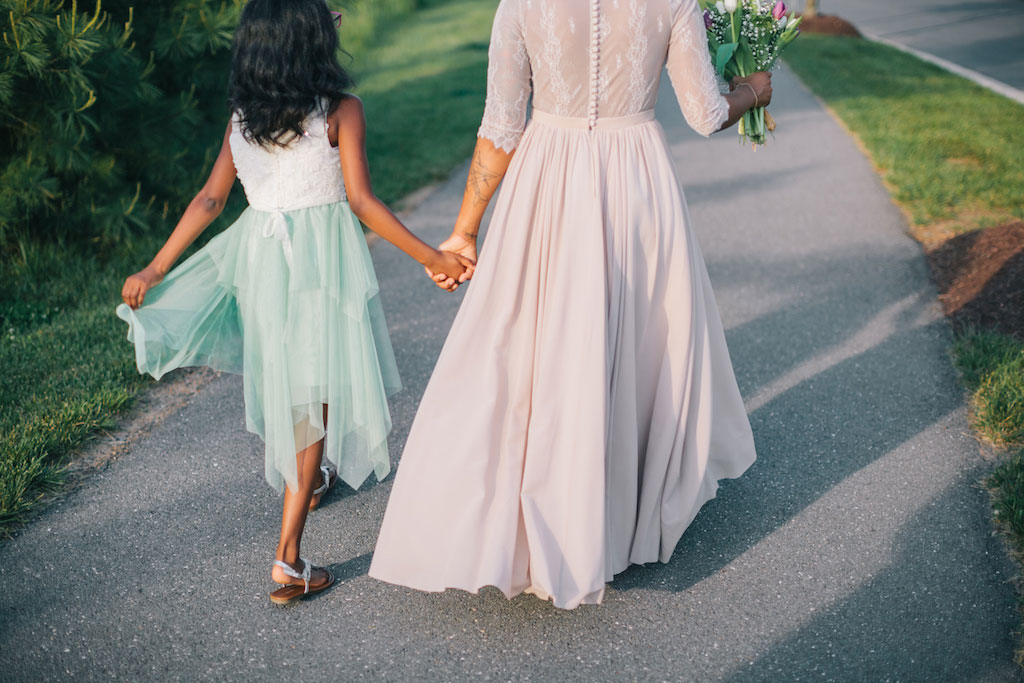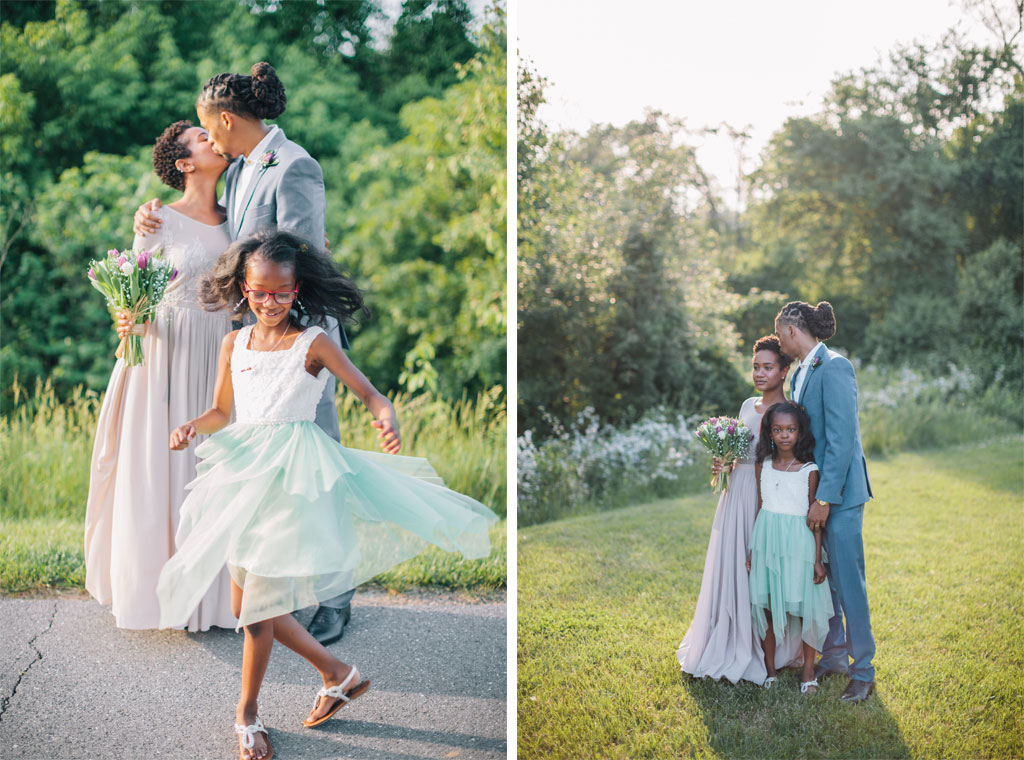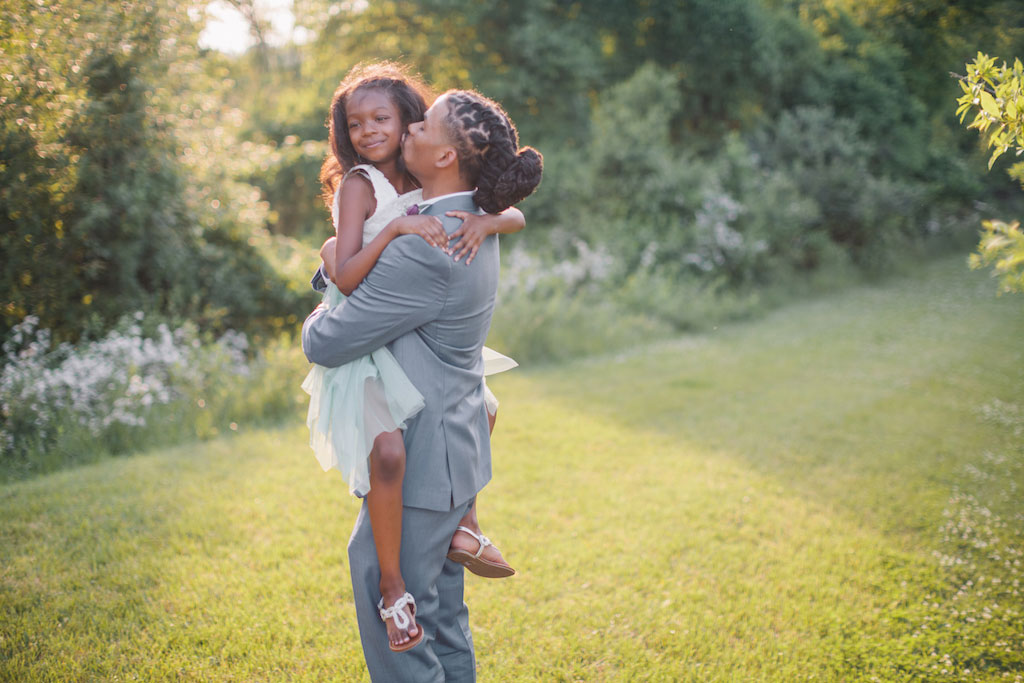 After a year of dating, Ryan made the big move to the East Coast. Alexandra has a daughter, and though he had Facetimed with her, it wasn't until about a year of dating that they formally met. Alexandra was amazed by Ryan's ability to make her daughter feel just as important to him as Alexandra. After his move, both knew marriage was on the table, so a formal proposal was never necessary. Instead, they picked out a ring together, ordered it, and wed a few months after it arrived.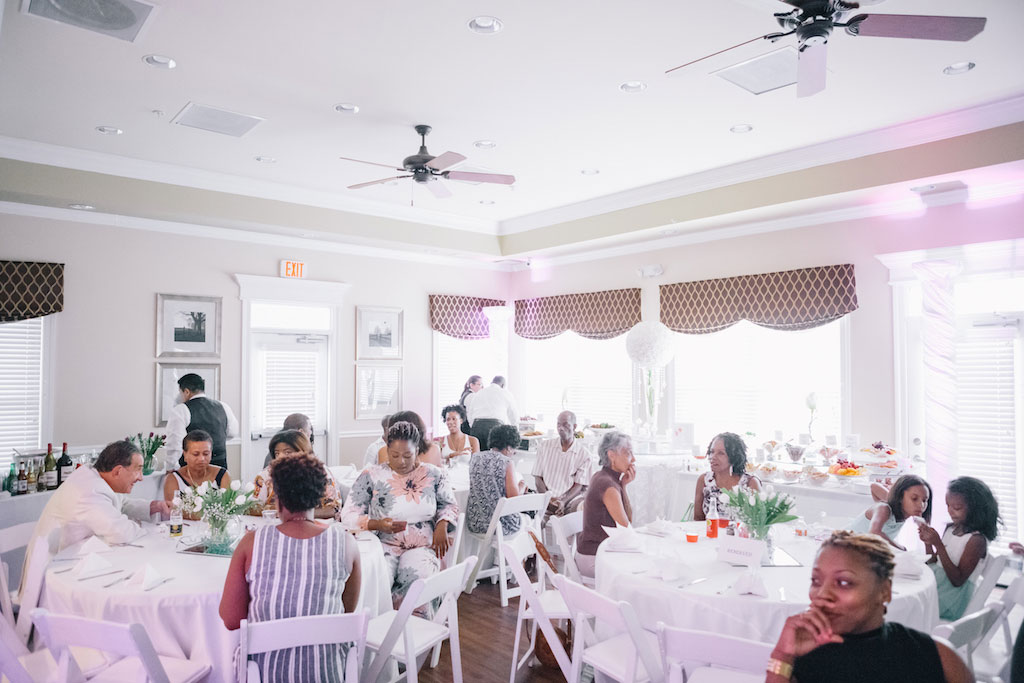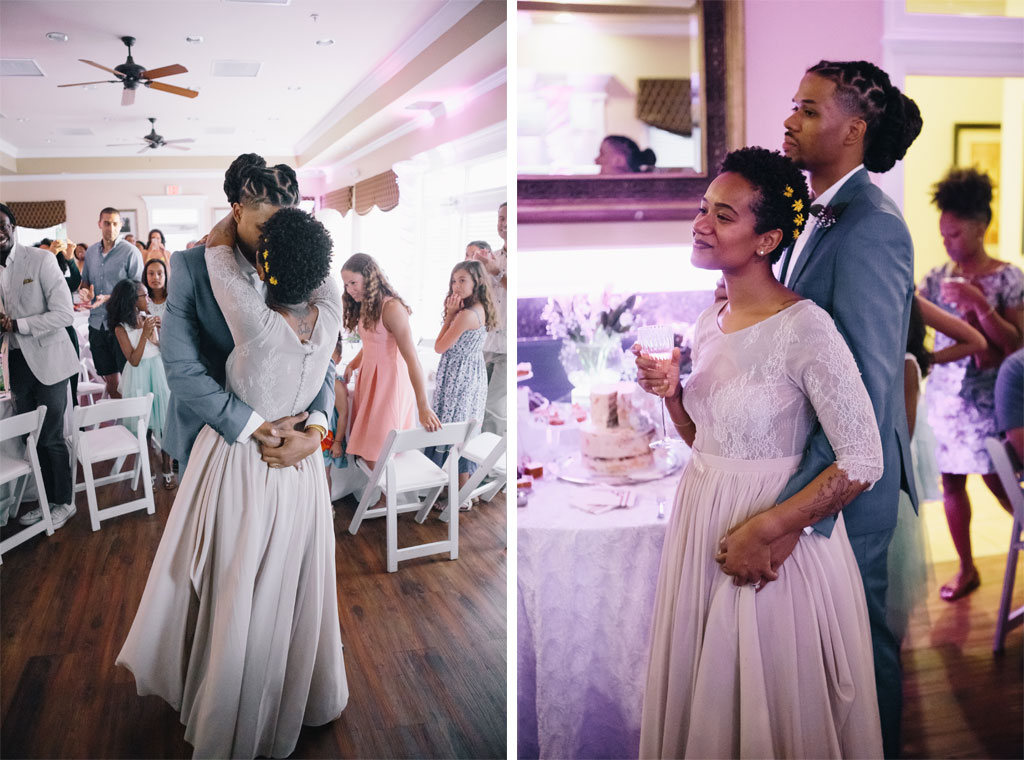 For their wedding, they gathered with around 65 loved ones at a relative's house in Clarksburg, Maryland. Their intimate ceremony was followed by portraits of the newlyweds and their daughter, along with dinner at the neighborhood clubhouse.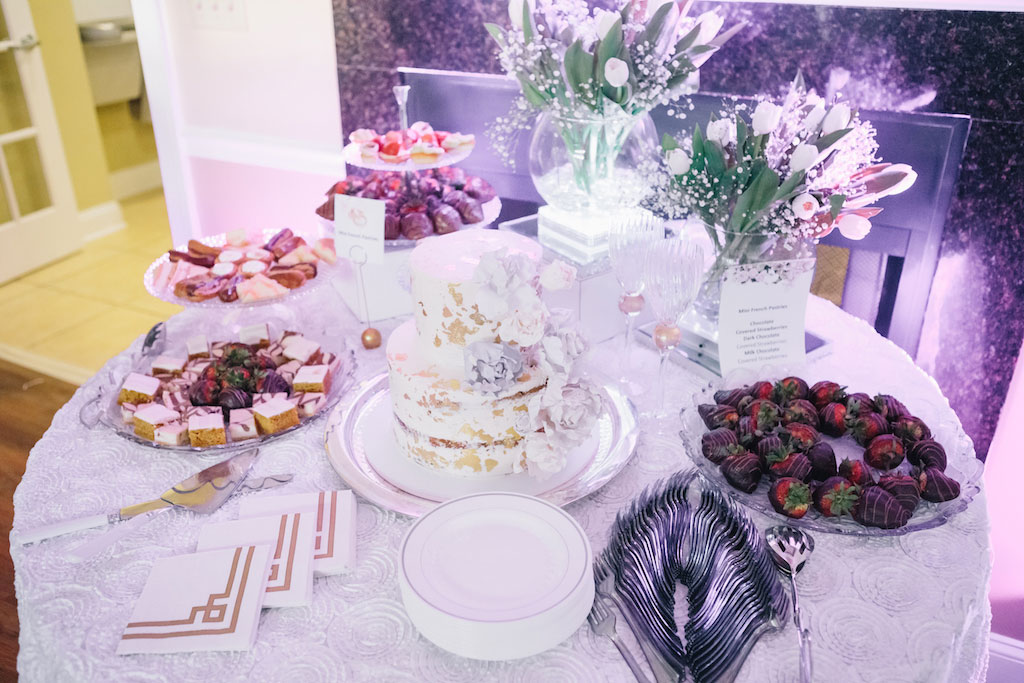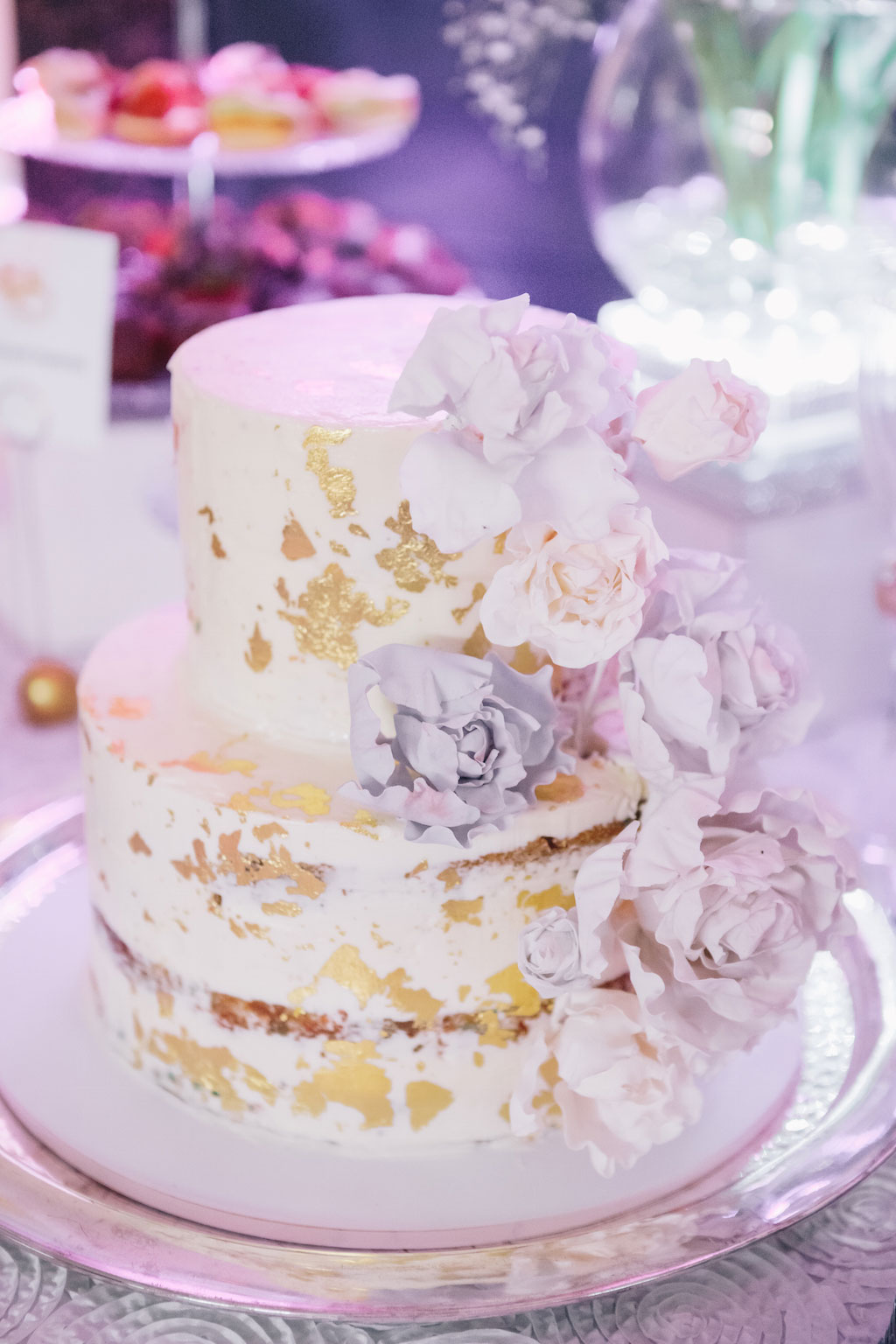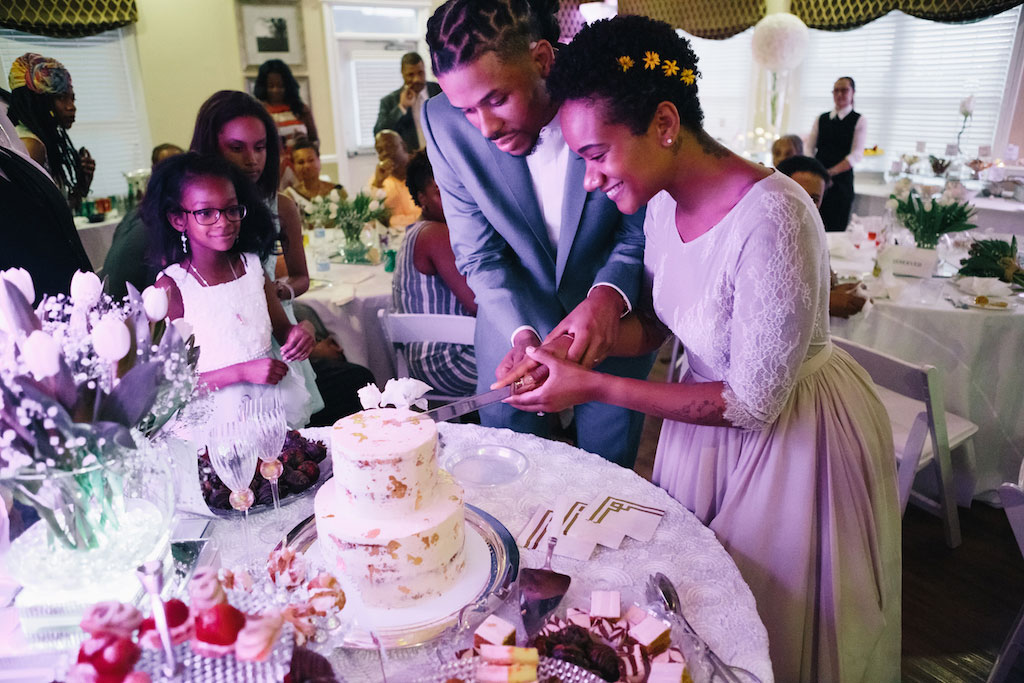 After cutting into their gold-leaf, funfetti cake, the newlywed sent guests home with Tea Drops tea in customized wood boxes before their honeymoon at Enchantment Resort in Arizona.
VENDORS
Ceremony Venue: Family Member's Home | Reception Venue: Neighborhood clubhouse | Photographer: Erika Layne Photography | Bride's Gown: Cathy Telle | Groom's Attire: Custom by Edwin Hall of Everett Hall Suits | Cake: Catherine George Cakes | Florist: Whole Foods | Caterers: MK Catering | Transportation: Uber | Videographer: Lucky Peters | Music/Entertainment: DJ Margee | Invitations: Paperless Post
Looking for the dress of your dreams? Your journey starts with our list of the area's best bridal boutiques.