This Friday would have been Ernest Hemingway's 118th birthday, and to celebrate, Bar Pilar is kicking off the weekend with its annual birthday bash on Thursday at 5 PM. Food specials, which range in price from $5 to 20, include oysters in saffron brine, truffled Spanish tortilla, and fried risotto with lobster ragu. The bar offers a special menu of frozen and regular cocktails for the occasion, including a mint julep and a Hemingway daiquiri (both $10).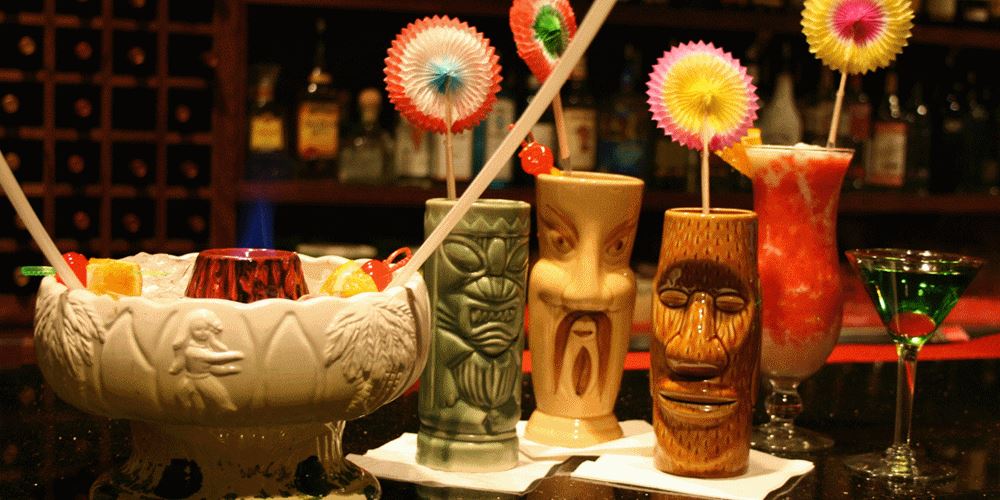 Take a trip to the tropics this weekend at Trummer's on Main. The restaurant just transformed its two-level deck overlooking Main Street into a Polynesian-inspired paradise (through August 17th). Food specials include ahi tuna poke with ginger and lemongrass vinaigrette, and sweet-sour chicken sliders. Wash it all down with tiki cocktails like the Banana Joe (banana, mango, orange juice, light rum, and dark rum), and the Zombie Hunter (passionfruit, vanilla, Jägermeister, and dark rum). No reservations required. If you love tiki, check out these other summertime pop-ups.
Channel the carnival spirit at "Sip. Taste. Play: A Summer Party @ The Dock" this Frida from 7 to 11 PM. Mess Hall's reimagined loading dock will turn into a boardwalk carnival to celebrate the launch of XII by Johanna's Table, a monthly pop-up dinner series featuring food from caterer Johanna Hellrigl. Revelers can expect frosé snow cones, a pig roast, an oyster raw bar, tunes from Closed Sessions DJ Nathan Thost, and carnival games. Tickets ($59) should be purchased online in advance, and include unlimited food and drinks.
Celebrate all things Belgian this Friday for Belgian National Day at both Pizzeria Paradiso and Brasserie Beck. The Dupont Circle and Hyattsville, Maryland locations of Pizzeria Paradiso will offer four Belgian and Belgian-style beers on draft, as well as a Belgian flight featuring pours of the Boulevard Pale Sour, Ommegang Brunetta, Duvel Single, and Liefmans Kriek Brut for $14. At Brasserie Beck, you'll find rotating beer specials, changing every two hours, including half-off Rodenbach's Fruitage, St. Bernardus's Saison, and De Proef/New Glarus's Absolution. Guests can fill up on all-you-can-eat mussels for $28, either from 5 to 6:30 PM, or 10 PM until close.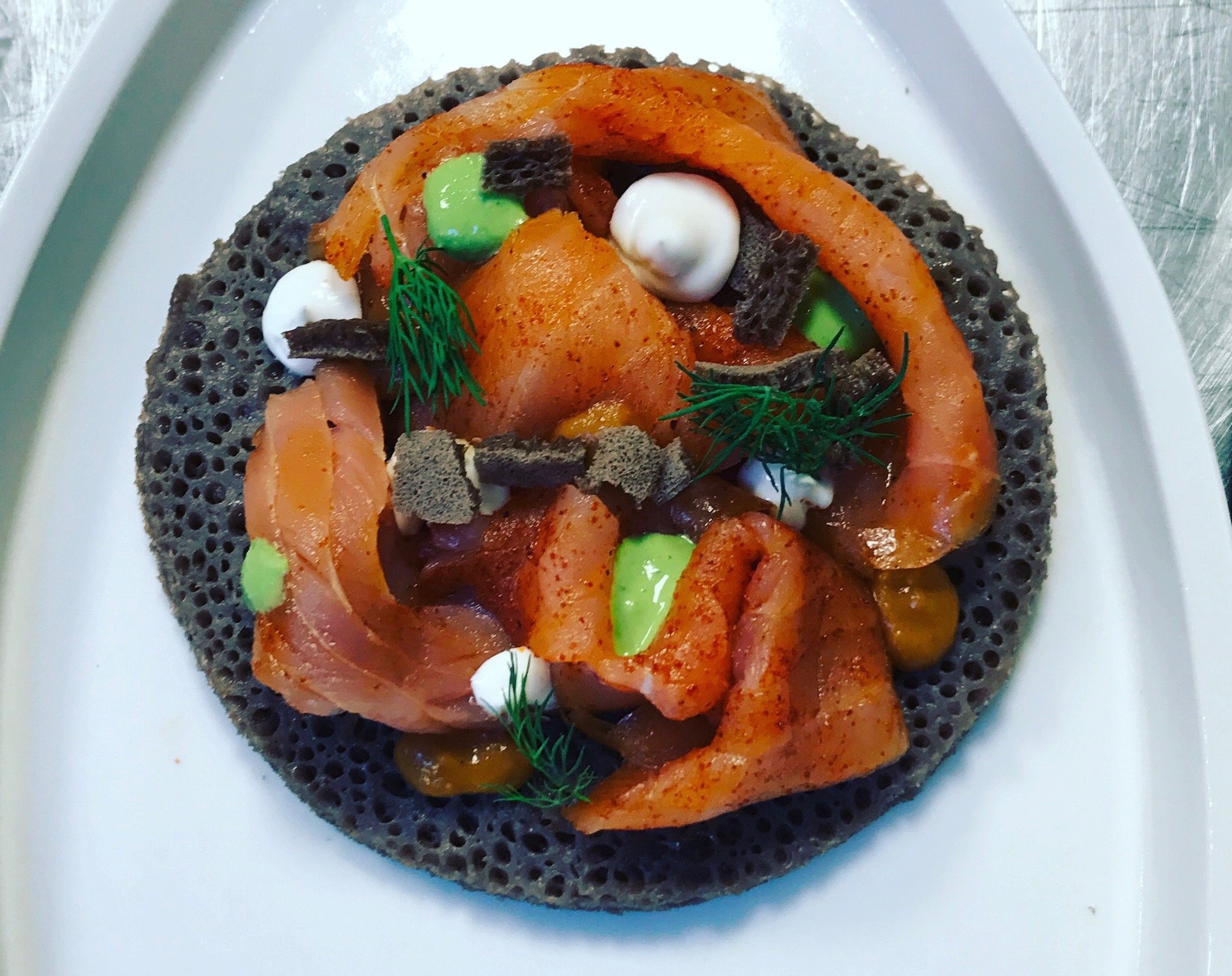 Chef Kwame Onwuachi is making a special appearance this weekend at Union Market's newest pop-up, the Ethiopian food stall Gorsha. Stop by on Saturday or Sunday anytime during the Union Market hours (8 AM to 8 PM) to try one of two special dishes: a berbere-smoked salmon injera pocket for $6, and 72-hour braised short rib for $12. A portion of the proceeds will go toward charities No Kid Hungry and DC Central Kitchen.
Wishing it were the holiday season? Starting this Sunday, Pizzeria Paradiso is celebrating Christmas in July with a draft lineup of seasonal beers, including Sly Fox Christmas Ale for $7, Treogs Mad Elf for $6, and Eggenberg Samichlaus for $10. Stop by anytime from 1 to 6 PM, and you'll also get everything you need to make your very own gingerbread house. The special beers will be available on draft until Wednesday, July 25th, or while supplies last.
And heading into the week…
If you think there's nothing quite like a big, juicy hamburger, then you're in luck: Sunday marks the beginning of  Washington City Paper's 2nd annual DC Burger Week. All week long (through July 30th) you can get $7 burgers at 30+ participating restaurants, including Hawthorne, The Sovereign, Franklin Hall, Cantina Marina. All burgers are served à la carte, with fries and other sides priced separately.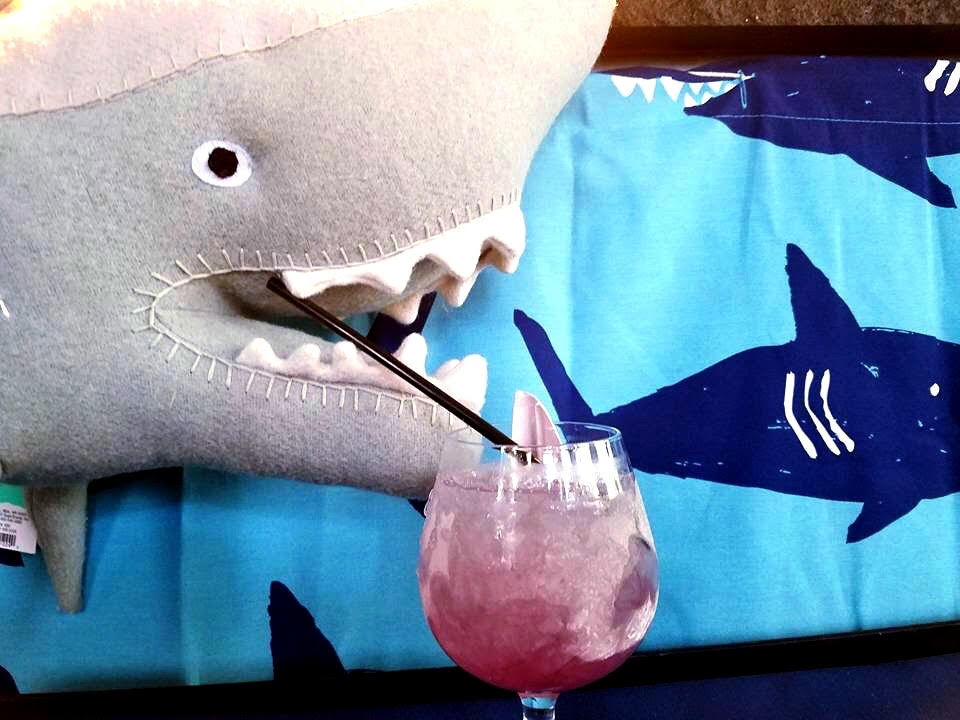 Requin celebrates its namesake apex predator during Shark Week by screening all Shark Week programming at the bar and offering themed drink specials like "Jawsome: The Shark Drink," a gin-pineapple cocktail served in a shark mug, and "Shark Bait (Oh Ah Ah)," a tequila-lemon cocktail. The specials start on Sunday, and run through July 30th. 
Celebrate 50 years of the Watergate Hotel this Tuesday, July 25th at Kingbird. The new hotel restaurant serves a special five-course meal honoring Jean-Louis Palladin, the Watergate's legendary chef. Highlights from the prix-fixe menu include variations on Maine lobster, foie gras, and a vanilla parfait—all designed and prepared by a crew of all-star chefs including Siren and Marcel's chef/owner Robert Wiedmaier. Tickets cost $250 per person, and reservations can be made from 6 to 8:30 PM.
Craving a cocktail? Learn how to mix your own vermouth cocktails—including negronis, Manhattans, and Americanos—from the Via Umbria in-house mixologist Matt Demma on Tuesday, July 25th at 7:30 PM. Also in the class, Demma will show you how to create your own batch of vermouth from scratch. Tickets cost $35, and must be purchased online in advance.