When Megan Warzinski and Michael Baird first met, they were paired as lab partners their senior year at University of Maryland. Years after graduating, Michael (who goes by Mike) brought Megan back to their old college stomping grounds for a sweet proposal, followed by a whirlwind party that took them down to Washington, DC and then north up to New York City. For their romantic ceremony, Megan wore a long sleeve gown for a classic silhouette and decked out her bridesmaids in chic open-back dresses to match. Images below from Zack Glenn of Bow Tie Photo.
Like B&G on Facebook | Follow B&G on Instagram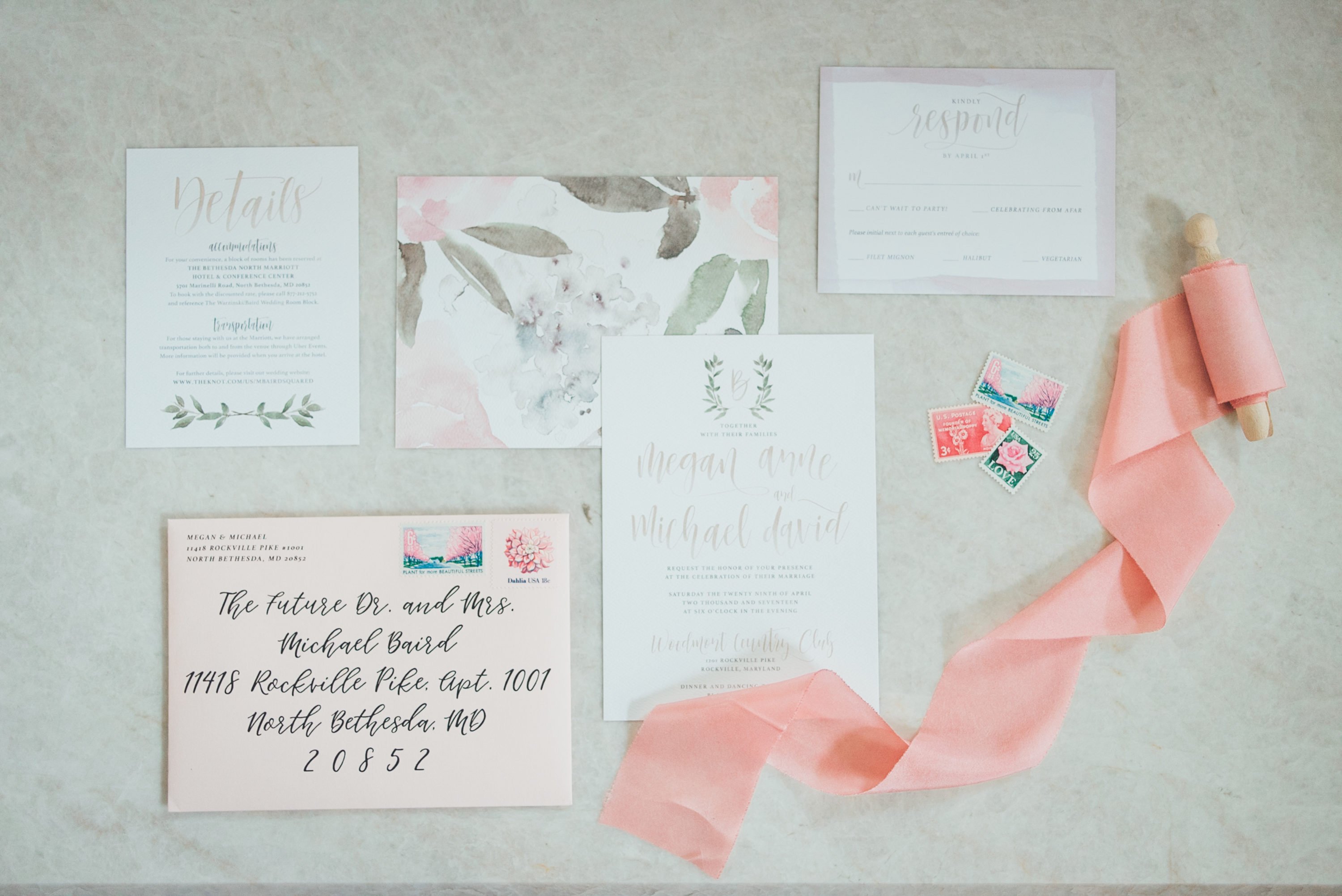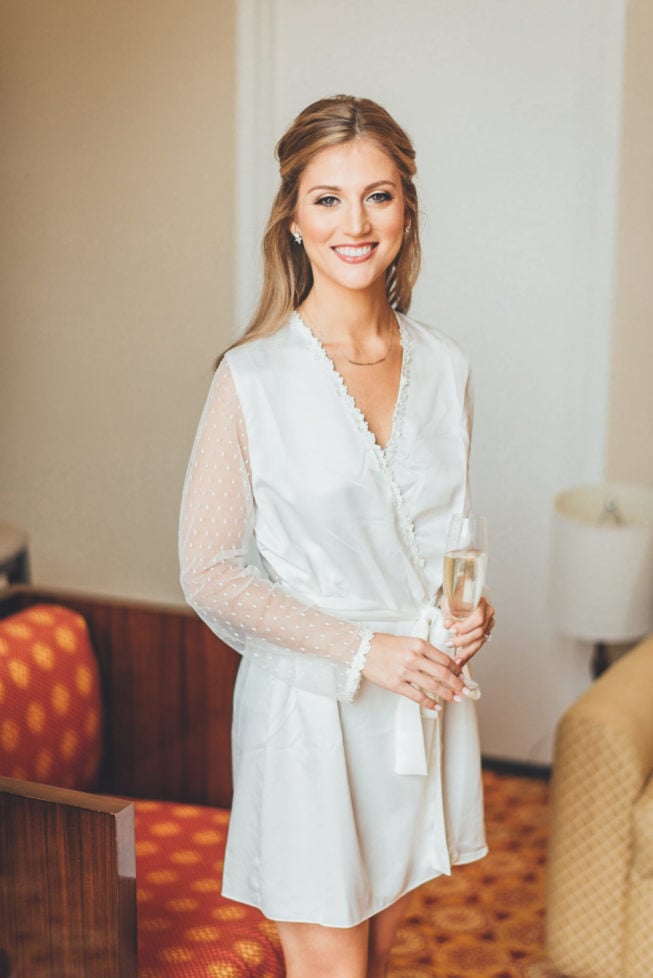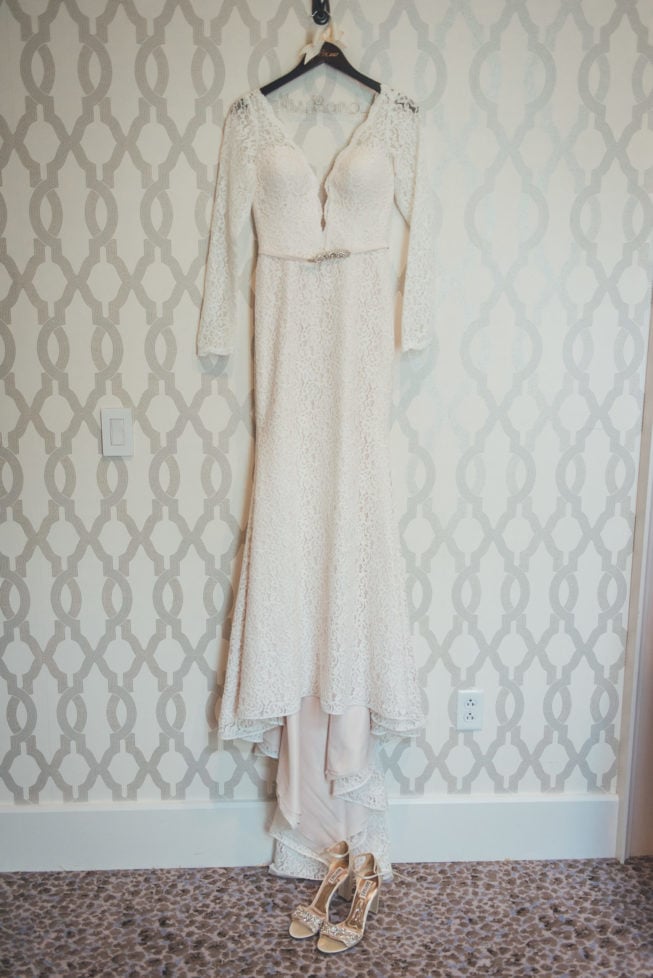 Both science majors, (Megan is a physician's assistant, while Mike is a doctor) Megan and Mike met when Megan's sorority sister and roommate decided to introduce her two so-called "science nerd" friends. Around the same time that fall of their senior year, Megan and Mike ended up in the same class, and became lab partners.
"Mike strategically sat himself down at my table on the first day of our lab, hoping that we would then be assigned together for the rest of the semester," says Megan. "He spent more time flirting than learning that semester, but it worked."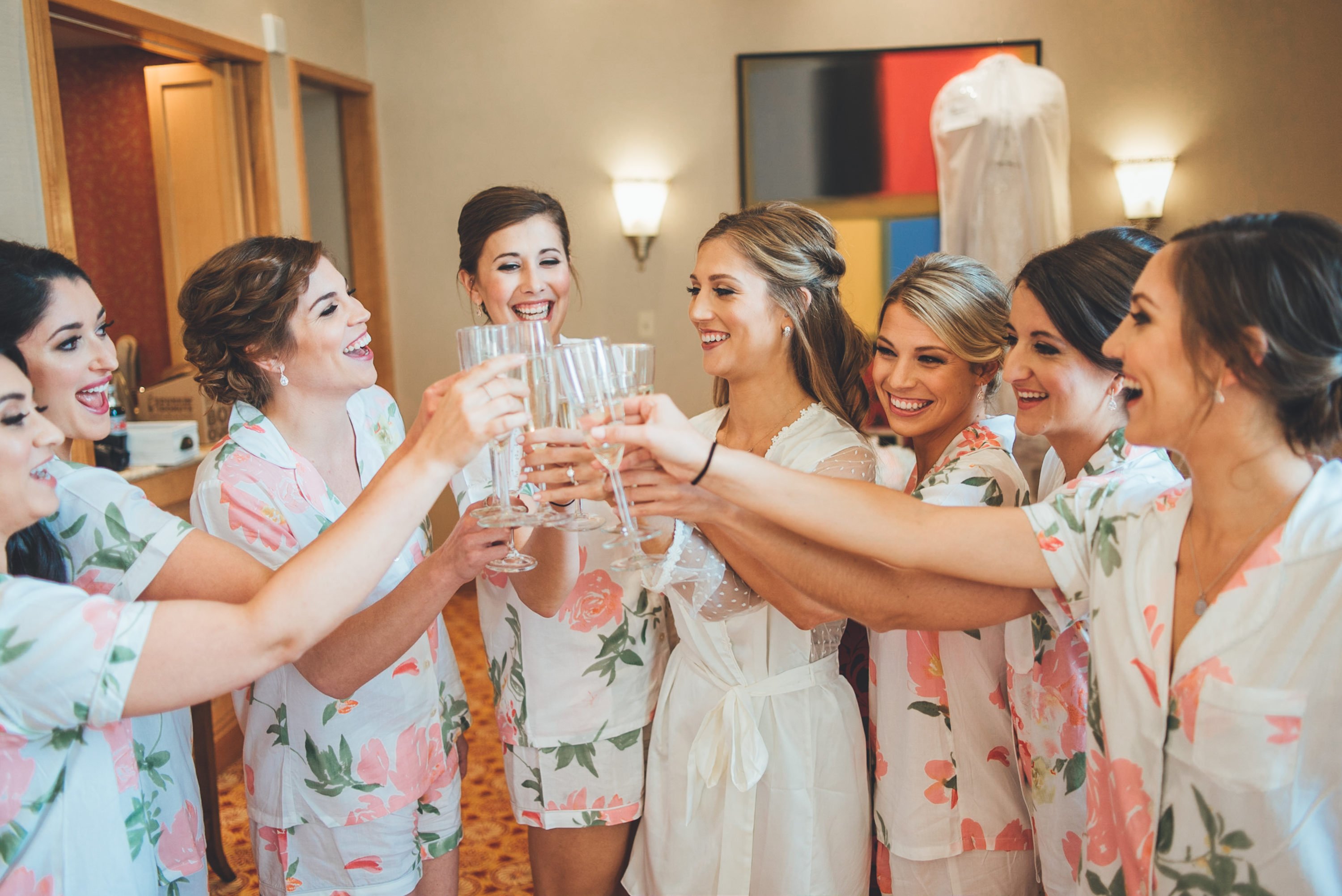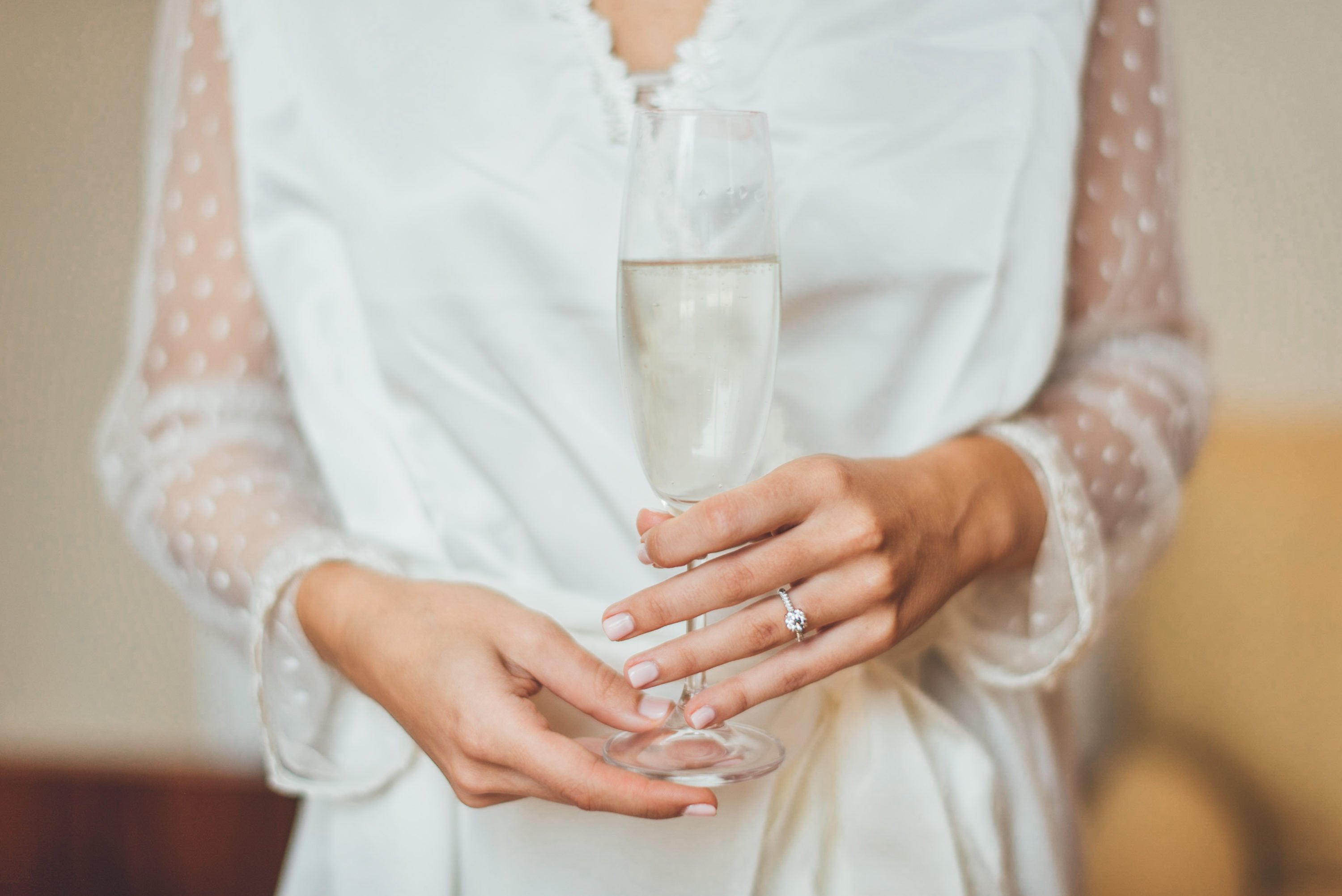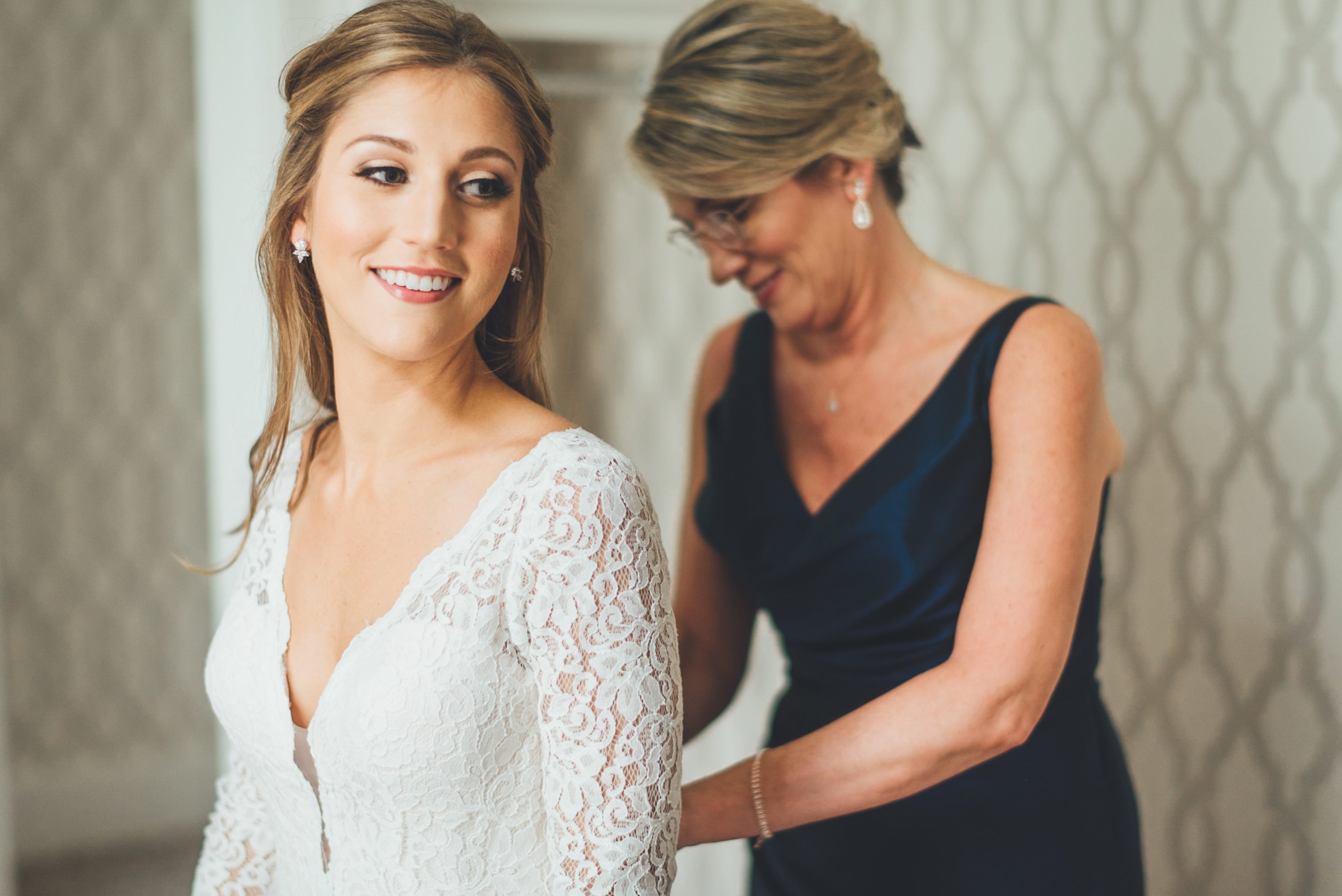 "Obviously, I thought she was beautiful," says Mike. "But I quickly was drawn in by her quiet confidence in academics. She was brilliant, but she was humble. She was much quieter and more thoughtful than me, so it always (and still does) gave me the biggest thrill when I was able to make her smile."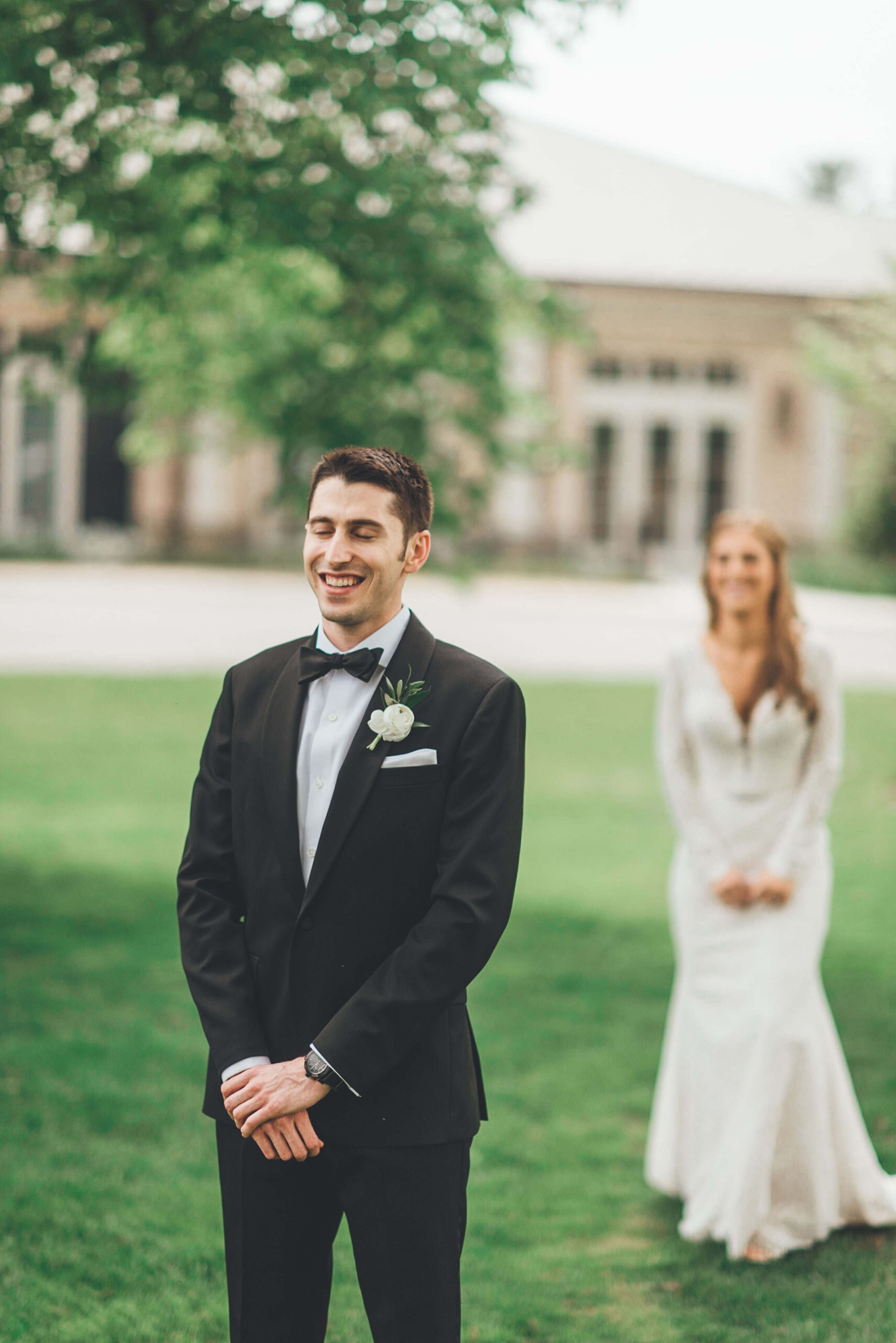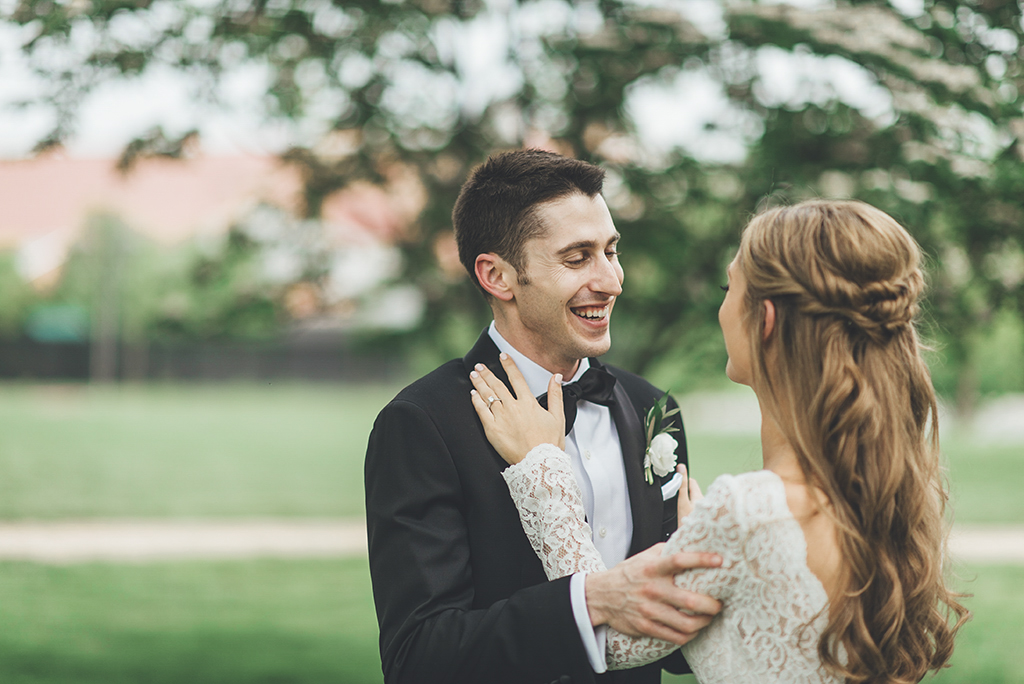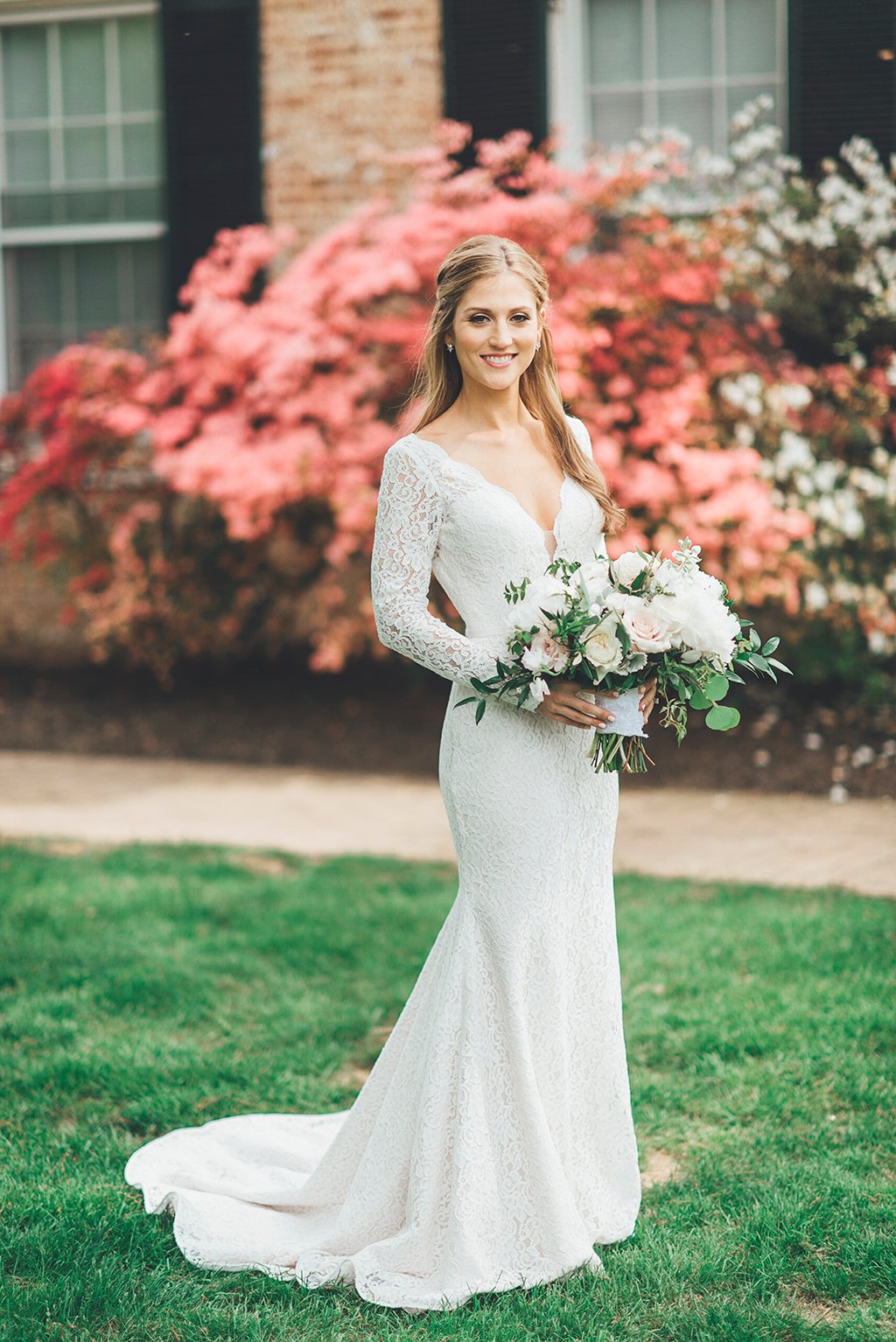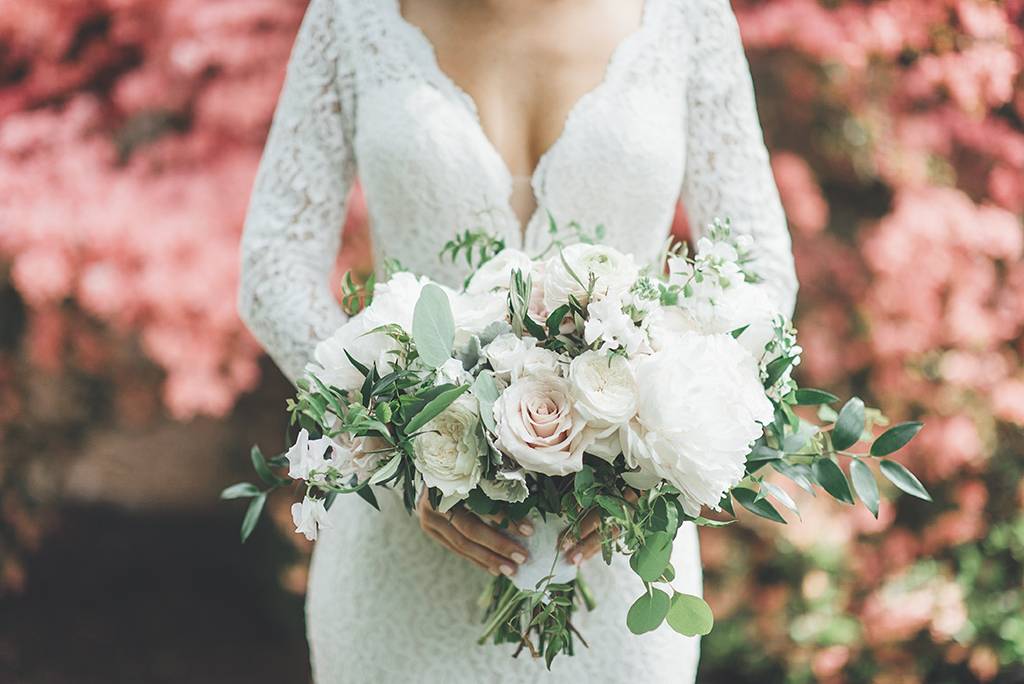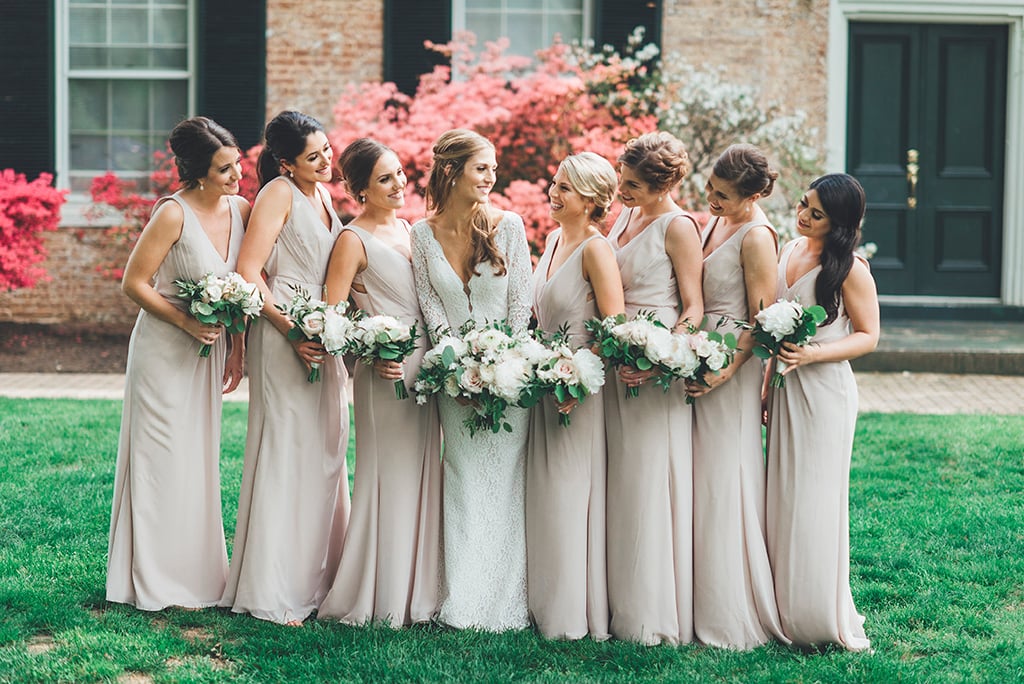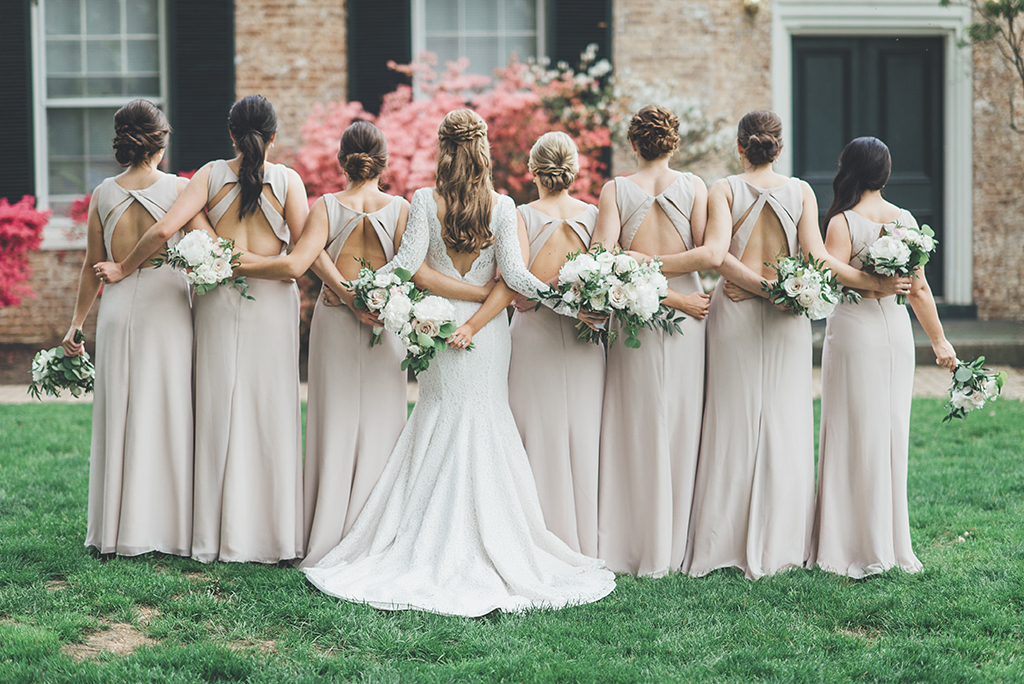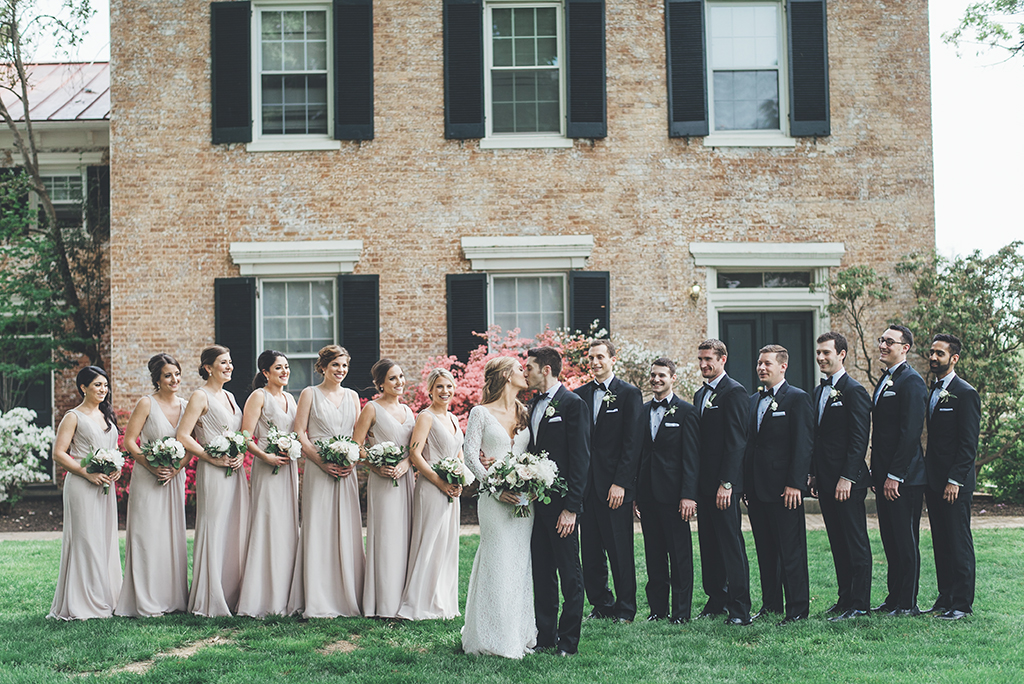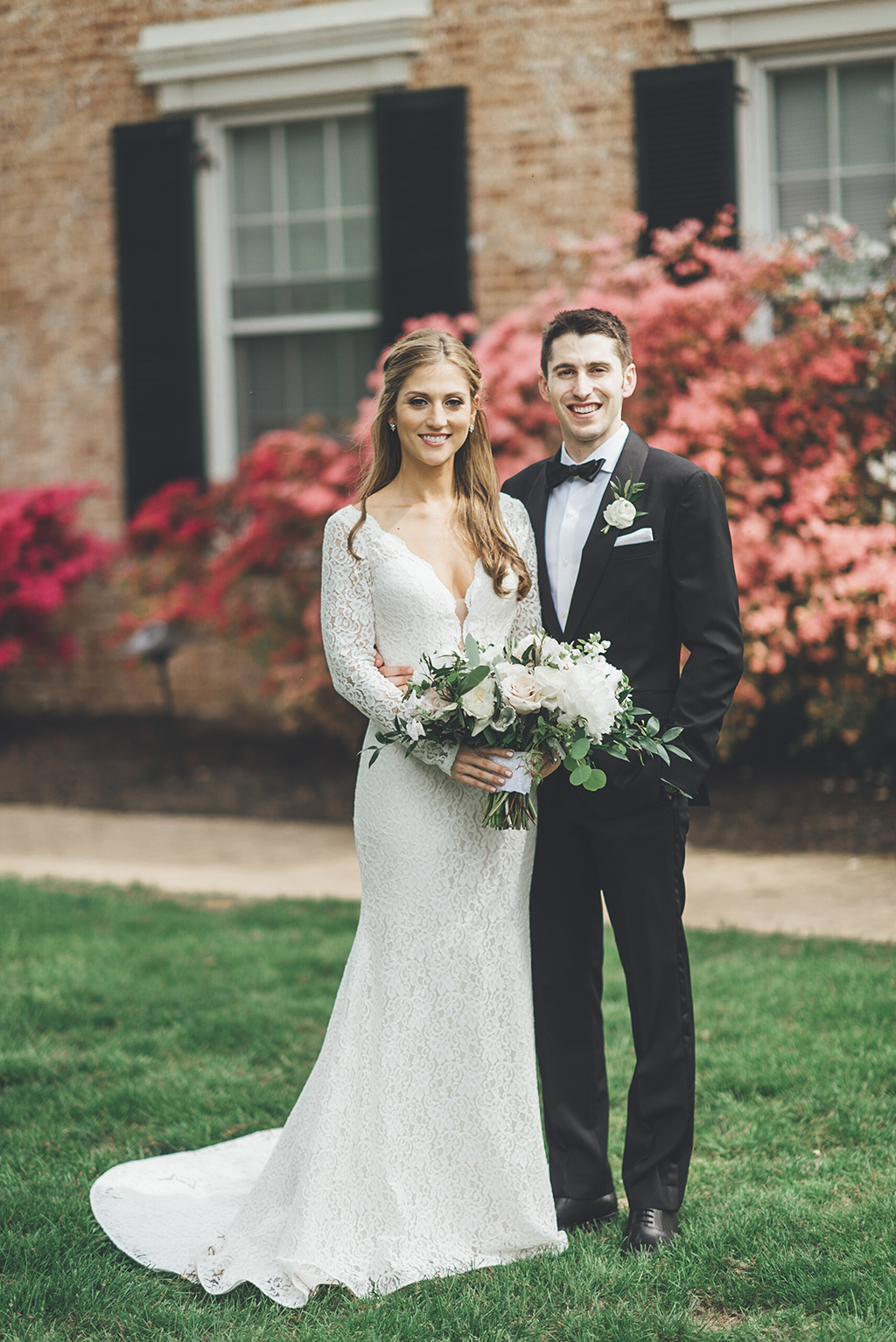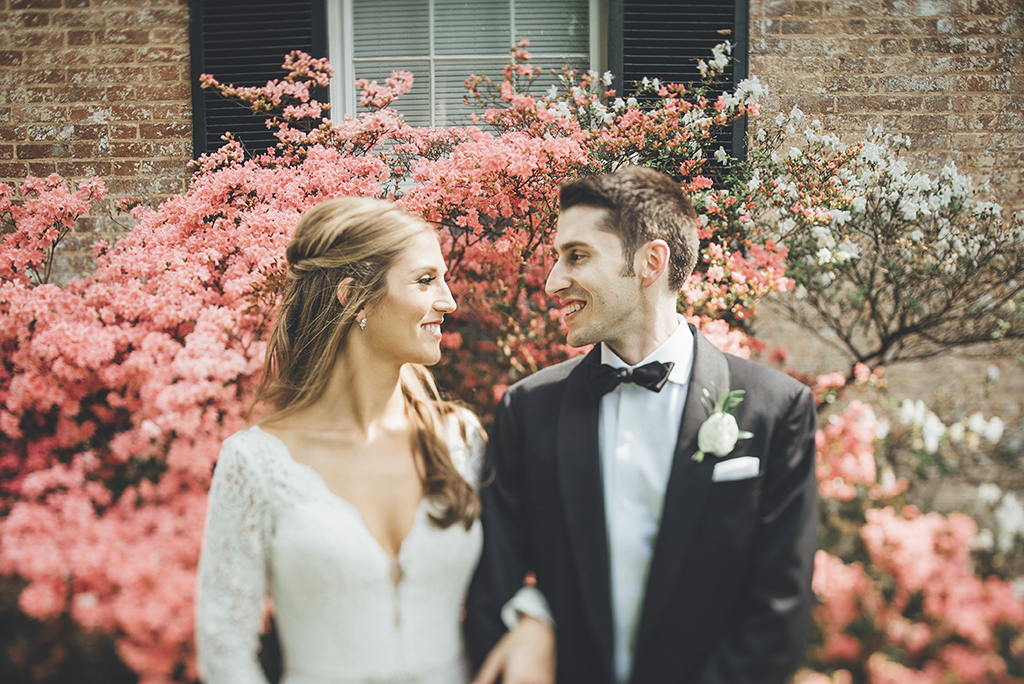 The pair hit it off immediately—it was like they had known each other for years. While Mike tried to woo Meagan with his goofy personality, Megan began to realize just how much she looked forward to seeing him in class.
After dating for years, Mike planned a proposal that would honor the time they spent together that fall of 2011, falling in love as lab partners. After a staged text from a friend inviting the couple to a University of Maryland basketball game, Mike and Megan were walking across Hornblake Plaza in College Park, right near the building where their old class together was. As they approached the building, Mike got down on one knee and proposed.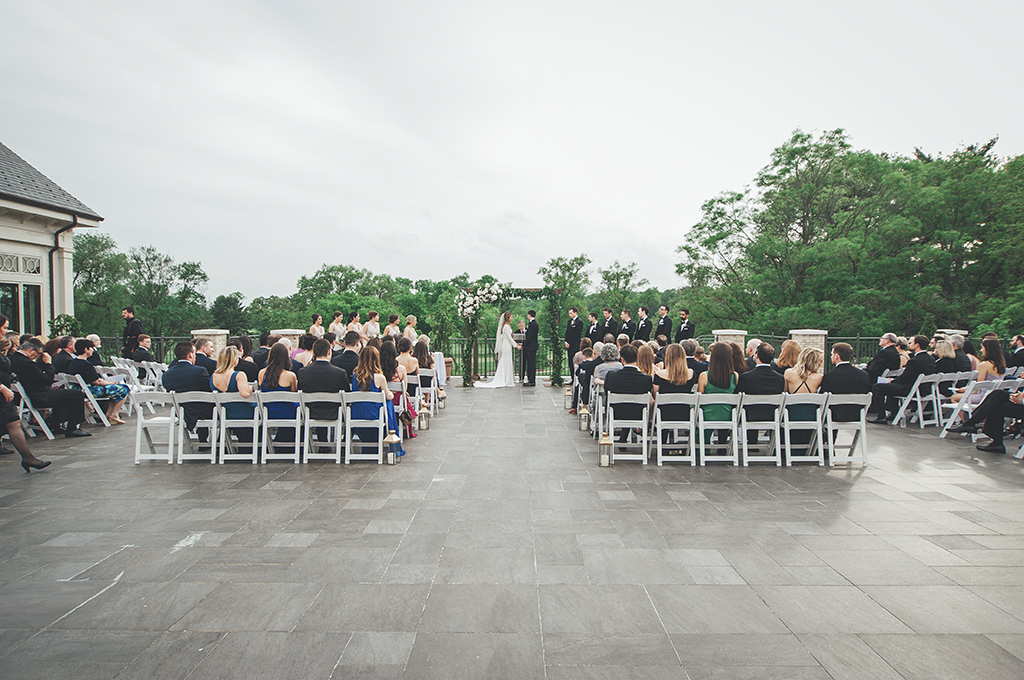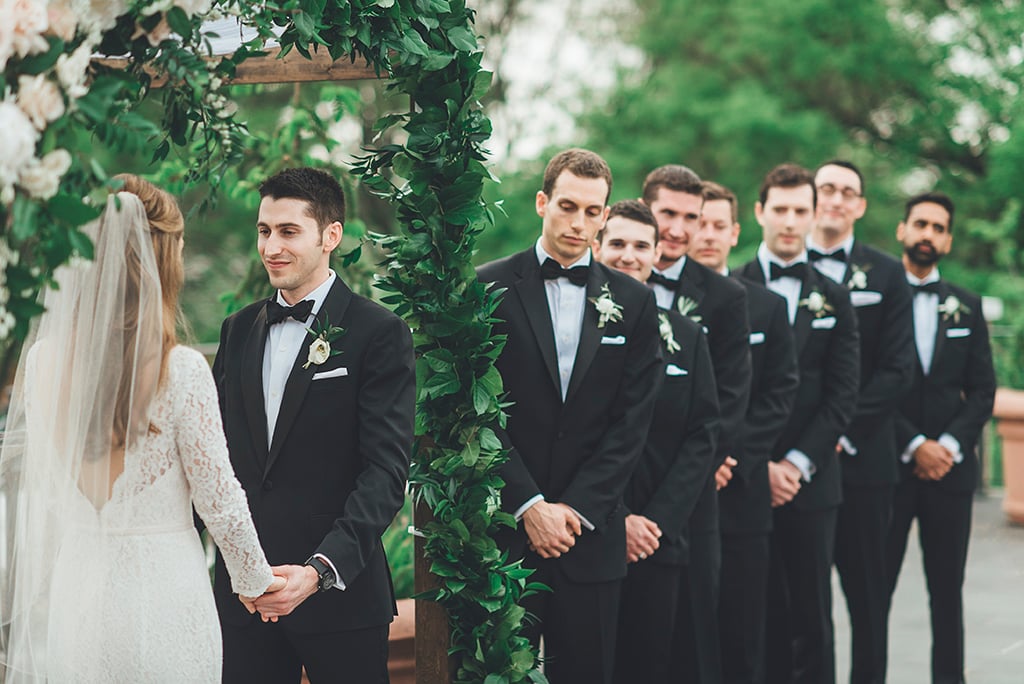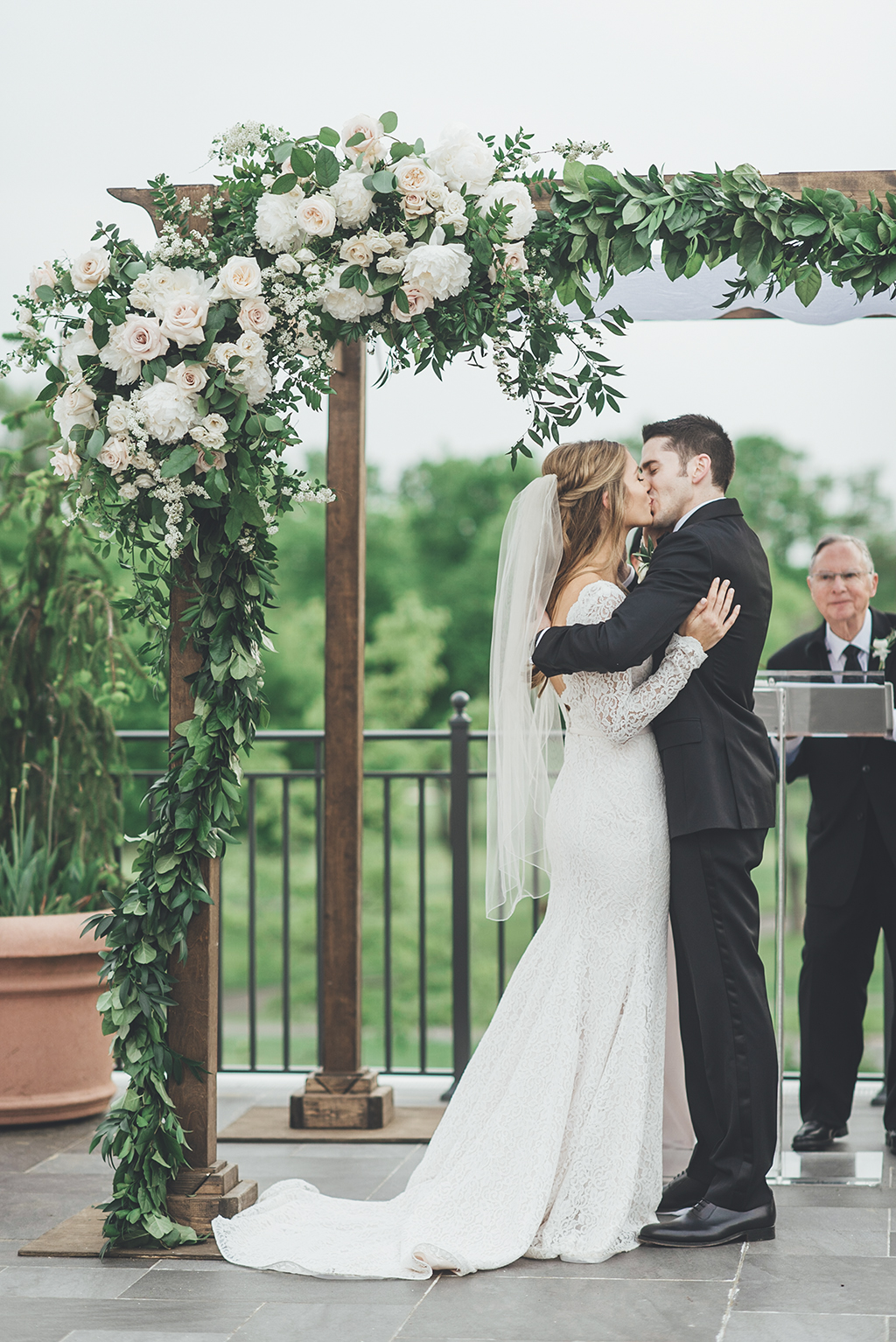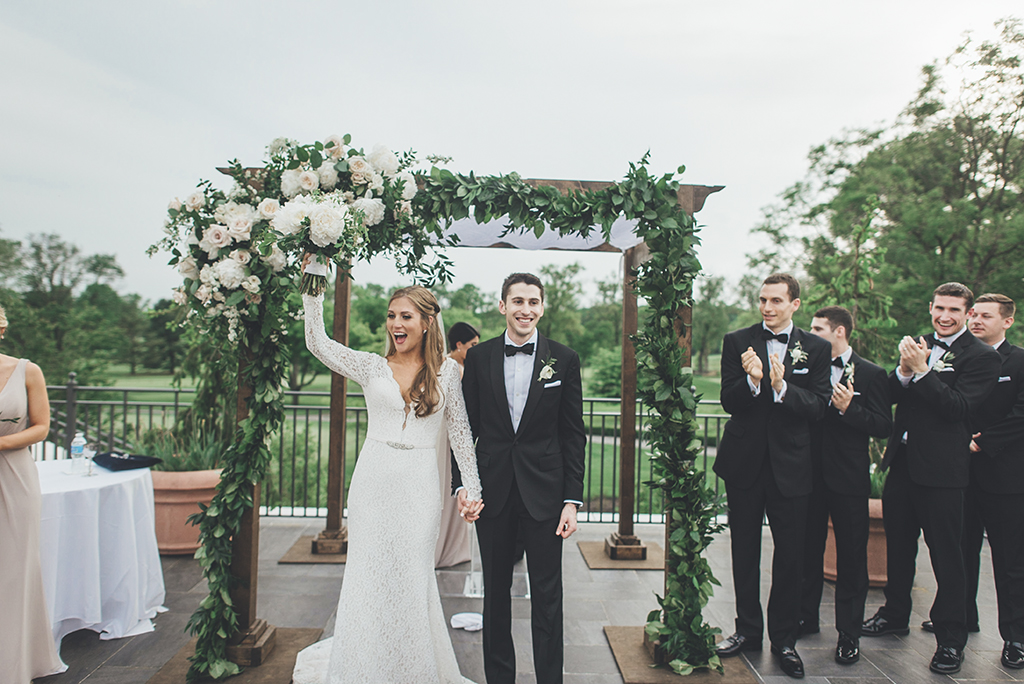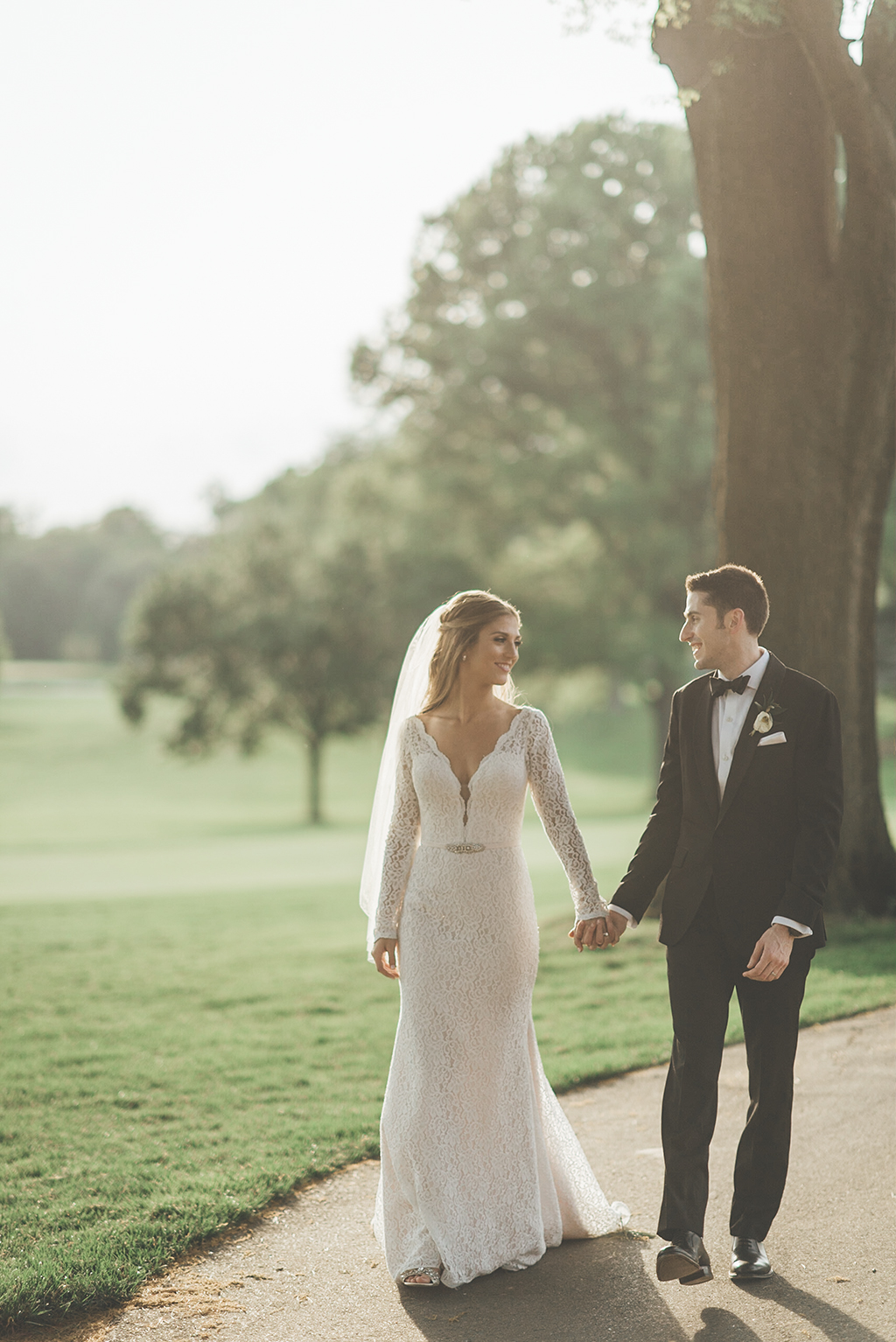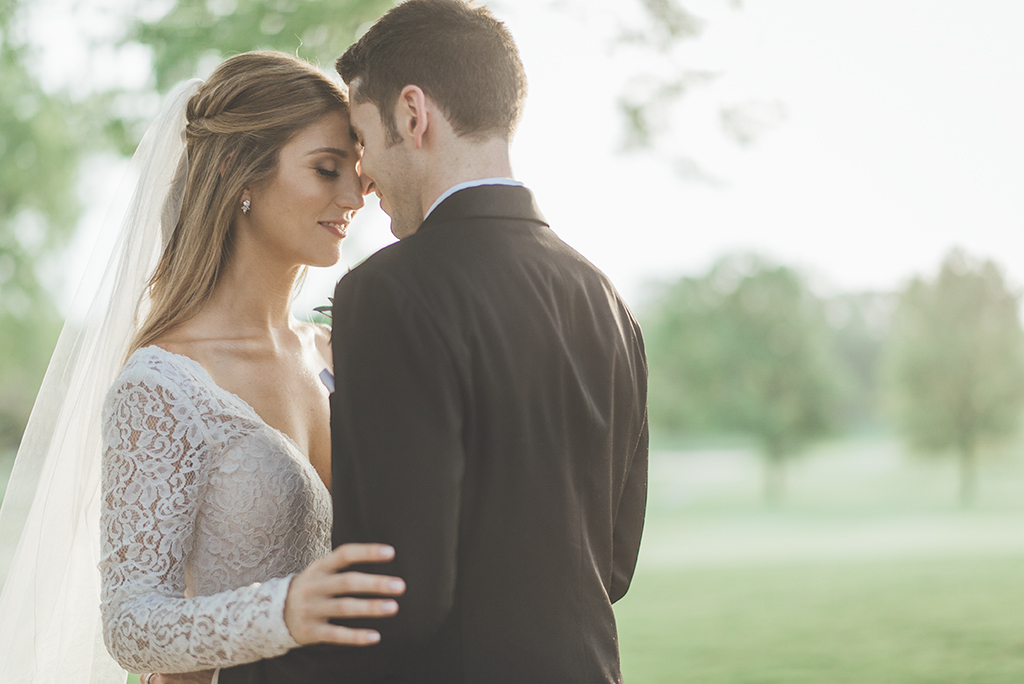 But rather than end the night at the game, after Megan said yes, Mike whisked her down to DC to meet with their parents, grab dinner at Sei, and spend the night in the city. The next day, he surprised her with a train ride up to New York City, where he had planned an epic engagement celebration, in which all their friends from out of town flew in to join in on the festivities.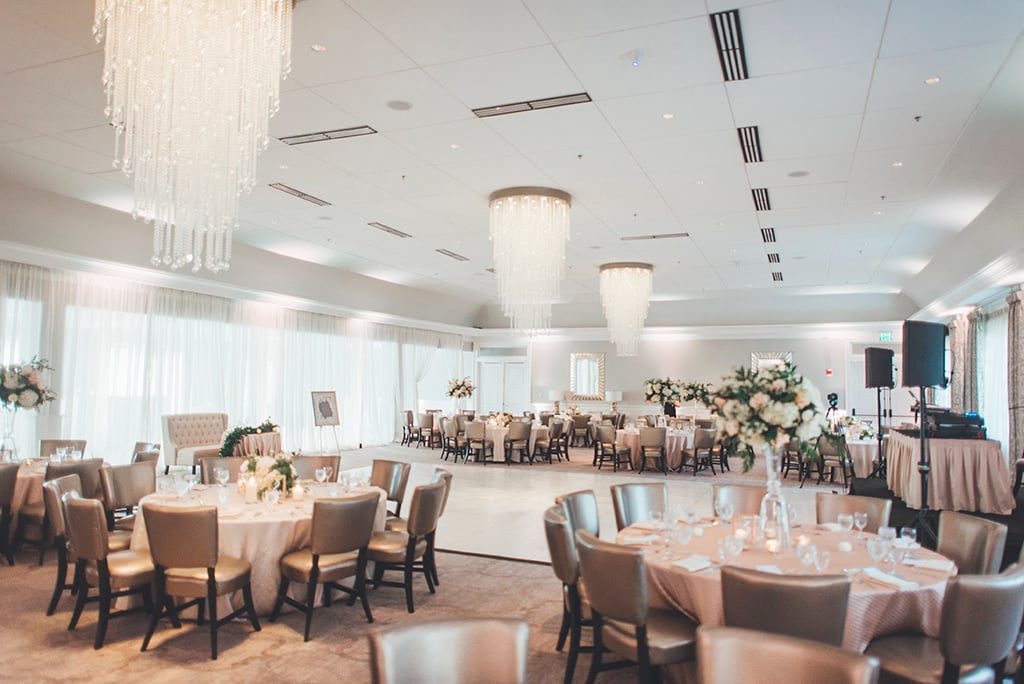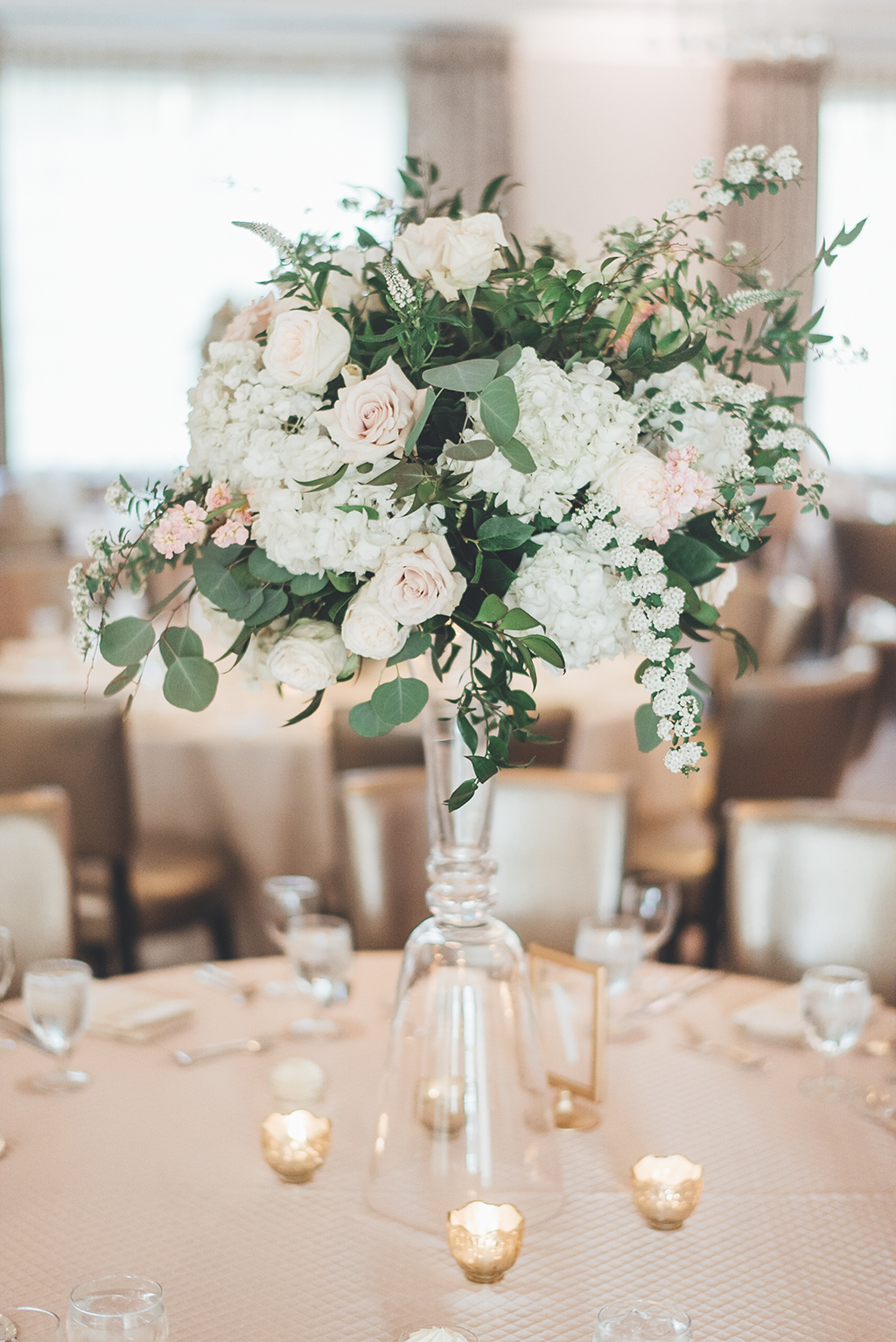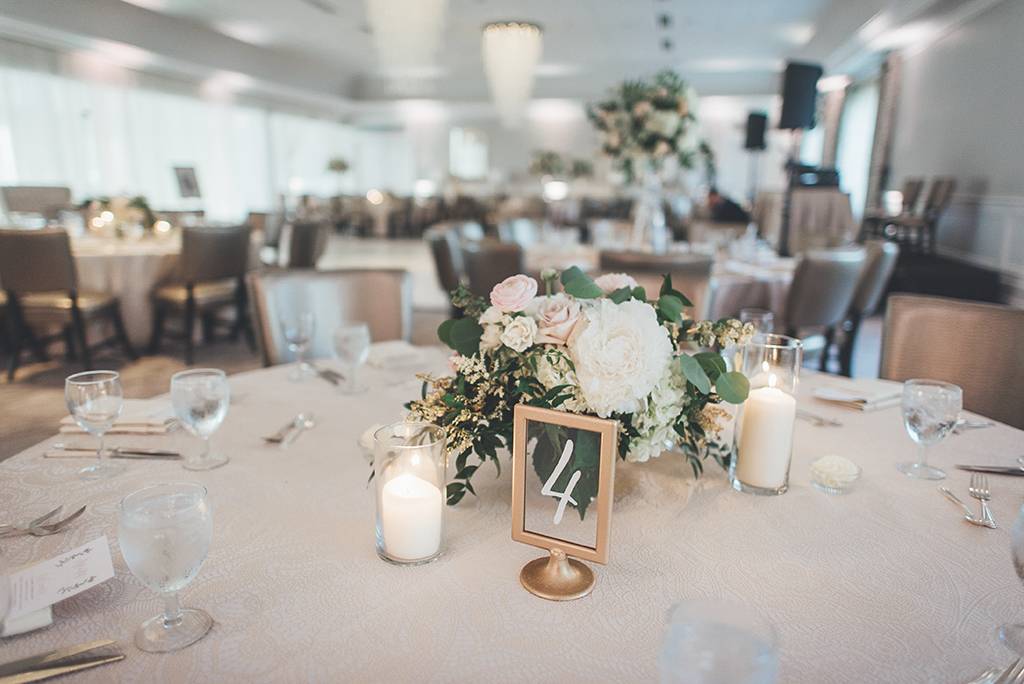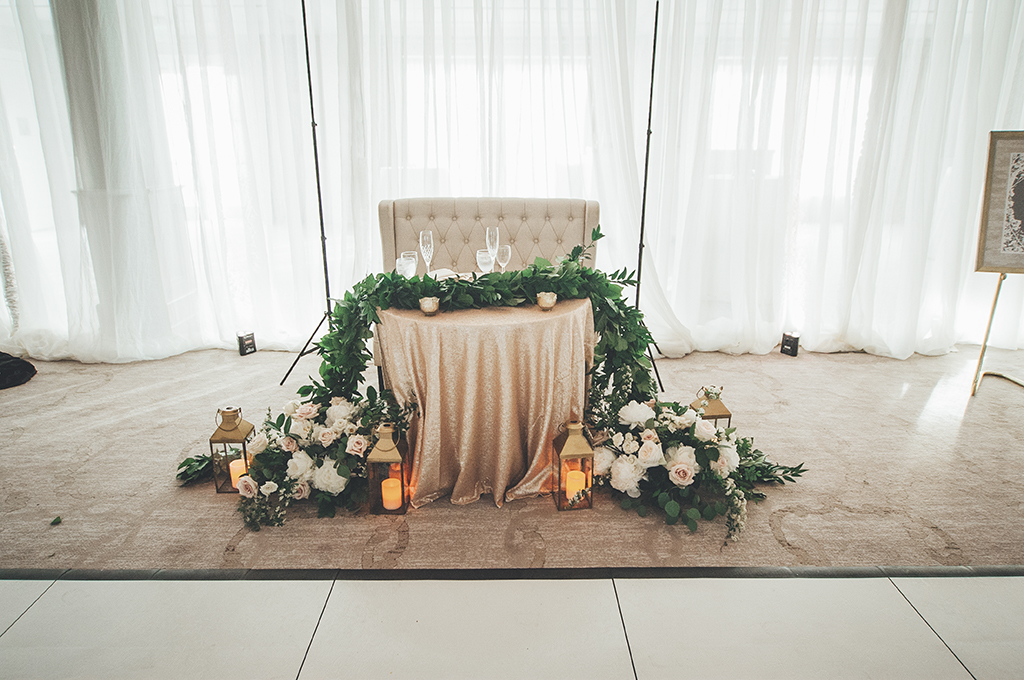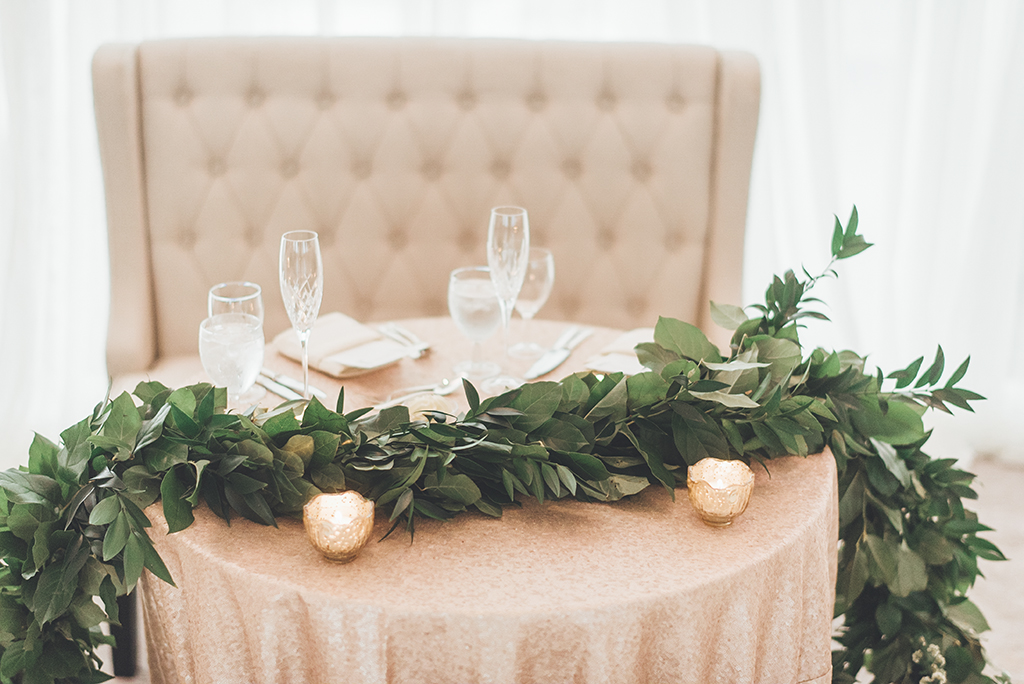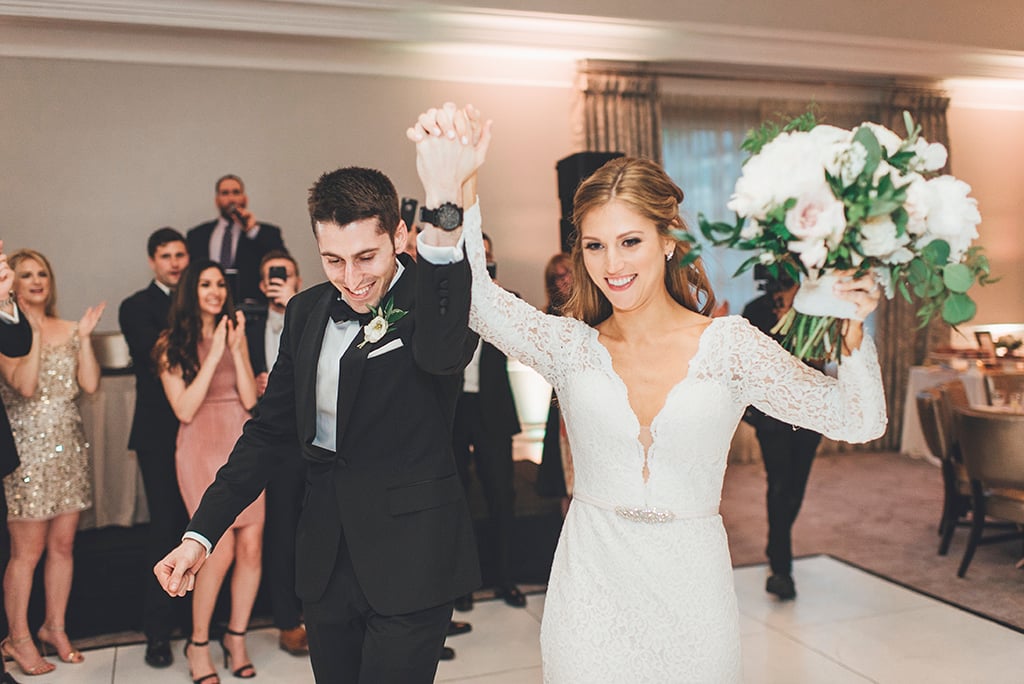 For their wedding at Woodmont Country Club, Megan and Mike decided on a classic wedding with lush spring elements. After a brief threat of rain in the morning, they were wed by co-officiants: Mike's grandfather, and Megan's bridesmaid and sorority sister. They headed indoors for a romantic first dance to James Arthur's "Say You Won't Let Go," and then kicked back and enjoyed the reception from a cozy love seat at a sweethearts table adorned with garlands and flowers. The night ended on a saccharine note with a donut bar from Duck Donuts and a tiered cake from Berucco's Bakery.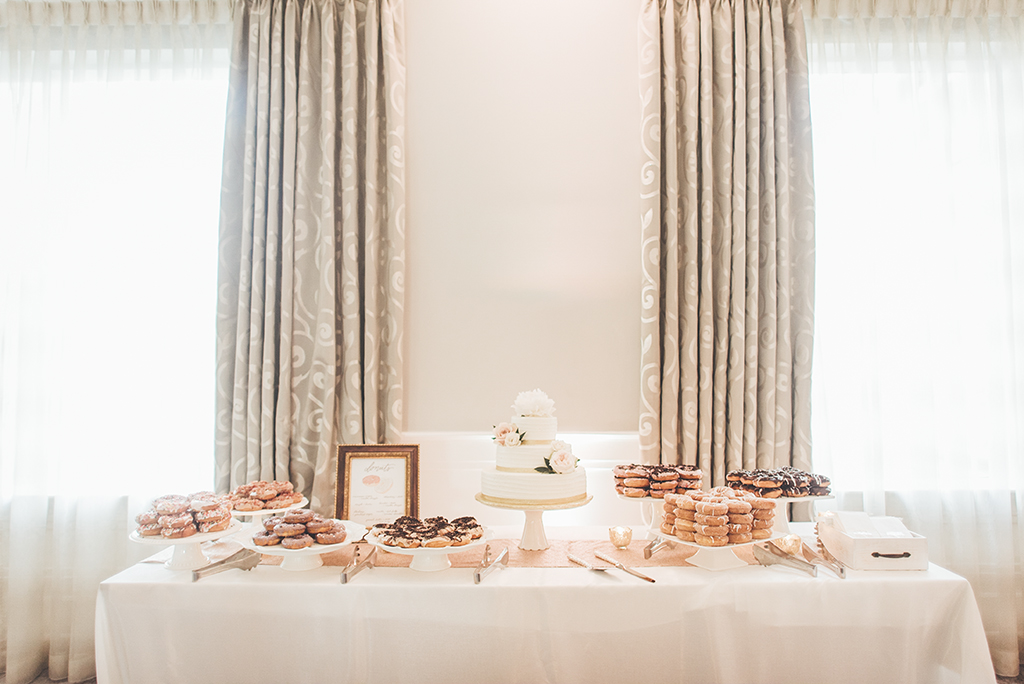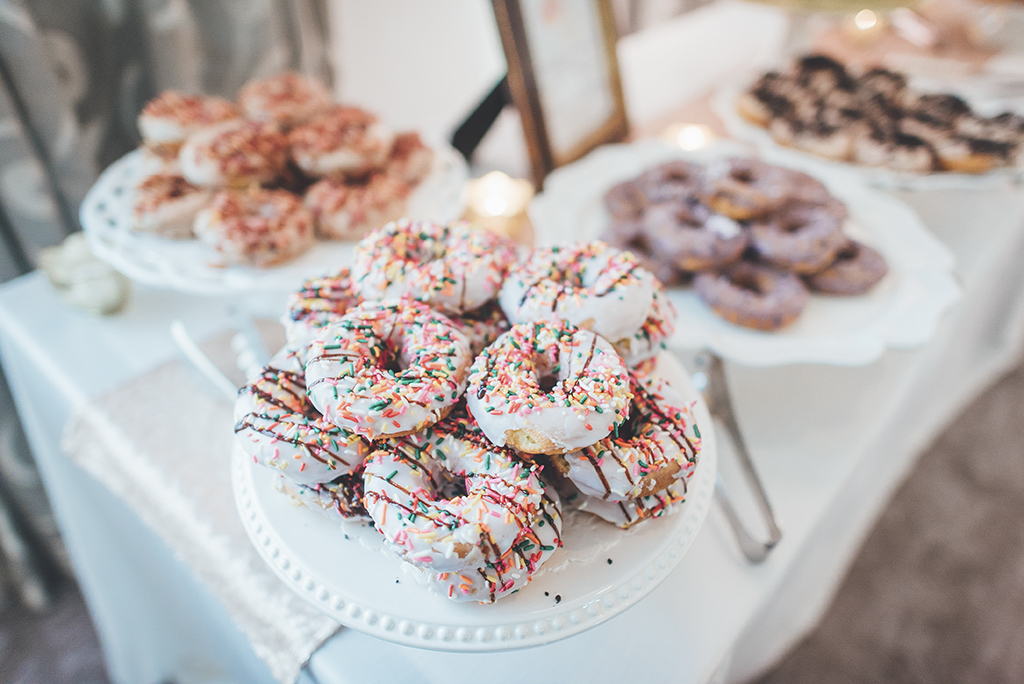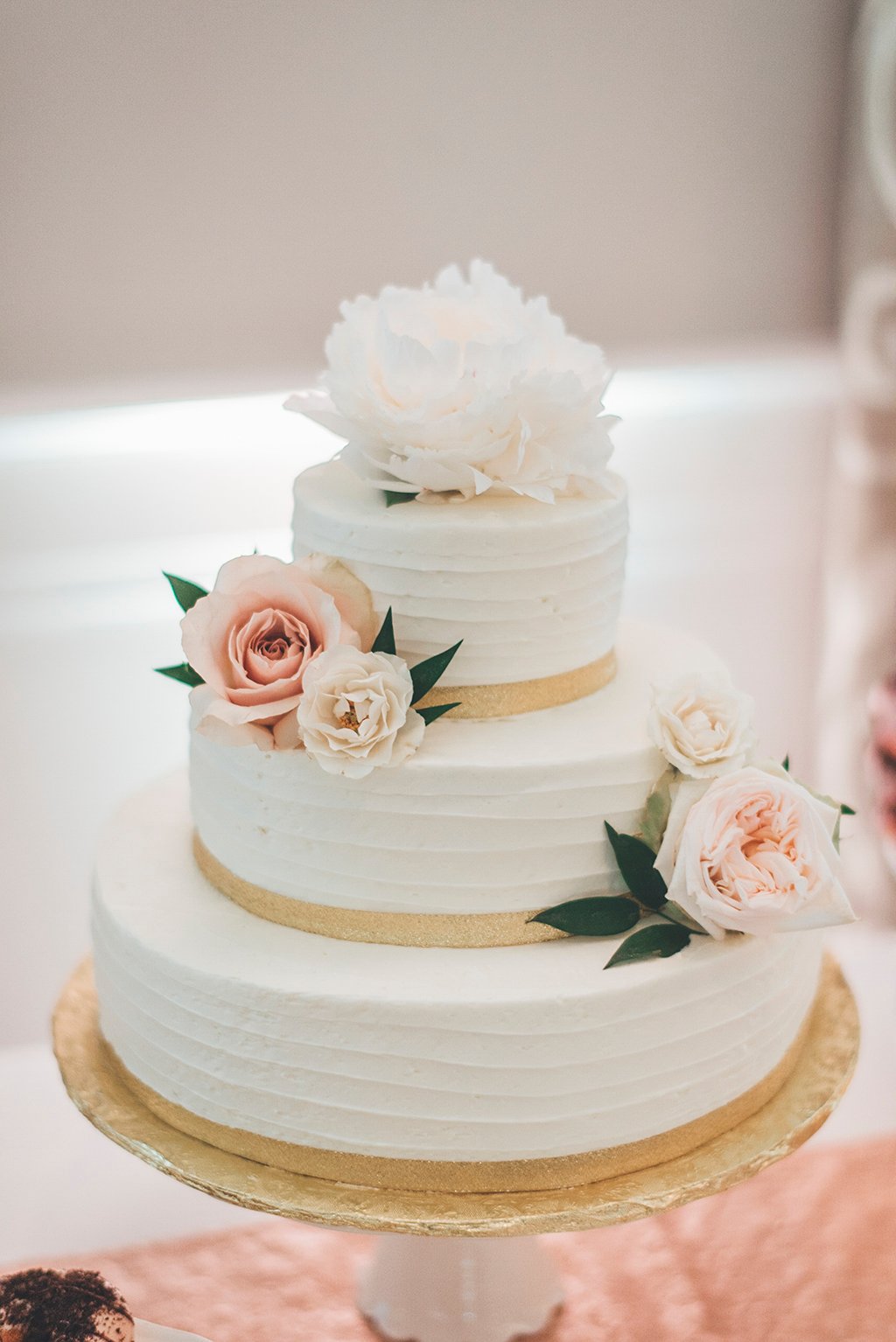 VENDORS
Photography: Zack Glenn, Bow Tie Photo | Event Coordinator & Stylist: Sarah Kazemburg Events & Styling | Venue and Catering: Woodmont Country Club | Floral Design: Floral & Bloom Designs | Makeup Artist: Tymia Yvette | Hair Stylist: Tina Harrell | Robes: Plum Pretty Sugar | Wedding Dress: Mikaella Bridal from Love Couture Bridal | Wedding Invitations: Dunkirk Designs | Cake: Bertucco's Bakery | Donuts: Duck Donuts | DJ: Jordan Solender, District Remix | Videography: Shutter and Sound Films | Draping: Fabrication Events | Signage & Calligraphy: Leah Wolff Design | Loveseat & Vintage Decor: Two Hands Studio | Linens: Party Rental Ltd.