When attorney Jasmine Chalashtori moved to D.C. from Florida in the summer of 2013, she didn't know anyone. Taking to Tinder, she matched with an architect named Devin Wilkins, and both of them noticed they had "about a million friends in common." While chatting, they realized there was more that they shared: Devin was also from Florida and they both had attended the same small college, Stetson University. Though they hadn't crossed paths (Devin had transferred to pursue his degree in architecture), they shared several of their closest college friends. Jasmine and Devin agreed to meet for a first date on St. Patrick's Day.
Follow Bride & Groom on Instagram | Like Bride & Groom on Facebook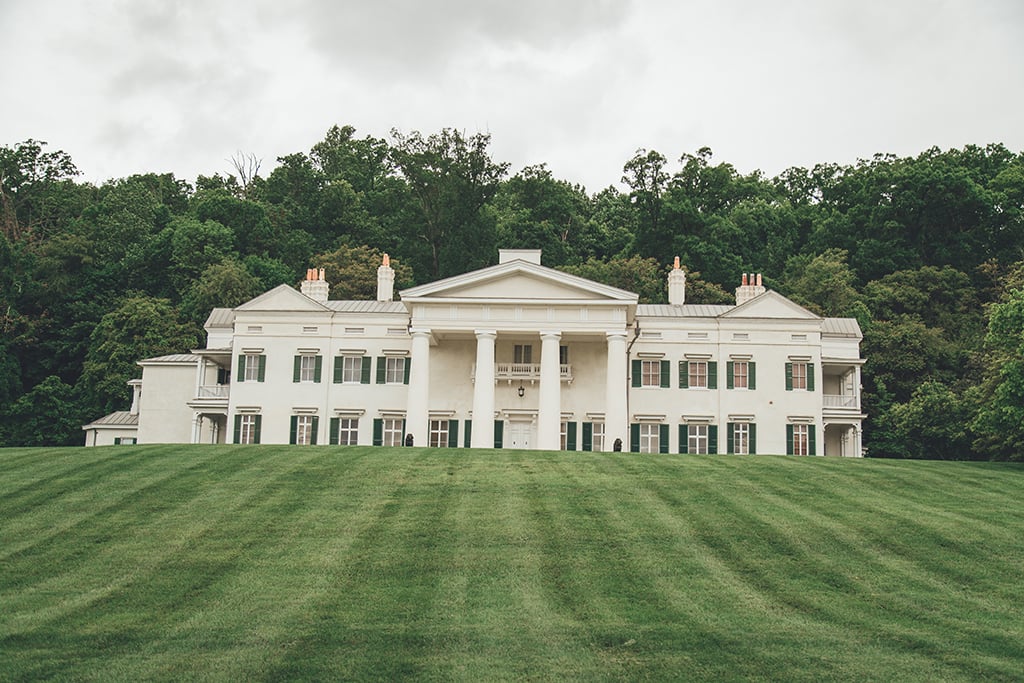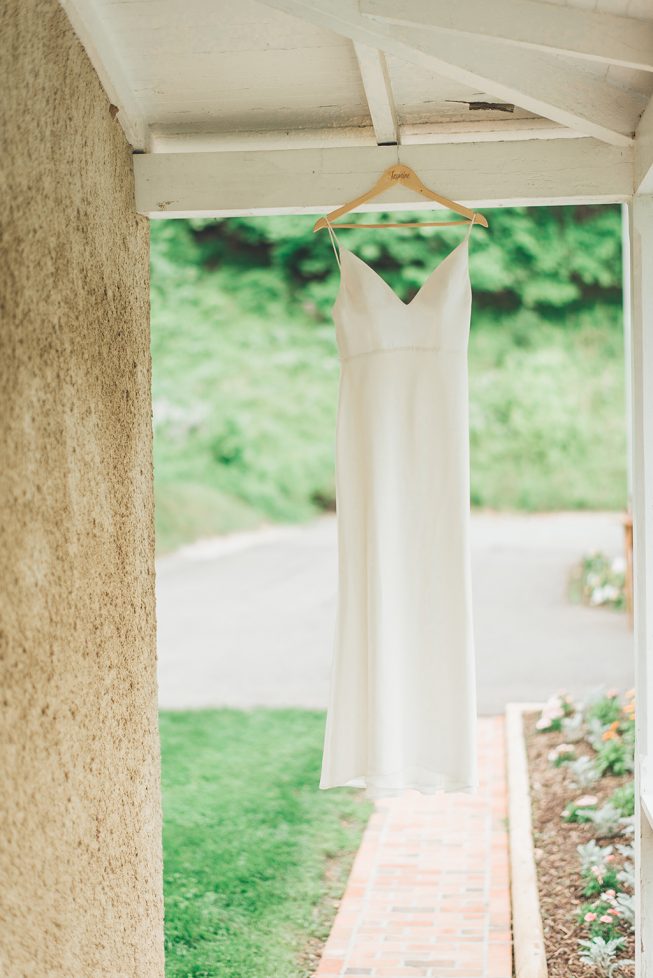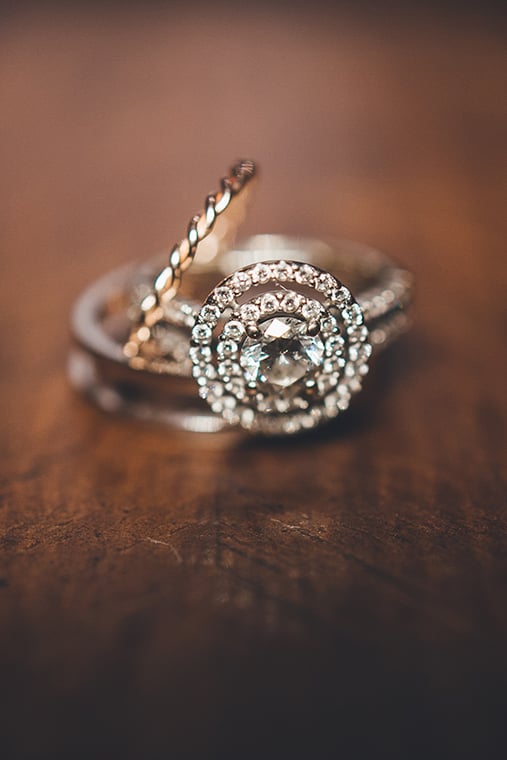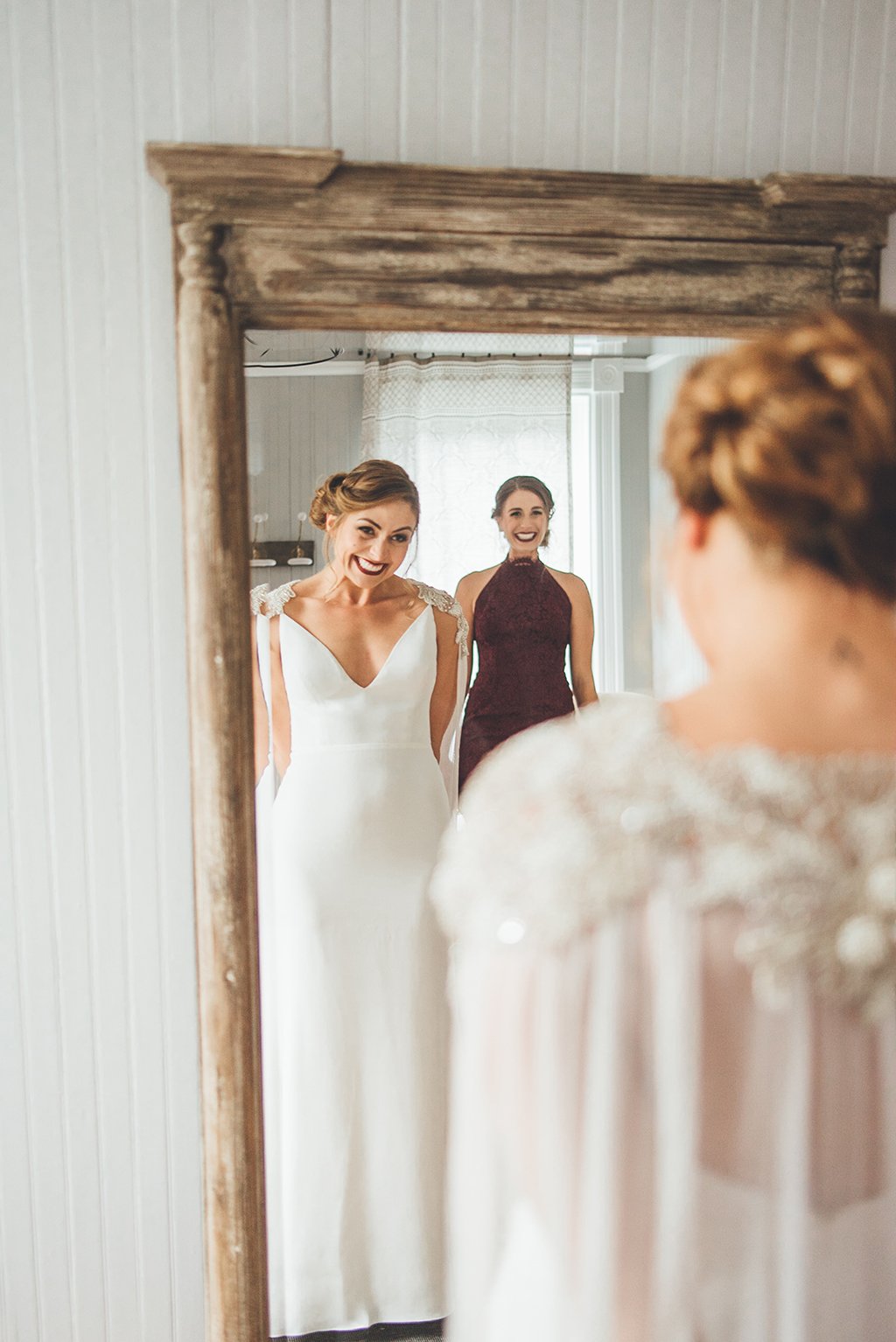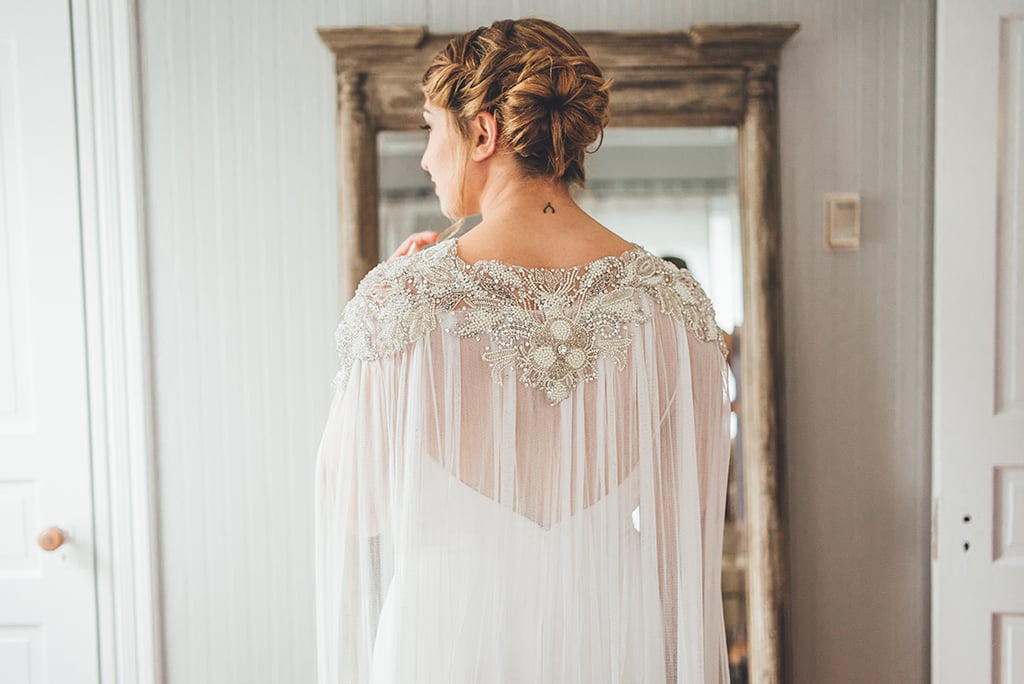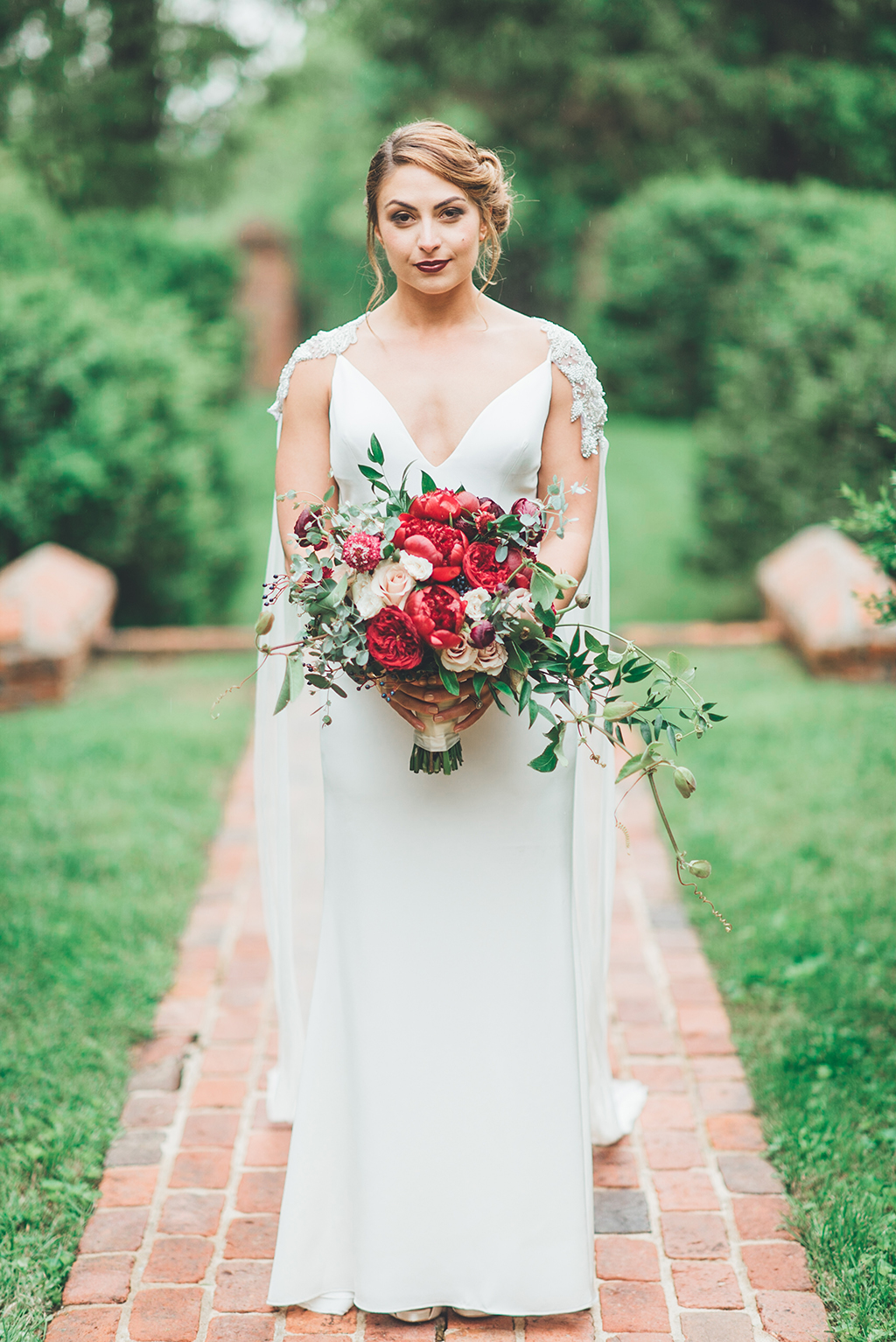 "Devin wined and dined me like I'd never been wined and dined before," Jasmine recalls of the date. They met at Barcelona on 14th Street and spent the night dancing. Devin remembers being totally enchanted by Jasmine from the very first moment they met:
"She was like a little sun beaming in the absolute center of the sidewalk. I caught gravity and found myself explaining to the guy that she was talking to that she was my girlfriend. We went inside and I began dancing at her with everything I had."
Jasmine, on her part, was both smitten and bewildered at Devin's first-date antics. "He was dancing…at me" she says, "I've never laughed so much."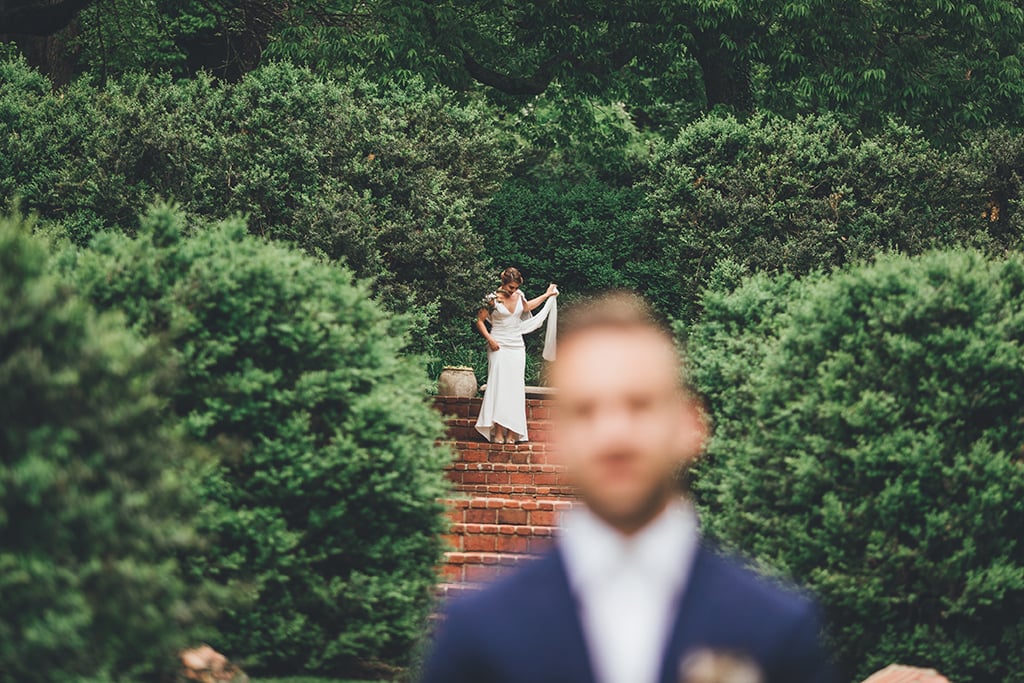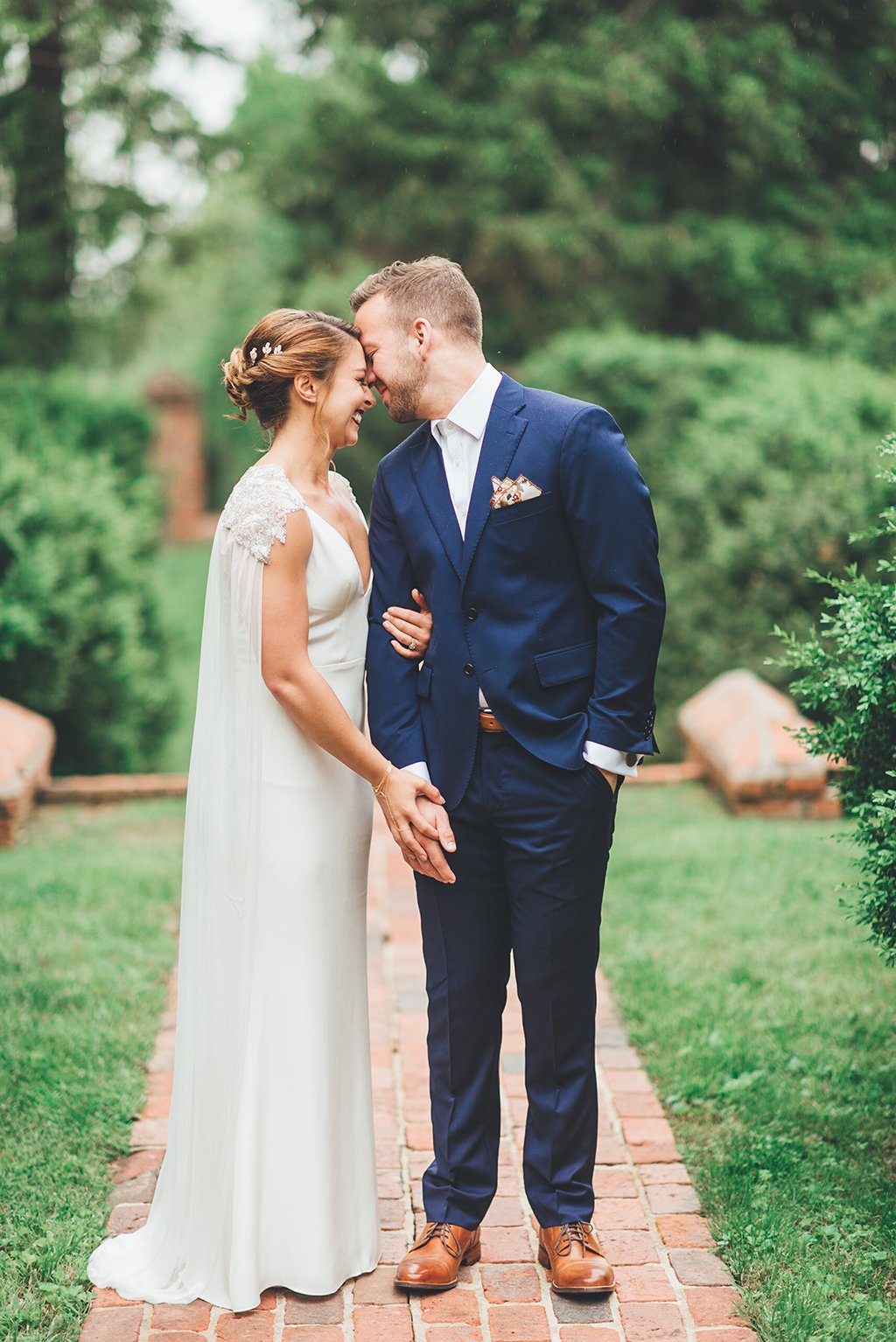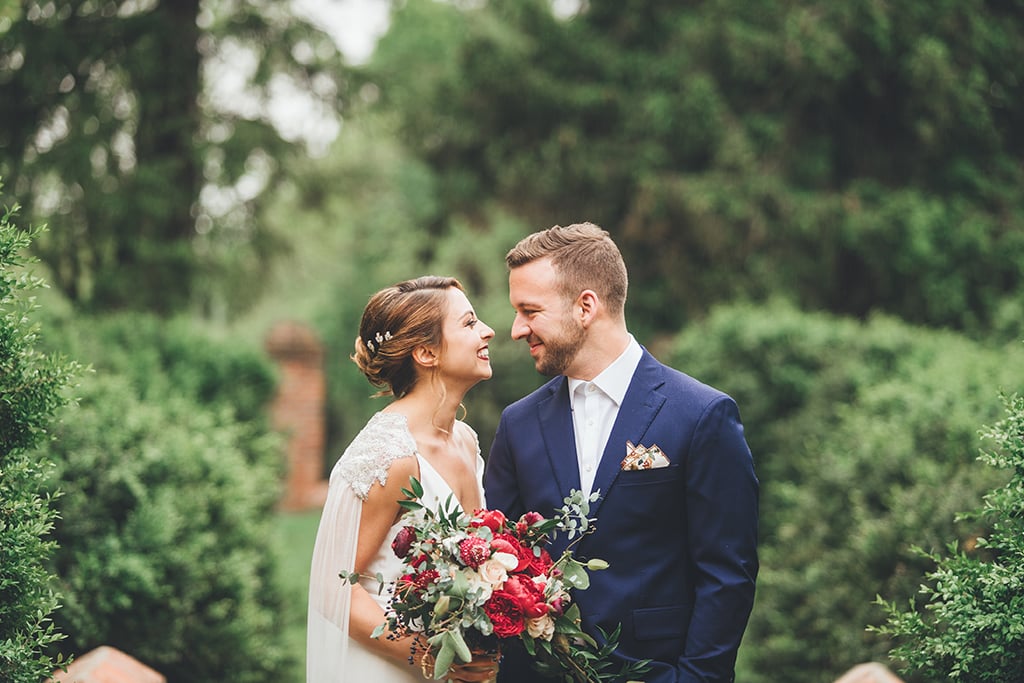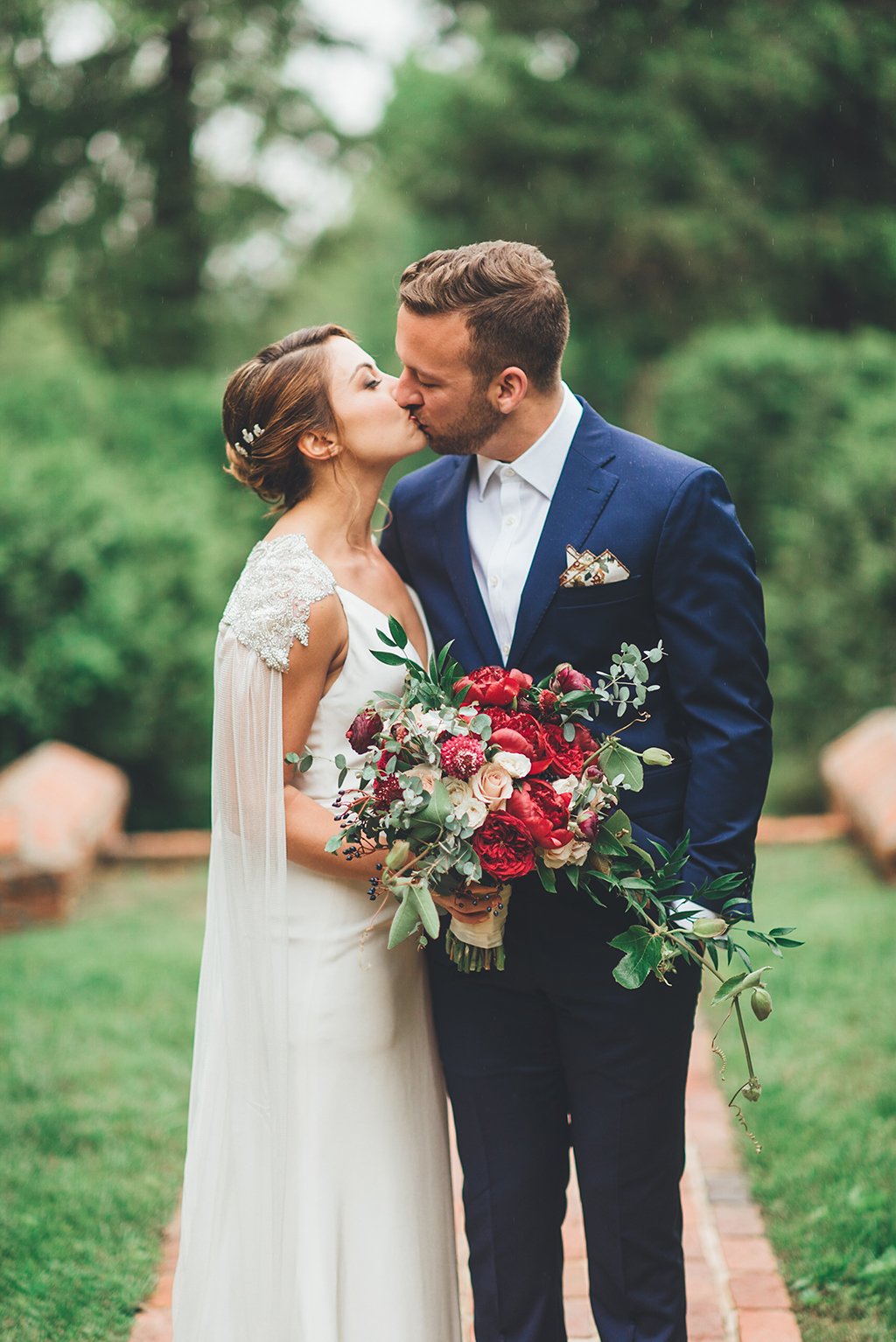 For their one year anniversary, Devin and Jasmine made special plans to hike the Billy Goat Trail together. When they woke up, it was cold and windy. Jasmine grumbled the whole way, but Devin insisted they follow through. The couple hiked up to a large rock overlooking the Potomac, pausing for a moment to take in the view.
After a few minutes, Jasmine was ready to go, but Devin seems transfixed. "I like this rock," was all he could mutter. Then, he asked Jasmine if she wanted her anniversary present—and got down on one knee. A close (and committed) friend of theirs had hiked the trail shortly behind them and was waiting in the bushes to capture the proposal on camera. Afterwards, the couple celebrated with bubbly at Old Angler's Inn.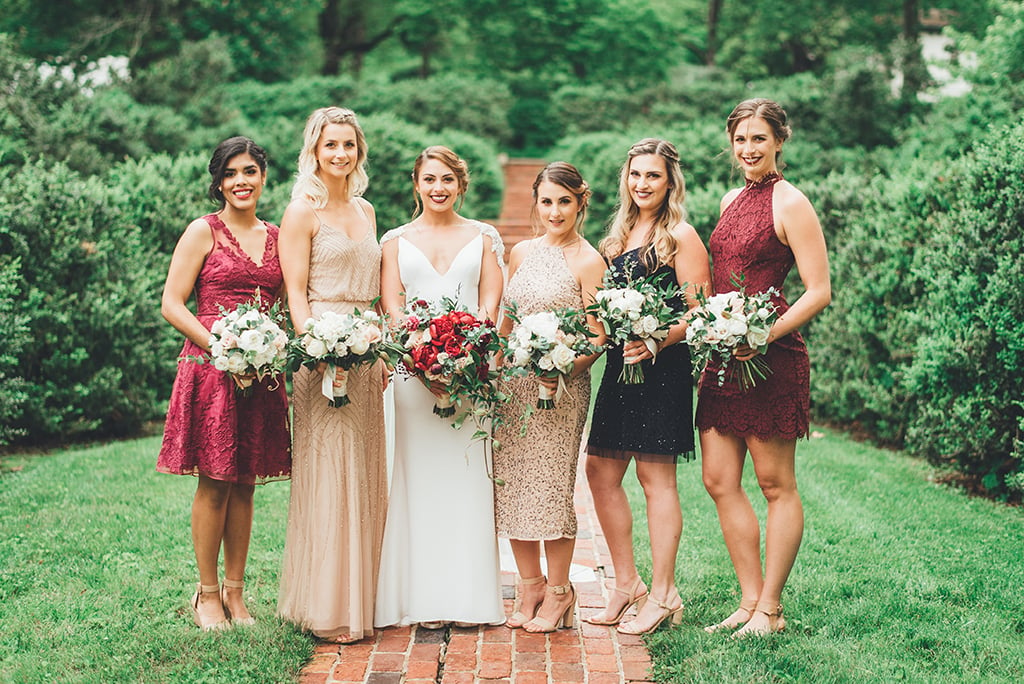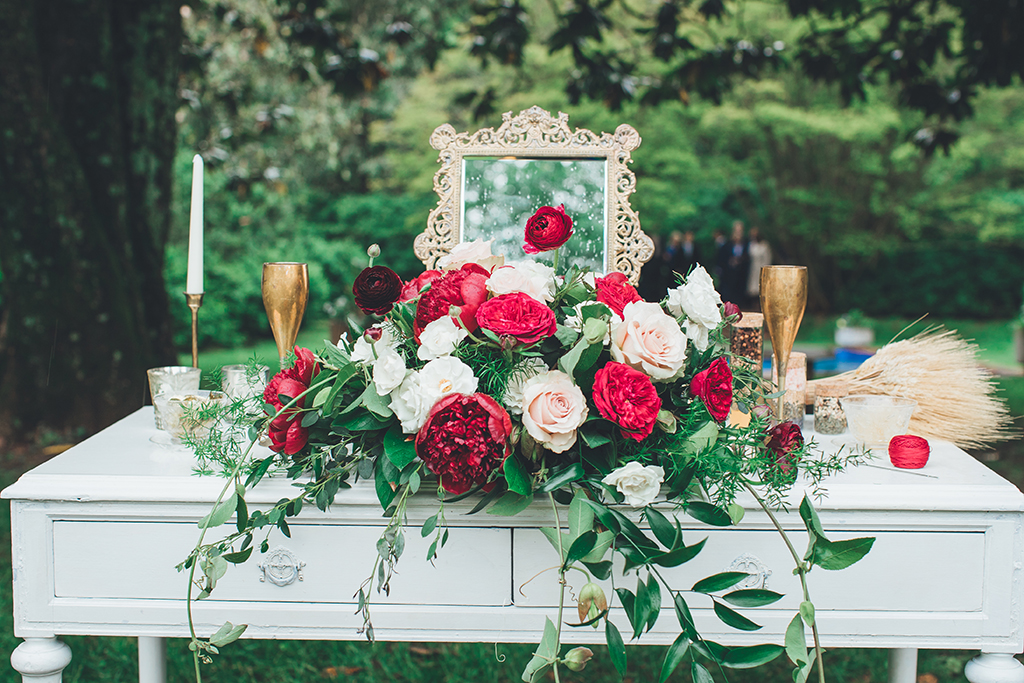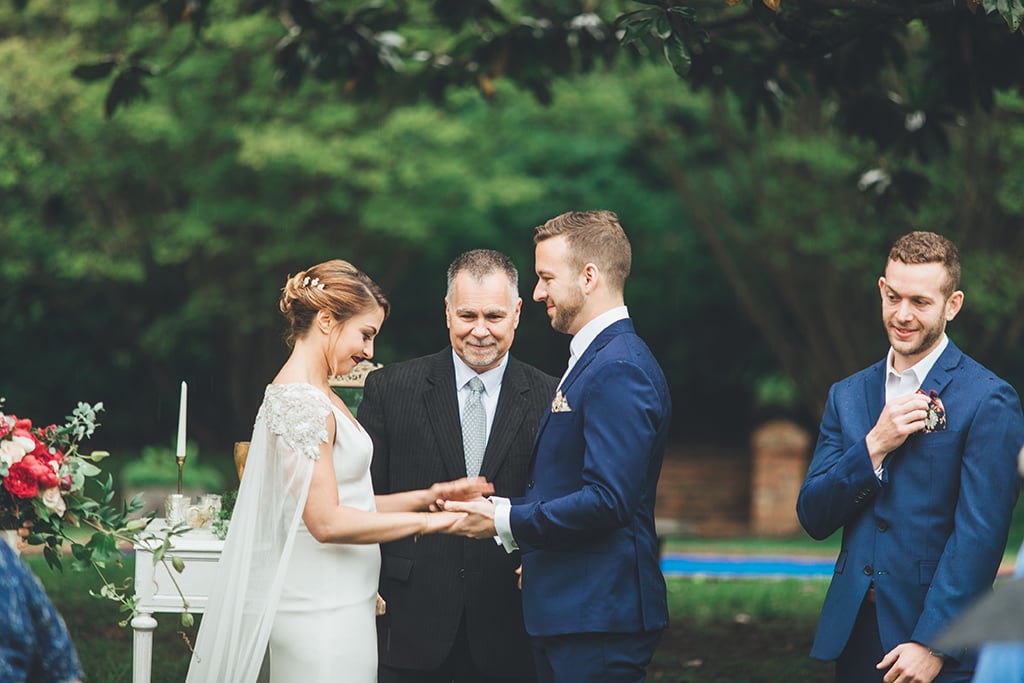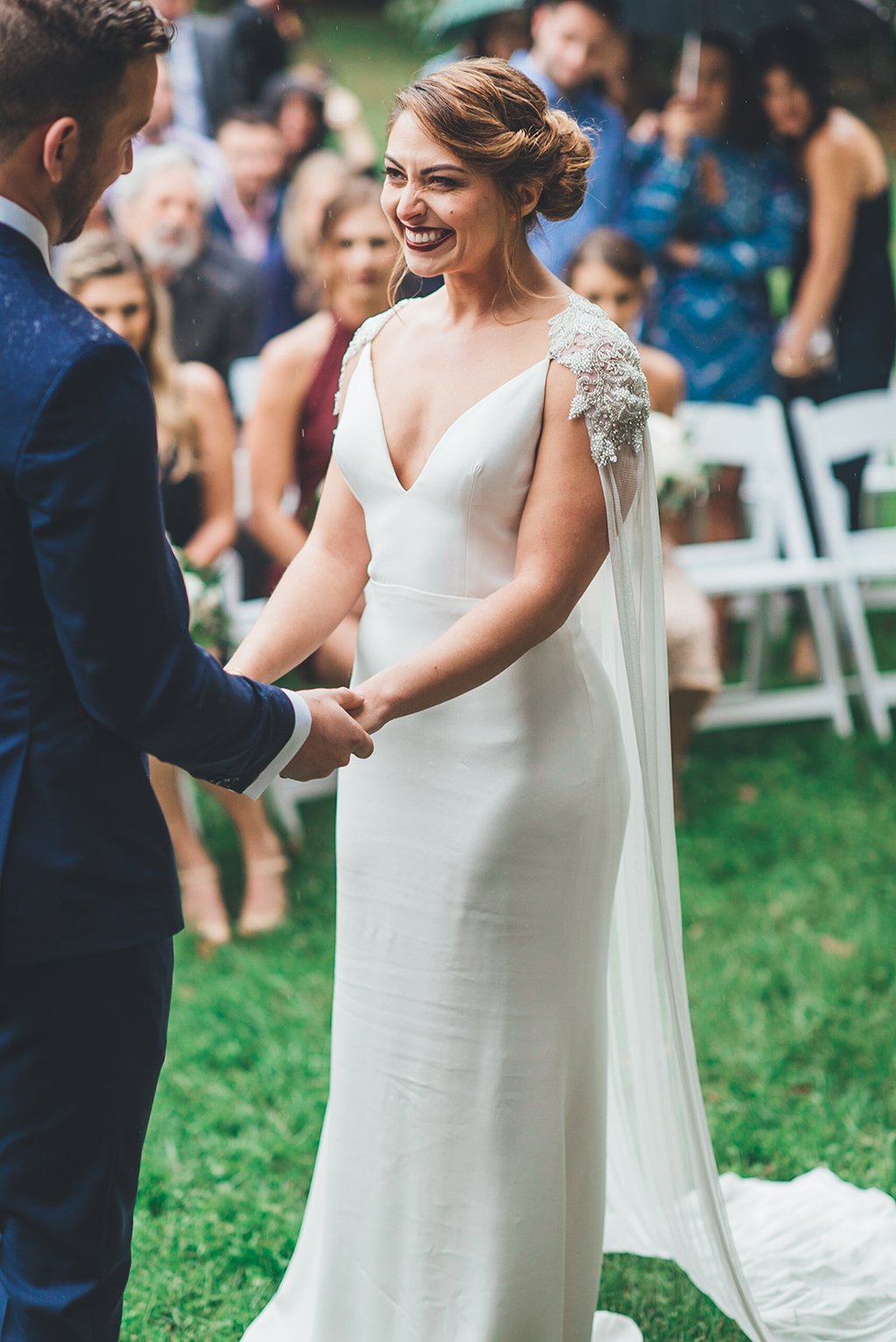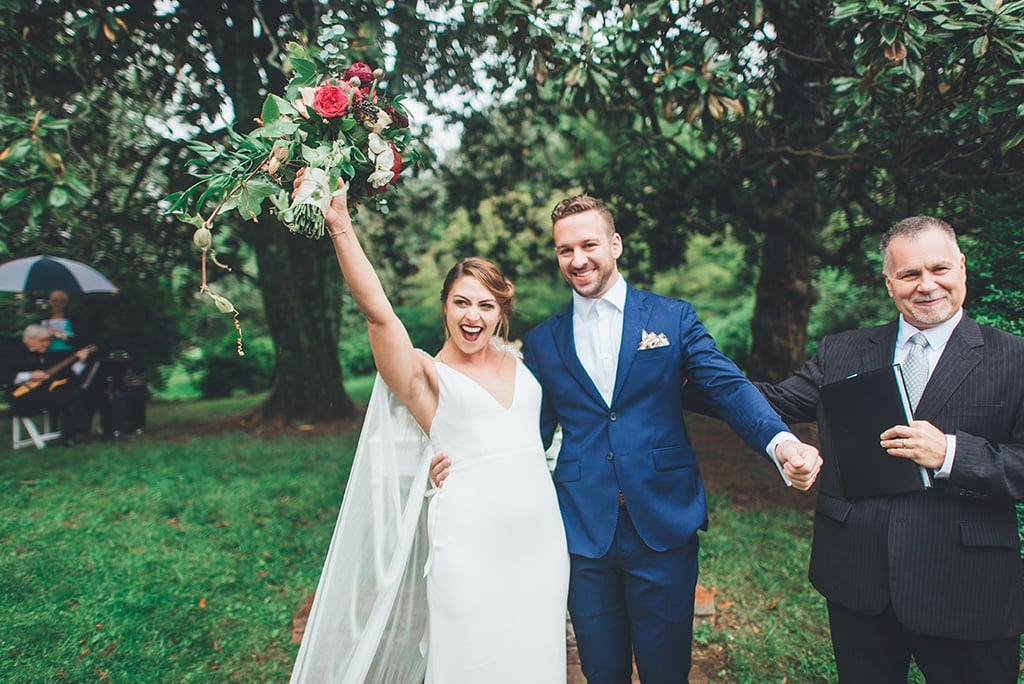 Devin and Jasmine wed in Leesburg, Virginia in the spring of 2017 on a misty, cool day at Morven Park Historic Estate. They said their vows beneath a Persian sofreh—in honor of Jasmine's background—that held symbolic items like a mirror for brightness, gold coins for prosperity, spices and herbs for health, and a book that held special meaning for the couple: Harry Potter and the Deathly Hallows, opened to the famous "always" page. The altar was arranged near a long reflecting pool set between two gorgeous magnolia trees. The couple performed various rituals, including a honey ritual where they fed one another "a pinky of honey for a sweet life," and a hand-binding ceremony to symbolize oneness.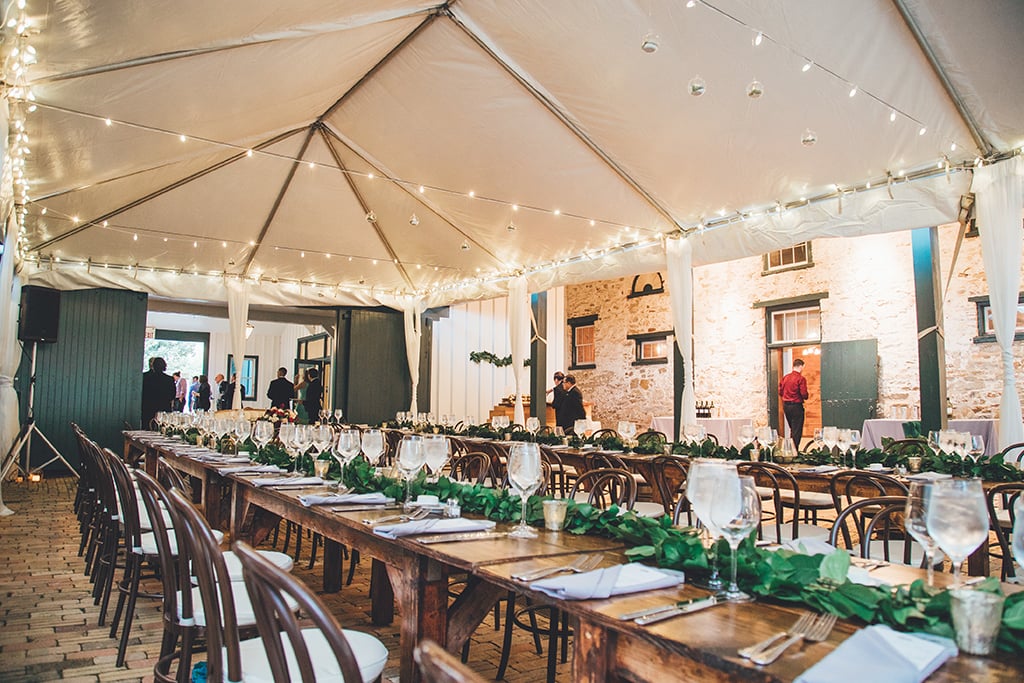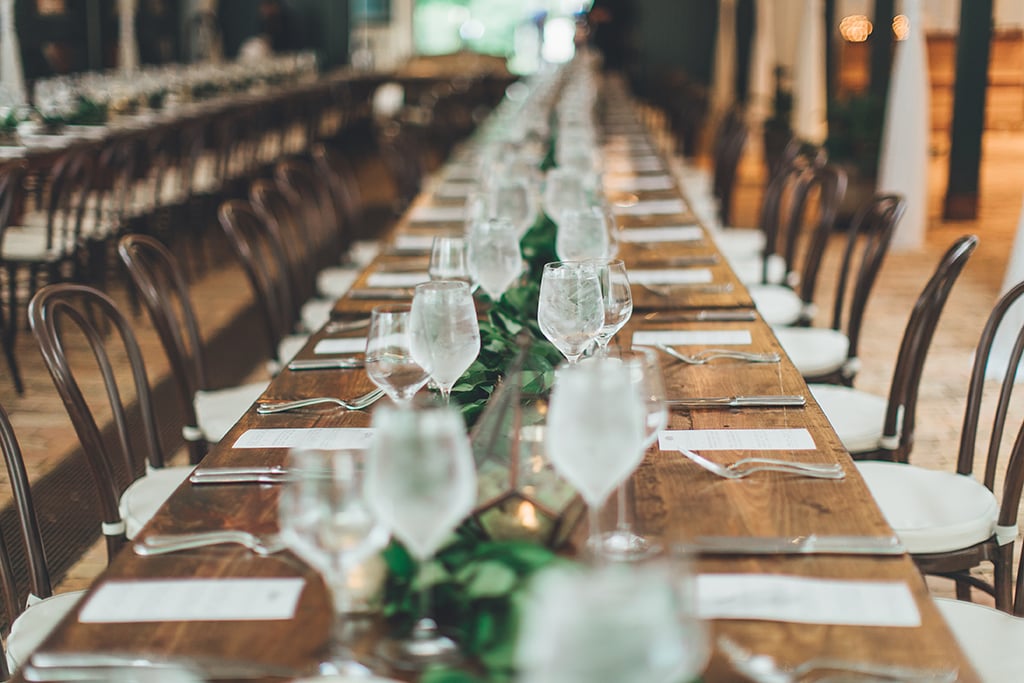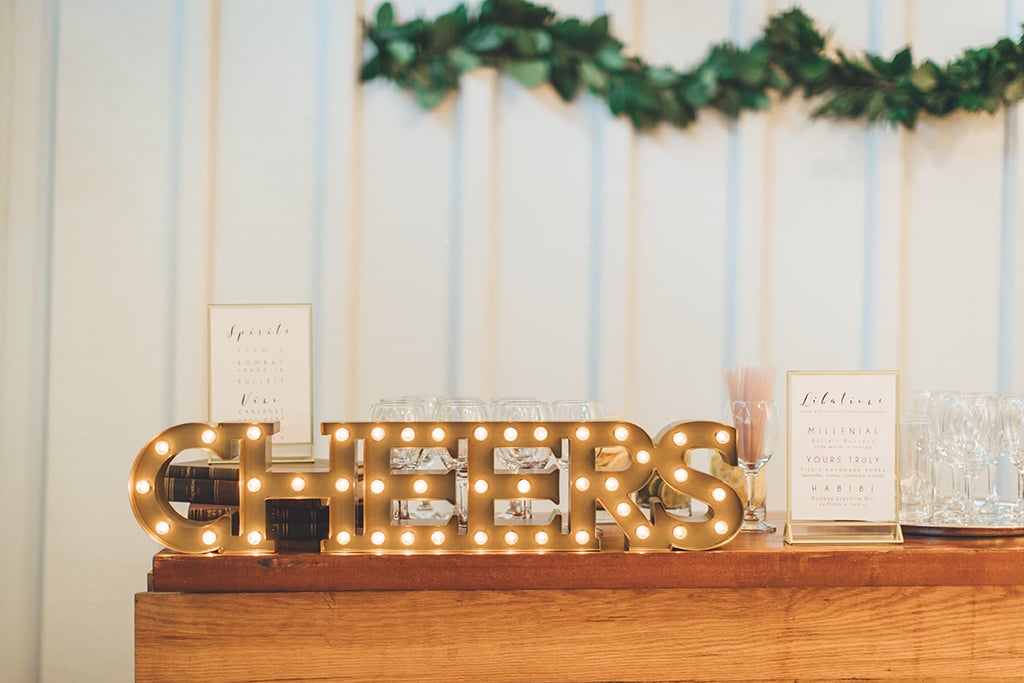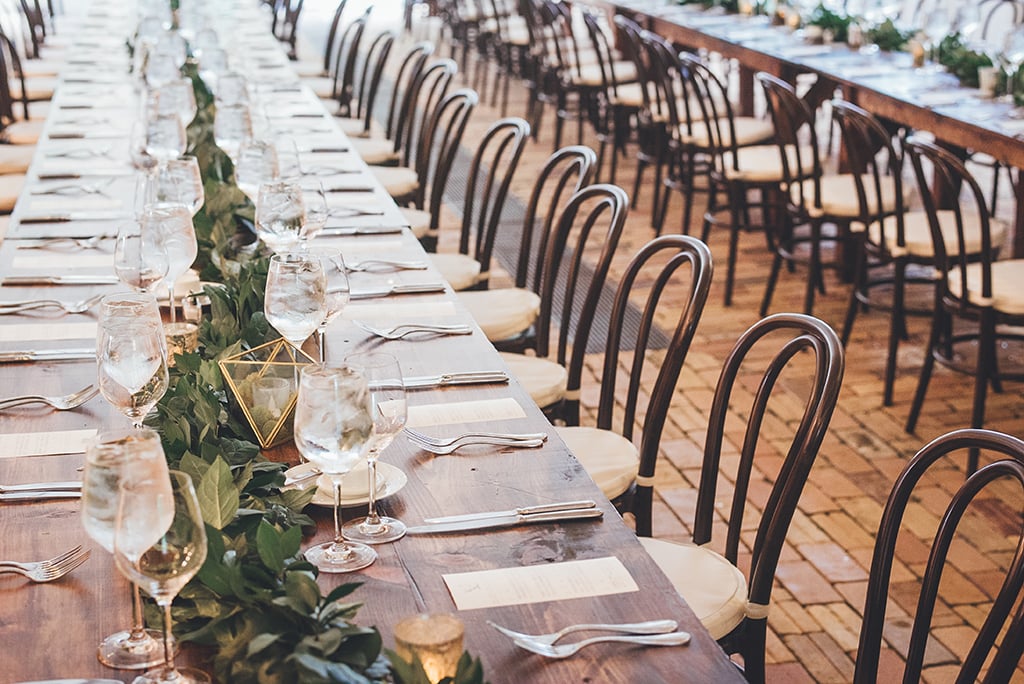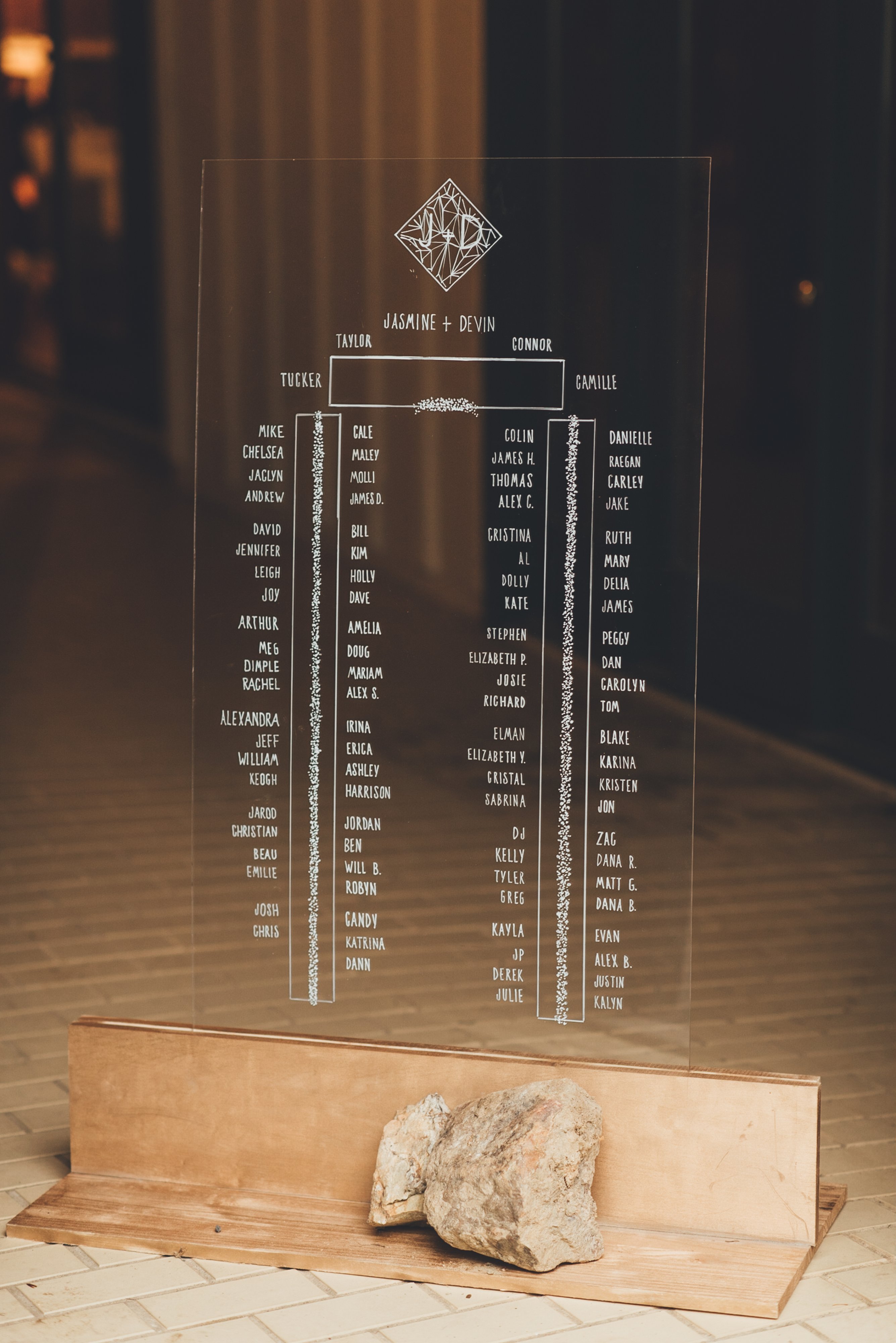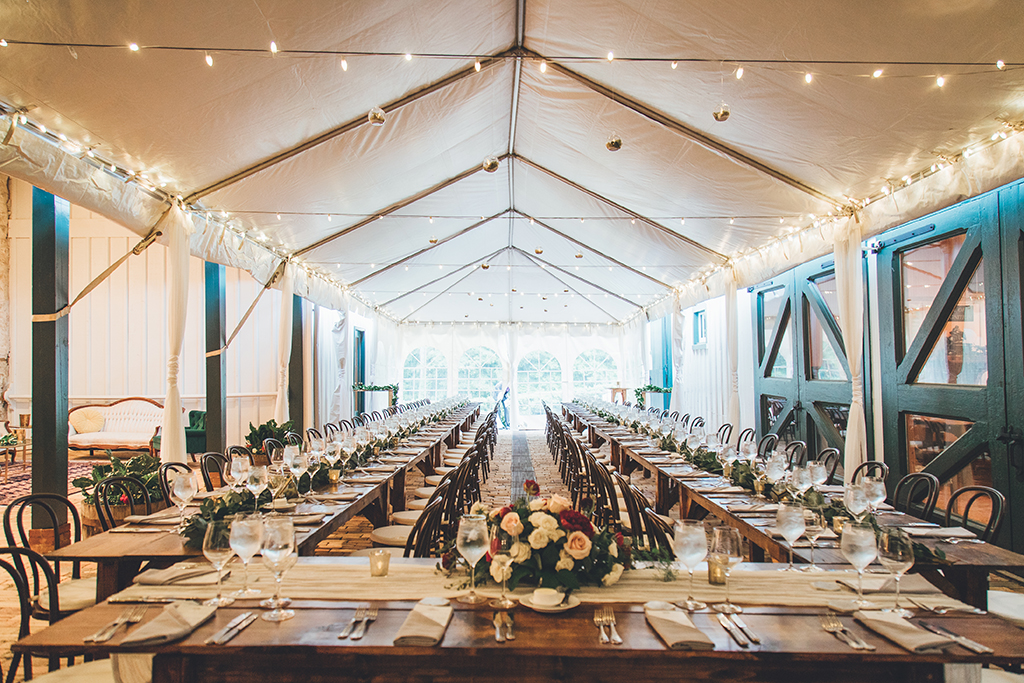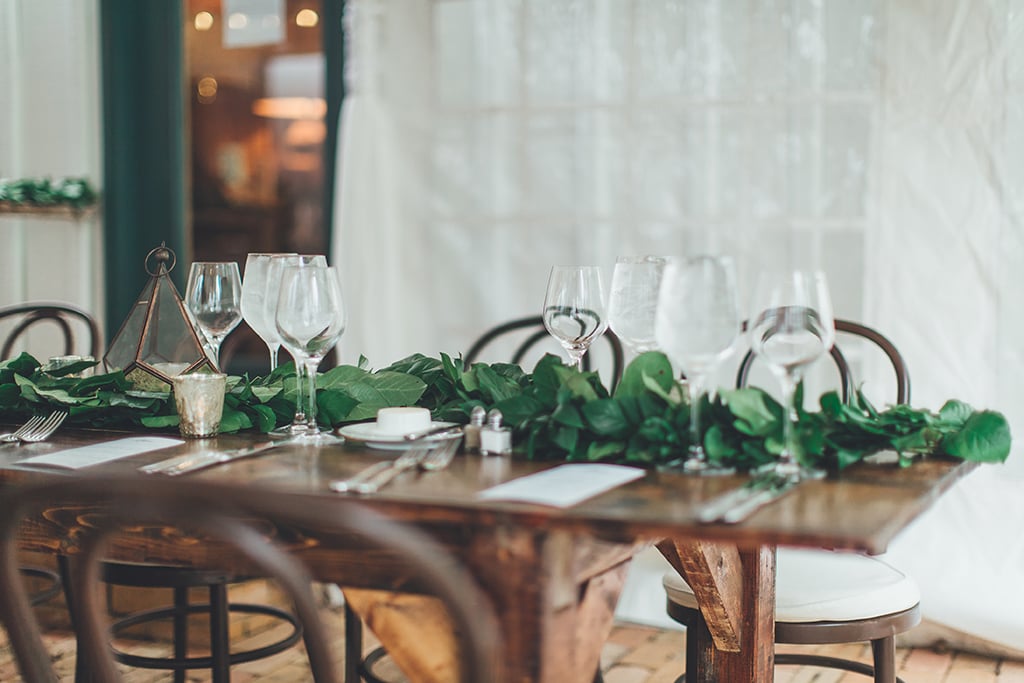 Jasmine wore a beautiful custom gown by Rebecca Schonevald of Brooklyn, complete with a glamorous embroidered cape from Etsy shop Bespoke Bridal that stole the show. She held a bouquet of moody dark blooms including peonies and ranunculus interspersed with greenery, and wore her hair in a soft romantic bun. Jasmine knew she wanted a unique dress right from the start: "I literally looked for my dress for almost a full year and a half. I must have tried on 60 dresses or more in DC, MD, VA, PA, CO, and FL. I just couldn't find what I was looking for—simple, clean, modern with a little bit of trend and edge. Devin is an architect and he appreciates the beauty in that sort of thing. I wanted him to see me, not the dress. I wanted to feel powerful, 'I-am-woman-hear-me-roar' style, because that's one of the things he loves most about me."
"Then I tried on a line of Rebecca Schoneveld's combination dresses—slip underneath with something over top. And I fell in love with a slip. That's right, after a year and a half, I decided I wanted a slip for a dress. We called Rebecca and asked if she could make it into a thicker fabric for me. I knew I wanted an add on to make it feel more bridal. I looked for capes for ages but everything I found was heavy and wintery. I loved the idea of something that peeked out on to the shoulders and could be removed for later in the evening. I ended up finding the cape on Etsy early on but it was more elaborate than I wanted so I didn't really think it was an option. But I kept coming back to it so I finally just emailed the designer. She worked with me to simplify the cape and lengthen it so it dragged a bit like a train would. When it came in the mail I nearly cried, it was so delicate and well done, and completely handmade! I remember walking down the aisle and feeling everyone's genuine surprise and elation with my choice—it was so me."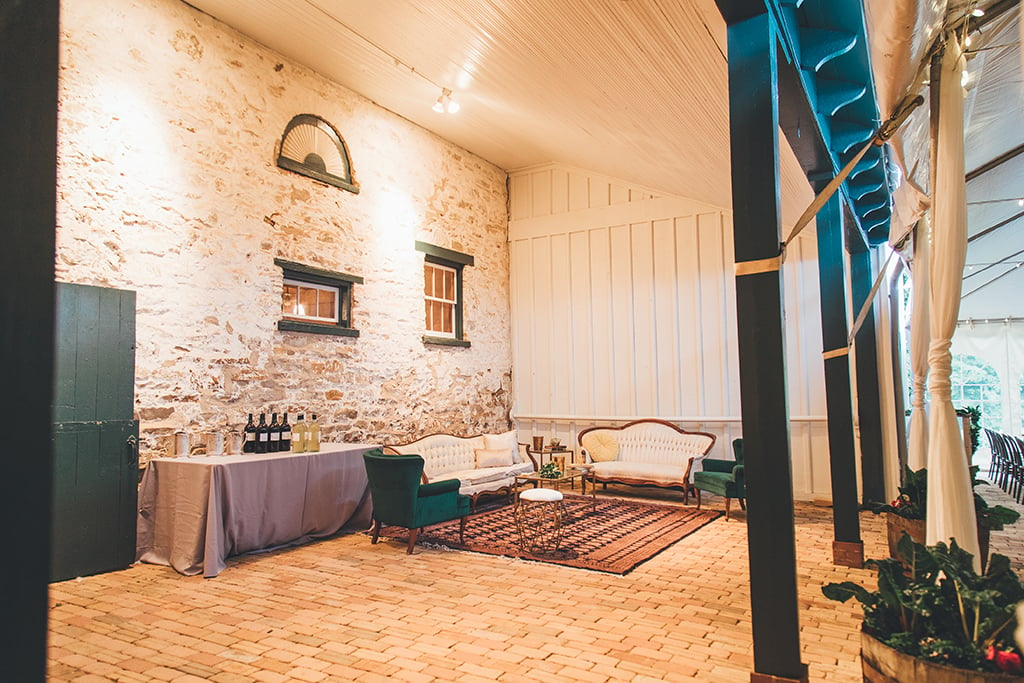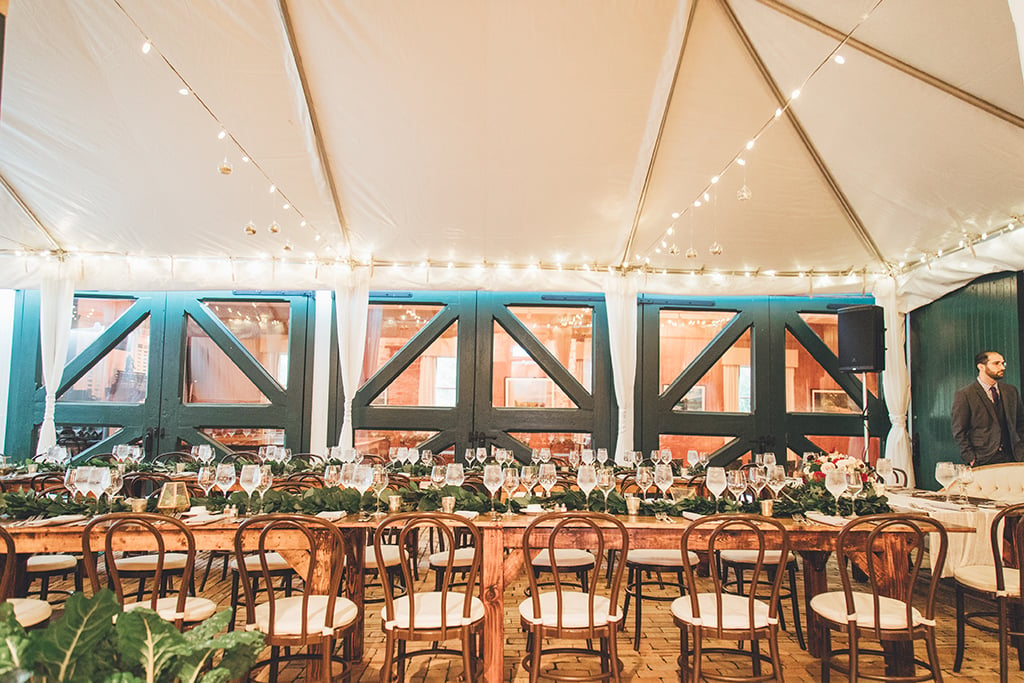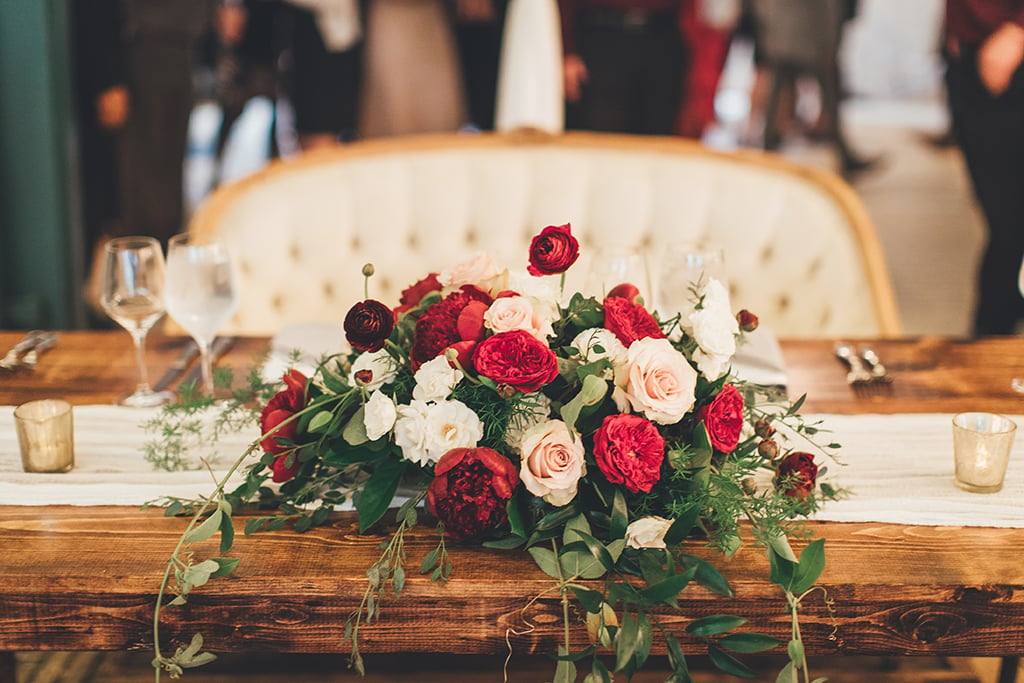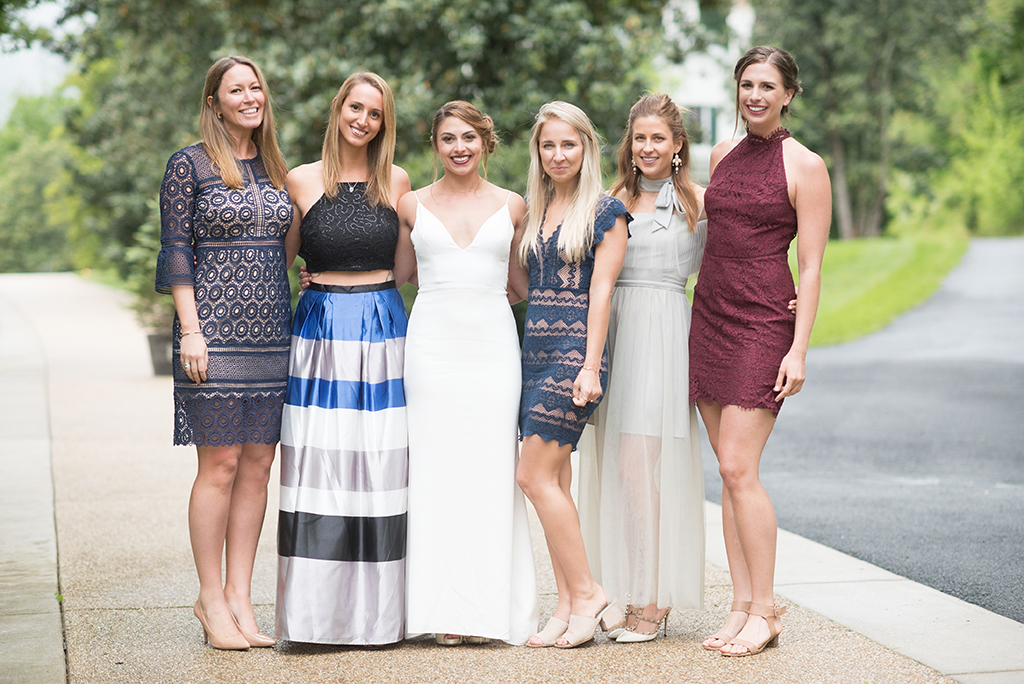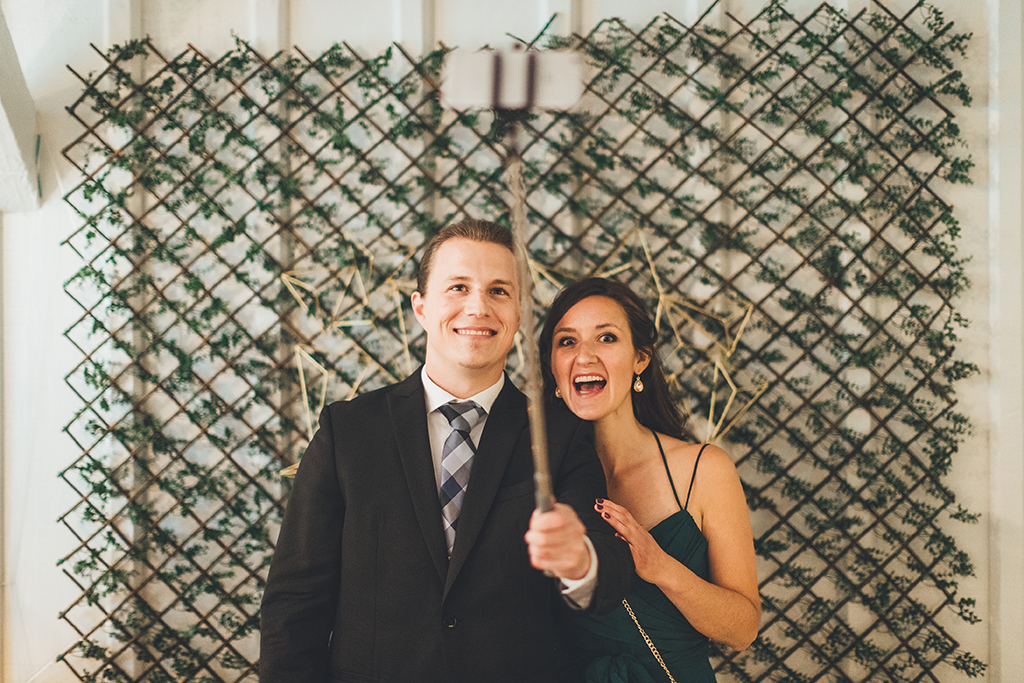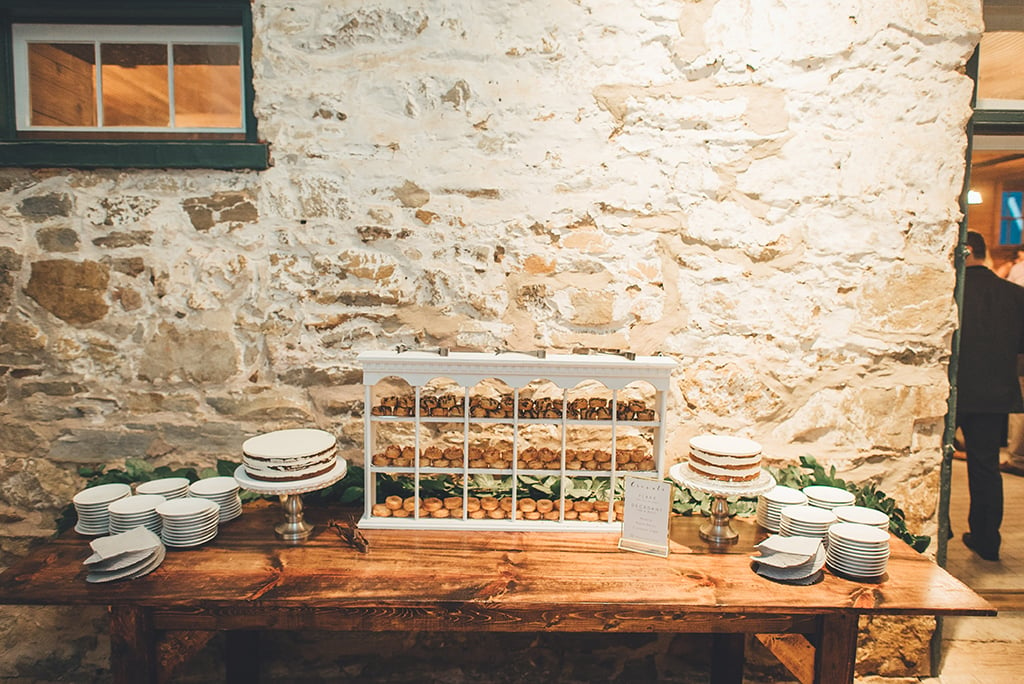 Their reception took the party indoors, where Jasmine had been fixed on the idea of setting up long, king-style tables, so that the reception felt like one giant family dinner. The tables featured a set of ruscus, salal, and lush garlands with gold geometric pieces and mercury glass votives as the runner. Instead of a pre-dinner cocktail hour, the couple went with a post-dinner cocktail hour, featuring custom cocktails with home-infused saffron and rose water simple syrup. The couple ditched formalities like a bouquet toss and DJ banter and split their time between a lounge area where friends and family could relax, and an open dance floor, where Devin could, once again, impress Jasmine with his skills.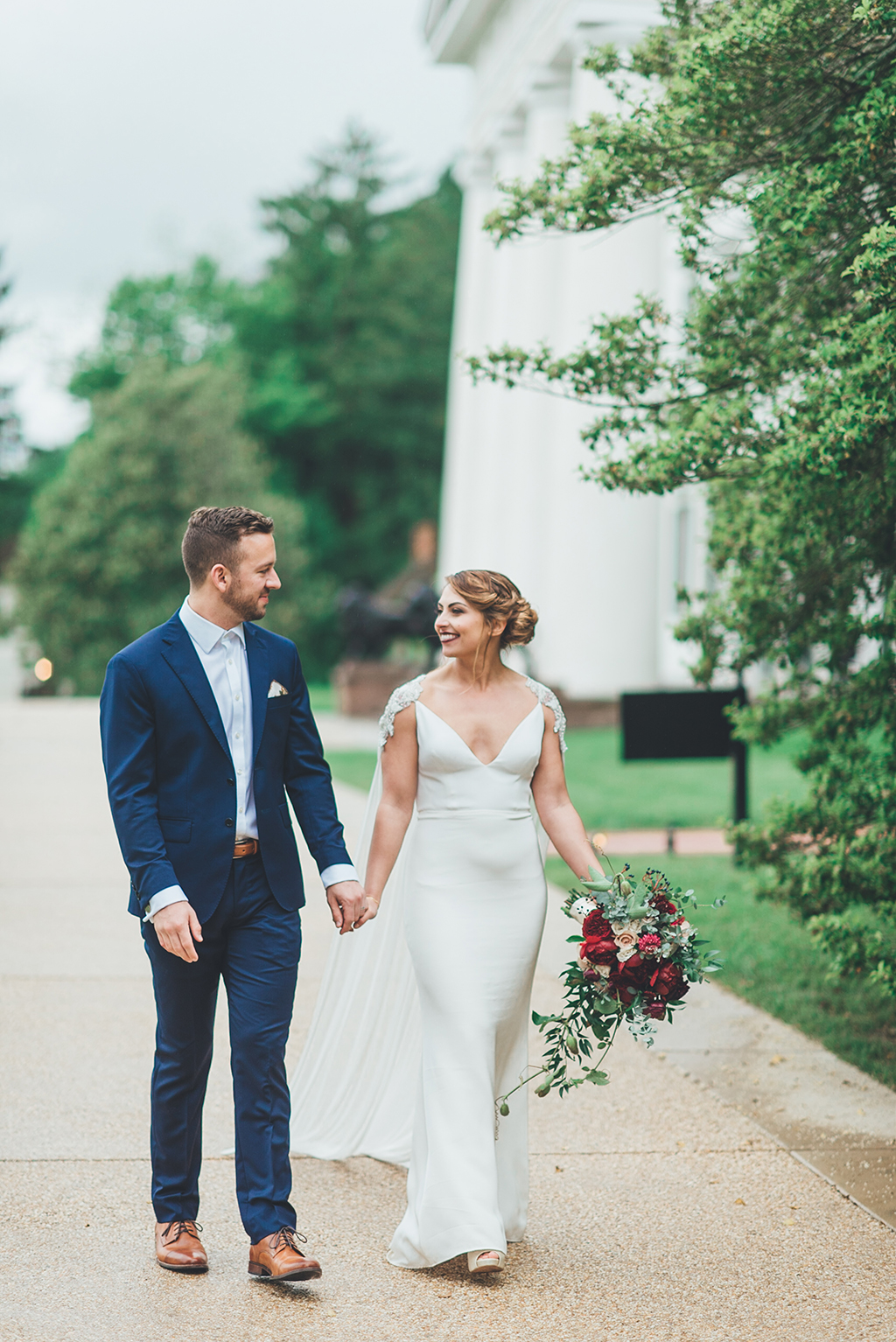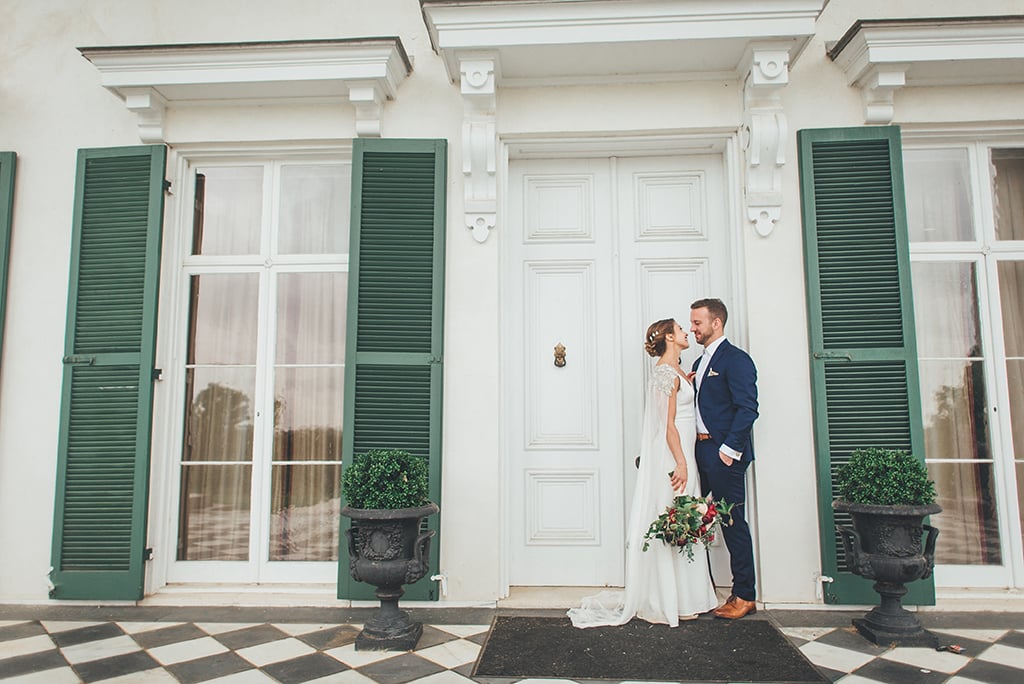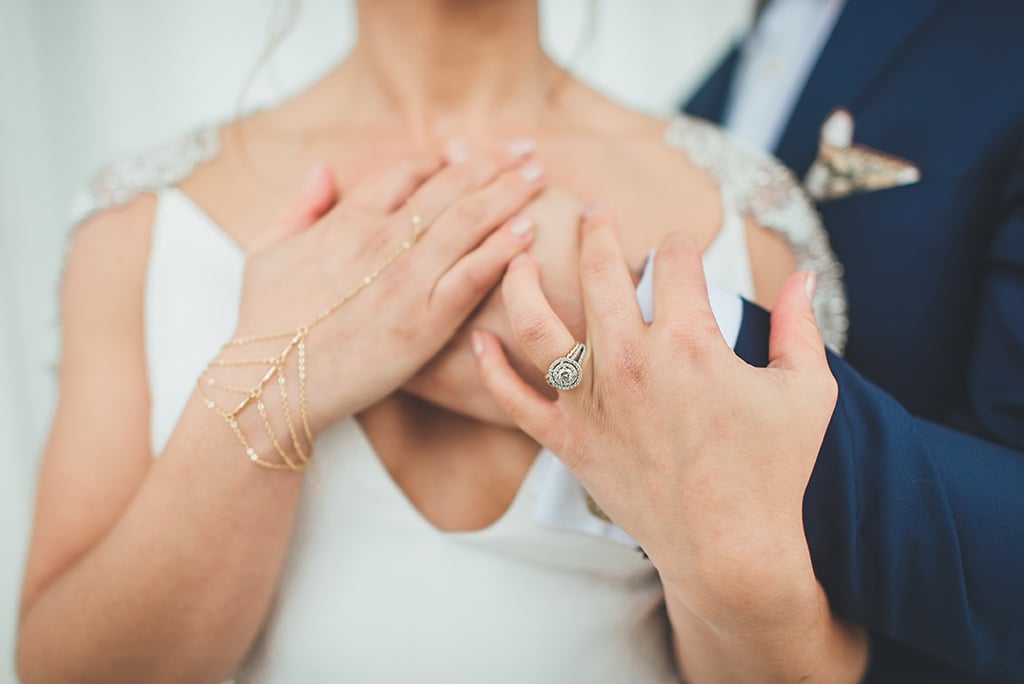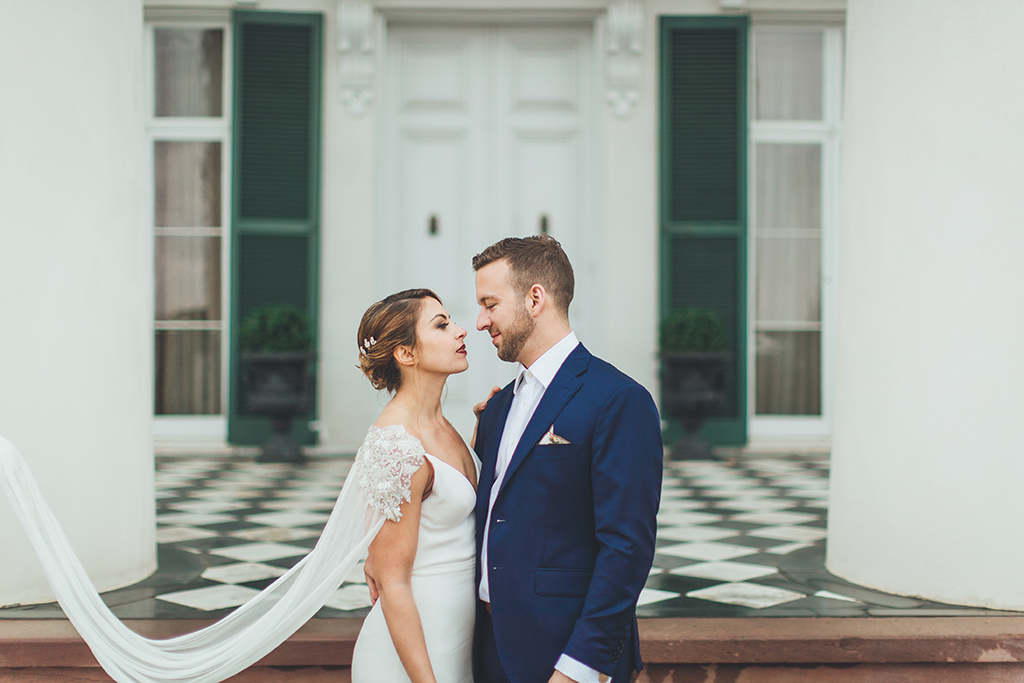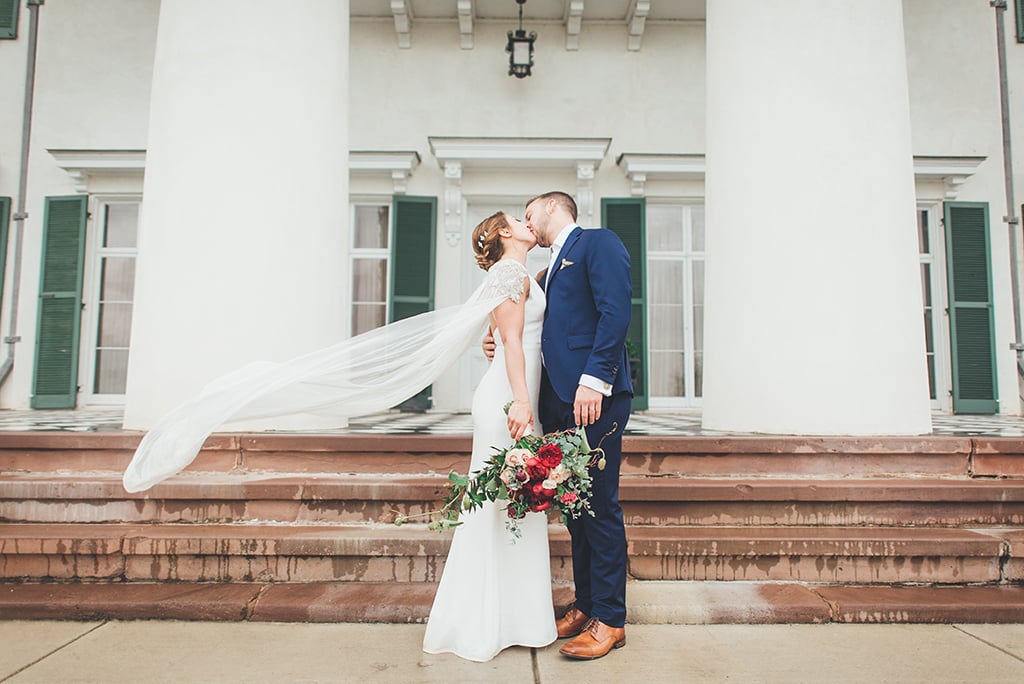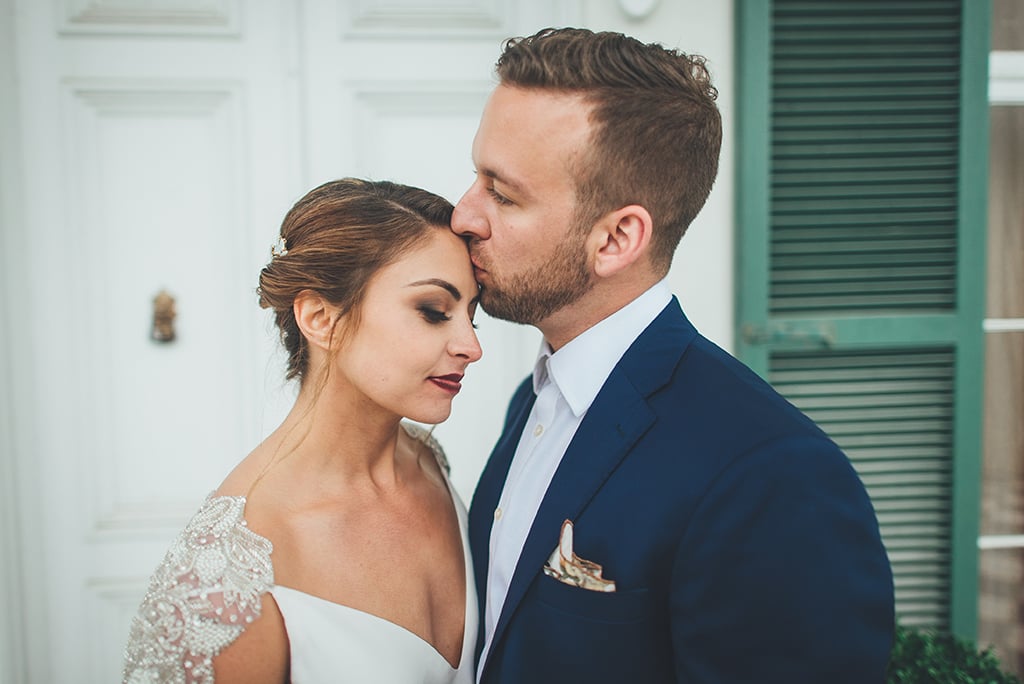 After the wedding, Jasmine and Devin flew to Spain and Morocco for their honeymoon, before returning to their home in Capitol Hill.
THE DETAILS