Janell Scott and Alex Skeete frequented the same U Street lounge for a while before literally running into one another on a Friday night. Alex, a sales manager from Brooklyn, was there with a friend "doing my own little two-step by myself," he says, when Janell "accidentally" bumped into him. They exchanged glances and began dancing with each other—the chemistry was immediate. Before the end of the night, Janell, a social worker from Illinois, declared the two would get married. Alex says he laughed the statement off, but thought Janell was stunning and loved her confidence. On their first official date, to see an indie flick about the Nollywood film industry in Nigeria, sparks continued to fly. "The rest," they say, "is history."
For their wedding, they kicked things off with a ceremony and cocktail hour at Big Bear Cafe, followed by a newlywed-led processional up R Street and around the corner to the former Old Engine 12, where the party continued. Activist and actor Jesse Williams, whom the groom befriended in college, served as the best man. "It was a surreal moment turning around and seeing all of our loved ones laughing, singing, and becoming one family," says Alex. At the reception, the menu blended Caribbean dishes with Southern soul food (jerk chicken, coconut-cream kale, lobster mac and cheese), and the couple kept the fun going with a DJ and a caricaturist.
Like B&G on Facebook | Follow B&G on Instagram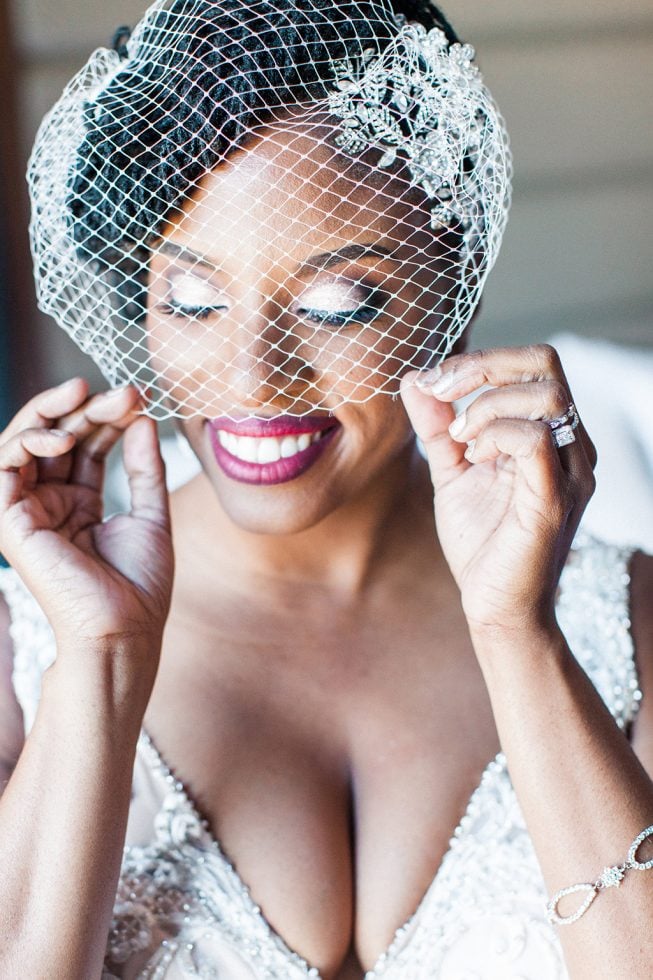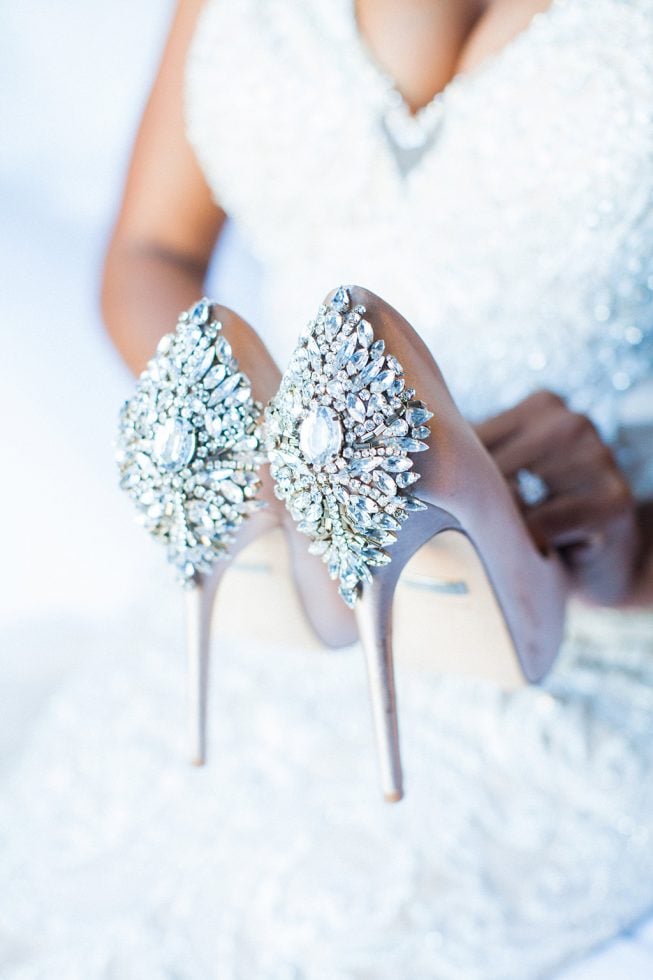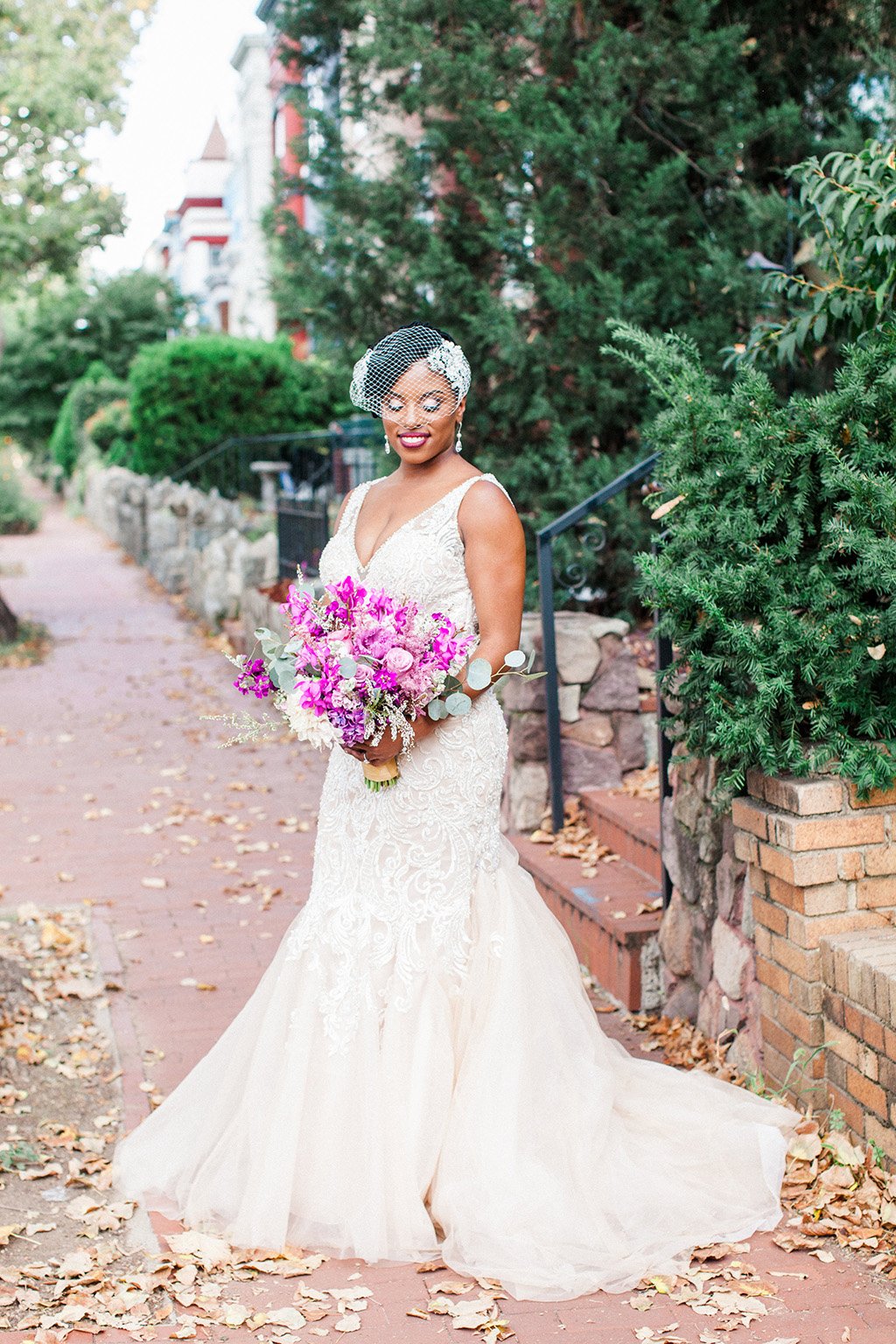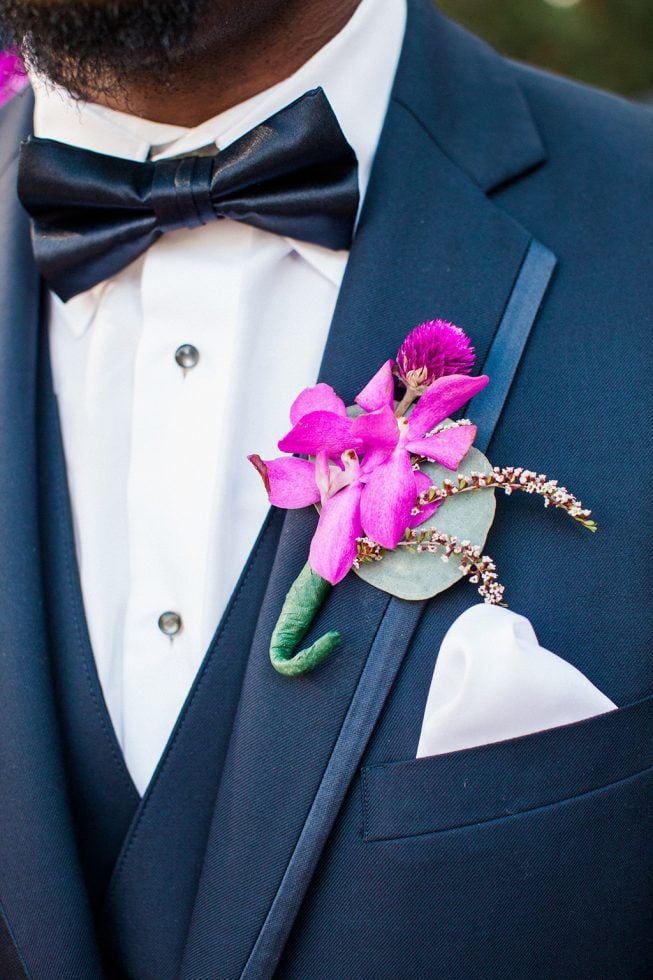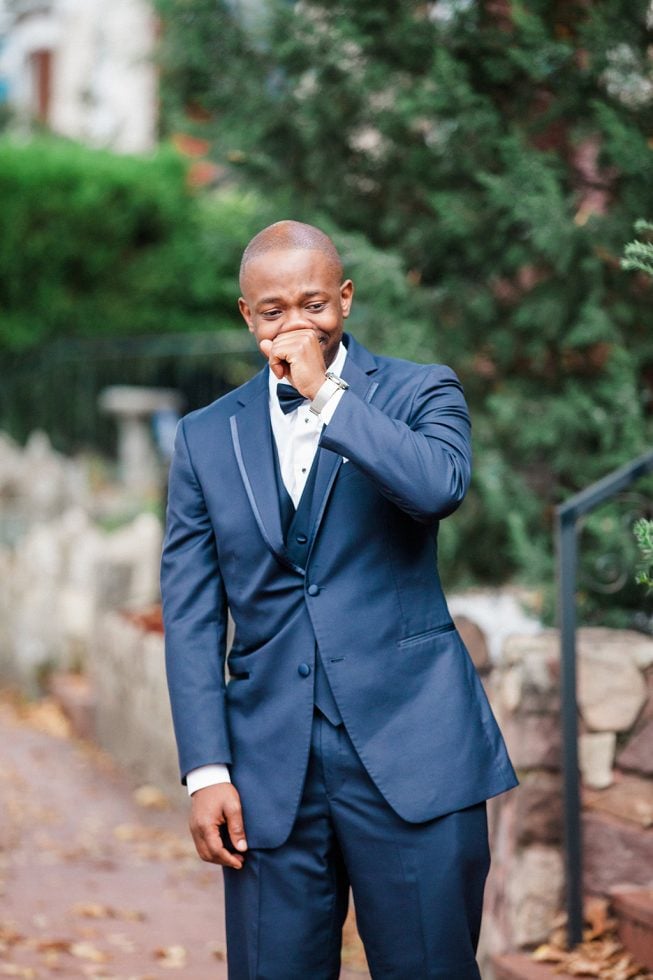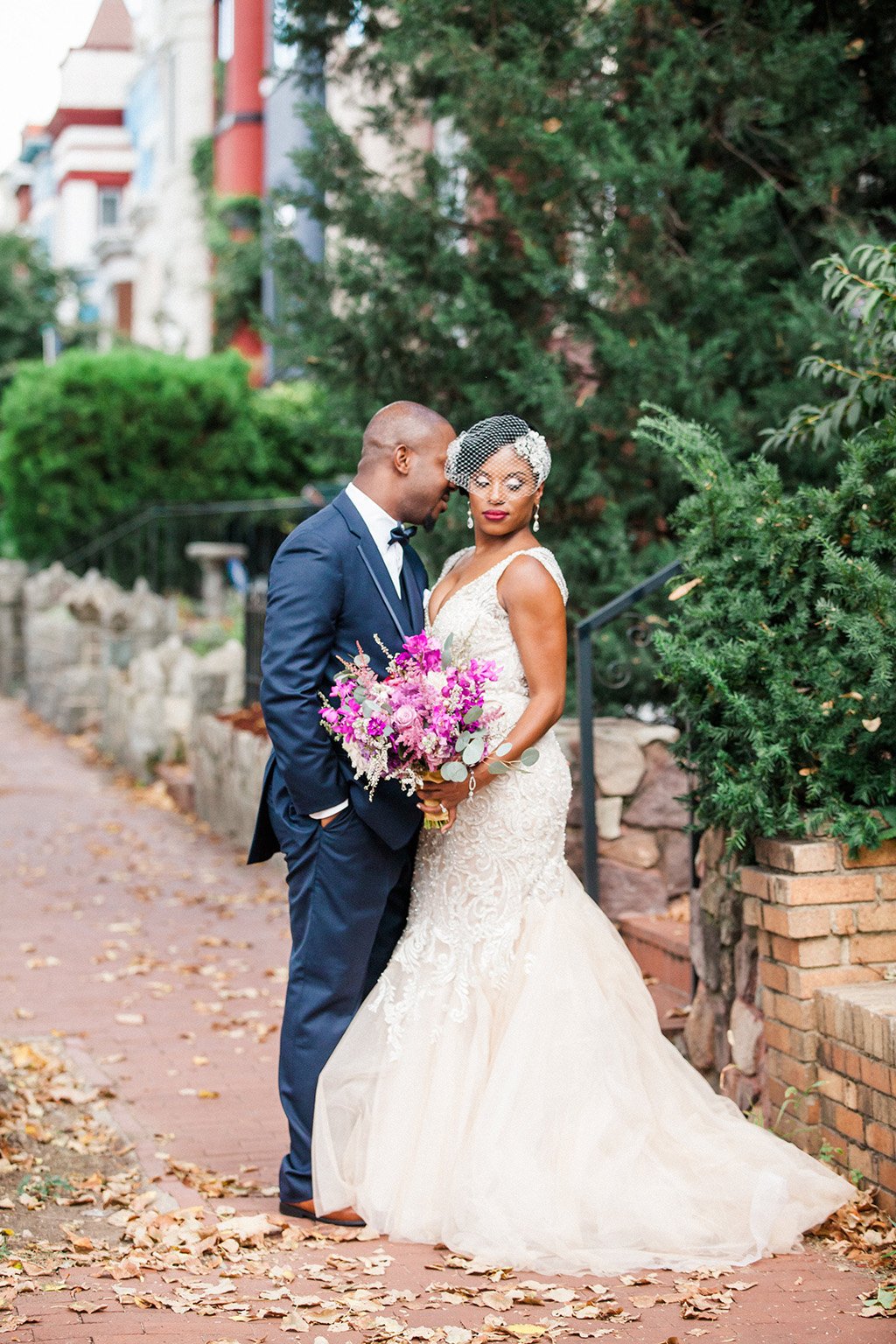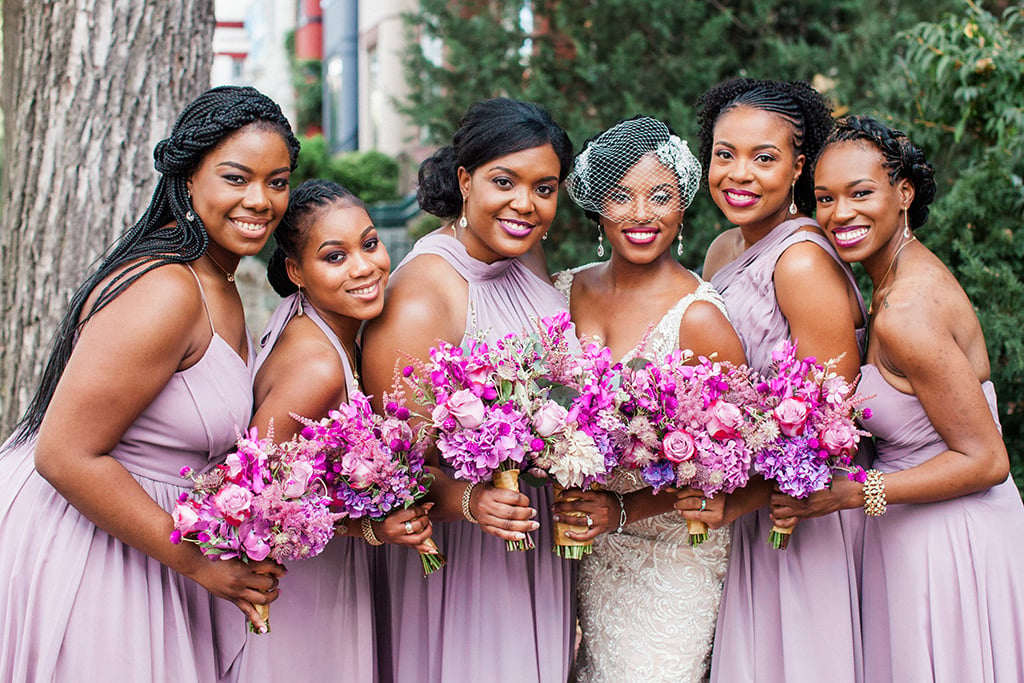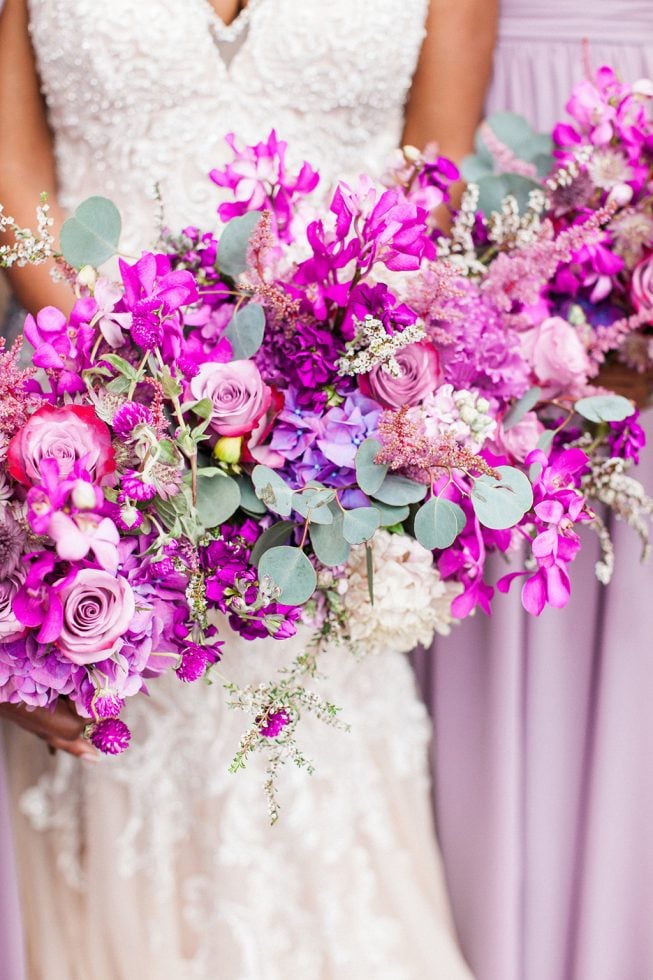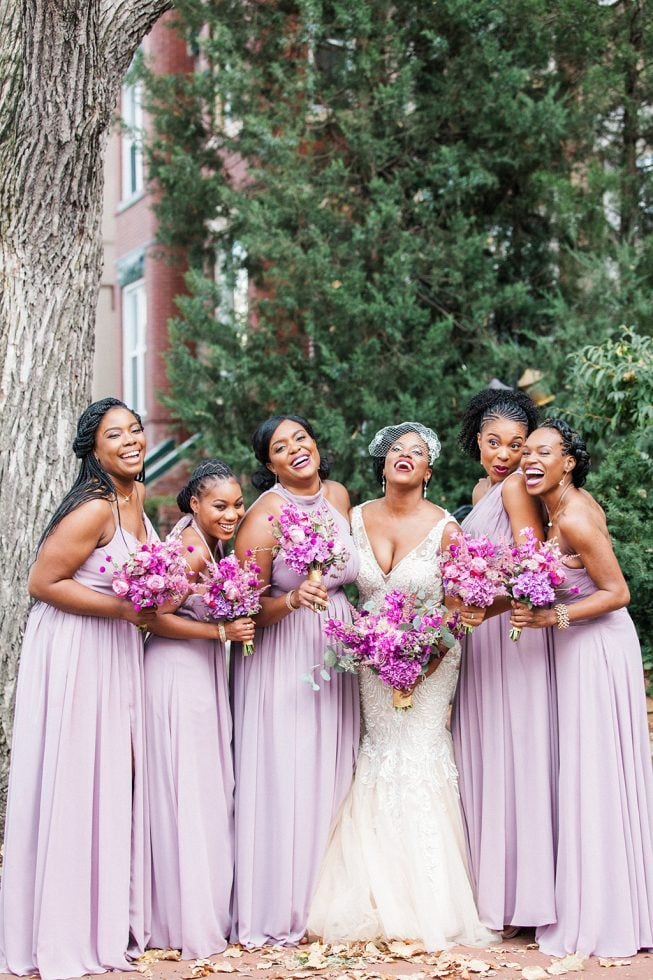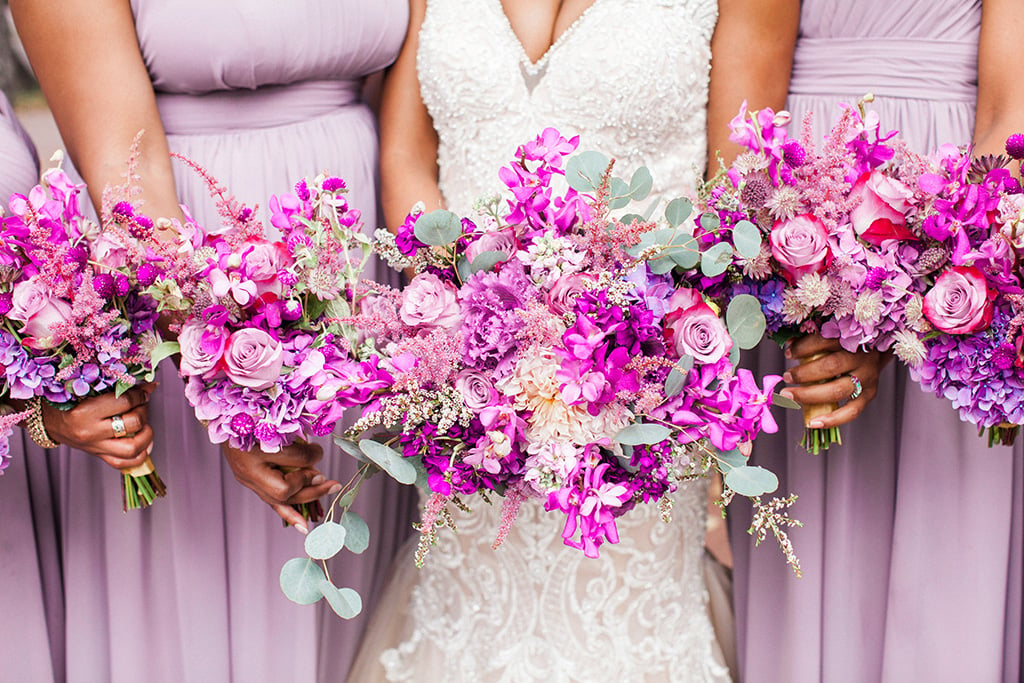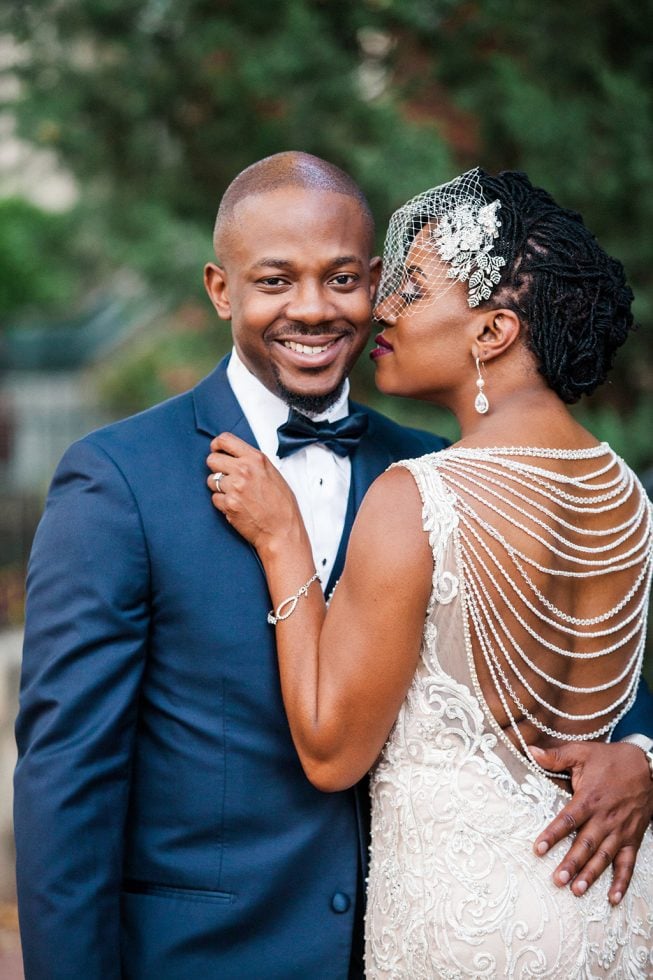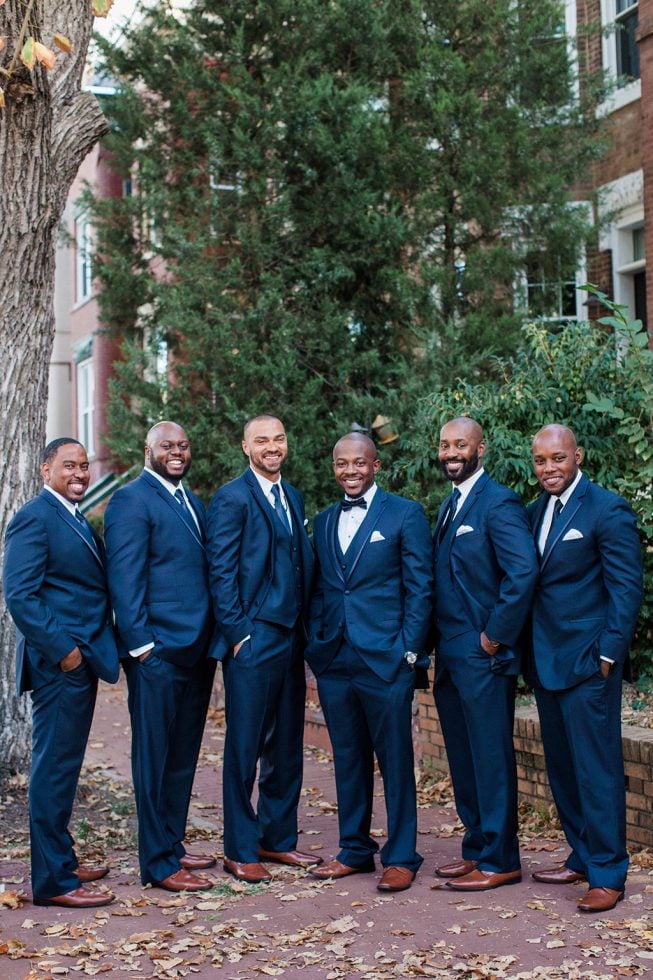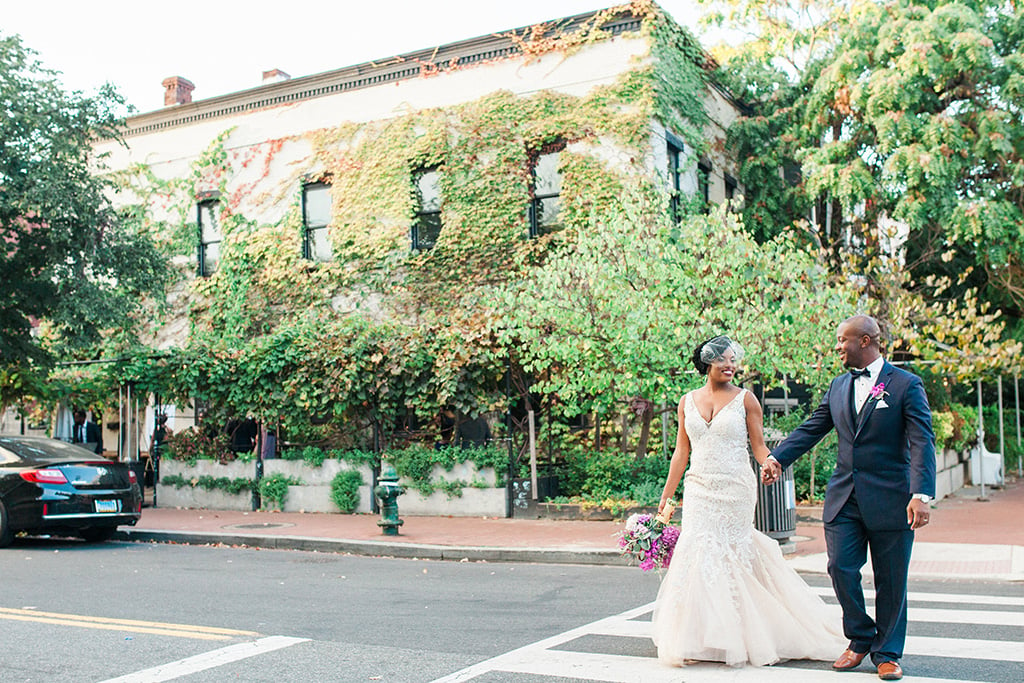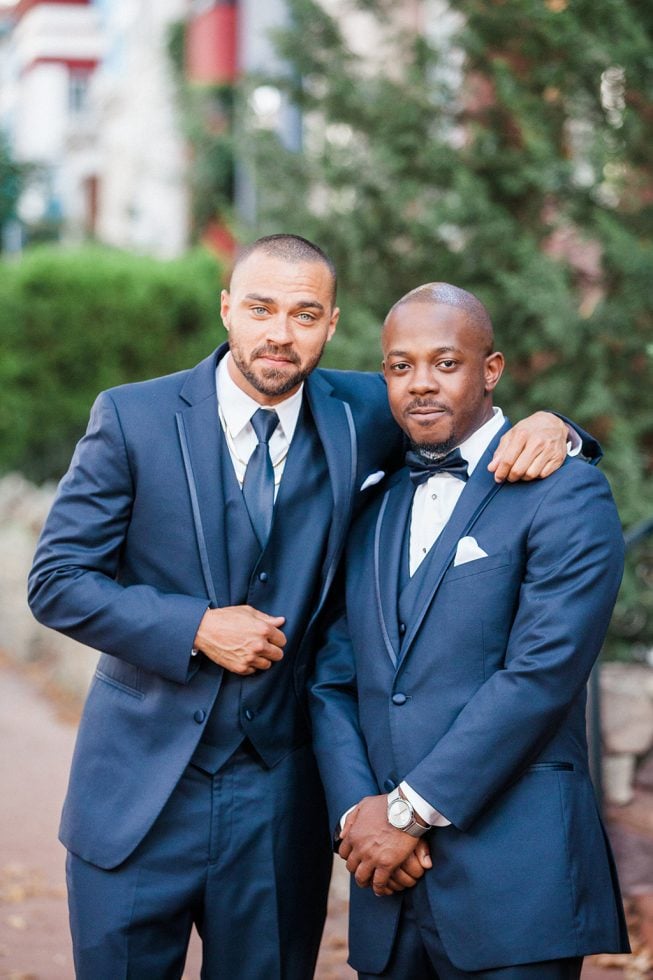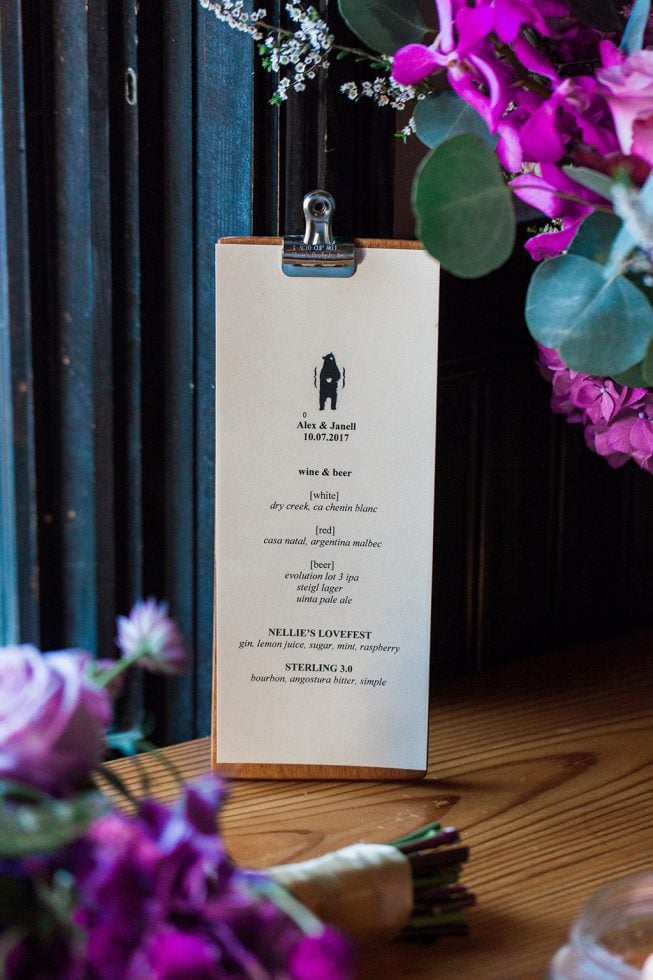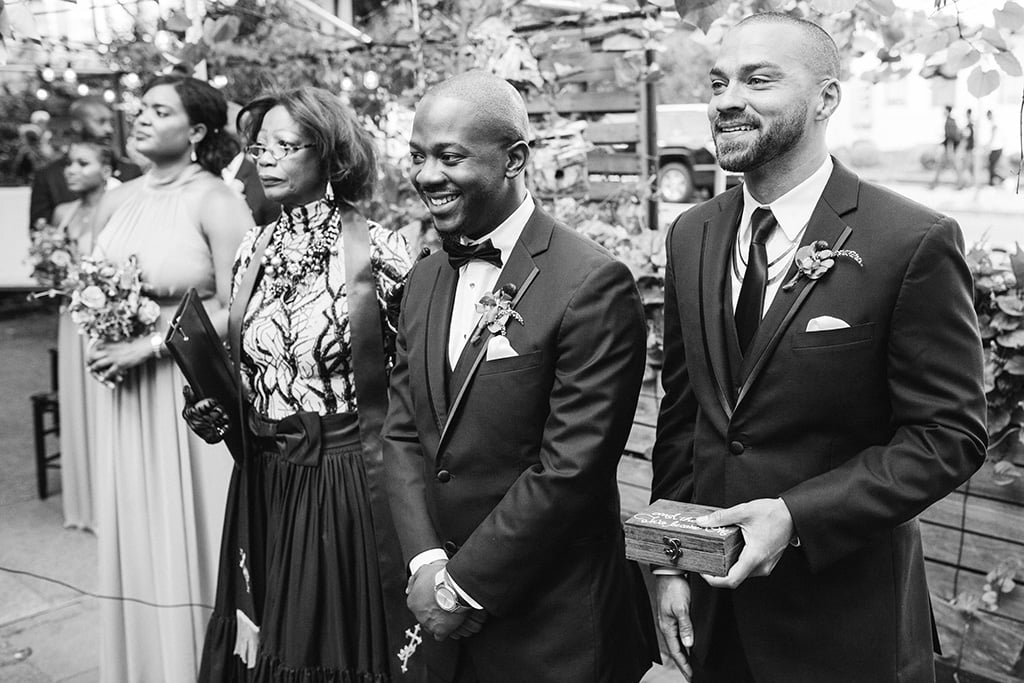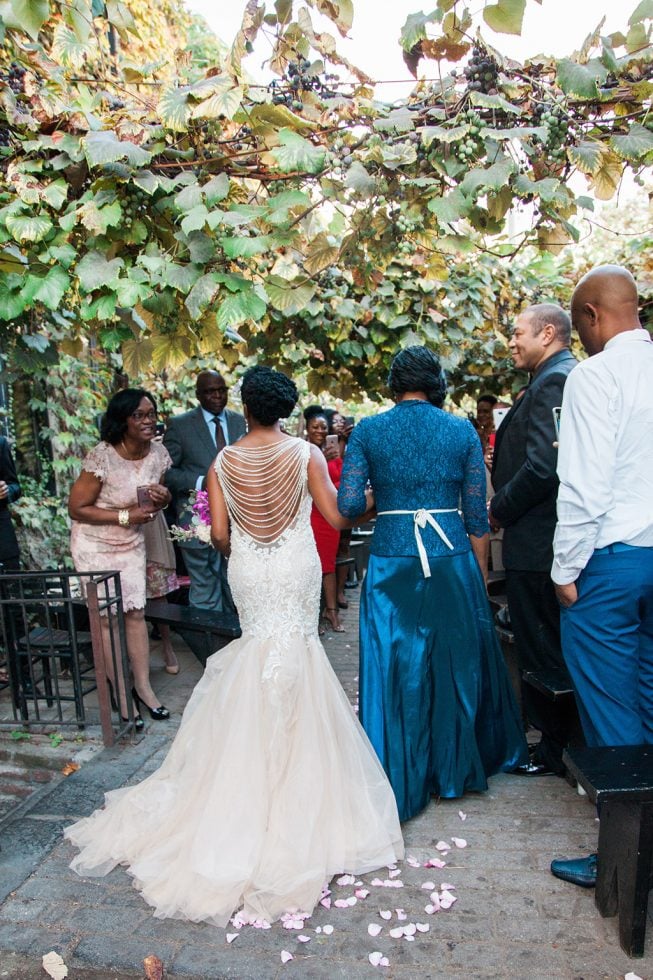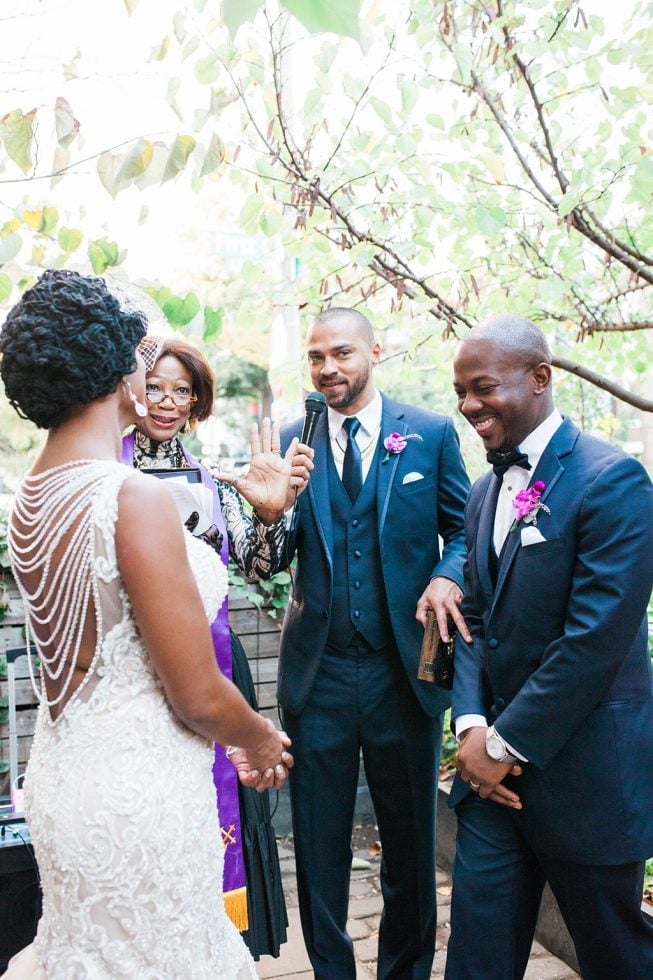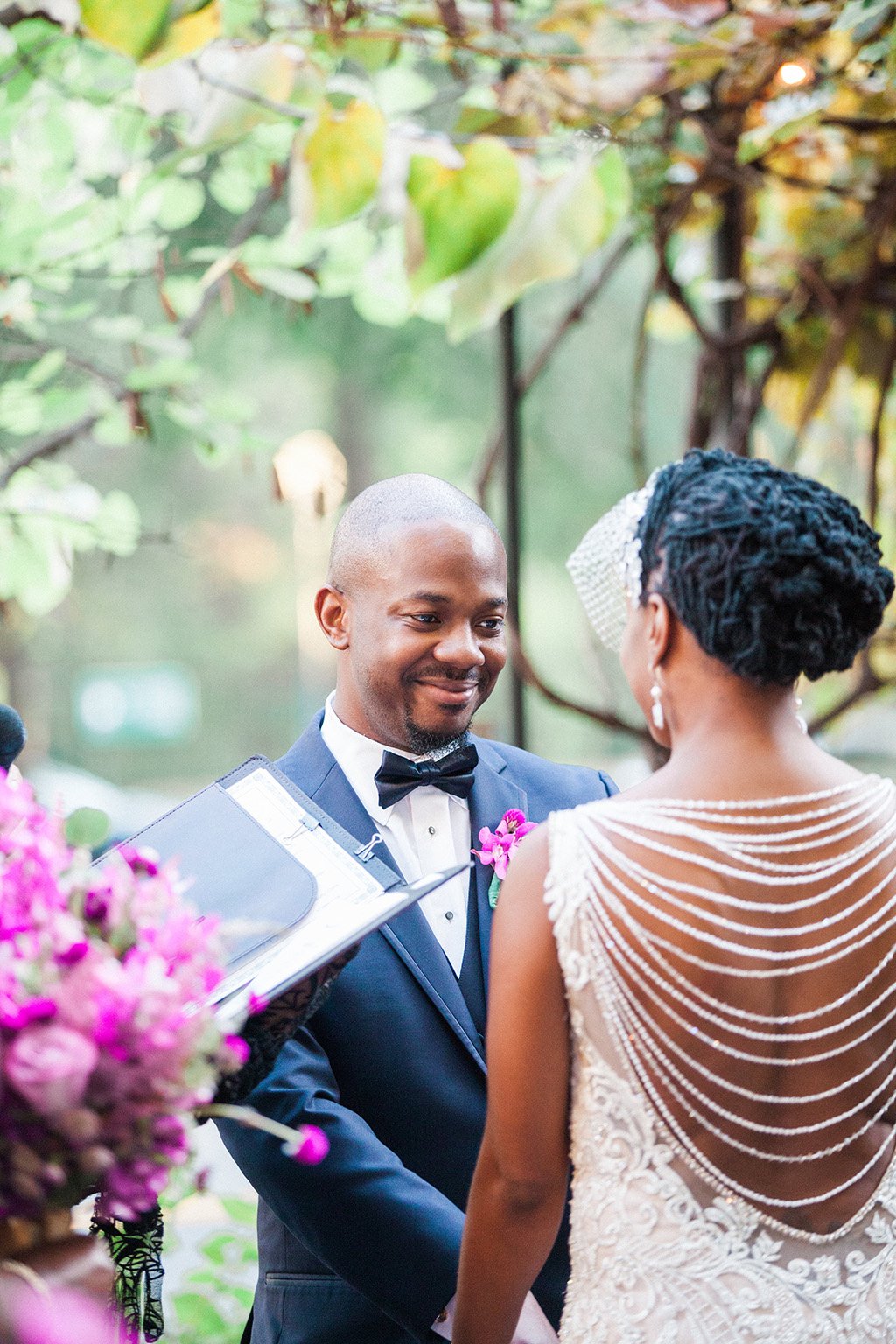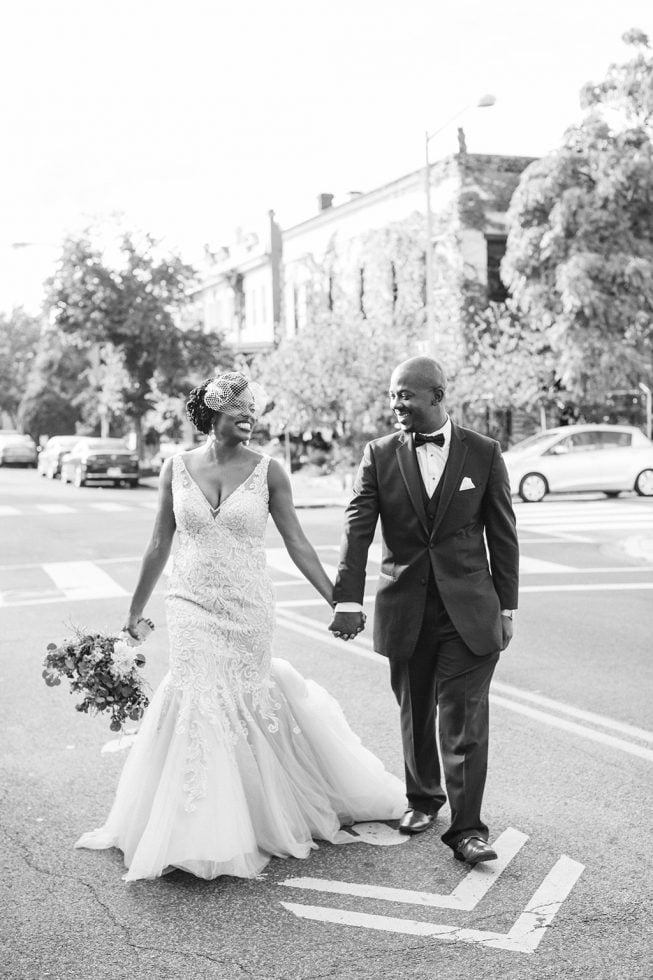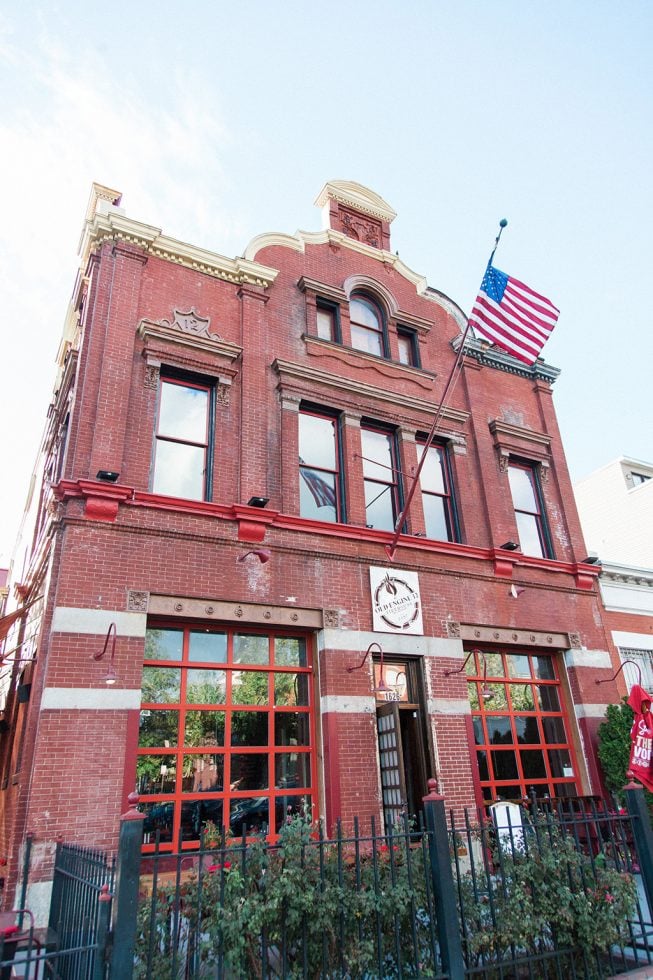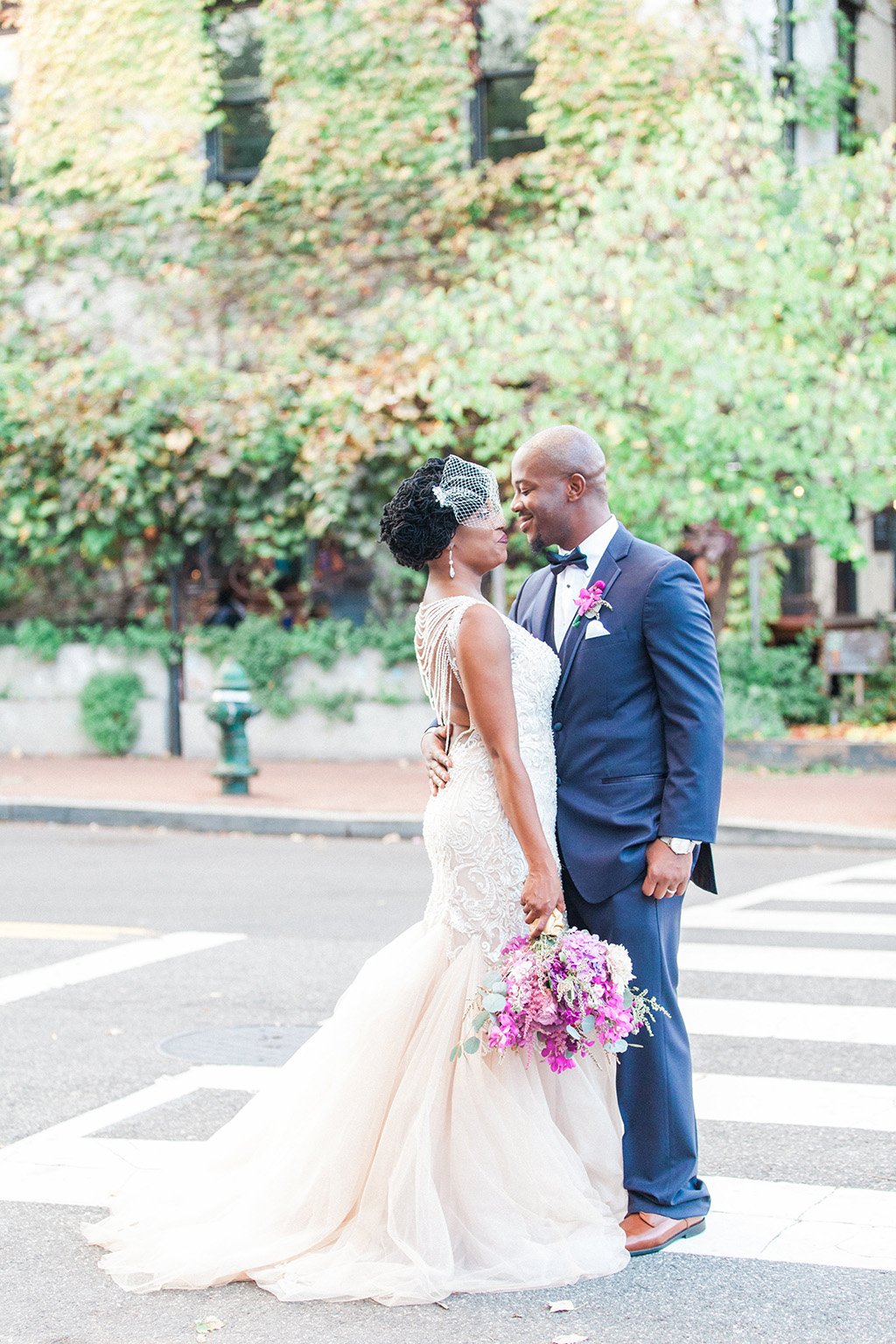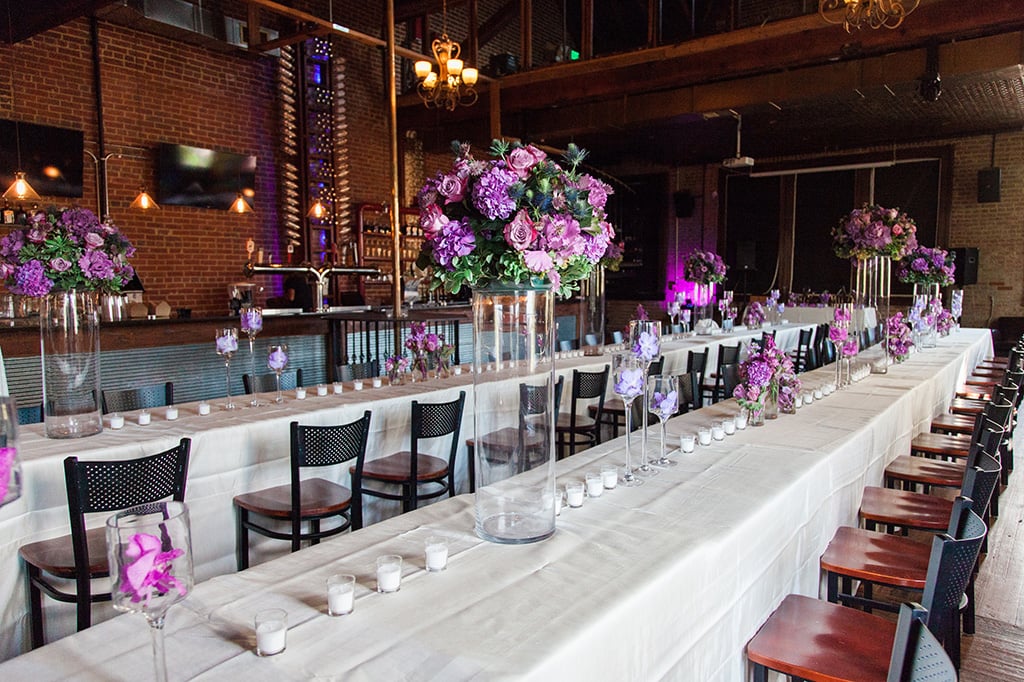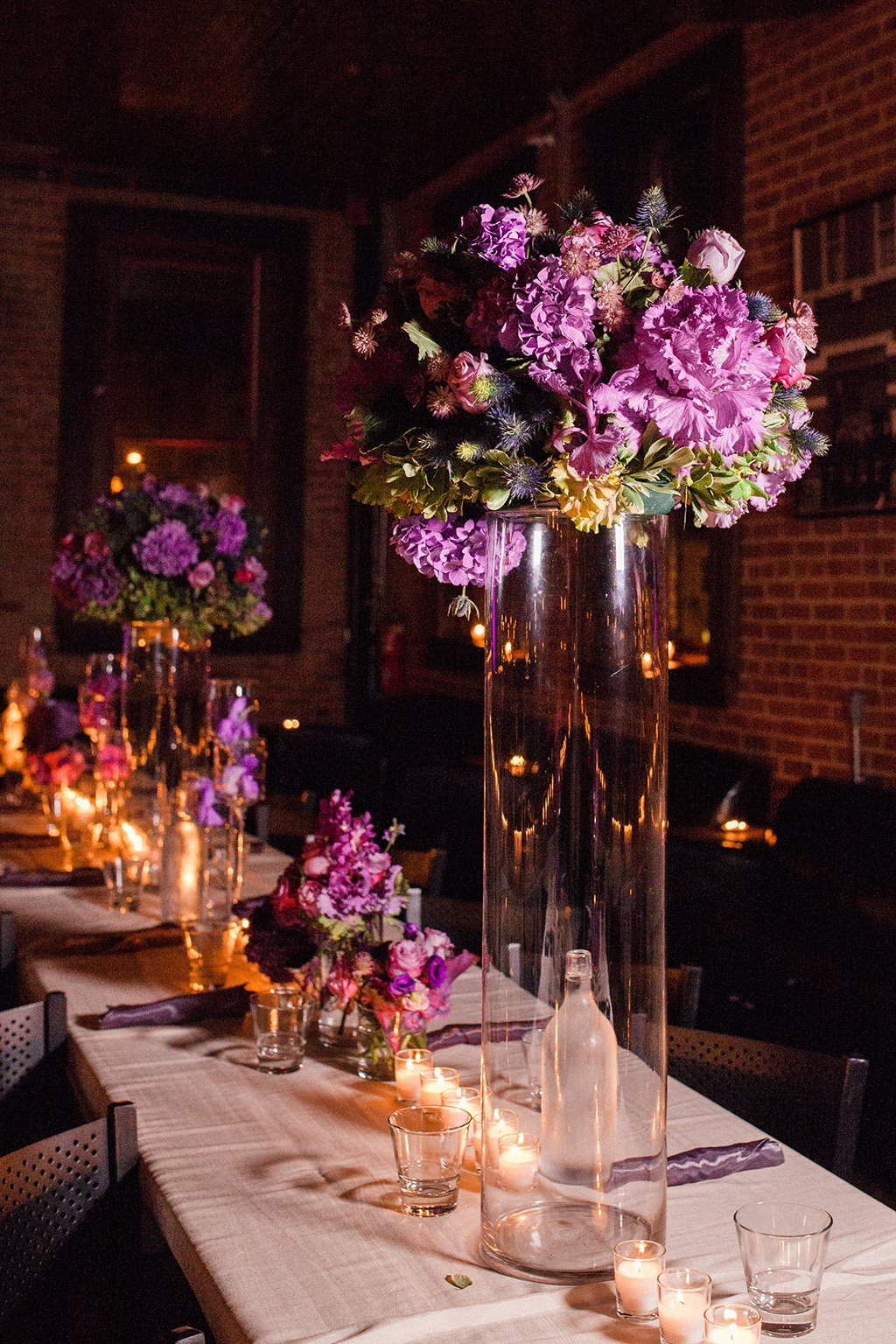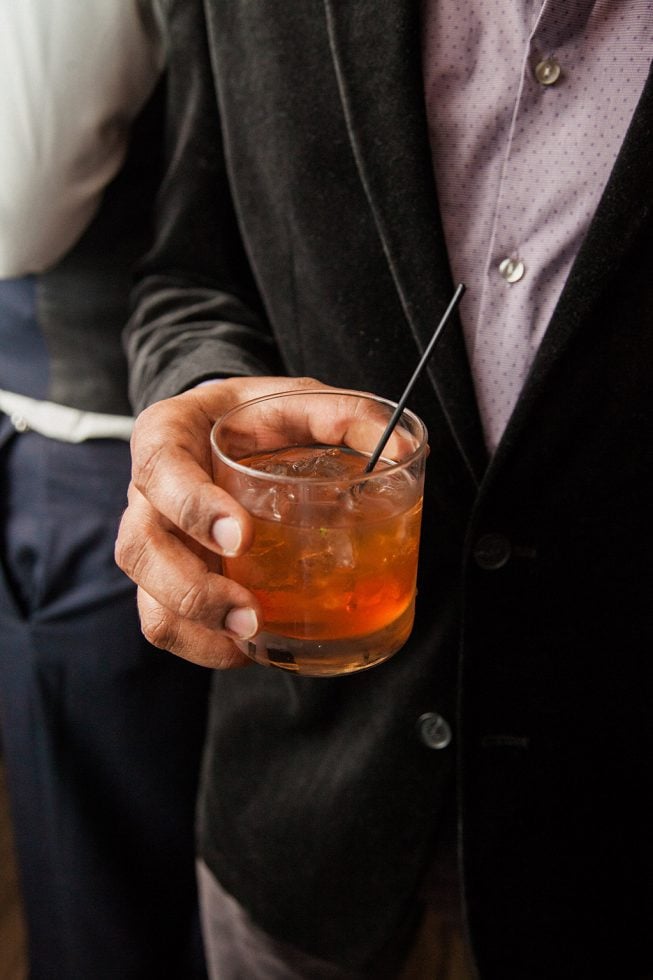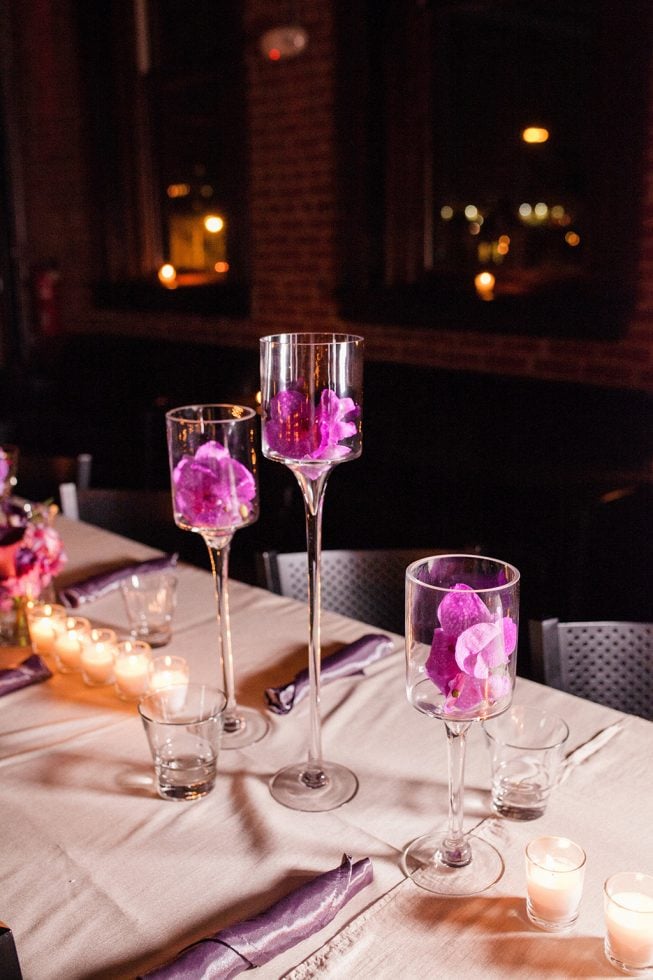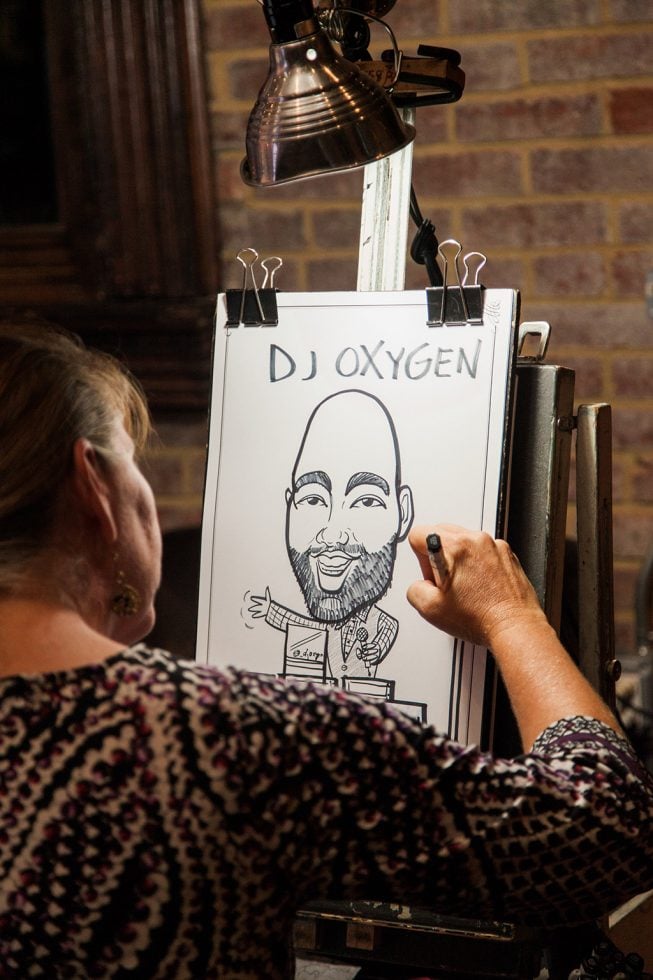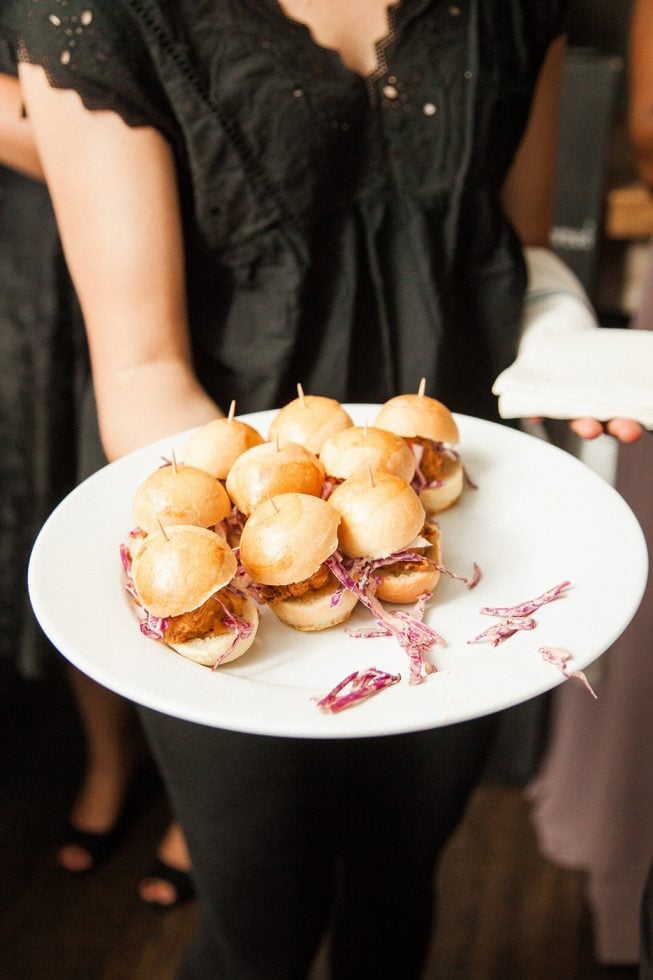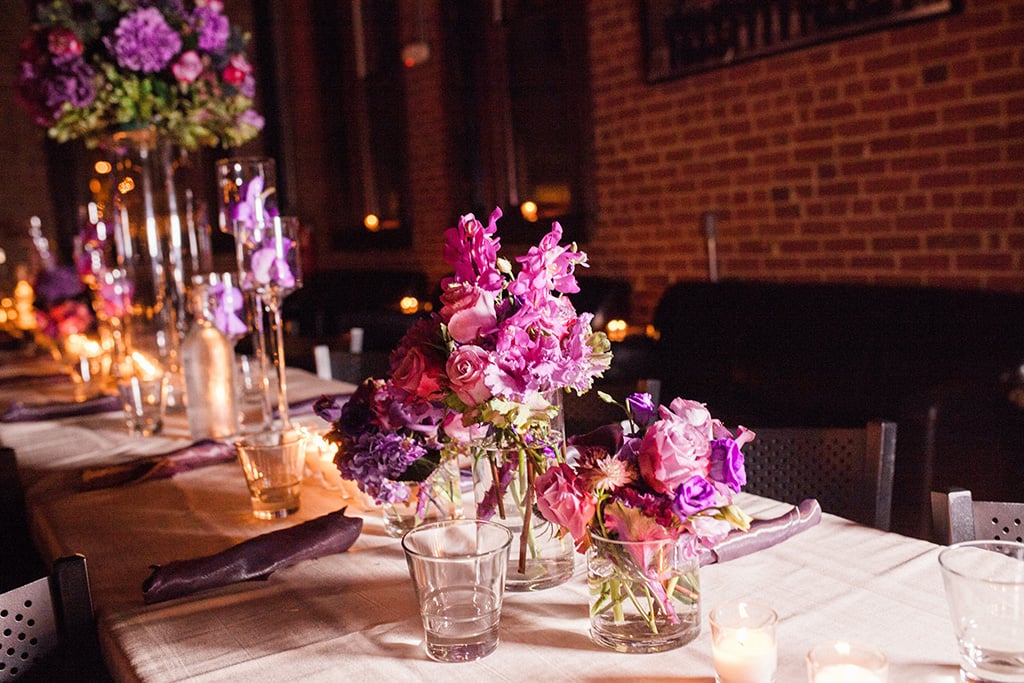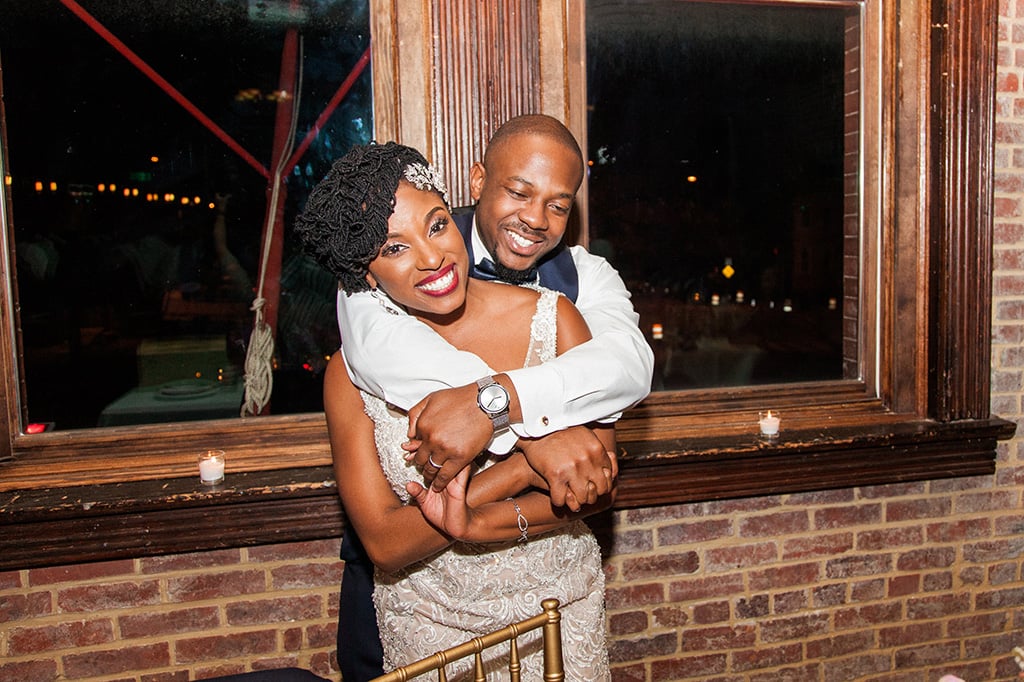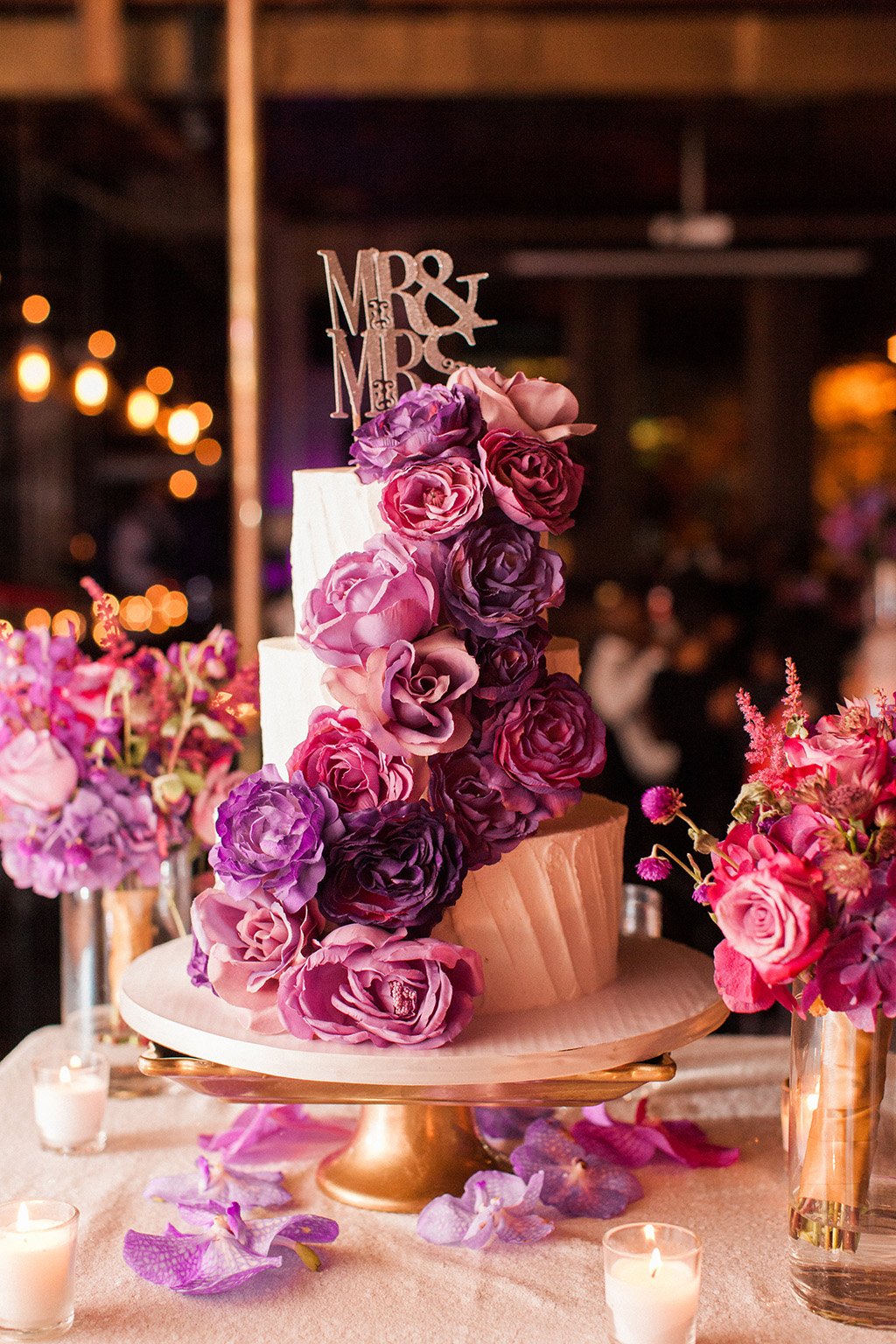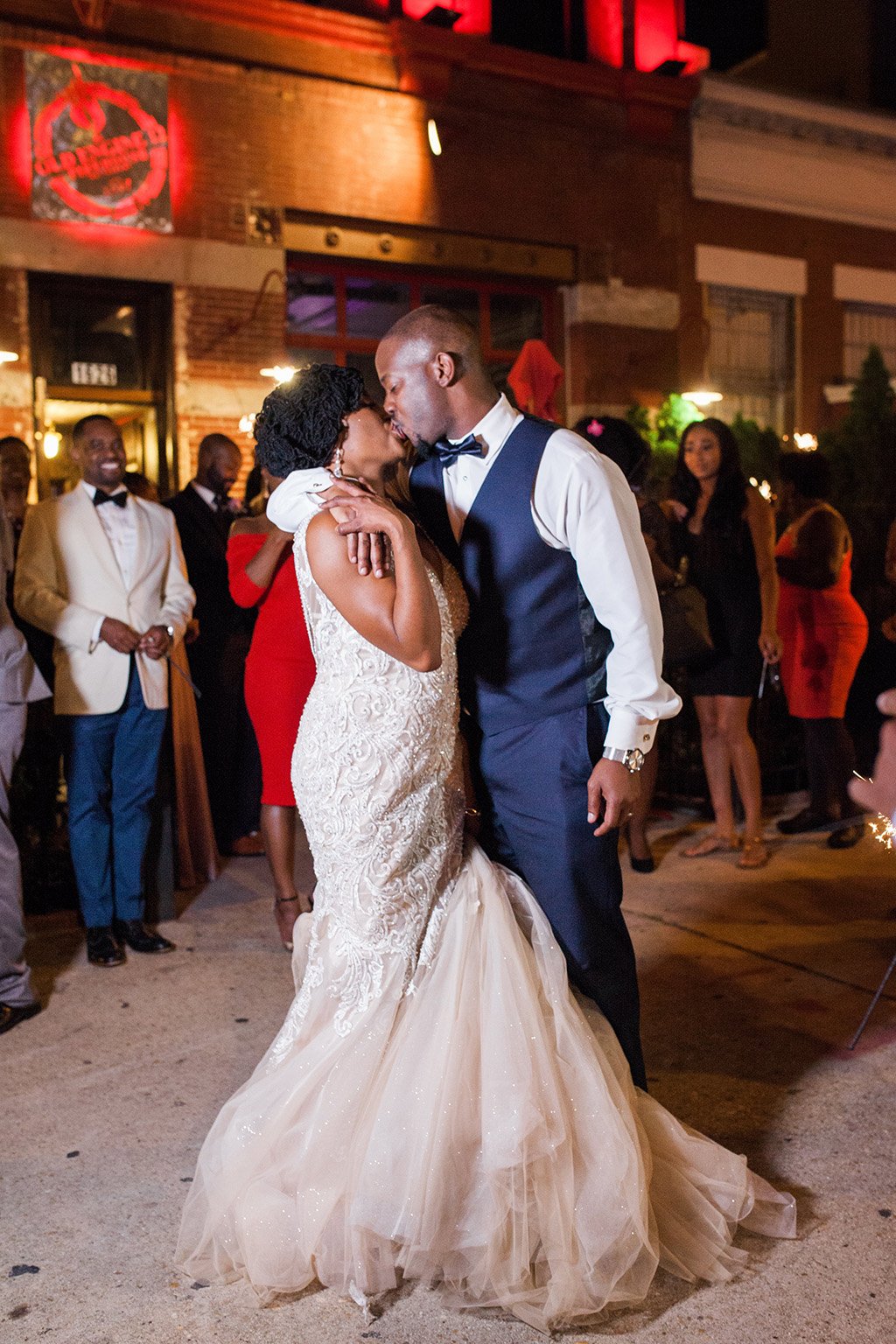 The Details
This article first appeared in Washingtonian Bride & Groom's Summer/Fall 2018 print issue.