Follow the journey of successful restaurateurs Rose Previte, owner of Maydan and Compass Rose, and co-owners of Timber Pizza Chris Brady and Andrew Dana at their Dish & Tell talk at Sixth & I on Thursday at 7 PM. The three entrepreneurs will dish on their entrepreneurial journey and serve up some advice to budding culinary stars. Tickets are $12 in advance, and $15 day of.
To celebrate being honored for the best craft cocktails by the Washington Blade, Hank's Cocktail Bar is hosting a "Best Gay Cocktail Party" this Thursday at 7 PM. The Petworth watering hole will serve snacks from DC Empanadas (winner of the "Best Food Truck" category), blast pride anthems, and, of course, sling their craft cocktails all night.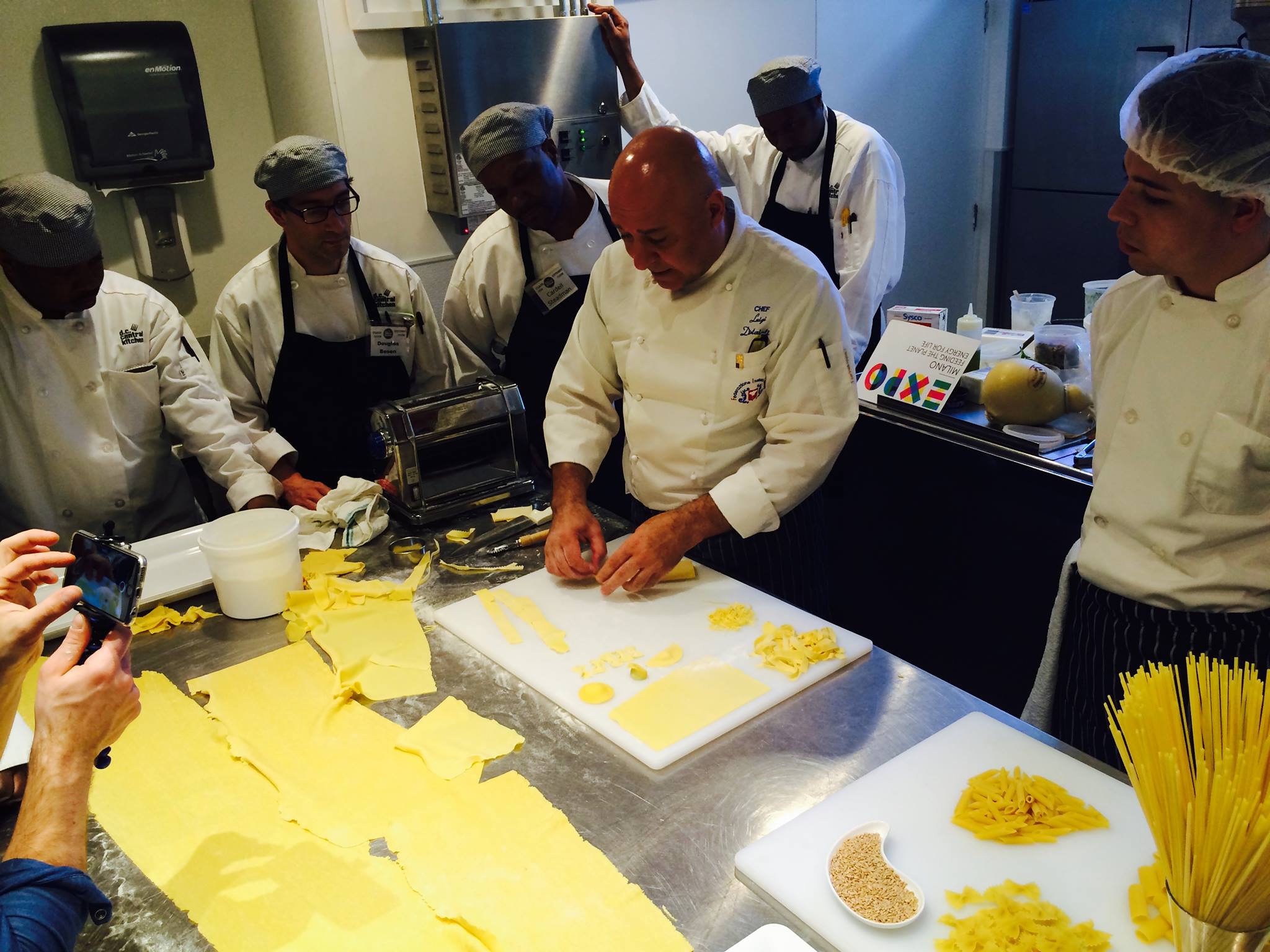 If you have difficulty making cereal in the mornings, you'll benefit from Osteria Morini's holiday pie class with pastry chef Tova Hillman on Saturday from 11 AM to 2 PM. Learn how to make an apple pie, pumpkin pie, a classic lattice, and an oat streusel from scratch–then reward yourself with a three-course lunch! Tickets are $95.
Heading out of town for the weekend? Check out Bas Rouge in Easton, Maryland this Saturday, which hosts a three-course dinner celebrating the Huré Frères champagne brothers. The founders of Huré Frères are visiting the fine dining destination to discuss the difficulties of running a family business, and safeguarding the high qualities of their wines. Tickets are $130.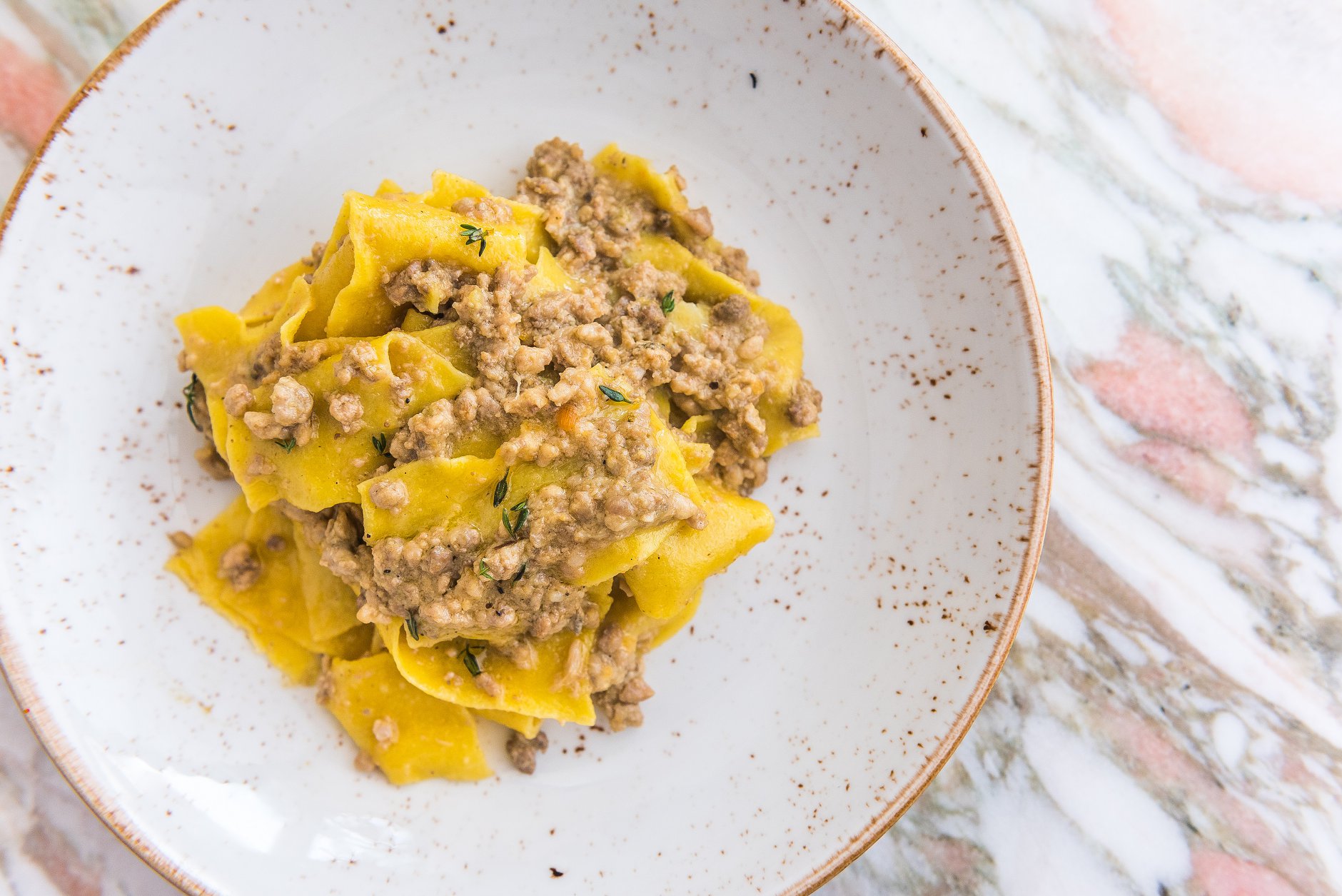 Chef Luigi Diotaiuti of Aperto hosts Pasta Lab—an Italian cooking class on Saturday from noon to 3 PM. He'll delve into the history, culture, and methodology involved in pasta making, and guests can sample the noodles. Reservations are $35, and can be made by emailing Apertodc@gmail.com
Another cooking class–this time, an interactive dumpling lesson hosted by Peter and Lisa Chang of Q by Peter Chang in Bethesda (Saturday, from 11 AM to 12:30PM). The lesson starts with a quick demonstration, and then guests are invited to make their own–both vegetarian and meat–to eat during a seated lunch. Tickets are $40.
Transport yourself to Tuscany this Sunday for a four-course dinner at San Lorenzo. Traditional fall dishes like venison stew, homemade pappardelle with wild boar ragu, salt cod, and pecorino risotto with pheasant are on the menu for this edition of San Lorenzo's Sunday Supper series. Tickets are $75.
And heading into the week…
It's Thanksgiving week, and you know what that means: a lot of eating ahead. Looking for a last-minute restaurant reservation for Turkey Day? These festive spots still had space last time we checked. Looking for turkey to-go? Check out these restaurants and markets serving sides, pies, and whole feasts. An international array of restaurants are also serving Thanksgiving meals if you're tired of the classics.