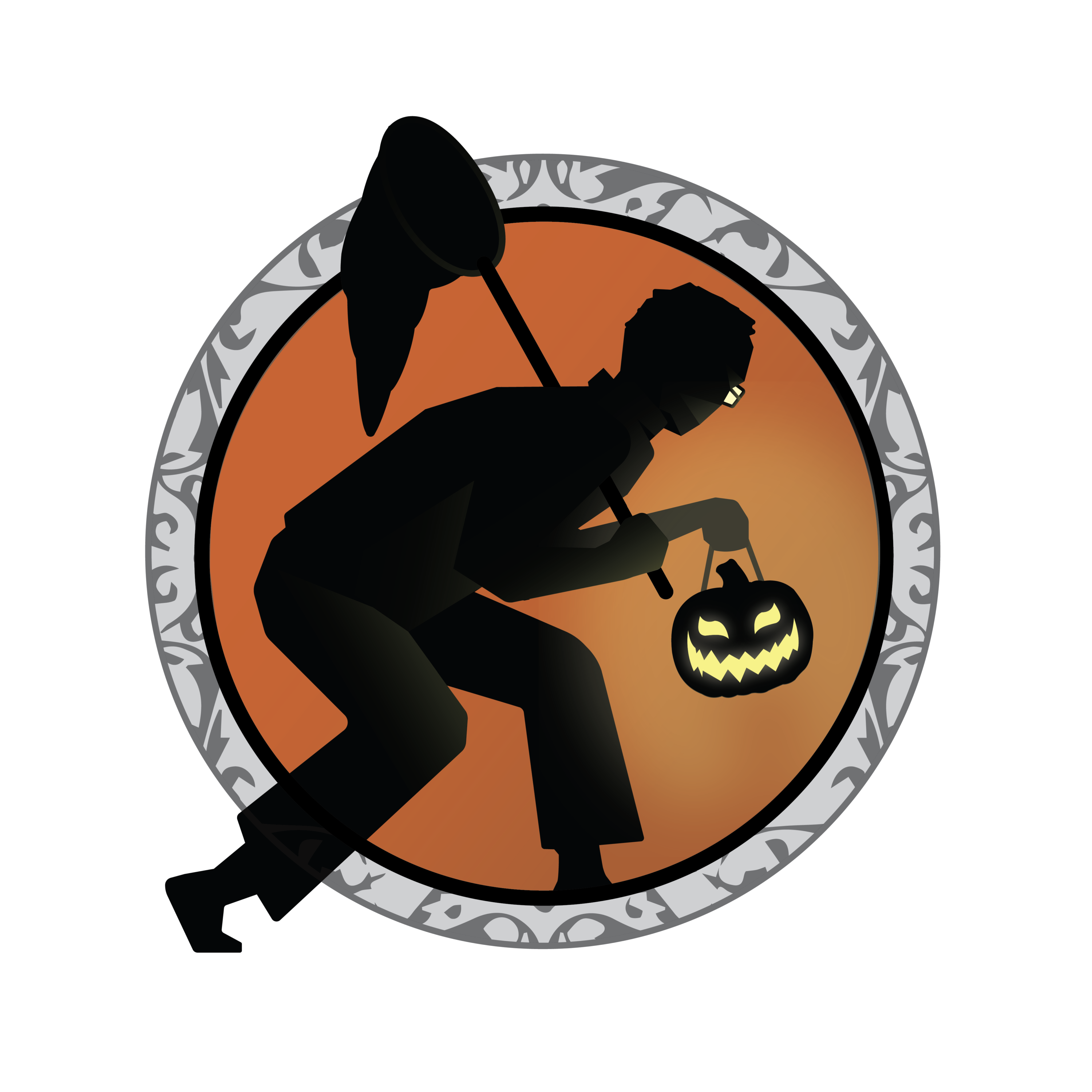 Reporter Hunter Spears haunts the DC area looking for the delightfully demented and the spectacularly spooky.
Halloween is fast approaching, and there are plenty of ways to enjoy the romantic side of spooky season. For plans you won't want to ghost, check out these devilish date night ideas.
Explore Haunted Houses and Trails
Looking for an excuse to hold your ghoul-friend close? Stop by a haunted house or trail to brace the jump-scares together. An hour from DC, Field of Screams was voted America's #1 haunted attraction by USA Today with 55 frightening moments on the 1.5-mile "Super Screams Trail." Tickets cost $44 to $64, depending on the day. In Prince George's County, Laurel's House of Horror packs plenty of terror into an abandoned movie theater complex, offering escape rooms and ghost tours in addition to the main haunted house. Tickets range from $30 to $40.
Turn a Dinner Date Into a Spooky Show
Drama is on the menu at interactive dinner shows. Don flapper dresses and zoot suits for '20s-themed murder mystery Death of a Gangster at Riverdale food hall Le Fantome on October 26 ($20). Grab a bite from one of the vendors while a messy mob wedding takes place around you. Feeling poetic? Share a tavern with Edgar Allan Poe as the troubled poet works his way through prose, jests, and whiskey in Poe's Last Stanza at Perry's on October 28 and 29. The $74.50 ticket covers access to the event and dinner.
Stroll Through a Cemetery
Waltzing through a graveyard may sound like something only Wednesday Addams would find romantic, but cemeteries were once considered popular gathering places and picnic spots. If you're looking to partake in a macabre spread, Congressional Cemetery allows picnickers, but suggests you notify the office beforehand. You might even find a recipe on the tombstones.
Sip Creepy Cocktails
If you're looking to pair paranormal spirits with boozy spirits, you're in luck: Bars around DC are serving spooky drinks for the holiday. Try a mezcal "Book of Blood" while getting your tarot cards read at the Black Lagoon pop-up in Navy Yard bar Trouble Bird or sip on a green-apple "Twilight Zone" while you putt your way past spooky obstacles at mini golf bar Swingers.
Do the Monster Mash at a Party
Coordinate your best couples costume for Halloween festivities around town. (We're anticipating many Barbie and Ken costumes this year.) Ride your broom stick to the free Witches Halloween Party on October 27 at Dew Drop Inn, where you will find raffles, tarot readings, and even a pagan Samhain ritual. If you're looking to dance, Throw Social in Ivy City is hosting a celebration from October 28 to 31 with a costume competition ($20 cover charge starting at 9 PM).
Catch a Freaky Flick
Streaming a scary movie is a classic date night for a reason, but this season, get off the couch to catch a Halloween film on the big screen. For a memorable date night, watch late-night showings of The Rocky Horror Picture Show at E Street Cinema on October 27 and 28 ($13 per person). The movie is accompanied by a live cast that interacts with the audience. Head to Alethia Tanner Park on October 28 for a free outdoor showing of Hocus Pocus, and bring a blanket to stay cozy during the film.
Get Lost in a Spooky Corn Maze
Perhaps you've already maneuvered a corn maze this fall, but date night is the perfect opportunity to try a maze with some eerie upgrades. Turn up the terror at Montpelier Farms, where you can navigate the corn stalks at night by flashlight. (General admission ranges from $14 to $19.) If you're looking to put your partner's trust to the test, Markoff's Haunted Forest has a corn maze you wander while blindfolded. Beyond the maize, there's also a wagon ride and haunted trail (free to $50).