Whether you're thinking about popping the question over the holidays or hoping to receive a ring yourself, everyone can do with a little inspiration. Here are 17 of the most drop-dead gorgeous rocks we saw in 2015, all worn by real Washington-area brides! (PS—If you're ready to go ring shopping, you're going to want this list of Washington's best jewelers.)
Like B&G on Facebook | Follow B&G on Instagram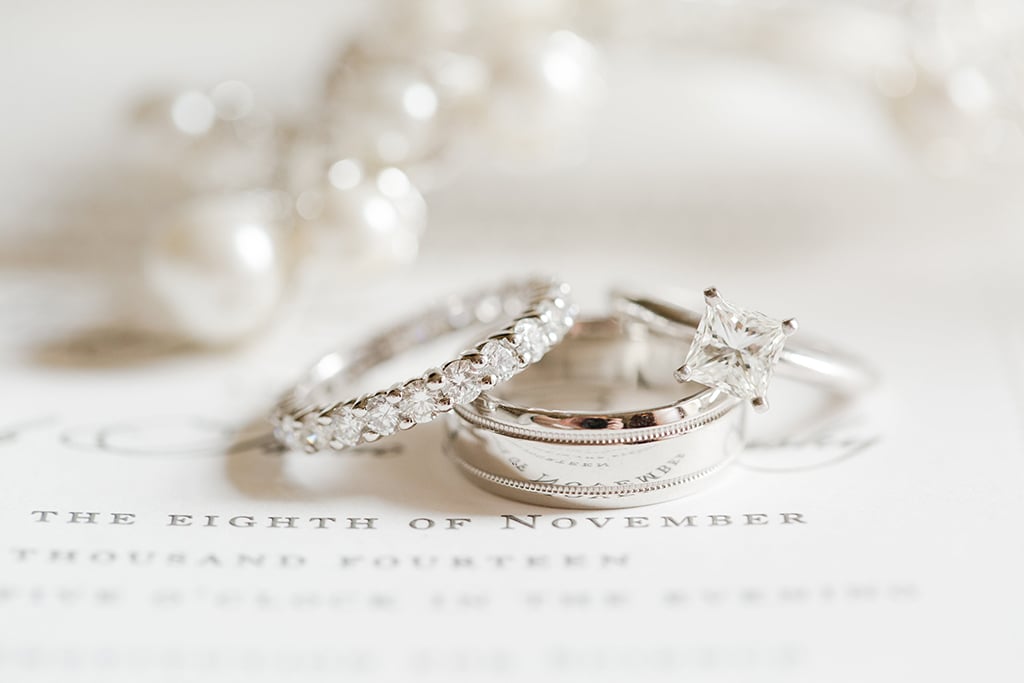 A classic ring set for Lindsay Bowles and Jacob Chervinsky's classic black and white wedding.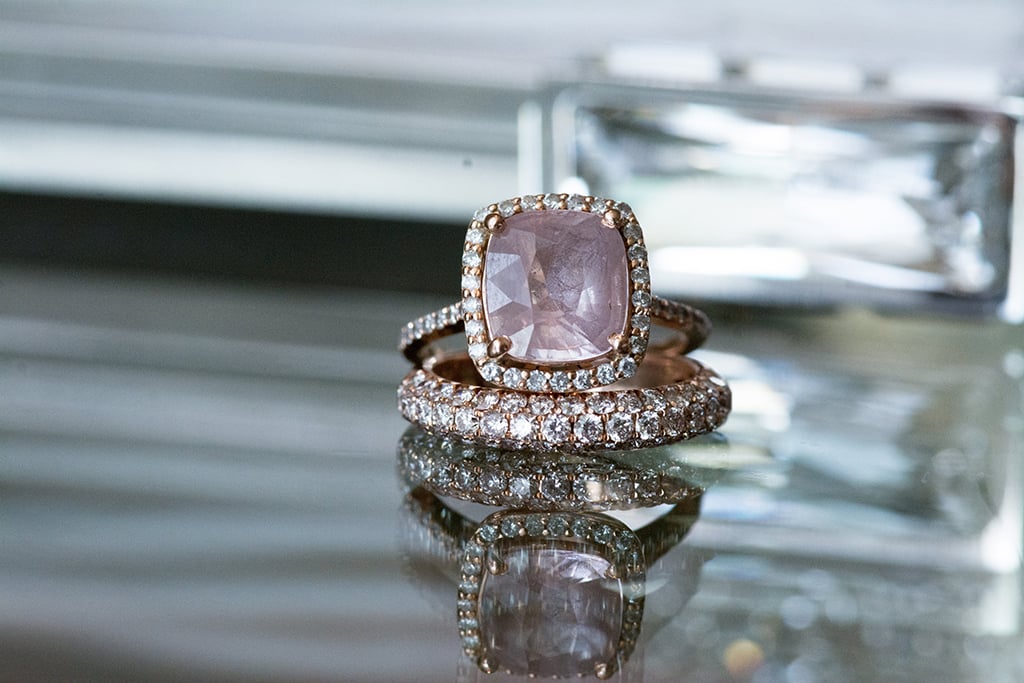 Gemologist Julie Lubin proposed to Katie Kirby with this rose gold and morganite ring. See their glam wedding in the new Winter/Spring 2016 issue!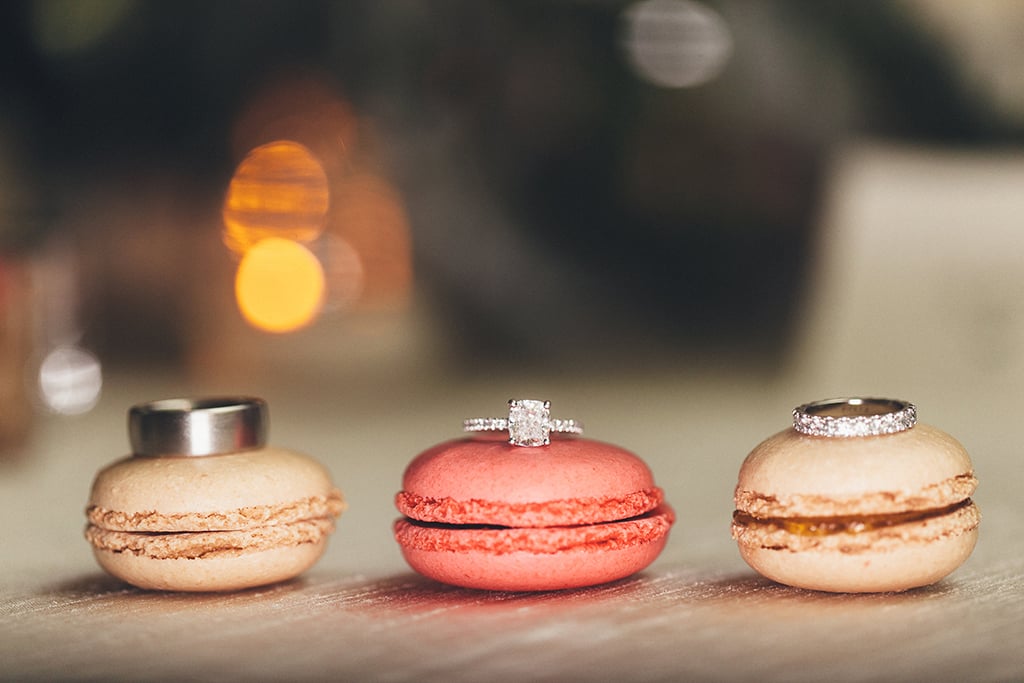 After nine years of dating, Doug Haven proposed to Katharine Tung with a princess cut diamond scavenger hunt around her childhood home.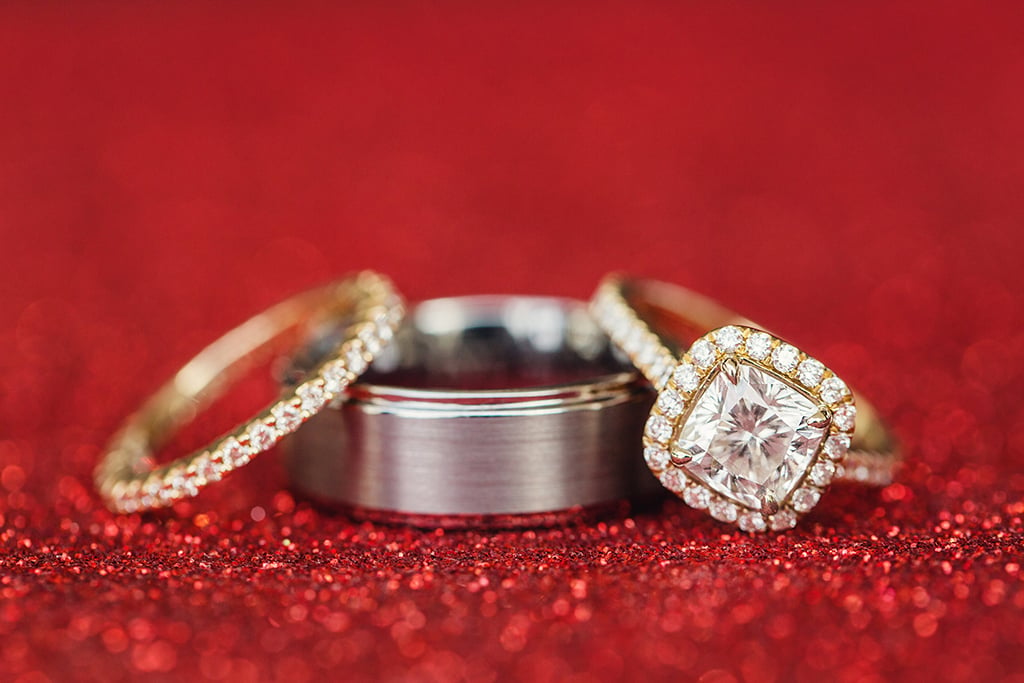 Ryan Dofflemeyer met Meaghan Cassidy on Match.com. He proposed with a glam gold ring over 4th of July weekend on a trip to the Jersey shore.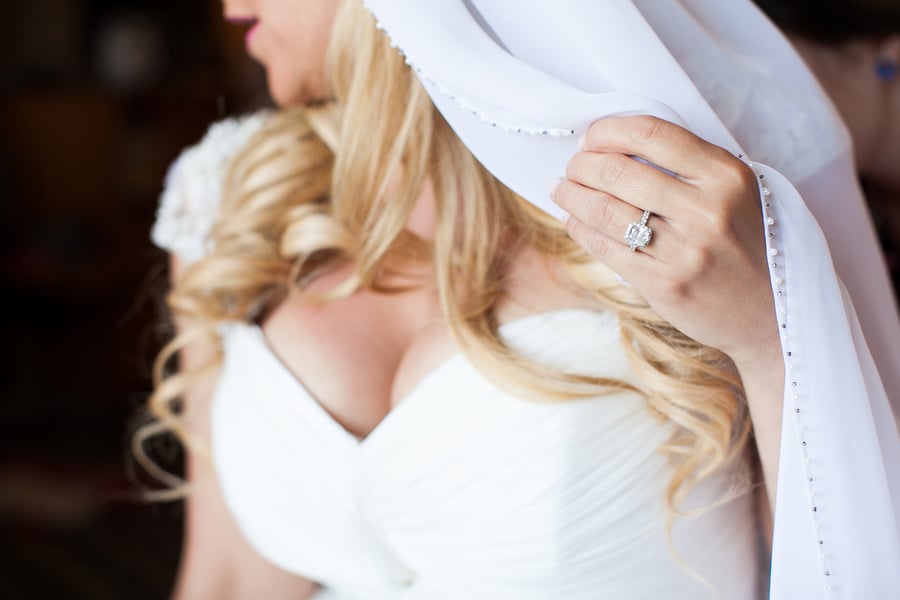 Rockville's Terry McHugh and Alexandra Kushner sealed their engagement on a hot air balloon ride in California with an emerald shaped diamond.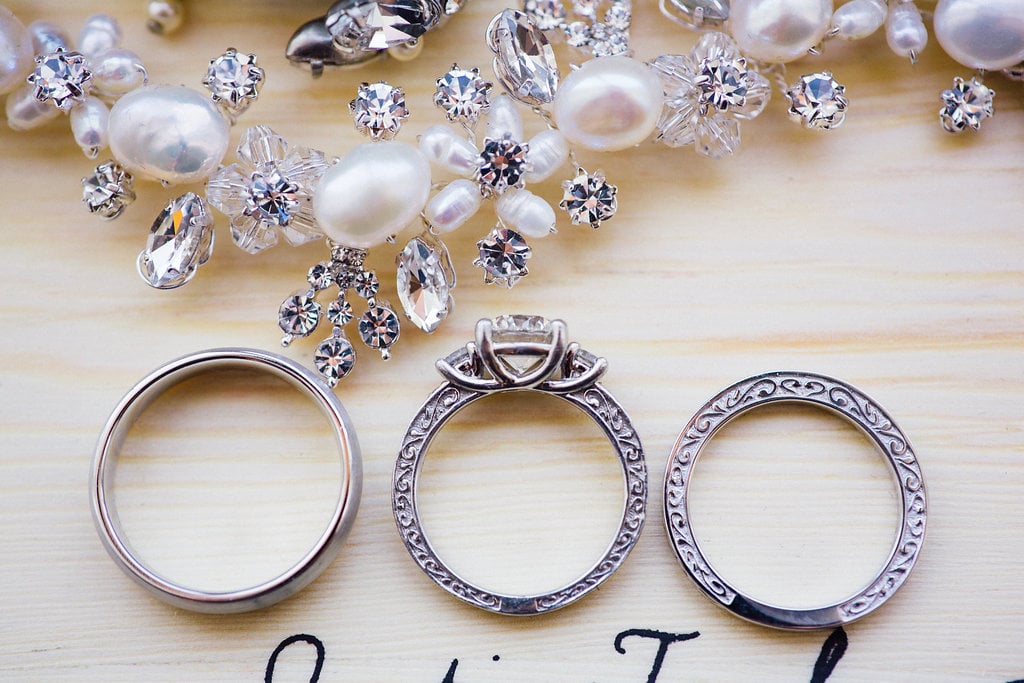 The filigree detail is the perfect vintage touch to Liz Kim's engagement ring.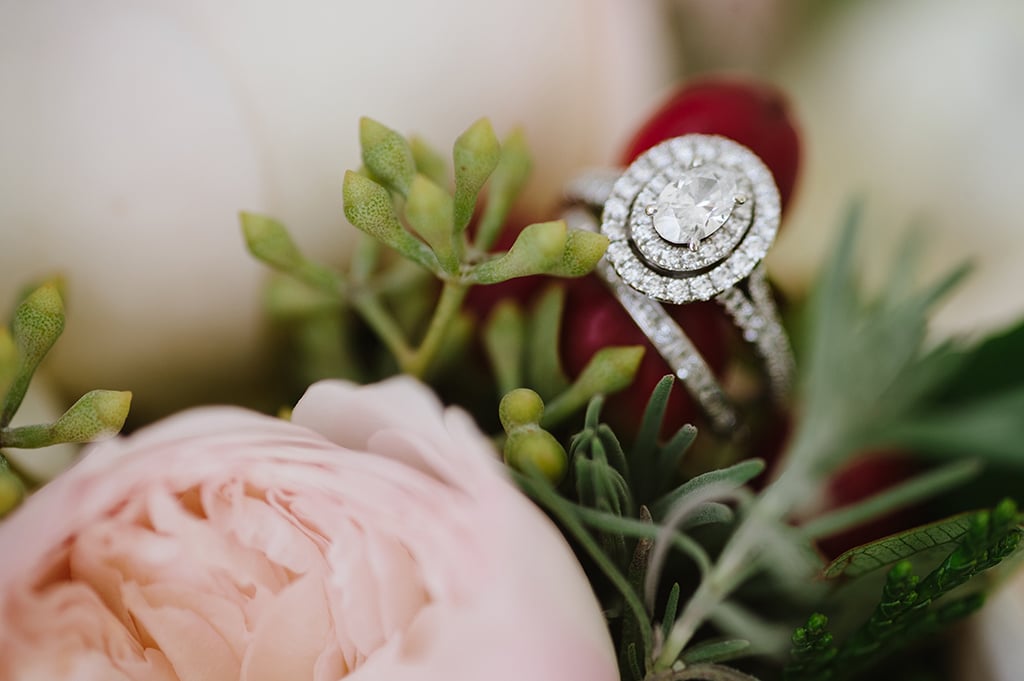 Jenny Askin was packing for a trip to California when Kevin Kawecki said "I think you need one more accessory." She turned around to find him holding this double-halo ring.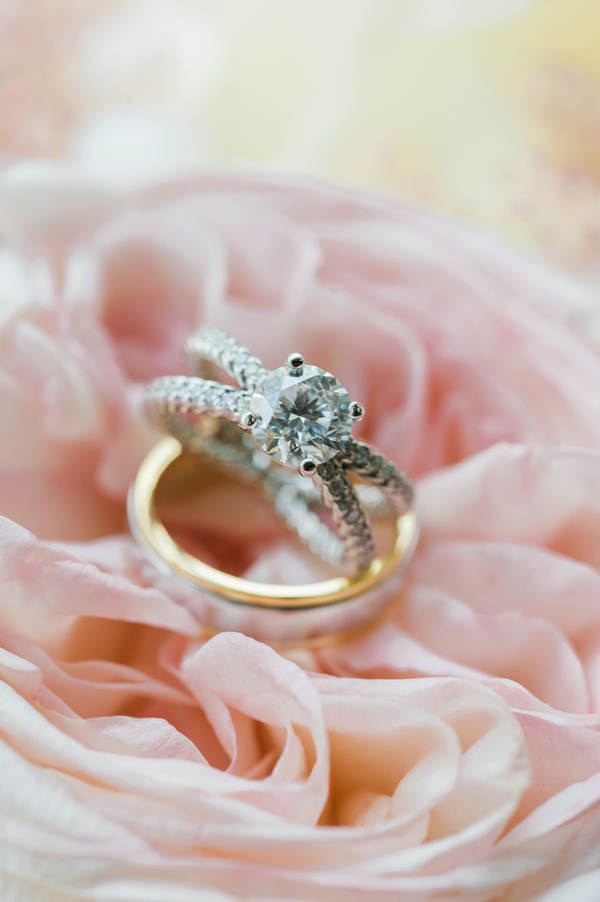 Mike Giangreco proposed to Dana Rachefsky at Acqua Al 2 with this split-shank stunner.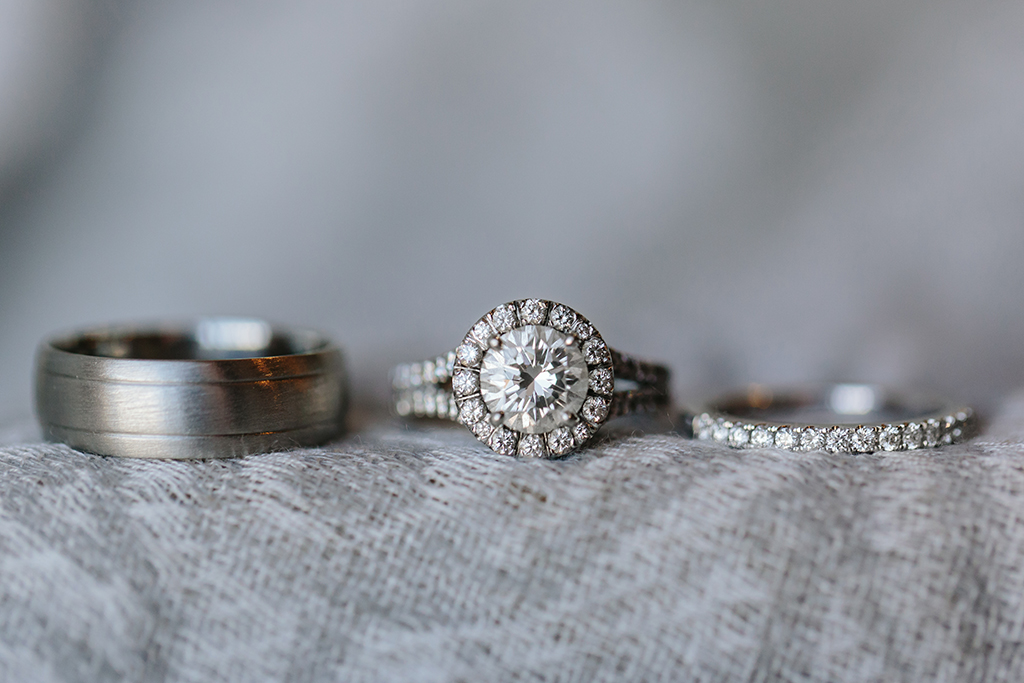 Michael Christin asked Megan Erhardt to be his wife at the World War I Memorial with this halo engagement ring.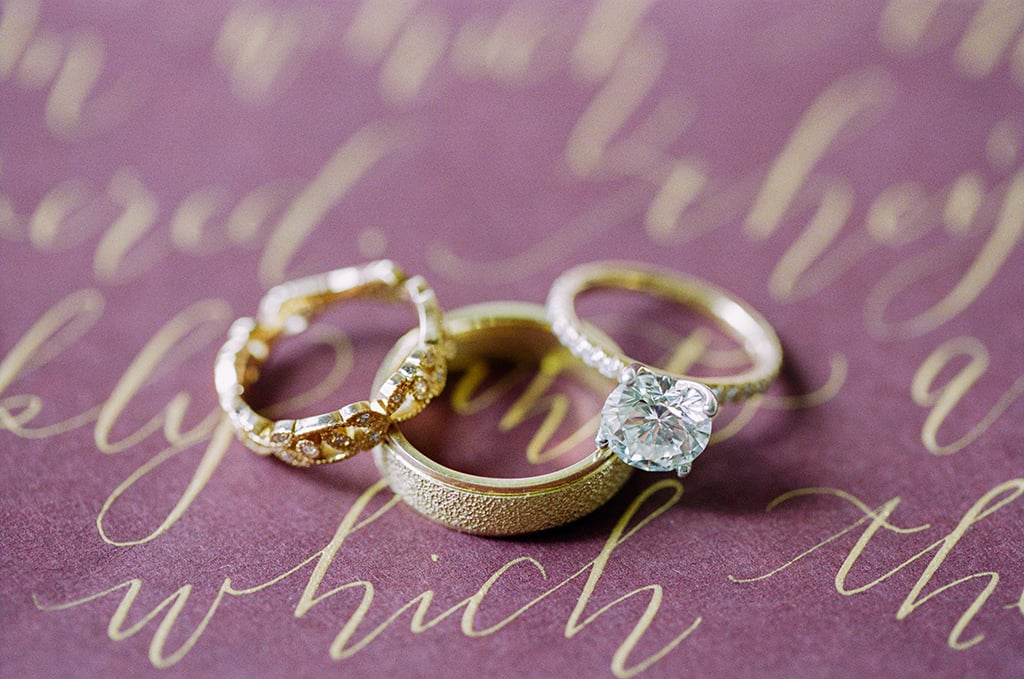 The vintage feel of Lauren Cafferty's engagement ring and wedding band perfectly matched the vintage feel of her September Congressional Country Club wedding. See it in the Winter/Spring 2016 issue of Washingtonian Bride & Groom!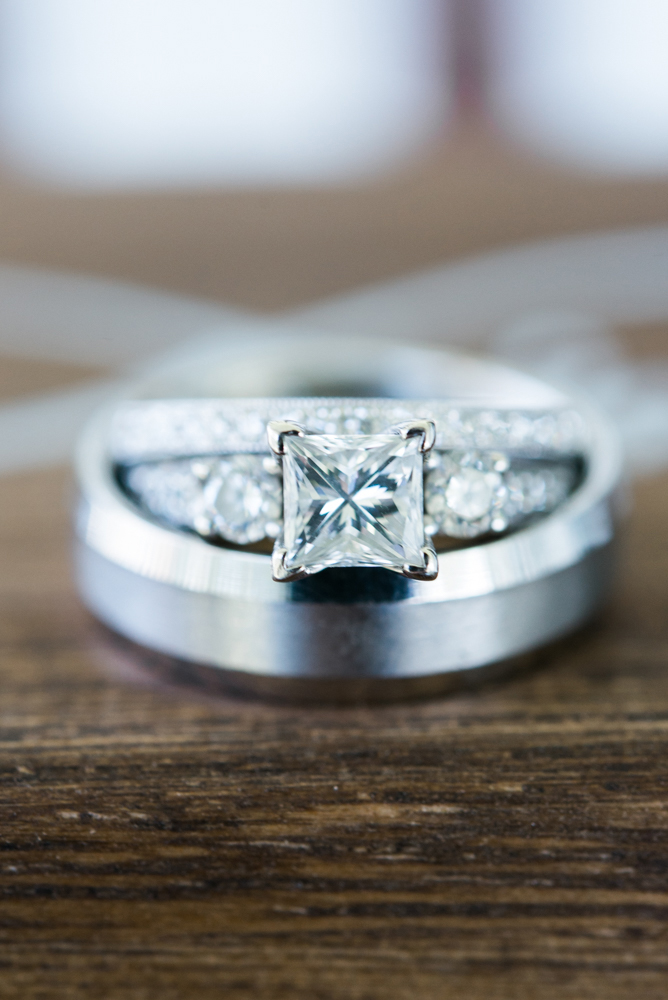 Katherine Houglum was six months pregnant (and looked FLAWLESS) when she married Geoffry Bowman wearing this princess-cut diamond.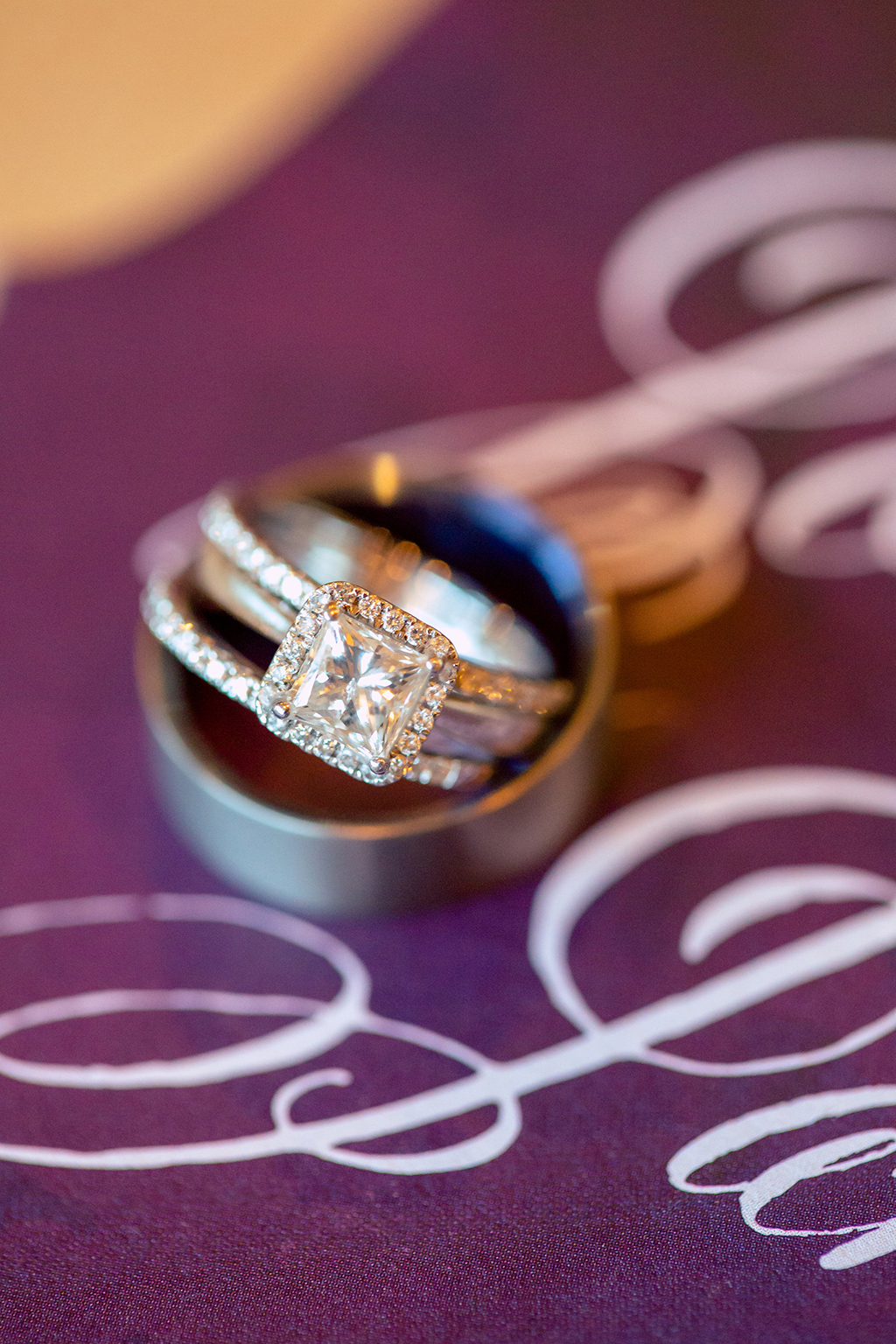 Spoiler alert: When Jordan Malcolm found this ring in buried in a basket of Halloween candy after a scavenger hunt set up by James Craig Jr., she said yes.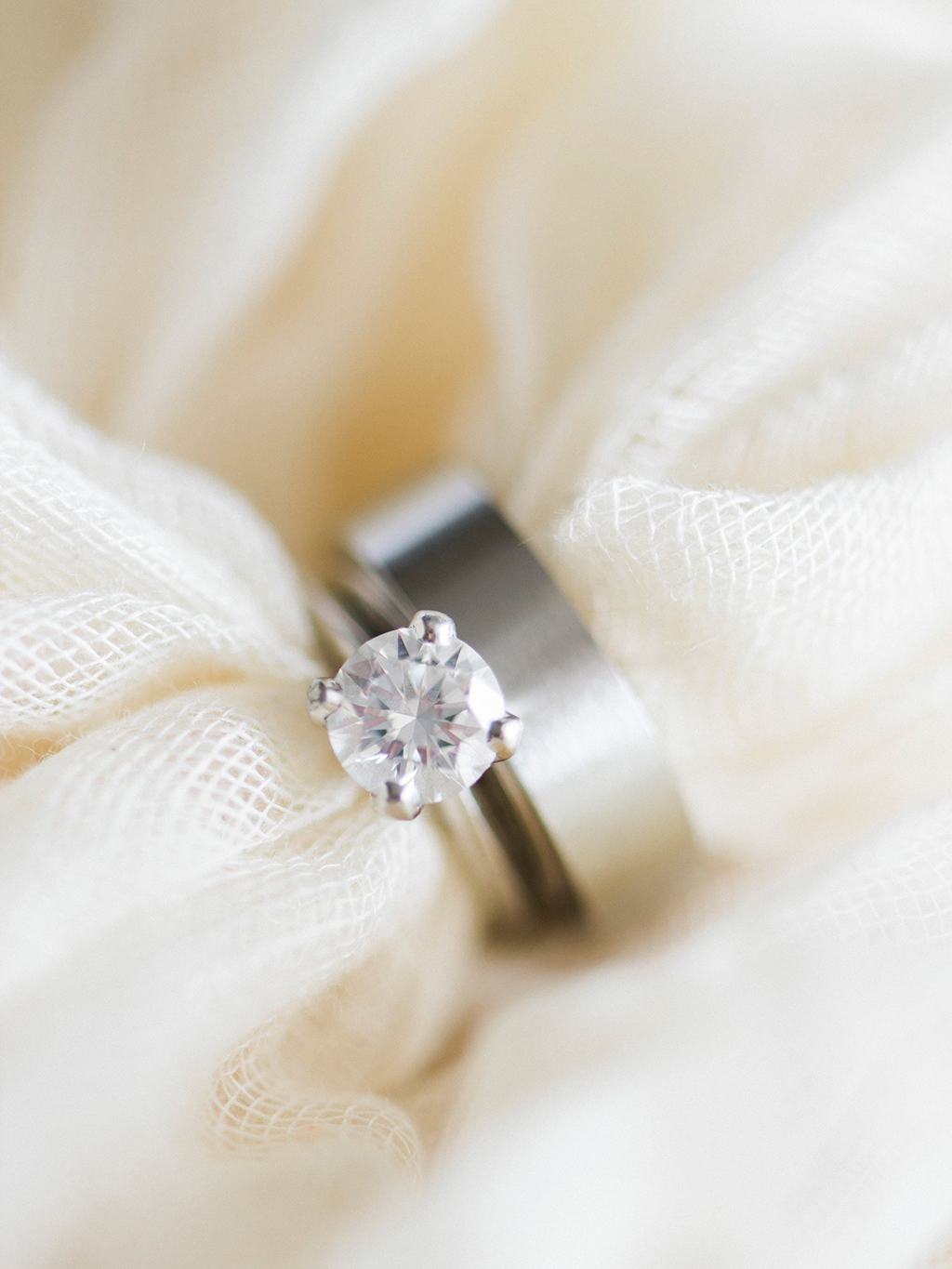 Rachel Lung's engagement ring is as chic and elegant as her wedding to Keith Born.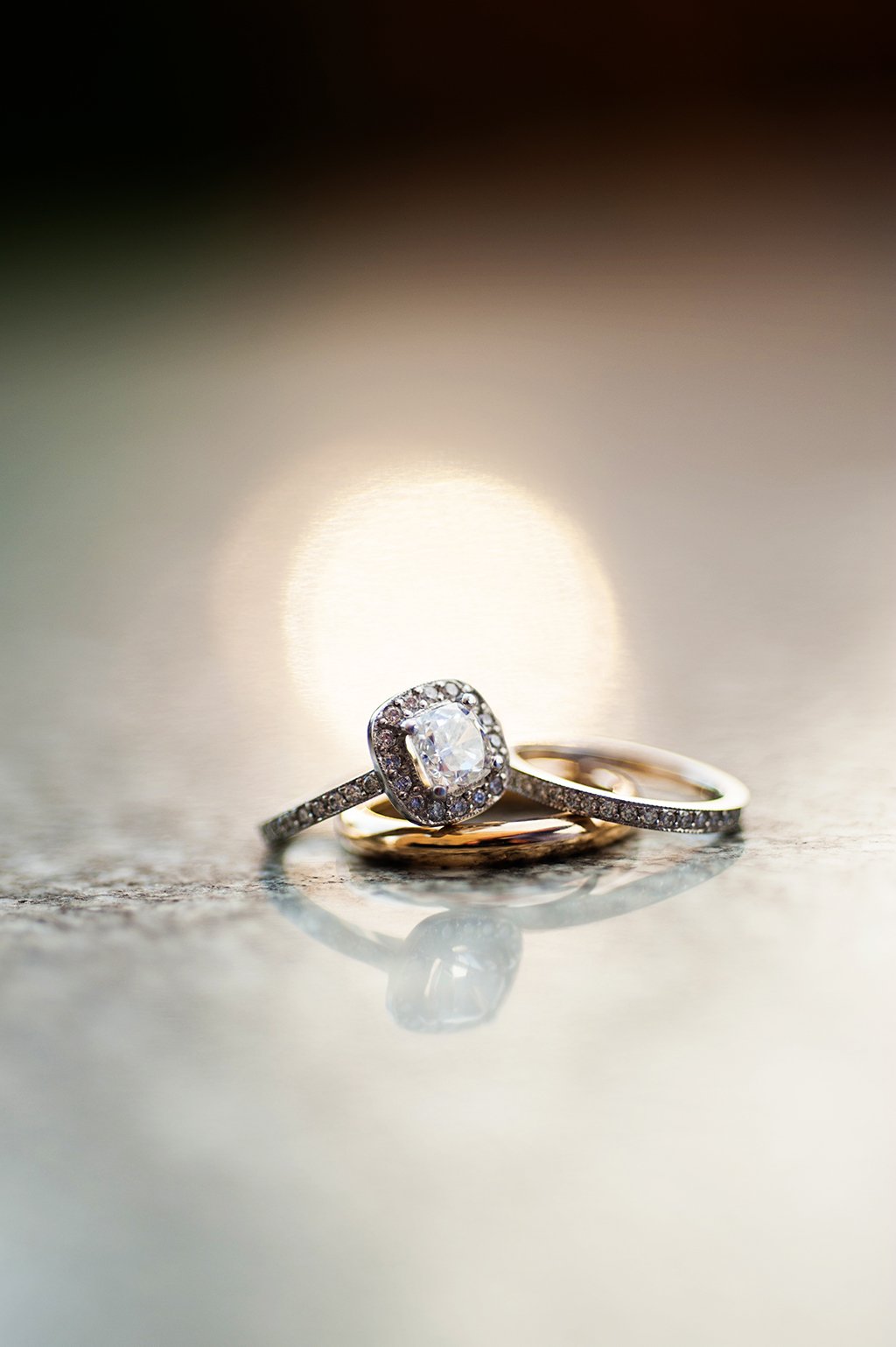 George Kalantzakis proposed to Lisa Lindgren in their living room with candles, flowers, and this cushion-cut halo ring.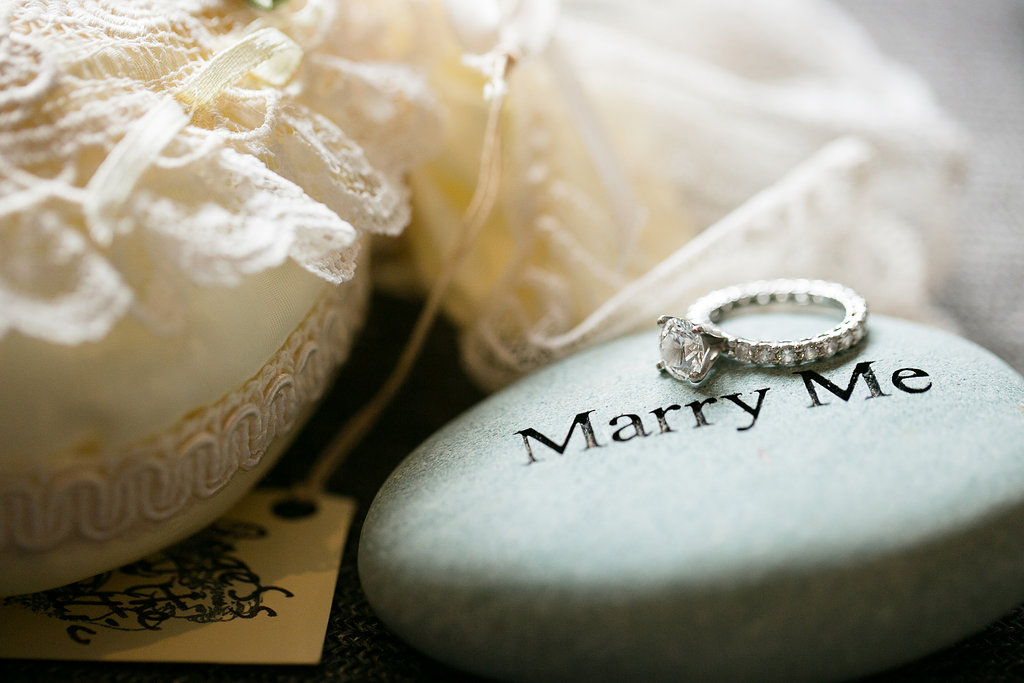 Dynne Sung's pavé engagement ring feels as upscale and elegant as her wedding at the Corcoran.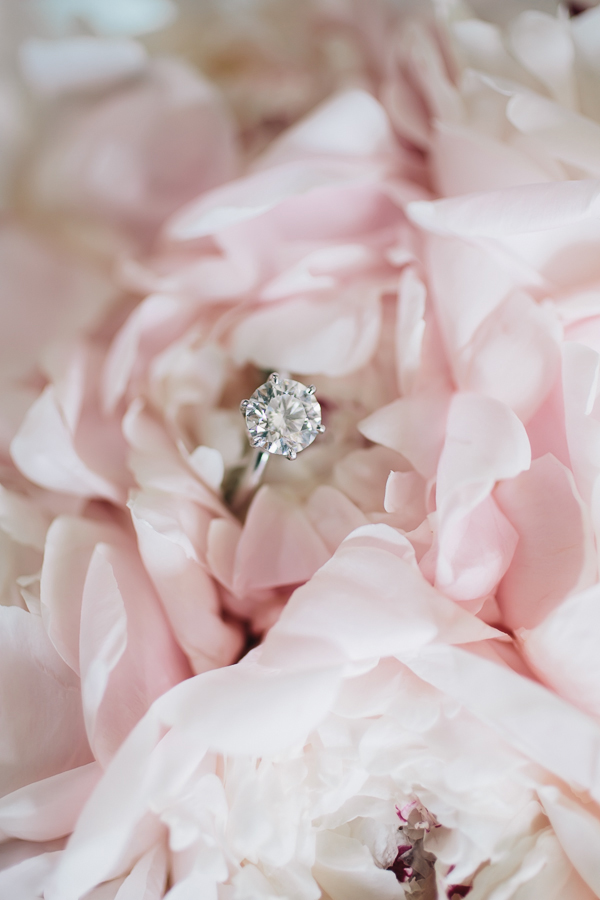 It's hard not to love Nadia Powell's single bold solitaire.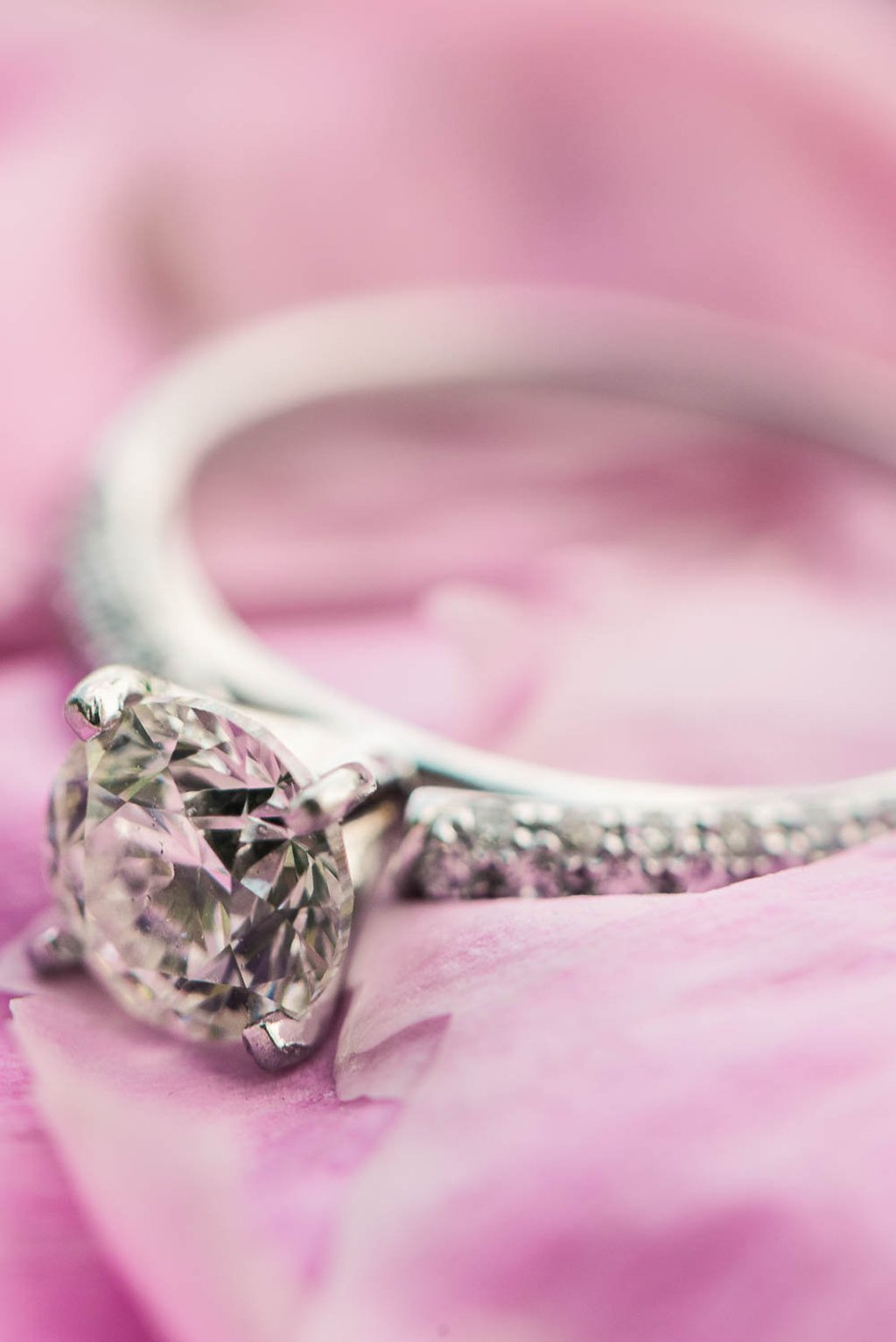 We love the round stone Emily Lyons wears almost as much as her dreamy rowboat engagement session.
RELATED: Our 15 Favorite Weddings of 2015