Just because you're stuck at home doesn't mean you can't still enjoy some of what our great city has to offer. Many of the DC area's businesses and cultural institutions have gone virtual, offering all sorts of ways to stay connected (and fill your days). We've put together a big list of things you can do to experience what Washington has to offer—online.
AROUND TOWN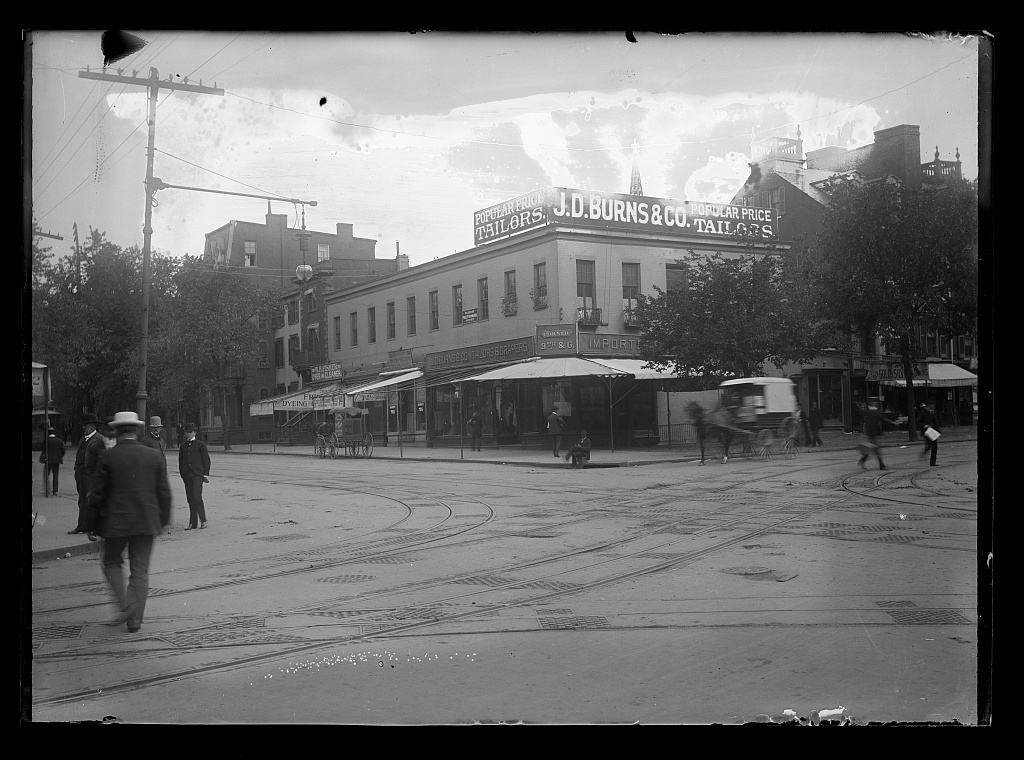 • Look at striking photos of our city in crisis. Washingtonian's photographers have been capturing this strange and scary time.
• Watch one of these relaxing live-cams that stream sights of the city.
• Listen in on the Supreme Court. In May, the court will hear arguments by phone for the first time, and the public will be able to listen in.
• Follow the Virginia Department of Transportation on Twitter. Yes, really: Its tweets are surprisingly comforting right now.
• Watch the Metro in action. If you can't ride, you can still keep track of what's happening on the rails with this live map of where all the trains are.
• Spend an afternoon browsing vintage images of DC. The Library of Congress archive is full of photographic treasures.
• View adorable animals at the zoo. Who couldn't use a good dose of baby-cheetah cuteness right now? And maybe we're just in a weird frame of mind, but we also can't resist the naked-mole-rat cam.
• Spend some time with the DC Public Library. They have lots of online activities, including virtual story times on Facebook Live, DC poetry club chats on Twitter, and other activities on their website. You could also try your hand at American Sign Language with its bi-weekly Zoom class (Email lbph.dcpl@dc.gov for the link and more information).
• Watch fellow Washingtonians try (and probably fail) to find love under quarantine. There's now a DC quarantine version of the Netflix show Love Is Blind that you can watch and explore via Facebook. "DC Is Blind" matched up real Washingtonians searching for love during Covid-19 to go on virtual dates where they can't see each other. See all the drama unfold for a $10 fee.
Back to Top
FOOD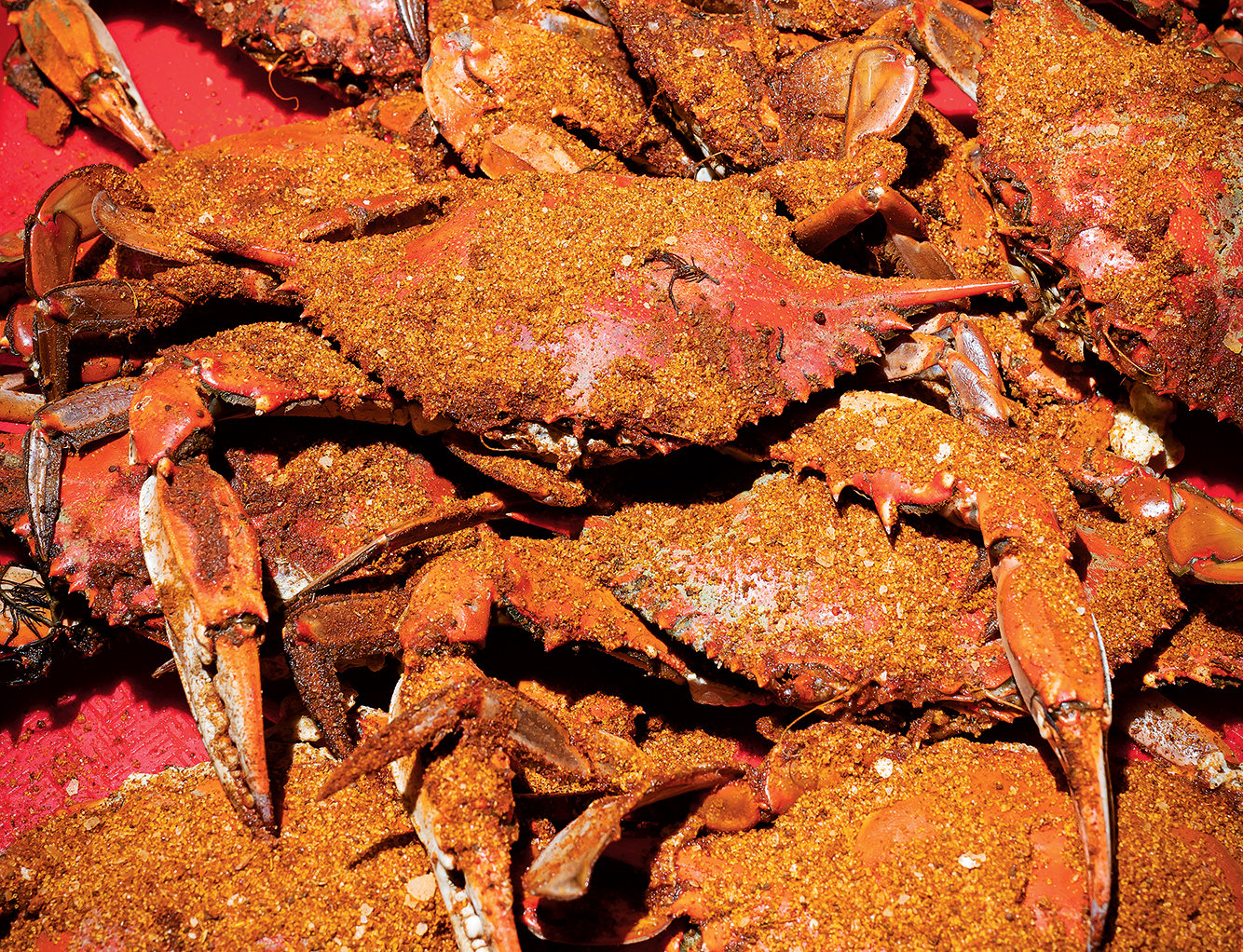 • Attend a Virginia winery tasting. Bring the tasting room to your living room with streaming virtual tastings from the likes of Breaux Vineyards in Loudoun County and Molon Lave Vineyards in Fauquier County. Most wineries are continuing to ship orders, and many have lowered or even waived shipping fees, which means you can sip along at home. Bonus: you don't have to worry about drinking and driving.
• Hang out in José Andrés's home kitchen. Plenty of chefs are hosting online cooking demonstrations right now, but none are as delightfully zany as Andrés's #RecipesForThePeople series on Instagram. The barefoot chef is joined by his three daughters as they attempt to whip up fried rice or chicken and cauliflower in the span of a Hamilton song. Come for the cooking tips, stay for Andrés's singing (shouting?) skills.
• Get a crab feast delivered. Crab houses may be closed but Chesapeake crab season is still on. American Ice Company is offering free weekend delivery (within three miles) of steamed crab and cold beer packages—cracker, mallet, and potato salad included. Find a rundown of other crab carryout options here.
• Learn how to make bagels and sourdough. Now that a homemade loaf of bread has become a social distancing status symbol, you can flex your baking skills with online classes from Park View pizza spot Sonny's. Register for lessons in bagels or sourdough and make sure you're stocked up on plenty of flour.
• Play trivia with Lou's City Bar. The Columbia Heights sports bar is keeping its trivia tradition alive with virtual events each Monday and Thursday at 8 PM. Themes have included Disney and "a night at the movies." Twitter has the scoop on how to get into the Zoom games.
• Make a quarantine cocktail. White Claw is one of the top-selling alcoholic beverages right now, but you can do better. Much better. May we suggest this recipe for Bourbon Steak's turmeric-tinted orange-juice-and-vodka drink? Or even a late afternoon Bloody Mary? Also don't miss Republic Restoratives' weekly virtual cocktail classes.
• Or tap what's already in your liquor cabinet. Columbia Room owner Derek Brown has been making personalized suggestions on Twitter.
• Or order a cocktail online for pickup or delivery. Local governments have now made it legal for restaurants and bars to offer alcohol with carryout food. Try a batched saffron gin and tonic or a spicy paloma from Service Bar, one of our favorite cocktail bars, or opt for an "adult juice box" from Tiger Fork.
• Or pick up some wine. Hotspot Maxwell Park has an impressive list of discounted bottles for pickup and delivery. Find more options here.
• Listen to a ramen chef's mix-tape. Katsuya Fukushima—the chef behind ramen shops Daikaya, Bantam King, Haikan, and Hatoba—hasn't felt like cooking lately. But he has found that music boosts his mood, so he's been making Spotify playlists. Check them out if you like the soundtracks in his restaurants.
• Have great dishes from DC restaurants—that you make in your own kitchen. Here are five favorite brunch options you can make from home. And if you're tired of simply making sourdough loaves, try putting that starter to good use in a chocolate bundt cake instead. For our full list of recipes (including cocktails), click here.
• Go online grocery shopping from a restaurant. Local restaurants-turned-markets offer the double benefit of supporting a local business and limiting your exposure to the virus. Founding Farmers, which has launched online stores for its Tysons and Potomac locations to start, has an extensive inventory of more than 300 items (produce, fresh pastas, deli meats, ice cream, cleaning products).
• Or try something more gourmet. Fiola Mare has you covered for caviar or rack of black truffle stock, while Rare Steakhouse has opened up its dry-aging room for Tomahawk steaks and pork chops at discounted prices. Find more options here.
• Check out Washingtonian food critic Ann Limpert's online chat. Need advice on cooking projects and delivery options? She chats with readers every Friday at 11 AM.
Back to Top
SHOPPING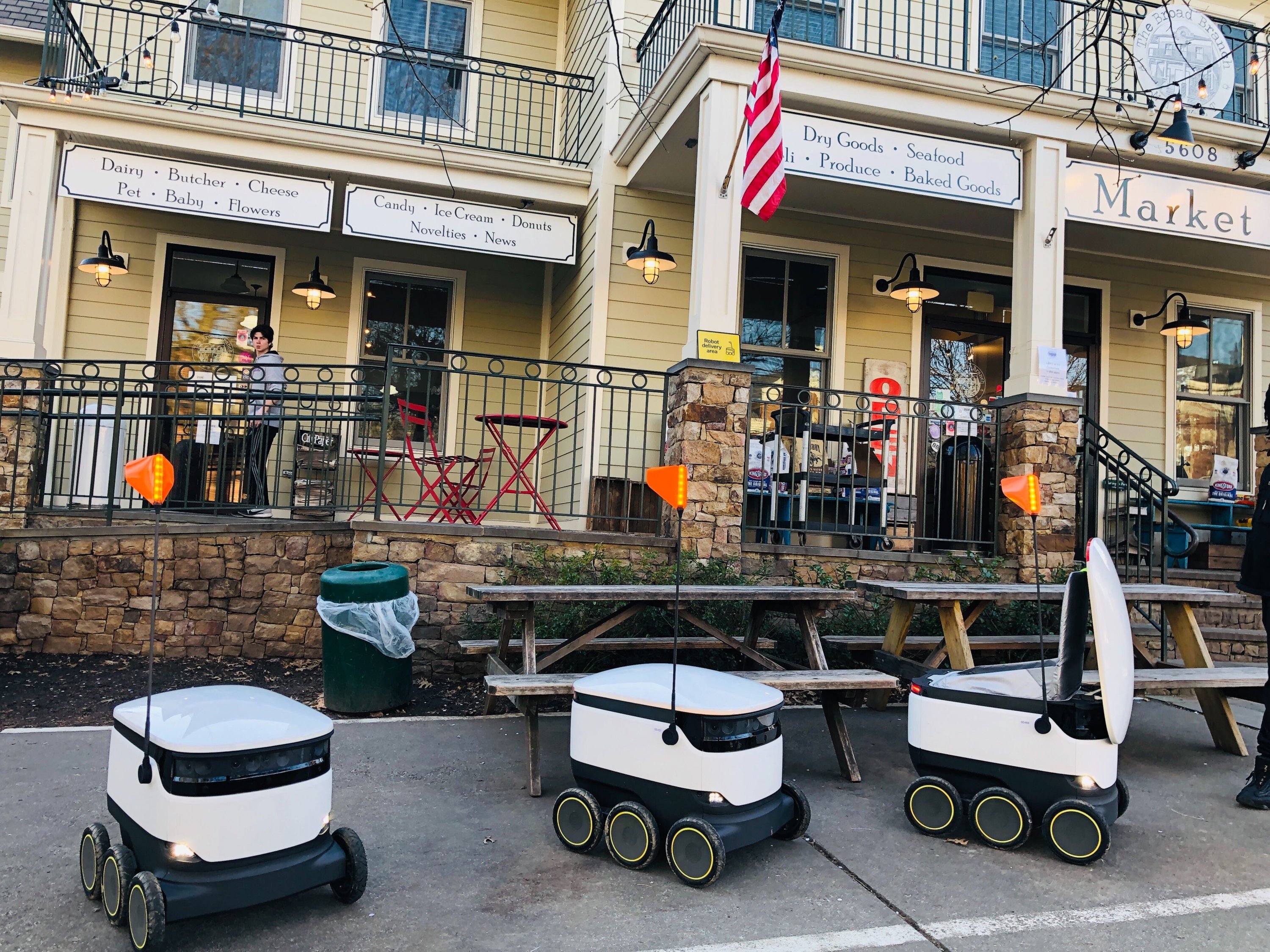 • Consult this handy map of DC businesses that are still active during the crisis. A great way to support local stores that you might not have ever tried before.
• Go to a farmer's market. Some are still open, although they're operating differently to comply with social distancing.
• Find the perfect piece of vintage furniture or decor from local shops Miss Pixie's and The Old Luckett's Store. Both are constantly updating their Instagram feeds with new inventory and are offering delivery or curbside pickup.
• Get supplies delivered by robot. At Chevy Chase DC's Broad Branch Market, you can have supplies brought by an autonomous delivery cart.
• Search (virtually) for your wedding dress. You don't have to wait to "try on" options.
• Do your Christmas shopping in April. To bring some cheer, Heurich House is hosting its traditional Christkindlmarkt—in the spring. This time, it will be an online market where you can purchase local artisanal crafts, jewelry, food, and more from April 18 to 26.
• Get a facial from Silver Mirror Facial Bar. You can't actually go to their Dupont location, but they are hosting virtual skin consultations.
Back to Top
MUSEUMS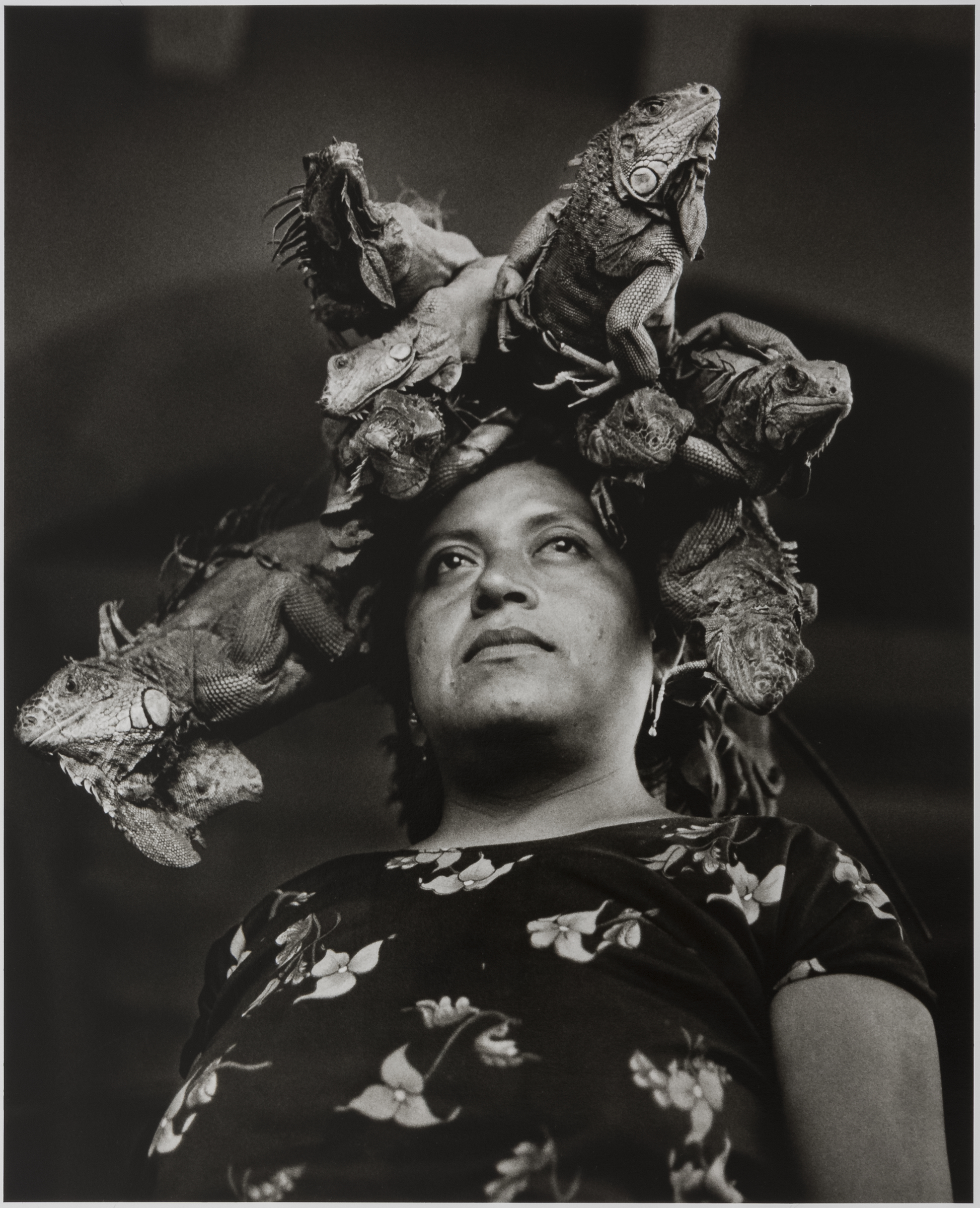 • Take a closer look at Degas. The National Gallery of Art's "Degas at the Opéra" exhibit was open less than two weeks before the museum closed to the public. But you can take a 360-degree virtual tour of the paintings or listen to an audio tour with speakers including curator Kimberly A. Jones and the Washington Ballet's Julie Kent. You can also explore the museum's permanent collection and check out some fun kids activities.
• Tour two online exhibits from the National Museum of Women in the Arts: an exploration of Graciela Iturbide's striking photographs of her native Mexico and an artist-guided tour of Delita Martin's large-scale multimedia works that center African visual traditions.
• Explore the National Museum of African American History and Culture. They have a large array of digital resources, including online exhibits, video archives, and more. One highlight: "Chez Baldwin," an exhibit on James Baldwin's home in southern France.
• Learn about gentrification and the history of DC's neighborhoods. You can explore maps and imagery in "Right to the City," a digital exhibit from the Anacostia Community Museum.
• Take a virtual walk through the National Air and Space Museum's Udvar-Hazy Center to view the massive historic aircrafts. The museum also has a host of other digital fun to keep you occupied, like its staffers' podcast "AirSpace" and interactive games and quizzes.
• Get crafty with family-friendly activities from the Phillips Collection. You can learn to make maracas or create pieces inspired by art in the contemporary museum, such as "The Round Table" by Georges Braque.
• Peruse the National Museum of the American Indian's online exhibits, including "Developing Stories: Native Photographers in the Field," which features the works of Native photojournalists Russel Albert Daniels and Tailyr Irvine. Both photo essays seek to "break down stereotypes of Native peoples and to portray stories that show the diversity and complexity of their contemporary lives," according to its website.
• Immerse yourself in the story of Jane Goodall. The National Geographic Museum released a virtual tour of "Becoming Jane: The Evolution of Dr. Jane Goodall," which illustrates the scientist's life, from the stuffed chimpanzee she had as a child to the real chimpanzees she studied in Tanzania.
• See the artifacts from the National Museum of African Art's collection. Exhibit pages include "I Am… Contemporary Women Artists of Africa" and the recently opened "Heroes: Principles of African Greatness." There are also at-home activities for kids.
• Make your own sun print (an early form of photography) with easy-to-get materials and instructions from the Smithsonian American Art Museum's crafts page. You can also take your pick of an artist you want to learn more about through "meet the artist" videos. If you'd rather simply look at art, experiment with the museum's virtual reality experiences where you can find popular old exhibits like "WONDER" and "No Spectators: The Art of Burning Man" (the former is for mobile view, the latter requires a VR headset).
• Join a Spies & Spymasters happy hour on Thursdays with the International Spy Museum. There will be a shared recipe from a local bartender that you can make before listening to stories of espionage with different topics every week. Other programs include spy chats (in which the executive director Chris Costa talks to former intelligence officials), spy trivia on Wednesday evenings, and spy school every Friday at noon for grades 4 and up.
• Dig into American history. Check out the National Museum of American History's online exhibits, like "Food: Transforming the American Table 1950-2000," which illustrates how drastically our meals had changed even before the pandemic shutdown.
• Learn more about the science behind viruses in the National Museum of Natural History's digital exhibit "Outbreaks: Epidemics in a Connected World." For something to take your mind off the current state of things, you can obsess over marine life through the museum's "Ocean Portal" or try forensic anthropology by studying bones.
• The National Museum of Asian Art has 13 different digital tours you can take through their collection. Explore the "Cosmic Buddha" up close or learn more about the opulent Peacock Room.
Back to Top
MUSIC AND OTHER PERFORMANCES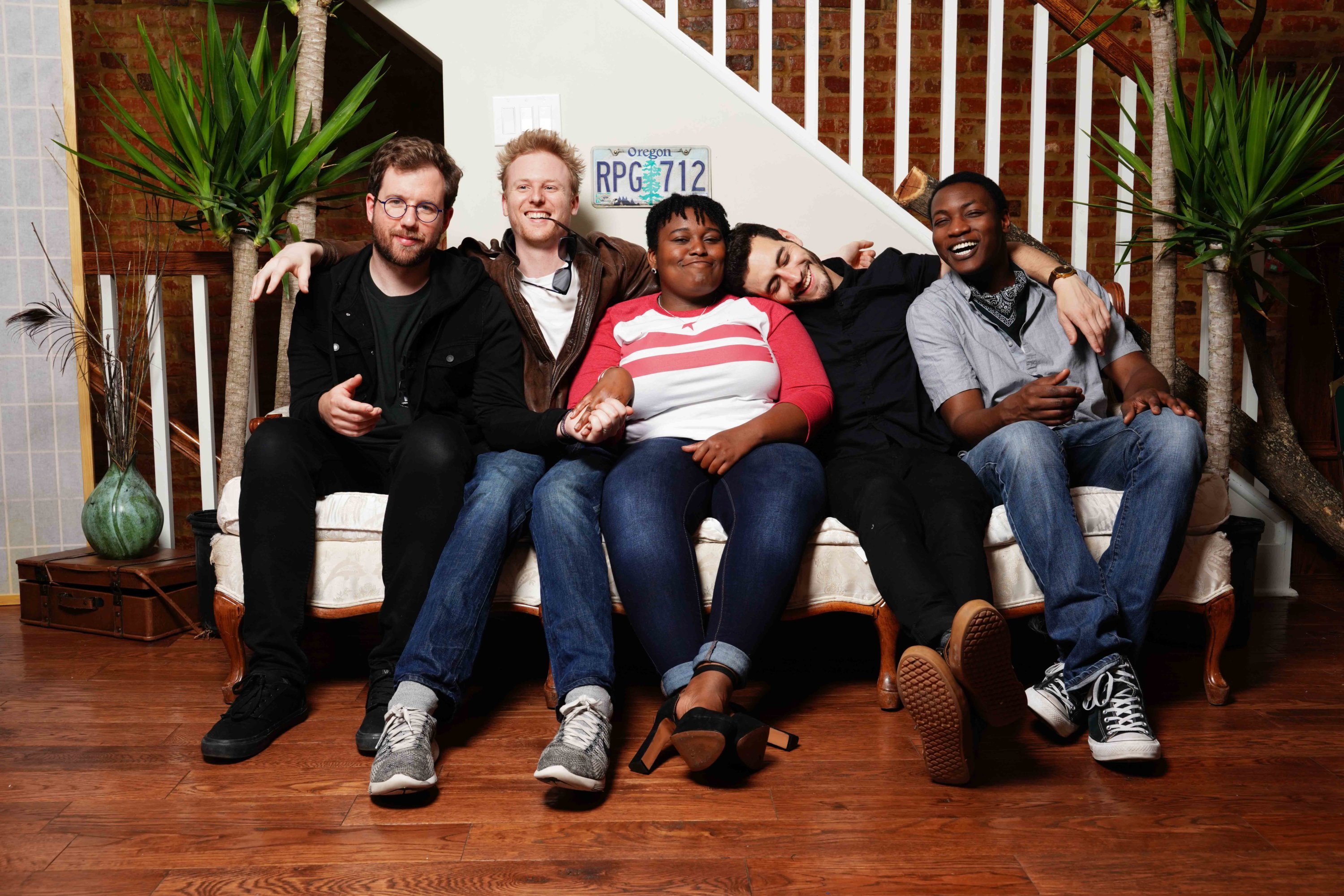 • Let the Kennedy Center bring you some tunes. They recently launched a series called Couch Concerts with music from Jason Moran, members of the National Symphony Orchestra, and other artists. And there is now a "digital stage" where you can take your pick of a wide variety of past performances. Watch Beyoncé's tribute to Tina Turner, clips from Lin-Manuel Miranda's In the Heights, the NSO's powerful rendition of Mahler's Symphony No. 5, and more.
• Enjoy a virtual performance from Sixth & I. The eclectic venue is putting on shows from local artists in its "Living Room Sessions" on Facebook. The first (which you can still watch) is from DC indie band Oh He Dead, with more in the works.
• Tell a story (or hear other people's tales). Every second Tuesday of the month, Story District hosts an open mic storytelling show. Now they're organizing a livestream of the show with pay-what-you-can ticket prices. For this month's "Acting The Fool," they're asking people to share a big mistake or moment of mayhem. RSVP here to receive a link to attend. (Story District will continue virtual shows throughout the quarantine, and they also offer other online activities like storytelling classes.)
• Watch brand new Facebook live performances from musicians who were originally slated to play the Wharf's Pearl Street Warehouse. Check out their Facebook page for upcoming performances, or watch previous sets from Thomas Gunn, Karen Jonas, and others.
• Dance like there's nobody watching. DC9's Liberation Dance Party is hosting Friday-night online events, so you can hop around your living room to artists like St. Vincent and Future Islands.
• Catch a digital concert from Songbyrd. They're offering a series of events called "Caged Byrd" on Instagram and Facebook. See a DJ set or a live performance every Tuesday and Thursday at 8 PM—or keep up with music trivia every first and third Monday of the month.
• Join a virtual jam session (or just watch). Strathmore is organizing virtual family jam sessions (best for ages 4-8) on Saturdays with musicians in genres from soul to bluegrass to folk on Facebook Live. Other online programs include "live from the living room" performances, art talks for both kids and adults, creative writing workshops, and book clubs.
• Go down a YouTube rabbit hole searching for old videos of classic DC music, like Rites of Spring at the 9:30 Club in 1985 or Junkyard Band at Wilmer's Park in 1989.
Back to Top
THEATER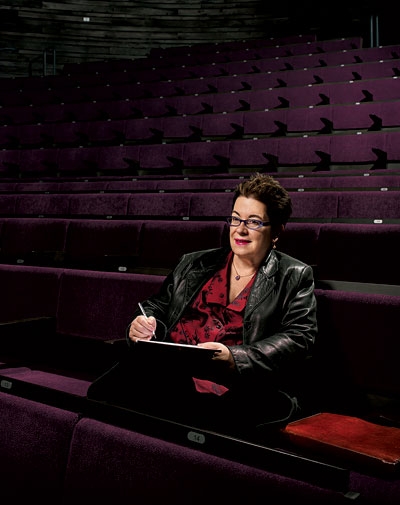 • Learn more about theater with Molly Smith. The Arena Stage artistic director is hosting weekly interviews on Zoom with various theatermakers—from playwrights and directors to costume designers and choreographers—for a series called Molly's Salon. You can also watch some of Arena Stage's "gifts of art" videos, featuring things like a tutorial on the dance from Fiddler on the Roof from choreographer Parker Esse and a reading from playwright Craig Lucas.
• Hear what's on the minds of notable playwrights. Round House Theatre is hosting a weekly chat series with the likes of Dominique Morisseau, Sarah Ruhl, and Aaron Posner. Gabrielle Hoyt, Round House's literary manager, is asking each guest about plays that have inspired their work.
• Watch some Shakespeare. Folger Theatre's 2008 production of Macbeth—which was directed by Aaron Posner and Teller, a literal magician—is online for free until July 1.
• Meanwhile, the American Shakespeare Center, based in Staunton, is offering productions for livestreaming, including Much Ado About Nothing, Henry IV (both parts), and A King and No King. Prices start at $10; productions will be available through at least May 3.
• Get in shape—theatrically. Synetic Theater is offering weekly physical-theater fitness classes with their company members on Zoom with a pay-what-you-can scale from $5-$20 through April 24.
Back to Top
MOVIES AND BOOKS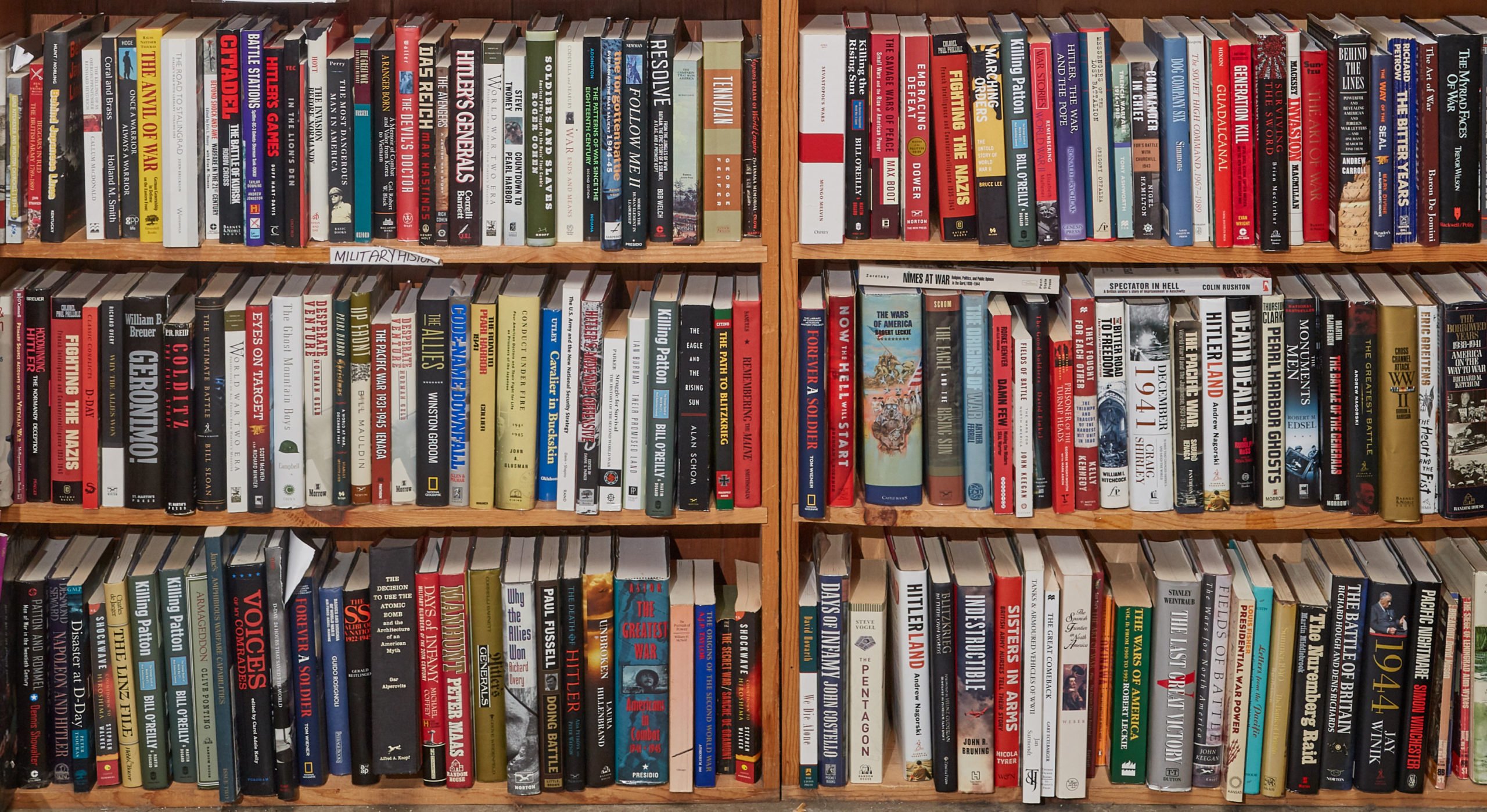 • Watch an AFI-approved film. You can't head to the AFI Silver Theatre right now, but you can still check out great old movies that the organization recommends. The AFI Movie Club is tapping prominent people to suggest a different movie each day (such as Steven Speilberg introducing The Wizard of Oz).
• Attend Washingtonian's virtual travel-film festival. Our staff picked some of their favorites.
• Check out the Spanish embassy's Spanish Cinema Now festival from home. The embassy has put two of this year's offerings online. You can enjoy Journey to a Mother's Room and Killing God through Vimeo (registration required).
• Support Chevy Chase DC's nonprofit Avalon Theater, which is hosting online screenings of some of its films, including a new documentary about street-fashion photographer Bill Cunningham.
• Join a virtual book club. Lost City Books is hosting online discussions of works by authors like Margaret Atwood. (And you can also still purchase books.)
• Or tune in to a reading: Politics and Prose can't host its usually slate of in-store events, but some of them have moved online, including recent talks from Rebecca Solnit and Melissa Clark. (They are also still selling books.)
• Improve your prose. Alexandria's Old Town Books has writing classes. Recent teachers have included Jenny Offill. (And you can also, of course, buy books!)
• Watch old Politics and Prose-sponsored events in CSPAN's archives, such as this Ronan Farrow event from last fall.
Back to Top
KIDS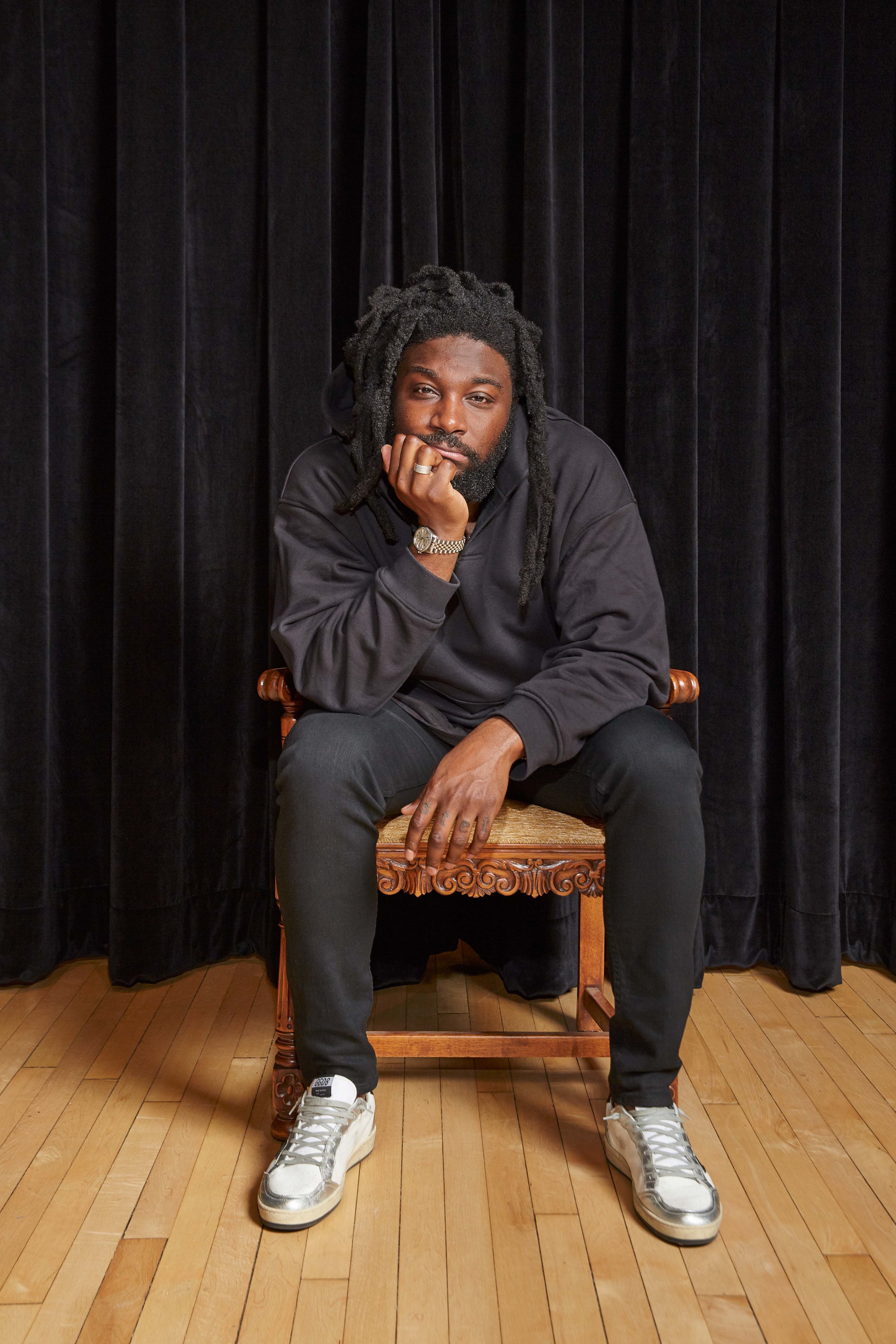 • Don't let the pigeon drive the bus. Or at least check out these "lunch doodles" from beloved Don't Let the Pigeon Drive the Bus author Mo Willems.
• Follow Captain Underpants writer/illustrator Dav Pilkey's weekly virtual drawing demos, readings, and more with the Library of Congress.
• Watch a video series from bestselling YA author Jason Reynolds called "Write. Right. Rite." with writing prompts and other creativity-boosting activities for kids in partnership with the Library of Congress.
• Color between the lines (or not!). A local artist has created coloring pages featuring scenes around DC.
• Get arty with a local museum. The Hirshhorn is publishing DIY arts and crafts prompts for kids with their "Maker Morning" series.
• Have a Zoom party with the Great Zucchini. The local kids-party entertainer is doing his thing online.
• Sign your kids up to learn and have fun. Family social club the Lane is hosting online events with different themes, including animals and art.
• Take a yoga break. Jen Mueller, the owner of the popular Breathing Space practice on Capitol Hill, is streaming a ton of yoga, mindfulness, and "brain-break" classes all week long on Zoom for littles ranging from babies to middle-schoolers. Classes are taught by a range of instructors, cost $12 and up, and are limited in size.
• Do storytime with an astronaut. The Global Space Education Foundation sends children's books to the International Space Stations—and astronauts read them aloud. All videos on the Story Time From Space library are catalogued here.
• Make a mini-movie, and get a director's notes on it. Imagination Stage in Bethesda is experimenting with different challenges (make your own mini movie on a theme of the week) and tutorials (think: the set director helps you build a castle out of household objects). Follow the theater company on Facebook and bookmark their blog for the latest videos and contests.
• Understand the moment. Time for Kids has opened up its digital library for free for the remainder of the school year. It's packed with worksheets, quizzes, teaching tools, and more to help grapple with these fraught times.
Back to Top
FITNESS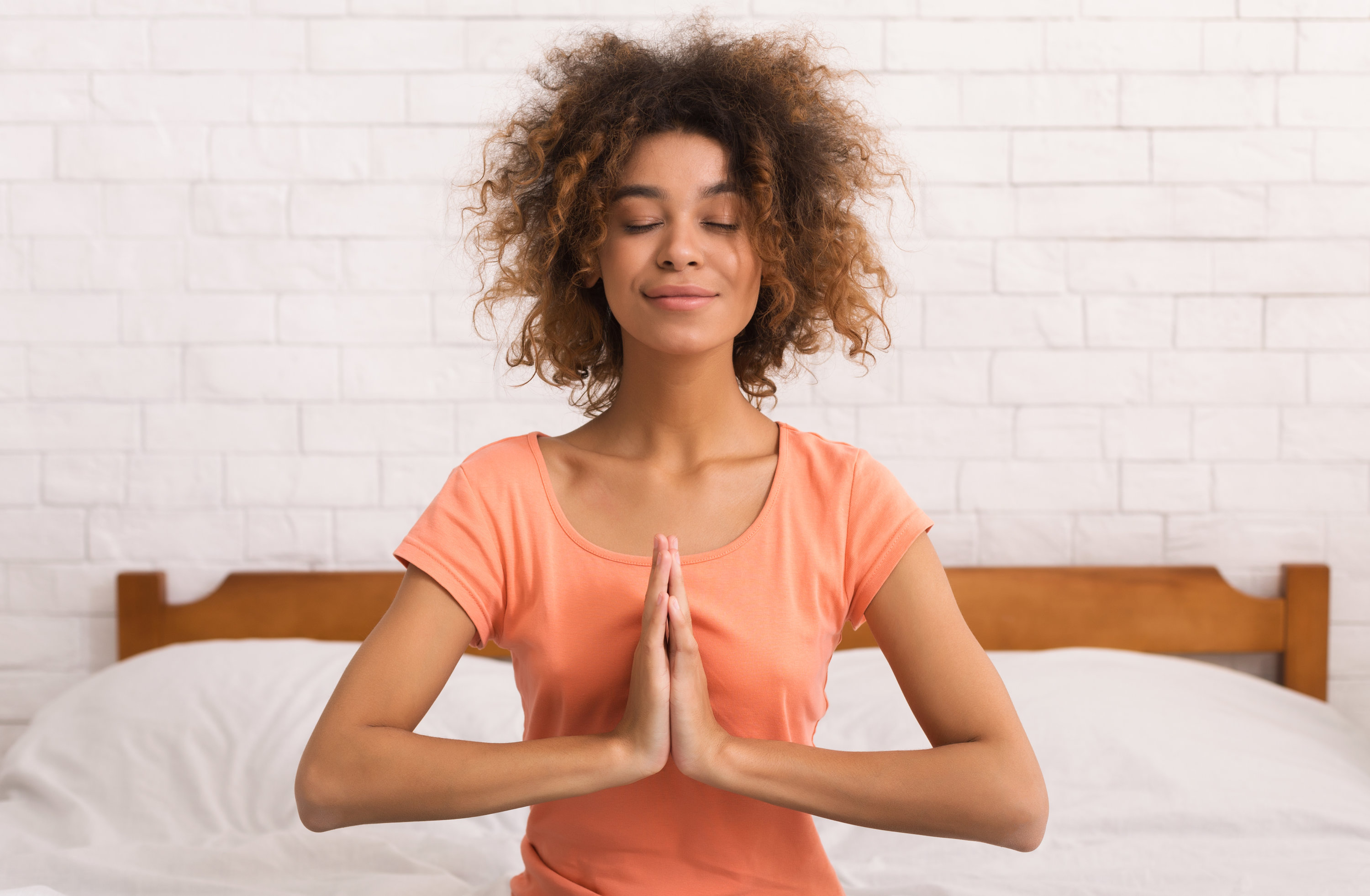 • Bring your gym to your home. Some local fitness studios are now renting their equipment to members, including mats, weights, and other items.
• (Mentally) travel beyond the confines of your crowded group house by streaming a virtual guided meditation or breathwork class courtesy of Recharj. Or maybe you've reached the part of the pandemic where you officially need to stream an emotional resilience class—don't worry, they have those, too.
• Elevate your heart rate without watching White House briefings. The Logan Circle HIIT and strength studio Cut Seven is hosting live workouts via Zoom for $15 a class, and is also posting free workouts on its Vimeo and YouTube pages.
• Take a socially distant ride…on a stationary bike. The Alexandria spin studio Ascend Cycle will let you rent one of their bikes for $90 a week, and it's streaming live and on-demand classes, as well as one-on-one virtual training.
• Discover a new spot for a run (just stay away from crowded sidewalks). Formula Running Center in Arlington has a virtual membership that includes daily workouts and classes, nutrition advice, and a list of local running routes.
• Put Slack on "do not disturb" and take a lunchtime yoga class. Even though its seven DC locations are closed Yoga District is livestreaming daily series of flows for all levels of at-home yogis
• Channel your inner Rocky (minus the whole going to a potentially germ-infested gym part). NuBoxx, a boxing and conditioning group with locations in NoMa and on U Street, has a monthly Zoom membership that gives you access to three virtual boxing and conditioning classes a week.
• Break a sweat while livestreaming a workout/dance party in your living room. Daybreaker, the "sober rave" that hosts early morning events at spots like the Kennedy Center or the National Building Museum, is taking its schedule virtual with themes like "80s aerobics class" and "disco house party."
Back to Top
HOME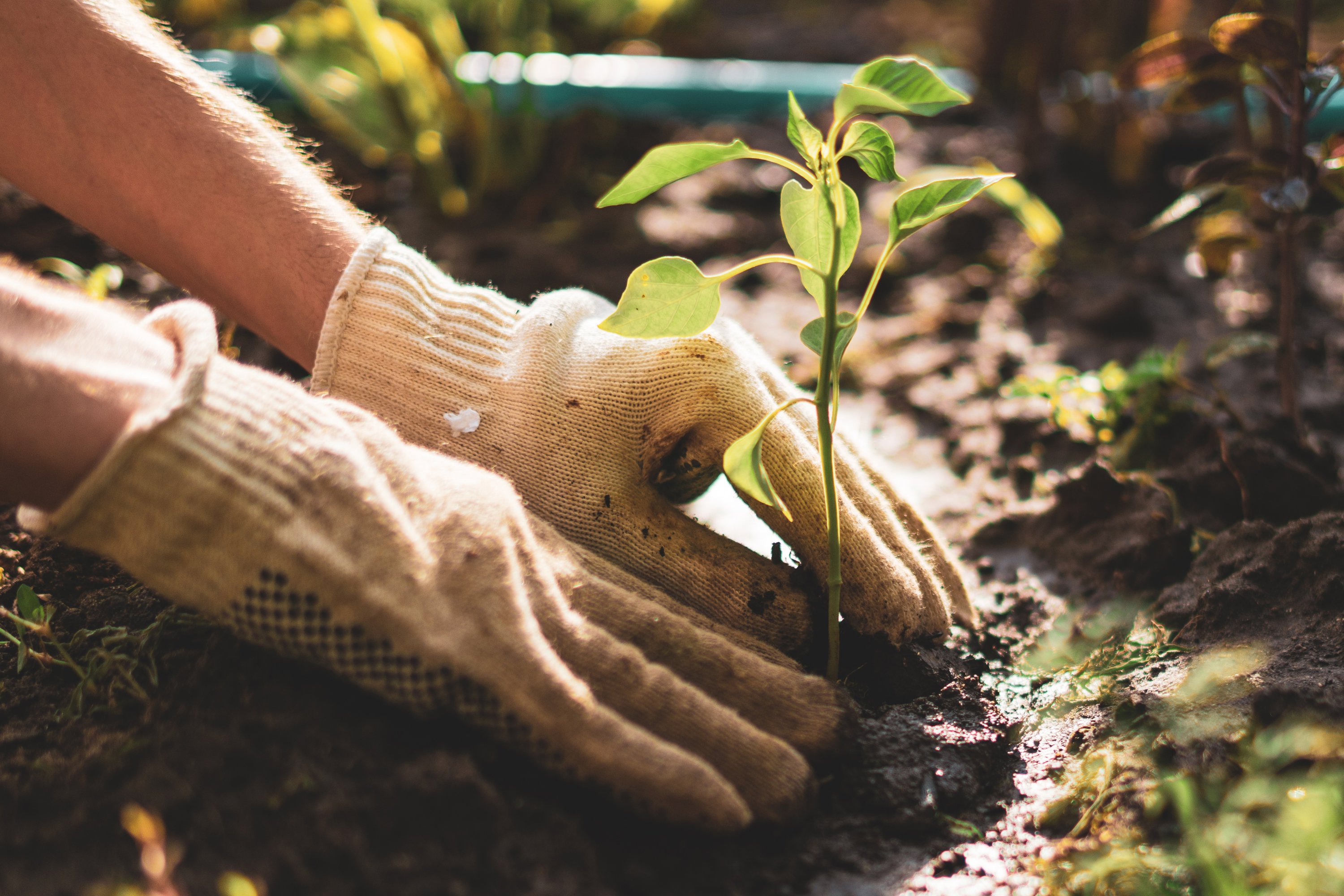 • Take an online flower-arranging or terrarium-making workshop with Petworth plant shop She Loves Me. (They'll deliver the materials to your doorstep!)
• Or let them do the work and order yourself a contactless bouquet delivery to brighten up your quarantine.
• Get your photos framed. With Framebridge, you can dress up your walls while supporting a local business—without leaving the house. Or you could turn them into an album.
• Order one of DC maker Kate Zaremba's whimsical wallpapers. She can also teach you how to hang it.
• Get started on your spring gardening. Local garden centers such as Ginkgo Gardens and Merrifield are offering delivery or curbside pickup.
• Tidy up with virtual organizing workshops from the pros at local company Neatnik.
• Hunt for your dream home—without leaving the house. Area real estate agents are offering virtual house tours for anyone who's in the market.
• Get inspired by Great Falls interior designer Lauren Liess, who posts "Homework" instructional videos on her Instagram every week. Learn how to properly scrub your cutting boards or how to replant leftover produce from the grocery store (yes, really).
Back to Top
CLASSES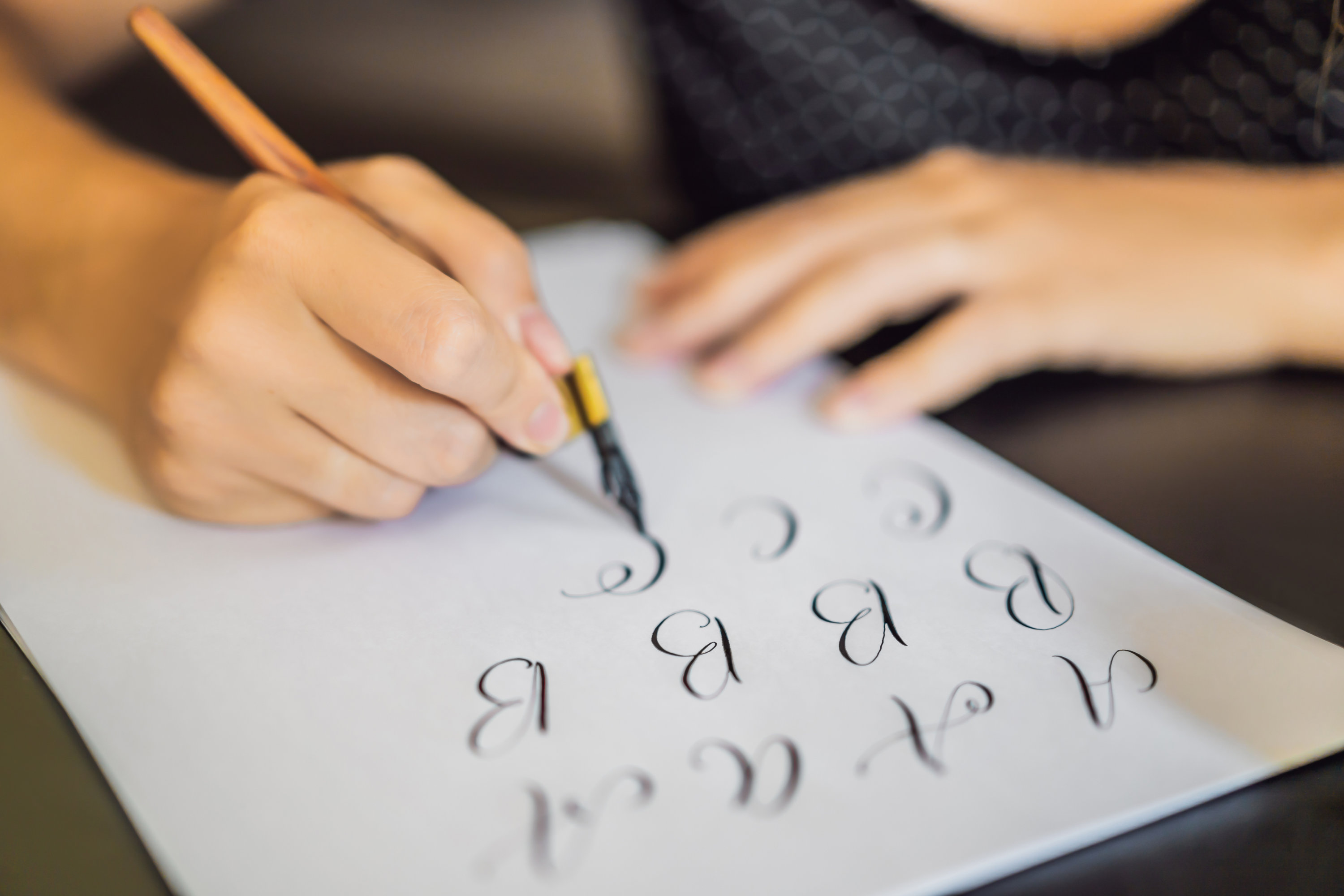 • Learn to knit. Fibre Space's $35 beginner's kit includes 220 yards of wool yarn (choose from ten colors), a set of bamboo needles, and an instruction booklet for making your first scarf, and it can be shipped to you or picked up curbside in Alexandria.
• Take an art class. The Alexandria-based Torpedo Factory Art Center is doing a weekly series of artist interviews and hands-on activities you can join from home. Videos are available on Thursdays at 7 PM on Facebook and Instagram live.
• Or pick up a sketchbook and try figure drawing. The National Portrait Gallery has digital sketching workshops focused on the human body every Thursday at 11 AM on Instagram. Artist Jill Galloway will teach new techniques every week for all drawing levels (ages 13 and up). Learn more about other workshops like cartooning and collage here.
• Try an improv class. DC Improv is offering Intro to Sketch Comedy and Beginning Improv online, so now you can find new ways to annoy your quarantine-mates.
• Supercharge your penmanship with a calligraphy class. One of the area's best, Laura Hooper, has put together a kit with all the materials needed to get started—an oblique pen, ink, and an instruction book, plus access to a video tutorial.
• Hone your acting chops. There are currently lots of virtual classes for both adults and kids from area theaters. Some standouts include The Actors' Center ($15 or Pay-What-You-Can), Shakespeare Theatre Company's virtual adult classes ($149 for six weeks), and Olney Theatre's Zoom classes for various age groups (free with registration). You can find a full list here.
• Arrange flowers like a pro. Helen Olivia Flowers had been hosting weekly flower-arranging classes in its Alexandria studio for 15 years. Now the adult and kids' classes are virtual. A bucket of blooms and all the necessary materials will be dropped on your doorstep. Then tune in for an Instagram Live/IG TV tutorial.
• Learn a new musical instrument (or get better at the one you already play). Lessons from local music schools Back to Bach and School of Rock have moved online with one-on-one virtual instruction.