1. Take an Art Walk
Logan Circle and U Street are home to the highest concentration of cool music venues in town, plus some of the best contemporary art galleries. They're fantastic places to spend the day.
Everyone knows 14th Street comes alive during weekend brunch time. Start your day by taking in the scene at Le Diplomate (1601 14th St., NW; 202-332-3333), where it's socially acceptable to devour the excellent burger at 9:30 am. (The omelets and pastries are superb, too.) Across the street, Estadio (1520 14th St., NW; 202-319-1404) serves fried eggs with chorizo hash, as well as torrijas—French toast's Spanish cousin.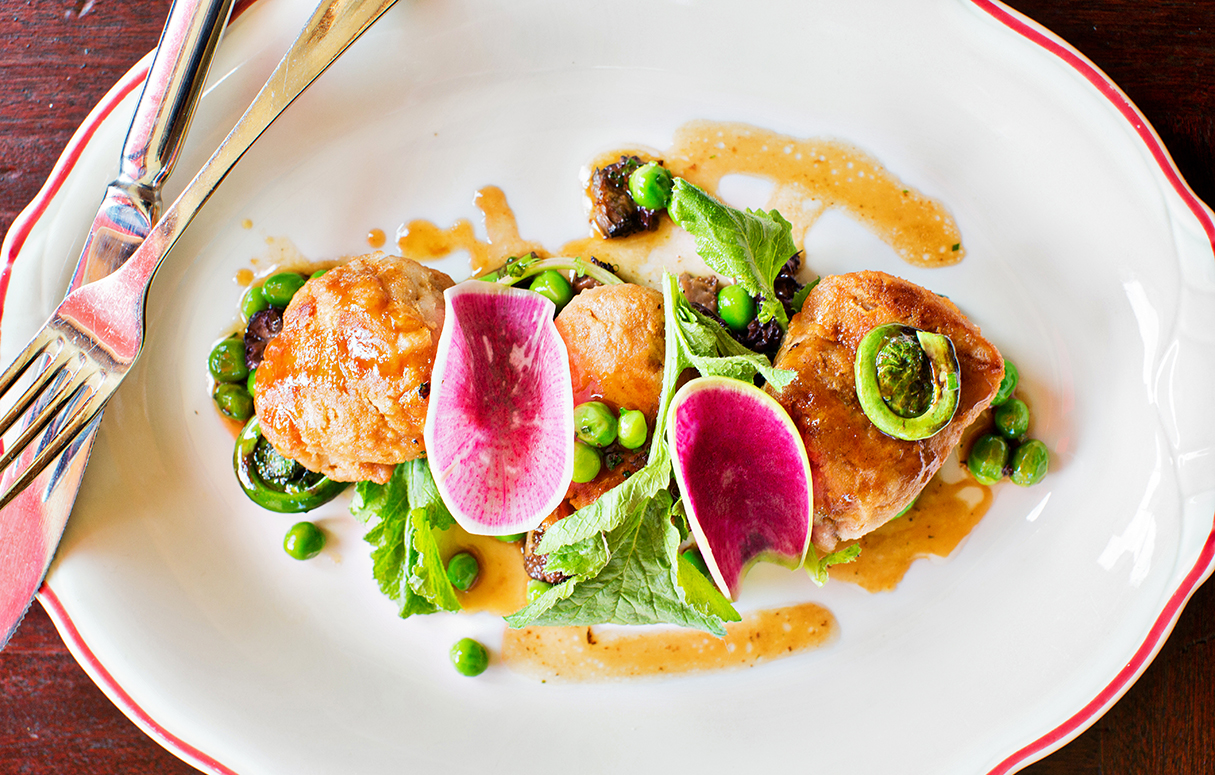 The art gallery Transformer (1404 P St., NW; 202-483-1102) is a few doors away. Supported in part by the Andy Warhol Foundation for the Visual Arts, its tight quarters host about seven exhibits a season featuring young emerging artists. In September, DC resident Margo Elsayd takes over the nonprofit's space. Expect something offbeat: One of Elsayd's recent projects involved an installation of boxes dispensing free condoms.
Hop back onto the main drag to discover two of the top art galleries in Washington. Hemphill Fine Arts (1515 14th St., NW, Suite 300; 202-234-5601) and Adamson Gallery (1515 14th St., NW, Suite 301; 202-232-0707) flourish far from foot traffic—hidden in a high-rise where you have to use an intercom to get buzzed upstairs. They merit the extra fuss.
Hemphill's upcoming show celebrates the work of local artist Renée Stout. Described by gallery founder George Hemphill as "a major voice in the African-American community," Stout creates multimedia projects through the perspective of her alter ego—an herbalist and fortuneteller. Adamson functions as both photo gallery and printmaker and has exhibited and printed the work of Chuck Close and Annie Leibovitz.
Gallery Neptune & Brown (1530 14th St., NW; 202-986-1200) opened in mid-July in the space previously occupied by Gallery Plan B, right across from Adamson and Hemphill. Neptune, however, is no newcomer—it's a satellite location for husband and wife Christine Neptune and Robert Brown, who also operate a petite space dedicated to modern and contemporary work in Georgetown's Book Hill.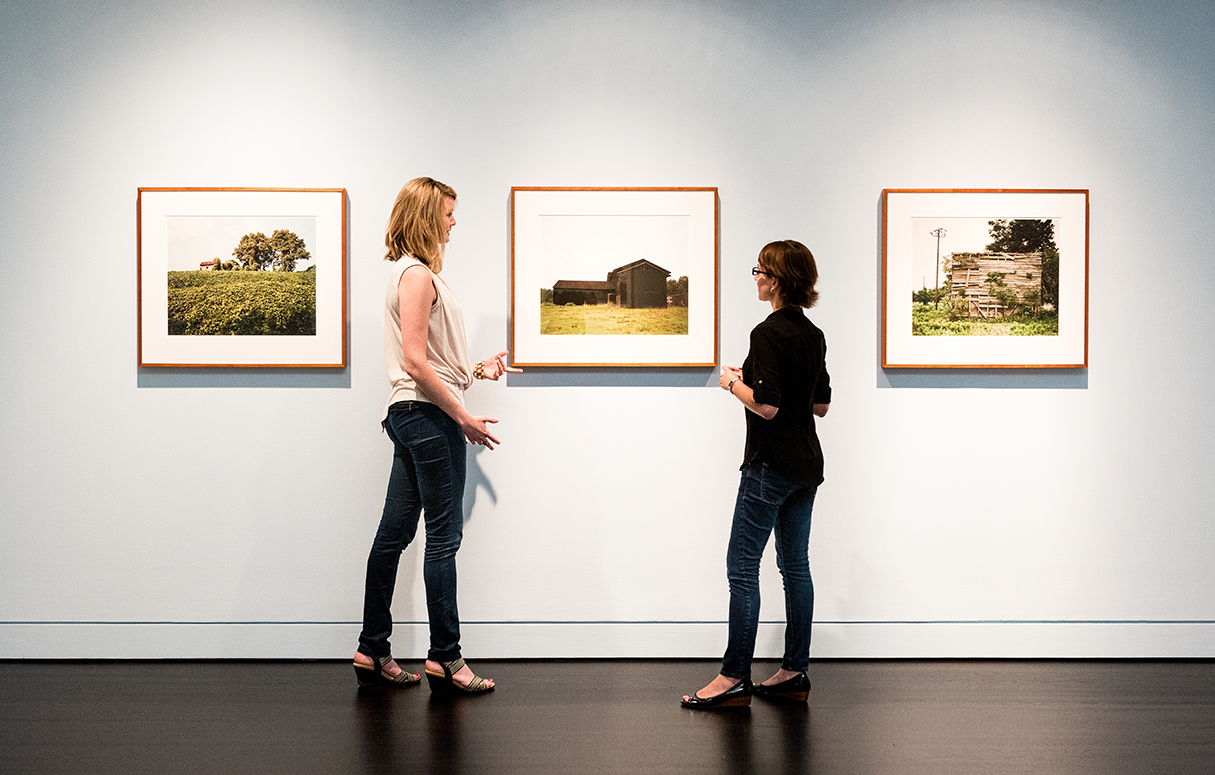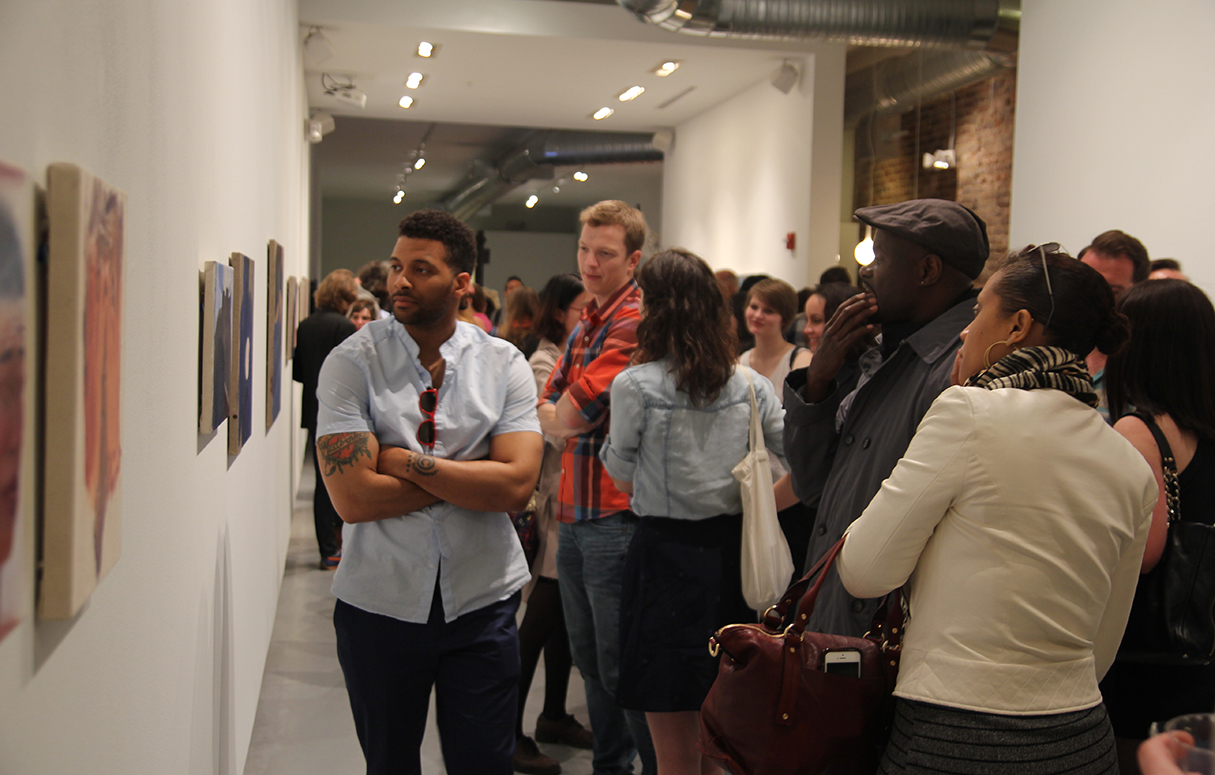 On U Street, there's Hamiltonian Gallery (1353 U St., NW, Suite 101; 202-332-1116). Built on a strong fellowship program that showcases ten up-and-coming artists at a time, this is the sort of whimsical gallery where you might happen upon a Formica water fountain in the middle of the room.
For a late-afternoon treat, walk up the street to Ghibellina (1610 14th St., NW; 202-803-2389). From 4 to 6:30, the restaurant hosts one of the best happy hours in the area, with pizzas 50 percent off. The sausage variety, with Calabrian chilies and shaved red onion, is among our favorites. At Etto (1541 14th St., NW; 202-232-0920), where even the flour is milled on-site, try the anchovies in green sauce and the martini mixed with house-made white vermouth and local Green Hat gin.
Finish the day with a live show. Options abound: Theater junkies can find provocative productions at Studio Theatre (1501 14th St., NW; 202-332-3300), which debuted in Logan Circle back in 1978, when the neighborhood was still crime-ridden and reeling from the 1968 riots.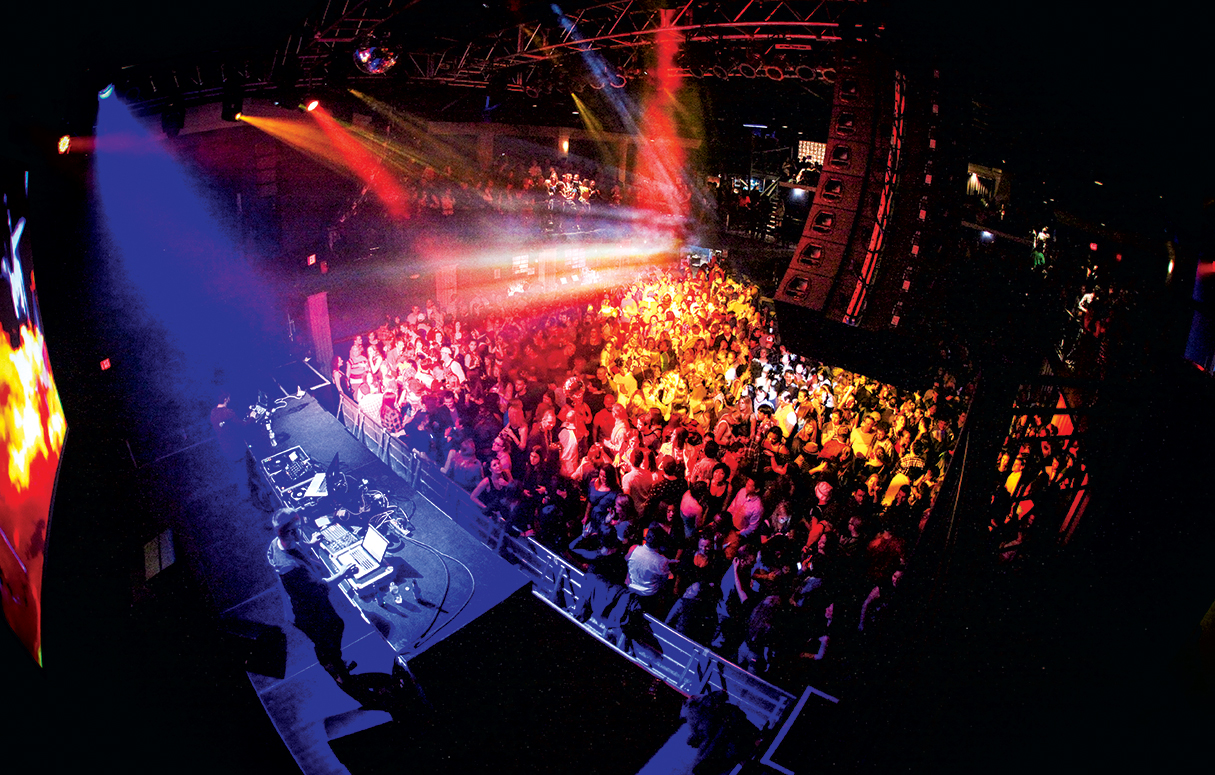 If you're in the mood for music, check out the 9:30 Club (815 V St., NW; 202-265-0930), the Black Cat (1811 14th St., NW; 202-667-4490), or U Street Music Hall (1115 U St., NW; 202-588-1889).
They're all a brief walk from Amsterdam Falafelshop (1830 14th St., NW; 202-232-6200), where you can end the night (or greet the wee hours) with a falafel sandwich and fries. On Friday and Saturday, it's open until 4 am.
2. Hunt for Treasures
Most of DC's hippest secondhand stores are concentrated around U Street and Logan Circle. With the right focus, the truly dedicated can hit upward of ten shops in a single trip.
First, you'll need fuel. Game out your day at Slipstream (1333 14th St., NW; 202-450-2216) while sipping a strong cup of single-origin coffee and enjoying the breakfast rice bowl. If you'd rather have something sweet, try Dolcezza (1418 14th St., NW; 202-817-3900). Though the shop is best known for gelato, its alfajor sandwich cookies stuffed with dulce de leche make a delicious morning snack paired with a Stumptown coffee or nitrogen-infused cold brew.
After caffeinating, take the short walk to Buffalo Exchange (1318 14th St., NW; 202-299-9148). It's larger than the Georgetown location and has rows of shoes and a well-curated men's section. The staff is on top of trends—Jason Barnes, who performs around town as the gender-bending Pu$$y Noir, works as a buyer—so it's a good place to dig for of-the-moment pieces at a bargain price.
Next, browse the eclectic mix of used furniture and home goods at Miss Pixie's Furnishings & Whatnot (1626 14th St., NW; 202-232-8171). Wares include stacks of old photos for $1 apiece, farmhouse benches, painted dressers, and brightly colored sofas.
Treasury Vintage Clothing & Curios (1843 14th St., NW; 202-332-9499) is up a flight of creaky wooden stairs. The minimalist space houses a carefully chosen collection of paisley dresses, Boy Scout shirts, vintage tie clips, and costume jewelry. The cool quotient is high—and so are the prices, making this the place to look for something extra-special.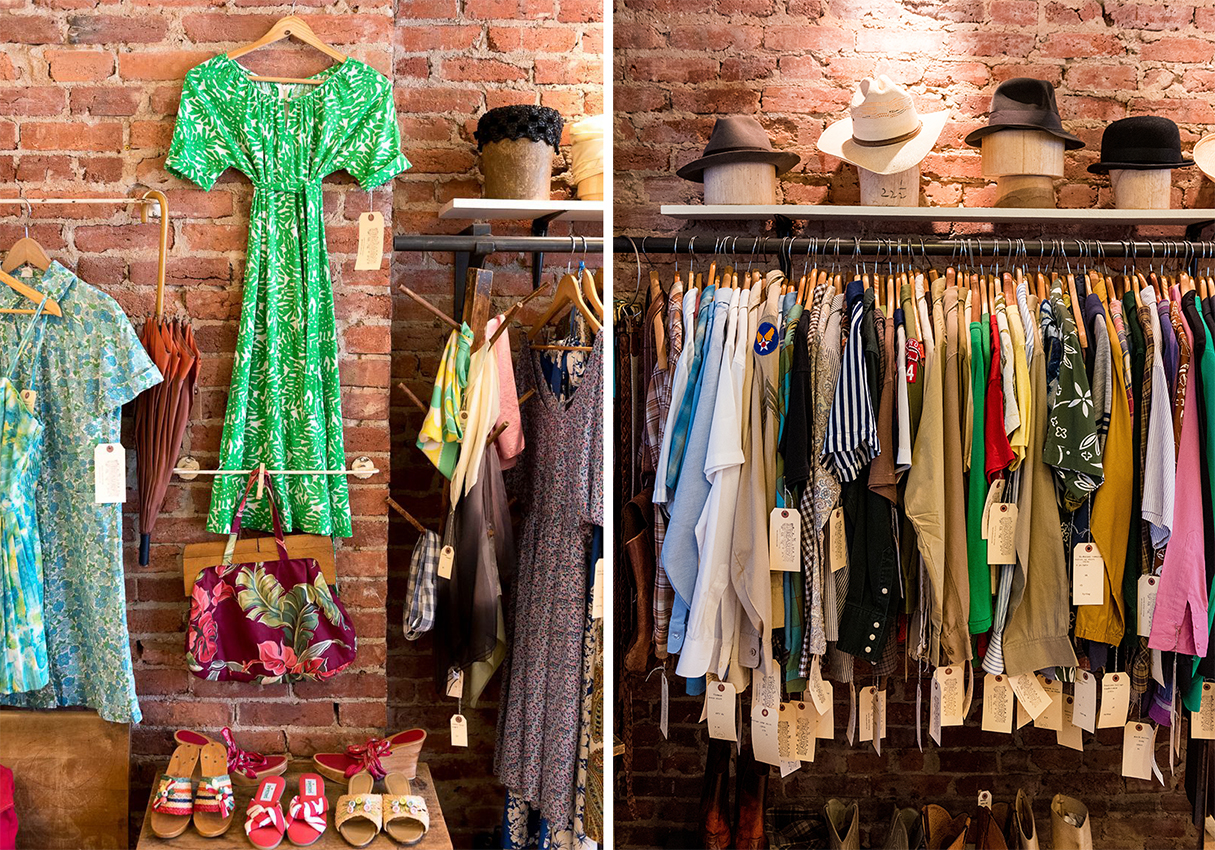 Continue up to U Street to check out GoodWood (1428 U St., NW; 202-986-3640), a store that feels as if you stumbled into your most interesting friend's apartment. Perfumed with Brooklyn's Good candles, the warm space is full of antique leather and dark wood furniture. Vintage vases compete for shelf space with artisanal toiletries. Even if you don't find the right piece, you'll walk away with plenty of design inspiration.
If it's a Sunday, catch the tail end of brunch at Compass Rose (1346 T St., NW; 202-506-4765) and don't miss the gooey khachupuri, with its cheesy, eggy center. Try one (or two) of the house cocktails, such as the bitter Tea Time in Trafalgar Square, frothed with egg whites.
Now tackle the rest of U. Head to Junction (1510 U St., NW; 202-483-0261), a pocket-size space with a variety of funky finds including affordable vintage T-shirts, piles of sunglasses, and swirly-patterned skirts.
A few doors down—and up a couple of flights—is the jewelry haven Legendary Beast (1520 U St., NW; 202-797-1234). The store practically overflows with silver, glass, and gold costume baubles in a range of styles, from Art Deco to mod. Some are up to a century old.
Millennium Decorative Arts (1528 U St., NW; 202-483-1218), open since 1992, sells high-quality midcentury-modern furniture. Vintage mirrors and eclectic art adorn the walls.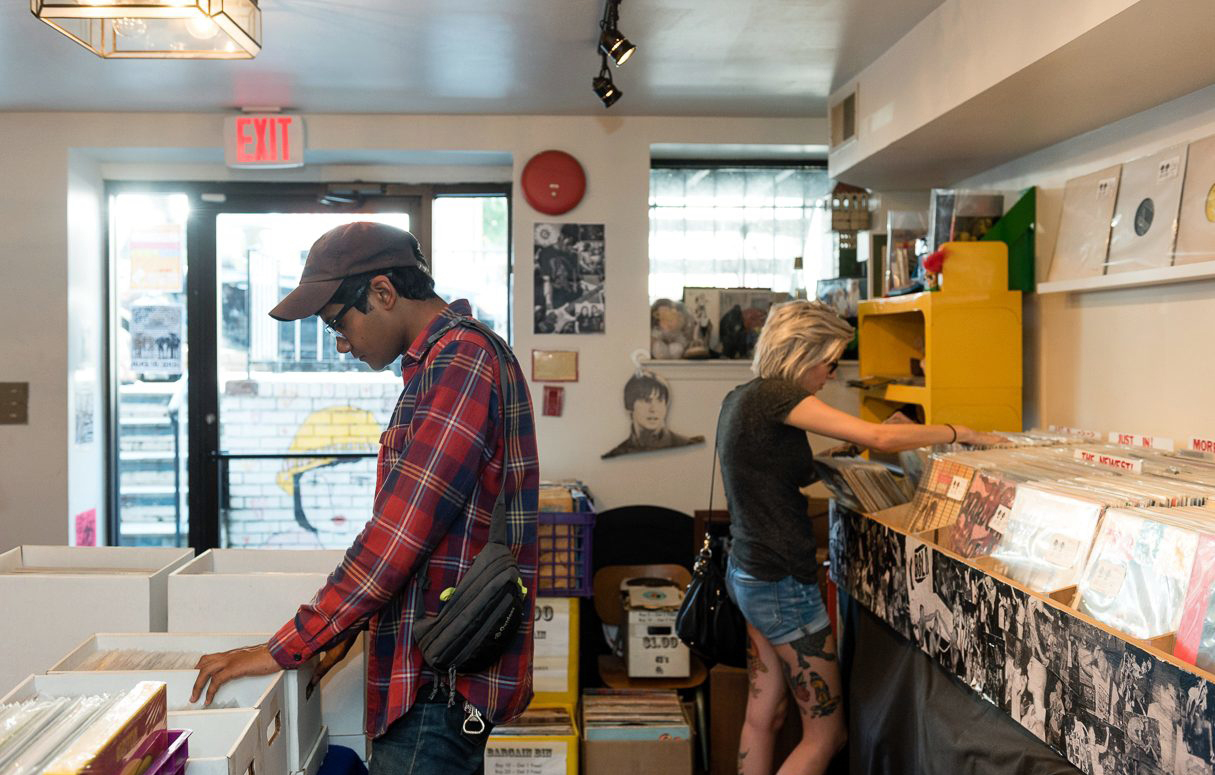 Next door is Joint Custody (1530 U St., NW; 202-643-8614), where you can flip through vinyl records from many genres—Ghostface Killah, the Who, Prince, New Order, the Mamas & the Papas—while the knowledgeable staff spins tunes. Aside from music, the focus is mostly on vintage band T-shirts. There's one women's rack with leather jackets and dresses, plus a selection of Frye boots and moccasins and sparkly gold motorcycle helmets.
End the day at the newcomer Provision No. 14 (2100 14th St., NW; 202-827-4530). If the weather allows, sit on the patio and sip cocktails crafted from freshly squeezed juices or tonics and syrups made on the premises. Then dive into chili-braised short ribs and congratulate yourself on all your awesome finds.
3. Learn Your History
The Logan Circle/U Street area has earned its reputation as DC's mecca for loft-style condos and trendy bars and restaurants, but it would be a shame for that status to overshadow its robust history, which spans the Civil War to U Street's heyday as "black Broadway" to its prominent role in the civil-rights movement. Exploring the neighborhood's evolution is just as exciting as trying the latest restaurant on 14th Street.
Start at the eastern exit of the U Street/Cardozo Metro stop, where you'll be in front of the African American Civil War Memorial. It commemorates the 200,000-plus black Union soldiers, whose names are etched on plaques beneath a ten-foot bronze sculpture called "The Spirit of Freedom." The associated African American Civil War Museum (1925 Vermont Ave., NW; 202-667-2667) is across the street. There you can roam free of charge to learn all that was at stake for the soldiers. Artifacts include a bill of sale for an 11-year-old slave named Leathy. Rather take a guided walk-through? Just call ahead.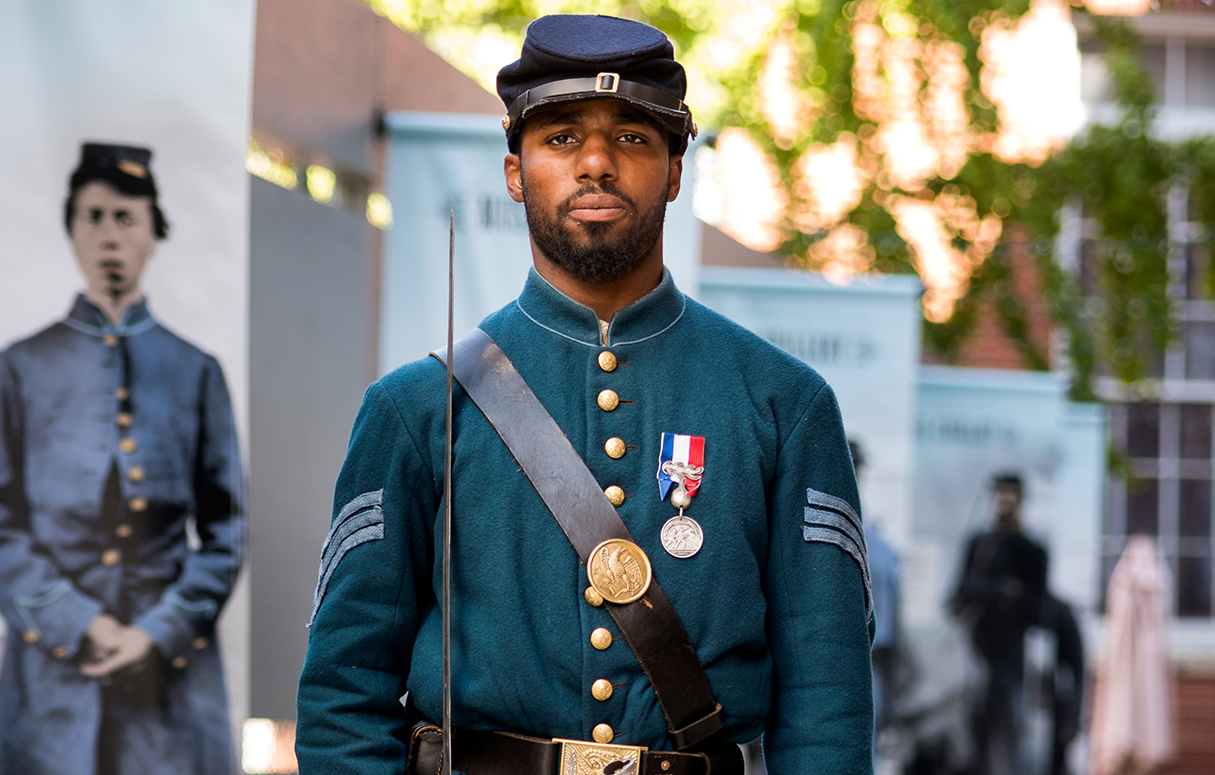 Stroll to 14th Street and stop by Cork Market & Tasting Room (1805 14th St., NW; 202-265-2674). If you're already hungry, try something small like the avocado toast. But what you're really after are supplies for a picnic brunch for later. Choose from a selection of salads including Mediterranean couscous and an egg salad with bacon and goat cheese.
Walk a few more minutes south and return back to Vermont Avenue to find the former site of Camp Barker, a complex of barracks and tents that housed some 4,000 civilians and Civil War soldiers. Because many were African-American asylum seekers who had recently fled slavery, President Lincoln would visit the camp to meet with them. The site is now home to the Vermont Avenue Baptist Church (1630 Vermont Ave., NW; 202-667-1078), which boasts a rich history of its own, having drawn prominent speakers over the years, including Martin Luther King Jr. in 1956 and President Obama in 2010.
Next stop is the Mary McLeod Bethune Council House (1318 Vermont Ave., NW; 202-673-2402). From 1943 to 1966, the building was the headquarters of the National Council of Negro Women, founded by civil-rights activist Mary McLeod Bethune. Now a National Historic Site, it offers daily tours detailing Bethune's tireless advocacy for race and gender equality.
The actual Logan Circle is just a half block away. The statue in the middle is of the man the neighborhood is named for, John A. Logan, a Civil War general and politician who lived on the circle. Settle on the grass to enjoy your spread from Cork Market. You can admire the surrounding Victorian architecture, such as the mansion at 1 Logan Circle, originally built by Ulysses S. Grant's son, and—perhaps after you're done eating—ruminate on the circle's past as a gallows for Civil War defectors.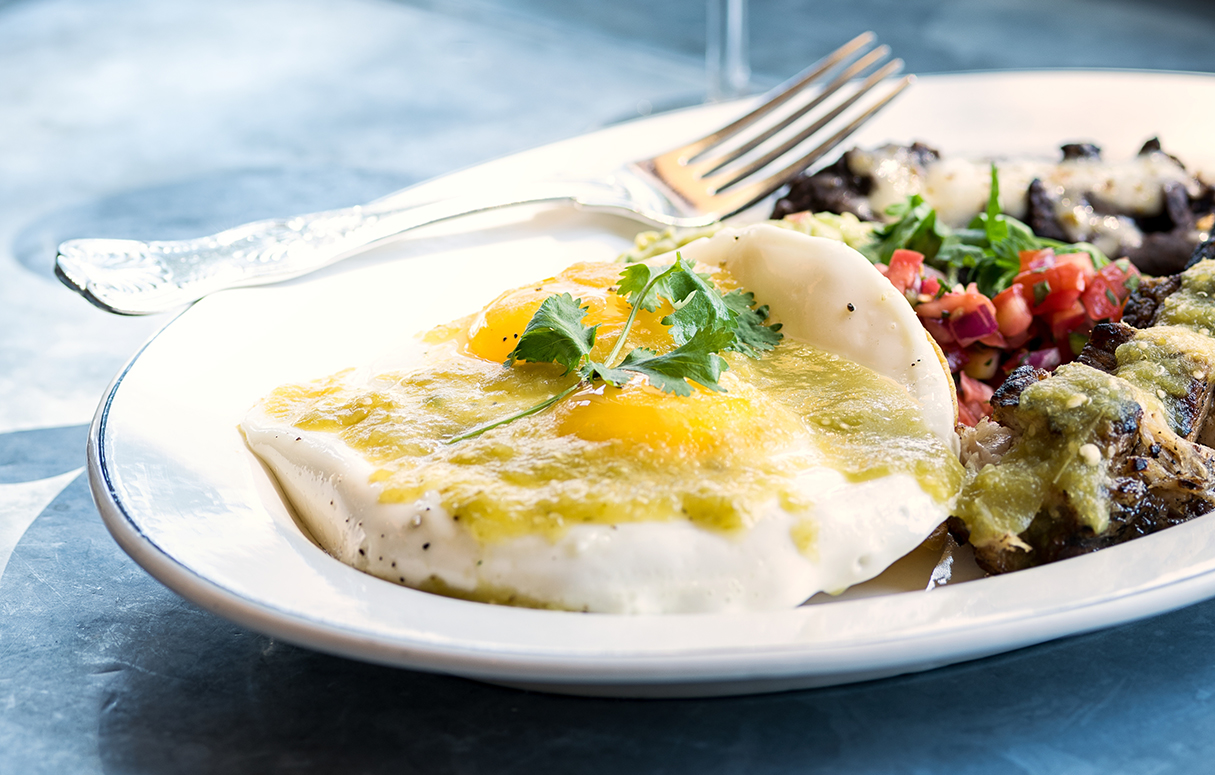 If it's too rainy to linger over a picnic, try nearby Pearl Dive Oyster Palace (1612 14th St., NW; 202-319-1612) for brunch. Go for the huevos rancheros, served with corn tortillas and braised pork, and wash it down with a fresh-grapefruit-juice mimosa.
To rebound from the heavy meal, try an espresso to go from Peregrine (1718 14th St., NW; 202-525-5127) or a pour-over from the Wydown Coffee Bar (1924 14th St., NW; 202-507-8411). Then head just north of U Street to St. Augustine Catholic Church (1419 V St., NW; 202-265-1470), which played an important role during segregation. Once a historically African-American congregation, St. Augustine merged with the white congregation at St. Paul's Roman Catholic Church in 1961 to send a message of unity. If you call ahead, you can arrange a tour of the Gothic-style building with the church's historian, Dena Grant.
Continue to Meridian Hill Park (between 15th and 16th sts. and W and Euclid sts., NW; 202-895-6000), where you can sit by the cascading fountain and rest from your busy day to people-watch.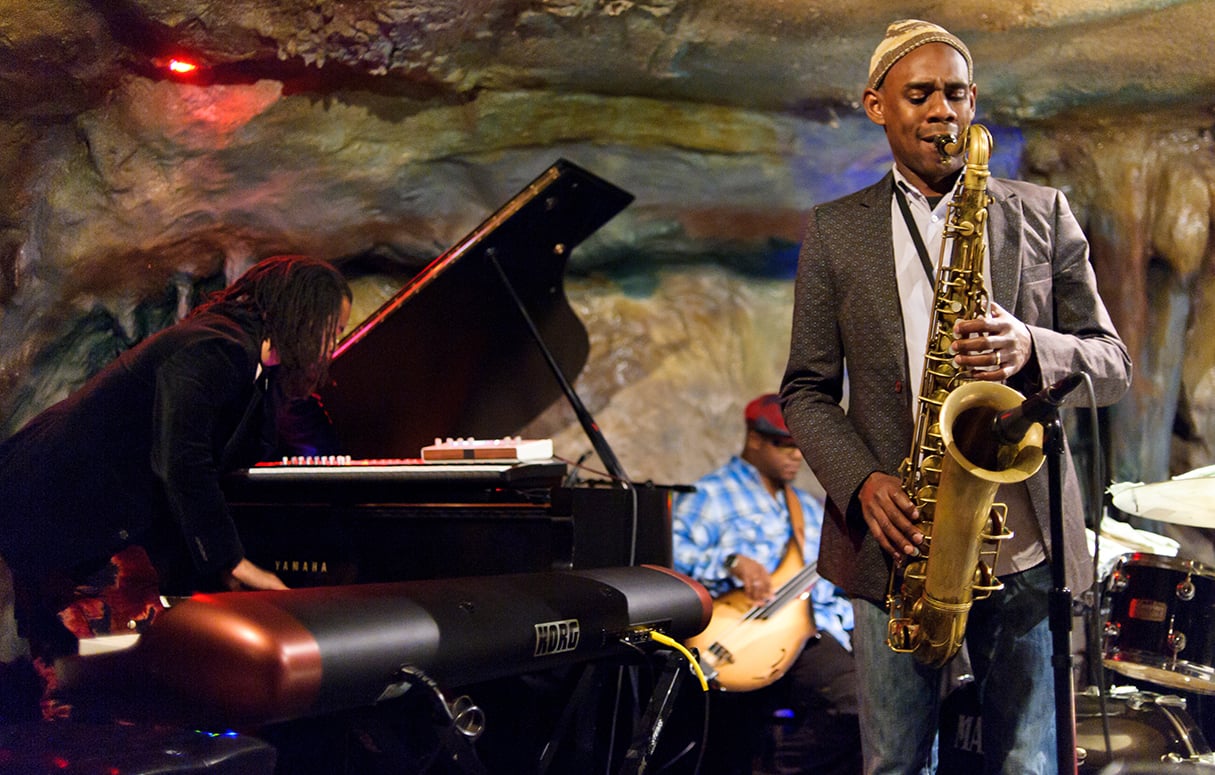 Whatever you do, don't leave U Street without checking out one of its historic entertainment venues. Catch a performance at Bohemian Caverns (2001 11th St., NW; 202-299-0800)—a nearly 90-year-old jazz club that has hosted Duke Ellington, Miles Davis, and John Coltrane—or at the Lincoln Theatre (1215 U St., NW; 202-888-0050), where Franklin Roosevelt held birthday parties and Ella Fitzgerald and Billie Holiday graced the stage.
Either before or after—because it's open daily till at least midnight—order a half-smoke at Ben's Chili Bowl (1213 U St., NW; 202-667-0909). Argue all you want about where you'll find a superior dog, but these are the only ones you can eat in a place as storied as Ben's, which famously remained open and unscathed during the '68 riots.
Logan Circle and U Street, Mapped
Pick a route and use this map to help you explore the area.
Arts editor Emily Codik can be reached at ecodik@washingtonian.com; former editorial fellow Emma Foehringer Merchant is at egfmerchant@gmail.com; editorial fellow Jackson Knapp is at jknapp@washingtonian.com.
This article appears in our September 2015 issue of Washingtonian.
Questions or comments? You can reach us
on Twitter
,
via e-mail
, or by contacting the author directly: