Rock the Block
Eckington Yards, a mixed-use project from developers JBG Smith, LCOR, and Grosvenor, will begin opening this summer. The 
city-block-size development
 will bring four separate buildings with a total of 681 residential units and 
65,000 square feet of street-level retail
 to a neighborhood that for the most part is dominated by row-houses and older industrial structures.
Two of the buildings, the Judd & Weiler apartments and the 1625 Eckington condos, are expected to open by late June, along with the first DC location of the climbing gym Brooklyn Boulders and a new outpost of the local food-business incubator 
Union Kitchen.
 A Union Kitchen grocery and cafe are slated to arrive later this year.
And coming to the development this summer: a new flagship for the DC florist and plant shop 
She Loves Me.
 The original Petworth location closed in March because the business was outgrowing the petite space. 
The Eckington shop will be twice as large,
 with plenty of room for work tables, a bar just for dried florals, and the square-footage to host in-store workshops and events.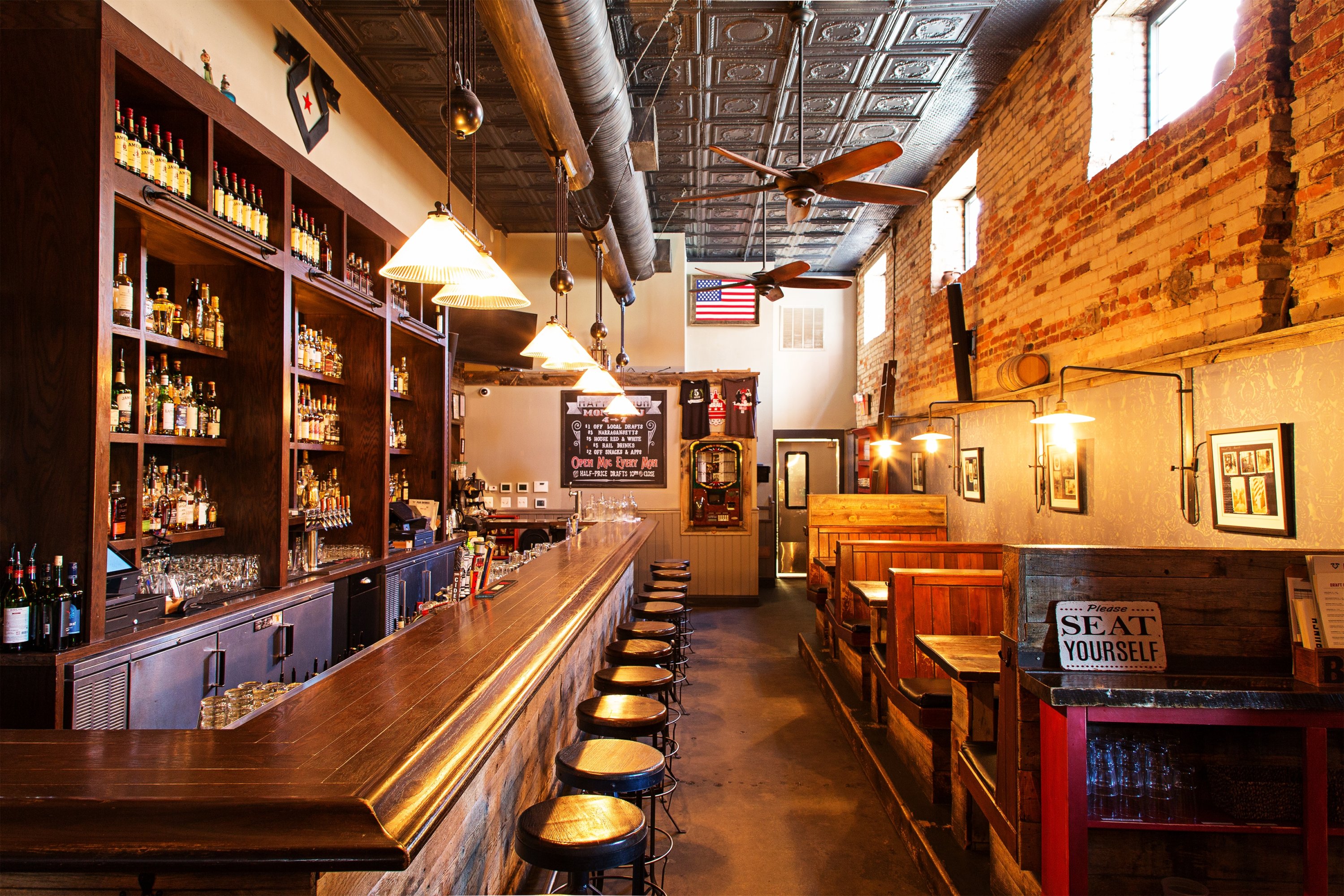 Hot-Wing Summer
Among the most heart-wrenching restaurant closures of the pandemic was the 
Bloomingdale haunt Boundary Stone 
(
116 Rhode Island Ave., NW
). The family-run bar had been a beloved neighborhood watering hole for more than a decade, with a menu of elevated pub grub—
honey hot wings, a quinoa veggie burger
—delicious enough to attract fans from all over the city. "Unfortunately, with colder weather moving in, rising virus counts, and no relief on the horizon, we have made the truly agonizing decision to close Boundary Stone until further notice," its owners said in a statement last October.
But the bar announced in April that the closure was only temporary and it would be back up and running by the 15th of that month. Though as of press time the indoor dining room is still off-limits, patrons can reserve spots on the patio.
A Frosty Farewell
Earlier this year, the seemingly impossible happened: The District 
finally seized "Dave Thomas Circle"
 through eminent domain. For the drivers, cyclists, and pedestrians who have long cursed the treacherous roundabout where Florida and New York avenues are forced to circumvent a Wendy's restaurant—bordered on its north side by Eckington—
the move was heroic.
 The fast-food chain, however, sees it differently.
As reported by the 
Washington Business Journal,
Wendy's, through two affiliates, responded to the seizure in court
 in March, claiming that the city had failed to show the current use of the property to be a safety hazard. (Never mind that the circle was, according to an analysis by Greater Greater Washington, 
the site of 224 vehicle crashes between 2015 and 2020.
) Not to worry—Wendy's isn't fighting the actual seizure. Rather, among other claims, it's arguing that the $13.1 million the city paid to take the land was too little.
But let's focus on the future: 
DC says it will finalize the intersection's redesign by this summer. 
The plan calls for restoring two-way traffic on Florida, adding protected bike lanes, and creating public park space. Construction is slated to start in early 2022.
Sunny Spot
If you're into shopping local, you're probably a fan of 
Amanda McClements's DC home-goods chainlet, Salt & Sundry,
 and its sibling plant boutique, Little Leaf. But you might not know that 
the headquarters for McClements's whole company is run from a historic warehouse
 in Eckington, called 
the Sun Room
 (327 S St., NE).
Done up in the same bright boho decor you'd expect to find at Salt & Sundry, it includes 
a 2,500-square-foot venue available to rent for weddings, parties, photo shoots, workshops, and other events.
 It was open only a few months before Covid hit, but with restrictions easing up, McClements 
intends to get back to renting it out this summer.
Bold Flavors
Weeks into the Covid shutdown, the mother/daughter duo Anju Gill and 23-year-old Taj Sohal 
did what to many seemed unfathomable: They opened a restaurant.
The eatery, 
Glassey
 (1625 First St NW), is above the family's Bloomingdale liquor store, Sunset Wine & Spirits. 
Its menu nods to Indian street food as well as the Indian American fusion dishes
 that Gill cooked for Sohal when she was a kid—think chutney-topped chicken 
tikka
 burgers and 
indulgent masala fries with crab, 
among more traditional dishes such as samosas and butter chicken.
On Deck
Though Bloomingdale and Eckington are right next door to each other, the neighborhoods tend to feel farther apart, due to 
the barrier between them created by North Capitol Street.
 The thoroughfare is literally impassable in places, where it becomes a deep cavern without pedestrian overpasses.
In recent years, civic groups have been trying to do something about that. They retained ZGF Architects to design 
a proposal for a "deck" that would cover North Capitol, uniting the two sides
 while creating recreation spaces. Renderings published last year by Urban Turf show a promenade stretching along the blocks of North Capitol from Seaton Place to V Street, with 
seating areas, a splash park, and an amphitheater.
 According to an update from a Bloomingdale Civic Association meeting this past March, advocates of the project are aiming to get funding for a feasibility study to determine costs, engineering issues, and other factors.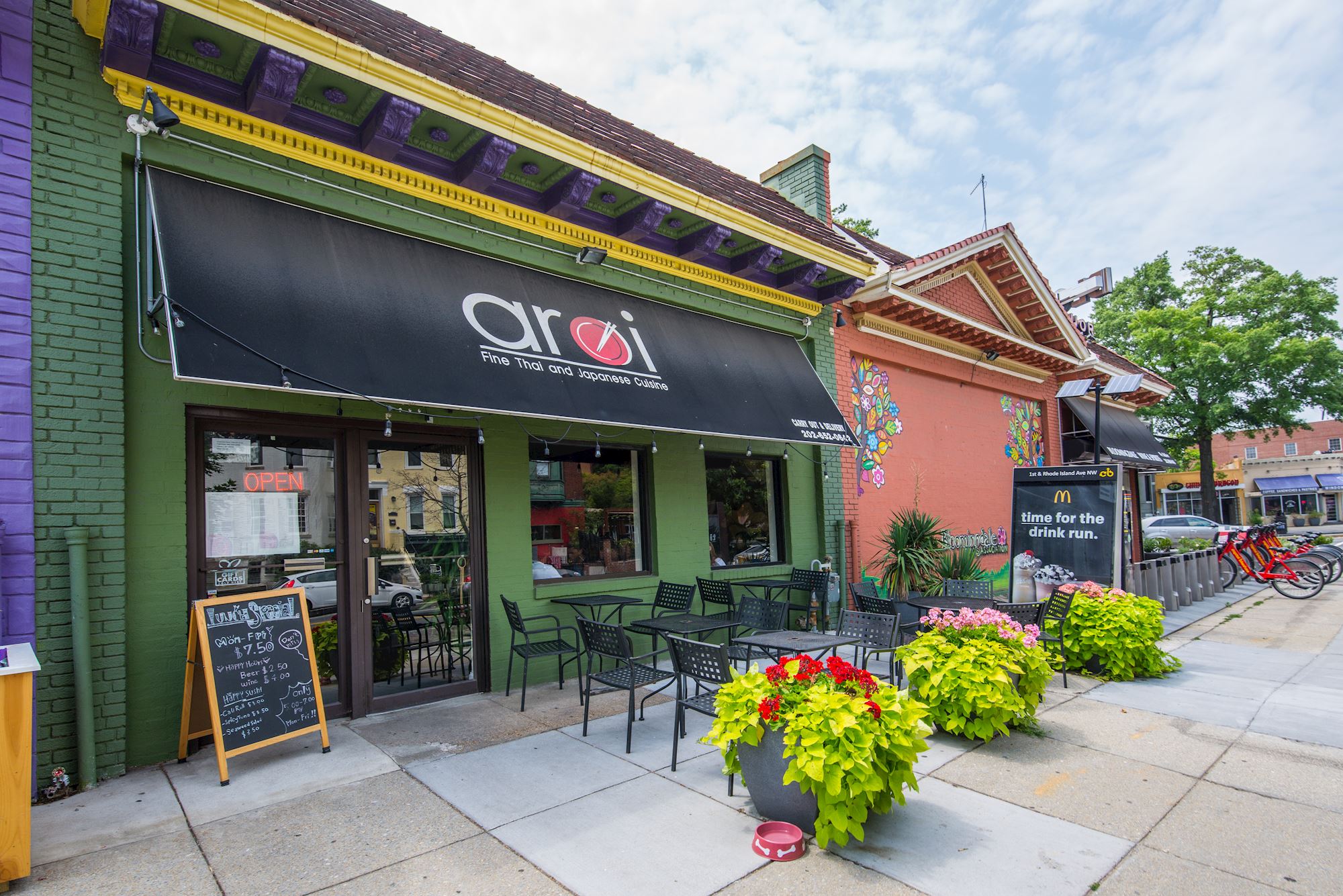 What's Classic
Bloomingdale stands out for its strong scene of neighborhood restaurants and bars. The following beloved haunts have withstood the test of time.
Aroi
A great takeout option, offering solid Thai fare plus sushi. 1832 First St., NW;
202-652-0642.
Bacio Pizzeria
Delicious pies on a chewy, cornmeal-coated crust. A charming patio, too. 81 Seaton Pl., NW;
202-232-2246.
Big Bear Cafe
A quintessential neighborhood cafe with terrific coffee, homey food, and a magical patio. 1700 First St., NW;
202-643-9222.
Boundary Stone
A pub, but with a cocktail list and menu items such as honey-balsamic Brussels sprouts. 116 Rhode Island Ave., NW; 
202-621-6635.
DCity Smokehouse
A top destination for barbecue devotees, serving half-smokes, brisket, pulled pork, and the rest. 203 Florida Ave., NW; 
202-733-1919.
Jam Doung Style
Housemade Jamaican favorites such as beef and chicken patties, curry goat, and brown stew. 1726 N. Capitol St., NW; 
202-483-2445.
The Pub & the People
A cheffy pub with a menu that will please carnivores and vegetarians alike. 1648 N. Capitol St., NW;
202-234-1800.
The Red Hen
One of the city's best restaurants, with knockout pastas, small plates, and cocktails. 1822 First St., NW;
202-525-3021.
Showtime
A true dive—cash only and famous for its $5 shot-and-beer combo. 113 Rhode Island Ave., NW.