[RETAIL] Shopping Scene
The Clarendon shopping center formerly known as Market Common was rebranded last year as the Crossing (2800 Clarendon Blvd.). While the retail area itself isn't new, the revamped development has welcomed a slew of new names, including Framebridge, an outpost of the chic coffee chain Tatte, a 130,000-square-foot office space called the Loft, the sustainable-seafood restaurantSeamores, and the French bistro Maison Cheryl. (The pet daycare District Dogs is forthcoming, too.) The development's green space south of Clarendon Boulevard, now dubbed "the Loop," has rotating attractions such as food trucks and floral pop-ups.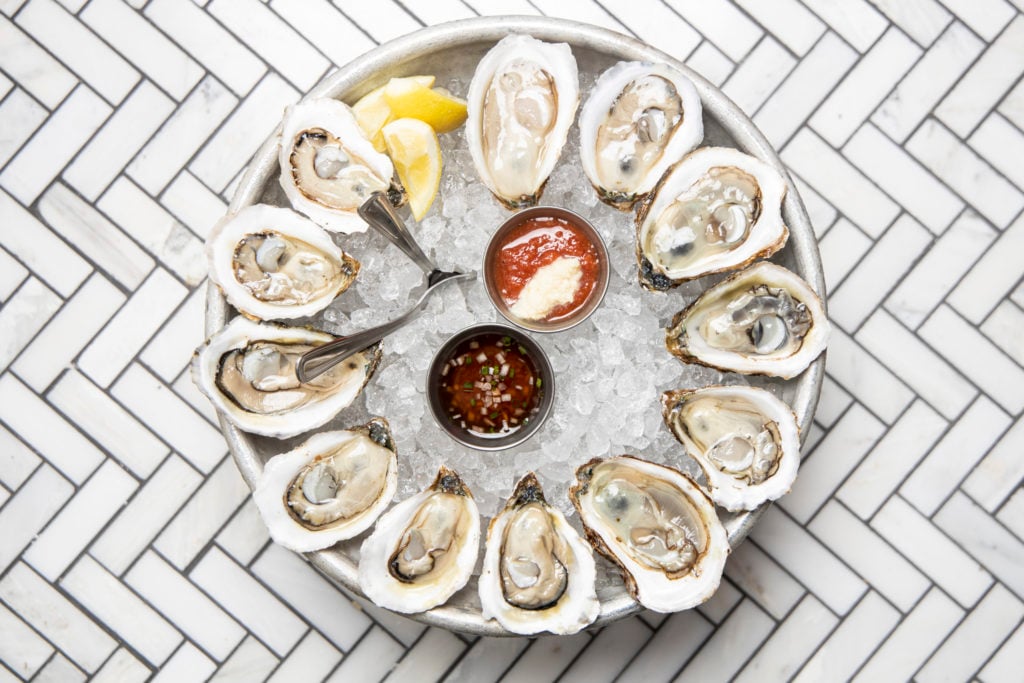 [DINING] DC Exports
A few favorite spots in the District have recently expanded across the river to Ballston. The Salt Line (4040 Wilson Blvd.) launched its NoVa location last fall, with 160 seats across indoor and outdoor sections. The restaurant features many of the greatest hits from its original Navy Yard location, such as raw oysters, smash burgers, and lobster rolls. Meanwhile, the U Street taqueria El Ray (4201 Wilson Blvd.) has been dishing up breakfast tacos and nachos in the Ballston Exchange building since late 2021. This branch comes with 6,290 square feet of space and a 50-foot bar, plus a margarita garden.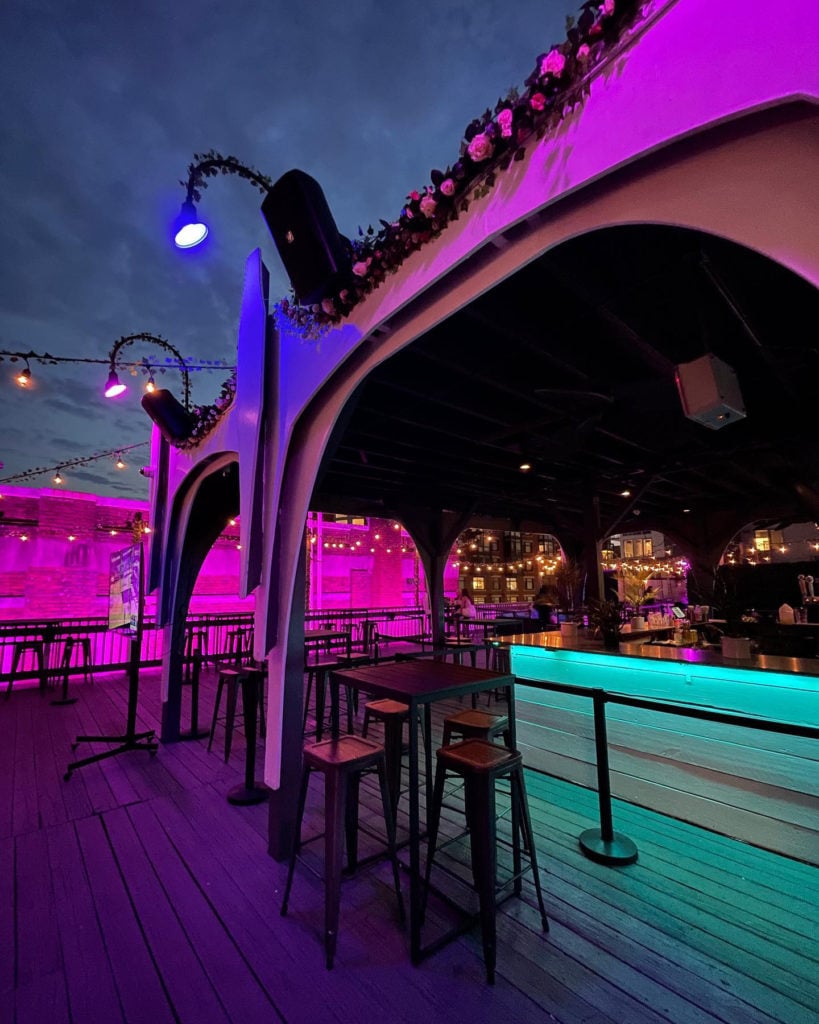 [NIGHTLIFE] Old Bars, New Tricks
In just a few years, Washington bros have had to mourn the demise of two of their favorite former stomping grounds: Clarendon Ballroom (3185 Wilson Blvd.) and Whitlow's on Wilson (2854 Wilson Blvd.), which shuttered in 2020 and 2021, respectively.
But the sites are still in the game thanks to local restaurateur Michael Bramson. Clarendon Ballroom, which operated for 20 years, is nowClarendon Pop-up Bar, a rotating nightlife-and-event venue—think a Winter Wonderland pop-up or a clubby Miami Vice–themed party. Plans for the former Whitlow's space include two Bramson concepts, as reported by ARLNow: one on the main floor and another on the rooftop. (The outlet reports that a Five Guys might be coming as well.)
[STREETSCAPE] Feeling Dense
Last summer, the Census Bureau released a surprising tidbit from its 2020 census: A section of Ballston has the highest population density in all of Washington—96,758.4 people, to be precise, akin to that of New York City's Upper West Side. The area is near the Ballston Metro and encompasses the stretch of Fairfax Drive between North Stafford and North Quincy streets. It's home to several high-rise apartment buildings, including AVA Ballston Square and Randolph Towers.
[DINING] Coming Soon
Clarendon is a long way from California, but the neighborhood may feel a little closer to the West Coast with the opening of Bar Ivy (3033 Wilson Blvd.) this spring. Blagden Hospitality Group, which operates Tiger Fork in Shaw and the Union Market rooftop bar Hi-Lawn, is expanding to Virginia for the first time. The breezy, coastal-style restaurant and bar will have a 125-seat patio for sipping local coffee drinks in the morning and sampling seafood towers in the evening. Classic cocktails will join a lineup of nonalcoholic and low-alcohol drinks, plus vermouths, amari, and wines in the $25 range.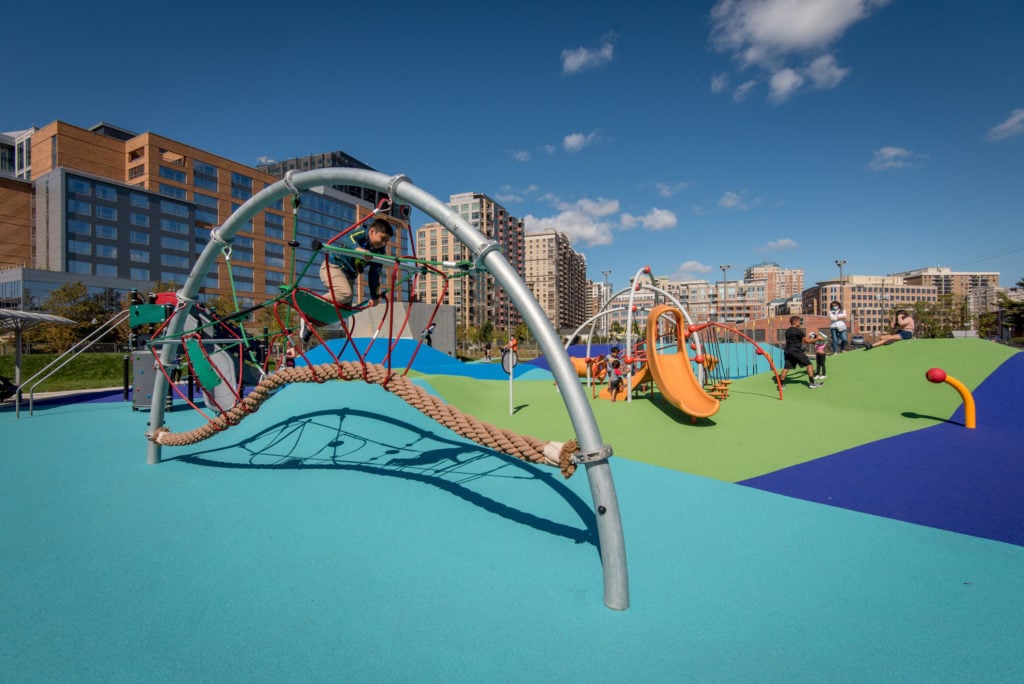 [RECREATION] Play On
A refreshed Mosaic Park (538 N. Pollard St.) finally reopened at the end of 2020 after its planned renovation met several years of delays. But the Ballston project—totaling about $6 million—seems to have been worth the wait: The spot has your standard sports court and play zone, but it comes with an interactive water-spray area and kid-size climbing wall, too. It's also sustainable, featuring pollinator plants, new trees, and LED lighting.
[CULTURE] Music in the Streets
Because of Covid, Clarendon Day—the neighborhood's biggest street festival, typically hosted by the Clarendon Alliance in September—has been canceled for the past two years. So in partnership with Arlington Arts, the Alliance launched a more intimate, pandemic-friendly series called Music by the Metro (N. Highland St. between Wilson and Clarendon blvds.). It returns April 20 through May 11. Head to Clarendon Metro Plaza to take in free outdoor tunes performed by local artists. (Clarendon Day might also finally come back this September, Covid permitting.)
[IMBIBING] Carpool 2.0
For more than 20 years, the Ballston sports bar CarPool was a beloved haunt for billiards, football, and burgers. Then it closed its Arlington location in 2017 and decamped to Fairfax. Former regulars can now rejoice: It recently opened a Ballston location (900 N. Glebe Rd.) with the familiar vintage gas pumps and pinball machines. The new CarPool offers upgraded features, such as a garage door that opens to a patio and craft beers brewed in partnership with the Board Room bar in Clarendon.
[RETAIL] Blooms and Beets
Poppyseed Rye (818 N. Quincy St., Suite 102), a combo cafe and flower shop in Ballston, opened late last year. Customers can grab elevated fare like beet-and-sweet-potato toast or a marinated-artichoke sandwich while also picking up a fresh bouquet. (Because what's better than bringing someone a pastrami sandwich alongside a dozen roses?) Gift boxes, home goods, cold-press juices, and beer and wine round out the offerings.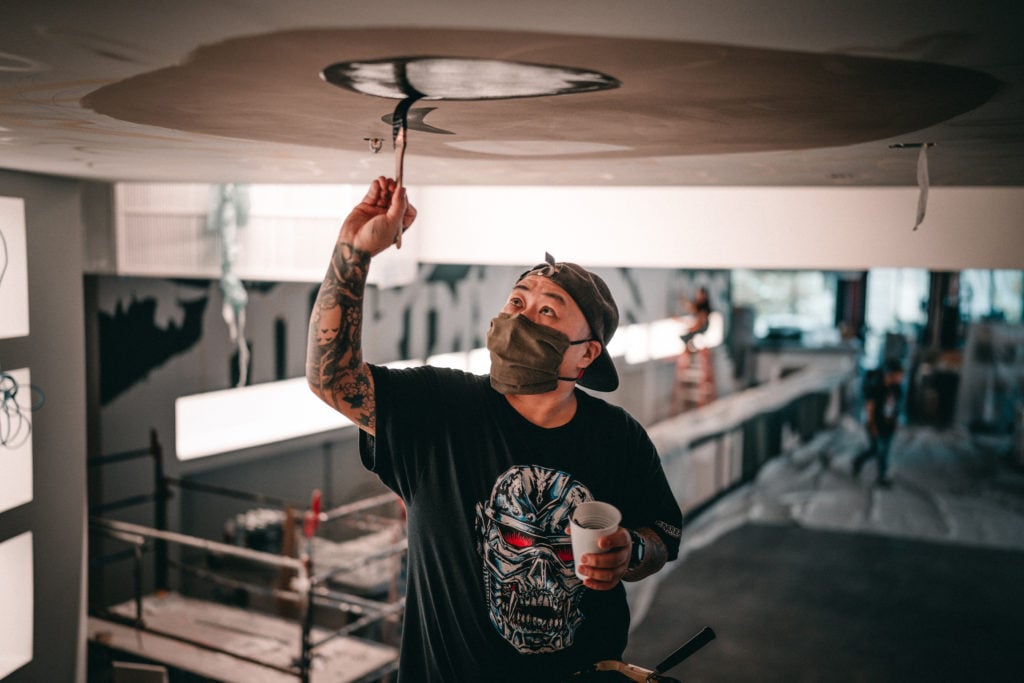 [CULTURE] Art, Food, Cocktails
Shane Pomajambo decided to celebrate the ten-year anniversary of his "lowbrow" art gallery in National Landing, Art Whino, by opening a totally new concept: Whino (4238 Wilson Blvd.), a hybrid gallery/bar/restaurant in Ballston Quarter that launched last year. The 6,200-square-foot, mural-covered space can hold up to 400 people. It features a globally inspired menu meant for sharing, three bars, and a gallery for rotating exhibits. The gallery, which focuses on street art and local artists, has pieces for sale and regularly hosts food and drink tastings.
[EDUCATION] College Material
Arlington has seen an explosion of college campuses as demand for tech talentin the area surges, thanks to HQ2 and other developments. Fun fact: The Ballston area is home to four university campuses, most of which are satellite locations, such as the Virginia Tech Center for Leadership in Global Sustainability and one of George Washington University's College of Professional Studies sites. In 2025, George Mason's Institute for Digital Innovation will join the list. Work on the $235-million, 400,000-square-foot school is under way. It will eventually have room for 4,000 students.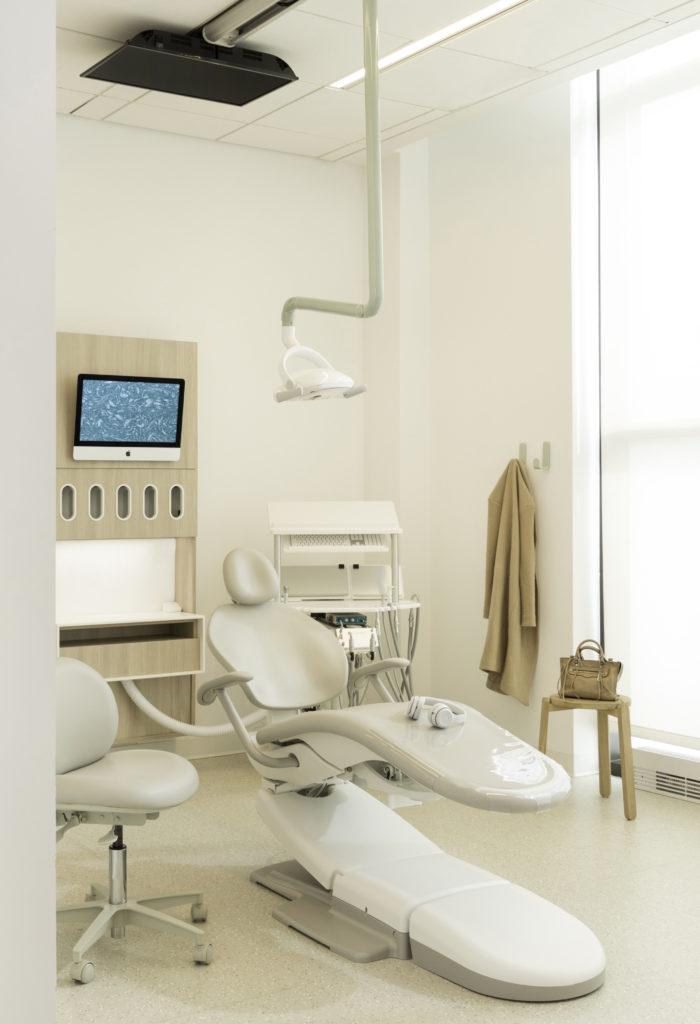 [HEALTH] The Dentist, but Make It Fashion
Tend (4201 Wilson Blvd.) wants you to feel cool while getting your teeth cleaned. The startup takes a cue from other bougie health practices that aim to make it easier and more aesthetically pleasing to take care of yourself. At Tend, you can expect an Instagram-worthy, midcentury-modern interior and watch Netflix with noise-canceling headphones during your appointment. Oh, and don't call it a clinic—it's a "studio."The group has five DC locations and opened its Ballston spot in January—its first in Virginia.