What's New
By Damare Baker, Daniella Byck, and Maya Pottiger
[Dining] Roost Rundown
Neighborhood Restaurant Group has been rolling out offerings at 
the Roost
 food hall (1401 Pennsylvania Ave., SE) since last fall, bringing a taco shop, sushi counter, New York–style pizzeria, low-ABV bar, and more under one roof. The
 cocktail counter Show of Hands is on the way,
 but you can join the tavern's cocktail club now for 
monthly bottled-beverage drops.
Earlier this year, 
chef Matt Adler
 opened the food collective's standalone spot 
Caruso's Grocery
 (914 14th St., SE), channeling Italian American red-sauce joints in the throwback dining room. The menu is filled with classics like 
spaghetti and meatballs, Nutella-stuffed cannolis,
 antipasto platters, and a limoncello martini.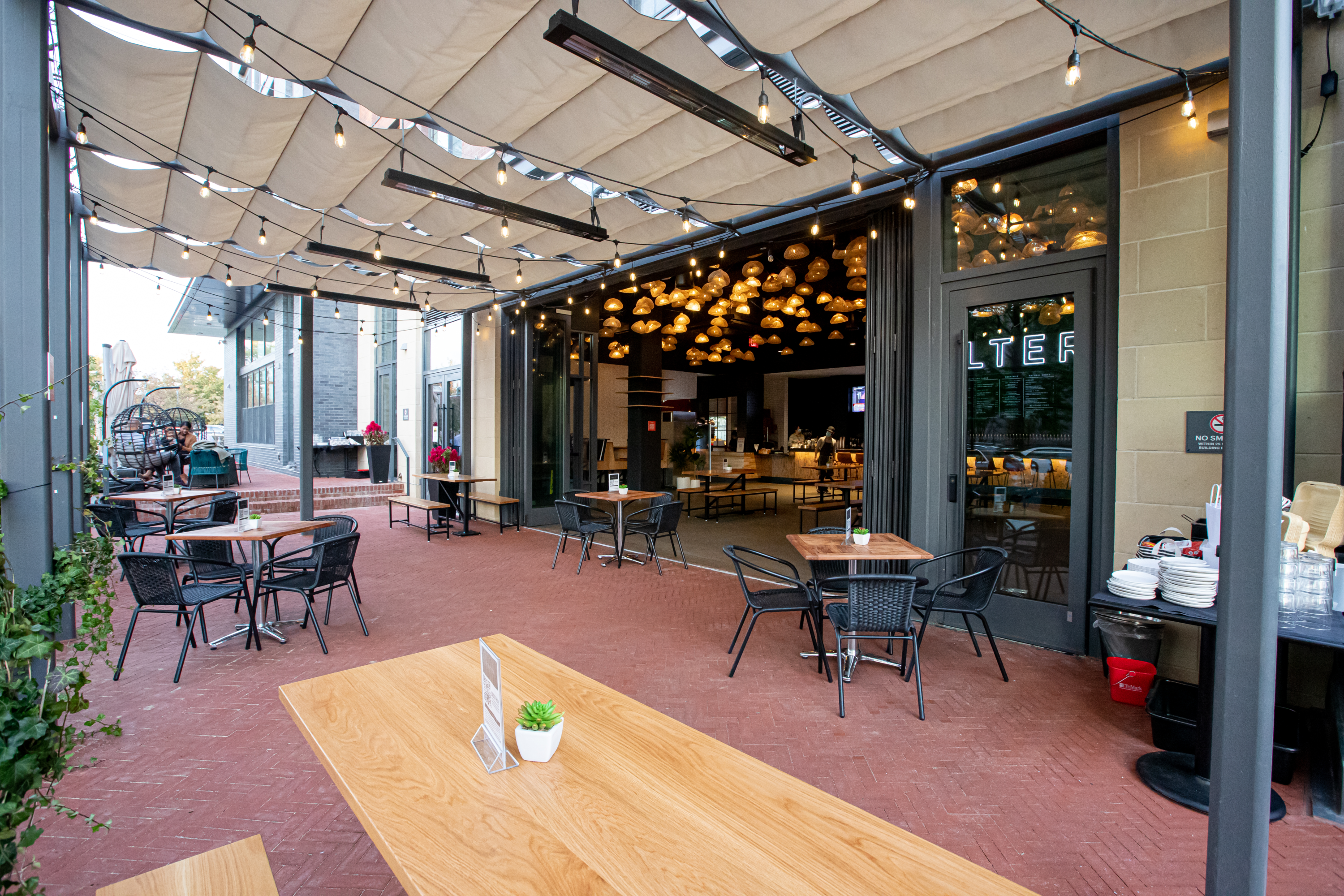 [Retail] Clean Sneaks
Yes, a 
shoe laundry
 is a real thing, and Barracks Row got a pretty cool one last year. 
Sole Wash
 (427 Eighth St., SE) offers cleaning, restoration, and customization services for all athletic footwear. 
Owner Nichole Verdejo 
promises the perfect formula to clean up even the most battered, dirt-covered pair shoved into the back of your closet. While you wait for her to finish her magic, 
you can shop for new sneakers
 or look at the sneaker art on display.
[Streetscape] Metro Makeover
After years of community meetings and discussions, the 
Eastern Market Metro Park 
was finally finished in July. The redesigned subway entrance is now decked out with a 
playground, shady pavilion, and splash pad.
 As DC Council member Charles Allen told HillRag, the idea was to transform the area "from a place that you walk through to a place that you can walk to."
[Retail] Fab Fabrics
You may have come across
Kashmir Boutiques
 when the business comprised a couple of tents at Eastern Market and a kiosk at Union Station (all of which closed during the pandemic). But in July, the 
women's clothing shop 
moved into its first storefront, right by Eastern Market (760 C St., SE), selling 
embroidered shawls, coats, wraps,
 and other items. The garments are all made of fabrics imported from the Kashmir region of India.
[Sweets] DIY Dessert
Sure, DC has a lot of cupcake shops, but 
Food Network champ Tiffany Lightfoot
 has put a fun DIY spin on the concept with her new bakery, 
My Cake Theory
(325 Seventh St., SE), by Eastern Market. The Washington native offers a variety of cake flavors, fillings, frostings, and toppings for customers to mix and match into their own 
perfect cupcake. 
Think of it as fast-casual dessert.
[Fun] Frisbee, for Free
The District's 
first-ever disc-golf course 
(between Oklahoma Ave., NE, and Lot 6) opened at RFK Stadium in Hill East over the summer. If you're not sure what disc golf is, 
think of regular golf but with a Frisbee
 instead of clubs and a ball, and metal baskets instead of holes. Also unlike traditional golf, the course takes only about 45 minutes rather than half a day. Best of all,
 it's free and you don't need a reservation
 or a buddy to play.
[Dining] Tasty Trio
Hollis Wells Silverman,
 former chief operating officer for José Andrés's ThinkFoodGroup, brought 
three new spots
 to the neighborhood over the past year, starting in December with the 
New American kitchen the Duck & the Peach
 (300 Seventh St., SE). The restaurant starts the day as a casual cafe with 
cinnamon rolls
 and Annapolis's Ceremony Coffee, transitioning at night into 
a breezy dining room
 for plates of roasted duck and thinly sliced 
crudo.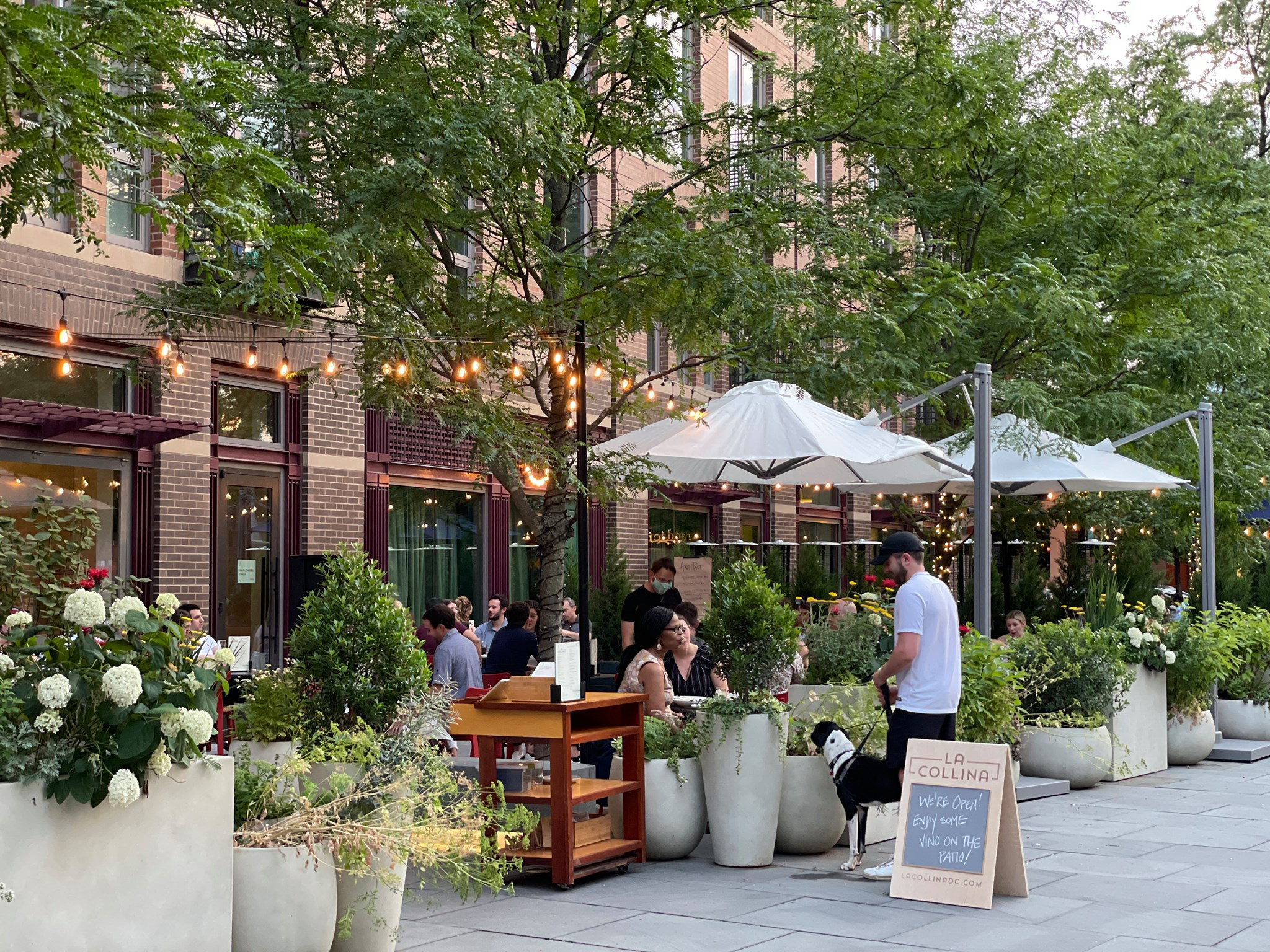 Two months later, Silverman unveiled the 
Italian osteria La Collina
 (747 C St., SE), slinging 
fresh pastas and Negroni spritzes
 under the patio's string lights. The culinary hat trick was completed this summer with the opening of 
the Wells
 (727 C St., SE), a verdant spirits den pairing a menu of 
all-gin cocktails
 with caviar and potato chips.
[Sweets] Double Scoop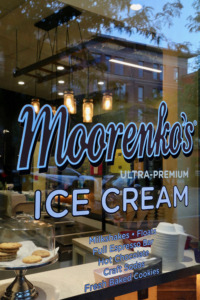 Outposts of two beloved 
ice-cream chains
—both of which happen to be woman-owned—landed on the Hill last year. With flavors such as fresh ginger and honey-lavender at 
Moorenko's
 (720 C St., SE) and "wedding cake" and "skillet cinnamon roll" at 
Jeni's
(526 Eighth St., SE), the choice is tough.
[Dining] Italian Arrival
Restaurateur 
Fabrizio Costantini
 moved all the way from Rome to DC to launch 
La Casina
 (225 Seventh St., SE), a 
Roman-style pizzeria 
near Eastern Market, with plans to open by the end of this year. Per 
HillRag,
 the menu will include a number of Roman dishes, such as 
stuffed olives and fried vegetables,
 in addition to the pies. It will reportedly have a full bar, too.
[Retail] Great Gifts
HoneyMade
(727 Eighth St., SE), selling a variety of 
handmade gifts and apparel 
for adults and kids, opened over the summer on Barracks Row. 
Owner Moo Honey 
makes many of the fabric items, such as tea towels and cozies, herself. Other local products include 
shea-butter lotions
 from BAMI, 
candles 
by Handmade Habitat, and
 home goods
 from Naked Decor.
[Community] Little Freebies
Of all DC's neighborhoods, Capitol Hill might be the best at 
leave-one/take-one spots. 
Though you can find 
Little Free Libraries
 all over the city, the Hill got a particularly elaborate version (E St. between 13th and 14th sts., SE) in June, built by resident Bert Kubli to look like a mini rendition of the Capitol Hill Village headquarters, also on the block. 
The District's first Little Free Art Gallery
(E. Capitol St. between Third and Fourth sts.) also arrived in the neighborhood this past spring. So far, it has featured everything from
 tiny replicas of famous paintings
 to stickers—all free as long as you leave a miniature artwork of your own behind. And since late 2019, neighbors have stocked the
 Little Free Food Pantry
 (16th and D sts., SE) with essentials for anyone in need. At this spot, the mantra is "Take what you need, give what you can."
[Streetscape] Art in the Wild
A narwhal, an emu, and a koala are among the 
20 animal sculptures
 hanging from lights and street signs around Capitol Hill. The installation, known as the 
Capitol Hill Alphabet Animals,
 came into being thanks to the Capitol Hill Arts Workshop. Though the first ones were installed in 2014, the rest finished going up only in summer of last year. 
See if you can spot them all 
while walking through the neighborhood.
[Dining] Delicious Duo
In summer 2020, chef Andrew Markert transformed the farm-to-table restaurant Beuchert's Saloon into a sandwich shop, 
Fight Club
 (623 Pennsylvania Ave., SE), slinging options featuring housemade pastrami, buttermilk-brined chicken, and fried salami, alongside boozy punches and nostalgic snacks. Soon Markert will have another spot around the corner. He plans to open 
Newland
 (327 Seventh St., SE) later this year, serving Mid-Atlantic fare—pastas, Maryland crab, seasonal cocktails—in homage to his Baltimore roots.