What's New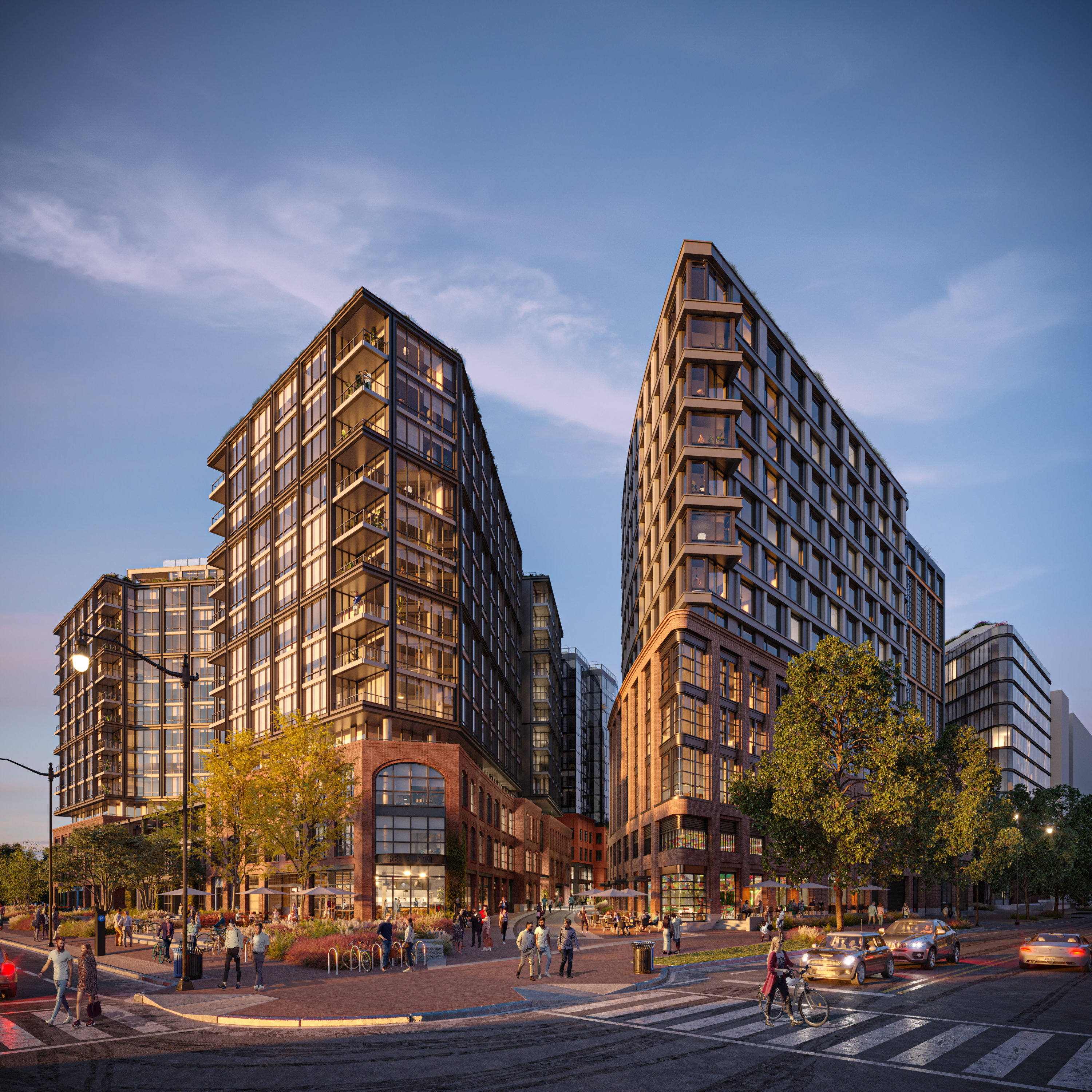 Buzz on Buzzard Point
Capitol Riverfront's Buzzard Point, the peninsula 
at the convergence of the Anacostia and Potomac rivers,
was until recently dominated by industrial and government uses. In 2020, the first residential developments began opening there, including the condos Peninsula 88 and luxury apartment buildings Watermark and RiverPoint—where a new restaurant, the Point, is opening in March. In February of this year, developers 
Akridge and National Real Estate Advisers
 announced the largest project yet for the neighborhood: 
the Stacks,
 a 2-million-square-foot mixed-use development that promises to connect the area to the Yards and the Wharf.
When complete, the Stacks will comprise 
2,000 residences,
 80,000 square feet of retail and restaurants, as many as two hotels, and up to 250,000 square feet of office space, plus parks and plazas. A pedestrian path will run throughout the development. 
Construction will begin later this year,
 with the first four buildings slated to finish in 2024.
Top Chef
Acclaimed chef Jerome Grant spent four years helming the James Beard–nominated Sweet Home Cafe at the National Museum of African American History & Culture. But in 2020, he joined the 
modern-American spot Jackie
 (79 Potomac Ave., SE), which shares its outdoor space with Dacha beer garden's Navy Yard location. There, he has developed a menu imbued with his Filipino and Caribbean heritage. You'll find 
fried-chicken platters
 with Scotch-bonnet-pepper mustard, 
lumpia
 rolls, beer-spiked gumbo, and a cocktail menu that draws inspiration from the 1960s.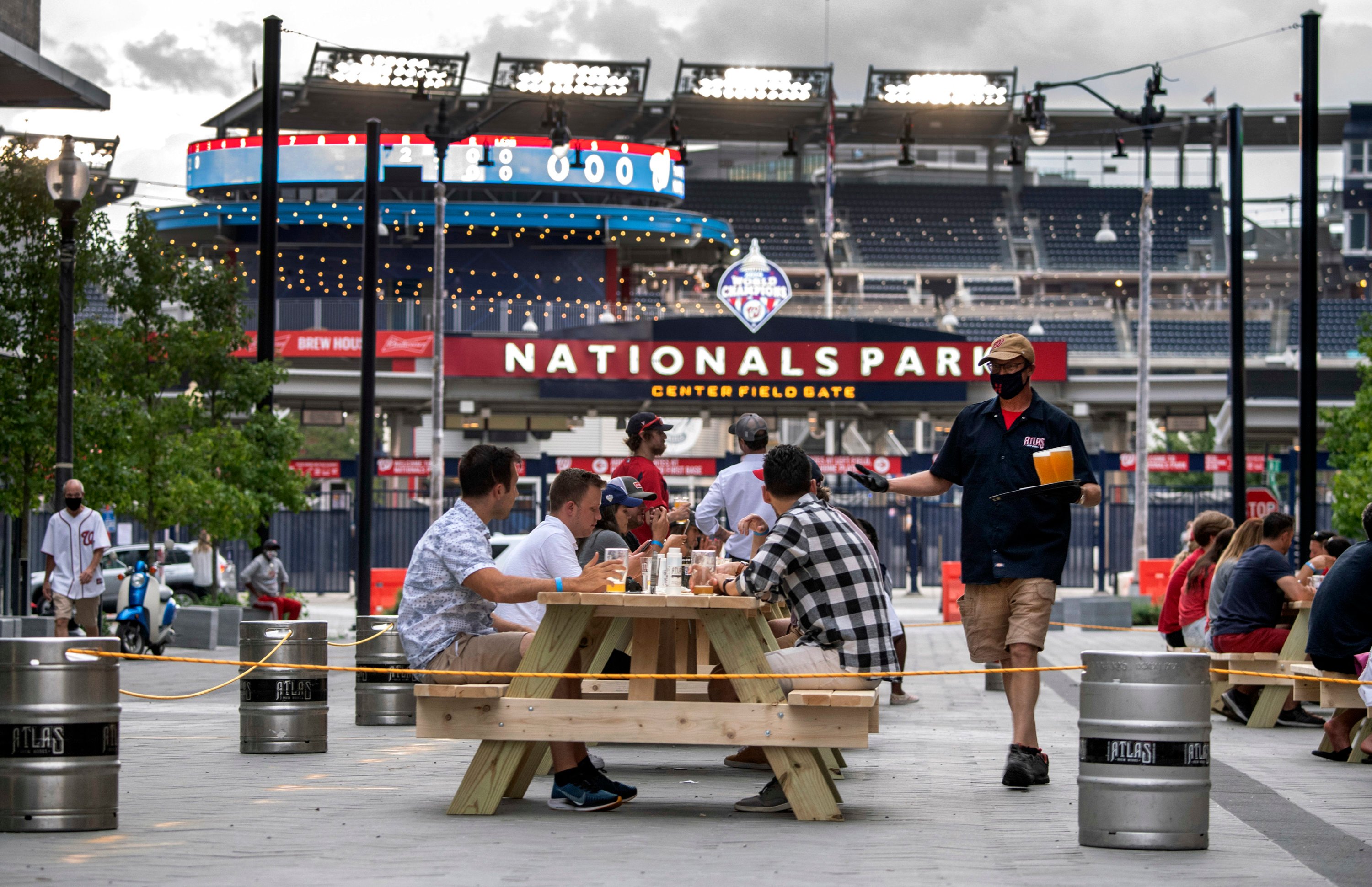 Opening Days
Since November, the city has used Nationals Park as one of its public Covid-testing sites. But 
on April 1, the Washington Nationals will take over,
 kicking off their home season with a matchup against the New York Mets. No word yet as to whether fans will be allowed in the stadium. And at Audi Field on Buzzard Point, 
DC United's season is tentatively scheduled to start in April
.
Triple Threat
In 2020, chef Michael Rafidi and sommelier Brent Kroll brought a slate of new spots to Navy Yard, starting with the 
Middle Eastern dining room Albi
 and an adjoining wine bar, 
Maxwell Park.
 At the restaurant, Rafidi draws on his Palestinian roots for a wood-fired exploration of the Levant, using Mid-Atlantic ingredients in a nod to his Maryland upbringing. Yogurt-streaked 
manti
 dumplings and lamb shank with pomegranate glaze are available to go or in the restaurant's glass greenhouses.
Later last year, Rafidi opened 
Yellow, a casual daytime cafe 
where Middle Eastern flavors are married with French patisserie techniques for treats such as croissants dusted with za'atar and honey halva lattes. (All three are at 1346 Fourth St., SE.)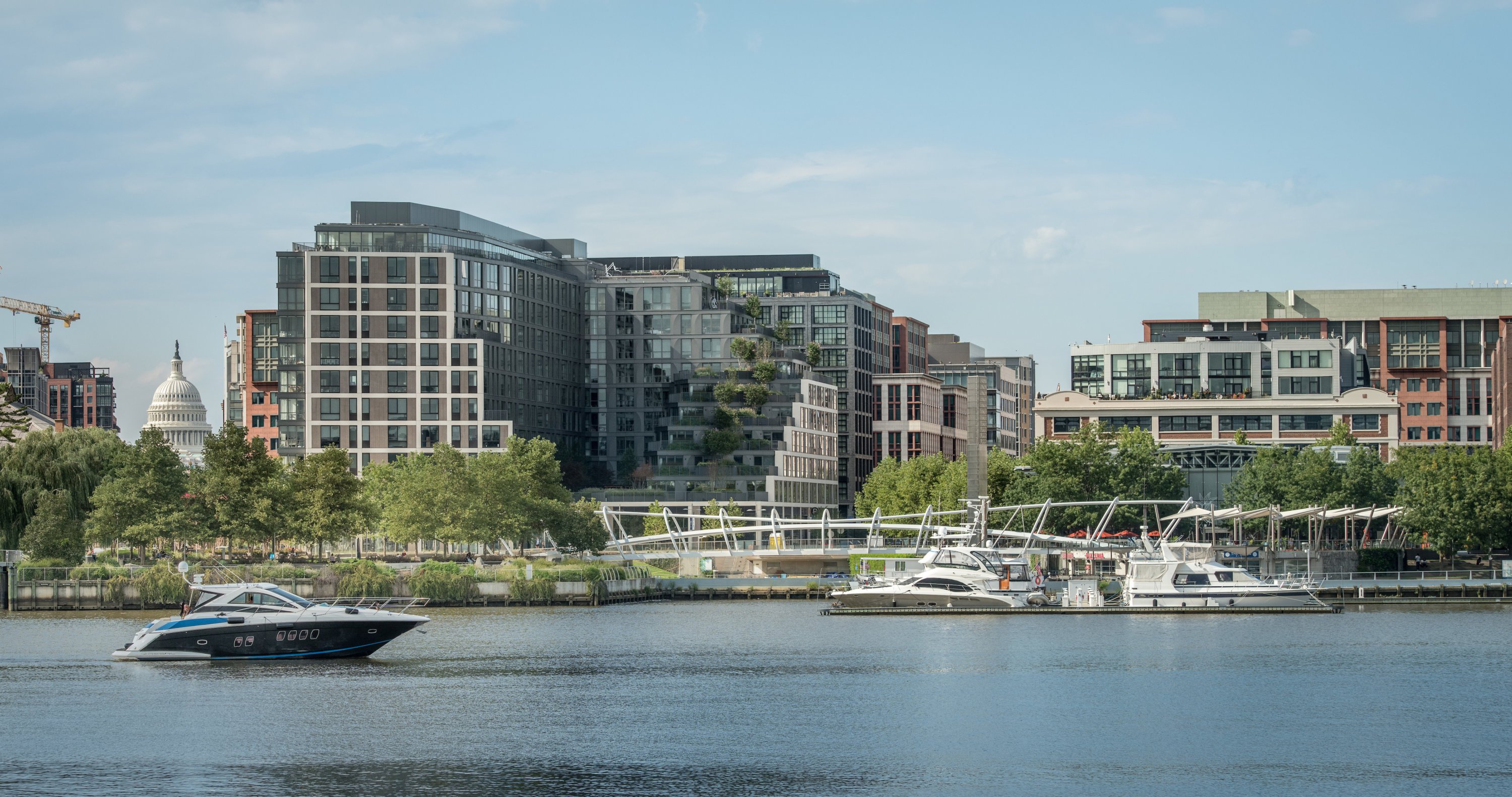 For Rent
Capitol Riverfront has for years been DC's 
fastest-developing neighborhood,
 and 2020 was no exception. 
Fourteen
new residential buildings
 opened there in the past year, including the first phase of the Crossing, which will have 818 apartments when it's complete, plus a 305-unit building called 10K, designed by starchitect Morris Adjmi. But for the first time in recent memory, luxe apartment prices are doing something other than rising. The pandemic has made fancy communal amenities like pools and fitness centers a lot less communal and has turned elevators and hallways into potential health hazards. As a result,
 rents across the city have dropped.
 Capitol Riverfront—where rents were down by more than 19 percent at the end of 2020, while vacancies were up more than 12 percent—was among the areas hardest-hit. It looks like a good time for a (relative) bargain: More apartments are on the way, including 
Coda on Half Street 
and the 
Europa,
 both expected to open this year.
Bet on It
Washington baseball and soccer fans will soon be able to gamble at games. In January, 
the Nationals
 announced a 
partnership with BetMGM,
 which will open a sportsbook outside Nats Park, at N and Half streets, this summer. At Audi Field, 
Fan-Duel
 has partnered with 
DC United
 to launch an on-site sportsbook for soccer fans sometime this year.
Island Time
With actual vacations still mostly on hold, diners can at least get a taste of sunnier locales at two new 
Caribbean-inspired spots.
 Former Maydan chefs Gerald Addison and Chris Morgan are manning the kitchen at 
Bammy's
 (301 Water St., SE), bringing painkiller cocktails and 
conch fritters
 to the waterfront patio. Influenced by travels to Barbados, Jamaica, and Trinidad, the restaurant also serves its namesake 
bammy
—a crunchy cassava flatbread.
For 
all-day Puerto Rican cuisine,
 colorful 
La Famosa
 (1300 Fourth St., SE) offers sweet plantains in sandwiches, fried as crisp 
tostones, 
and smashed into classic 
mofongo.
 You can sip tropical guava drinks on the heated patio or channel the island's festive holiday season with spiced-coconut 
coquito
 made in-house.
Work It Out
Kickboxing chain 
9Round Fitness
 opened its first DC studio (1105 New Jersey Ave., SE) in Navy Yard this past December. Workouts involve heart-rate training, strength-building on a bag, and an
 abs-and-core station.
 There are no scheduled classes—instead, members rotate through the exercises on their own. 
Trainers are available
 to keep everyone motivated.
New Digs
After three decades in the basement of the Federal City Shelter building near Union Station, 
DC Central Kitchen
 announced in December that it will relocate to the 
RiverPoint
 development on Buzzard Point. The 
nonprofit fights food insecurity 
and trains people who need jobs in hospitality. When it moves in early next year, its students will work in a 
glass-enclosed kitchen
 so passersby can see them in action. The space will also include a cafe open to the public.
For Your Quarantine Cut
The 14th Street corridor's Immortal Beloved salon—long a favorite of fashionistas—shuttered for good last year. But you'll find several alums at Navy Yard's 
Blackbird salon
 (801 Virginia Ave., SE, Suite 101), open since August. The shop offers 
cuts, color, extensions,
 and other services.
Viral Trends
The pandemic has been hell on the restaurant industry, but it has also led to some new dining trends. Case in point: 
ghost kitchens,
 carryout-and-delivery-only spots that often set up inside existing restaurants. One of them, 
Side Door Pizza,
 has been operating out of the Navy Yard restaurant Scarlet Oak (909 New Jersey Ave., SE) since October, hawking
 Detroit-style
 pies.
Meanwhile, 
Swizzler
 food truck opened its first brick-and-mortar storefront (1259 First St., SE) next to Nats Park in November. Coronavirus limitations inspired the owners to switch to a takeout-only format, a shorter menu of 
burgers and fries
—and, in keeping with another pandemic-era trend, 
contact-free ordering.
Grab a Beer
Ivy City's 
Atlas Brew Works 
opened a second location in Navy Yard this summer (1201 Half St., SE, Suite 120). Just like at the original, the outpost by the ballpark brews lagers, IPAs, Pilsners, and other varieties on the premises. The taproom has an
attached patio,
 where visitors can enjoy the beer and indulge in a pie from on-site 
Andy's Pizza.
Sweet Spot
Beloved New York bakery
 Mah-Ze-Dahr
 (1201 Half St., SE) opened its first DC location in September, bringing cases of cookies, cakes, and croissants to the ground floor of the mixed-use development West Half. 
James Beard–nominated
 pastry chef Umber Ahmad is behind the delicacies, such as 
fluffy brioche doughnuts 
dusted with crushed vanilla bean and frosted cinnamon rolls.
Public Art
Last fall, local artists 
Kaliq Crosby
 and 
Rose Jaffe
 beautified the Pepco substation on Buzzard Point with 
a mural
 covering two sides of one of its structures. Their massive, brightly colored work includes portraits of 
famous Black Washingtonians
 Chuck Brown, Frederick Douglass, Marvin Gaye, and Eleanor Holmes Norton. You can see it for yourself at First and S, Southwest.