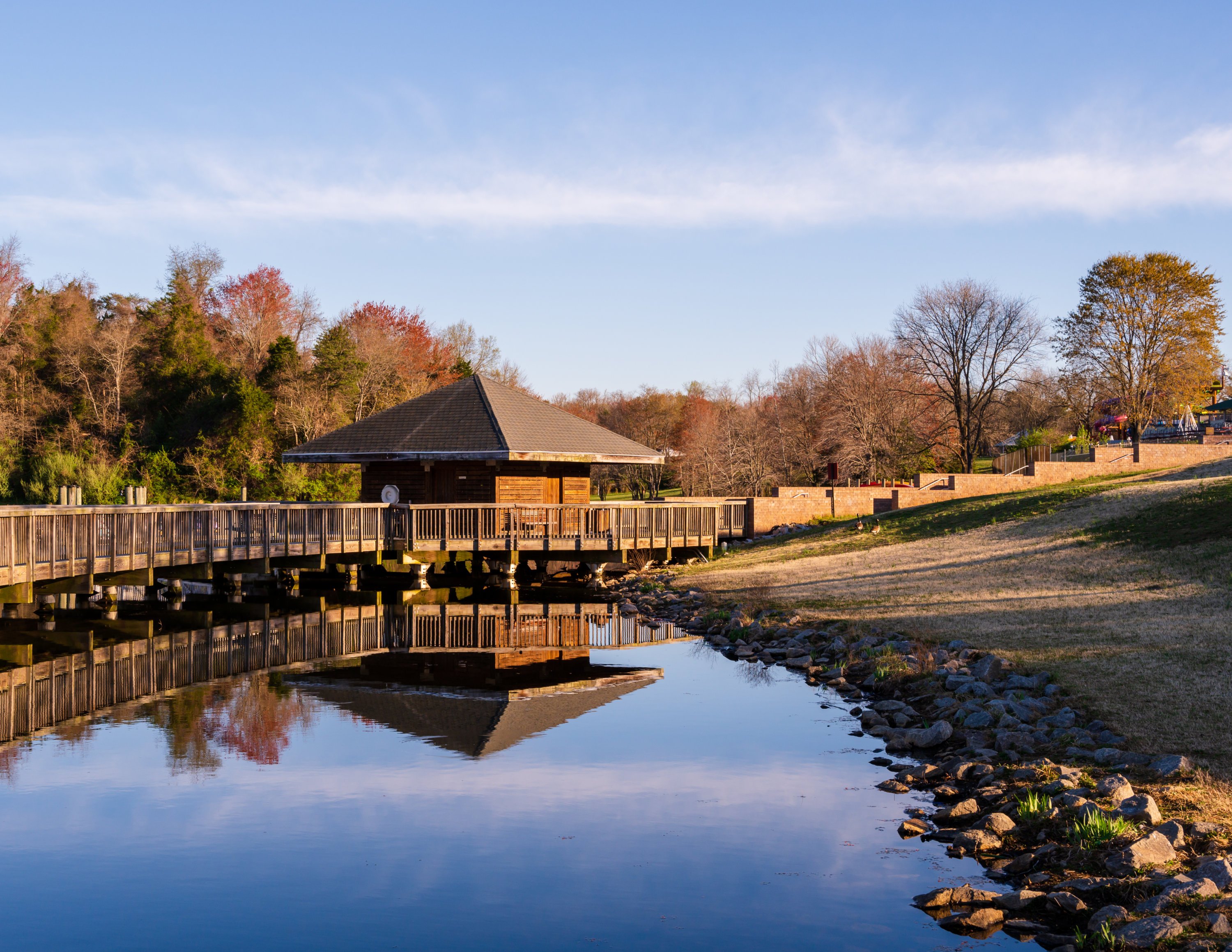 Number One
Earlier this year, 
Money
 magazine published a list of the best places to live if you work from home. Holding the number-one spot? Reston. The publication says it analyzed 157,000 data points across nearly 2,000 cities and towns in the United States to come up with its top ten. Among the factors it considered: cost of living, safety, access to necessities such as pharmacies, and sufficient internet connection.
The magazine praised Reston for its 55 miles of pedestrian trails, 73 parks, four manmade lakes, plentiful dining options, and the fact that 6.3 percent of residents worked from home even before the pandemic, compared with the national rate of 4.5 percent.
Doors Opening
After being delayed more than a year, phase two of Metro's Silver Line is expected to open as early as this fall. This phase will run westward through Reston and Herndon, adding six more stations, including Reston Town Center and Dulles Airport, and terminating in Ashburn.
Staycation Vibes
What even is a tropical vacation? It's been so long since most of us could dream of taking one that the contours of what such a getaway involves are becoming fuzzy. Tiki Thai 
(12100 Sunset Hills Rd., Suite 107, Reston)
 can provide a helpful reminder. Its dining room is done up in warm wood and lush plantings, and its cocktail menu is full of creations—two types of mai tais, a colada punch with Chilean Pisco and pineapple—fit for sipping in the sand. For dinner, you'll find classic Thai dishes such as Panang curry and drunken noodles among more playful offerings like 
larb gai
 tacos and tofu "wings."
Downtown Revamp
In December, the Town of Herndon transferred nearly five acres to developer Comstock Holding Companies. The move is a key step in the public/private partnership's plan to redevelop a swath of Herndon's historic downtown as a mixed-use community. No completion date has been announced, but according to a Comstock press release, the development will include 273 apartments, more than 17,000 square feet of shops and restaurants, an arts center, three public plazas, and a seven-level parking garage. The project is about a mile and a half from the Silver Line's Herndon stop.
Now Hiring
The tech company ScienceLogic is planning a big 2021 growth spurt, according to the 
Washington Business Journal. 
The firm, which produces software that allows customers to monitor their networks and makes it easier to address outages, aims to increase its 400-person head count by some 40 percent in the coming months. Per the 
Business Journal,
 ScienceLogic has seen its sales rise during the pandemic, as the boom in remote work has made its products even more vital.
Pizza, the Classic Way
Beloved local pizza chain Pupatella—which also expanded into DC last summer—opened in Reston in December. The newest location 
(1821 Wiehle Ave.)
 turns out the full menu of Neapolitan pies plus salads and panini that has garnered Pupatella a devoted following since it debuted its Arlington flagship back in 2007.
Pizza, the Fusion Way
A branch of the eclectic chain Pizza Twist, which has locations in New York and California, just landed in Herndon 
(13049 Worldgate Dr.) 
from franchisees Amita Mahajan and Nishika Nibber. The menu offers a ton of Indian-inspired pizza options, including halal tandoori chicken, spicy lamb kebab, vegan 
tikka masala,
 and curry 
paneer.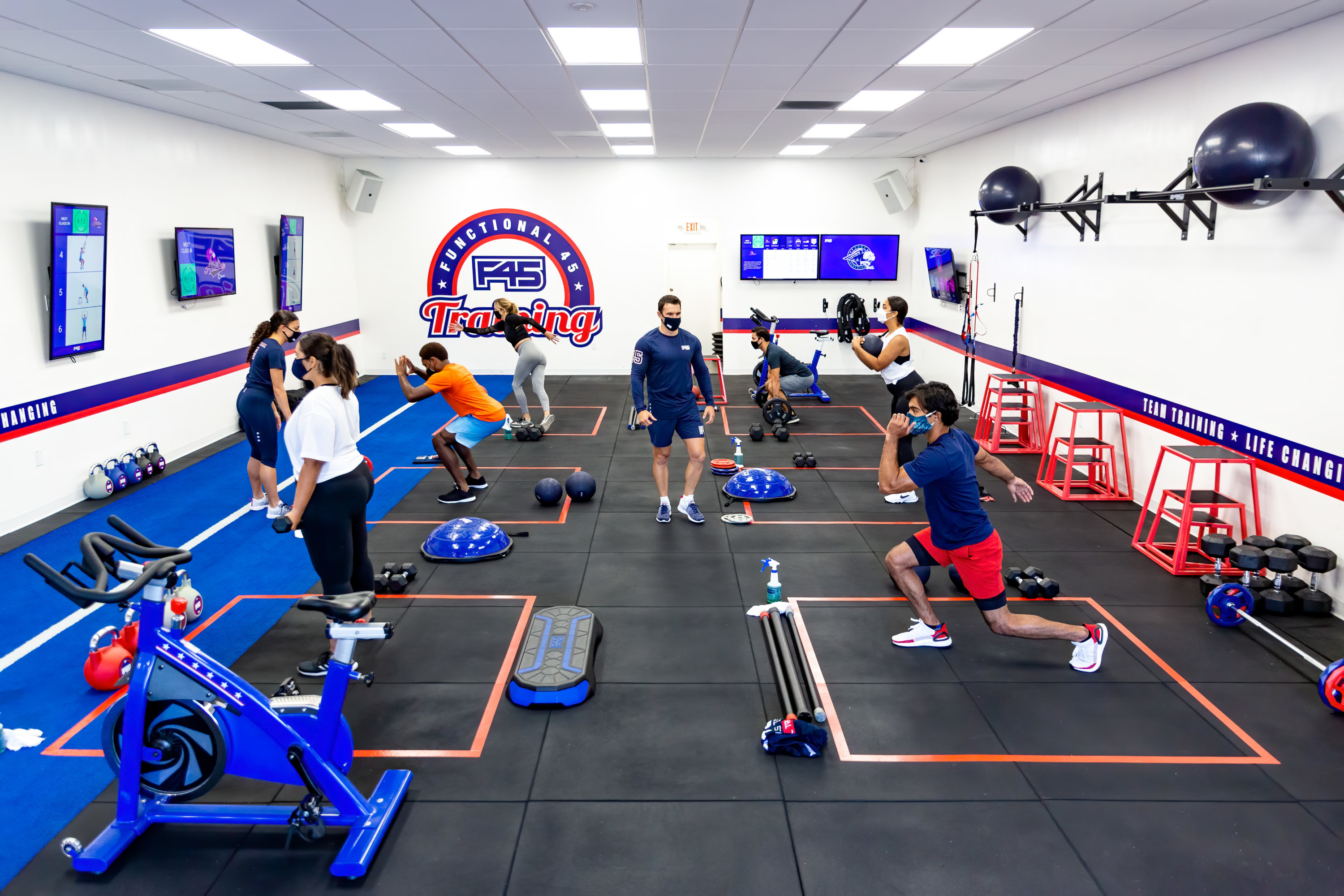 Mall Makeover
The three-decade-old outdoor shopping complex Reston Town Center had a better 2020 than most of us. It added a flurry of new shops and eateries. Last summer, the hair-coloring company Madison Reed
(11874 Market St.)
 opened its doors there, as did the gastropub Makers Union 
(1811 Library St.)
 and JINYA Ramen Bar (
11964 Market St.
). The smoothie-bowl chain Playa Bowls 
(1820 Discovery St.)
 opened in November. The fitness studio F45 Training 
(11840 Freedom Dr.)
 is among the latest arrivals, and True Food Kitchen 
(11901 Democracy Dr.)
 is opening in April.
All the Halal
The food-hall trend made its way to Herndon last November with the opening of Spice Village 
(2501 Centreville Rd.)
. The space includes four concepts, each with a different take on halal food. Inside, you'll find an outpost of the Peri Peri Original chain, plus the Indochinese eatery Mandarin Halal Express, the steak-and-seafood spot Kallisto Steakhouse, and the Pakistani/Afghan–influenced restaurant Khyber Shinwari.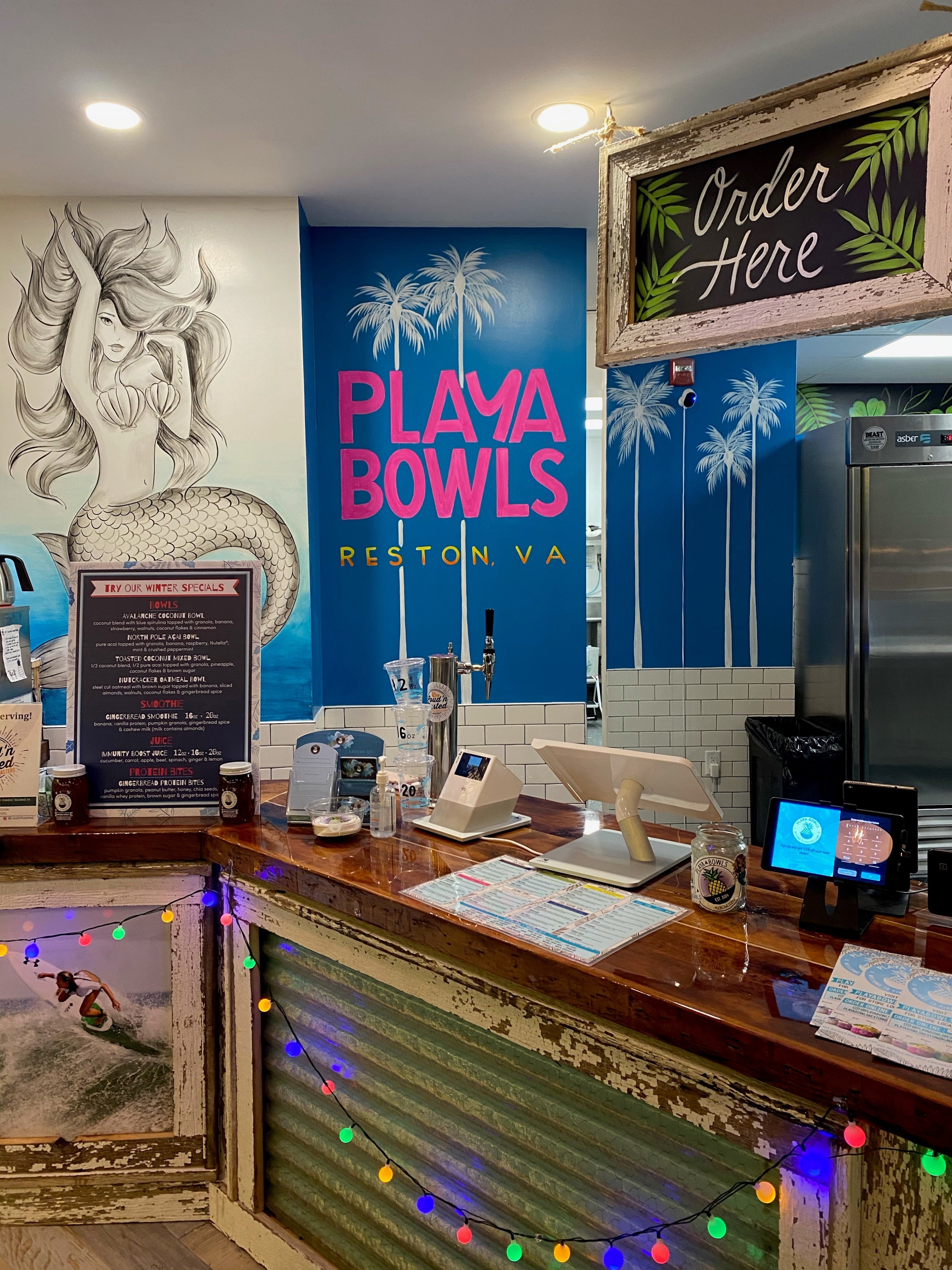 VW HQ
Volkswagen signed on last fall as the anchor office tenant of a new phase of Reston Town Center. The car company will open a nearly 200,000-square-foot headquarters there when the project finishes in 2023. Its 1,000 Northern Virginia employees won't have to move very far, because VW's current HQ is in Herndon.
The Town Center's upcoming phase will add 1.1 million square feet of office space (including Volkswagen), more retail and residences, and a hotel.
Bigger Apple
Reston Town Center's Apple Store moved to a new location 
(11937 Market St.) 
over the summer, with none of the usual celebrating that typically accompanies the brand's grand openings. According to the website 9To5Mac, Apple didn't announce the opening on its site, probably to avoid attracting a crowd during Covid. The new store, next door to the old space, more than doubled in size.
Checking In
Virginia's first JW Marriott hotel is coming to the massive Reston Station development near the Wiehle–Reston East Metro stop. In addition to 250 guest rooms, it will have 90 luxury residences on its higher floors. It's slated to open in 2024.
The hotel will be part of the Reston Row section of the 60-plus-acre Reston Station, as reported by the 
Washington Business Journal
. The area will also eventually include two office buildings, 350 apartments, and 65,000 square feet of retail.