Historic neighborhoods at the epicenter of DC's boom, Logan Circle and Shaw find themselves at a crossroads thanks to the pandemic: Some of the very things that made them appealing to newcomers—dense urban life, a plethora of bars and restaurants—have become risky propositions. Yet even with the nightlife economy stilled by virus, the neighborhoods continue to see new luxury buildings and a still hot real-estate market. Here's what's interesting right now.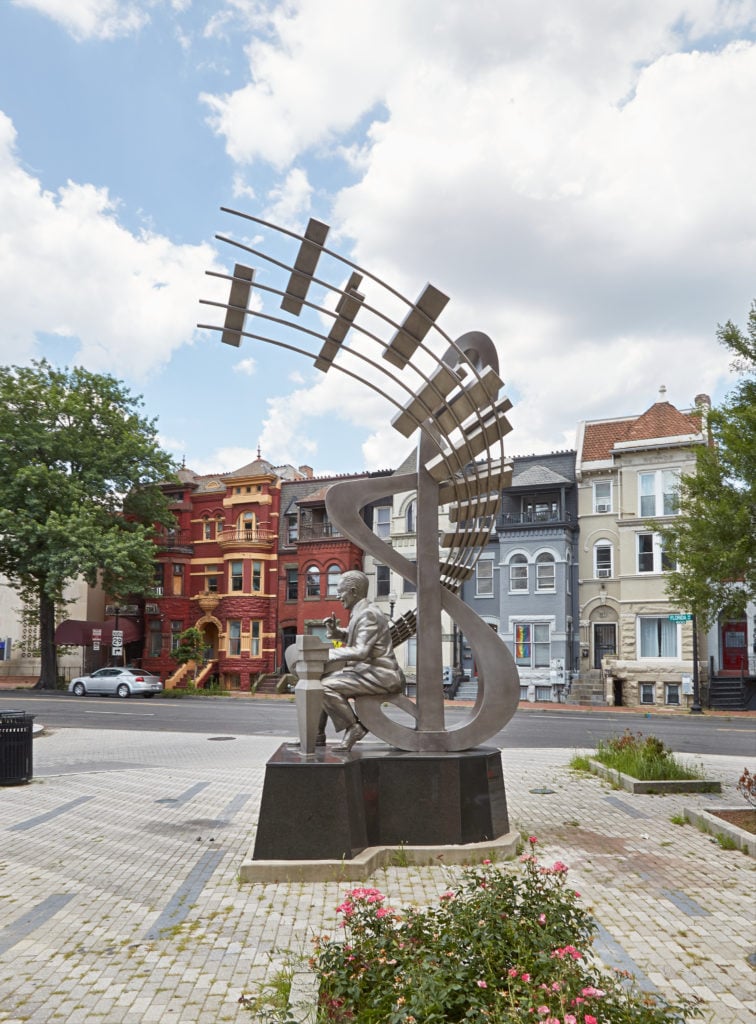 NAACP Comes to DC
When it opened in 1986, the 
Frank D. Reeves Municipal Center
 was meant to revitalize the blighted 14th Street corridor. It worked—and now the hulking government building at 14th and U has become 
a target of the redevelopment trends it once sparked.
 That put city leaders in an awkward position, 
balancing a potential windfall against the politics of gentrification.
 A June announcement by Mayor Muriel Bowser appeared to thread the needle nicely: Yes, redevelopment would happen, but the historically freighted site's new lead tenant would be the NAACP, which will relocate its headquarters from Baltimore.
Art and Justice
Speaking of reinvented landmarks, the 
Corner at Whitman Walker
 (1701 14th St., NW) is finally open after a Covid-related closure. The new cultural institution sits on the site of what was once Whitman-Walker Clinic's Elizabeth Taylor Medical Center, a crucial source of care and community during the AIDS crisis. Last year, the old building was revamped into Liz, a mixed-use development with apartments upstairs and a ground-floor arts venue whose mission is to 
explore social injustice through art.
 The Corner's debut show included visual pieces inspired by the experiences of immigrant children detained at the border. (The space is dark until its next exhibit; check whitmanwalkerimpact.org/the-corner for schedules.)
Georgetown East?
Once scruffy and vaguely bohemian, Logan Circle's commercial stretch now has storefront rents that rival those along M Street in Georgetown. One side effect: the arrival of national chains. A relatively new example is 
Sephora, the French beauty-product chain.
 Though August marked the Logan store's first anniversary, you can be forgiven if you missed it—nearly half of that time has been spent in some form of quarantine. Also relatively new is a 14th Street outpost of 
Parachute, the bedding-and-linens brand,
 which debuted last November and began a "phased reopening" this summer. And be on the lookout for a new 
Paper Source,
 the stationery chain.
More Meat, Less Pig
A lot of restaurants shifted from dine-in to carryout during the pandemic, but longtime Logan Circle restaurant 
the Pig
 (
1320 14
th St., NW) scrapped its nose-to-tail concept entirely. 
The menu's focus is now on barbecue
—cherrywood-smoked ribs, by-the-pound Texas brisket, and pulled pork shoulder doused in North Carolina cider-vinegar BBQ sauce.
Another Baltimore Import
Here's something else from Charm City: 
Brightside Boutique
 (1924 Eighth St., NW) first opened in Baltimore's Federal Hill in 2012. Since then, the brand has grown to include two additional locations in that city plus an Annapolis store and, in March, a spot in Shaw. The South Moon Under–esque shop sells 
women's clothing and accessories; shoes; beauty and home products; and gifts
 as well as a small selection of men's items.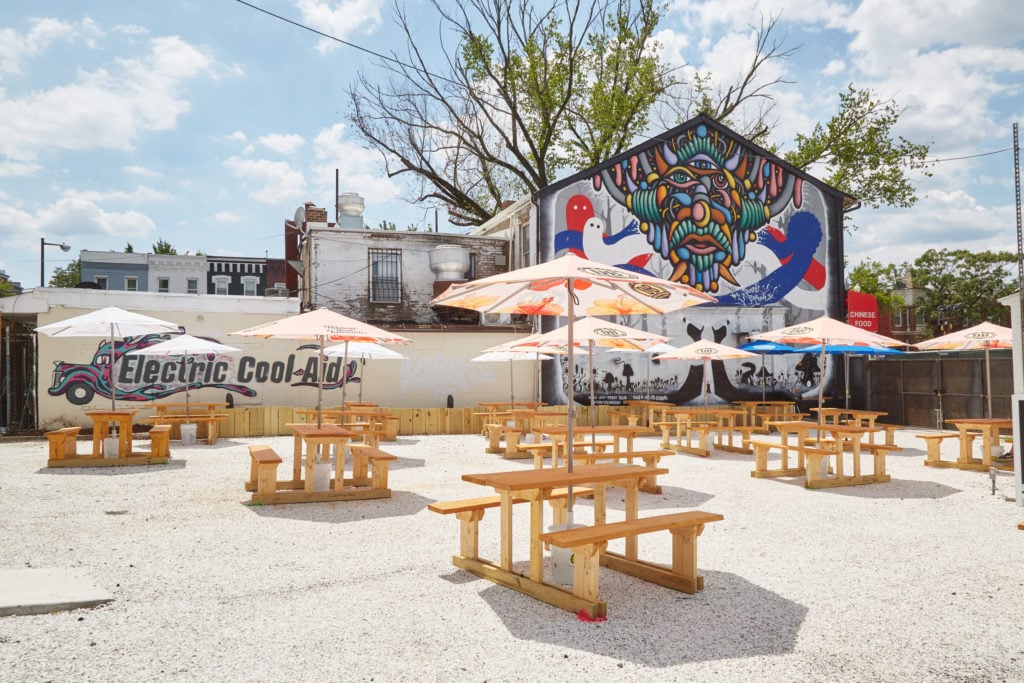 Big-Kid Cocktails
It's been said that DC is filled with adults who love to act like children, so it's fitting that you can now get your cocktails in juice-box form at the Hong Kong–style Shaw restaurant 
Tiger Fork
 (922 Blagden Alley, NW) and its neighboring sister hangout, 
Calico
 (50 Blagden Alley, NW). The sub shop 
Capo Deli
 (715 Florida Ave., NW), also in Shaw, is home to the Fauci Pouchy, a Capri Sun–like bag of booze with flavors such as vodka mint lemonade and sweet-tea bourbon. In the same neighborhood, the brand-new 
Electric Cool-Aid
(512 Rhode Island Ave., NW) may not serve juice boxes, but it, too, offers drinking with a youthful bent. The outdoor bar, strewn with (appropriately spaced!) picnic tables, boasts 
six frozen-drink machines, whose contents can be spiked with alcohol or Red Bull.
 There's also a Good Humor cart and a pets-welcome policy.
The Future of Women's Health?
It used to be that doctors' offices didn't have names—other than those of the physician, of course. But when 
Liv,
 the vast new facility from Advantia Health, opens its nearly 6,000-foot space at 14th and U streets later this year, the branding will be only one of the things that stand out. Offering primary care, obgyn services, mental-health care, acupuncture, and physical therapy, the facility aims to 
aggregate the whole suite of women's health services in one place.
 That place, by the way, is supposed to have natural light and other architectural elements designed to make it feel 
a bit less like a petri dish
 than the average medical office.
Staying In
Shaw newcomer 
Nina May
 (1337 11th St., NW) has launched 
Feast
 (feast-dc.com), 
a meal-delivery service offering three-course breakfasts, lunches, and dinners for two.
 The food takes a cue from the restaurant's super-seasonal American fare and always includes a vegetarian and gluten-free menu at dinner. Meanwhile, Shaw's 
much-anticipated Whole Foods
 (965 Florida Ave., NW) finally opened July 23. Besides groceries, it features PLNT Burger, Spike Mendelsohn's popular veggie-burger stand.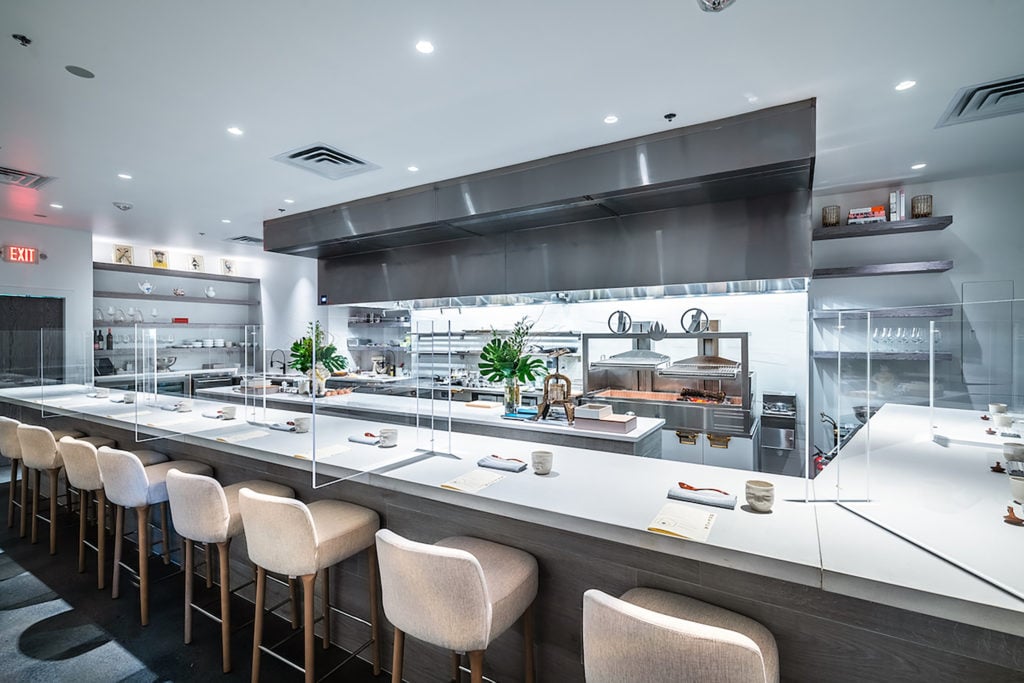 Fancy Feast
Jônt
 (1906 14th St., NW), the 
long-awaited tasting room
 from chef Ryan Ratino, is open upstairs from his whimsical Logan Circle restaurant, Bresca. You'll find a 12-seat chef's counter tricked out with acrylic dividers, plus $75 five-course dinners and 
leisurely Sunday lunches
 with canapés and caviar.
A New Hospital
For years, the lobby of Howard University Hospital has been home to a unique architectural flourish: a home plate, a reminder that the 1970s building 
sits on the site of Griffith Stadium,
 the Washington Senators' longtime ballpark. But earlier this year, the historic hospital came under the management of Gaithersburg-based Adventist HealthCare, and 
plans are moving forward for an entirely new building,
 to feature a modern trauma center and advanced teaching facilities. The existing hospital, on prime territory near the intersection of Georgia and Florida avenues, is a likely candidate for redevelopment, probably as a 
retail/residential hybrid.
Go Is Coming
The P Street Whole Foods was once credited with branding Logan Circle as an upscale neighborhood. Soon 
another of-the-moment grocer
 will open couple of blocks away: An 8,000-square-foot Amazon Go, the retail behemoth's 
automated grocery concept,
 is planned, also for the Liz development (1701 14th St., NW).
Know Your Namesakes!
At a time when Confederate names are being yanked from streets and buildings across the country, Logan Circle and Shaw appear safe—both commemorate men who remained loyal to the United States during the Civil War. And while they won't ever be as famous as Ulysses Grant or William Tecumseh Sherman, neither was a slouch.
John A. Logan,
 the general whose statue stands in the circle at the intersection of 13th Street, P Street, Rhode Island Avenue, and Vermont Avenue, was part of Grant's army during the Vicksburg campaign and later was on Sherman's staff as the general marched to Atlanta. After the war, Logan became leader of the Grand Army of the Republic veterans' organization, where he pushed to establish the holiday we now know as Memorial Day. For the record, he didn't actually live in the neighborhood that bears his name—he died at his Columbia Heights home in 1886.
Robert Gould Shaw
 commanded the famous Massachusetts 54th, the all-Black regiment whose battles against the Confederates—and for equal treatment in their own army—were memorialized in the movie 
Glory
. (Matthew Broderick played him.) When Shaw died during combat in South Carolina, the Confederates refused to release his body, as they typically did with white officers. Instead, they buried him in the mass graves used for Black soldiers. His family later resisted offers to disinter him, saying it was an honor to lie with his men. Shaw's name wound up on the neighborhood in typically DC fashion: It had been the name of the local school in an area settled by African Americans after the war.