By Anna Spiegel & Kayla Benjamin
Where to Stay
The Inn at Perry Cabin -
The most luxurious, and only waterfront, resort in the area, Perry Cabin—a 19th-century estate—has drawn visitors to its 78 stately rooms and gardens since the 1980s. But the grande dame still has new tricks. Links, a championship 18-hole golf course designed by late legend Pete Dye, is accessible only to members and hotel guests. Private is a theme at the inn—guests can also book luxurious outdoor "houses" for distanced dining, spa appointments, sunset sails, or Hinckley yacht service from Annapolis to avoid that pesky bridge traffic—and sip Champagne on the way. Rooms start at $629 in spring and summer. 308 Watkins Ln., St. Michaels.
The Wildset Hotel
- This chic newcomer, housed in four 19th-century buildings in the heart of St. Michaels, combines modern design with historic charm. Gratis perks include outdoor fire pits with s'mores kits, local coffee and breakfast pastries, and bikes for exploring. Each of the 34 rooms is pet-friendly, and most boast gas fireplaces and porches or terraces. The restaurant/oyster bar, Ruse, is one of the best in town. Rooms start at $179 weekdays, $449 peak summer weekends. 209 N. Talbot St., St. Michaels.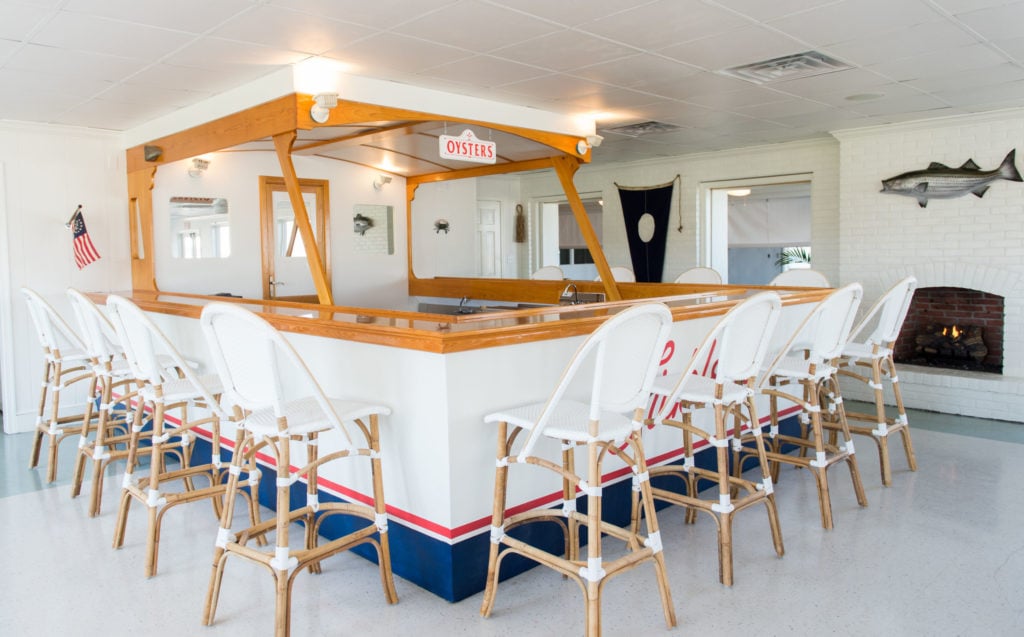 Wylder Hotel
- Sleepy Tilghman Island—about a 15-minute drive from St. Michaels—is home to this retro-chic waterfront escape, a rehabilitation of a century-old inn. Fire pits, lawn games, and a saltwater pool overlook Harris Creek, as does Tickler's Crab Shack, where you can crack the local catch right on the water. But don't let the name fool you—chef Jordan Lloyd, a DC fine-dining alum, also serves elevated Chesapeake fare indoors and out. Rooms—all pet-friendly—start at $245 on weekdays (including continental breakfast) and $405 for peak summer weekends. 21551 Chesapeake House Dr., Tilghman.
Where to Grab Local Crab
Crab season starts in April, and while cracking away in a restaurant is fun, locals know that the best crabs are the ones you cook yourself. Here's where to find the freshest catch from the Chesapeake.
Chesapeake Seafood Market
- Now in a chic new space, this spot near downtown St. Michaels sells live hard- and soft-shells, or its catering arm will steam them to order. You'll find paper and mallets here, too. 1216 S. Talbot St., St. Michaels.
Gay's Seafood
- Located in an unassuming shop near the Easton Point Marina, Gay's is a favorite for freshly steamed-and-spiced crabs—plus bushels of live ones straight from the boat. 896 Port St., Easton.
P.T. Hambleton Seafood
- One of the best-kept local "secrets" is that this 70-year-old seafood wholesaler, about a ten-minute drive from St. Michaels, also sells crabs to the public—just call ahead (410-745-5181). 7637 Cooper Point Rd., Bozman.
Wittman Wharf
- Find hard- and soft-shells in season at this scenic seafood market on a pier in sleepy Wittman, just over ten minutes from St. Michaels. 8768 Howeth Rd., Wittman.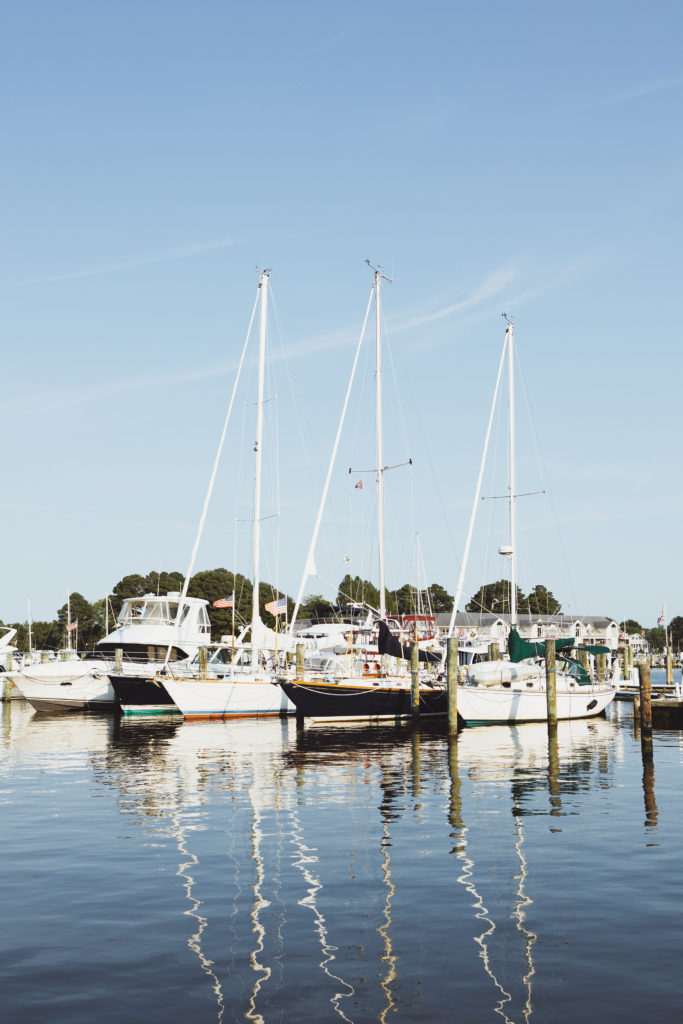 Get Out on the Water!
Shore Pedal & Paddle
- This spot offers paddleboards and kayaks, starting at $35 an hour. For added convenience, it will transport all the equipment (paddles, life jackets, boat lines, and dry bags are included) to and from your rental or the water. 500 S. Talbot St., St. Michaels; 410-745-2320.
Chesapeake Bay Maritime Museum
- The museum takes interactive learning seriously—in addition to its 12 buildings of exhibits and fleet of historic boats, it offers scenic boat tours along the Miles River. Every Friday, Saturday, and Sunday, beginning after Memorial Day, visitors can take a 45-minute cruise on the 1920 
Winnie Estelle
 ($10 for adults, $3 for kids). 213 N. Talbot St., St. Michaels; 410-745-2916.
St. Michaels Harbor Shuttle Services
- With three boats and 11 captains, this business hosts daily public boat tours ($35 to $45 per adult), a water-taxi service ($4 to $5 for rides within the St. Michaels harbor), and private party boats for up to 28 people (starting at $400 for one hour). Tours are BYOB, though water and ice are provided. All the boats are pet-friendly. 410-819-9606.
Patriot Cruises
- Learn stories of St. Michaels dating back to the American Revolution with a narrated historical cruise—or forgo the history lesson and enjoy a Saturday-evening "Island Music Cocktail Cruise" instead. 
The Patriot, 
a 1930s steamboat replica, will start up its engines again beginning May 1. Public cruises start at $25.50 for adults, with discounts for seniors and children. Private charters are also available, starting at $1,600 on weekday evenings. 213 N. Talbot St., St. Michaels; 410-745-3100.
Sail Selina II
- The upscale 1926 yacht 
Selina II
 takes just six guests at a time on its cruises. Offerings include a basic two-hour trip ($75 a person), a winetasting cruise ($95 a person), or sailing lessons ($425 per group). 101 N. Harbor Rd., St. Michaels; 410-726-9400.