Stable doesn't mean stagnant. Just look at what's happening in some of Montgomery County's most family-friendly communities. Take Zip code 20852, between Bethesda and Rockville proper, where the median home price was $397,850 last year and, on average, has fluctuated less than 1 percent over the past decade. Even though its real-estate prices haven't, the neighborhood has changed drastically. In the last few years, county planners have torn down many of Rockville Pike's aging strip malls and replaced them with mixed-use developments with modern features. The idea was to lure millennials with the area's easy walk to Metro and the notion that suburban living can be just as cool as anything in DC (or at least Arlington).
Younger residents are indeed moving there, but not necessarily to glitzy new properties like Pike & Rose, a complex of condos, shops, theaters, and cafes. Go a few blocks off the Pike and you'll find 50-year-old subdivisions of single-family houses that are being bought up by young families for the usual reasons—they're affordable and come with good schools and parks. Meanwhile, it's often empty-nesters who spring for the new luxury high-rises.
Both demographics, though, are attracted to the fact that the neighborhood is now within walking distance of amenities that used to be reserved for urbanites. "Before, if you bought a house in Luxmanor or Garrett Park, all you got was a house and you had to drive down to Bethesda or up to Rockville," says Amy Ginsburg, executive director of Friends of White Flint, which keeps track of the neighborhood's redevelopment. "Now you have places to walk to—compelling places, terrific restaurants, gyms, public events."
Below, the neighbors around Washington that offer you the best value.
Del Ray (22301)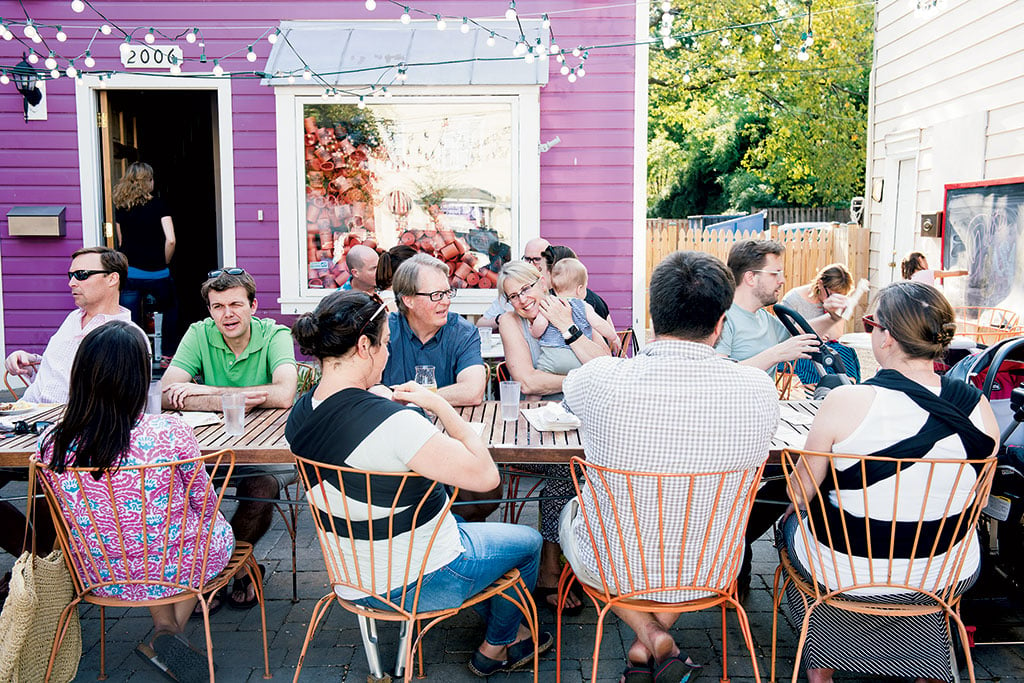 Median Sold Price: $700,000
You'll Love It If: You want a family-oriented community with a small-town vibe.
Whereas other close-in suburbs of DC feel urban, Del Ray still feels like a small town. In part, that's because neighbors fight encroachment by chain stores (the arrival of a Walgreens in 2013 was viewed with particular alarm), but mostly it's because, as in any decent small town, life in Del Ray revolves around institutions: the PTA at Mount Vernon Community School; the dog park; the region's best frozen-custard shop, the Dairy Godmother.
Housing stock varies, but one of the early-1900s bungalows off Mount Vernon and Commonwealth avenues would qualify as a classic Del Ray residence. Once mostly occupied by Potomac Yard railroad workers, they today house lots of professionals who cycle to work or take the Metro from Braddock Road. Many folks settled in the neighborhood when it was a bit freakier—just ask a local about the biker bar that's now Evening Star Cafe.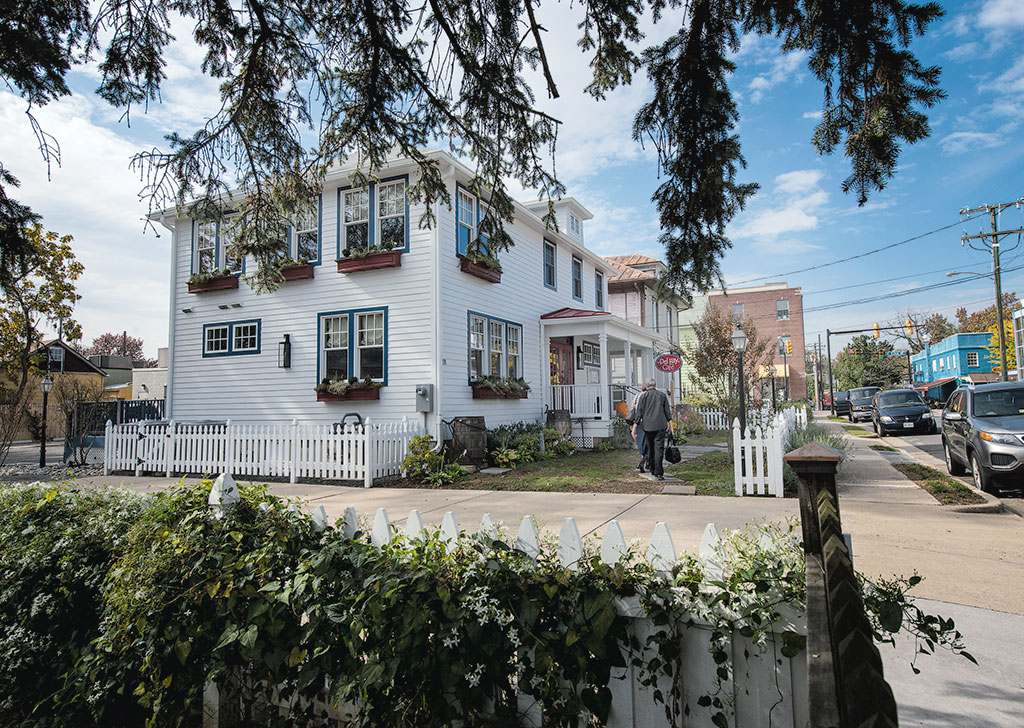 The outside world looms ever larger—good restaurants are sneaking in, and development around a planned Potomac Yard Metro station has livened up Del Ray's northern end—but residents are determined to hold onto the hood's laid-back serenity.
Local Haunts: The treats at the Dairy Godmother (2310 Mount Vernon Ave.; 703-683-7767) are the perfect end to any evening. The bar at Pork Barrel BBQ (2312 Mount Vernon Ave.; 703-822-5699) is a gathering spot for local politicians, parents looking for an escape, and lacrosse fans.
---
Dupont Circle (20009)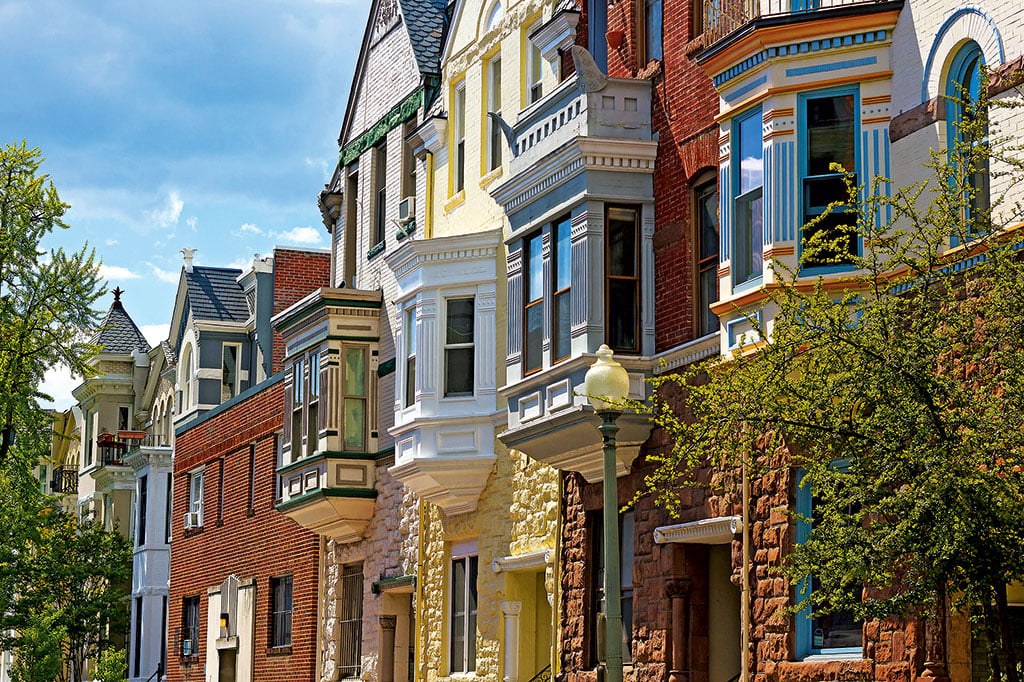 Median Sold Price: $509,000
You'll Love It If: You want to live in a tried-and-true DC neighborhood close to everything.
For all the talk of the District's transformation over the last decade, Dupont Circle remains largely unchanged—the same restaurants chug along, Diego D'Ambrosio still cuts hair six days a week at 19th and Q, as he has for five decades. But don't confuse stable with staid.
Dupont is one of the city's most vibrant spots. In the years following the 1968 riots, much of DC's gay community moved in—giving it a head start on the revitalization that's still under way in places like Columbia Heights.
Along with Georgetown and Capitol Hill, it's among the most name-checked Washington destinations in pop culture ("Dupont Circle Travel" functions as the front company for the spies on FX's The Americans). Its Victorian rowhouses are largely inhabited by wealthy older couples and families. But a healthy supply of apartments leaves the neighborhood accessible to younger folks willing to pay $350,000 for a few hundred square feet.
What they'll lack in space they'll make up for in convenience: Dupont is ranked as the District's most walkable neighborhood, with a 97 on WalkScore.com—a big reason it's a magnet for first-time Washingtonians in search of an ideal home base for exploring new environs.
Between yoga studios, dog parks, and coffee shops, there's at least one of everything within a block or two. So what if most of it isn't new?
Local Haunts: Bistrot du Coin (1738 Connecticut Ave., NW; 202-234-6969) serves French classics without the showiness of Le Diplomate. The $4 craft beers at Glen's Garden Market (2001 S St., NW; 202-588-5698) make it an after-work staple.
---
Silver Spring (20910)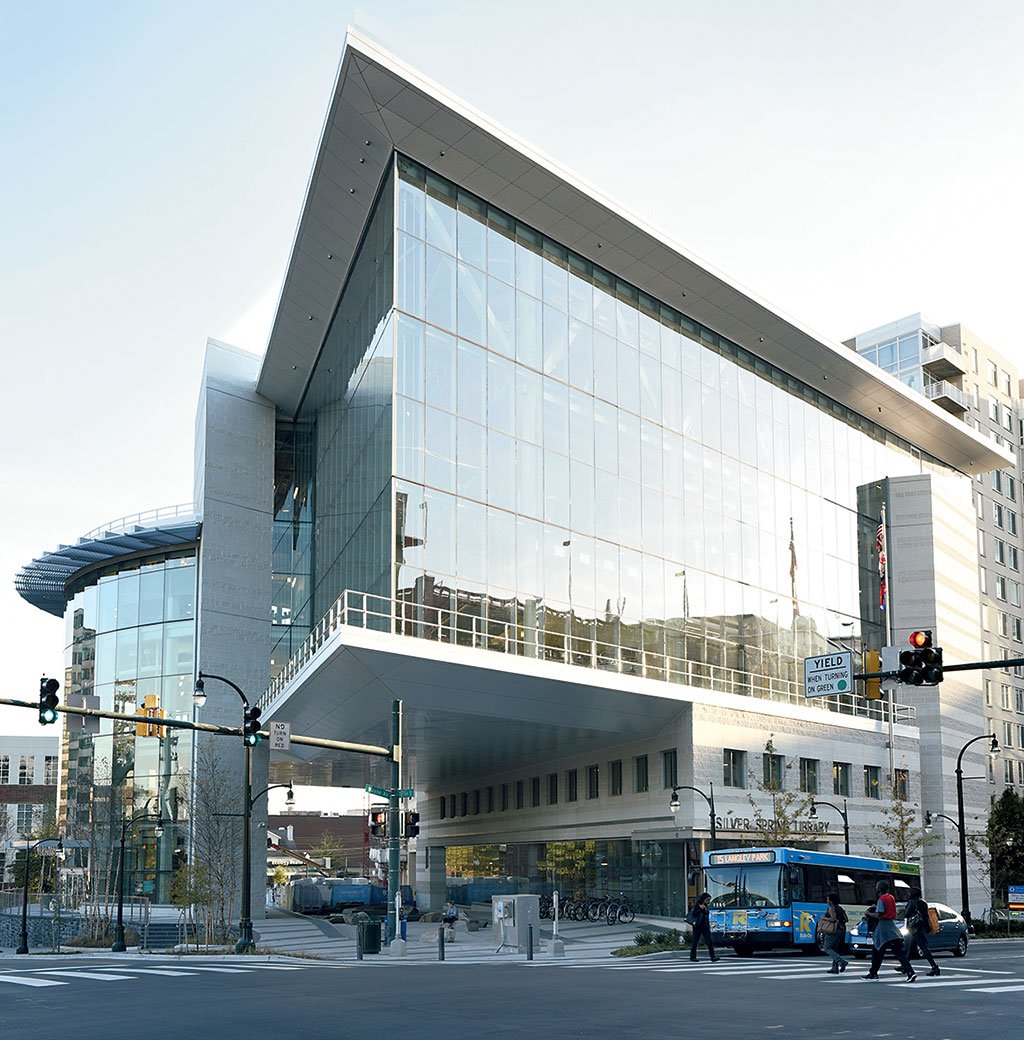 Median Sold Price: $492,000
You'll Love It If: You want a diverse, vibrant suburb on the Red Line.
With the revitalization of its commercial core in the 2000s, this Zip code declared itself "Silver Sprung" and has been growing ever since. Its parks, bike trails, and Metro stop (Silver Spring station) make it a popular destination for families and DC commuters who want to live somewhere more affordable than the District without sacrificing all the action of city life. Having schools in the Montgomery County district is a selling point for young parents who want to avoid playing the charter-school game in DC.
Behind the sleek new buildings and Art Deco architecture that dominate the main drags along Colesville Road and Ellsworth Drive, you'll find winding streets of Colonials, split-levels, and ranches. In the commercial area, it can be hard to hear above the traffic and construction, but in these residential parts, you're more likely to hear neighbors—including reporters, government workers, and lots of employees of Discovery Communications and the National Oceanic and Atmospheric Administration, both headquartered in the downtown area—trading tips about back-yard produce or debating dog etiquette on one another's lawns. Silver Spring prides itself on its diversity, with big Latino and Ethiopian populations, a strong ethnic-food scene, and nearly half its residents fluent in more than one language.
Local Haunts: The AFI Silver Theatre is arguably Washington's best movie house (8633 Colesville Rd.; 301-495-6700). On a cold night, there's nothing better than a steaming bowl at Nainai's Noodle & Dumpling Bar (1200 East-West Hwy.; 301-585-6678).
---
Bethesda (20814)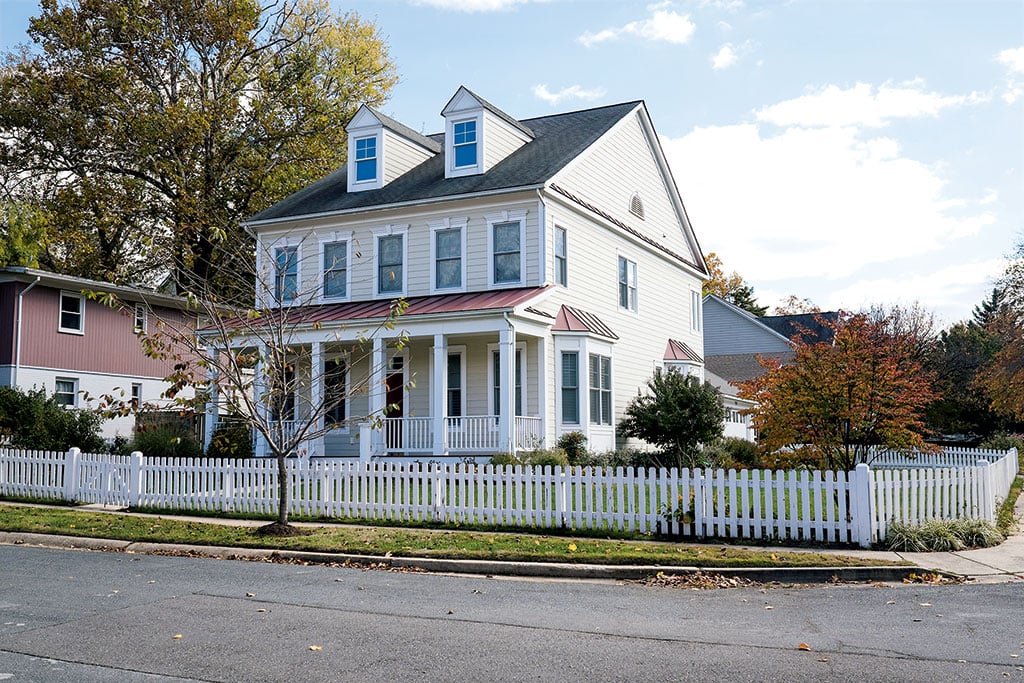 Median Sold Price: $675,000
You'll Love It If: You want the ease of suburban living with downtown amenities.
Look at the center of Bethesda today and it's impossible to envision what it once was: an outpost along the B&O Railroad with lumber and coal yards, then a sleepy postwar suburb. But since Metro's arrival in the '80s, it has morphed into a bustling corridor full of parents pushing strollers and young professionals scrambling to lunch. The ability in downtown Bethesda to walk to practically anything you'd ever need has convinced empty-nesters to swap three-car garages for its sparkling new condos.
Outside the commercial center, you'll find single-family houses (though you might hear owners of the more modest ones complaining about the fancier new-builds squeezing onto their streets). In 2014, Forbes listed Bethesda as the most educated place in America, noting that more than half of its residents hold master's degrees. Although many elite Washington journalists—including CNN's Wolf Blitzer—call this place home, the guy next door is just as likely to be a bioengineer at the National Institutes of Health as a DC bigwig. Regardless, Metro's Bethesda station means residents can easily commute to the office, whether north up the Red Line or into the District. Parents, meanwhile, are attracted to the highly rated public schools.
Local Haunts: The pizza at Vace (4705 Miller Ave.; 301-654-6367) is a staple, and a deal at about $11 a pie. Around since 1953, Strosniders Hardware (6930 Arlington Rd.; 301-654-5688) has withstood the test of time even as Bethesda has changed dramatically.
---
Reston (20191)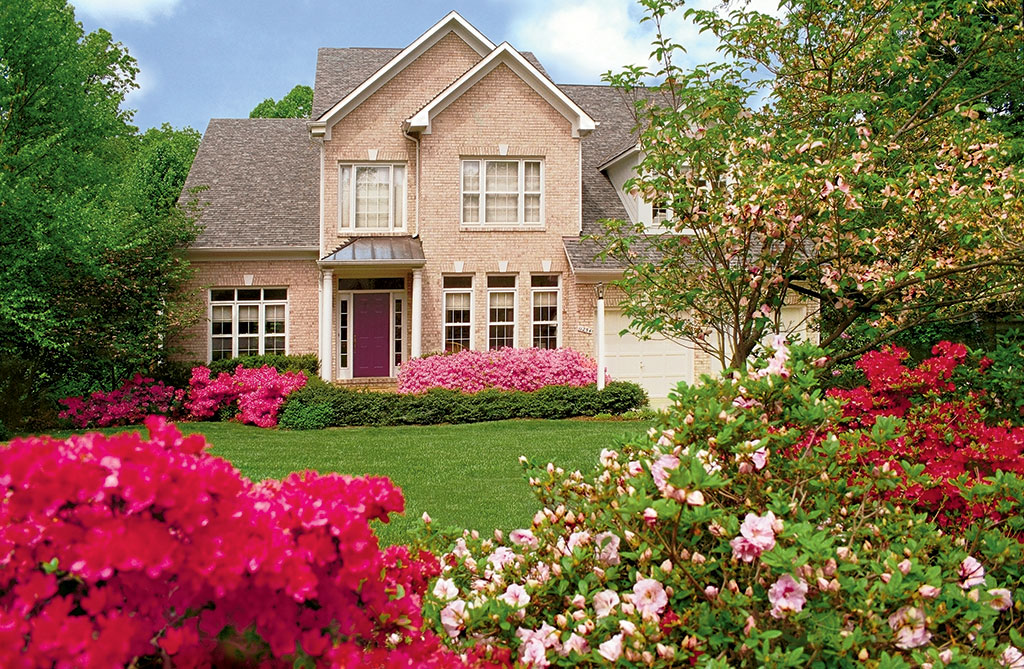 Median Sold Price: $399,900
You'll Love It If: A planned community with lots of outdoor recreation sounds ideal.
Developer Robert Simon set out to create a different sort of place when he bought the nearly 7,000 acres that became Reston in 1961. He wanted to build a community where residents could live, work, and play in one self-contained area instead of having to suffer long commutes. All these years later, his vision has held up, and parts of the town feel almost resort-like, with miles of bike trails, more than 1,000 acres of parks, and 15 public pools—yes, 15. During the summer, neighbors rent canoes and kayaks to take out on Lake Anne, the largest of Reston's four manmade lakes. It's hard to think of a better spot for playing outside with your kids, and for many families who live there, this is the factor that makes the so-called Reston covenants—which govern all design, landscaping, and renovation decisions—worth the hassle.
Simon, who died last year at age 101, also envisioned a place with socioeconomic diversity. He installed smaller townhouses and condos around the community's core, then surrounded them with single-family homes. You can buy a one-bedroom condo for less than $200,000 or a four-bedroom Colonial for $650,000. Locals who work in Reston often walk or bike to the office, while the new Wiehle-Reston stop on the Silver Line means you don't have to commute by car to get into DC. No one worries about "being better than the Joneses," says resident Ken Knueven (though they do worry about the type of fence you want to build).
Local Haunts: Reston's Used Book Shop (1623 Washington Plaza; 703-435-9772) is a 38-year-old institution. Families head to the Walker Nature Center (11450 Glade Dr.; 703-476-9689) for kid-friendly hiking.
Want see more of the best places to live around DC? Check out our guide to find which neighborhood is right for you.
This article appears in our April 2016 issue of Washingtonian.