As the Editor of Washingtonian Bride & Groom, I look at a lot of wedding photos. In fact, I spend most of my work week looking at wedding photos. It's a truly awesome job—how many other people in this town get a first-hand look at how their fellow Washingtonians find love when it can be reaalllyyy hard to to date, and then celebrate it? Looking back at 2016, my favorite thing about the evolution of Washington weddings is that there's no one way to get married here anymore. We used to be more of a blush-and-gold-in-a-ball-room type of town—and that's still here, and it's still a beautiful way to get married—but there are so many other aesthetics, venues, and styles happening these days. Here are 16 that were especially memorable for me.
The One Where the Brides Wore Pink and Everyone Else Wore Black and White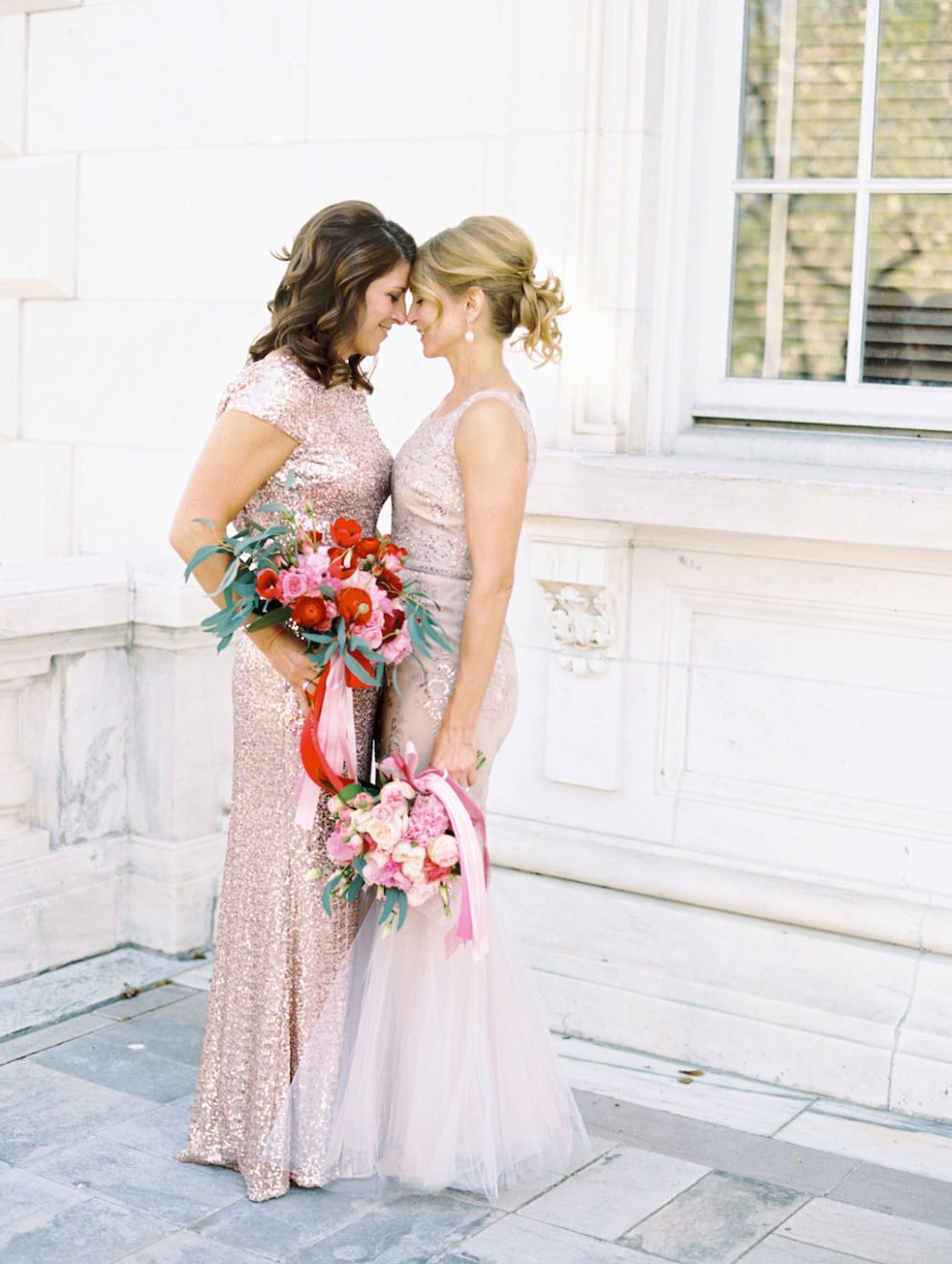 Laura and Debby were total knockouts at their DAR wedding. Total and utter knockouts. I also love that all of their guests stuck to a single wardrobe palette and dined at a signal long table. Both can be tough to pull off, but when executed well they make for such a memorable way to celebrate a couple. Photo by Lisa Ziesing for Abby Jiu Photography, event design by Lauryn Prattes Styling and Events. 
The One That Was a Super-Fun Party on Top of Union Market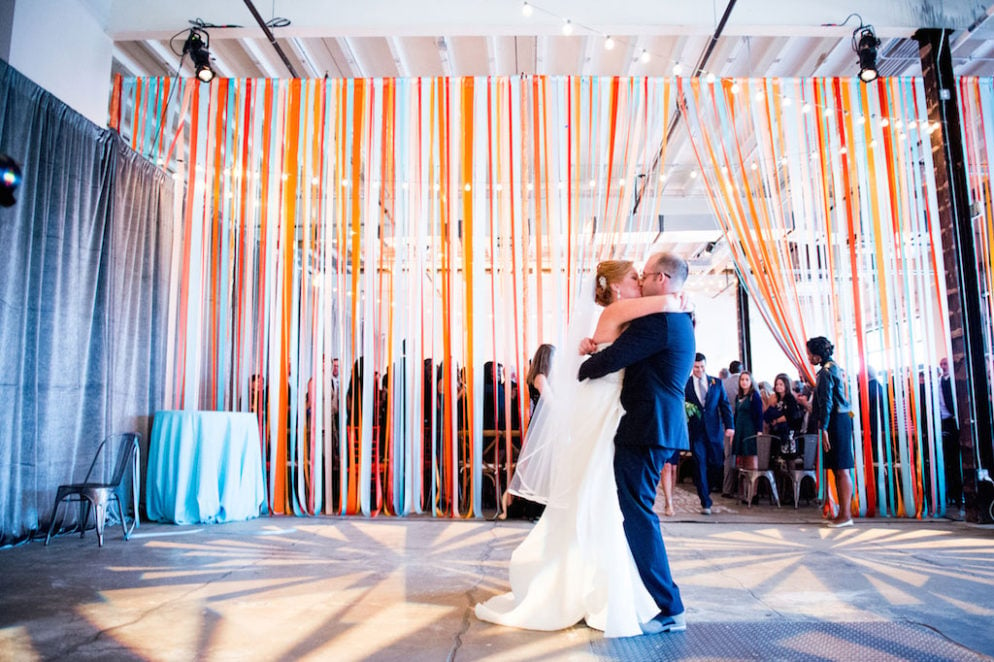 Here's the thing we sometimes forget about weddings: at the end of the day, this is a huge party with all of your favorite people. And parties are supposed to be fun. Nothing embodied that more in Washington this year than Carlie and Simon's Dock 5 wedding, which included a streamer curtain, beer pong at the reception, and portraits on the roof of DC's favorite food hall. Photo by Avow, event design by Bella Notte. 
The One With all the Zoo Animals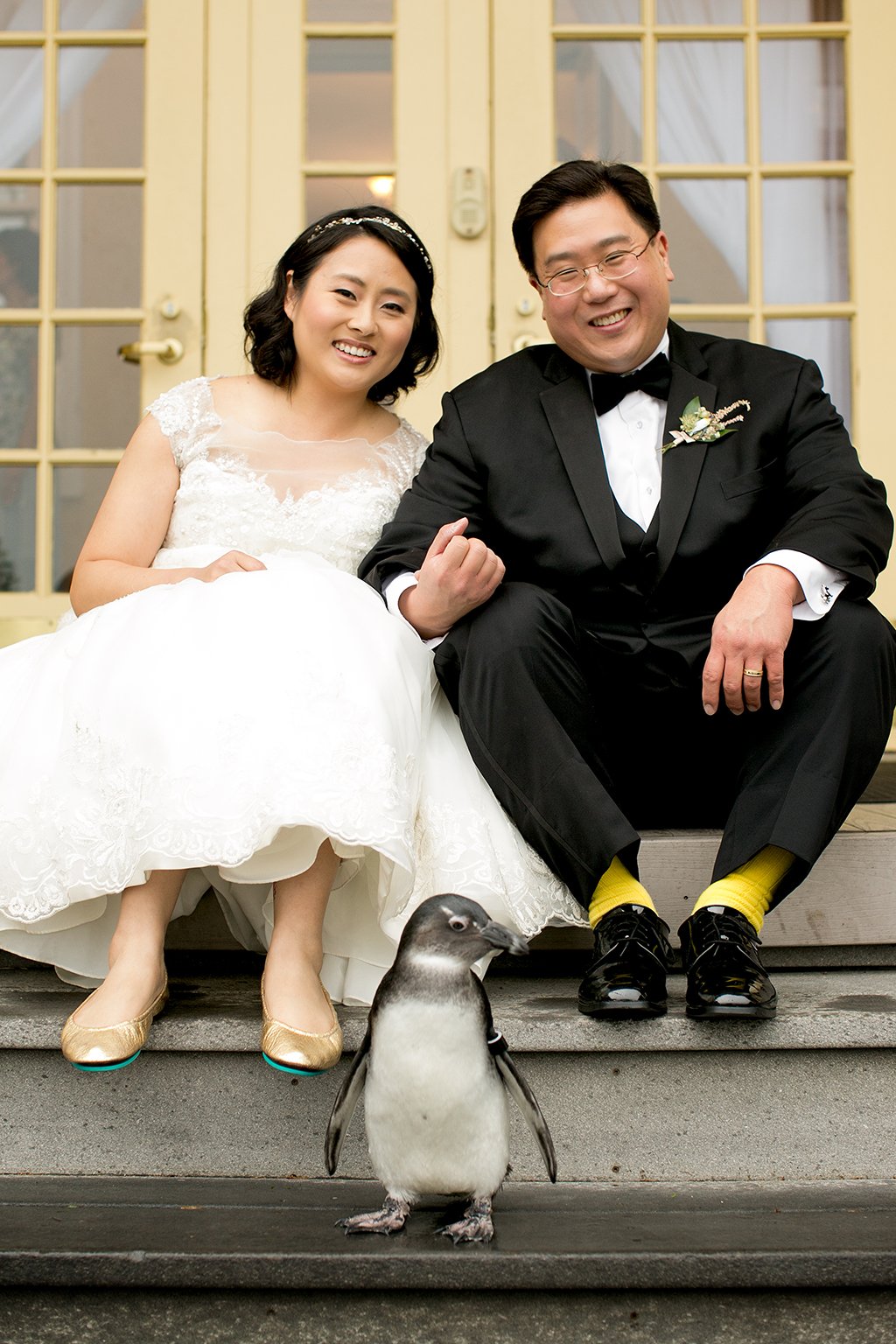 Jesse and Gene's love of animals is well-documented, so it was only fitting that their wedding-day portraits include giraffes, penguins, elephants, and flamingos. From the table markers that described their favorite dates to the epic four-tiered animal-themed cake, it was wonderful to see a wedding theme so personalized and well thought out. Photo by Ethan Yang Photography. 
The One that Took the Internet By Storm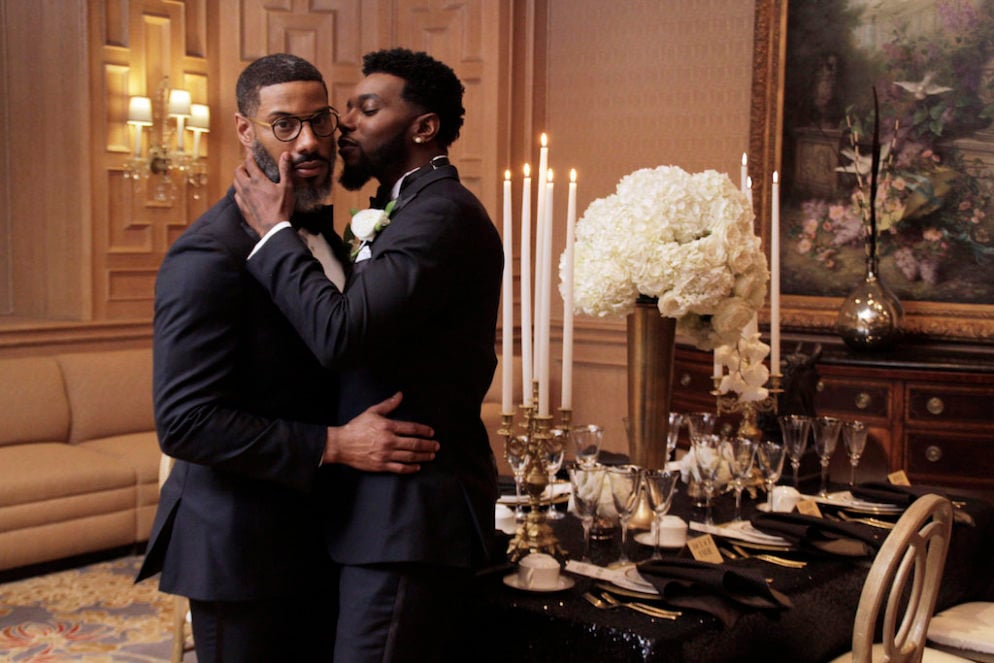 Technically not a wedding, but still one of my favorite wedding-related posts of the year. Andrew Roby Events created a stunning vision for two of the most handsome grooms I've ever seen, and it went viral, viral, viral. Photo by Jerris Madison Imagery. 
The One Where Guests Raised Paper Hearts to Celebrate A New Couple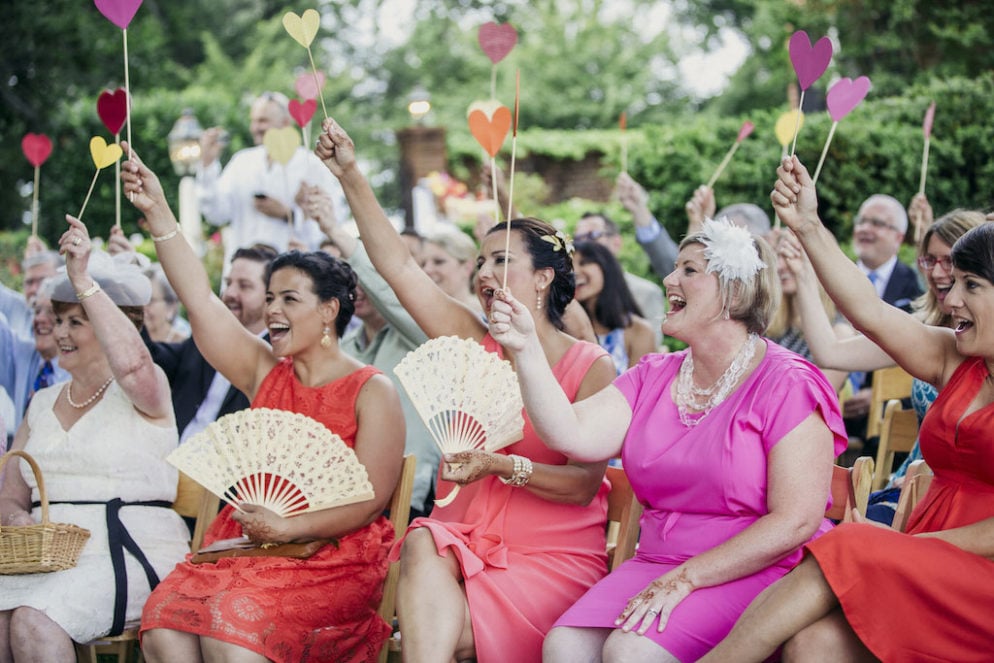 Lydia and Dave brought Western and Malaysian cultures together in their fun Brittland Manor wedding, and my favorite touch was something I hadn't seen before: When the ceremony came to a close, guests raised card stock hearts attached to dowels and said "aye" in their support of the couple's new marriage. Photo by Jennifer Domenick of Love Life Images.  
The One Where the Maid of Honor Wore a Suit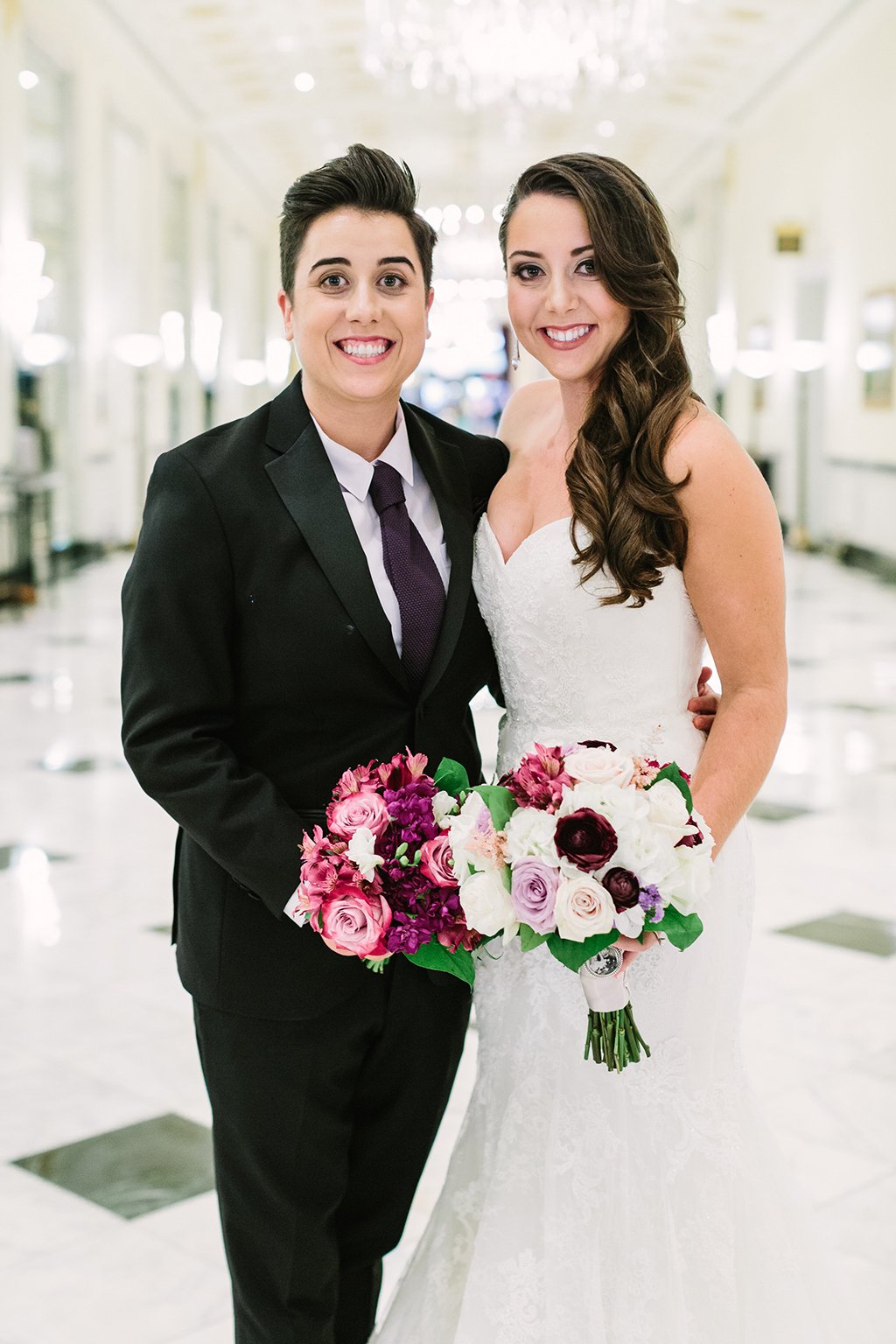 How rad is that? Bride Luisanna's older sister Lianna has always preferred pants to dresses, so she had a suit tailored and wore matching accoutrements instead of a gown. Photo by Megan Chase Photography. 
The One Where The Bride Wore Black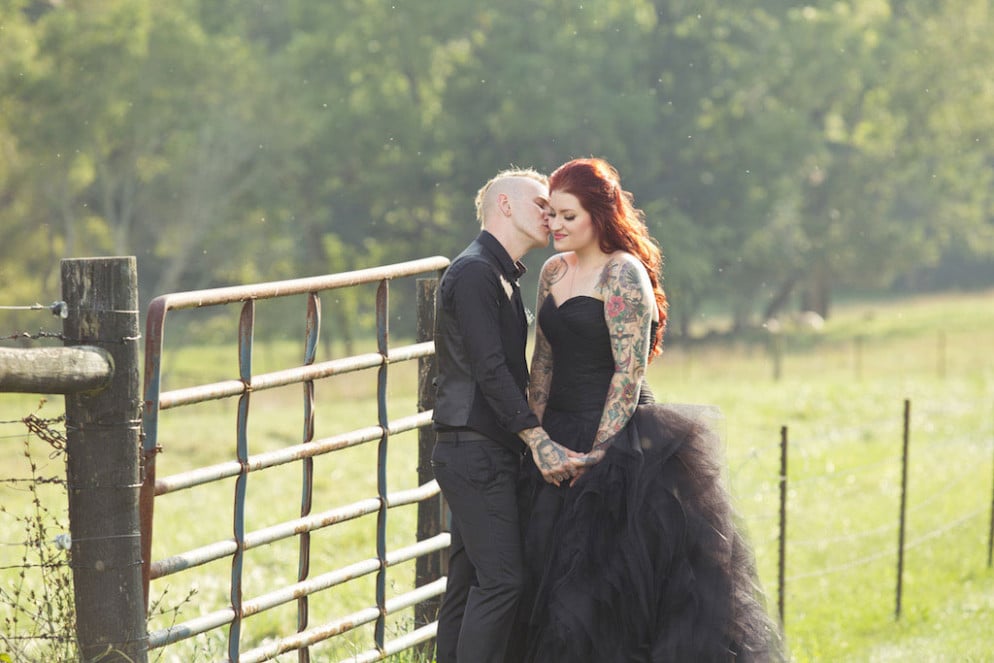 And showed off her gorgeous tattoo sleeves in the process. Rhiannon, don't ever stop doing you. Photo by By Asa Photography. 
The One With the Stunning Chuppah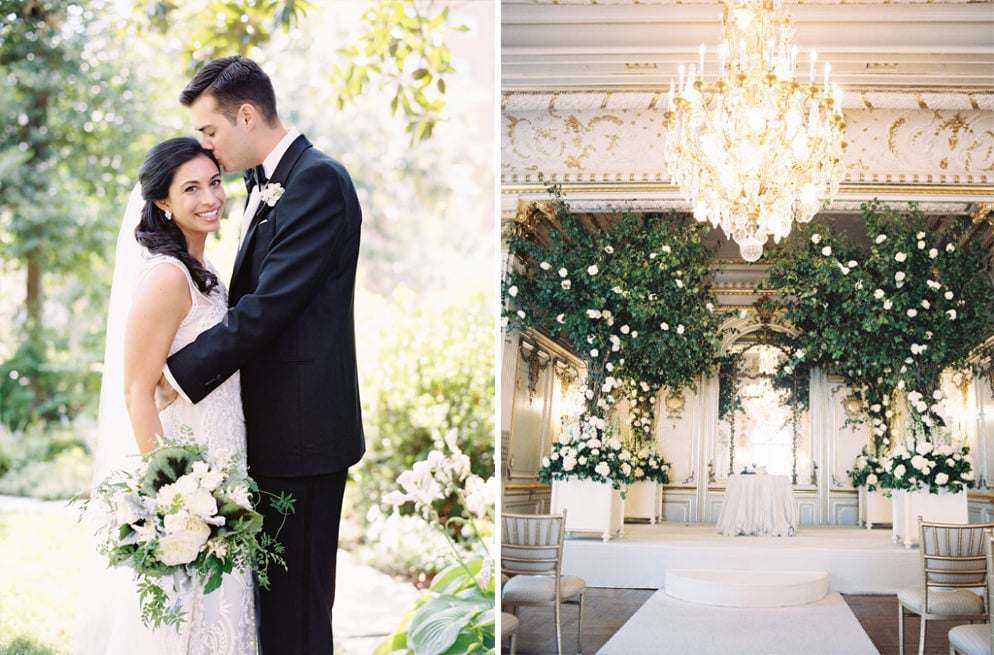 Amaryllis designed and created the life-sized trees that filled the ceremony site at Abby and Jason's Cosmos Club wedding. This wedding simultaneously feels quintessentially DC and different enough from every other classic DC wedding to stand out. Not an easy thing to accomplish. Photos by Abby Jiu Photography, event coordination by Anne Book. 
The One With the Paper Flower Wall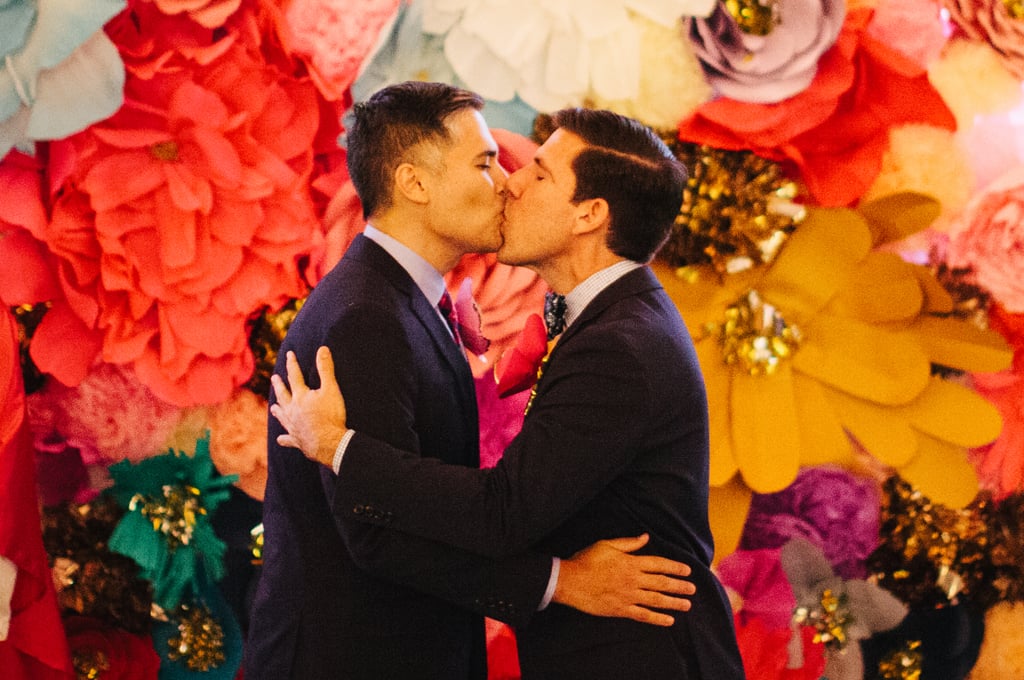 Greg and Clark's Union Kitchen wedding looked like it was genuinely fun to be at, and Ruie + Grace KILLED it with their paper flower decor. Photo by Emily Gude Photography, event coordination by Candy & Co. 
The One That Will Change Your Mind About Barn Weddings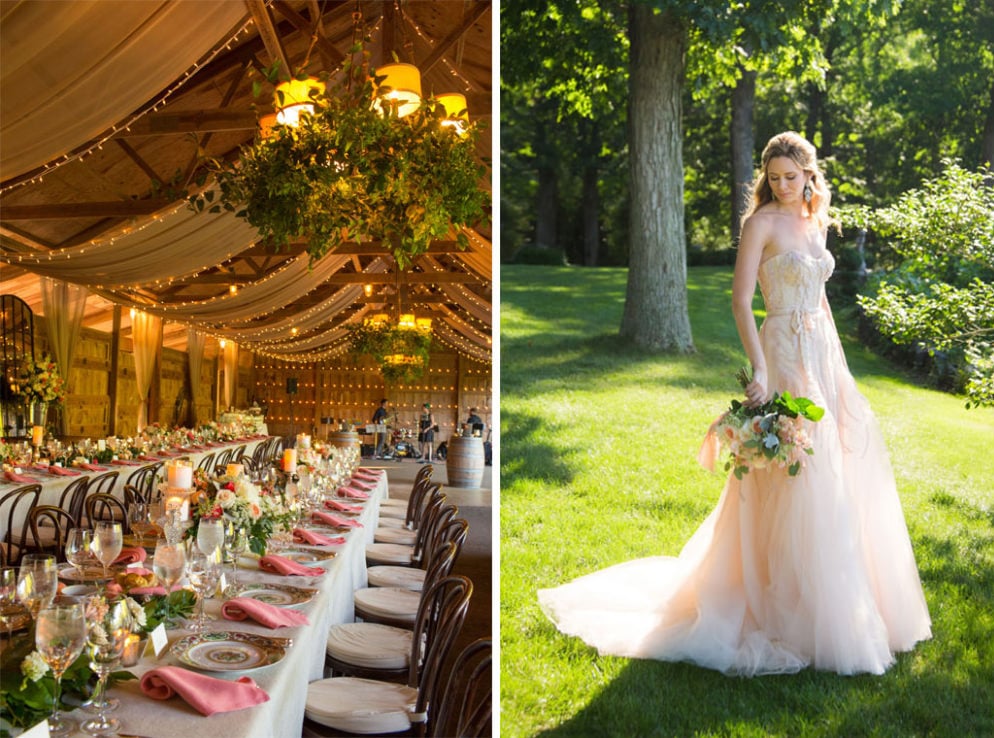 I was almost bored with the rustic wedding aesthetic, but then I saw Cate and Michael's Murray Hill wedding in Leesburg. Different situation entirely. Photos by Renee Michelle Photography, event coordination by Roberts & Co. Events. 
The One That Went on in Spite of January's Huge Blizzard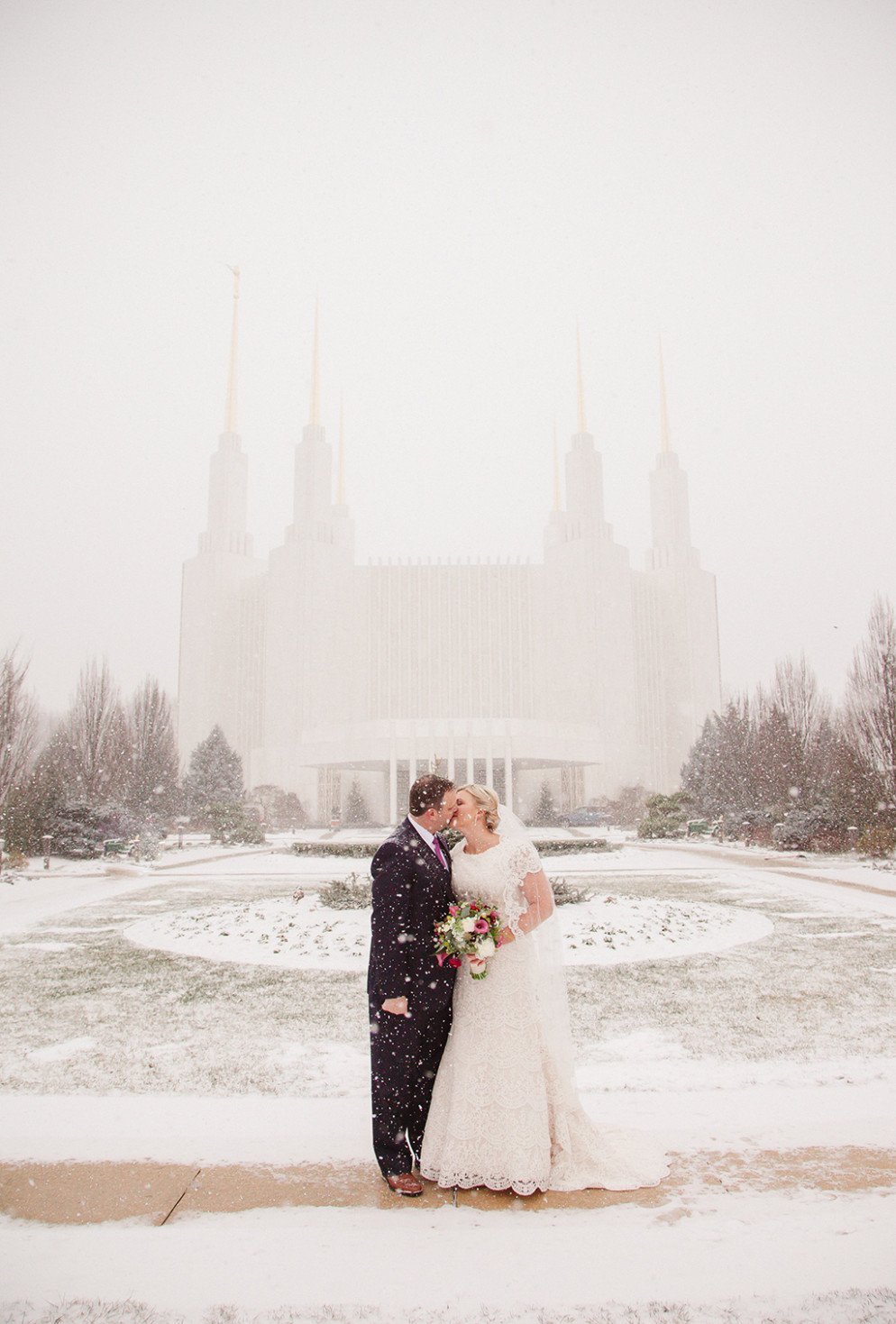 Snowzilla didn't stop Corey and Mark from exchanging vows! Photo by We Are The Mitchells. 
The One That Brought Tanzania to the Eastern Shore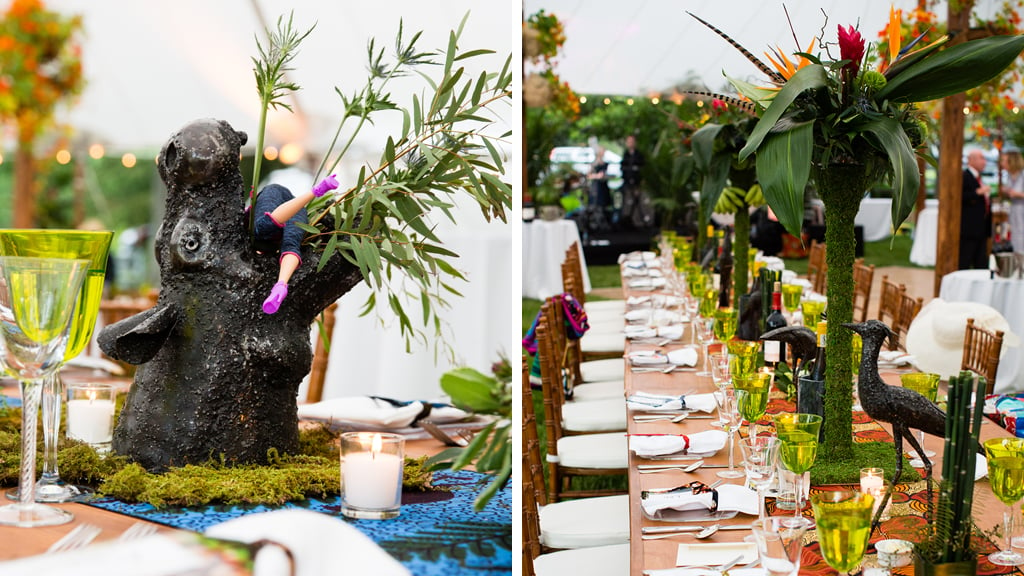 Clementine and Darron wed in her parents' backyard, and incorporated several touches from the country where they met. This wedding was unlike any Eastern Shore wedding we've ever published, and how cool is it that guests rode on a riverboat in between the ceremony and reception? Photos by Piper Watson Photography, event coordination by Cristina Calvert Signature Weddings & Events, florals by Fleurish by Samantha McCall. 
The One With A Seriously Unexpected Palette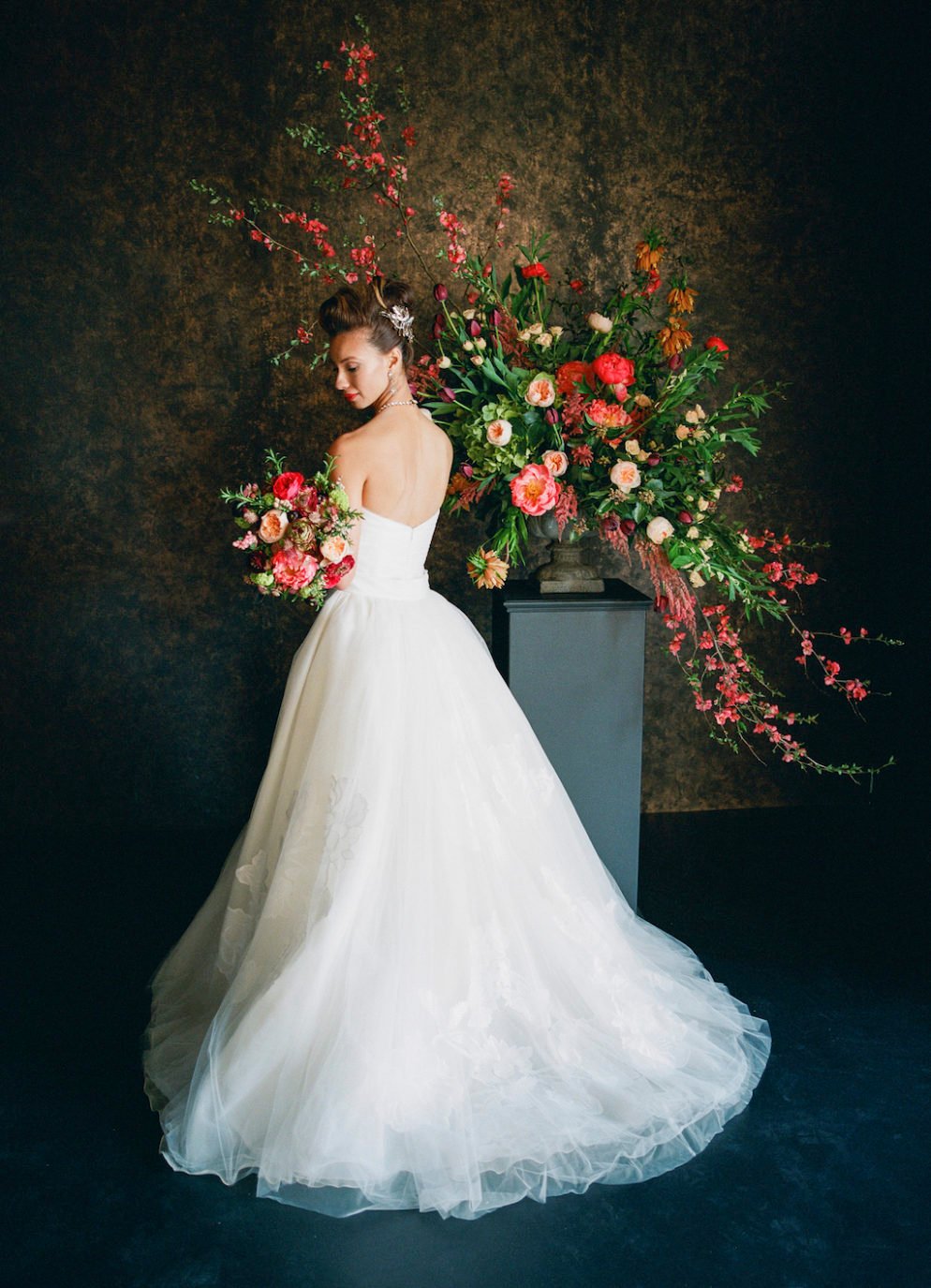 Again, not actually a real wedding, but a stunningly original design concept that we hope to see executed more in 2017. Who knew black could feel so romantic and sophisticated? Photo by Lisa Blume Photography, design by Elizabeth Duncan Events, florals by Amaryllis. 
The One That Transformed a Virginia Estate into the Ultimate Southern Lawn Party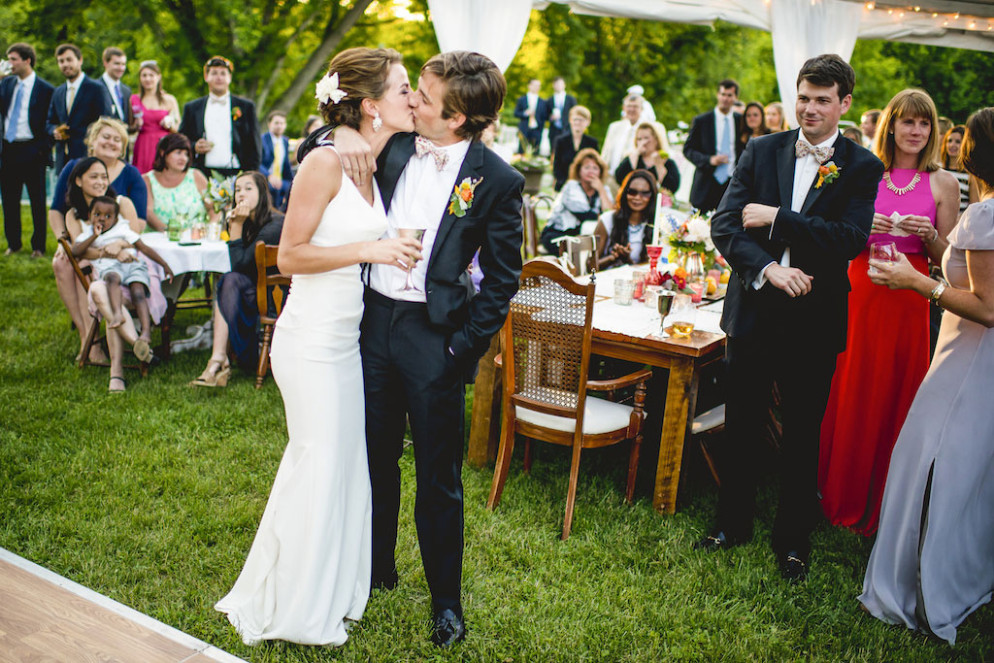 Ashley and Brannon made it official with a down-home celebration that included "bug juice" bourbon cocktails, church pews relocated outdoors for the ceremony, and a vintage Ford truck photo station. Photo by Michelle Lindsay Photography, event coordination by Middleburg Events Studio. 
The One for The Music Lovers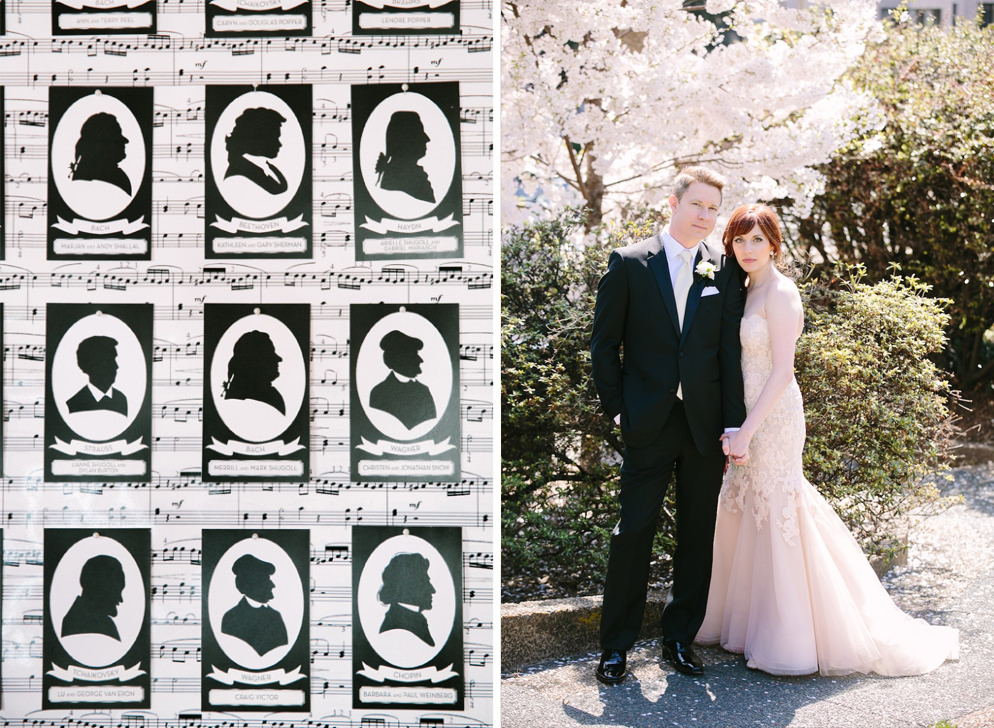 At Cara and Stephen's modern blush-and-black-themed wedding, the couple's shared love of music was reflected in silhouettes of famous composers on the escort cards and matching golden busts on the dining tables. Not pictured here but worth clicking over for alone: my pick for the cutest wedding branding of the year. Photos by K. Thompson Photography, event design by Grit & Grace. 
The One That Brought Boho Texas Flair to an Alexandria Restaurant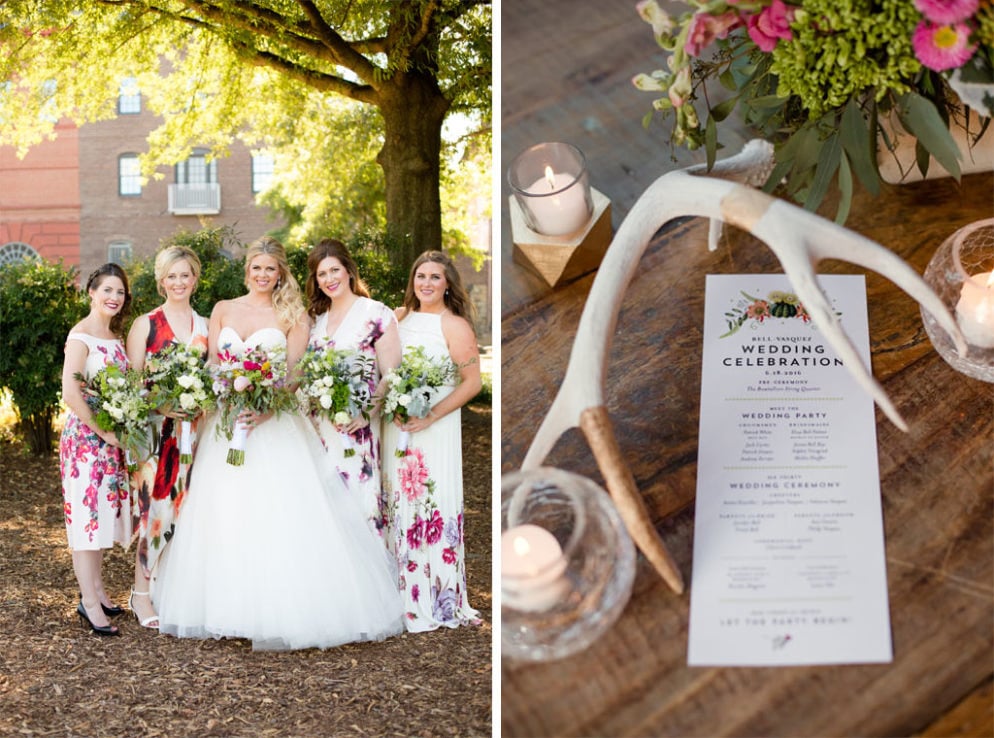 Nancy and Jesse met on Tinder in Texas, so it made sense that their wedding represent the great city of Austin. We don't get a lot of weddings in Washington with this southeastern aesthetic, and I love that couple made it happen at Virtue Feed & Grain. Restaurants are an often overlooked venue option for weddings, and this was a wonderful reminder to, well, stop overlooking them! Photos by Beth Caldwell Photography.