When Melissa Licato and Bogdan Oprea first met, they were both based in Texas, working on off-shore oil rigs as engineers. Bound by their mutual interest in their job, a deep connection grew, and almost two years later to the day the couple became engaged (for more on their engagement, check out their full engagement story). For their beautiful late winter wedding, the couple chose Virtue Feed & Grain as the venue, exchanging vows in front of a custom curtain of greenery. Images below courtesy of Andrea Rodway Photography.
Follow B&G on Instagram | Like B&G on Facebook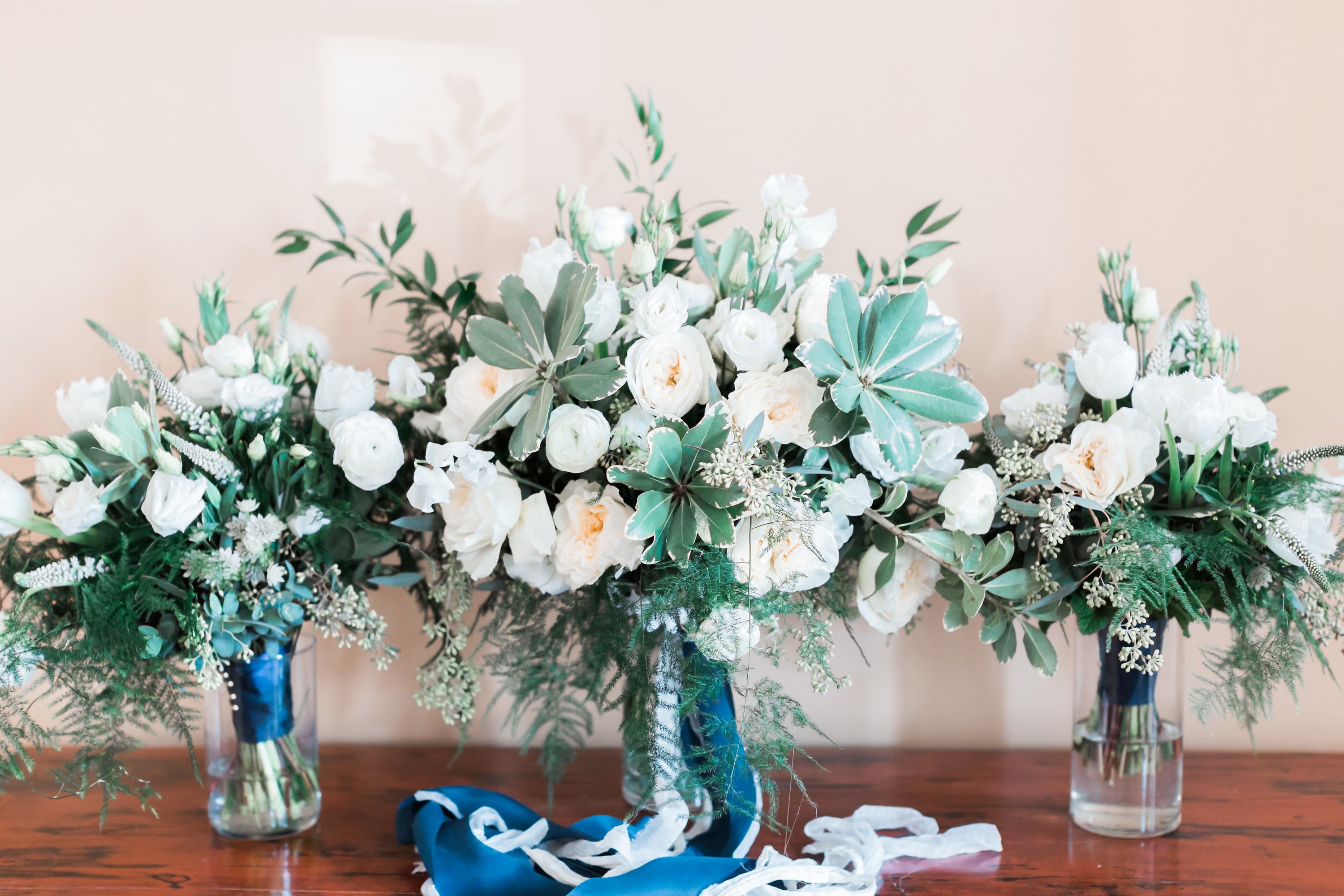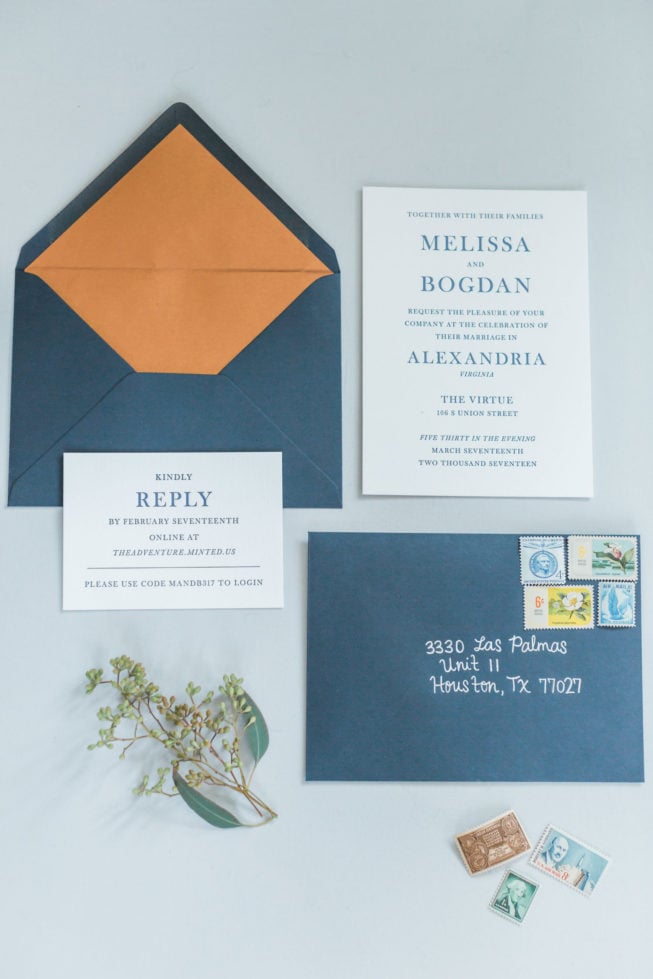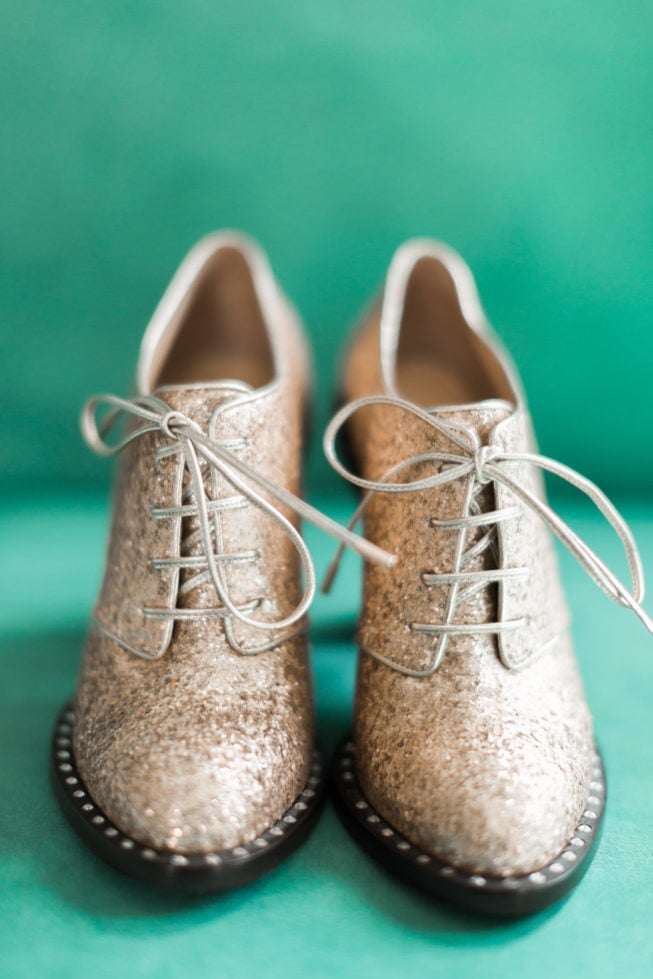 Melissa and Bogdan chose a navy and copper theme for their wedding, complete with invitations from The Dandelion Patch. Melissa wore sparkly copper-hued Charlotte Olympia heels that glittered from beneath her gown.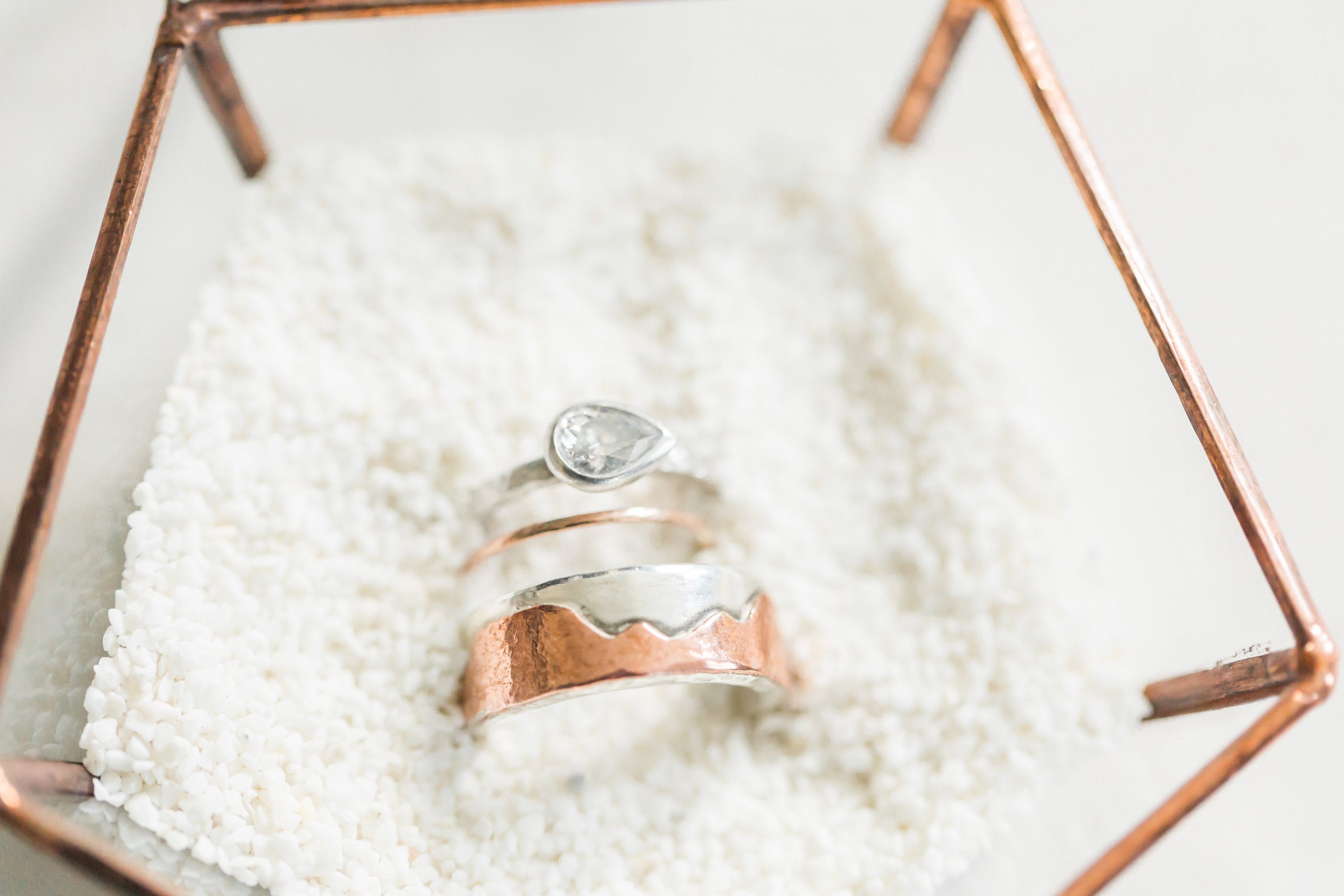 One of the couple's favorite details were their rings. Bogdan's ring features a copper silhouette of the Carpathian Mountains near where he grew up—he's even hiked a few of them!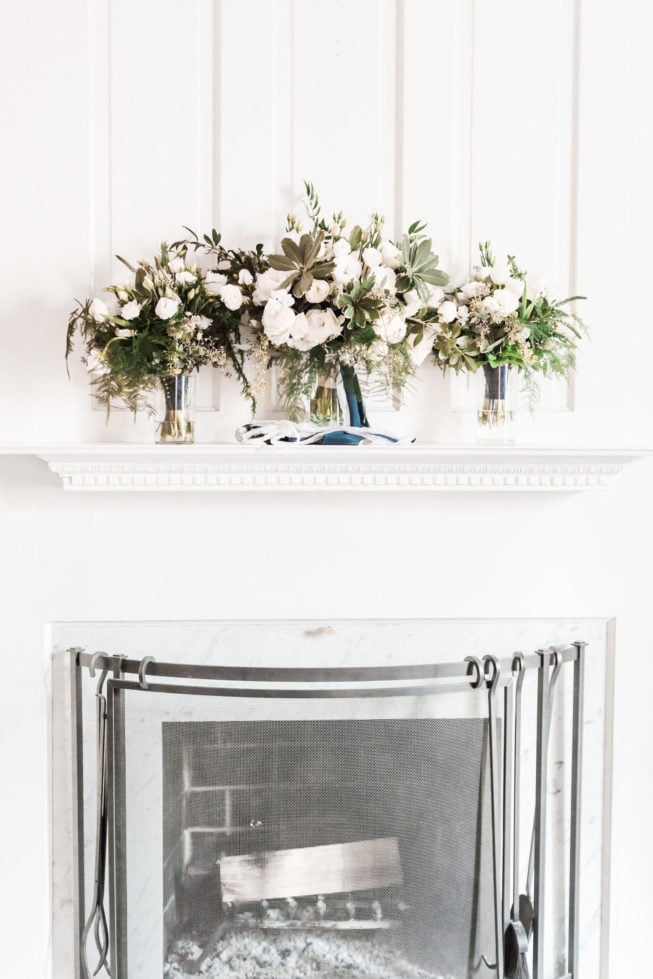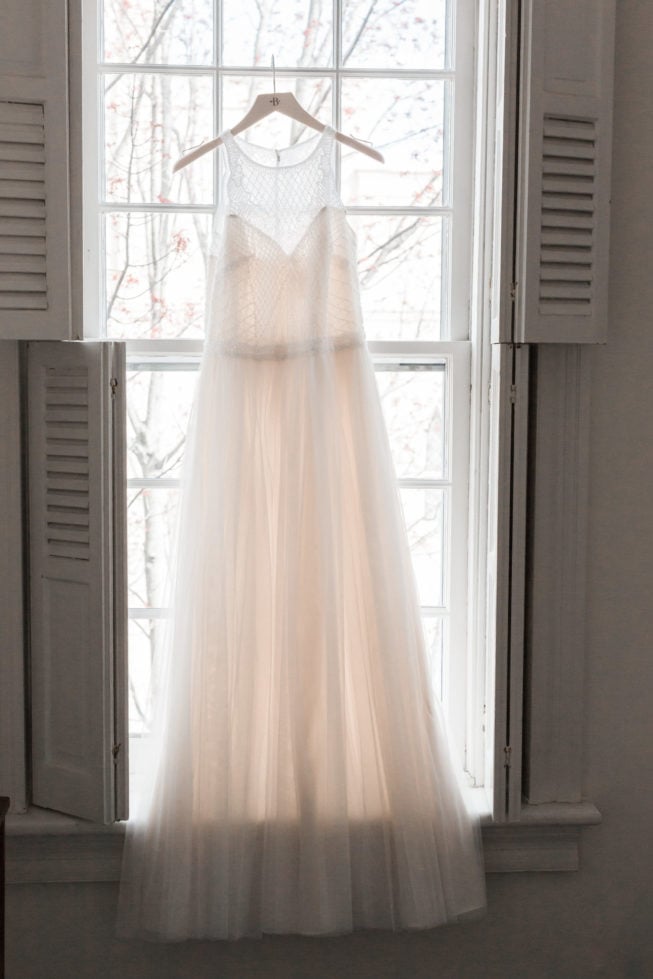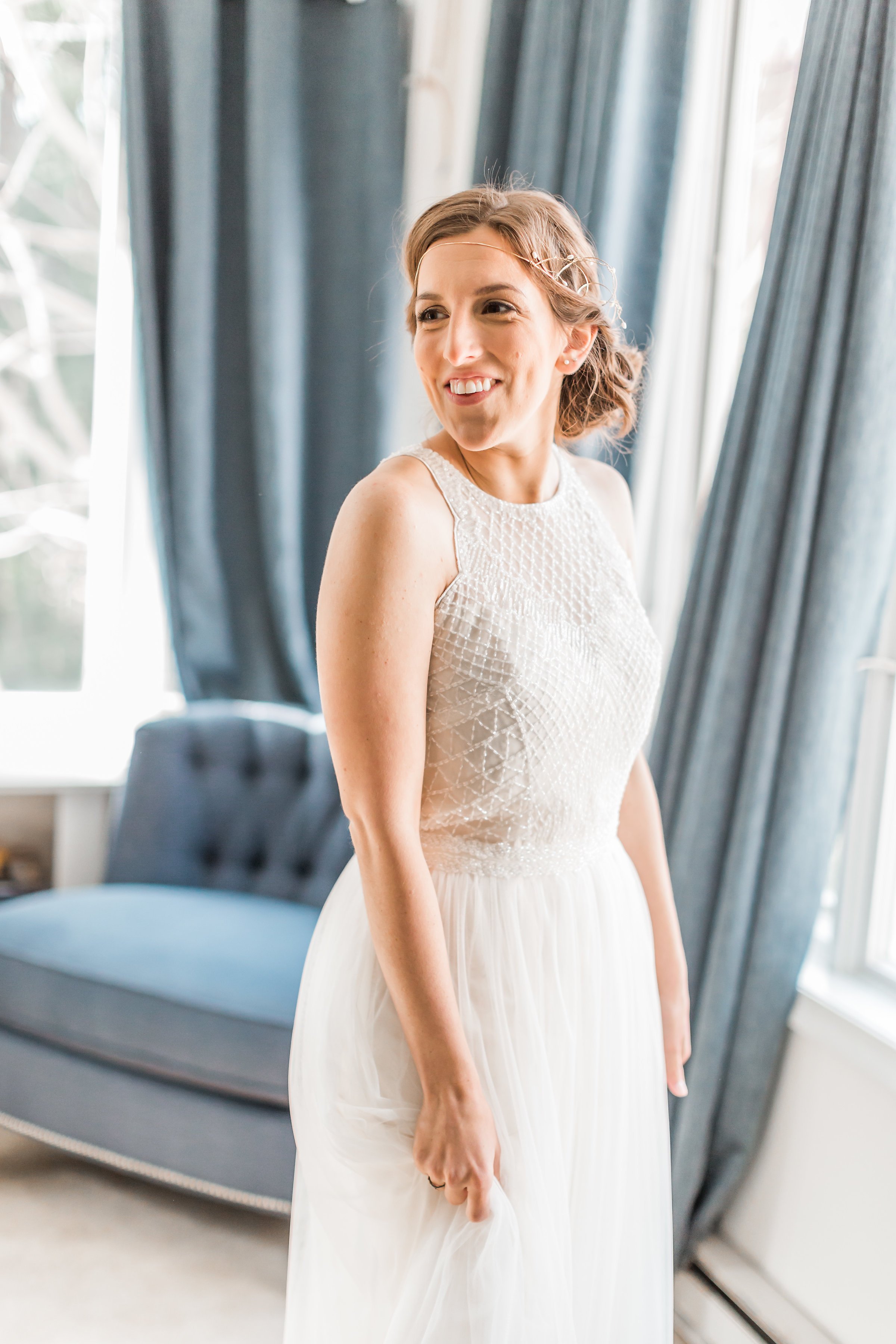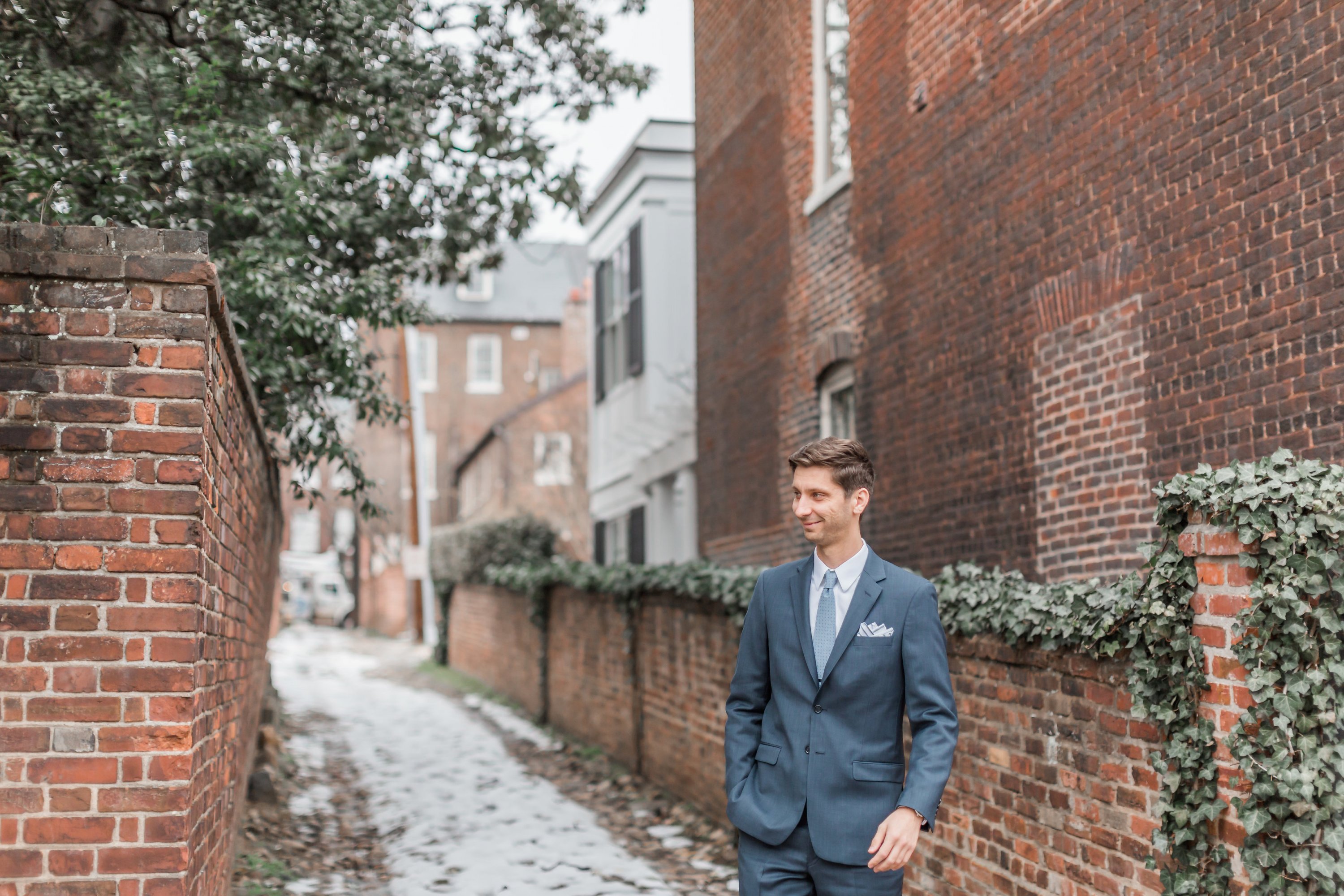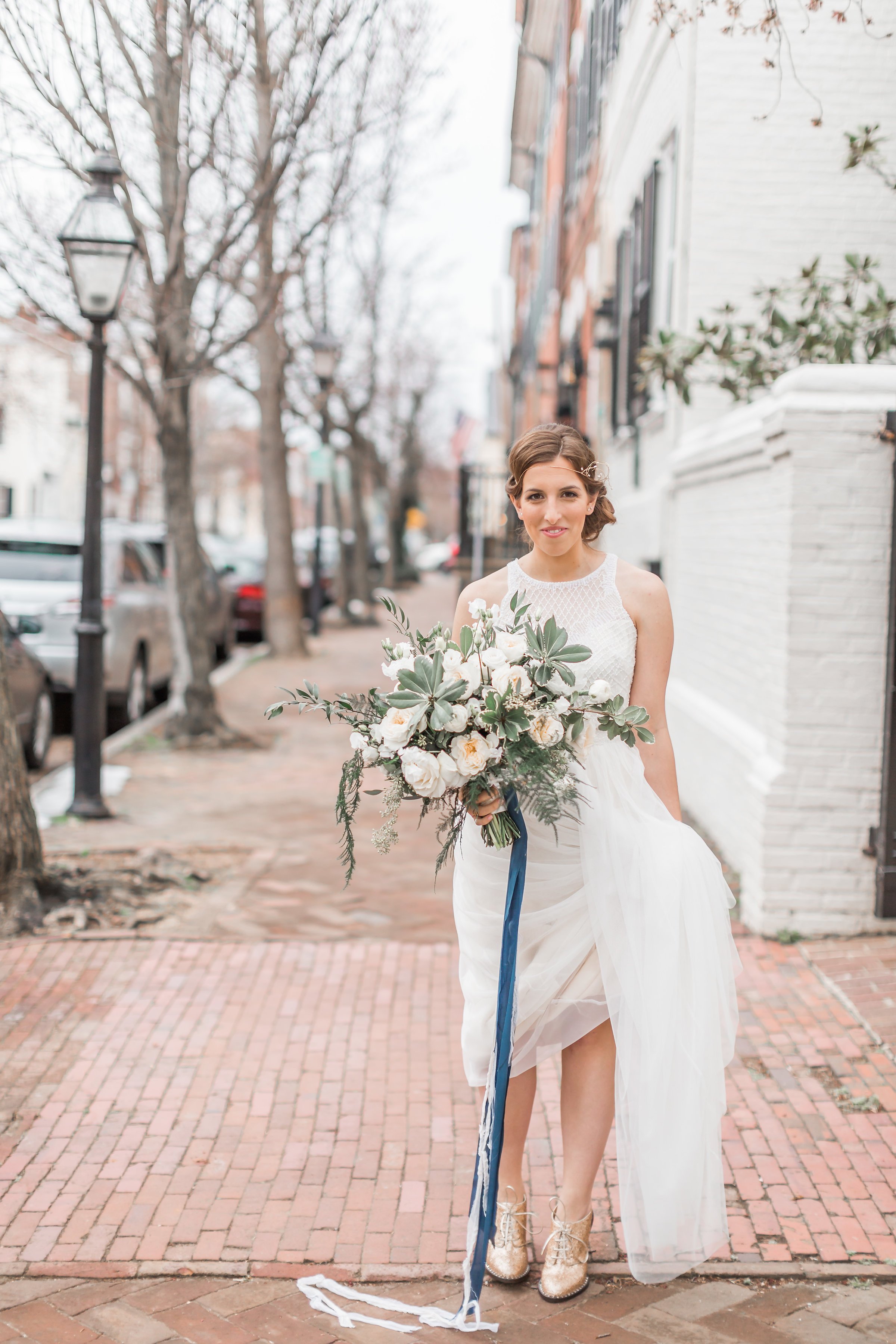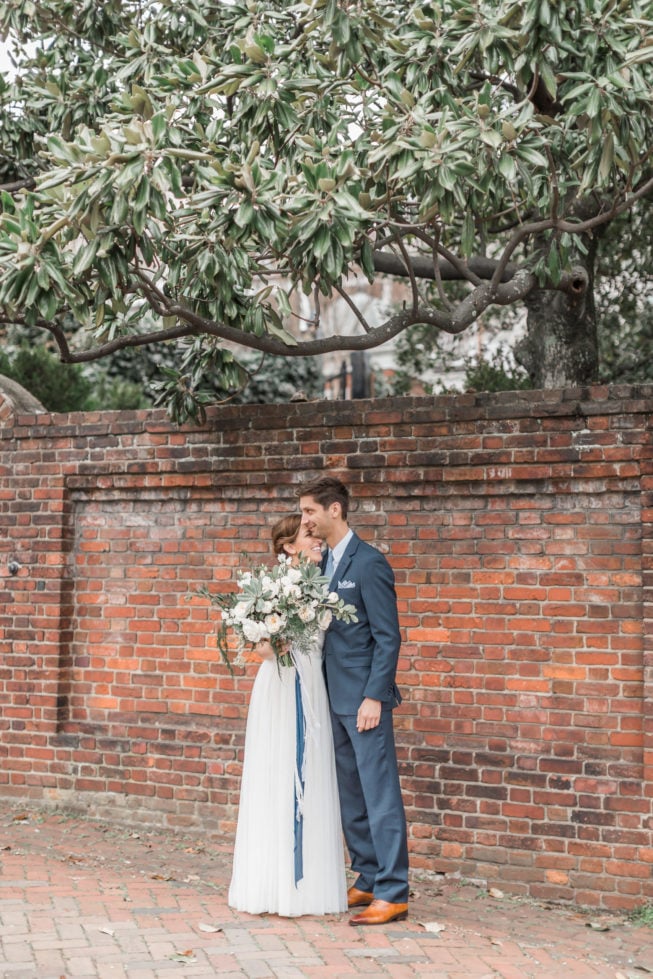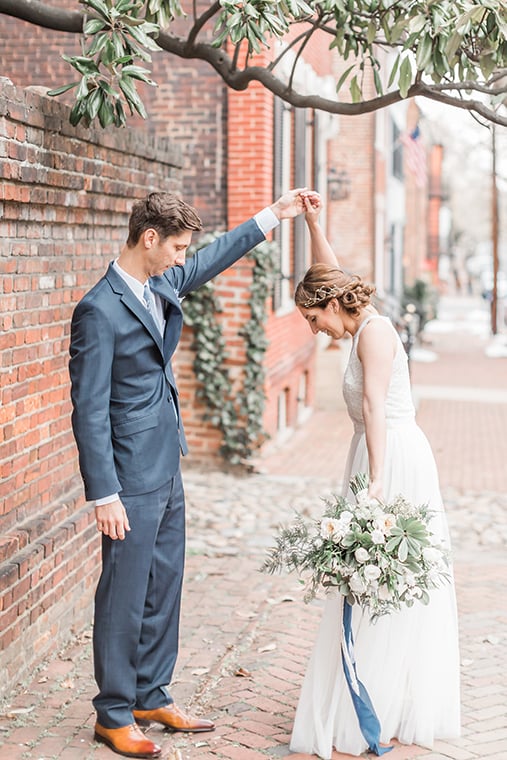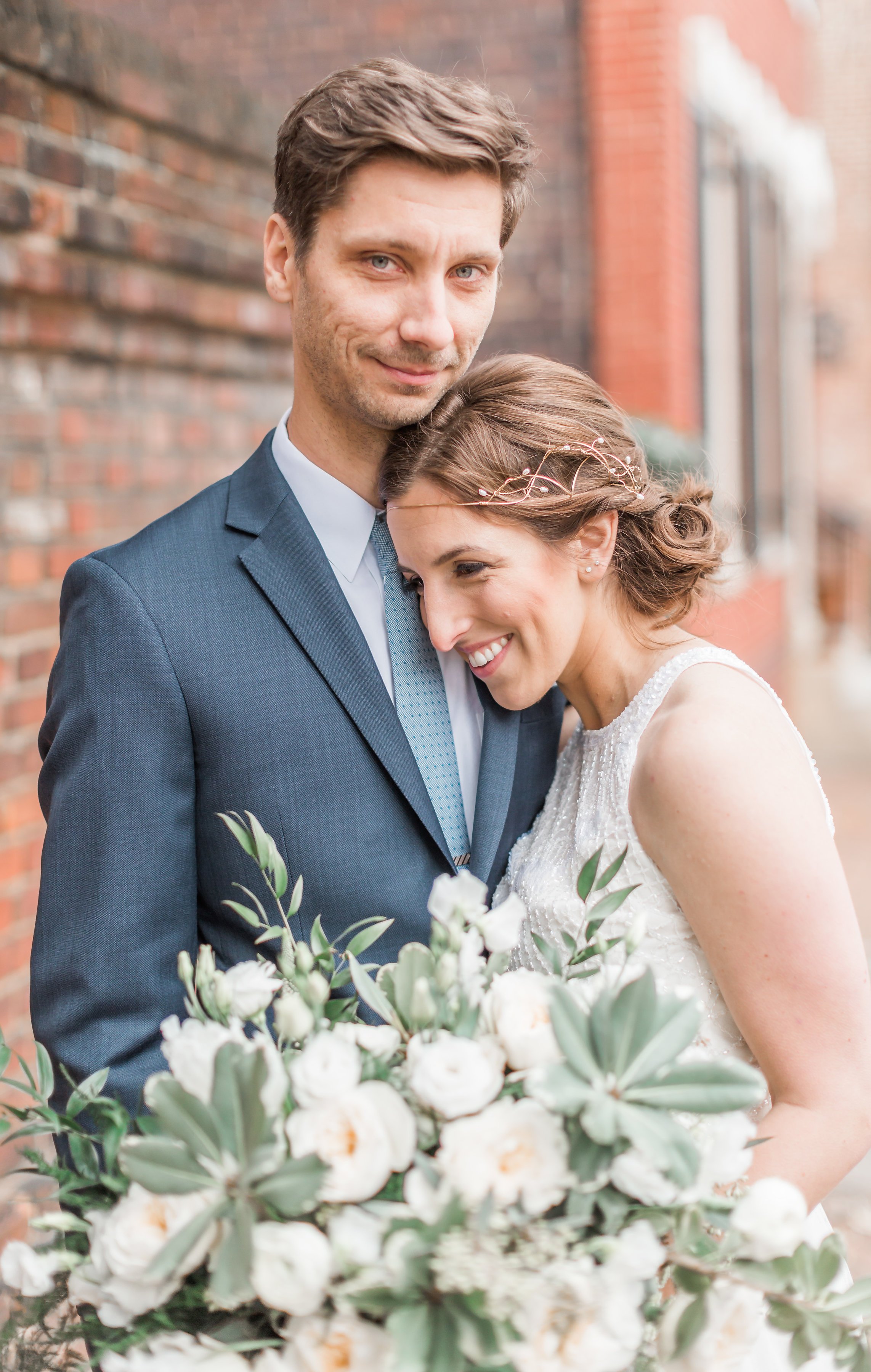 When Melissa and Bogdan began planning their wedding, they knew they wanted a short engagement. They managed to put their wedding together in just three months.
"We knew immediately that we didn't care for the year plus of planning, so we did it on our own terms," recalls Melissa. "With two engineers in one union, our style has always been more: plan, execute, and move on to the the next challenge."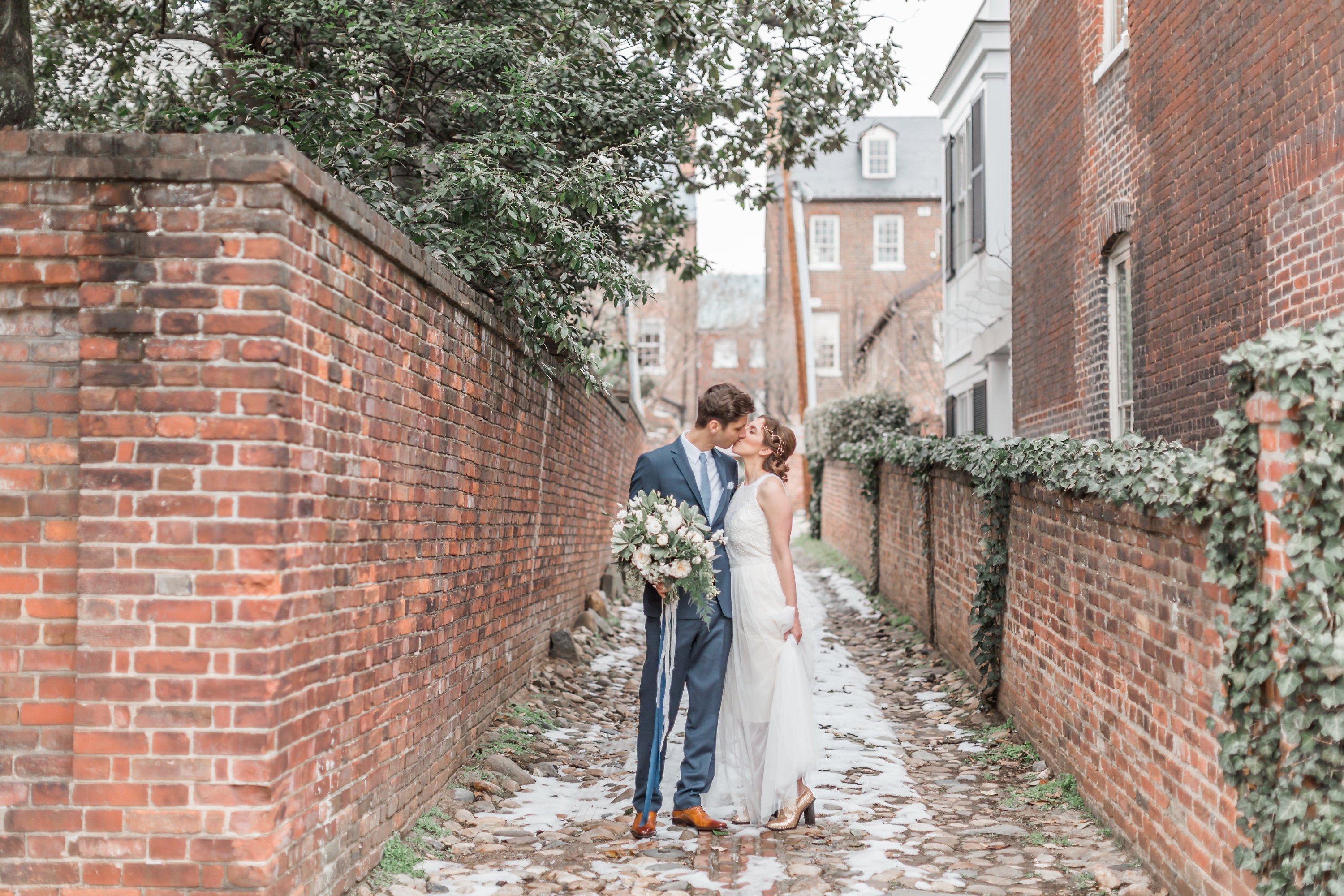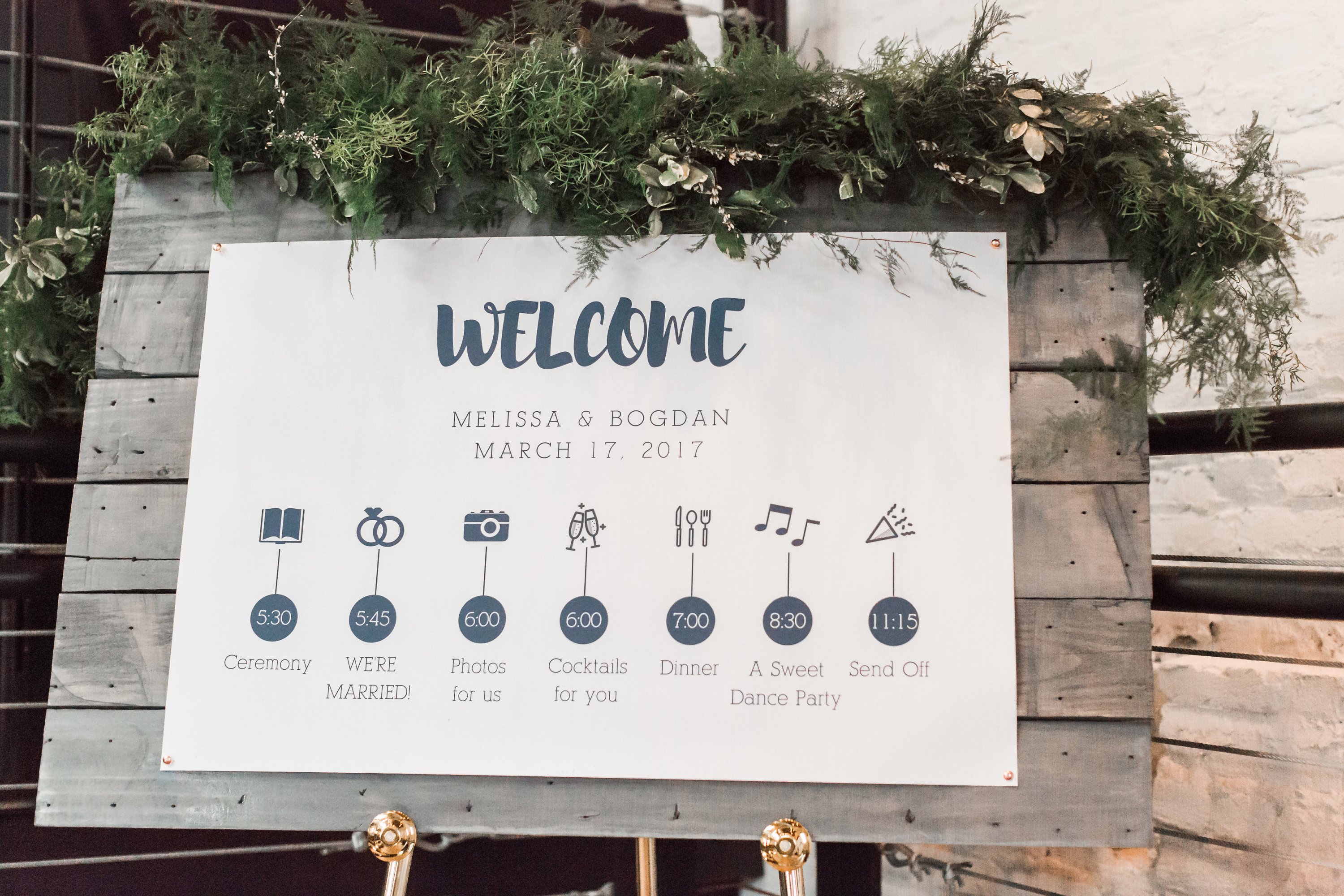 For the florals, the couple looked to Vintage Floral Design not only to create Melissa's unique wintery bouquet, but also for decor throughout the wedding. One particularly magical detail? The twinkling wall of fronds that served as a backdrop when the couple took their vows.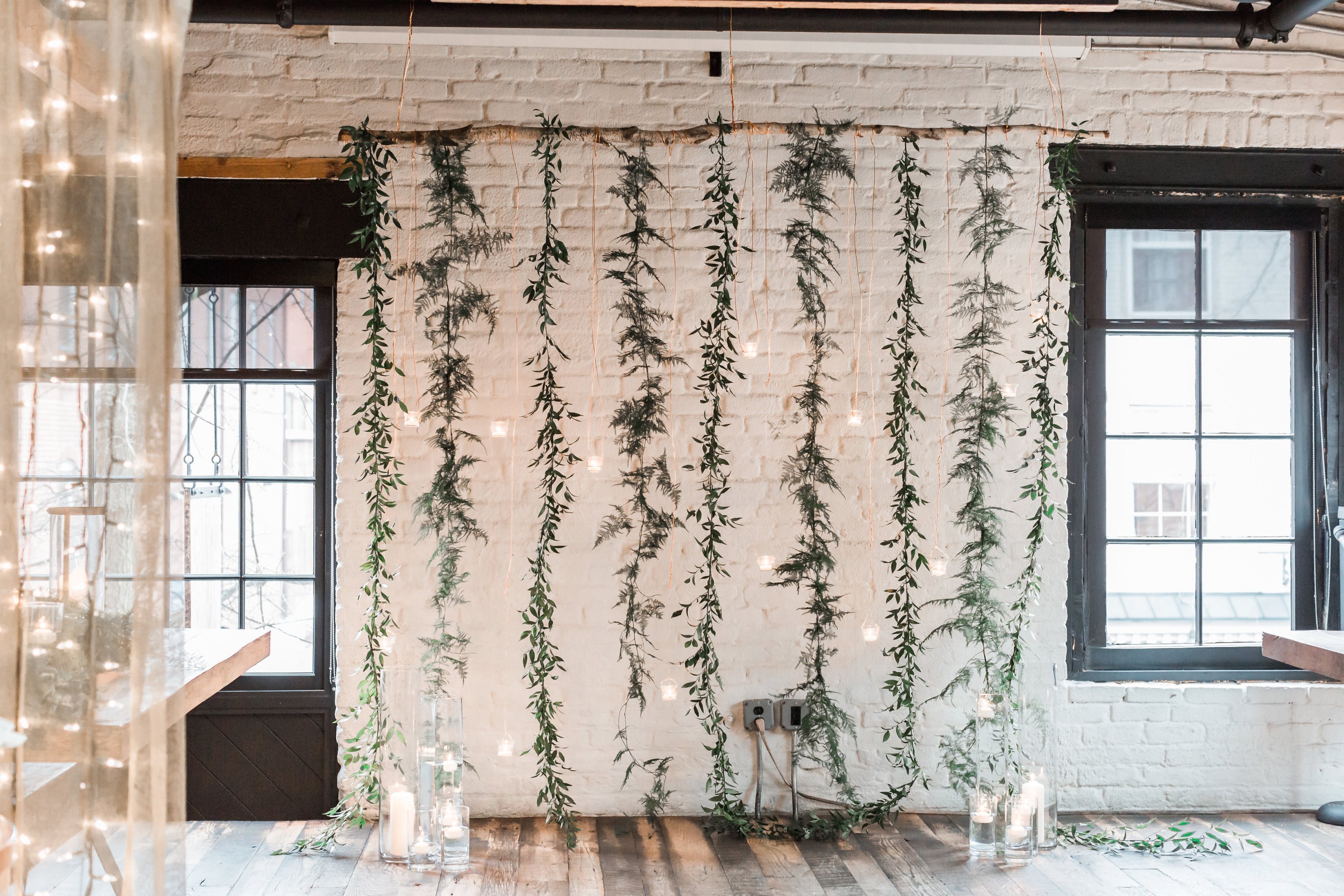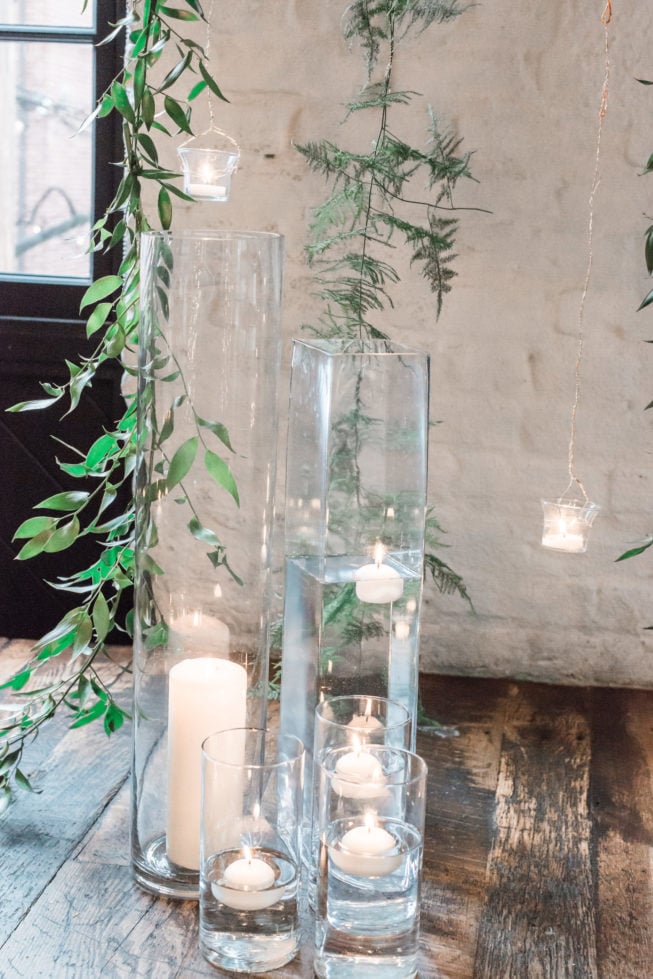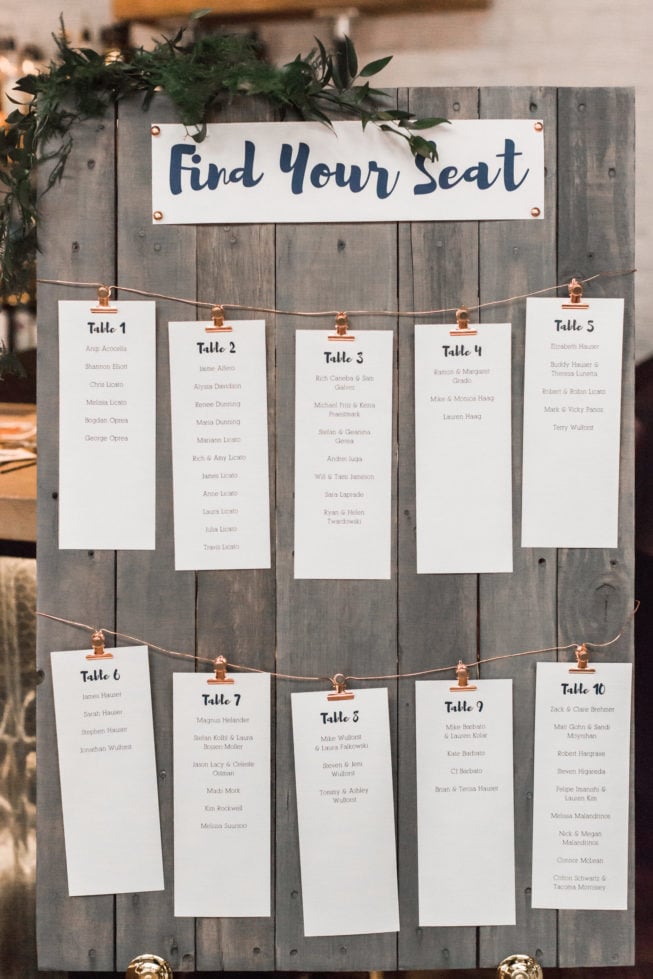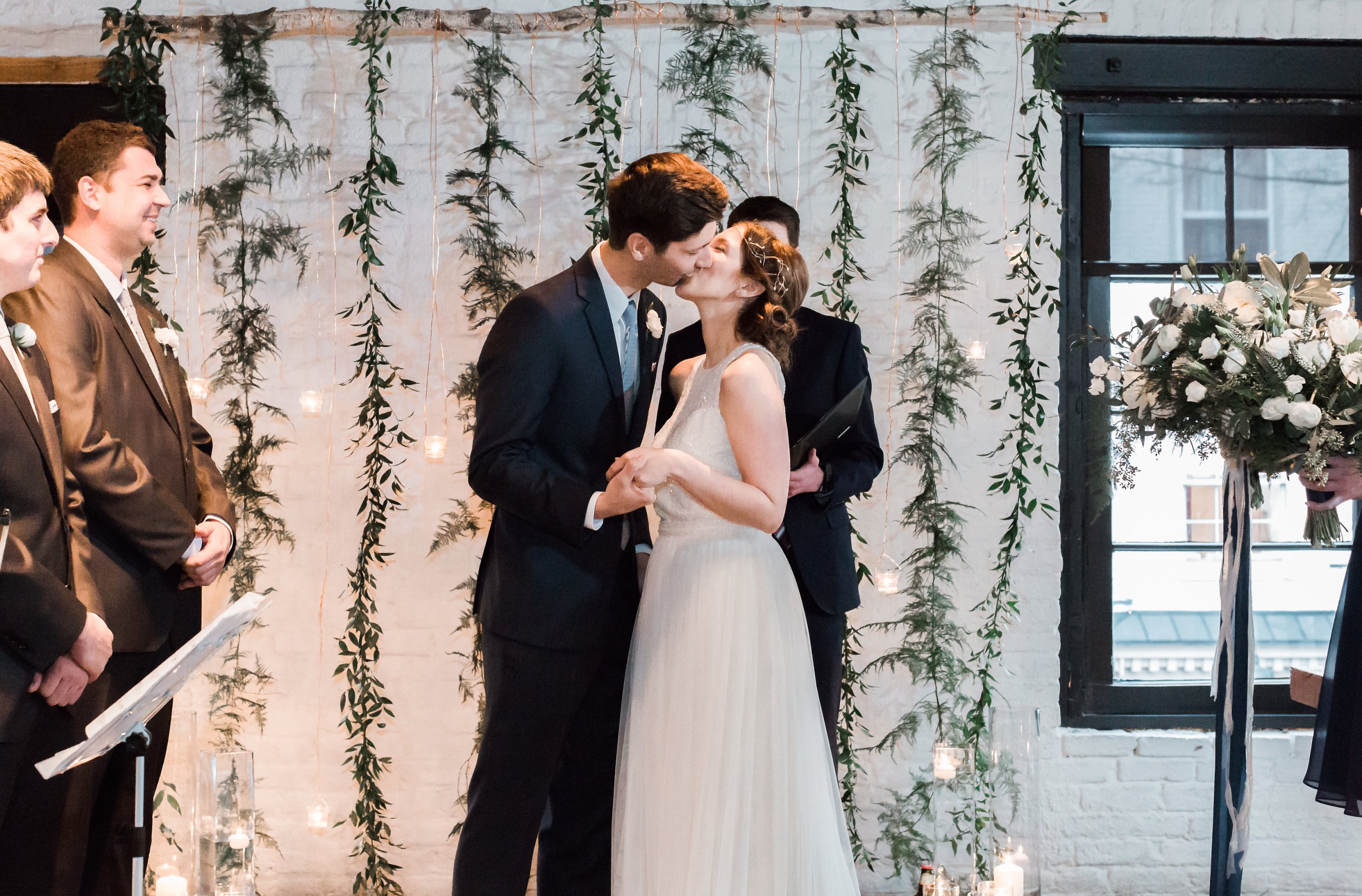 Melissa and Bogden asked one of their friends to officiate, and came prepared with ceremony layout and vows for a very non-traditional approach. However, during the ceremony, their friend surprised them, sneaking in a section about how much both Bogdan and Melissa meant to all their guests, and asking them to pause and take a moment to recognize how loved they were.
"I had been doing such a good job at composure," recalls Melissa, "but I totally lost it at that moment."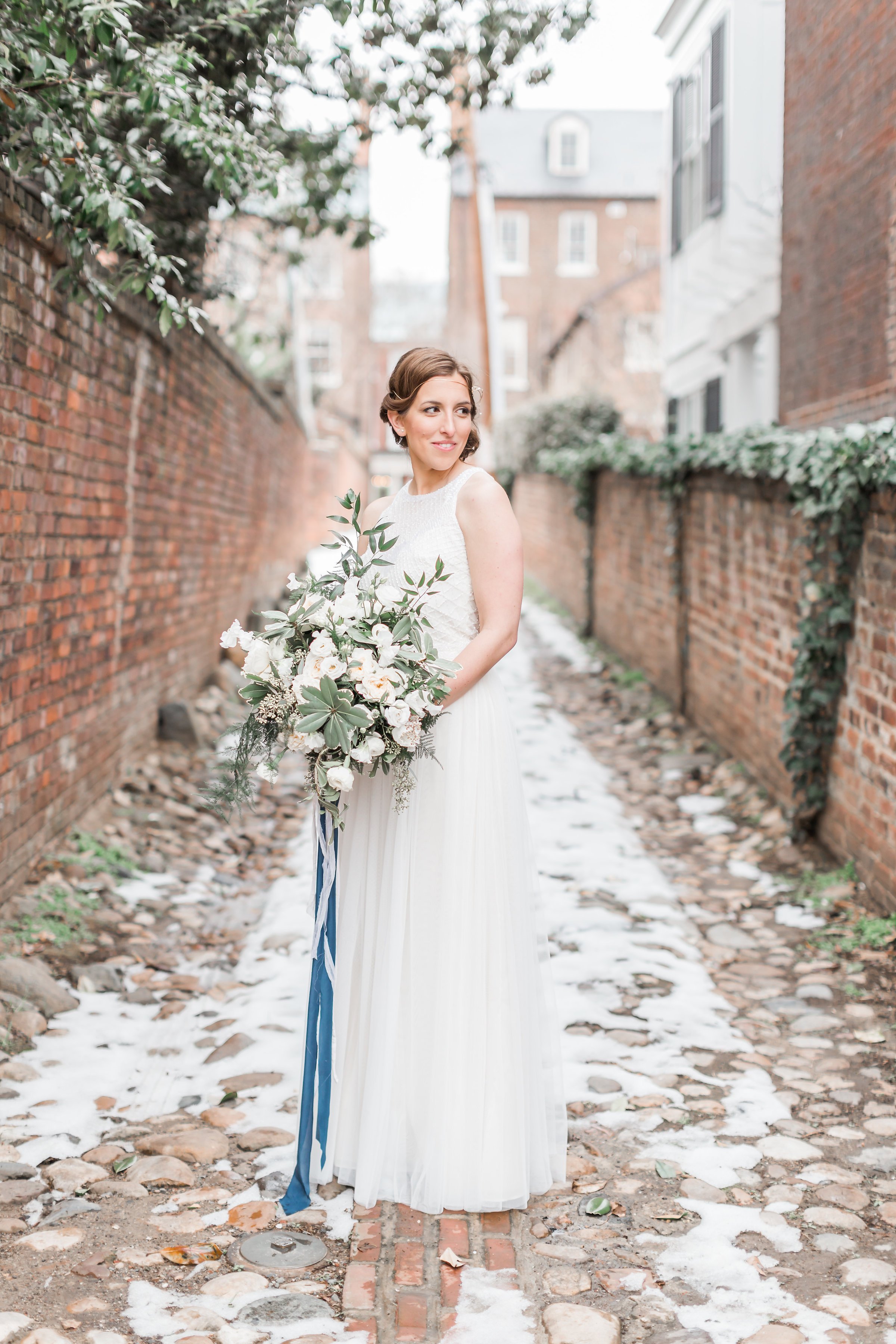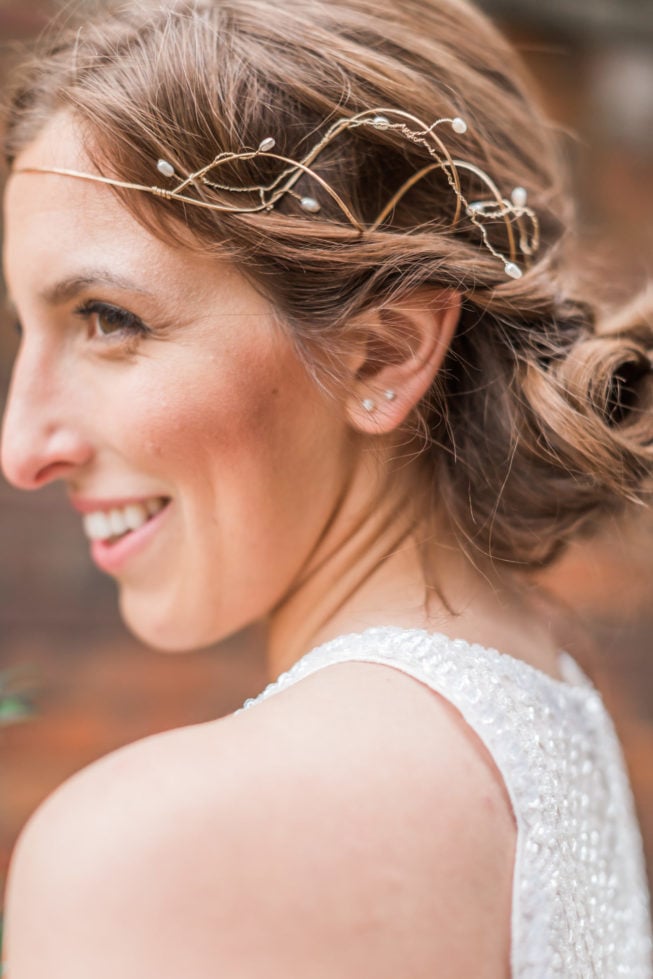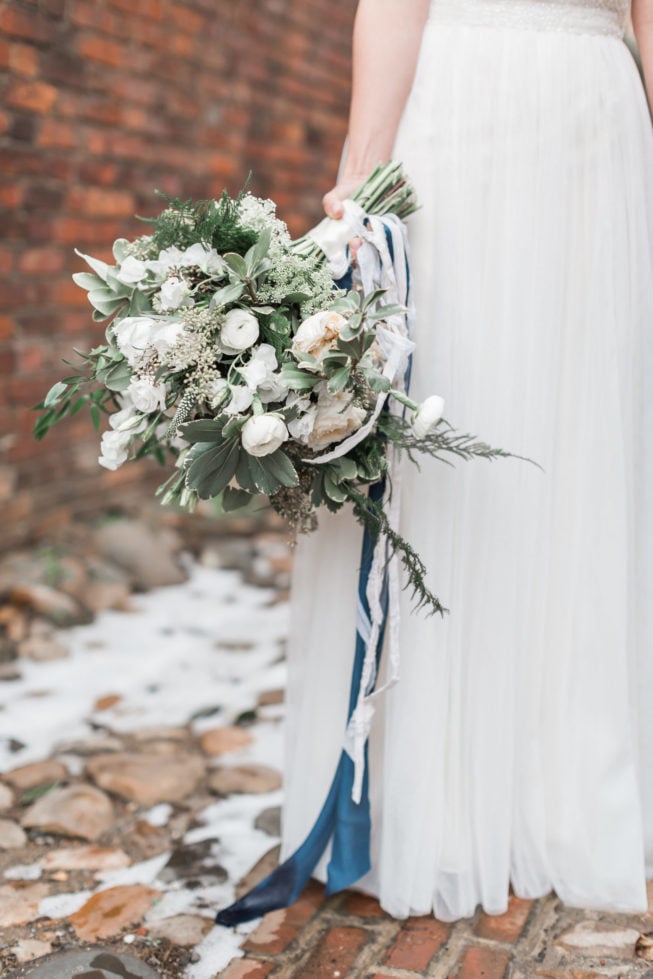 Melissa wore a flowing BHLDN gown and added a boho touch with a woven crown. The inspiration for the crown actually came from something she spotted on Pinterest, and Amy of Amelia Lawrence Weddings was able to make a model of the piece. When Melissa couldn't get the shape to fit her head properly, Bogdan took some pliers and a hammer to it to make it just right.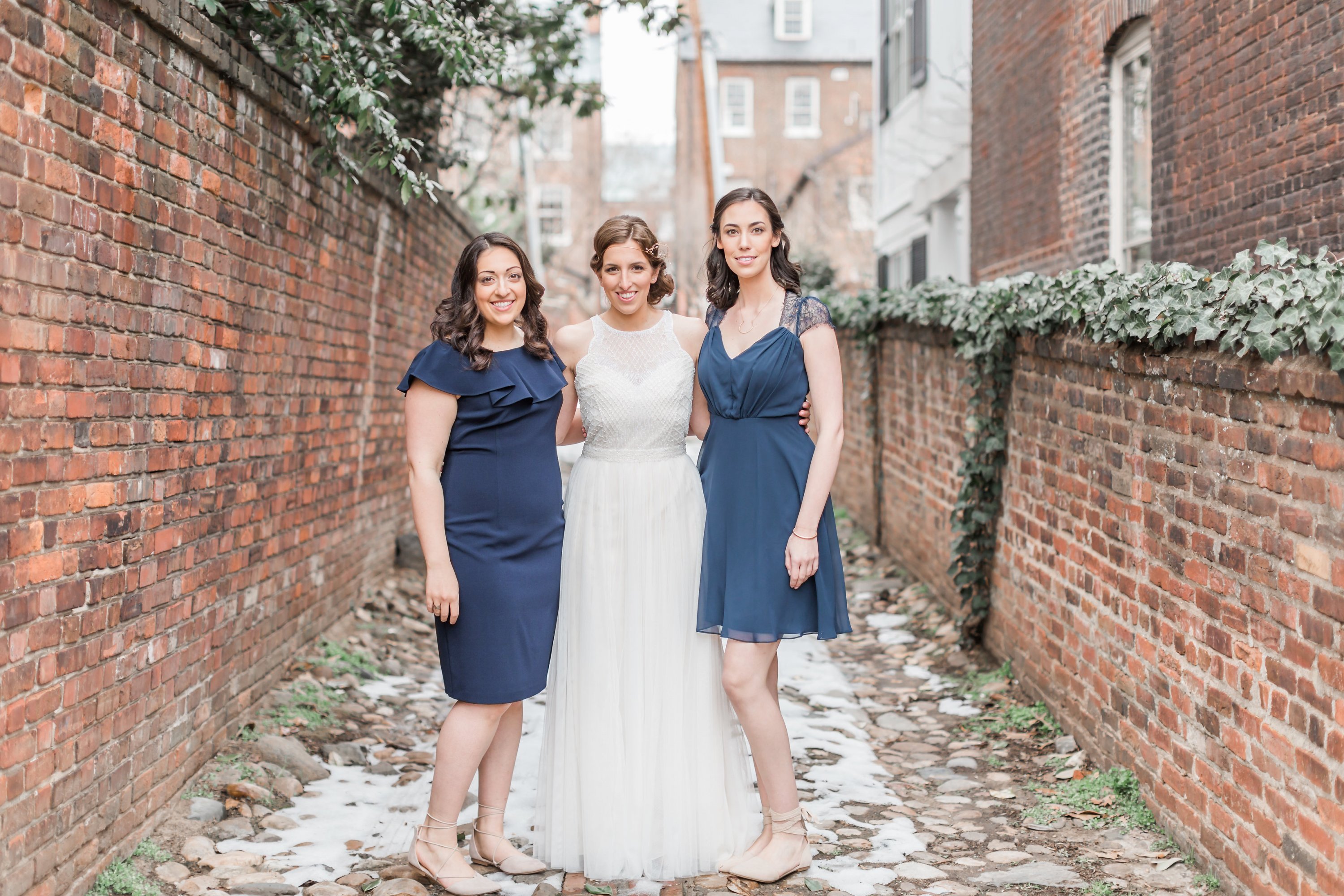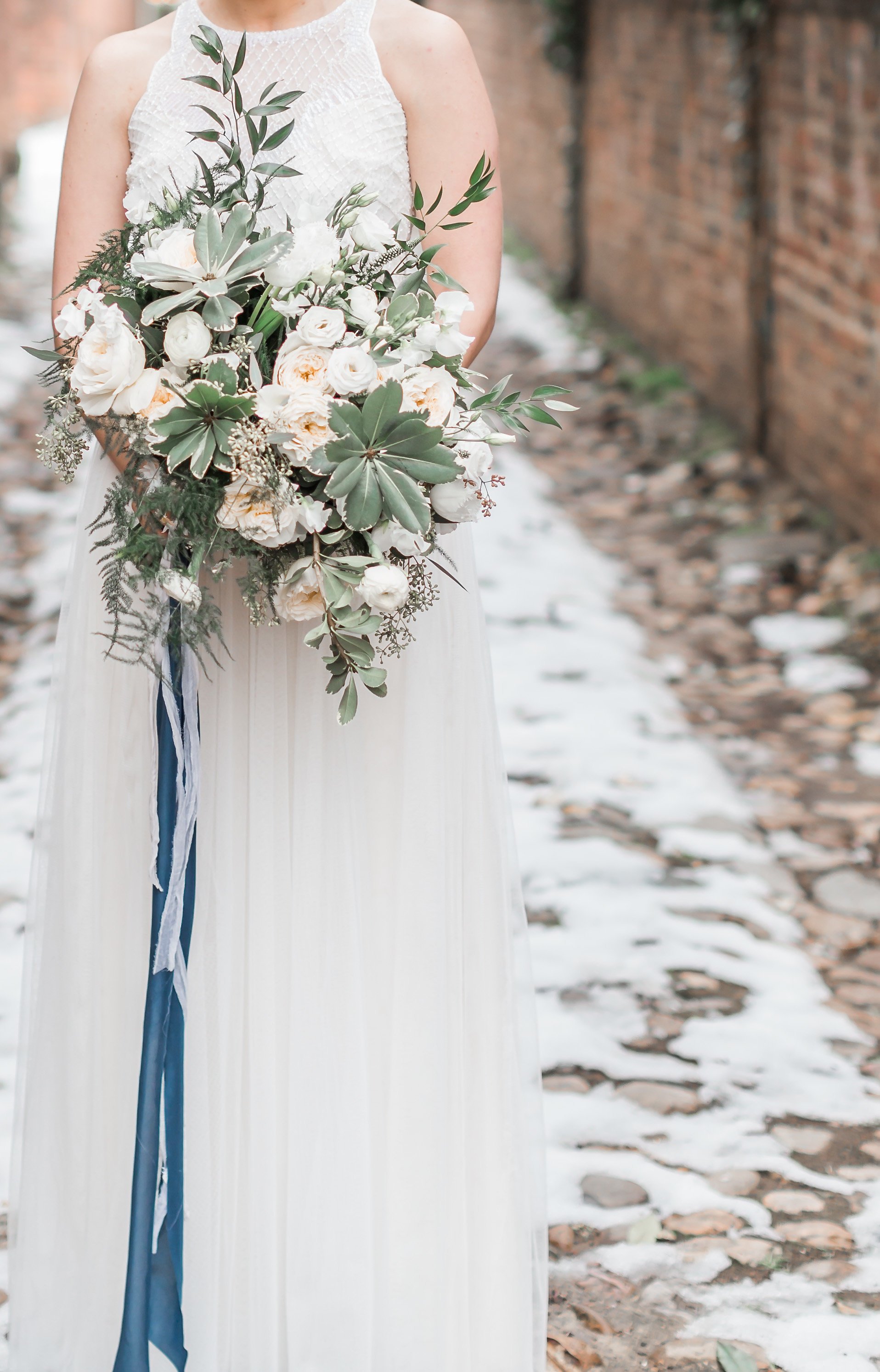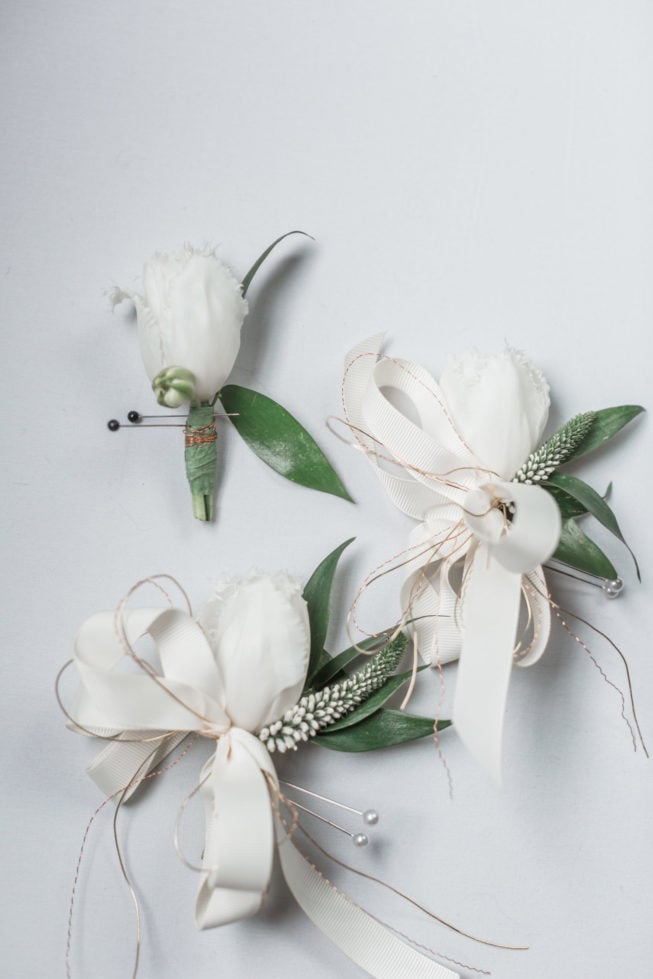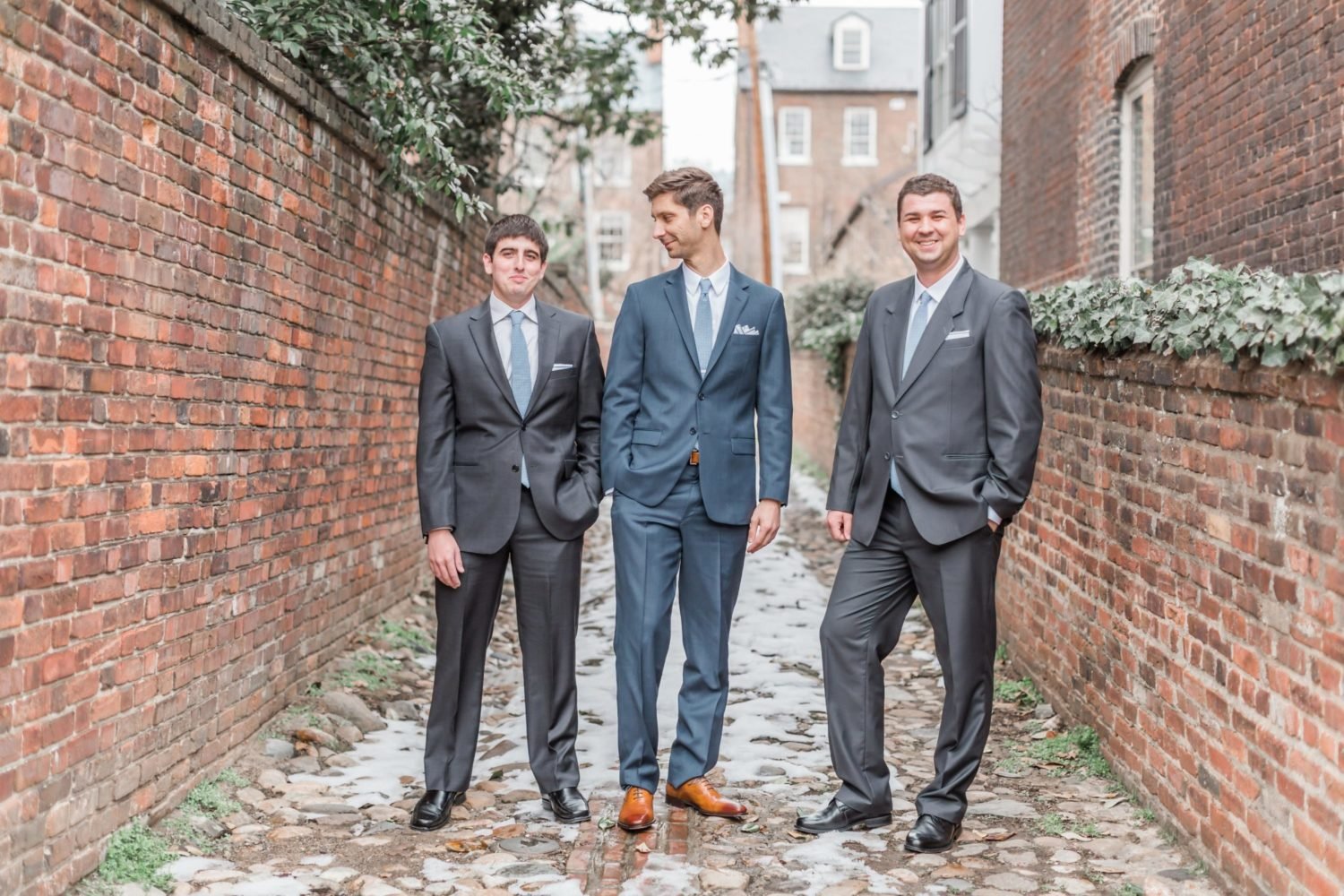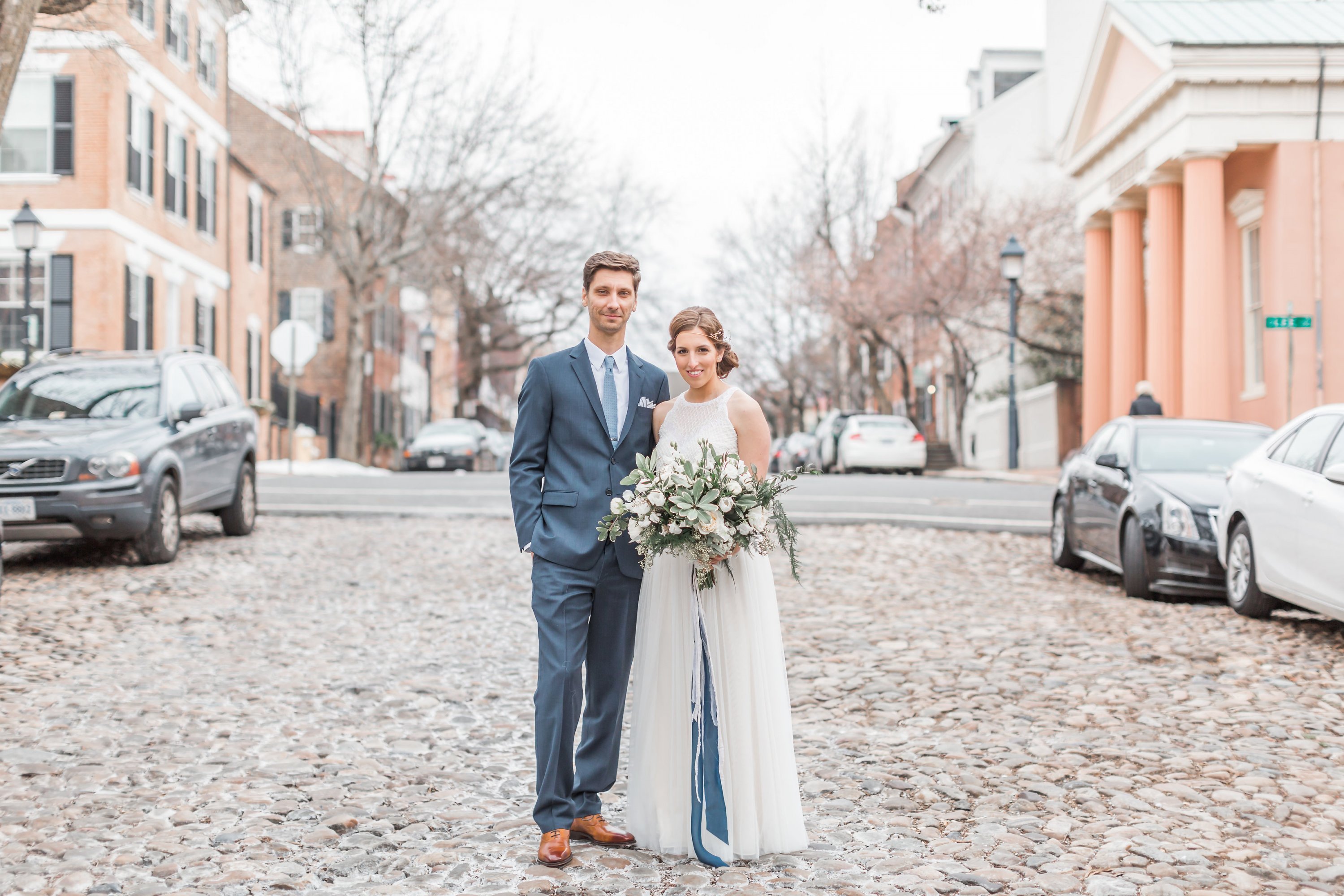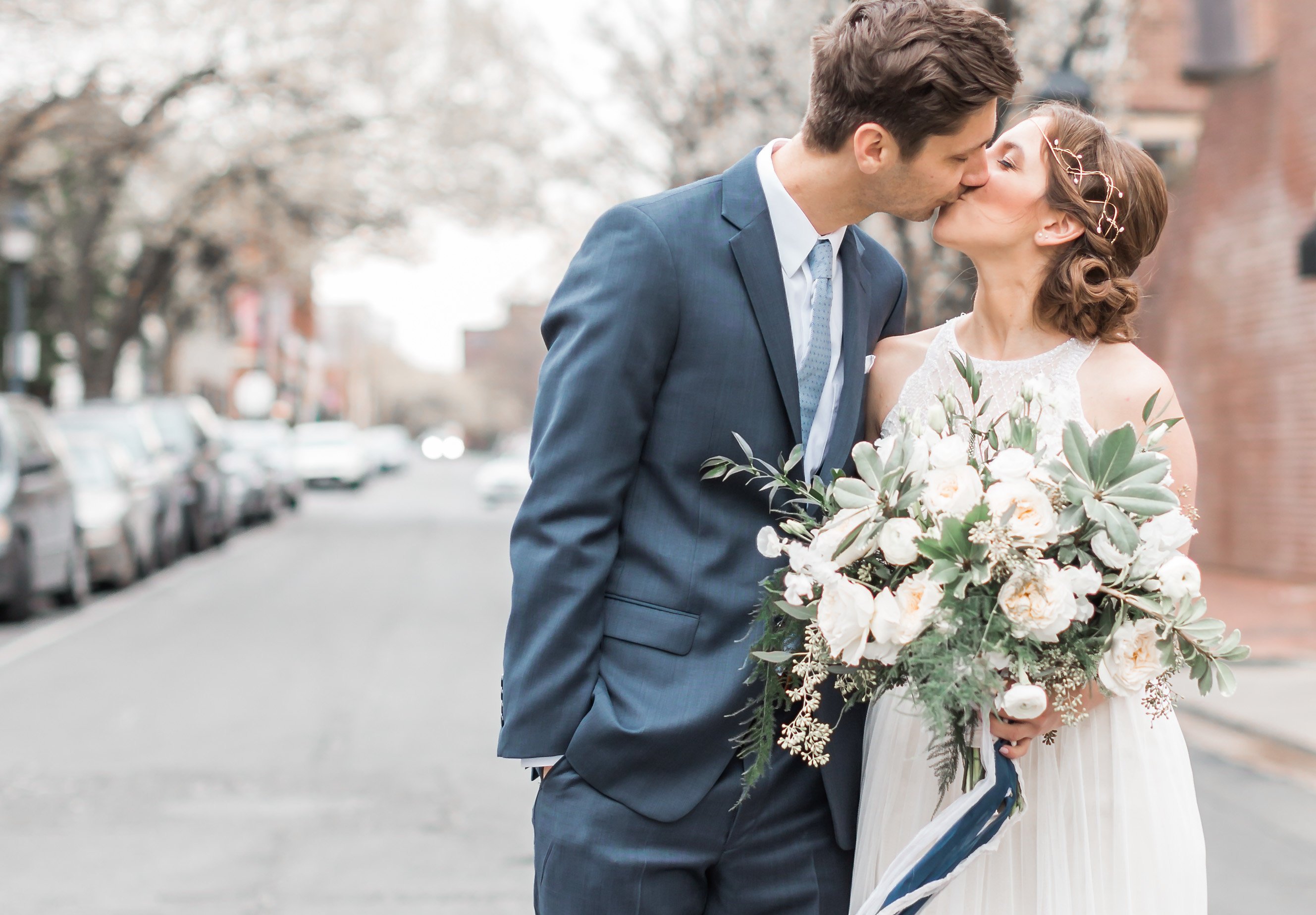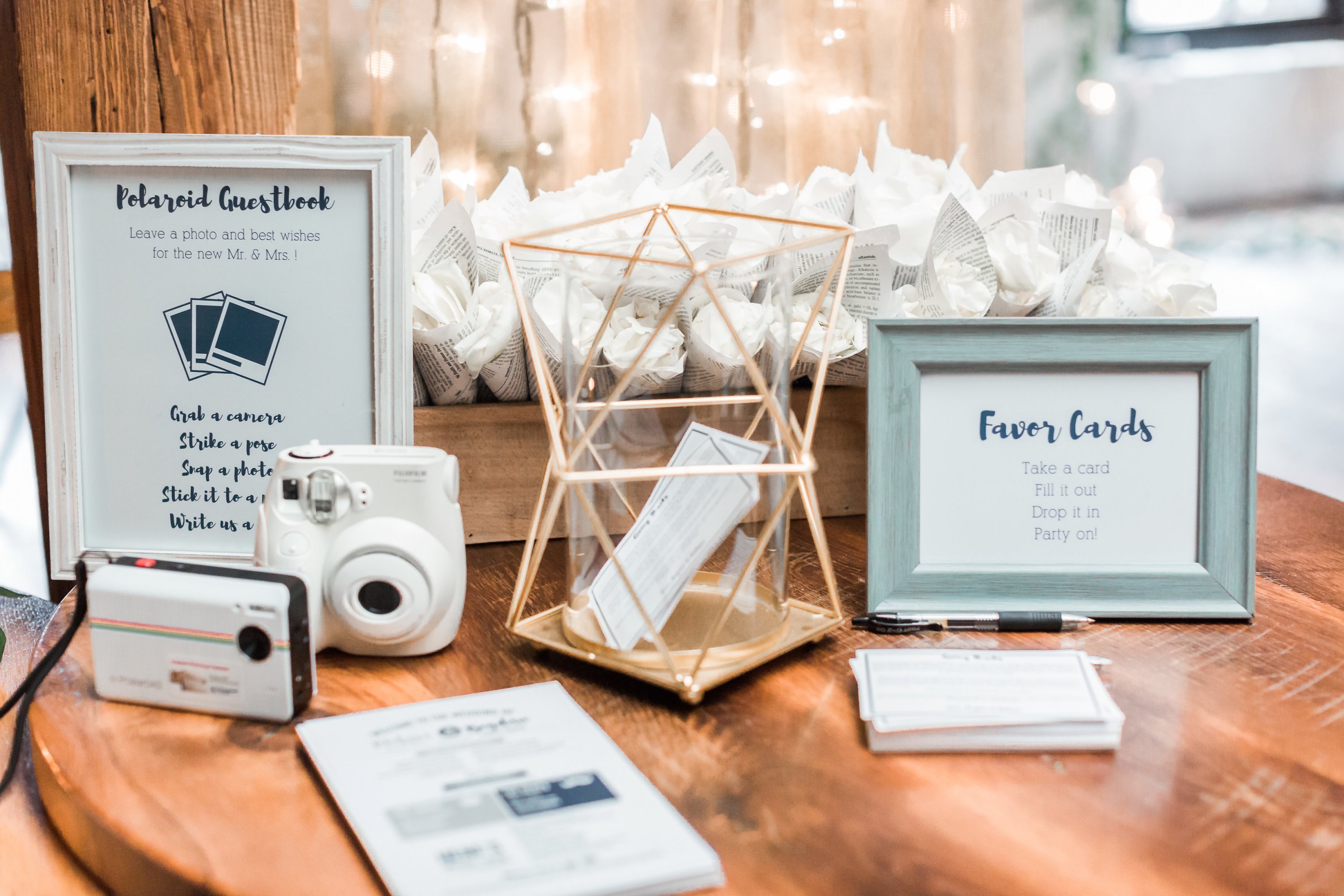 Rather than give out typical party favors, Melissa and Bogdan came up with a unique idea. They let guests select from one of three charities (guests filled out a card and dropped it in a glass), then donated the amount which they would have spent on traditional wedding favors.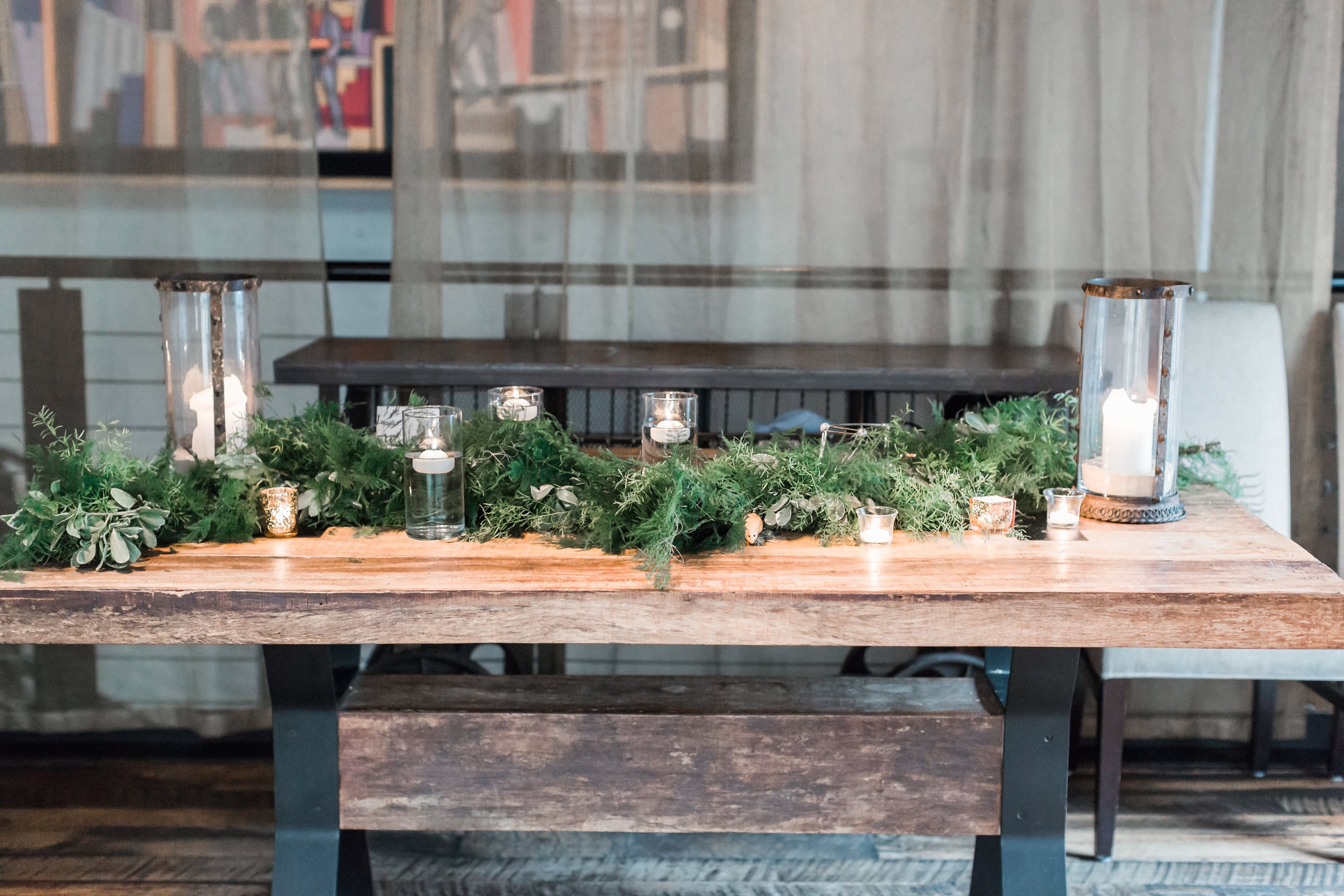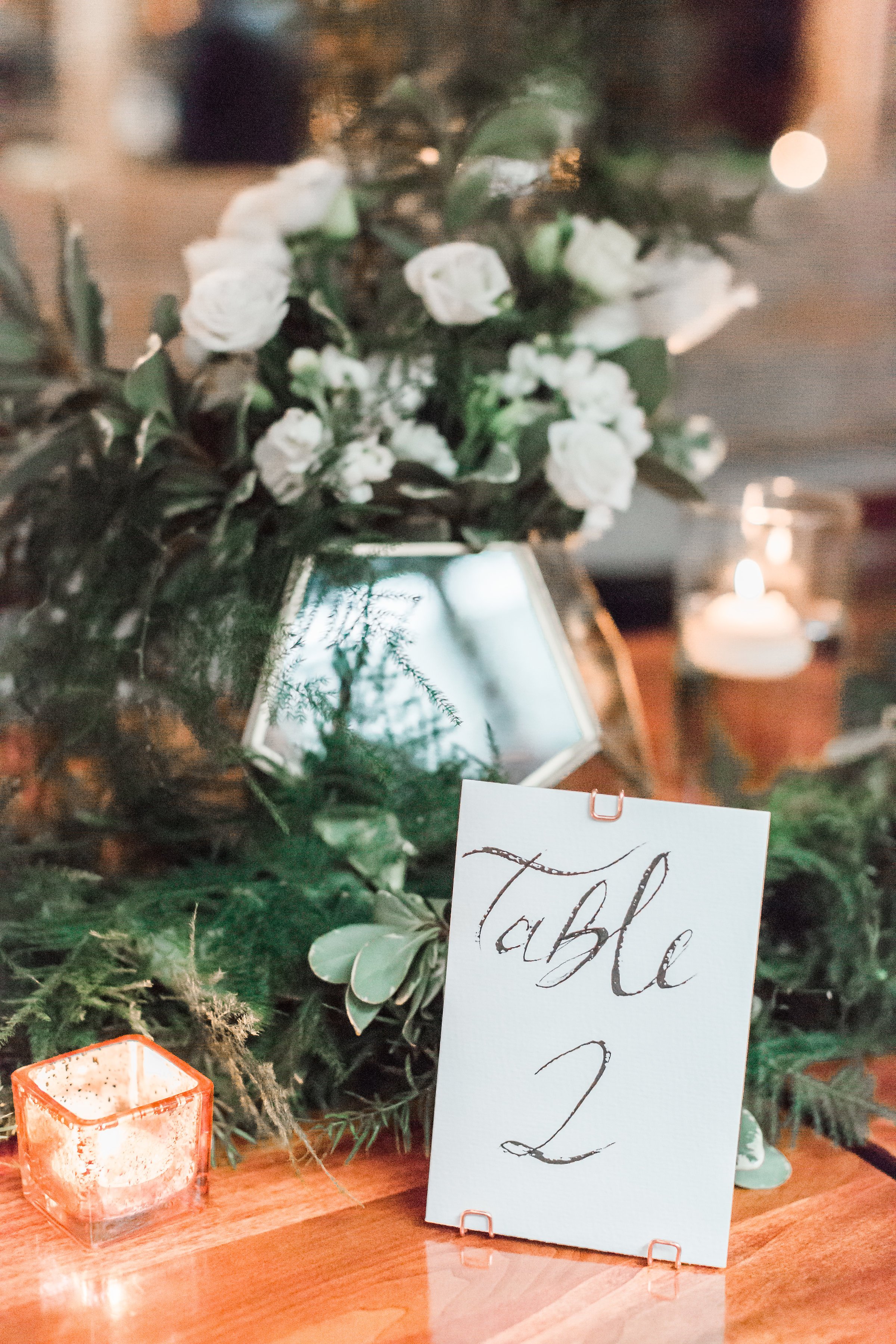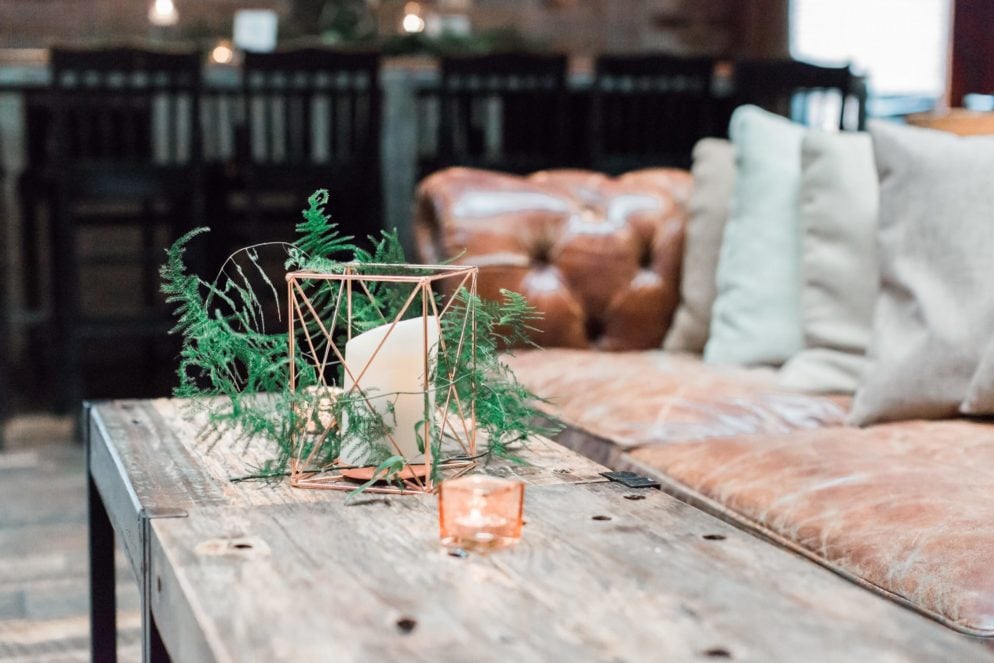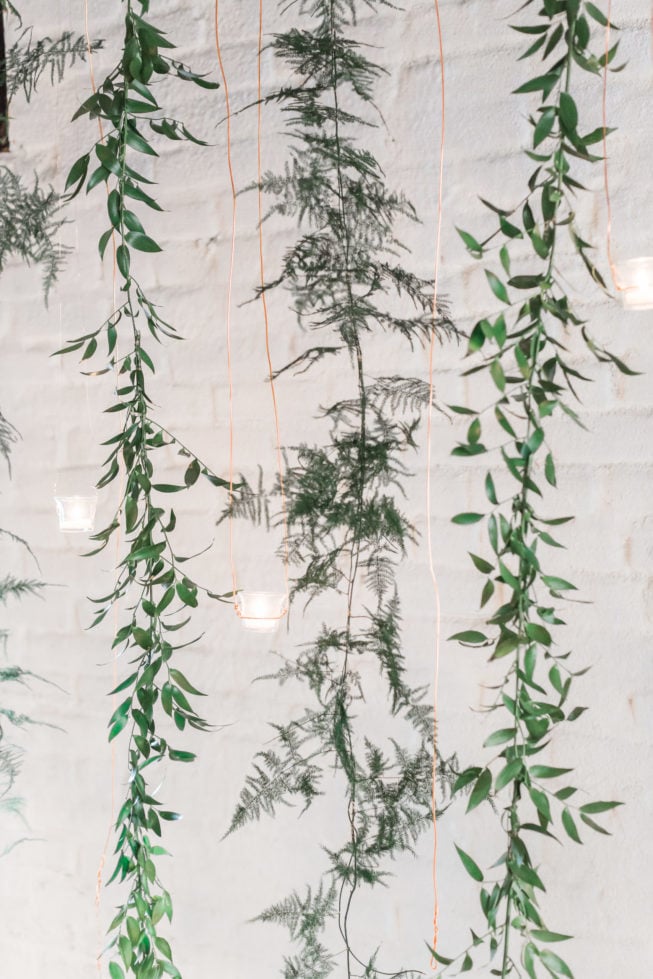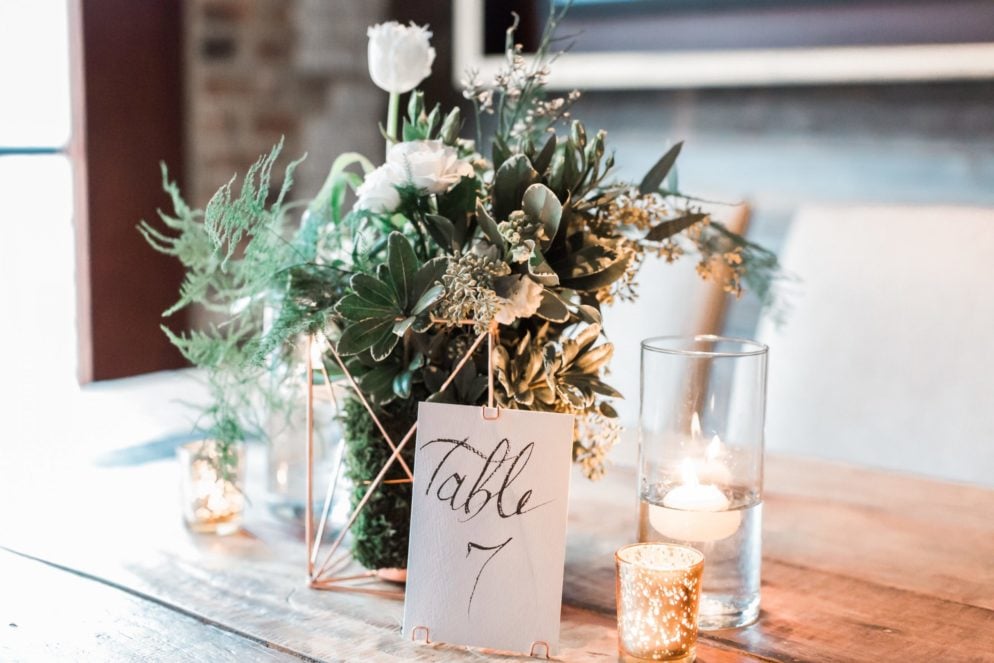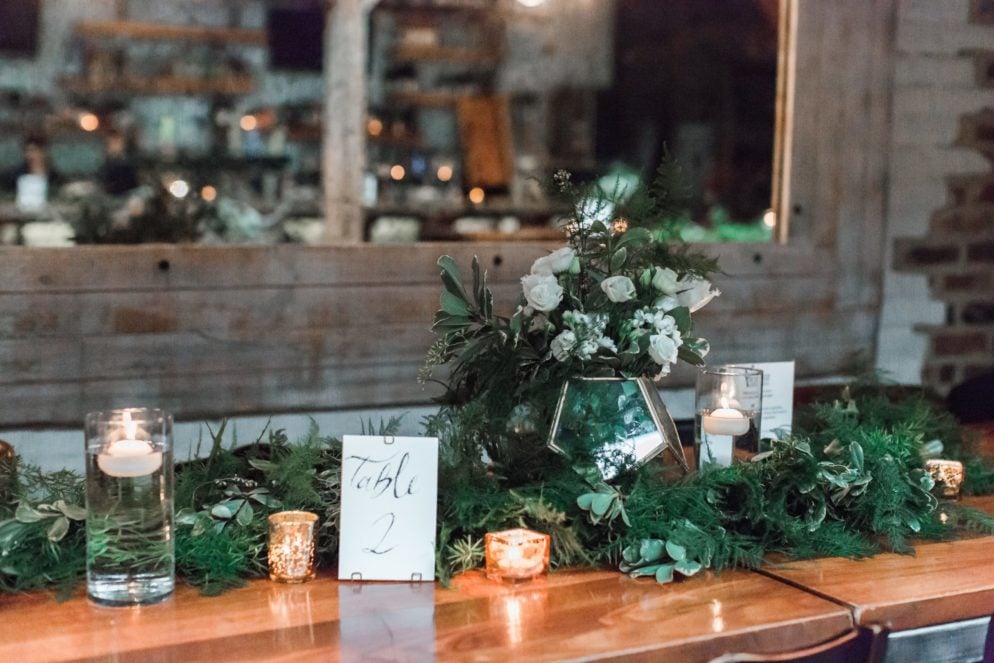 Melissa had a vision for the wedding: she wanted something simultaneously rustic and urban, and the industrial space at Feed & Grain proved perfect.
"It was relaxed and casual," recalls Bogden, "resembling a party more than a formal gathering."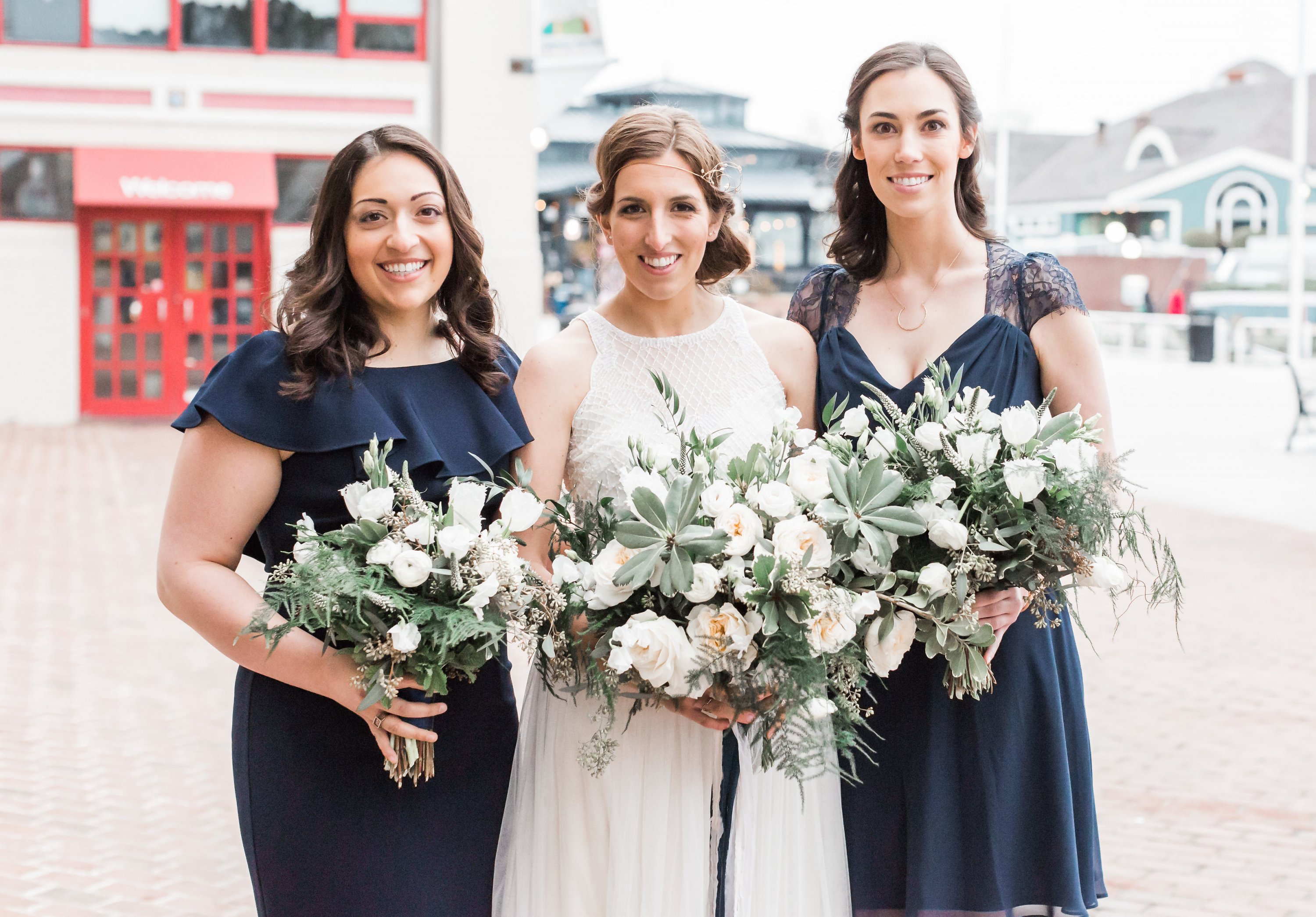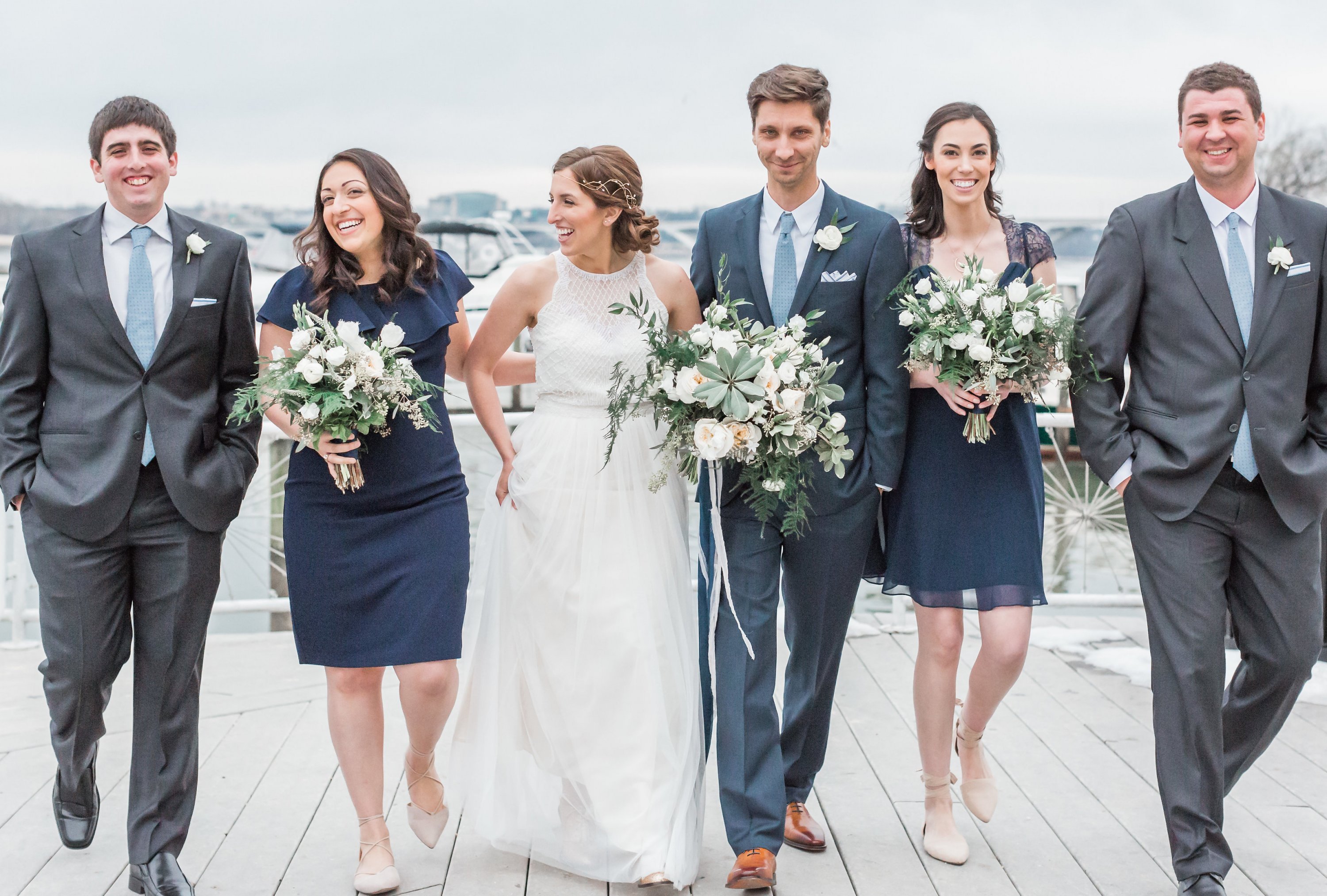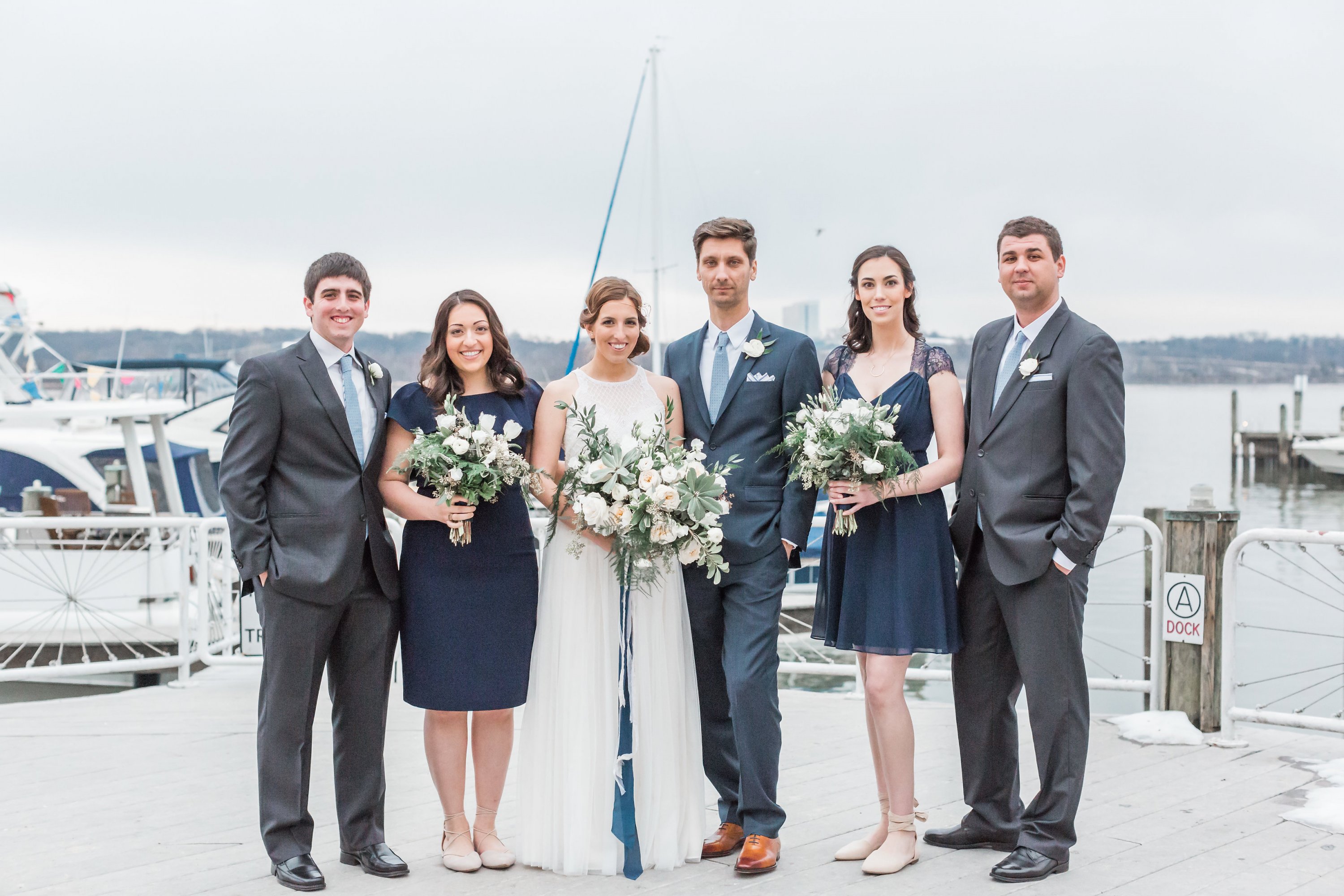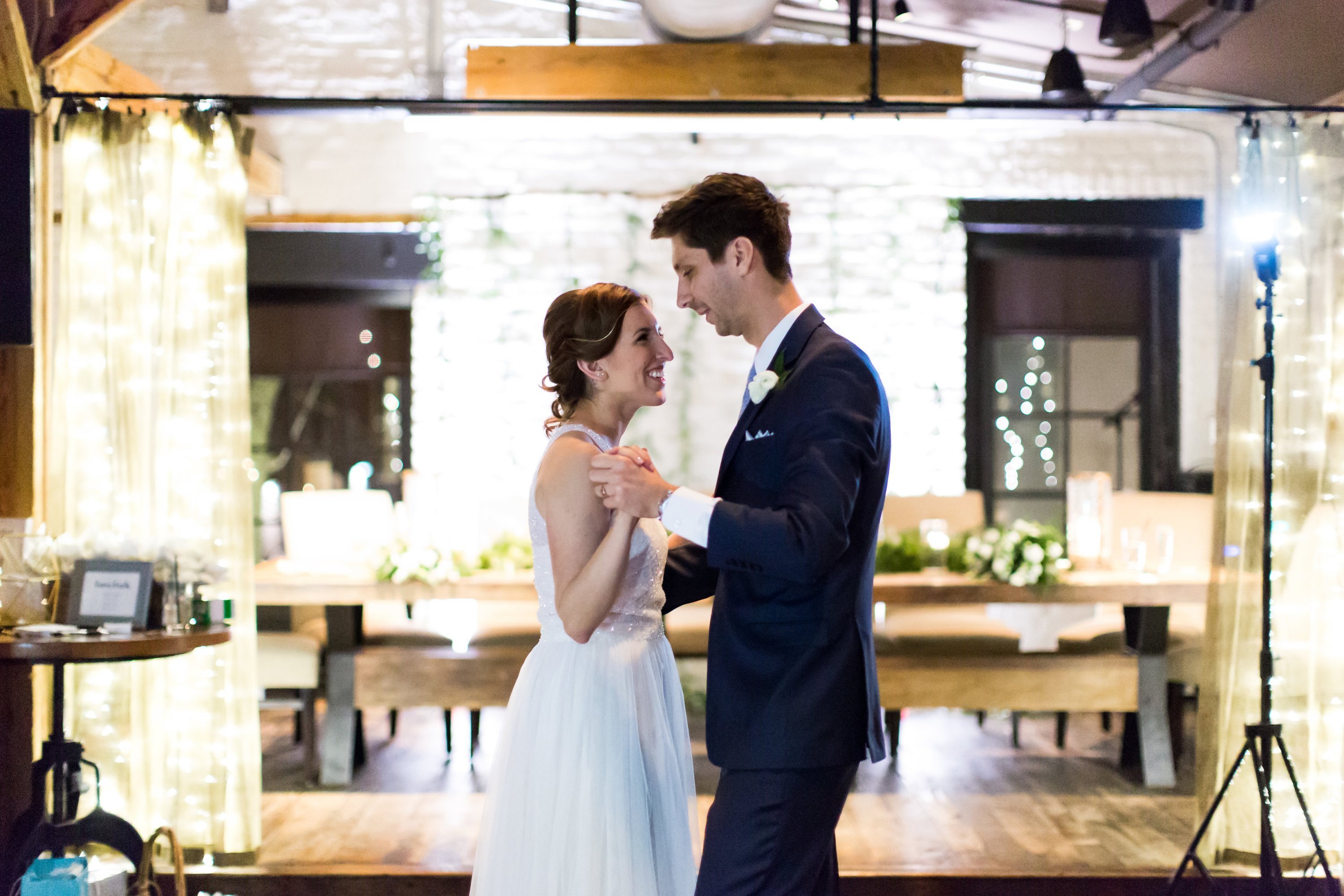 Another surprise came when Melissa's father got up to give a toast. He practiced to surprise their guests by saying half of the speech in Romanian, Bogdan's native tongue.
"How much of it made sense in Romanian, only Bogdan and our Romanian guests know," says Melissa of the speech, "but it meant the world to us."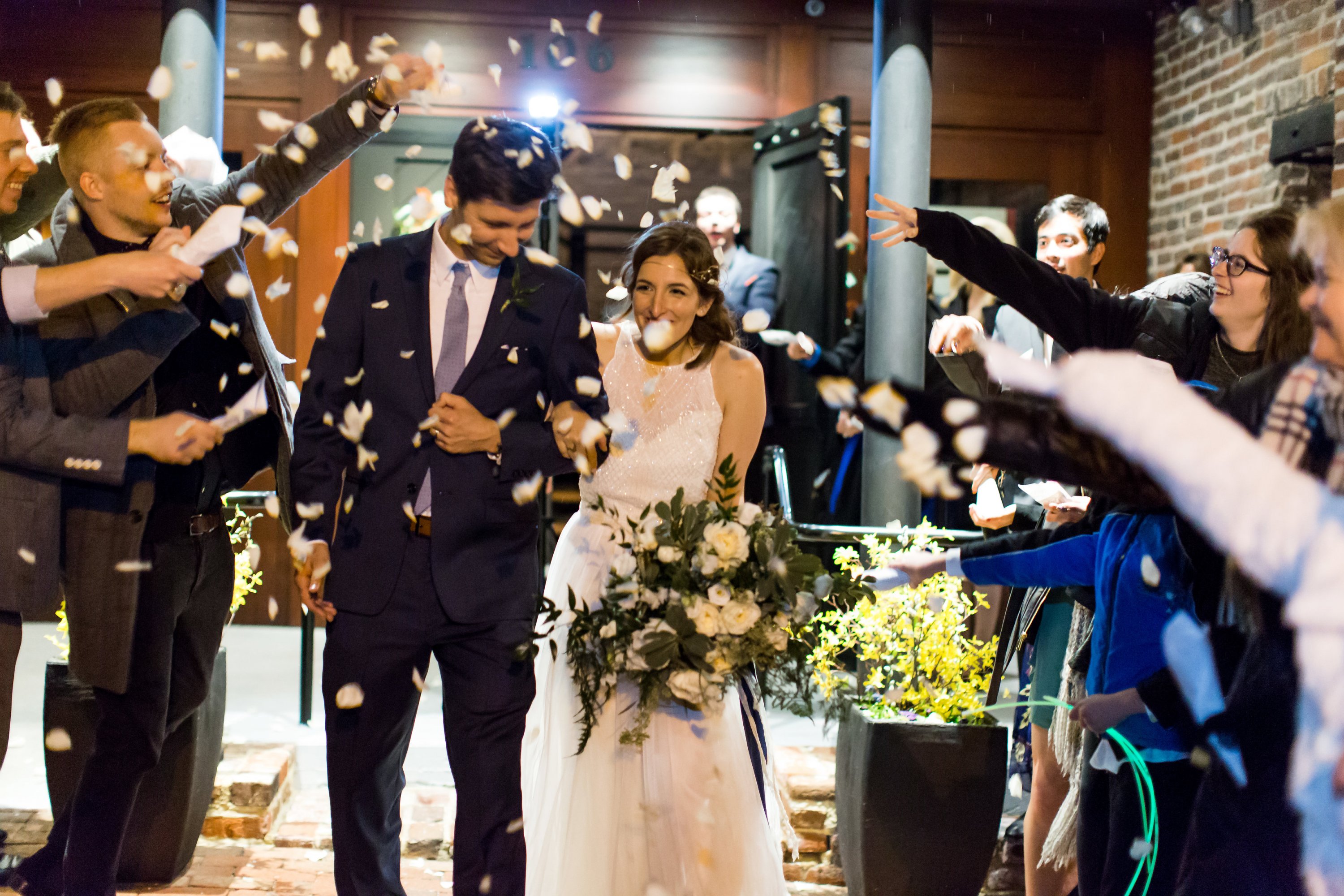 For their honeymoon, Melissa and Bogdan are planning a trip to Bucharest and Calarasi for the summer of 2018 that will also include a miniature Roamanian reception. The trip will also include stops on the Adriatic Coast in Croatia and Montenegro.
THE DETAILS