You know the scene: a restaurant filled with couples, all sipping a free glasses of "Champagne" (ahem, cheap sparkling wine) and dining on the same prix-fixe menu of "aphrodisiacs" (read: overpriced ingredients). Or you go to your favorite spot, only to find it more mobbed and expensive than usual.
There's a reason why people who usually love to dine out really hate to do so on Valentine's Day.
But it doesn't have to be that way! There's a happy medium between being homebound curmudgeons and swooning over chocolate fondue in some red-tinted hellhole. Here're a few tips.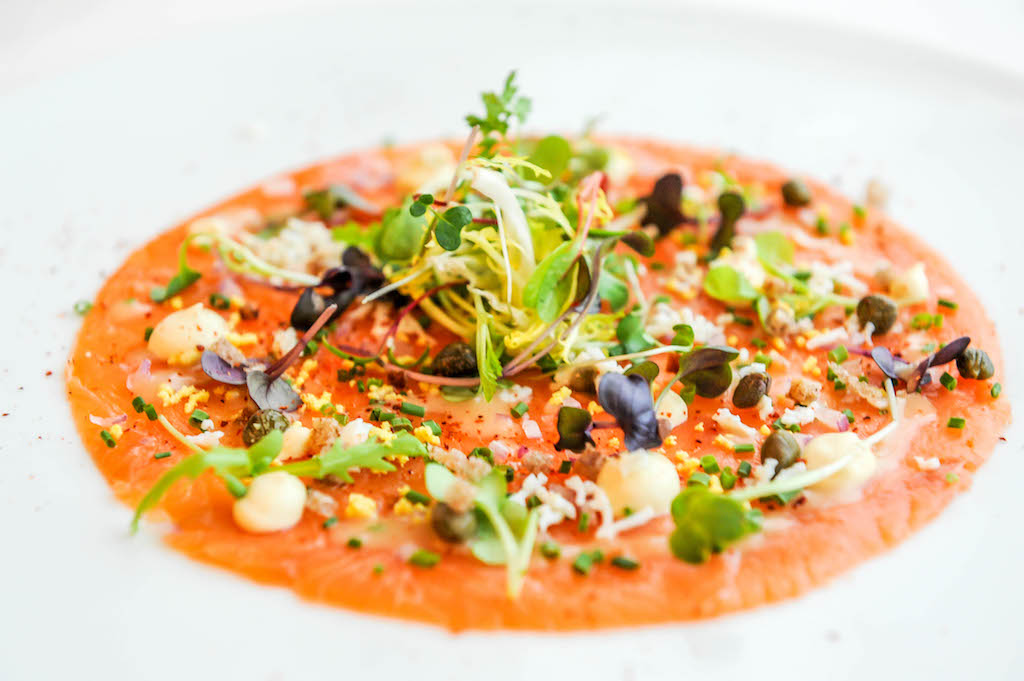 Book Valentine's Day lunch/brunch
Valentine's Day falls on a Wednesday this year, which is already great if you want to celebrate the weekend before or after while avoiding the amorous hordes. Still, if you book a weekend dinner anywhere surrounding V-Day, you may run into a crowd and/or a pricey prix-fixe.
A good bet for avoiding both: splurge on a fancy afternoon meal instead. Some of the city's best restaurants serve weekend lunch/brunch, where you can spend a romantic afternoon sipping bubbly over a delicious spread that's often priced more gently than dinner. In the fanciest tier, there's the likes of Fiola Mare, Del Mar, Marcel's, Blue Duck Tavern, and Rasika West End. A little less formal, but equally good for a daytime splurge: Le Diplomate, Whaley's, Requin, Etto, and Iron Gate.
Yet another option: make it a day trip. Field & Main—number 13 this year on our 100 Best Restaurants list—serves a stellar brunch, and you can combine a meal with a visit to one of the many nearby wineries. Here's a list of other brunch spots in Virginia wine country worth a (scenic) drive.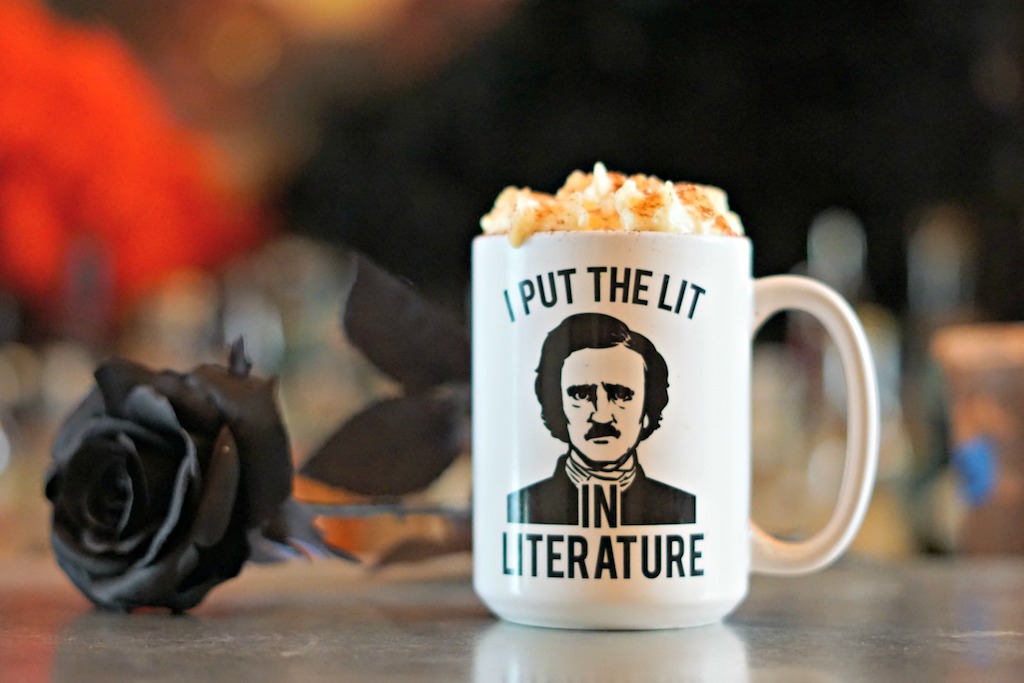 Skip the fancy meal and focus on fancy drinks instead 
Bars are generally less basic on Valentine's Day than restaurants, and many serve food that's as tasty as any sit-down restaurant. For a real splurge, both the stately Columbia Room tasting parlor and Jose Andres's modernist Barmini offer prix-fixe cocktail menus. The former runs $85 to $115 (three and five drinks with paired snacks, respectively). The latter offers a Valentine's special menu ($145 per person), which includes a flight of cocktails, amuse bouche, and take home treat. Barmini also has online bookings for their regular tasting ($95 per person) and no-cost a la carte reservations (a $15 deposit is required).
You can always snag a la carte drinks at both of the above. Other bars that are suited for romantic sipping include the candlelit Dram & Grain (inside Jack Rose), subterranean 2 Birds 1 Stone, lovely Quill inside the Jefferson hotel, speakeasy-esque PX, and the newly opened Morris, which bucked the dark trend for a tea room-like atmosphere. For something more overtly festive, Iron Gate's romantic carriageway bar transformed into the "the tunnel of love" from February 1 through 14. Saving it from V-Day cheesiness: a slightly sinister Edgar Allen Poe theme and an enticing menu of drinks and snacks (cocktail trays for two, grilled oysters with goat butter and chilies).
If your one and only is a oenophile, DC's new wave of ambitious wine bars are also great spots to spend Valentine's Day. Maxwell Park in Shaw is running a month-long "Aromatic Wines to Crush On" menu that includes both enticing and funky essences. Brookland's Parisian-inspired natural wine bar, Primrose, is undeniably romantic (with terrific French fare to boot). Female-owned Dio Wine Bar on H Street celebrates friendship with a February 13th Galentine's Day celebration complete with chocolate fondue and women-made wines.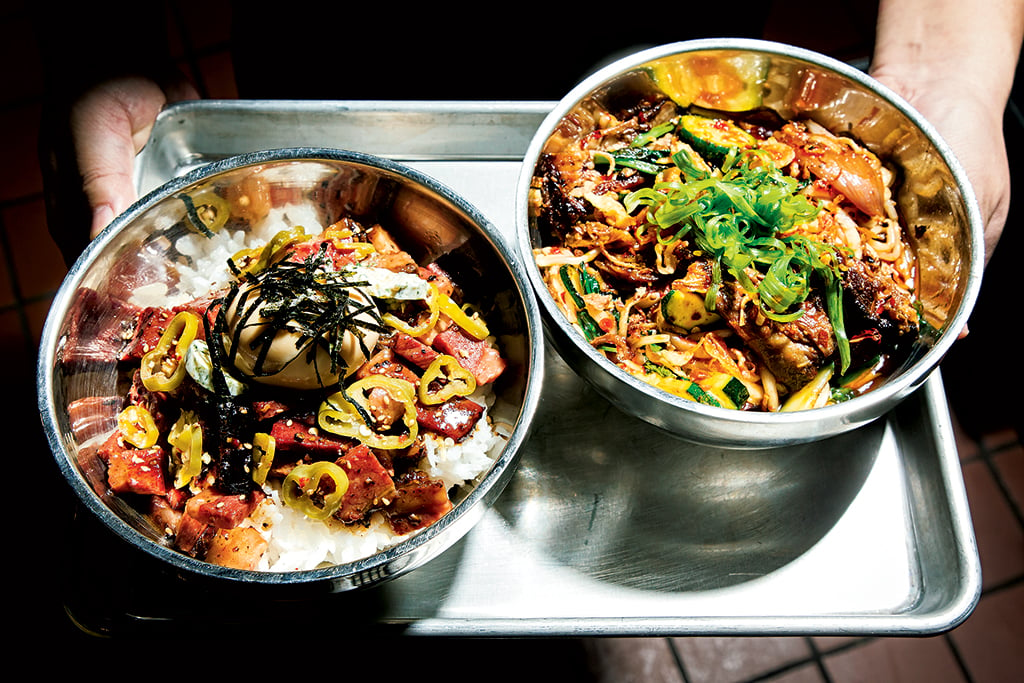 Indulge in a guilty pleasure 
And I'm not talking about 50 Shades Freed. Think Shake Shack (one of food critic Ann Limpert's V-Day favorites). Or a bucket of fried chicken (no shame in Popeye's). Or Lauriol Plaza (can't argue with those fajitas). Basically anywhere that feels like a guilty splurge. Super V-Day points if you combine the highbrow drinks above with something like this. Columbia Room + Domino's stuffed crust pizza = match made in heaven.
Order really nice restaurant delivery 
Thanks to the rise of boutique delivery services like Caviar and Postemates, homebodies can get some really fancy restaurant dishes dropped on their doorstep (bone marrow, anyone?). A few of the places among our 100 Best Restaurants that you can enjoy on your couch: All-Purpose, Chiko, Maketto, Baan Thai, Rasika, and 2 Amys. (Policies on February 14th might differ from non-holidays, so make sure to double check with the restaurant when making plans).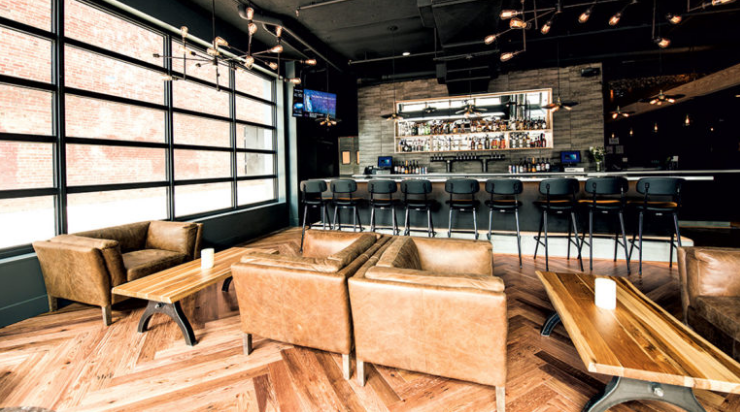 Get dinner (and drinks) in the movies 

Don't feel like battling restaurant crowds? You can still do dinner and a movie—just roll it into one. Washington is flush with fancy cinemas that serve food, wine, and even cocktails to movie-goers. An added plus for any holiday: many also offer online reserve seating in advance. In Virginia, Angelika at Mosaic scoops addictive popcorn in flavors like beer-cheddar, and offers dishes such as kimchee dogs alongside beer and wine. The iPic Theaters in North Bethesda's Pike & Rose development have an even bigger in-theater menu—lobster rolls! Champagne!—delivered to your plush leather recliner in the premium seating section. Bethesda's ArcLight Cinemas also have a cafe inside the theater complex, though you can only bring beer, wine, and other drinks inside while watching the flick. The new-ish Atlantic Plumbing Cinema in Shaw, arguably the fanciest of the local Landmark Theater locations, boasts a full bar with good (if pricey) cocktails and eats like deviled eggs and pulled pork sandwiches. And if you haven't been to the Georgetown AMC recently, you won't recognize the old haunt thanks to new recliner seating, a bar, and reserved seating.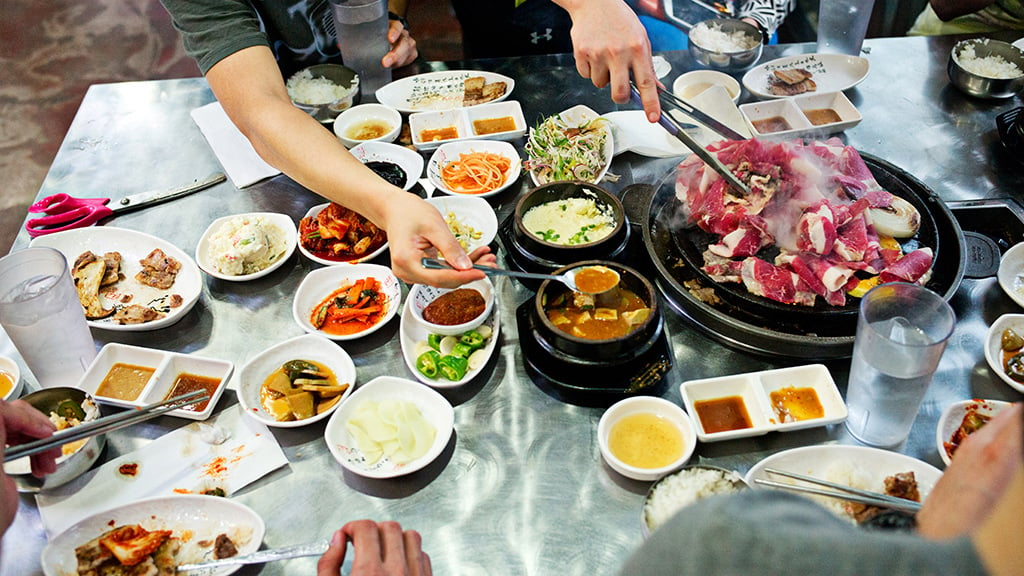 Grab a group table 
Nothing says love like friends and/or family, whether you're in a relationship or not. Plus, it's a lot less corny to get a group together on Valentine's Day and dig into crisp-skinned Peking duck at the iconic Peking Gourmet Inn in Falls Church. Or reserve Swiss raclette or fondue tables at H Street newcomer Stable. Or go out for Korean barbecue in Annandale–or for that matter, check out the restaurants on our Cheap Eats list, most of which embrace groups with huge helpings of Thai, Vietnamese, Szechuan, and other delicious cuisines.