What you should know about the Montgomery County suburb—right now.
What's New
A briefing to bring you up to speed
Marriott Checks In
Montgomery County poobahs are no doubt breathing a collective sigh of relief that the largest hotel company in the world and its 3,500 corporate employees won't be going far when Marriott International relocates from its current Fernwood Road headquarters to downtown Bethesda.
For visitors and residents, the state-of-the-art glass office tower and hotel will energize central Bethesda's geriatric skyline. Groundbreaking on the $600-million project is set to begin this summer, with eyes on July 2022 as the debut for the company's new campus at 7750 Wisconsin Avenue. It will be one of the earliest manifestations of the county's updated plan for downtown Bethesda, which allows for buildings up to 300 feet tall (about the height of Marriott's forthcoming office tower).
Much has been made of that gleaming building. But what about the new hotel? Here are some answers: A pedestrian plaza between Woodmont and Wisconsin avenues will link the Marriott to the office tower. Besides enhancing street life along a dreary stretch of Wisconsin, the hotel will bring al fresco dining with a rooftop lounge and a ground-floor eatery featuring tables spilling onto a plaza. Also planned: 8,000 square feet of meeting and party rooms plus a parking garage with 800 underground spaces.
Anthropologie on Steroids
There are only six of the supersized Anthropologie & Co. stores in the whole country. Bethesda is getting the ninth one this fall (Georgetown and LA locations will arrive first) in the vacated Barnes & Noble space at the corner of Woodmont and Bethesda avenues. The location will be about three times the size of a typical Anthropologie.
A shoe salon, bridal boutique, beauty-and-wellness shop, and furniture showroom are part of the plan for the three-story, 20,000-square-foot space, along with Anthropologie's usual mix of women's clothing, accessories, gifts, tableware, and bath products, albeit in greater quantities. The Bethesda store has also been singled out for a ground-floor restaurant and patio. The only other Anthropologie & Co. to have such an eatery is in Palo Alto.
Amazon Arrives
No, we don't mean HQ2 (though Montgomery County is in the running for it). As other Bethesda retailers shutter—goodbye, Barnes & Noble and Calypso—the e-commerce giant just opened a brick-and-mortar store as part of its effort to extend the reach of its online brand. Its Bethesda outpost—one of 18 Amazon Books stores open or in the works nationwide—arrived in June in the former Urban Country space at 7117 Arlington Road. (Urban Country moved next door to the former City Sports.)
The 6,000-square-foot store sells books based on Amazon.com customer ratings and sales, along with Kindle, Fire Tablet, Echo, and Fire TV devices. Naturally, Amazon Prime members have the edge, paying online prices for books and other merchandise, while nonmembers have to pony up the sticker price.
Metro Moment
It was Metro that brought Bethesda into the future. The opening of the Red Line station at Wisconsin and Montgomery avenues in 1984 ushered in an onslaught of offices and retail. So it's more than a little ironic that the development above the station now constitutes one of downtown's most obvious relics.
But that may be about to change. Developer Brookfield Property Partners has submitted plans to overhaul Bethesda Metro Center Plaza, transforming it from a dowdy complex that once housed a food court into a 290-foot-tall, 500,000-square-foot tower with some combination of offices and apartments, plus a lawn for outdoor movies and a retail-lined promenade. It presented its proposal to the Bethesda Downtown Design Advisory Panel in April.
It's not necessarily clear sailing from here, though. The biggest opponent is Clark Enterprises, a developer that owns a building overlooking the plaza. It has submitted an alternative design that would force Brookfield to alter its vision.
Capital of Chang
The New Yorker once devoted 3,000 words to foodies who chased the near-mythic Peter Chang all over the southeastern United States from dining room to dining room. When the peripatetic Beijing chef landed at 4500 East-West Highway last spring, Bethesda became their Mecca.
A year later, Q by Peter Chang continues to wow diners with signature plates such as cumin lamb chops, Peking duck with handmade pancakes, and the enormous scallion bubble pancake. As Chang's flagship—he and partner Gen Lee have a mini-empire of more casual places throughout Virginia and Maryland—Q is a little more dolled up, with decor revolving around spring-green accents and laser-cut artwork. The soaring ceilings in the expansive space give a sense of occasion, which is fitting because a Peter Chang meal usually is one.
New Eateries Worth a Try
➜ Alatri Bros., for wood-oven pizzas, veal and beef tortellacci, and cauliflower fritti. 4926 Cordell Ave.; 301-718-6427.
➜ Chercher, the Bethesda outpost of the much-loved DC restaurant known for its tibs, Ethiopian beef tartare, and red lentils. 4921 Bethesda Ave.; 301-652-6500.
➜ Dog Haus Biergarten, a California import with a roster of craft beers and dressed-up hot dogs such as the Sooo Cali, plus a more-than-respectable burger called the Little Mule. 7904 Woodmont Ave.; 301-652-4287.
➜ George's Chophouse, for a "bloom-in' maitake mushroom," sous-vide steaks, and chicken under a brick with chorizo-brioche stuffing. 4935 Cordell Ave.; 240-534-2675.
➜ TacoArepa and Frida Beer Garden, where the seven-mile taco, el agua arepa, and lime-spiked guac rule. 4905 Fairmont Ave.; 240-858-6975.
➜ True Food Kitchen, with its health-conscious grain and vegetable bowls, curries, and big plates such as Moroccan chick-en, along with vegan and gluten-free options. 7100 Wisconsin Ave.; 240-200-1257.
New Shops to Know
➜ Bethesda Chocolates, a chic chocolatier/cafe with rose-scented truffles, coffee drinks, and a standout hot chocolate. 8003 Woodmont Ave., 240-483-0877.
➜ Pampillonia, a fine jeweler with estate pieces and more modern designs. 7114 Bethesda Ln.; 202-363-6305.
➜ Target, a more compact version of the typical store but still with groceries, clothing, and home goods aplenty. 6831 Wisconsin Ave.; 240-781-3725.
➜ Truebody, a fitness studio with Pilates, yoga, cycling, barre, tai chi, and other classes in the renovated historic post-office building. 7400 Wisconsin Ave.; 301-493-8783.
➜ Urban Country, the longstanding home-furnishings store, has landed in a new split-level, contemporary space. 7121 Arlington Rd.; 301-654-0500.
➜ Warby Parker, for chic, not-too-pricey glasses and sunglasses. 4821 Bethesda Ave.; 240-614-4317.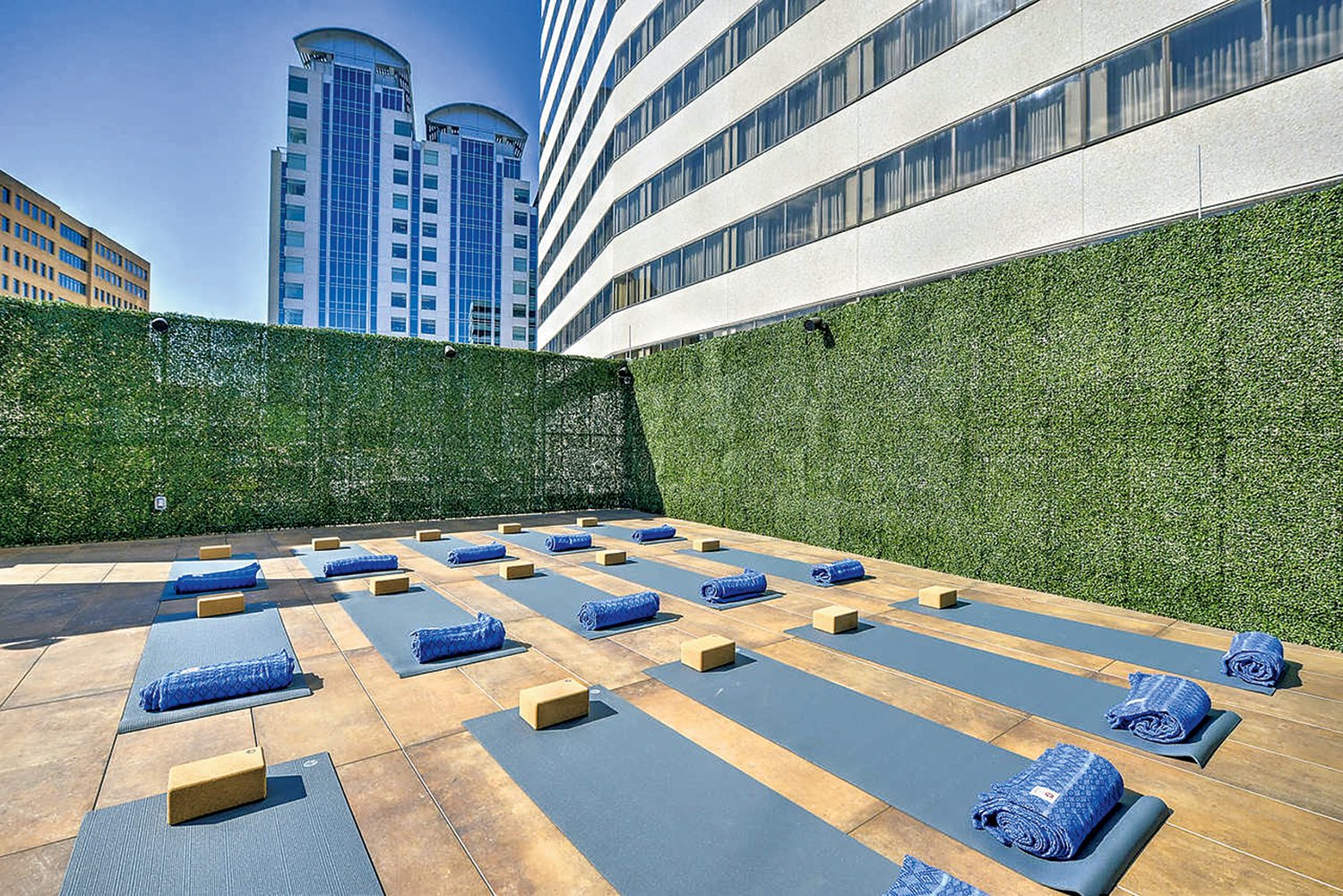 What's Best
Bethesda (and nearby) eateries you've seen on our 100 Very Best Restaurants and Cheap Eats lists.
This ongoing margarita-and-nachos party can be a tough ticket—especially on weekends, when waits can top an hour—but it's worth holding out. Home in on duck nachos and smoky chicken molepoblano. 4928 Cordell Ave., Bethesda; 240-800-4266.
Some plates at José Andrés's tapas spot are pure satisfaction, such as a pressed Manchego-and-Ibérico-ham "Bikini" sandwich. Others are tricked-out flavor bursts like the Ferran Adrià–inspired "liquid olives" served on a spoon. 7271 Woodmont Ave., Bethesda; 301-913-0003.
Luxurious spreads such as taramasalata,vibrant vegetables, and inventive cocktails are pleasers, as are rustic dishes including fried chicken with burnt-honey harissa. 4900 Hampden Ln., Bethesda; 301-986-8500.
The beauty of this 12-to-15-course Japanese tasting menu is its lyrical cadence, swinging from earthy (apple-smoked monkfish liver and caviar) to delicate (dashi-poached cabbage with cured roe) and back again. 5455 Wisconsin Ave., Chevy Chase; 301-961-1644.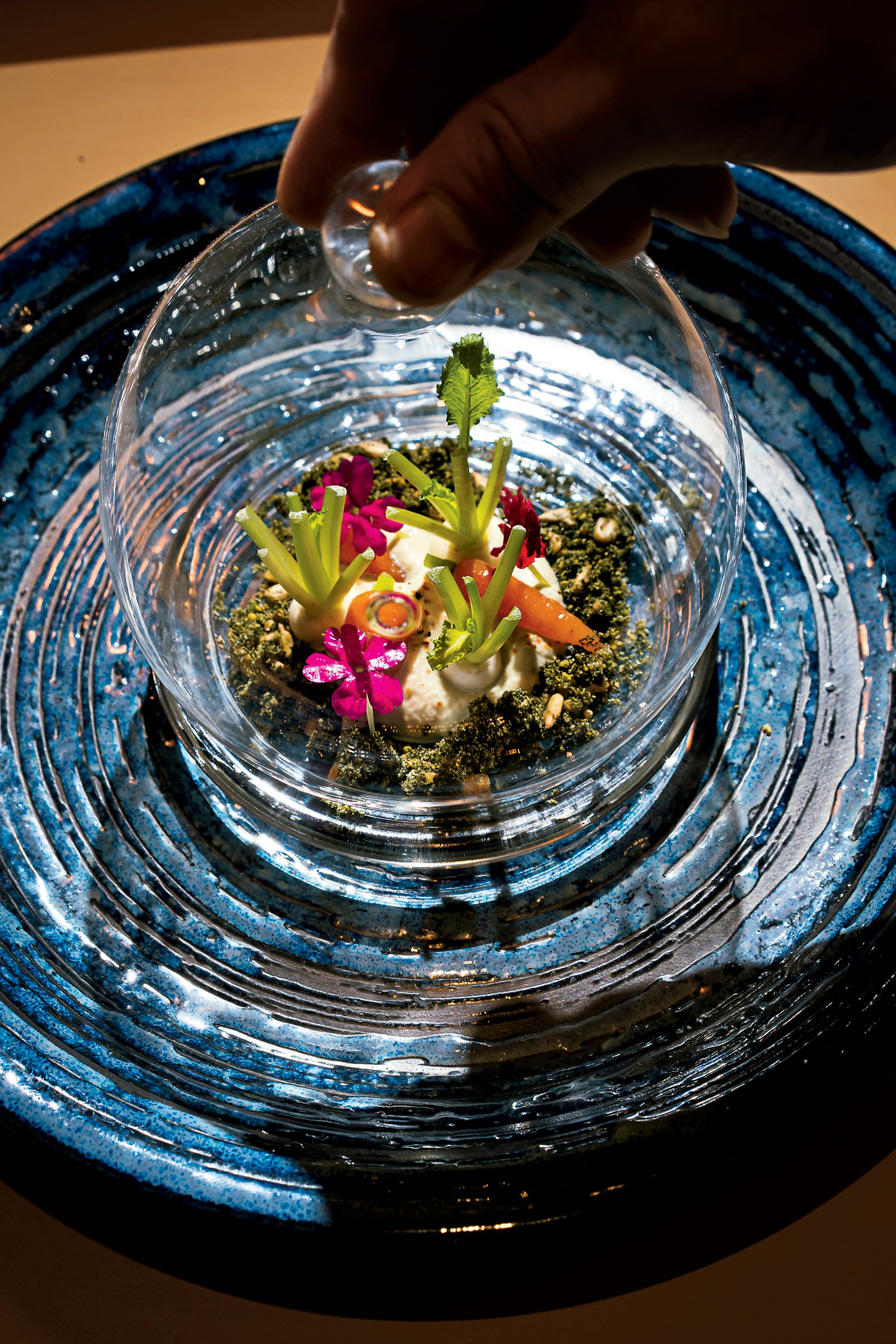 This is the place to rediscover red-sauce retro classics—a robust lasagna, linguine with sausage and melty peppers, or eggplant and veal Parmesans dotted with cheese. 7921 Norfolk Ave., Bethesda; 301-654-9496.
The menu touches on a variety of regional cuisines, though deliciousness crosses all borders. Favorites include apricot-studded Parsi lamb stew and a casserole of tender baby eggplant in sesame-peanut gravy. 4931 Cordell Ave., Bethesda; 301-656-3373.
Few other restaurants serve pescatarians so well, and the kitchen excels with a wide range of styles, including New England–inspired fry-ups, ceviche, and sushi. 7187 Woodmont Ave., Bethesda; 301-358-6116.
Don't miss artful composed plates such as yellowtail crudo with orange-infused ponzu. Vegetarians, take note: The kitchen offers one of the best selections of meatless Japanese fare in town. 5455 Wisconsin Ave., Chevy Chase; 301-961-1644.
Robert Wiedmaier's upscale-strip-mall bistro—with vivid Mediterranean cooking—is the coziest dining room of his empire. 10223 Old Georgetown Rd., Bethesda; 301-571-1700.
What's Classic
Favorite places to eat, shop, and play.
Channel your inner artist at this paint-your-own pottery shop that has fans of all ages. 4923 Elm St.; 301-654-3206.
A great bakery, well-stocked meat and fish counters, hard-to-find pro-duce, chocolates, and a selection of prepared foods and house-made soups in one stop. 10323 Old Georgetown Rd.; 301-564-3100.
A weekly Sunday market (open 9 to 1:30) with farm-fresh produce and other artisanal eats. 7600 Arlington Rd.; no phone.
A fixture since 1932, with an outdoor flea market on Sundays and indoor purveyors of local vegetables, homemade breads, quiches, quilts, and more. 7155 Wisconsin Ave.; 301-652-2291.
The place to satisfy your craving for something classically French, such as duck confit with lyonaisse potatoes and frozen nougat with blackberries and orange. 4933 Fairmont Ave.; 301-656-7373.
A go-to stop, whether you're after a complete makeover or just like to experiment with the latest beauty products. 7105 Bethesda Ln.; 301-986-0070.
Hinata
A terrific Japanese market for miso paste and other pantry staples, plus sushi-grade seafood such as tuna and flounder. 4947 St. Elmo Ave.; 301-656-1009.
For kid-centric but high-quality theater that's also entertaining for grownups. 4908 Auburn Ave.; 301-280-1660.
As the name promises—art, gymnastics, music, a salon, and a toy shop to keep little kids entertained. 4825 Bethesda Ave.; 301-656-5030.
Foreign and independent films, with a cocktail lounge. 7235 Woodmont Ave.; 301-652-7273.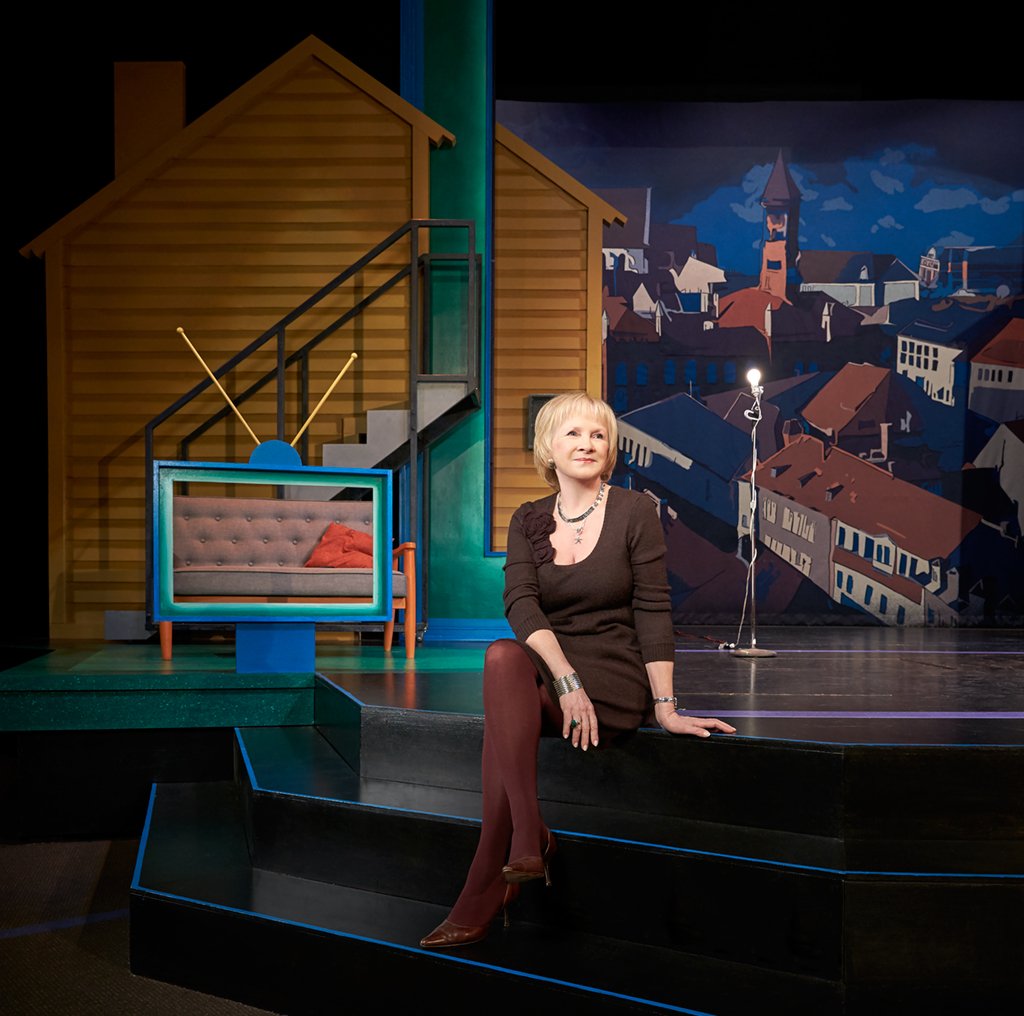 For a dazzling array of reasonably priced jewelry, bags, hair ornaments, hats, scarves, belts, and clothing. 7126 Bethesda Ln.; 301-652-0048.
Al fresco picnic tables for lobster rolls, New England clam chowder, and lobster mac and cheese that will transport you to Maine. 7129 Bethesda Ln.; 301-718-1005.
French-style breads and sweets, including brioche sucre, framboi­sines, and walnut dacquoise. 4611 Sangamore Rd.; 301-229-8180.
Almost always jammed, thanks to its spicy coconut red-curry noodles, miso-marinated black cod, bento boxes, and sushi. 7240 Woodmont Ave.; 301-718-8680.
A serene day spa that feels a million miles from downtown Bethesda. 7215 Arlington Rd., Suite 201; 301-907-9001.
A well-edited collection of women's shoes, clothing, hats, and jewelry. 7134 Bethesda Ln.; 301-654-7403.
The only answer when you need a greasy breakfast and a chocolate shake at 3 am. 7731 Woodmont Ave.; 301-652-3970.
For macarons in offbeat flavors, fudgy cupcakes, mousse cakes, and creative beverages including mint iced coffee. 7831 Woodmont Ave.; 301-951-0474.
 Top-notch pizza and Italian sandwiches, plus pantry staples and house-made pastas and sauces. 4705 Miller Ave.; 301-654-6367.
Throwback spinach-artichoke dip, the best veggie burger around, and live nightly jazz. 7715 Woodmont Ave.; 301-656-9755.
This article appeared in the June 2018 issue of Washingtonian.
Questions or comments? You can reach us
on Twitter
,
via e-mail
, or by contacting the author directly: