José Andrés is Getting the Last Word
He's opening a new restaurant in the former Trump hotel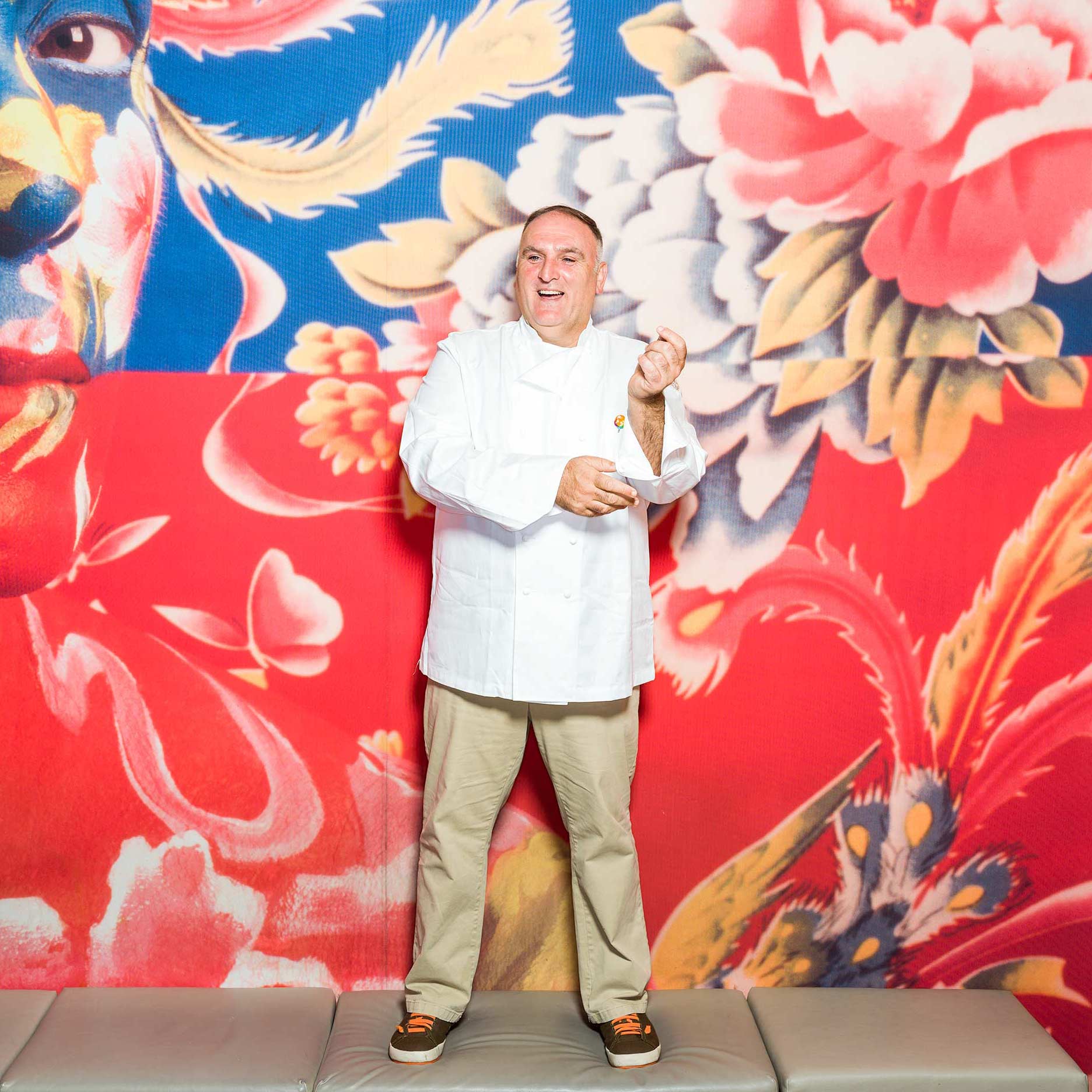 José Andrés was poised to launch his splashiest restaurant yet in the Trump International hotel. Then in 2015, Donald Trump announced his bid for President with incendiary remarks about Mexican immigrants, and Andrés backed out of the deal. The two sides sued each other (and ultimately settled). A steakhouse moved in. The place became a magnet for MAGA red-hatters and the right-wing elite.
Flash-forward: Andrés has blown up into a superstar celebrity and humanitarian, popping up at seemingly every major global crisis ready to feed those in need. Meanwhile, Trump, more divisive than ever, has moved out of the White House and sold off his once-prized hotel lease to Waldorf Astoria. Now everything is coming full circle: Andrés will return to the Pennsylvania Avenue property to open the Bazaar, an avant-garde fine-­dining restaurant celebrating his Spanish roots.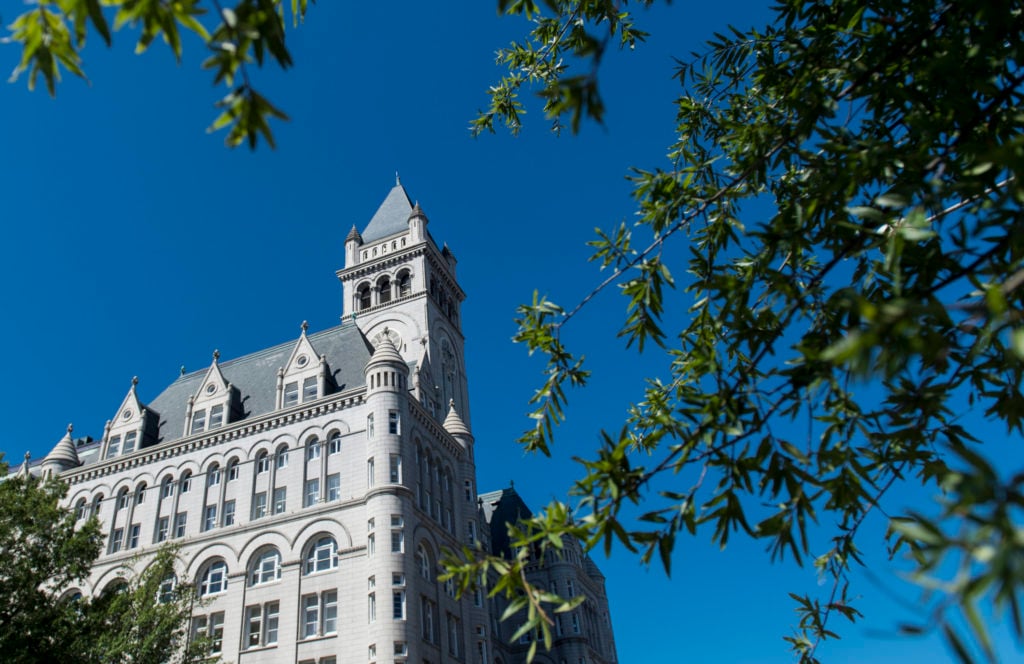 He calls the project a "longtime dream" dating to 1993, when he apparently first set eyes on the Old Post Office. You could also call it a return to relative normalcy after the chaos and controversy that consumed DC in the Trump era. We, however, prefer to call the move what it really is: sweet revenge.
—Jessica Sidman
---
Back to Top
Food Halls, Our New Laboratories Of Gastronomy
Look to several new ones to discover up-and-coming culinary talent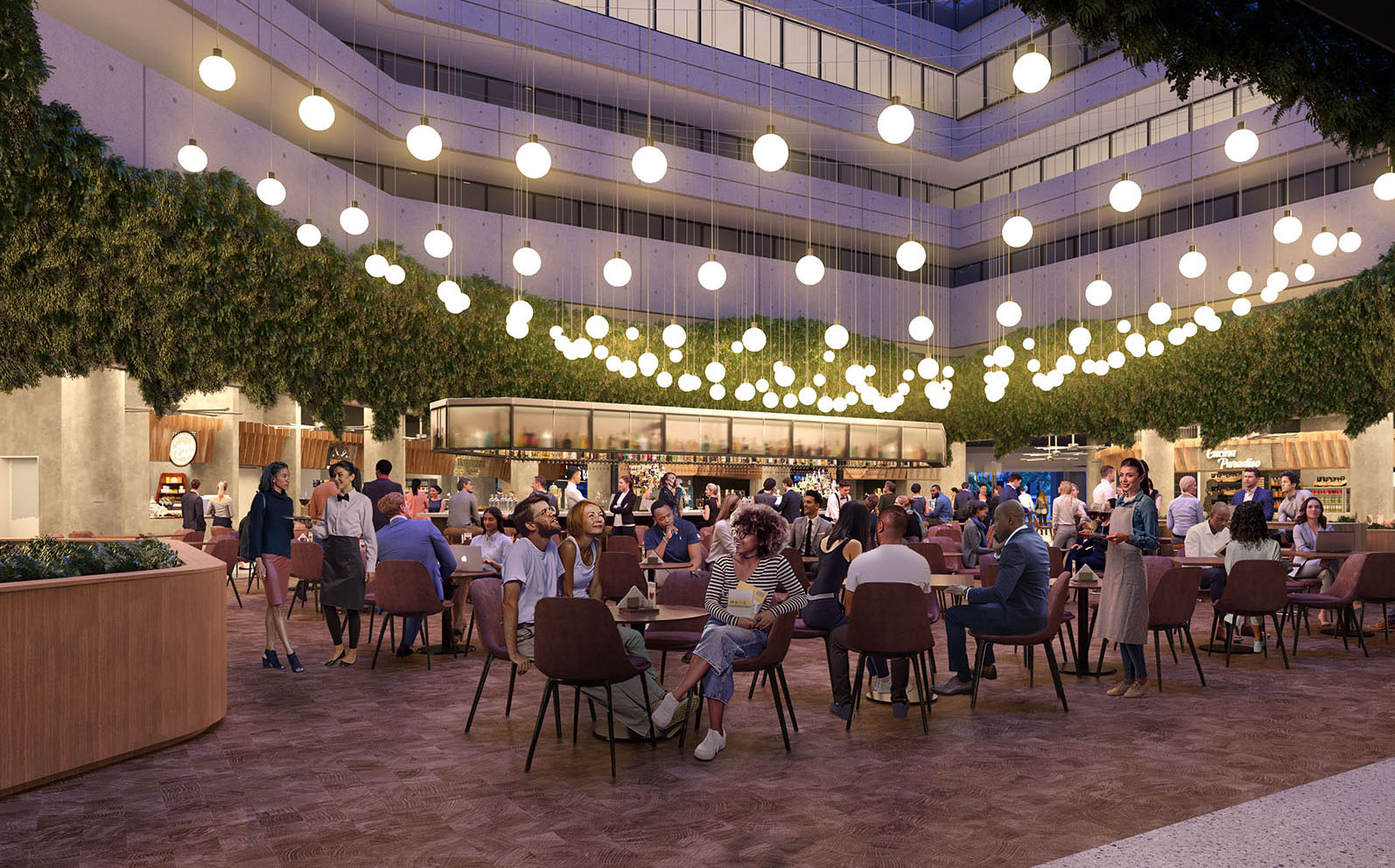 If you scan the list of restaurant openings slated for 2023, you'll see some familiar names. Boldface out-of-towner chefs and restaurateurs, including Gordon Ramsay, Tom Colicchio, and Philippe Chow, have turned their interest back to Washington. Big local groups—led by the folks behind All-Purpose Pizzeria, the Salt Line, and Taco Bamba—all have spinoffs in the works. Local and national chains are multiplying in droves. In other words, this does not look like the year of the scrappy, risk-taking indie chef.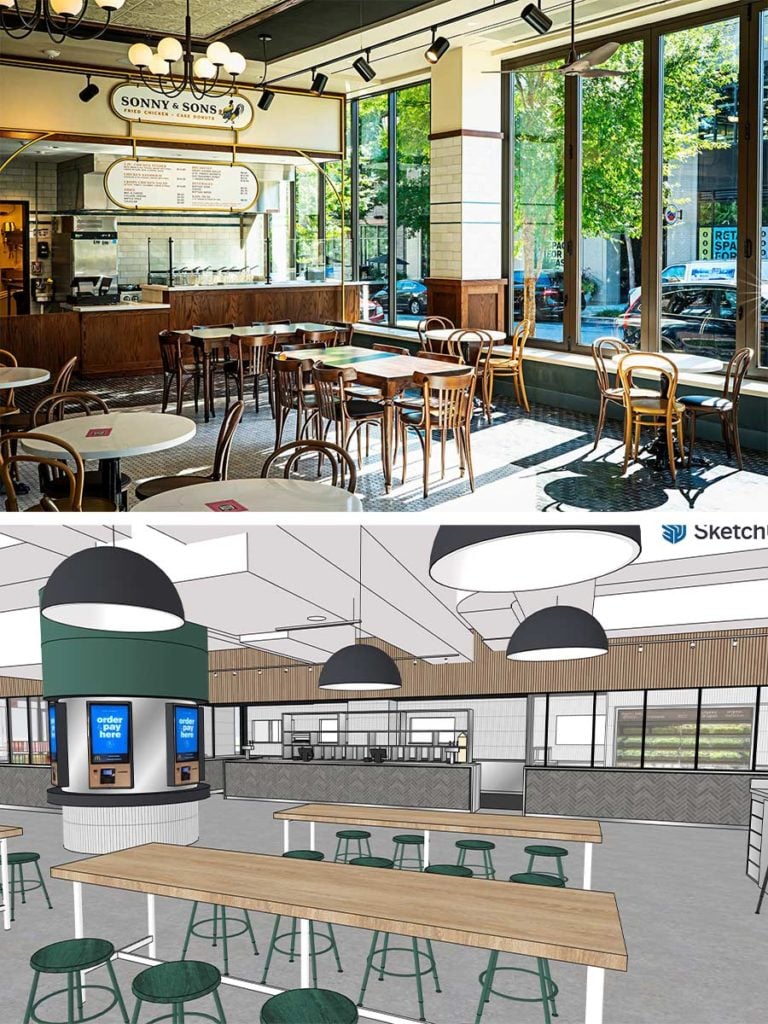 But for up-and-comers who are long on ingenuity and short on cash, there's a workaround: the food hall. These market-like eateries let culinary innovators take chances on temporary concepts and try offbeat ideas without having to appease risk-averse investors or commit to crushingly high rents. We're already fans of the four-month-old Riverdale Park food hall Le Fantome, where first-time entrepreneur Kareem Queeman—a.k.a. Mr. Bake—is serving some of the area's best banana pudding. Several more food halls are on the way in 2023, including Love, Makoto, the Japanese emporium near Judiciary Square; Commas, a 12-vendor startup in Silver Spring; and the diverse Heights in Friendship Heights. The biggest, though, is the sprawling Square in downtown DC, slated for a midyear opening. Its cofounder is an up-and-comer himself: former José Andrés protégé Rubén García.
Who knows? The next megastar chef could be toiling behind one of his counters.
—Ann Limpert
---
Back to Top
Dulles is Only a Metro Ride Away
Thanks to the Silver Line extension, your travels in 2023 may be easier and cheaper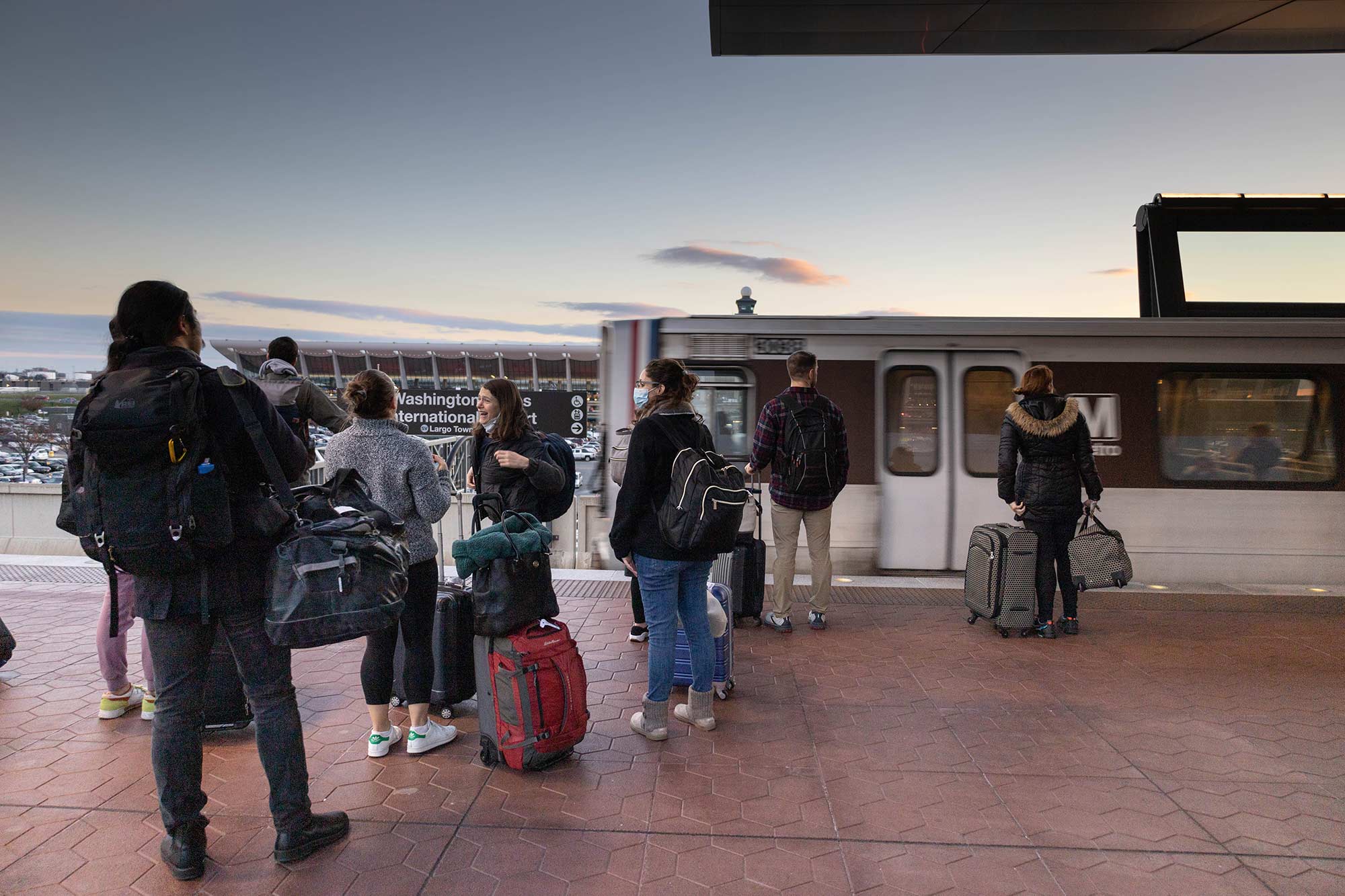 One of the most exciting additions to Washington life is something that people in lots of other cities take for granted: public transportation to the airport. The Silver Line's extension to Dulles opened November 15, finally giving Washingtonians a cheap—the maximum fare is $6!—and car-free way to trek to the region's second-busiest airport. How will that change your 2023? On a recent morning, Washingtonian tested the ride.
9:43. We enter Metro Center. Uber wants $57.93 for a 39-minute ride to Dulles from this location, and Lyft wants $47.04. We pass the faregates and, after a seven-minute wait, board a Silver Line train to Ashburn. About 20 people are on the car, and none have roll-aboard suitcases. We don't mind because we are living in the future, or at least in the '60s jet age that architect Eero Saarinen envisioned when he designed an airport where people wouldn't have to walk far to their planes.
9:59. We arrive at Rosslyn, our first stop in Virginia.
10:09. We're out in the light, trundling along I-66 and losing the race to cars along the uncharacteristically uncongested highway.
10:19. We begin to travel along the Dulles Access Road. Our speedometer app shows we're traveling at 56 mph. We briefly overtake a Chevy Equinox.
10:23. Tiaras on buildings and giant car-dealership flags—ladies and gentlemen, we have entered Tysons. A prominent Washington Post Express–branded newspaper recycling bin greets us at the Greensboro station—hmm, the future looks suspiciously like 19 years ago.
10:31. We begin to slow to around 22 mph, and every vehicle on the access road takes this as a cue to smoke us. Soon the train is hitting only 13 mph. Gentrified strips of forest interrupt the concrete canyon of our view.
10:47. Reston Town Center. We're officially on the extension. Familiar names appear less regularly on buildings, re­placed with ones we sort of recognize from sports radio: Iron Bow! Mantech! Noblis!
10:55. The first signals that we're close: The bizarre CIT building appears, then signs for rental-car return. What's the deal with that lake, anyway? Two minutes later, we see Saarinen's beautiful terminal building, which still feels like an anchor tenant for a future that never quite materialized. Four people are on the train.
10:58. Three of us detrain. Washingtonian's trip took an hour and eight minutes and cost $3.85—take that, Uber! After a five-minute stroll through the covered pedestrian tunnel (which involves three moving walkways and one exhibit about the Hubble Space Telescope), we're at the baggage-claim level.
11:08. On our return journey, we discover that the Metro escalator is out of service (good thing we don't have luggage) and the next train east will take 22 minutes to arrive. Maybe the future still has some kinks to work out.
—Andrew Beaujon
---
Back to Top
New Year, New Office
Turns out there is such a thing as a free lunch—and that's just the start of it
Last fall, many companies finally called workers back to the office—for real this time. Of course, after tasting WFH life, a lot of people simply don't want to return to the 9-to-5 desk grind. So companies are coaxing them back with all the perks. What could you see in your workplace come 2023? Check it out:
Nicer Offices
Some 73 percent of companies that changed DC-area offices between July 2020 and July 2022 moved into a higher-­quality building, according to data from the commercial real-estate company CBRE. Groups are upgrading facilities to be more hospitality-focused, with cozy hangout areas. Add-ons such as rooftop decks, outdoor space, fitness centers, and yoga rooms are no longer nice-to-haves—they're sometimes seen as musts for getting bodies back in.
Elevated Perks
Free parking and lunches, flexible hours, bougie corporate events, and ditching suits for jeans? These are all tactics local companies have employed to get peeps in seats. (Office developers are getting in on the trend, too—the Herald, a building in downtown DC, even has doormen and an in-house Tesla.) Fingers crossed that these continue in 2023—word is we might even see in-office doggie daycares.
Better Locations
Mixed-use developments à la the Wharf were already a thing pre-Covid, but they're apparently even more important now. Some companies are forgoing traditional downtown offices for spots in live/work/play environments. (Think TikTok's Union Market office.) Because rolling out of bed and walking downstairs > a 40-minute Metro commute.
—Mimi Montgomery
---
Back to Top
"Mall Culture" Is Back (Sort Of)
Like to shop in actual stores? You've got a lot of new options—with more on the way.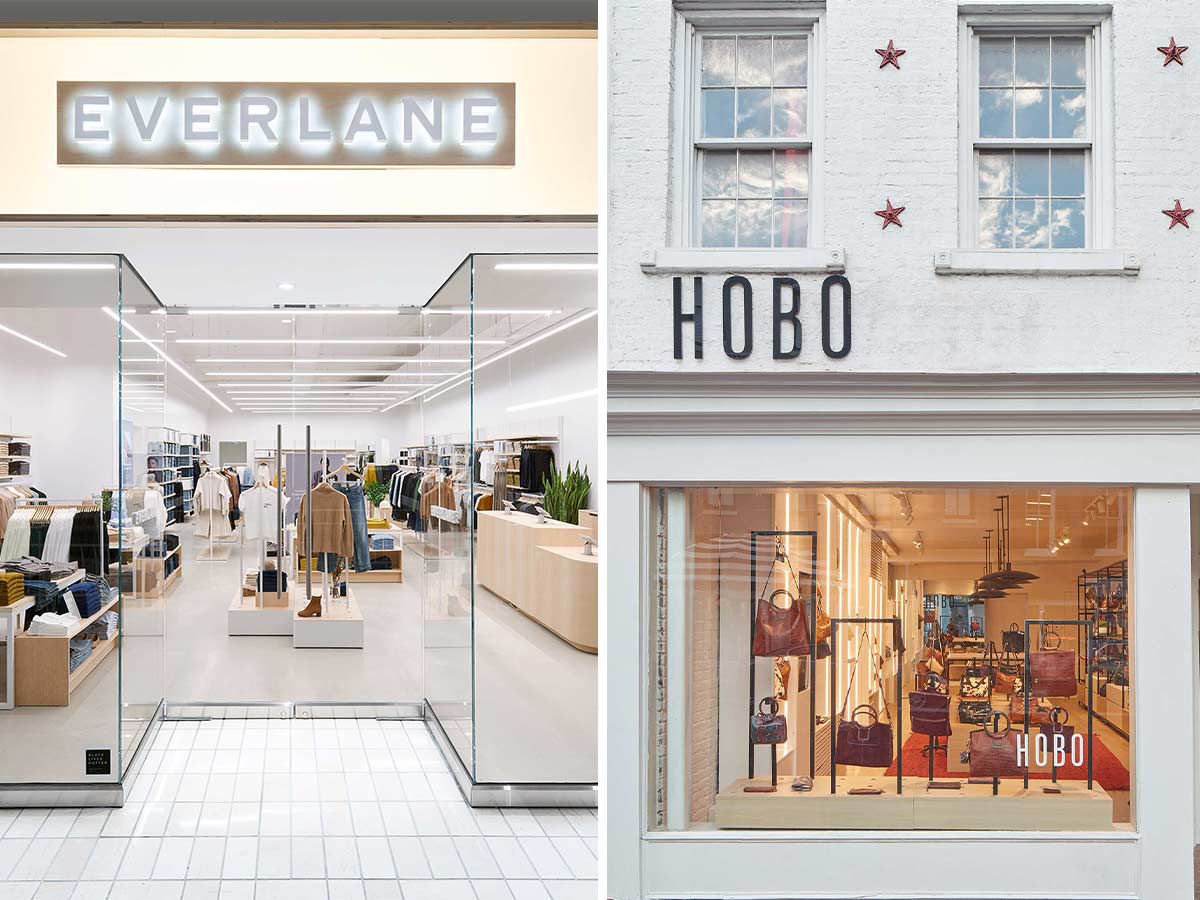 When plans were finally unveiled last year to turn Mazza Gallerie—the once-busy shopping mall whose heyday had passed—into apartments, it was yet another blow to mall culture. Online shopping had long threatened malls, and the accelerated pace during the pandemic couldn't have helped brick-and-mortar retail.
And yet.
Fast-forward to last year, when the Washington area got a slew of new shops, including some big names: beauty brand Glossier and leather-goods purveyor Hobo in Georgetown, designers Akris and Brioni in CityCenterDC, men's and women's fashion brand Everlane in Tysons, and Madewell, among others, on Bethesda Row. Maybe that shop-till-you-drop vibe of the '90s wasn't dead, nor being able to walk from store to store—often, sure, in a shopping district, not always a mall, but why quibble?
This year, the openings continue: CityCenterDC will welcome a Christian Louboutin shoe mecca, among other boutiques; Tysons Galleria is getting a Dior and—watch lovers, rejoice—a Panerai, an IWC, and a Breitling. The Instagram-popular jewelry line Mejuri and women's clothier Anine Bing will open in Bethesda Row, and more to-be-announced stores are coming to Tysons. We can see the '90s-movie shopping montages replaying now.
In addition to openings, there are expansions: Chanel and Saint Laurent in Tysons and Louis Vuitton in CityCenterDC are all planning to grow. The combination of new stores and expansions has us optimistic about what other big (and little) brands will move in next.
Not convinced we're all a little nostalgic about mall culture? It can't be just a coincidence that also currently booming are next-generation food courts—a.k.a. food halls.
—Amy Moeller
---
Back to Top
There Are Reasons to Cheer That Are Already Here
While the Nats and Commanders work through their issues, local fans have other sources of excitement this year
---