In recent years, new residential developments have squeezed in next to century-old rowhouses on Capitol Hill. The shells of worn brick buildings, including an old hospital and a school, are being turned into luxury apartments and condos. Trendy spots such as Stanton & Greene (319 Pennsylvania Ave., SE; 202-525-3325) now line a stretch of Pennsylvania Avenue.
Nicky Cymrot, president of the Capitol Hill Community Foundation, says the real-estate boom and a budding "foodie culture" that have so changed the rest of DC have particularly affected Capitol Hill: Between 2000 and 2010, Ward 6 was the District's second-fastest-growing section.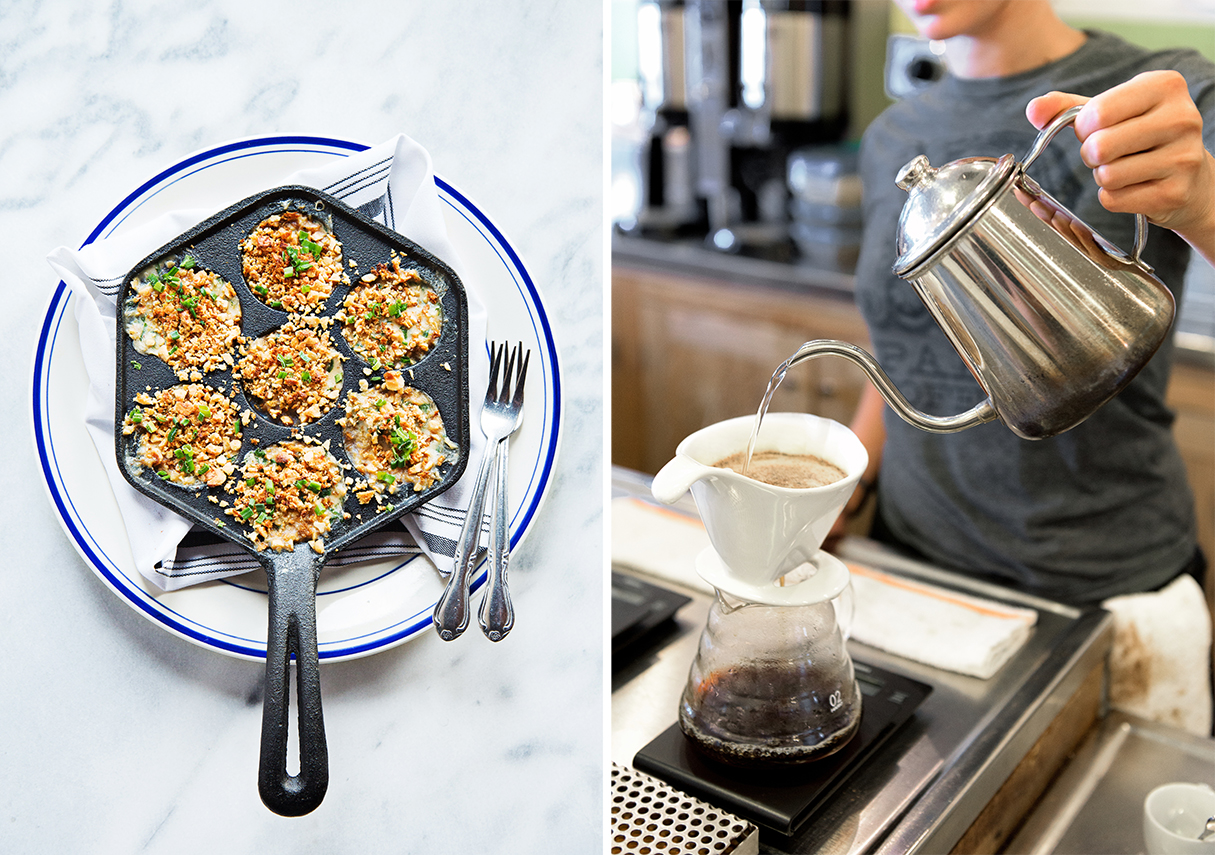 Breakfast serves up a striking example of the area's mix. Head to the upscale Peregrine Espresso (660 Pennsylvania Ave., SE; 202-629-4381) for a single-origin pour-over or a latte made with milk from Trickling Springs, the popular Pennsylvania creamery.
Or, if you're looking for a quintessential Hill experience, head to the cash-only Jimmy T's Place (501 Fifth St., SE; no phone) for a simple cup of joe. Open since 1969, the diner serves longtime residents and new transplants. Most anything you order off the laminated menu will be delicious, but the whiteboard specials are a great place to start—try the fried grits with bacon and cheddar if they're available. In the mood for a smaller nosh? District Doughnut (749 Eighth St., SE; 202-750-1955) fries up rounds in flavors such as salted dulce de leche and cannoli. The shop serves Compass Coffee, another DC craft roaster.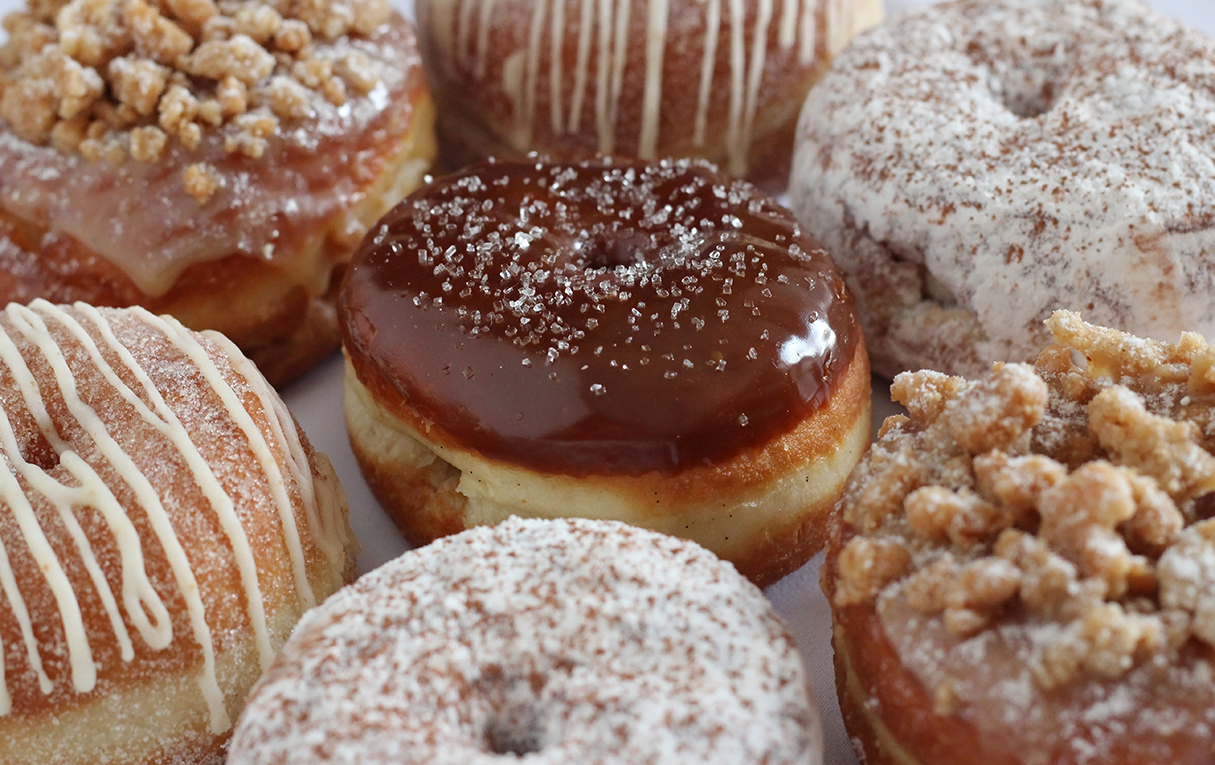 After breakfast, head to Eastern Market (225 Seventh St., SE; 202-698-5253) to browse the food stalls. Inside, Eastern Market Grocery sells fresh pasta in colorful hues, ideal for an easy dinner. If it's a weekend, the farmers market is a good place to stock up on local produce. The Sunday flea market across Seventh Street, though small, is also worth seeing, especially if you're looking for costume jewelry or refinished furniture.
Nearby is Capitol Hill Books (657 C St., SE; 202-544-1621), where owner Jim Toole has crammed every surface, even the bathroom, with used titles. On the second Saturday of the month from 4 to 7, Toole hosts book lovers for free wine and cheese on the back patio.
For a quick post-shopping lunch, stop in at Tortilla Cafe (210 Seventh St., SE; 202-547-5700), where the griddled pupusas come stuffed with cheese, pork and cheese, or beans and cheese. Or walk back over to Eastern Market for a creamy crabcake sandwich at Market Lunch.
If you're still full from breakfast, a scoop or two from Pitango Gelato (660 Pennsylvania Ave., SE; entrance on Seventh St.; 202-701-6222) could instead tide you over until dinner.
After lunch, consider a visit to Folger Shakespeare Library (201 E. Capitol St., SE; 202-544-4600) to see the only first edition of Titus Andronicus and other works in its collection. Or head to the Library of Congress (Thomas Jefferson Building, 10 First St., SE; 202-707-8000), where you can take a guided tour or peruse exhibit halls; a current show on the Civil Rights Act includes briefs from Brown v. Board of Education and Rosa Parks's arrest record.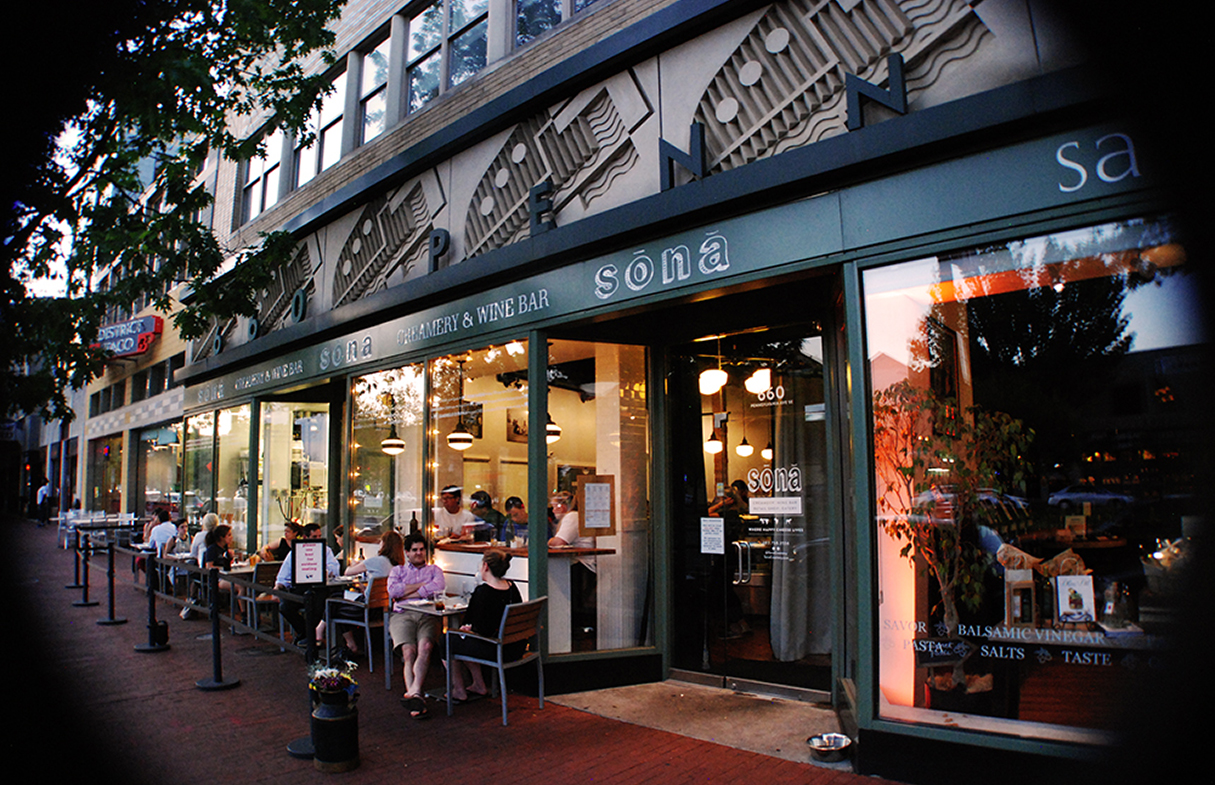 In late afternoon, when hunger or thirst strikes, pop into Sona Creamery (660 Pennsylvania Ave., SE; 202-758-3556) for a cheese-centric snack. The small dining room offers boards filled with such choices as house-made chèvre and gamey tomme brûlée from France, along with fresh bread and a wine-by-the-glass list whose red section alone runs 17 deep. For something heartier, turn happy hour into a meal with a grilled cheese or burger sliders.
Hank's Oyster Bar (633 Pennsylvania Ave., SE; 202-733-1971) is another drinker's haven, where tongue-in-cheek cocktails such as I Know What Boys Like accompany fresh-shucked oysters. If you're willing to brave the lines—the wait can be more than two hours on a Saturday night—Rose's Luxury (717 Eighth St., SE; 202-580-8889) is an obvious choice; it's number three on Washingtonian's 2015 list of 100 Very Best Restaurants. Overwhelmed with culinary artistry? Slide into a booth at the Tune Inn (331 Pennsylvania Ave., SE; 202-543-2725), a Hill favorite where greasy burgers can give way to a night of beer pitchers.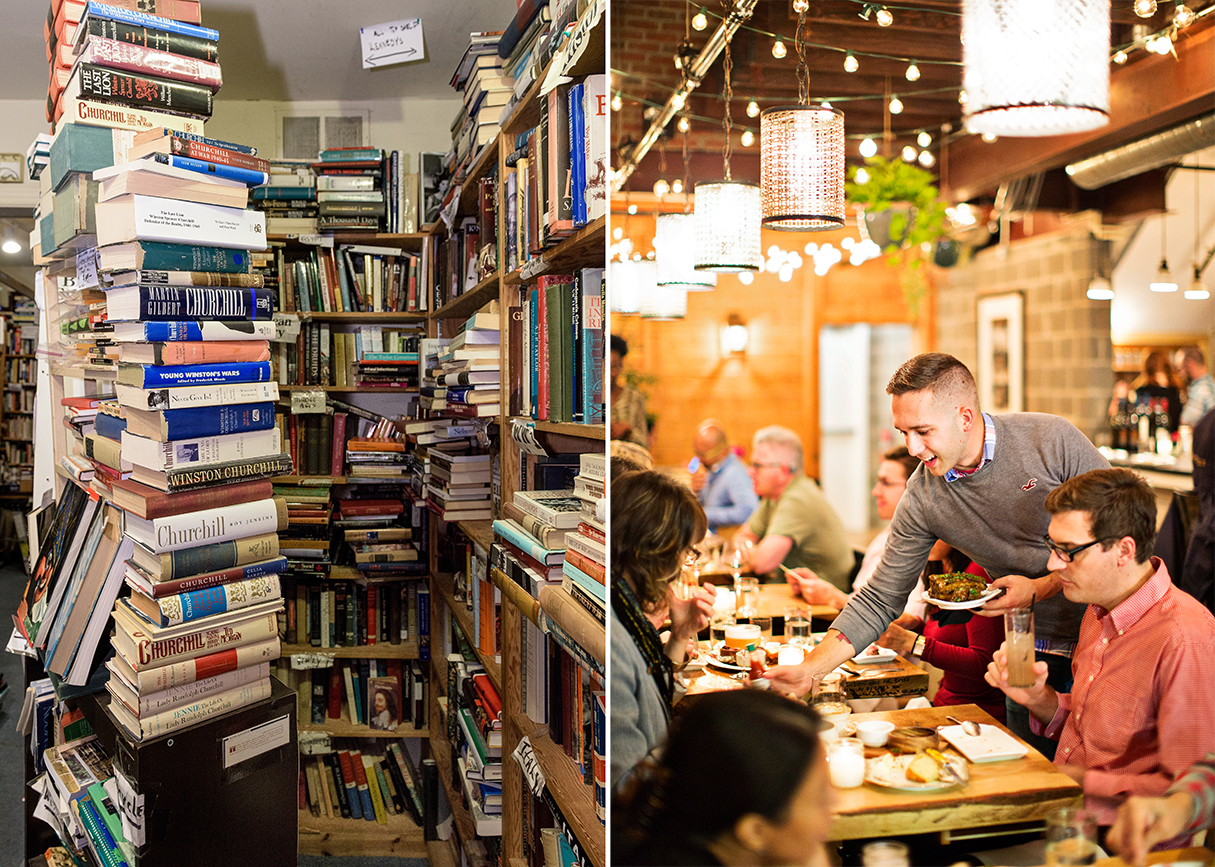 Later, if you're looking to barhop with the area's legion of young political staffers—and, very occasionally, one of their bosses—head to Bullfeathers (410 First St., SE; 202-484-0228), supposedly named after Teddy Roosevelt's euphemism for a term pols typically use only when caught on hot mikes. You might also spend the evening at the newly reopened Phase 1 (525 Eighth St., SE; 202-544-6831), a fixture of Washington's lesbian community that debuted in 1970, or Mr. Henry's (601 Pennsylvania Ave., SE; 202-546-8412), a 50-year-old pub with live jazz as well as a storied past as one of DC's earliest gay-friendly establishments and the place where Roberta Flack got her start. Alternatively, stop by Harold Black (212 Seventh St., SE; 202-627-0994), a speakeasy hidden behind a sliding wall—an apt spot to end your day exploring the area where Congress wheels and deals.
This article appears in our August 2015 issue of Washingtonian.
Questions or comments? You can reach us
on Twitter
,
via e-mail
, or by contacting the author directly: