Michelin just released the 2019 guide to DC, which includes 19 more value-driven Bib Gourmands ($40 meals or less), and a few more stars. So where are you brunching?
Star Restaurants
1201 24th St., NW; 202-419-6755
For the conscious diner, this Park Hyatt hotel restaurant proudly displays its farms on the menu. Brunch brings American comforts like potato waffles with maple duck confit, and a Reuben-turned-Benedict with pastrami, sauerkraut, and thousand island dressing. Wash it down with one of the more fun drinks we've found: a sorbet mimosa.
1515 Rhode Island Ave., NW; 202-521-7171
New one-star restaurant Siren puts forth maritime-inspired menus for Sunday brunch. We have our eye on the lobster Benedict with a shrimp and scallop roulade, or for something more conventional, mulberry pancakes. Instead of bottomless bubbles, there's cava bottle mimosa service ($35).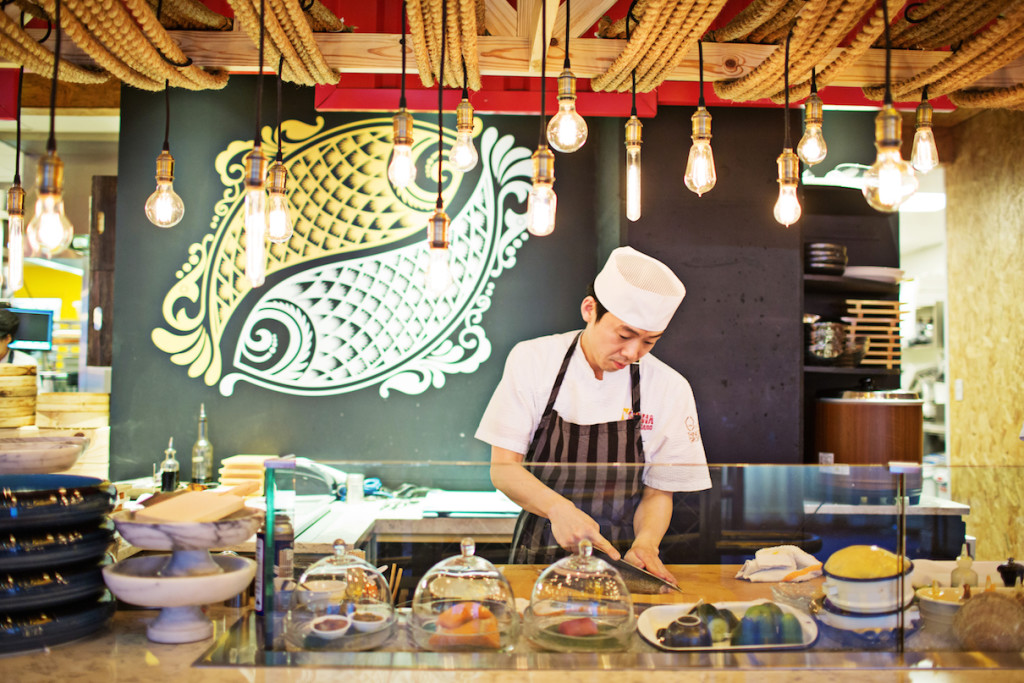 Bib Gourmand
528 8th St., SE; 202-813-3039; 2901 Wilson Blvd., 703-875-9663
Savory pies, creamy spreads, and mezze platters are all part of this Balkan brunch. For those eager to sample widely, try bottomless plates and brunch drinks (must be ordered by the whole table, $39 at the DC location; $34 with 25 cent drinks in Clarendon).
1331 4th St., SE; 202-313-7007
Head to Navy Yard for an eclectic brunch menu by chef Haidar Karoum. Cinnamon sugar-coated churros can be found alongside a barbecue pork bowl with chilled noodles. Try a boozy iced coffee or spicy michelada to kick things up. 
418 7th St., NW; 202-783-0941
This tasty Peruvian brunch spot is also highly Instagrammable with a bold, fiery design and plenty of natural light. The menu echoes the brightness with ceviches, chilled soba noodles, and more. Can't make it on the weekend? Drop in on a Tuesday for a small dim sum menu of dumplings.
808 V St., NW; 202-847-4980
Can't decide on a cuisine? Hazel's globally influenced brunch menu is a good option. Try a French croque madame with Japanese chili powder, or Korean-style kimchi and eggs. 
1356 Okie St., NE; 202-529-3300
Seafood shines at Ivy City, with items smoked in-house (we have a hard time passing up that smoked fish and bagel platter any time of day). Other classics include crab cake sandwiches or fried chicken n' waffles.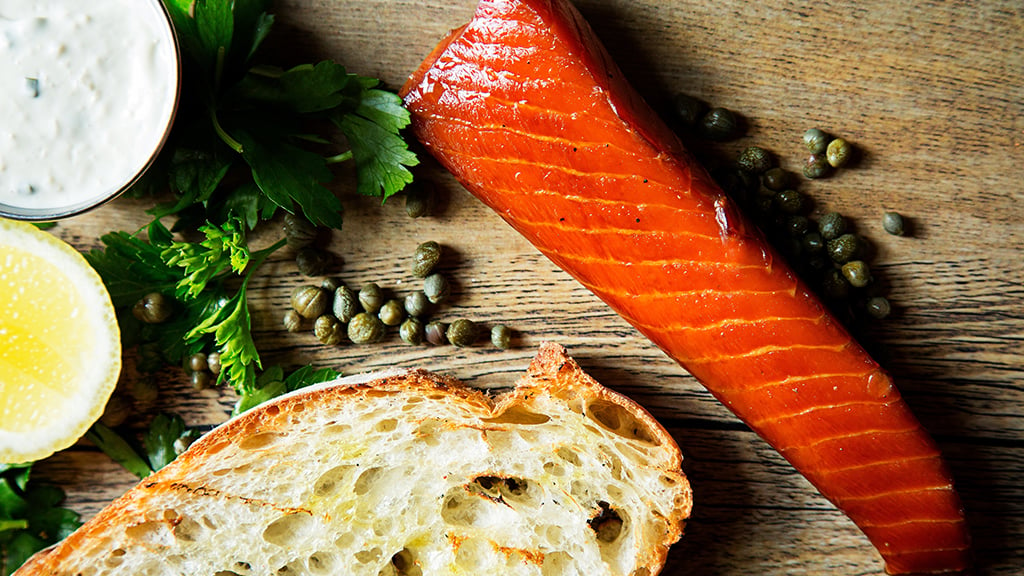 480 7th St., NW; 202-628-7949
Jose Andres's first restaurant still shines over 20 years later. At brunch there're ample egg dishes among the lengthy list of tapas, plus Spanish-style French toast with rum whipped cream (and sangria, of course). 
660 Pennsylvania Ave., SE; 202-930-6955
Take a leisurely Spanish brunch at this Capitol Hill cafe. Start with $20 bottomless sangria (mimosas et al. are also available) before moving on to eggs scrambled with jamon, or paella rice with seafood. 
1924 8th St., NW; 202-252-2383
Chef Tim Ma delivers a playful brunch menu with clever surprises. The steak hash is speckled with pickled green tomatoes, and a scallion waffle comes with sesame-soy syrup. There's also an innovative donut rotation (past flavors include s'mores and Chinese five spice).
1847 Columbia Rd., NW; 202-299-9630
Cozy rugs and framed photos make this modern Afghan bistro a cozy space. Traditional dumplings stuffed with beef and layered with garlic yogurt aren't to be missed, while you'll also find more classic dishes like eggs Benedict and hash browns. 
4866 Massachusetts Ave., NW; 202-733-5789
Live out your beach days at this coastal-inspired spot near American University. We're fans of dishes like the lobster quesadilla and fish tacos, or go for bright salads like zucchini and shrimp. In nice weather the patio is the place to be.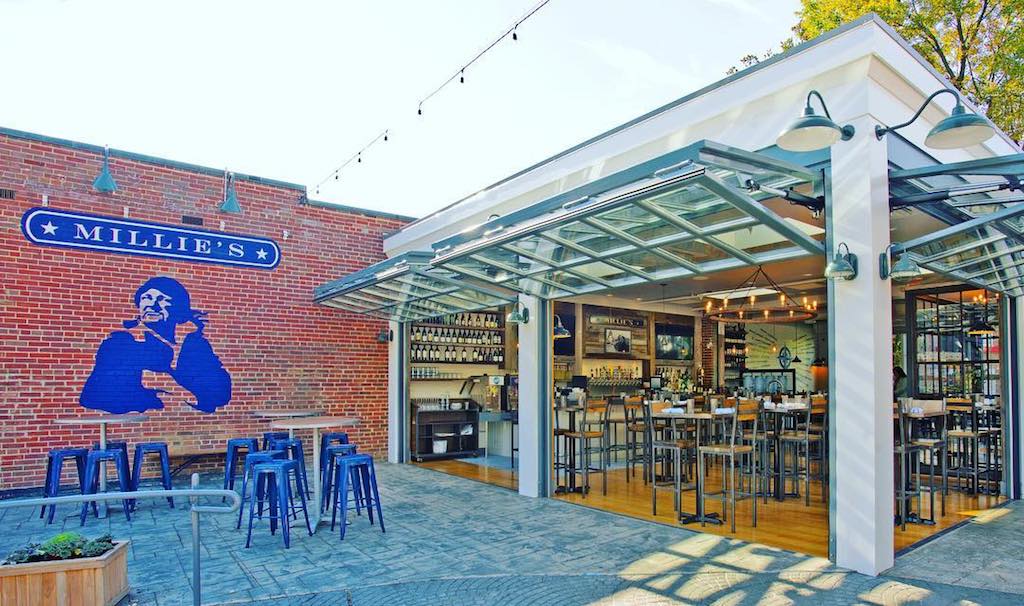 3155 Mount Pleasant St.; 202-849-3247
Swap out home fries for patatas bravas at this Spanish cafe in Mount Pleasant. The brunch "paella" layers potatoes and vegetables at the bottom of a pan, topped with eggs, chorizo, and manchego. Don't forget a glass of cava.
425 I St., NW; 202-847-0389
Sip a refreshing cucumber or pomegranate mimosa while diving into a healthful Turkish breakfast. Sunny eggs get the Mediterranean treatment with olives, feta, fig jam, and flatbread. 
401 7th St., NW; 202-628-1005
Meals here celebrate the spirit of Mexico. Corn ground in-house is transformed into handmade tortillas for tacos. Try the fried mahi mahi, or bravely sample something new like a Oaxacan signature: crispy grasshopper. Brunch brings egg dishes and hangover-curing menudo.
1612 14th St., NW; 202-319-1612
The restaurant's distressed wooden floors and chain-like light fixtures give this space the feeling of a sea-weathered ship. Oysters get the brunch treatment when wrapped with bacon, or paired with andouille sausage and sweet potato hash. Save room for hearty entrees like eggs with creamy crawfish and crab. 
501 Florida Ave., NW; 202-332-7777
Early birds get the fried chicken biscuit at this all-day cafe, which opens at 8 AM. Snag a cappuccino and wake up with South American-influenced dishes like cheesy arepas topped with avocado and eggs. Good news for late-risers: happy hour starts at 3 PM. 
3311 Connecticut Ave., NW; 202-244-6750
Classic Israeli dishes get a twist at this Cleveland Park spot, like pita breakfast sandwiches with harissa hummus, egg, and lamb. For those with a sweet tooth, the French toast is play on konafi, a layered Arab dessert dolloped with tangy labne yogurt. 
4445 Connecticut Ave., NW; 202-525-1402
This pasta house only offers brunch at its Van Ness location, with a rotating menu of specials like a caprese omelet or blueberry lemon-ricotta pancakes. Treat yourself to fancy soft serve or peach sorbet after. 
1626 N Capitol St., NW; 202-299-9128
Housed inside the old Engine Company 12 firehouse, this smokehouse brunch brings together Caribbean flavors. Diners can mix-and-match breads like coconut French toast sticks with meats such as jerked brisket or chicken cooked with Trini-Asian sauce. Spark's owner recommends pairing smoked salmon with eggs and bone marrow on fry bread. 
915 F St., NW; 202-849-6933; 186 Waterfront St.; 301-567-8900
While the menu has plenty of a la carte Southern fare, tables can go for a Taste of the South brunch ($24 for adults; $12 for children 12 and under). The shared meal includes sticky buns, collard greens with kimchi, fried chicken, biscuits, and more.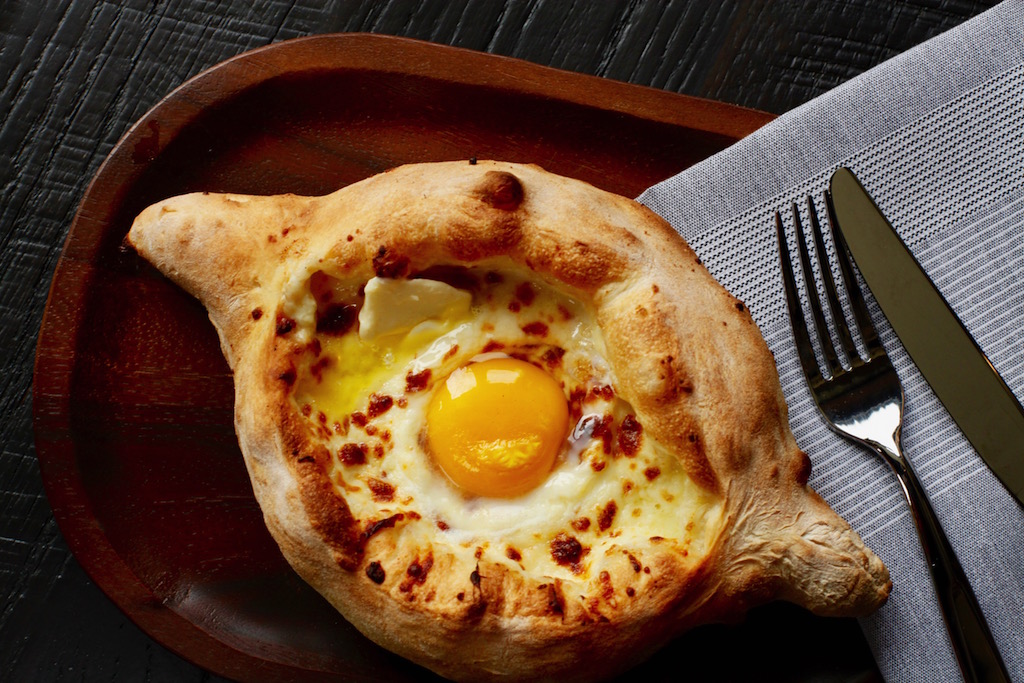 1205 11th St., NW; 202-789-1205
The word "supra" describes a Georgian feast, so fittingly the restaurant's brunch has ample options (hot and cold mezze, egg dishes, sandwiches). Regardless you won't want to pass up the cheesy khachapuri breads. 
809 Upshur St., NW; 202-853-9746
Farmer's market favorite and the soon-to-be "Jewi-ish" deli, Call Your Mother, supplies the bagels at Timber Pizza. The same wood-fired ovens that deliver pizzas are used for biscuits and other pastries. Chef Daniela Moreira's Argentinian roots shine through the breakfast empanadas.
1207 9th St., NW; 202-847-0122
Chef David Deshaies and wife/pastry chef Ana Deshaies are the duo behind this untraditional "diner" food. Lighter options like avocado toast and quinoa chia oatmeal join heartier items like corned beef hash or Moroccan-style grits. 
301 Water St., SE; 202-484-8800
Washingtonians love their oysters, and few places do a shellfish tower better than this Navy Yard seafood spot. Entrees reflect Mid-Atlantic seafood traditions like scallops sourced from Maryland, or a Virginia oyster po'boy with Old Bay chips.
701 9th St., NW; 202-638-0800
Zaytinya's Turkish, Lebanese and Greek influence comes through on the morning menu. The bloody Mary is made with harissa water, and BLT sandwiches are layered with lamb bacon. Vegetarians can get in on the brunch-burger action with falafel patty topped with a fried egg.