Looking for a last-minute recipe? Check out these appetizers, desserts, and more.
Appetizers
For a healthy (and pretty) appetizer, drizzle cinnamon honey over shingled sweet potatoes and apples.
The versatile dip goes Thanksgiving with bright orange sweet potatoes and a kick of cayenne.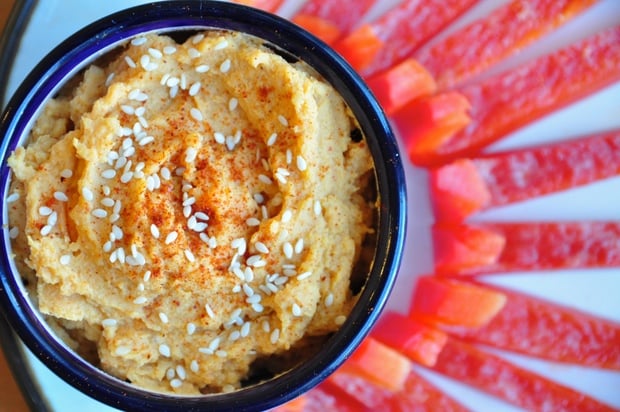 Soups and Salads
Butternut Squash and Apple Soup
If apple picking, jumping in a pile of leaves, and cradling a cup of cider could be combined into a spoonful, it would be this autumnal soup.
Cut through the tryptophan fog with a squash and goat cheese salad tossed in both pumpkin seed and lemon vinaigrette.   
Turkey 
Cathal Armstrong's Turkey and Stuffing
Is it a turbacon or a bacurkey? Either way, go all in when it comes to pièce de résistance of your Turkey Day feast and wrap your bird in bacon.
Sides
Art and Soul's Pumpkin (or Kabocha Squash) and Ricotta Dumplings
Pillowy dough stuffed with cheese and pumpkin is peak comfort food for the ultimate comfort food holiday.
Brussels Sprouts with Slivered Almonds and Dates
The colder months are a starring moment for cruciferous vegetables like brussels sprouts and with almonds, dates, and shallots as supporting actors, the side dish spotlight goes to this dish.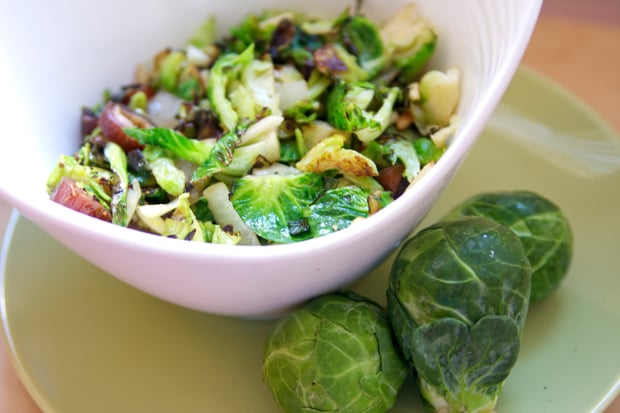 Sweet Potato Latkes With Cranberry Mostarda
Thanksgivukkah, the once-in-a-blue-moon Thanksgiving/Hanukkah crossover, was five years ago but crispy sweet potato pancakes are always fitting for fall holidays.
Roasted Carrots with Cumin Yogurt from Preserve
A dash of cumin yogurt stylishly plated makes this simple recipe feel like it came from a professional kitchen.
Shannon Overmiller's Green Bean Casserole
The fried shallot topping is a polished upgrade from crispy funyuns without sacrificing the nostalgia of a classic casserole.
Teaism's Miso-Glazed Sweet Potatoes
One of fall's favorite vegetables gets an international infusion with the addition of Japanese miso and Middle Eastern tahini.
In a holiday where butter is injected into almost every dish, give the dairy-free crowd a potato side to call their own.
Stuffing
Jamie Leeds's Mushroom Stuffing
The chef and owner of Hank's Oyster Bar departs from the restaurant's oceanic fare to share her mother's four mushroom stuffing.   
Sauce
Ina Garten might say store bought is fine, but nothing compares to the homemade version.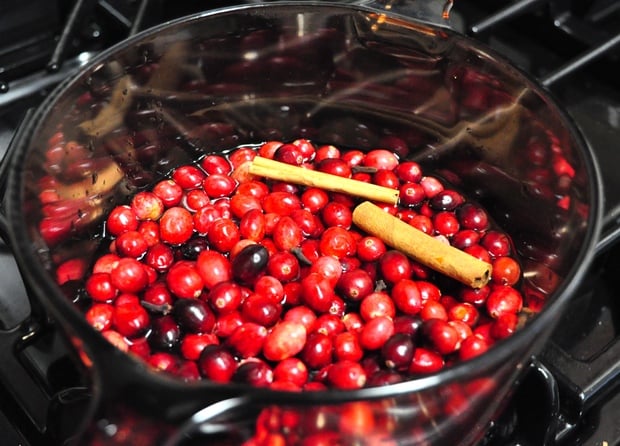 Desserts
BlackSalt's Pumpkin Streusel Pie
The crumble topping adds a welcome crunch to smooth and creamy spiced pumpkin filling.
Crunchcakes' Pumpkin Bourbon Booze Balls
Finish the meal with a boozy night cap of drunk chocolate and pumpkin cake ball.
A beloved baked good goes pumpkin spice. If there are any leftovers (but don't be surprised if there aren't), the bread is great for Black Friday breakfast.
Red Truck Bakery's Pumpkin Pie
Citrus zest is the not-so-secret ingredient that wakes up this pie crust. The recipe includes plenty of graphics to walk you from sack of flour to completed pie.
Whole-Grain Apple Crisp With Nuts, Dried Fruit, and Ginger
When the whole meal is decadent, a lighter, fruit-filled dessert is a refreshing finale.
Essentially a fluffier, more indulgent Oreo, chocolate lovers will appreciate a non-pumpkin spiced dessert.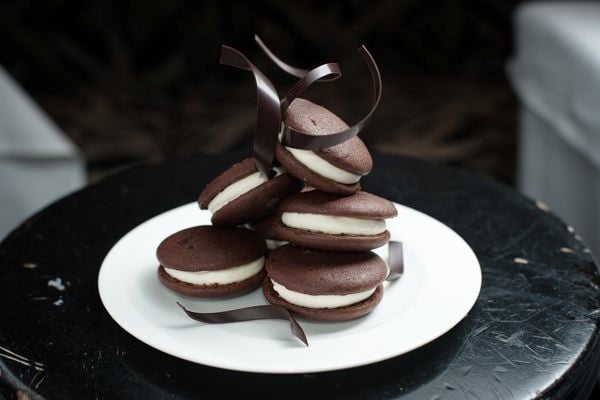 Leftovers
Some of our favorite ways to remix leftovers the rest of the week: Thanksgiving Leftover Pot Pie From Trademark's Matthew Miller or a leftovers turkey sandwich. Use surplus pumpkins and apples to whip up some autumnal pumpkin pancakes. Creative home chefs can even translate extra helpings into turkey ramen and stuffing waffles.