Your free time is precious—and you want to use it wisely. Here to help: this guide. Use the links below to find more than 130 of our absolute favorite people, places, and things—including top shops, bars, fitness classes, food trucks, day spas, day trips, burger joints, brunch spots, and more.
---
---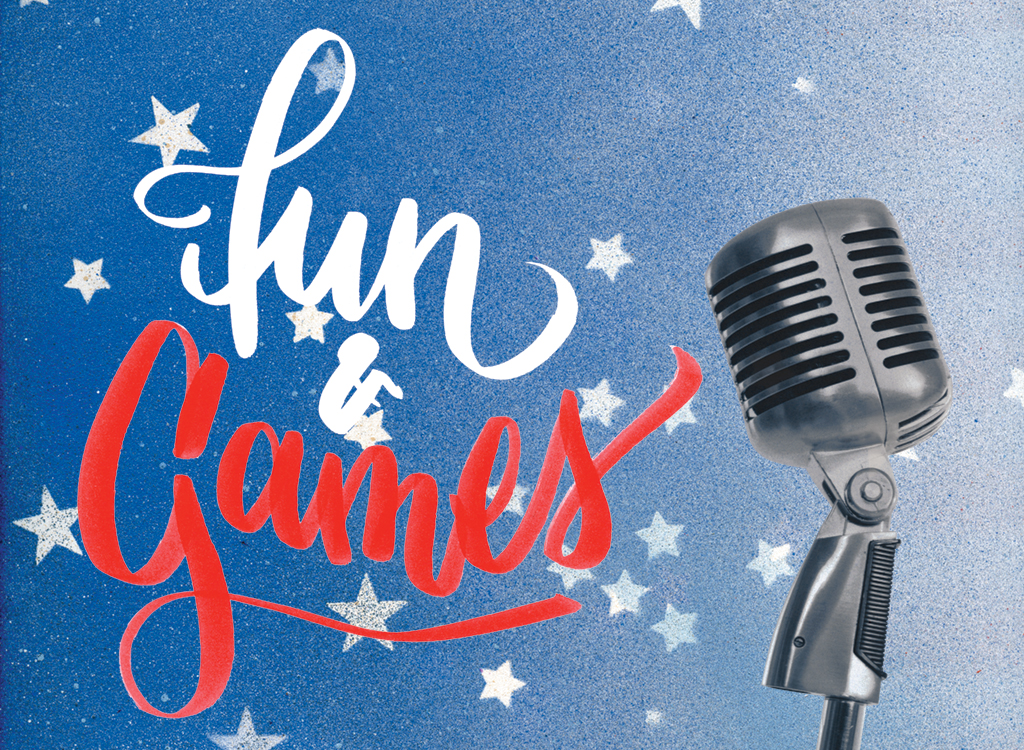 Best Place to Learn to Sail
1201 Belle Haven Rd., Alexandria; 703-768-0018
Because Mariner Sailing School, at Alexandria's Belle Haven Marina, is on a wide section of the Potomac, beginning students have more space to hone the skills of tacking into the wind, jibing downwind, and setting the sails. A $400 adult basic class includes ten hours of instruction over a Saturday and Sunday on Flying Scot sailboats; weekday classes ($350) are also available. All are limited to three students per instructor.
---
Best Place to Hear Singer/Songwriters
11104 Lee Hwy., Fairfax; 703-352-9193
This arts-oriented bistro frequently features local singer/songwriters, from newbies to vets (Loralyn Colles, the Harley String Band). The owner (Gus Row) and his daughter (Mojdeh Rezaeipour) offer a supportive showcase for a variety of original music, especially folk/roots. It's why a lot of performers feel Epicure is "a home away from home," says Ron Goad, vice president of the Songwriters Association of Washington and a veteran of the DC music scene.
---
Best Free Standup Comedy
1345 Connecticut Ave., NW; 202-785-2333
Down a creaky set of stairs at this Dupont Circle bar is a secret, subterranean stage where comedians make audiences laugh, cringe, and maybe heckle—for free. The free shows happen every Wednesday through Saturday at 8, with two performances Friday and Saturday. The early weekend shows feature professionals and cost $10, but the late ones are free. Most performers are local, so be ready for plenty of jokes about Metro, H Street hipsters, and other Washington woes.
---
---
Best Guided Horseback Rides
301-253-0999
Most guided trail rides offer little more than walking along gentle terrain with one horse's nose in the tail of the horse ahead. Not this one. A $95, two-hour ride includes navigating up and down steep hills in a dense forest, crossing streams, riding in open fields, and even an opportunity to run the horses in Maryland's Patuxent River State Park. Some experience is required. A three-hour ride costs $120. Beginner rides over the same terrain are available on request.
---
Best Outdoor Film Series
200 M St., SE
Washington has no shortage of outdoor summer movies, but most are a parade of older films. Capitol Riverfront's series intends to change that. Starting at sundown at Canal Park, this series will feature a few blockbusters that sold out theaters just a few months ago—Star Wars: The Force Awakens on June 30, Jurassic World on July 14, Creed on July 28, The Martian two weeks later. There's even popcorn, courtesy of the Popped Republic food truck.
---
Best Bike Shop
314 Randolph Pl., NE; 202-780-5174
Gearin' Up sells used, rehabilitated bikes plus basic tools and accessories. Beyond selling bargain two-wheelers, the shop is connecting DC's bike community with some of the city's most underserved. It teaches city youths how to repair their own bikes, and many of the store's mechanics are teens who have taken Gearin' Up's classes. The full-time staff is also working on a DC Public Schools initiative to teach every second-grader how to ride.
---
Best Place to Paddleboard
20926 Lake Ridge Dr., Boyds; 301-528-3480
We love the Potomac River, don't get us wrong, but not so much as a paddleboarding spot: Not only is the board the only thing separating you from being dunked in the river, but you have to share the waterway with boat traffic. Instead, head to Black Hill Regional Park in Maryland, where picturesque Little Seneca Lake offers serenity, no current, and flat water that's ideal, especially for first-timers. The 505-acre manmade lake has numerous coves to explore—including one with the eerie remnants of submerged trees jutting out of the water. Plus, the cost is only $11.50 an hour, about half the price of other paddleboard rentals in the city.
---
---
Best Vineyard to Visit
19925 Hogback Mountain Rd., Leesburg; 703-777-2797
With its imposing stone-and-timber buildings, specialty tastings, and 200 rolling acres, Stone Tower Winery would be at home in upscale Napa Valley. Regular tastings ($15) are held in the Harvest Barn, where oversize doors open upon views of the lawns and patios (great for picnics—kids and dogs welcome). The adults-only Tower View Tasting Room is a quieter option. Hogback Mountain 2013, a red blend, was named a top Virginia wine for 2016.
---
Best Place to Sing Your Heart Out
2477 18th St., NW; 202-450-2917
At this Adams Morgan venue and restaurant, music fans can live out their rock 'n' roll dreams. In addition to regularly booking talented local acts such as the Sea Life and Louis Weeks and offering a diverse library of albums to listen to, Songbyrd lets patrons hop into one of the country's only 1947 Voice-O-Graph recording booths and cut their own 45-RPM vinyls for just $15.
---
Best New Adventure
20315 Commonwealth Center Dr., Ashburn; 571-446-4359
At the new iFly indoor skydiving center in Ashburn, you can experience the thrill of floating weightlessly in the sky without jumping out of an airplane. Powerful fans propel a current of air into a vertical wind tunnel so that a participant—in a skydiving suit, helmet, and goggles—can simply lean into the current to go airborne. A first-time, $79.95 class includes two one-minute sessions with an instructor, who helps stabilize you while you hover about three to six feet above a net. (It's a challenge—though fun—to stay centered in the tunnel.) We suggest paying an extra $9.95 for the high-flight option that shoots you 20 feet up, also under the guidance of an instructor.
---
Best Place to Dog-Watch
11th and E. Capitol sts., NE
We get it—you love dogs, but for whatever reason, you don't have one. Maybe your building doesn't allow them, or your roommate's allergic. Should you be denied access to fluffy puppies? Of course not. Head to Lincoln Park on Capitol Hill, our favorite spot for chance encounters with other people's pets. "Why not go to a dog park?" you may ask. Because without your own canine, that's a little weird. Lincoln Park, on the other hand, is your average neighborhood green space that any dog-free person might visit. The difference is that this tract is 2½ long blocks of essentially wide-open grass, where locals unleash their animals in colossal numbers—letting them sprint and play and, just maybe, sidle up to a stranger for some much-appreciated (on both sides) petting.
---
Best Nearby AirBnb
If the storybook A-frame exterior of this tucked-away cabin in Gordonsville, Virginia— just 30 minutes from Charlottesville—doesn't win you over, your heart doesn't have an ounce of rusticity. Situated on 70 acres of woodland, the lodge marries rural touches such as a rough-hewn tree-branch banister with all the modern amenities that a glamper would require, like a freshly renovated bathroom. Rock on the front porch with a cup of coffee by day, and huddle up by the potbelly stove at night.
---
Best Bar for Games
801 E St., NW; 202-697-4900
Bars with games are a perfect illustration of the Goldilocks effect: The drinks are great, but the queue for bocce is hours-long, or the shuffleboard is wide open, so long as you don't mind a pitcher from a stale keg. Penn Social gets it just right. The range of pastimes across two floors is exceptional (board games, Skeeball, corn hole, and foosball among them), but it also doesn't fail to slake a gamer's thirst, with more than 30 beers on draft, including local brews such as DC Brau.
---
---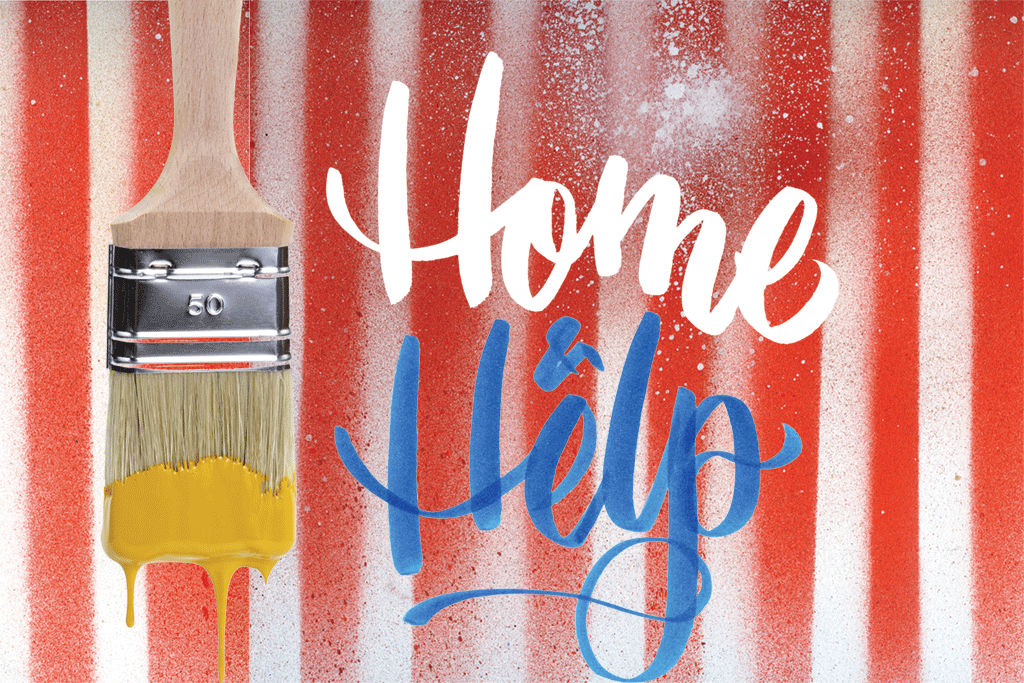 Best Custom Furniture Maker
By appointment; 202-243-8249
Immortal Beloved customers will recognize Woodard's smooth, swirled work—he made the commanding reception desk at the 14th Street hair salon. Capitol Hill coffee addicts have seen his ebonized live-edge tables at Aaron Silverman's Pineapple and Pearls. But the aptly named Woodard takes custom private orders as well, meticulously carving high-sheen walnut dressers and sexily curved ash chairs. Though Woodard now lives in Tennessee, he meets clients monthly at his Arlington studio.
---
Most Invented Neighborhood
If you define "fake neighborhood" as one manufactured by a developer, then North End Shaw, a.k.a. NES (a JBG Cos. production) is the one to beat. Sure, some take offense at the prices of JBG's new units—a one-bedroom penthouse for $1.1 million—or at the precious-NES of its ground-floor retail (cashmere-blend underwear!), but our beef is simply that the area has a name. Two, actually. The northern end of JBG's development is U Street. The southern is Shaw. No corporate PR team will ever dream up anything better.
---
Best Upholstery Service
By appointment; 301-545-0848
Paul and Grant Carter, the father-and-son team behind this Rockville workroom, stand out for their outside-the-boxy-sofa thinking, helping interior designers and DIYers pick mod fabrics to rehab Granny's chair or determine just how much stuffing that leather pouf you brought back from Morocco warrants. They can also source fabric—and have free swatches shipped to you.
---
---
Best Customizable Furniture
1781 Florida Ave., NW; 202-436-1223
Custom furniture: two words typically synonymous with time and money. Not so at this glam shop in Adams Morgan, where most of its sofas—made in America and available in more than 100 fabrics and eight leg finishes—cost less than $2,000. Most impressive? Five styles are "quick ship," meaning your piece arrives in a month, tops. The rest ship within eight weeks, which isn't bad compared with chains (ahem, Crate & Barrel), whose custom orders can take up to three months.
---
Best Bargain on Fabric
14508 Lee Rd., Suite 8, Chantilly; 703-662-1541
Silks, velvets, and linens by such high-end names as Lee Jofa and Schumacher go for about 20 to 80 percent off retail at this Chantilly fabric den, recently relocated from smaller digs in Ballston. Thousands of bolts of overstock and closeout designer material are $20 to $30 a yard. You might score 30 yards of royal-blue chenille to redo a sectional or a remnant of luxe mohair velvet to make into a pillow.
---
Best New Condos
770 Girard St., NW
So many condos are going up that it takes something truly special to stand out. This project near Shaw succeeds. Once a factory for helicopter parts, two warehouses will become large residences with original beams and exposed brick. The largest comes with a 1,500-square-foot courtyard. They're listed for $2.5 million and $1.5 million. Thirteen industrial-style condos, from $699,000 to nearly $1 million, are also going up, on what used to be a parking lot.
---
---
Best New Apartments
1401 New York Ave., NE; 888-693-1589
There are a few reasons these apartments, in what was once the 1930s central warehouse for Hecht's department stores, are most impressive. They've given new life to a building that sat languishing. They're helping reinvigorate the Northeast DC neighborhood of Ivy City. And they're really cool. Communal areas feature an industrial vibe, while the loft-style units (studios for $1,600 to three-bedrooms for $3,600), make use of original exposed brick and glass block.
---
Best Brick-and-Mortar Etsy Shop
3015 Georgia Ave., NW; no phone
The macramé light fixture, pineapple wallpaper, and layers of succulents (by founders Linny Giffin, Kathryn Zaremba, and Holley Simmons, respectively) make this little shop's passion for crafting apparent. The decor is as vibrant as the three ladybosses, who created the shop/event space—which hosts workshops on everything from terrarium-building to printmaking to embroidery—as a gathering place for female artists.
---
Best for Repurposing Old Furniture
4216-B Howard Ave., Kensington; 301-509-1098
Whether you've got a flea-market find or a family hand-me-down, Meaghan McNamara can help you envision new life for old pieces, often with dashes of color. She's so good with paint that some of the area's top interior designers hire her to hunt down and transform vintage furniture for their clients. Even if it's a tall bookcase or armoire, size is no problem—she's got a commercial spray-paint booth in the studio.
---
Best Affordable Art
Actually, forget affordable. The vintage prints and etchings available for download from the LOC's online catalog are all free—simply print your selections from the vast repository of Depression-era motivational posters and Currier & Ives floral images. There's enough material to cover an entire gallery wall.
---
---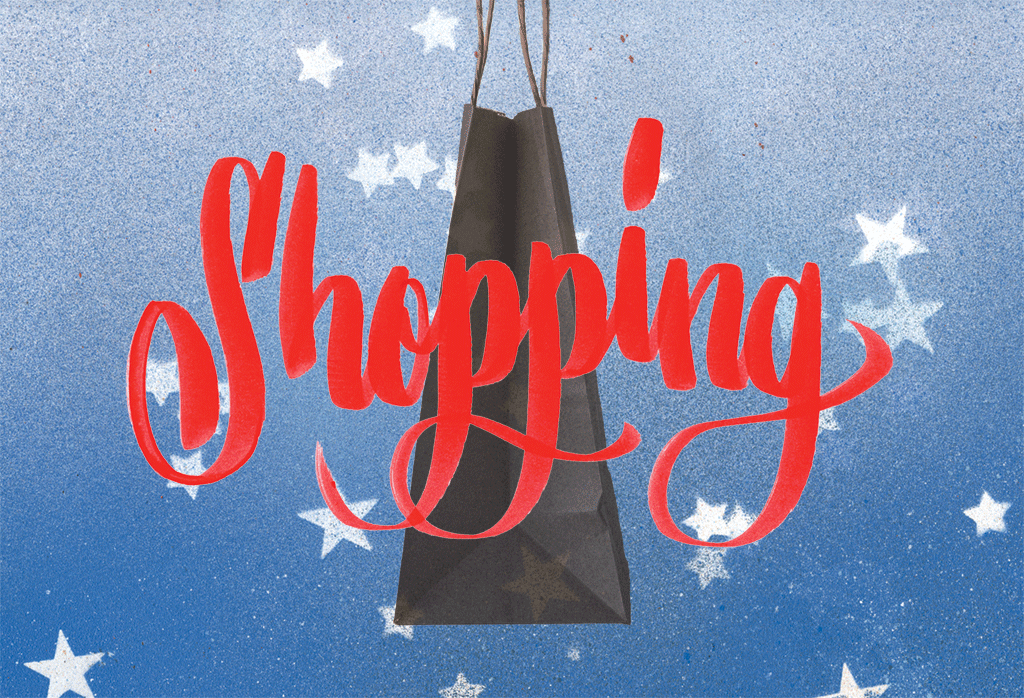 Best Athleisure Wear
Tysons Corner Center; 571-326-1285
This Tysons boutique—owned by the folks behind Dick's Sporting Goods—is one of just two Chelsea Collectives in the country. We owe the athleisure gods a thank-you, as the selection of women's workout wear and sporty lifestyle apparel is bar-none. There are select offerings from big brands such as Nike and lesser-known lines including Spiritual Gangster, Michi, Alala, and Carrie Underwood's new swim and sport apparel. Among the cherry-on-top features is a treadmill for test-driving running shoes.
---
Softest T-Shirts
1627 14th St., NW; 202-864-6686
Go on, touch everything at Marine Layer—a sign at the front tells you to. The made-in-California brand emphasizes casual basics that slip as easily over your skin as that ex-boyfriend's old concert tee. The secret is a patented blend of Supima cotton and MicroModal, a sustainable fabric made from beechwood trees. Mix and match styles in the shop's three-for-$100 deal, and don't be shy about asking for the neighborhood discount.
---
Best Affordable Custom Jewelry
4835 Bethesda Ave., Bethesda; 240-743-2428
Kendra Scott's jewelry comes in seemingly every hue, and an on-site "color bar" gives you the chance to customize each piece by choosing from a variety of earring, bracelet, necklace, and ring styles and adding colored stones from a selection of 23 shades. Pieces—most $38 to $130—can be completed in one visit, so there's no wait.
---
Most Exciting Fashion News
Fans of the Japanese outfitter have been following rumors since 2013 that the brand might open a store in this area. After initial reports that it would be in CityCenterDC, word came this spring: Uniqlo will open in Tysons Corner Center in the fall. For those not already caught up in Uniqlo's glow, the chain is a cult favorite for being affordable (T-shirts for less than $10, jeans under $40), smart (with a signature Heattech fabric that's extra-cozy without adding bulk), and convenient (free pants hemming).
---
Best Store of the Future
1351 H St., NE; 202-838-9972
Marketers preach that millennials spend on experiences, not on material goods. Maketto was the first in DC to embrace this truism, seamlessly blending a restaurant, bar, coffee counter, and store. You can snack on pork buns or sip macchiatos on the upstairs patio. A few hours of "experiencing" and the limited-edition Sauconys, graphic Durkl hoodies, and other streetwear styles sold up front may become your next weekend-wardrobe essentials.
---
---
Best for Preppy Style
1055 Wisconsin Ave., NW; 888-501-8101
Tuckernuck has had a place in our hearts since we spotted its now four-year-old online site—which sells bright, patterned dresses and monogrammed accessories for her and pastel polos, floral ties, and needlepoint belts for him. The brand is planning to open its first brick-and-mortar in Georgetown this month, and the slimmed-down selection of its online wares will be accompanied by an in-store monogram bar, where shoppers can customize everything from bags to shirt collars.
---
Best for Affordable Menswear
1924 Eighth St., NW; 202-499-1458
If Bonobos is a little too clean-cut for your taste but you're ready to graduate from H&M, swing by Frank & Oak. This Canadian import keeps silhouettes slim, hues muted, and most prices less than $100. Each collection is easy to mix and match, and the interesting but not out-there design choices (button-ups without collars, baseball tees with printed sleeves) slickly navigate the space between urban creative and reclusive artist.
---
Best New Boutique
1631 Wisconsin Ave., NW; 202-350-0406
There are no one-trick ponies at Lynn Louisa. Owner Gabby Klingman, who spent time working at Nordstrom and Zulily, focuses on transitional items instead of statement pieces—which means that everything from the Margaux Lonnberg tees to the Just Female shift dresses work for multiple occasions, seasons, and closets. The average garment price is $170. Insta-famous jewelry brands such as Adeline Affre complete the laid-back looks.
---
Best Pet Shop
Six DC and Virginia locations
You won't find the area's biggest selection of treats, food, or toys at this local, family-owned chain, but you will find one of the most thoughtfully sourced, with an emphasis on eco-friendly and made-in-America products for dogs, cats, birds, and small pets such as hamsters and rabbits. The staff is friendly and smarter than the average border collie, and as a bonus, you may run into some adorable, adoptable animals when you stop by, because Wylie Wagg partners with rescue groups to help find homes for dogs and cats.
---
Best Treats to Bring to a Dinner Party
4808 Bethesda Ave., Bethesda; 240-630-2332
Presenting your host with Champagne? Expected. Presenting your host with Champagne-flavored Gummi Bears? Not so expected. The offerings at this Bethesda confectioner include an array of gummies, bite-size chocolates, and other sugary delicacies, all packaged in chic acrylic cubes. Thank your next party-giver with a bento box filled with flavors that echo the theme of the night (from $25 for three candy types).
---
Best For Elevated Basics
4838 Bethesda Ave., Bethesda; 1921 Eighth St., NW; 3263 M St., NW; 844-548-6223
With three new stores in the area, this Canadian brand has stormed the capital with its luxe, minimalist apparel. Started by the wife and son of Lululemon founder Chip Wilson, Kit and Ace brings some of that sportiness into its designs for men and women. Made from a "technical" (read: machine-washable) cashmere, the super-soft T-shirts ($78 and up), sweaters ($168 and up), and slacks ($128 and up) offer stylish upgrades to cotton tees and dresses.
---
Best Vintage
Nomad Yard, 411 New York Ave., NE, 929-322-3397; Mulebone, 2121 14th St., NW, 202-332-9672
Letterman sweaters from the '50s. Psychedelic '70s gowns. The finds at Nomad Yard feel imbued with owners past. These are gems collectors hunt for—scores we used to find at It's Vintage Darling and Dr. K's—and Desirée Venn Frederic assembles them, alongside local-designer wares, into vibrant vignettes. As a space, it's constantly evolving: Recent additions include a co-working space and used-book store. As a brand, it expanded to a shop inside Mulebone restaurant.
---
Local Designer We're Most Excited About
Lanham's Lorra Rivers spent nearly 30 years as an interior designer before branvhing out into fashion accessories. Function comes first in her debut collection of "future classic" black leather handbags—the Raven goes from backpack to satchel, a zippered bottom expands the Jade Hobo—but raised seams, spike hardware, and ostrich paneling ensure that every outfit they're paired with has a dose of edge. No wonder TV shows such as Empire andZoe Ever After are adding the bags—priced from $238—to their costume closets.
---
Most Memorable Gifts
973 Palmer Alley, NW; 202-682-1812
For a hard-to-shop-for loved one, try CityCenterDC's Great Republic, where finds include signed first-edition classic books and antique posters. The shop embraces an Americana-filled smoking-den aesthetic, selling mostly masculine gifts—a generous selection of cuff links along with 100-year-old flasks and vintage golf clubs—which have price tags best suited for a significant birthday or anniversary. (A first edition can run more than $2,000, a poster $1,750 or more.)
---
Best New Reason to Shop in Georgetown
3206 N St., NW; 202-864-0365
Several stores have opened in the neighborhood in the past year, but at the head of the class is this pair of his-and-hers emporiums dedicated to classic American style. Helmed by a husband-and-wife team who have clocked years at, respectively, Ralph Lauren and Vogue, the retailer focuses on wear-'em-forever basics in a prep-friendly rainbow. Cheeky extras (tassel earrings, Day-Glo pocket knives) keep the aesthetic from veering uptight.
---
---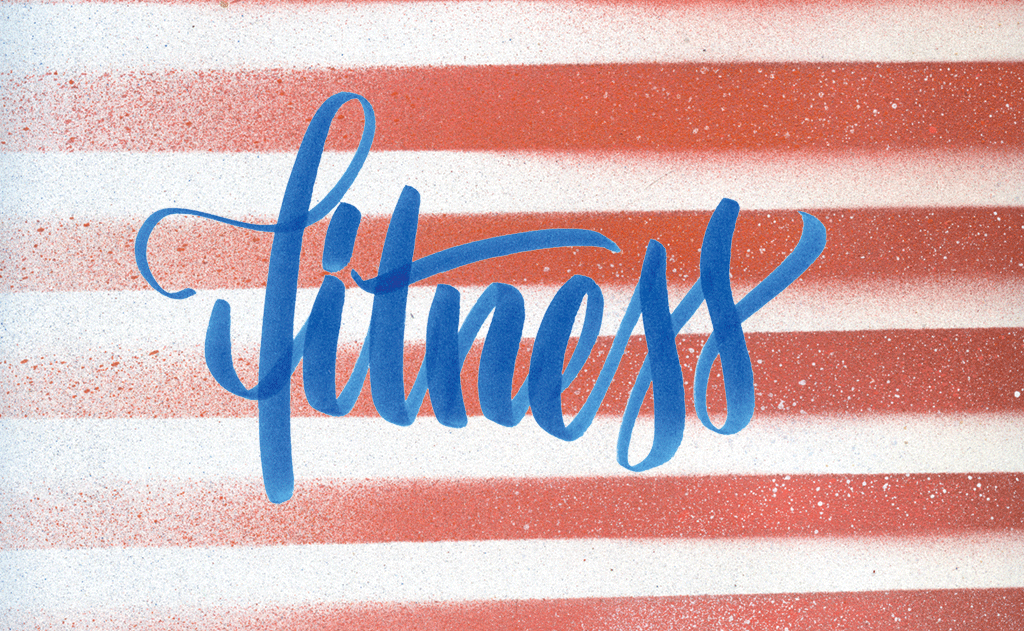 Best New 10K
The annual Bay Bridge Walk, when part of the Chesapeake Bay Bridge was closed to traffic so pedestrians could walk the span, was canceled in 2013, partly for financial reasons. In 2014, the walk was resurrected as this 10K, which starts in Anne Arundel County and finishes at the other end of the bridge in Queen Anne's County. Running across the 4.35-mile span offers water views in either direction, and the race protects the bay by not offering paper cups at water stations (runners should bring their own drinking containers). Last year, the 10K attracted 25,000 participants. Registration for the November 6 race is currently open.
---
Best Gym
Six DC locations
With beautiful facilities, salons and spas at various locations, and a healthy offering of group classes such as spinning, kickboxing, and reformer Pilates, Vida Fitness is a gym lover's nirvana. Post-workout, you can shower in a locker room stocked with deliciously scented soaps from the gym's Bang Salon, then spend the day wondering who smells so good (it's you). At night, the club's Penthouse Pool and Lounge at the U Street and the Yards locations will become your summer hangout. Memberships start at less than $100, which we consider a reasonable price for the amenities.
---
---
Best Workout App
We thought the creators behind this Rockville-based workout app had made it big when they were invited to present on ABC's Shark Tank in February, and that sense was confirmed when they received a $1.5-million investment from the show's Mark Cuban. The free app leads users through a series of strength, cardio, yoga, Pilates, or stretching exercises, with short videos demonstrating each move. You can customize a session based on which areas you want to target and how long you want to work out. Sworkit integrates with other health apps to help make it easy to track progress.
---
Best New Half Marathon
The Cherry Blossom Ten Mile Run is a favorite local road race, but its popularity has led organizers to create a lottery for entry, meaning not everyone who wants to may participate. Here's a tip: The course for the Navy Air Force Half Marathon overlaps most of the Cherry Blossom run plus 3.1 miles. Now in its fifth year, the half marathon is a great check-in for those training for the Marine Corps Marathon about a month and a half later, and the early-fall temperatures can make for pleasant running along Hains Point and Rock Creek Parkway. The next Navy Air Force Half Marathon is September 18.
---
---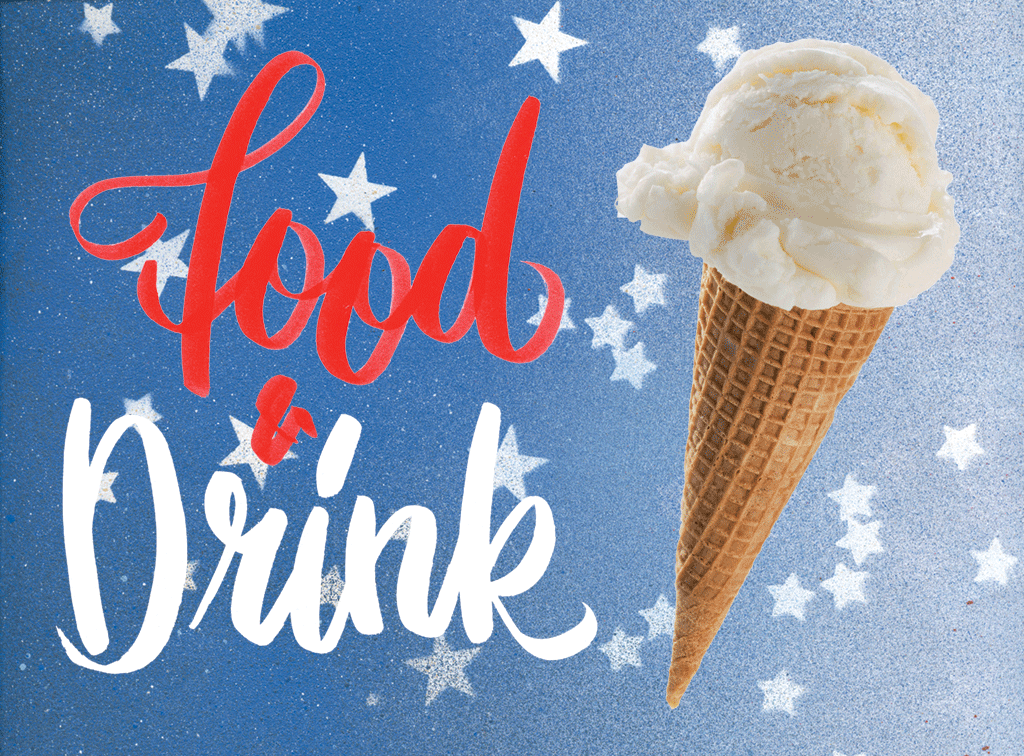 Best Barbecue Sandwich
118 S. Market St., Frederick, 301-662-9090; 221 Shorebird St., Frederick, 301-662-9600; 3323 Worthington Blvd., Ijamsville, 240-699-0070
If you like barbecue sandwiches sloppy and saucy, head to one of these Frederick-area spots and order the Arkansas beef sandwich: a thin, squishy burger bun holding (barely) a mess of brisket drenched in a thick, sweet burgundy sauce.
---
Best Locally Made Juice
Available at multiple DC, Maryland, and Virginia locations.
Himalayan sea salt, fresh ginger, and jalapeño are just a few of the ingredients that perk up the cold-pressed juices made by this local outfit. When we hit a 4 pm slump, we glug the not-too-sweet Immunoxer—a dose of kale, spinach, parsley, cukes, and lemon. The Cocomeric, with coconut water, grapefruit, pineapple, and turmeric, makes for a great post-workout refresher.
---
Best Ham-and-Cheese Sandwich
5111 Georgia Ave., NW; 202-726-0102
We'd just about given up on the trusty ham-and-cheese, which after its heyday in the '80s had pretty much fizzled out, thanks to the fast-casual salad/burrito/sub boom. This Petworth charcuterie/butcher shop's sandwich, dubbed the Fat James, smartly plays to brown-bag nostalgia, with honey-rubbed ham, Swiss, pickles, lettuce, and tomato, plus an impossibly eggy Thousand Island dressing.
---
Best Margarita Happy Hour
2800 Clarendon Blvd., Arlington; 571-970-2180
A good happy hour has wallet-friendly eats and drinks plus a lively vibe—but not so lively you can't hear or sit. This Clarendon cantina is a lime slice of margarita heaven on weekdays from 4 to 7 (and all day Sunday). The buoyant tequileria sprawls out over the first floor with a winding bar and lounge seating, and it fills with coworkers, couples, and families, all there for delicious deals such as $5 taco Tuesdays and an extensive lineup of $5 margaritas.
---
Best Local Cidery
2029 Monkton Rd., Monkton; 410-967-3463
Craft hard cider is on every menu these days, and father/son "fermentologists" Curt and Kyle Sherrer are producing some of the most interesting—and delicious—local bottles. The Monkton cidery, in an atmospheric 1850s gristmill, takes an Old World approach, naturally fermenting local, unpasteurized juice aged in oak casks. Try the Sidra Americana, modeled after rustic Spanish sidras, or the tart Rhuberry, aged with local rhubarb and strawberries.
---
Best Pizza For When You're Sick of Neapolitan Pies
229 Pennsylvania Ave., SE; 202-547-2098
A few years ago, Tom Madrecki caught our attention with the assured multi-course menus he served at Chez le Commis, a pop-up in his Clarendon apartment. Now he's shifted to a more pedestrian pursuit: deep-dish pizza, which he serves most Friday and Saturday nights at the divey Capitol Lounge. (Get there early—they tend to sell out.) The massive crusts sport a crisp, buttery edge plus plenty of molten mozz', tangy plum tomatoes, and oregano.
---
Best Fancy Toast
440 K St., NW; 202-408-6985
Yeah, upscale toast is still a thing, thanks mostly to the folks at this Mount Vernon Triangle bakery and hangout. They make their soft-textured pain de mie loaves every day, then top them with an array of sweet or savory combinations. Start with a slice slathered with rich, drippy peanut butter and topped with Sriracha and cilantro, then have another—laden with Nutella, butter, and shards of Maldon salt—for dessert.
---
Best Tropical Cocktail
1201 U St., NW; 202-627-0794
Banana Daiquiri Take No. 653 is, as the name suggests, a well-tested formula from a crew of bar veterans, and it's best sipped on the patio of this new tiki bar. Don't let playful garnishes such as the banana-octopus (a.k.a. "bananapus") fool you—this is a seriously boozy sip, with two rums (Caña Brava, made with local Panamanian sugar cane, and Mount Gay Gold), spicy blackstrap bitters, and freshly puréed banana. An order of Chinese barbecue nachos is advisable if you're trying a second on an empty stomach.
---
Best Restaurant for a Group
1124 Ninth St., NW; 202-450-3311
You have ten friends, one birthday, a variety of tastes and dietary restrictions, and no reservation. Where should you dine? Most often our answer these days is chef Tom Power's laid-back bar/restaurant. The vibe is hip without being painfully so—we're fans of the go-go posters and ambient Chuck Brown—and the menu is everything you want with a group: dishes for most tastes (the Filipino spring rolls and bistro-inspired steak are equally tasty) and entrées mostly below $25. Add in expertly mixed drinks, and the party is on.
---
Best Fast Casual Restaurant
800 22nd St., NW, 202-296-1421; 1528 Connecticut Ave., NW, 202-986-7597; 4531 Wisconsin Ave., NW, 202-244-2529; opening soon in Bethesda's Westfield Montgomery Mall
Too often, when you're buying weekday lunch, you have to choose between healthy (but boring) and indulgently tasty (but nap-inducing). Yet at José Andrés's upstart chain—named for the tomato, not the meat—the veggie-packed quinoa bowls, rice bowls, and salads (the Eden is a favorite) are nutritious but also satisfying and delicious. (Can he please bottle that cilantro sauce?) Desk lunches are sad no more.
---
Best Outdoor Happy Hour
1940 11th St., NW; 202-332-9463
Washington doesn't lack happy hours under the stars, but this one is special—more of a nightly neighborhood barbecue than a place packed for its deals, though there are plenty of those. The Mediterranean "plaza" of this wine bar feels like a friend's back yard, with patrons rolling bocce on the oyster-shell court and sausage-and-burger-scented smoke wafting from the grill. More than 15 wines by the glass, plus Peroni, are $5 every evening from 5 to 7 (sangría is $6), along with discounted snacks.
---
Best Place to Try Mezcal
1250 Ninth St., NW; 202-621-9695
Mezcal—an agave-based spirit native to Mexico—is a current favorite of craft barkeeps. The best place to explore the liquor in all its complexity is master mezcalier Josh Phillips's eatery. The menu offers 95 bottles—many rare—and four flights, served in traditional clay cups with oranges and spiced salt for clearing the palate. Phillips delves into terroir, types and ages of agave plants, and production, during which you'll savor floral, yeasty, and grassy sips whose flavor transcends the stereotypical smoke.
---
Best Takeout Fried Chicken
882 N. East St., Frederick, 301-378-2895; 20462 Exchange St., Ashburn, 703-726-9800
When Bryan Voltaggio was growing up, his mom's fallback dinner was fried chicken. So he has affection for the stuff. At these comfort-food spots, where the chicken is also available in to-go buckets, he employs an unusual trick to ensure the birds stay extra-juicy: He brines them in a mix of roast-chicken stock and pickling spices. Keeping them super-crisp? A double dredge in spices and flour before they get a dip in the fryer. Moist buttermilk biscuits, pickles, and hot sauce round out the $14.99 plate.
---
Best Ice-Cream Shop
301 Water St., SE; 202-863-0727
The name is fitting—every trip to this bright Navy Yard shop feels like a celebration. The unusual, seasonal flavors tell of owner Victoria Lai's love for travel (Thai iced tea), favorite drinks (don't miss the Dark and Stormy), and sense of humor (MarionBerry). Though certain combinations cater to adult tastes, this place isn't too fancy to serve good old-fashioned chocolate and vanilla, made extra-rich and delicious with local Maryland cream.
---
Best New Seafood Market
1356 Okie St., NE; 202-529-3300
Wholesalers usually deal just with businesses, which is what makes this seafood market special. Iced display cases laden with sustainably harvested items such as Chesapeake rockfish and Alaskan wild salmon offer a tantalizing sample of what fishmonger Peter Martone can source from ProFish's warehouses across the street—special orders welcome—and home cooks are quoted the same reasonable prices as restaurateurs are. (Try finding Maine lobster for $12 a pound elsewhere.)
---
Best Pies
2166 N. Glebe Rd., Arlington; 571-431-7727
Heather Sheire and Wendy MacCallum—two baking moms who met through a PTA—have been drawing pie fans to Arlington's Clarendon and Westover farmers markets for a long time. In April, they opened a permanent shop. The selection of sweet and savory pies, all in miniature and full-size versions, changes each day. The ones we'd grab first: crunchy-crusted Key lime, crumb-topped triple berry, and brown-butter/coconut chess, hit with a touch of almond extract.
---
Best Outdoor Brunch
1351 H St., NE; 202-838-9972
Erik Bruner-Yang's coffee shop/restaurant is loveliest in Washington's most temperate months, when you can loll on the back courtyard hung with twinkly lights and set with long tables. On Sundays, neighborhood residents and young families gather for the leisurely dim-sum brunch, featuring a long list of delights such as rice-noodle crepes, spiced cucumbers, and red-bean profiteroles, plus the puffy pork buns and the fried chicken we love from the dinner menu.
---
Best Jelly Doughnut
804 N. Henry St., Alexandria, 703-577-9023; 1014 S. Glebe Rd., Arlington, 703-577-9636
Jelly doughnuts don't get much love. That's because most versions—injected with plasticky, red-dye-40-hued pie filling—don't deserve any. Except for the ones at Sugar Shack. The warm pillows of yeast dough come stuffed with house-made jam. They tend to show up as a weekly special, and flavors change with the seasons—but whenever raspberry makes an appearance, we're there.
---
---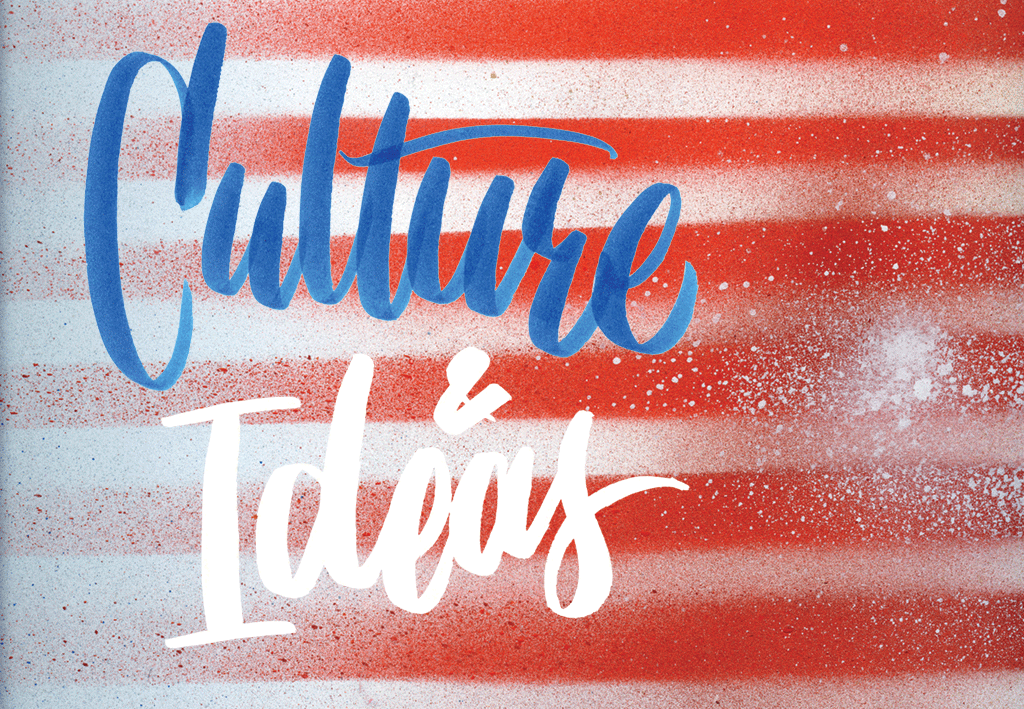 Best Unexpected Instagram Feed
First of all, we dig the hilariously vague handle. (Alas, @somegirl is already taken.) More important, Andy Feliciotti's inventive snaps take the same old, same old—Washington Monument, cherry blossoms, the Mall—and transform them with vivid color and unexpected angles. This guy can even make the Metro look chic. There's no gimmick, no ads, no narcissism—just our city looking its finest.
---
Best Spot to Fulfill Your Motorcycle Fantasies
1274 Fifth St., NE; 202-525-6527
It's a garage and a retail space, but it feels like hanging out in your friend's half-finished basement: concrete floors, mismatched leather couches, beer fridge (donations encouraged). The MC offers memberships for riders looking to store or tune up their bikes and, in the evenings, free talks on getting started in "the two-wheeled lifestyle." T-shirts, patches, and motorcycles are among the items for sale.
---
Best Twitter Feed
Washington Post reporter Martin Weil squeezes whole narratives into his tweets. Like the time he got locked out of the building and had to borrow a Jehovah's Witness's cell phone. Or when he saw a colleague jogging in shorts in February. Weil's short-form adventures often require him to eliminate most vowels—for example, "cldnt get all detls in stry; if hv questions, msg me"—an idea owner Jeff Bezos reportedly suggested as a premium feature for subscribers. U cn gt 4 free!
---
---
Best Curmudgeons
It takes a truly cynical and absurd voice to make Washington's online know-it-alls crack up. That's why the most refreshing addition to the local digital sphere is Stuck in DC, a dyspeptic, humorous site by three DC residents. Stuck is often critical of what it sees as gentrification, but not to the point of fruitless whining. Its coverage of cherry-blossom season was photos of tourists taking photos of trees. The master stroke? When it ranked every state and DC according to its usefulness as a cutting board. (DC was 26th, Maryland dead last.)
---
Best Reason to Ease Up on Metro
It's hard to think of a less appealing job than general manager of the Washington Metropolitan Area Transit Authority, but six months in, Paul Wiedefeld is proving that passenger outreach and gutsy, unilateral decision-making go a long way. In May, he proposed a yearlong maintenance schedule to address dozens of problems that have troubled Metro for years. The plan will cause headaches for commuters, but it might be bold enough to work. Some riders will always find reasons to complain, but the new boss is really trying.
---
Best Transportation News
At the turn of the last century, Maryland's transit planners envisioned a rail link between Prince George's and Montgomery counties, but then-governor Bob Ehrlich didn't back it. However, even an exurban car guy like current governor Larry Hogan realized the benefit of something that can move as many as 70,000 riders a day. Hogan's version of the Purple Line is far from perfect: For one, he's reduced the number of trains. But at least it's being built.
---
Best View of Washington
The Left Side of a Nighttime DCA–Bound Plane
From a thousand feet up, you can glimpse the spotlight-soaked architecture of the Mall, the White House, and environs at its most majestic. All incoming flights to Reagan National take a route that winds over the Potomac River, affording window-seated travelers on the left side of the plane (but not over the wing, mind you) a panoramic shot of L'Enfant's vision brought to life.
---
Best Fashion-Blogger Secret
Though you might suspect that fashion bloggers hire professional photographers to snap their perfectly posed Instagram shots, the truth is that a number of unsung heros around town are working those cameras. The shooters of popular local feeds including @petiteflowerpresents and @laceperspective are the bloggers' husbands. Not only do these men patiently take photo after photo; they also have picked up laudable street-style photography skills. Gentlemen, we salute you.
---
Best Local Travel Agency
Your Insta feed is bursting with bright pastel pics from your jaunt to Mexico—but that's because you spent half your time hunting for cool shots, then slavishly editing them on your phone. El Camino, which currently offers travel to a handful of exotic locales—Mexico City, Nicaragua, Colombia, and Trinidad and Tobago—not only sends a professional photographer on its design-oriented trips, but it sends you a few dozen snaps every morning. Put down the iPhone, pick up a margarita.
---
Best Job for Streetcar Lovers
If you've hopped onto the DC streetcar, you may have noticed someone wearing a red jacket. This is a "brand ambassador," whose actual job is to field questions about the trolley such as "Where does it stop?" (just H Street). There are tougher inquiries, too, from the policy-focused ("Why did this cost so much?") to the existential ("Why did they build this?"). Seek out a friendly ambassador if you've got a burning question—or time to kill while another car blocking the tracks gets towed.
---
Best DC Police Force
Of the many small police forces operating in DC, the US Mint Police may be the coolest. Sure, the Washington National Cathedral Police have more gargoyles under their care, while the National Gallery of Art Police used to have a shooting range above the central rotunda. But in addition to patrolling our domestic coin production, the Mint Police guard Fort Knox. If you think that sounds like an easy job, you might want to check out a little film called Goldfinger.
---
---
This article appears in our June 2016 issue of Washingtonian.