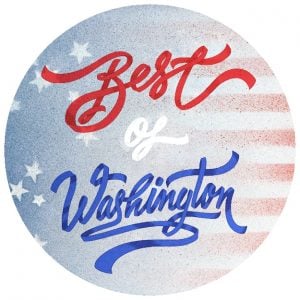 We asked, you answered. Thousands of readers filled out our Best of Washington online survey, casting ballots for their favorite people, places, and things. Here are the winners and runners-up.
Best Food Truck
A former Olympian and his chef brother turn out empanadas and meaty sandwiches. Also popular: Red Hook Lobster Pound, Reata BBQ, Corned Beef King, Arepa Zone, Captain Cookie & the Milkman.
---
Best Meal Delivery Service
Fare from more than 100 local restaurants—for a $4.99 delivery fee. Also popular: Grubhub, Blue Apron, Caviar, Postmates.
---
Best Brunch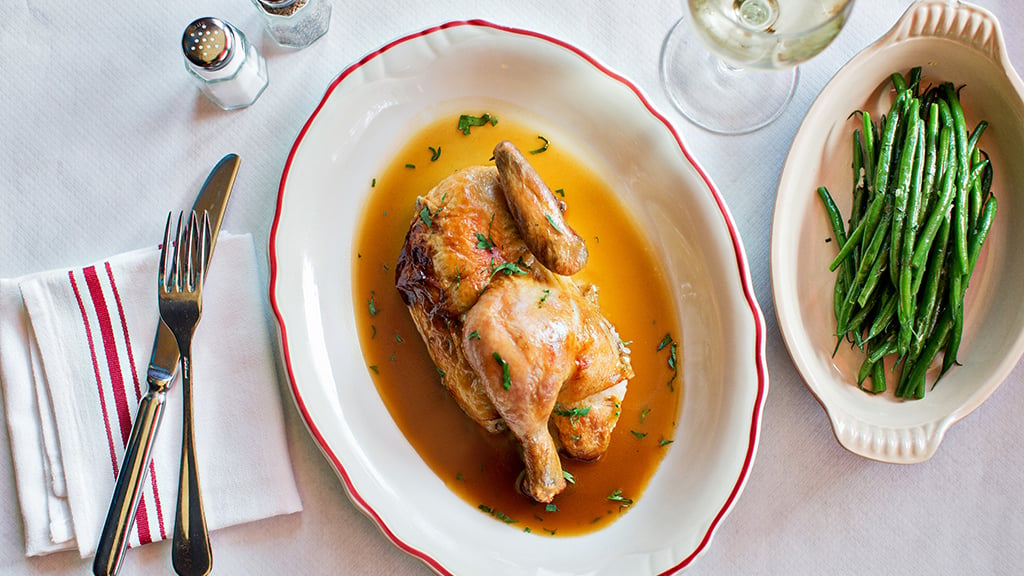 Still one of the most happening brunch scenes in town, and the pastry basket and smoked-salmon Benedict are top-notch. Also popular: Founding Farmers, Ted's Bulletin, Bagel City, Circa, Busboys and Poets.
---
Best Bagels
You can get these soft, chewy rounds in flavors both classic ("everything," sesame) and newfangled (orange-cranberry, cinnamon chip). Also popular: Bullfrog Bagels, Bagel City, Einstein Bros.
---
Best Indie Coffee Shop
This small-batch roaster in Vienna has walls lined with album covers, hosts open-mike nights, and uses biodegradable cornstarch cups. Also popular: Compass Coffee, La Colombe, Java Shack, Northside Social.
---
Best Ice Cream and Frozen Treats
Our local farmers markets inspire the flavors at these gelato/sorbetto shops—though the excellent chocolate-amargo is always on the menu. Also popular: Moorenko's Ice Cream, Carmen's Italian Ice & Cafe, Pitango Gelato, Ice Cream Jubilee.
---
Best Doughnuts
Doughnuts are hot and made to order at all its locations—so, sure, you can get one topped with maple icing and bacon. Also popular: District Doughnut, Krispy Kreme, Astro Doughnuts & Fried Chicken.
---
Best Bakery
Known for its cupcakes, this Georgetown shop is as skilled at making pies and other treats. Also popular: Georgetown Cupcake, Alexandria Pastry Shop, Amphora Bakery.
---
Best Food Stand at Nats Park
There's almost always a line at the ballpark for Ben's famous half-smokes. Also popular: Shake Shack, G by Mike Isabella.
---
Best Outdoor Dining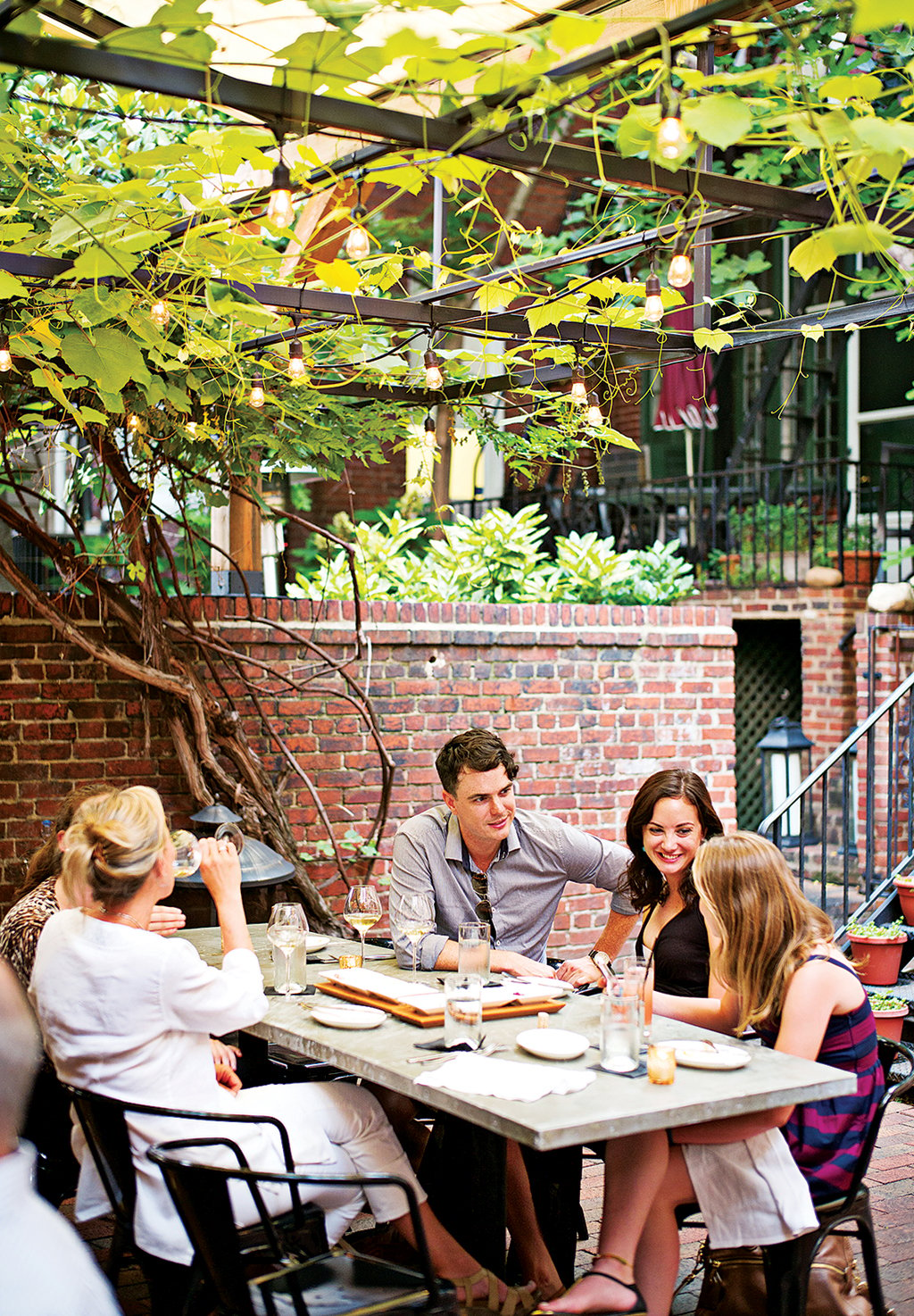 The romantic, wisteria-covered patio at this Dupont Circle restaurant stays open year-round, thanks to fire pits and blankets. Also popular: Le Diplomate, Barcelona, Masseria.
---
Best Sushi
This corner sushi-and-small-plates place in Vienna might be affordable and casual, but it's such a hot spot you'll want a reservation. Also popular: Sushi Taro, Yama, Izakaya Seki, Raku, Sushiko.
---
Best Pizza
This Maryland chain turns out rectangular pies with cracker-like crusts and provolone cheese. Also popular: &Pizza, 2 Amys, Church Street Pizzeria, Pizzeria Paradiso, Pupatella.
---
Best Burger
Thirty years ago, this burger-and-fries joint debuted in Arlington. Now there are more than 1,000 locations across the country. Also popular: Good Stuff Eatery, Shake Shack, Social Burger, BGR.
---
Best Butcher
Humanely raised, hormone-free meats are turned into chops, steaks, and tempting charcuterie. Also popular: Springfield Butcher, Stachowski's Market, Harvey's Market, Laurel Meat Market, Organic Butcher of McLean.
---
Best Place to Buy Raw Seafood
The oldest open-air market in the country is poised to get even bigger next year when it expands onto land shared with the forthcoming Wharf development. Also popular: Whole Foods, BlackSalt Fish Market & Restaurant, Wegmans.
---
Best Barbecue
This homegrown franchise has restaurants around the country—we head to the Laurel location for some of the area's best ribs. Also popular: Rocklands Barbeque and Grilling Company, Hill Country, Urban Bar-B-Que Company, DCity Smokehouse.
---
Best Steakhouse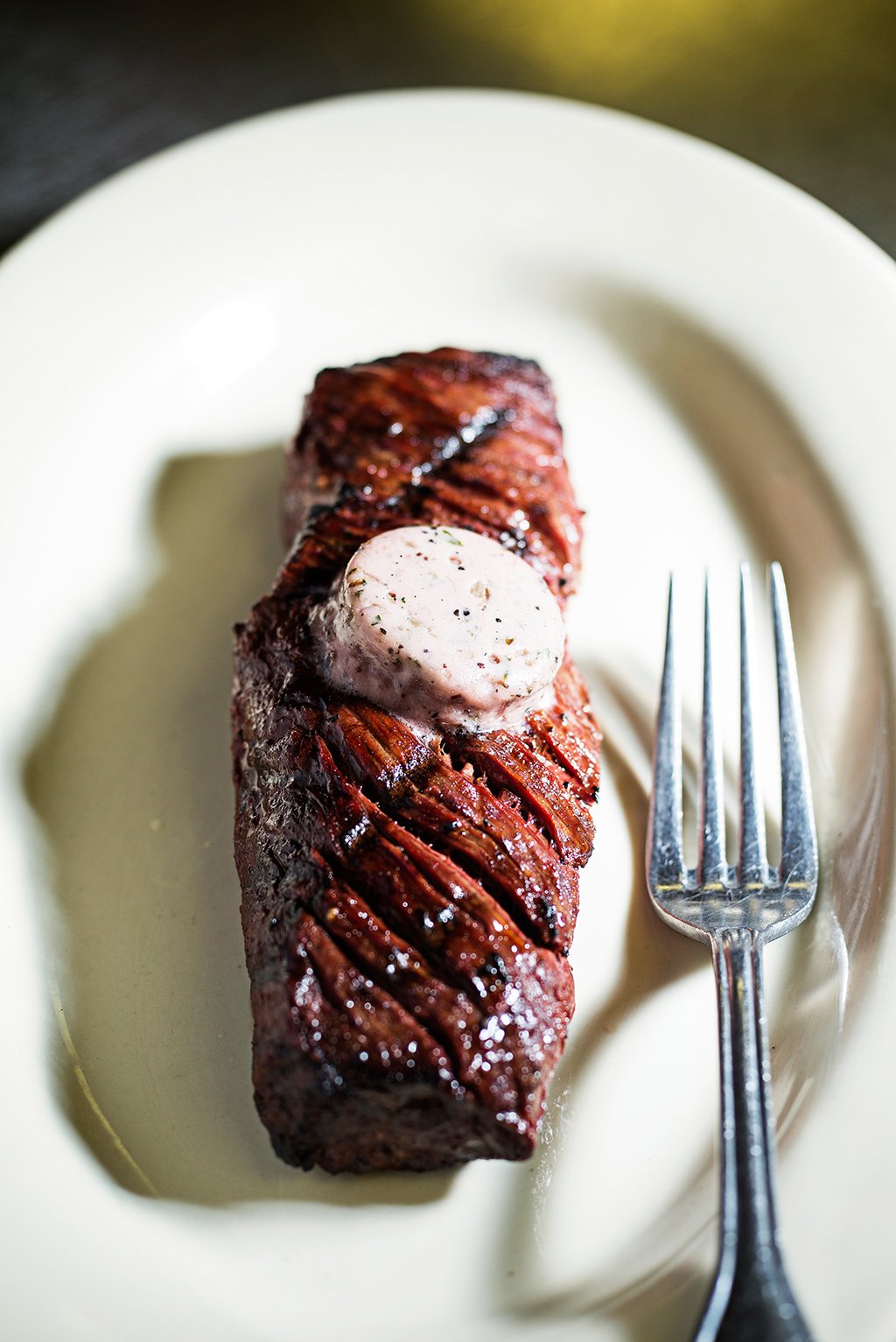 Reasonable prices—the filet mignon tops out at $38.99—and endless sides of lobster mac and cheese and fresh broccoli crowns make this Arlington steakhouse a prime choice. Also popular: Ruth's Chris Steak House, Bourbon Steak, Capital Grille, BLT Steak.
---
Best Restaurant for Vegetarians
Mock meats, tofu, and tempeh get an Asian spin at these sunny eateries in Vienna and Falls Church. Also popular: &Pizza, Chaia, Beefsteak, Busboys and Poets, Woodlands Vegan Bistro.
---
Best Sandwiches
Tim Ma, the chef behind Water & Wall and Kyirisan, turns out satisfying sandwiches and great wings at his more casual Vienna spot. Also popular: Luke's Lobster, Taylor Gourmet.
---
Best Salads
This homegrown salad chain—now with nearly 50 locations across the US—serves fresh, healthy, local fare. Also popular: Chopt.
---
Best Juice Bar
No preservatives or added sugars go into these bottles of cold-pressed juice, which you can pick up at juice shops in DC and Virginia or have delivered to your home. Also popular: South Block, Fruitive, Jamba Juice.
---
Best Cocktail Bar
José Andrés's surrealist cocktail bar in Penn Quarter features cocktails that smoke and change color—and wow the palate. Also popular: the Gibson, Columbia Room, Denson Liquor Bar, PX, the Twisted Horn.
---
Best New Bar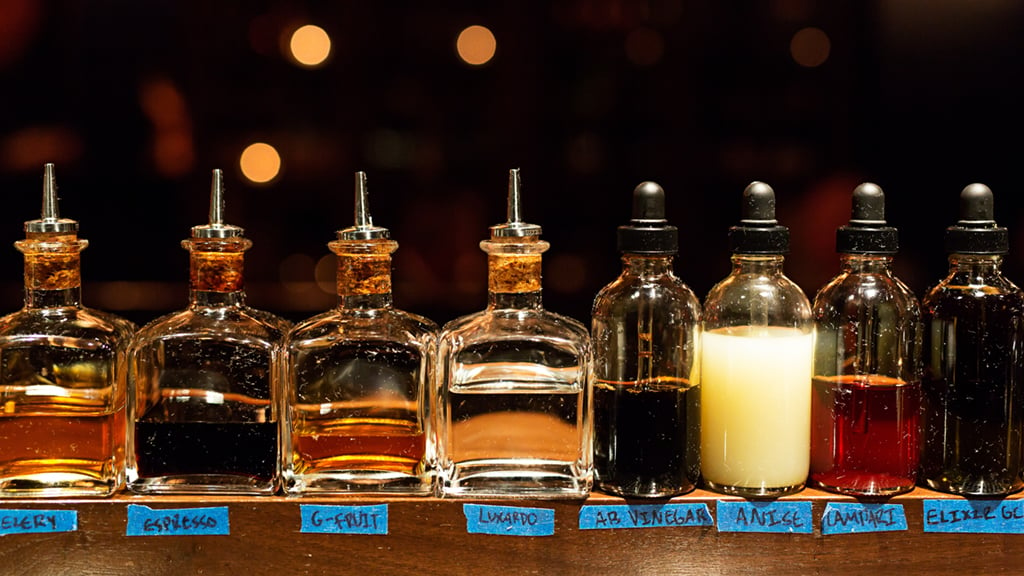 Derek Brown's elegant Shaw cocktail destination offers three- and five-course food-and-drink pairings plus à la carte libations. Also popular: Caboose Brewing Co., the Twisted Horn, the Sovereign, Mad Rose Tavern, the Riggsby.
---
Best Rooftop Bar
Panoramic views of the White House and the Washington Monument—if you can see beyond all the folks taking selfies. Also popular: Whitlow's on Wilson, Brixton, Roofers Union.
---
Best Sports Bar
A hub of gay nightlife on U Street, this neighborhood hangout welcomes all with lots of TVs streaming live sports, plus events such as drag bingo and "smart ass trivia." Also popular: Buffalo Billiards, the Prospect, Bracket Room.
---
Best Local Brewery
This Vienna brewpub offers fresh and unusual beers, an appealing small-plates menu, and a convenient, bike-to-it location alongside the W&OD Trail. Also popular: Port City Brewing Company, Right Proper Brewing Company, DC Brau.
---
Best Winery
Sip this Delaplane winery's Cabernets and Chardonnays in the company of your dogs—they're welcome on the grounds and in the tasting rooms. Also popular: the Winery at Bull Run, Potomac Point Winery, Paradise Springs Winery.
---
Best Place to Buy Wine
While you may not find unusual vintages, you will find a huge selection from California, France, Italy, and other major wine regions—at unbeatable prices. Also popular: Trader Joe's, Schneider's of Capitol Hill, Arrowine, Wegmans, Calvert Woodley Wines & Spirits.
---
Most Overhyped Restaurant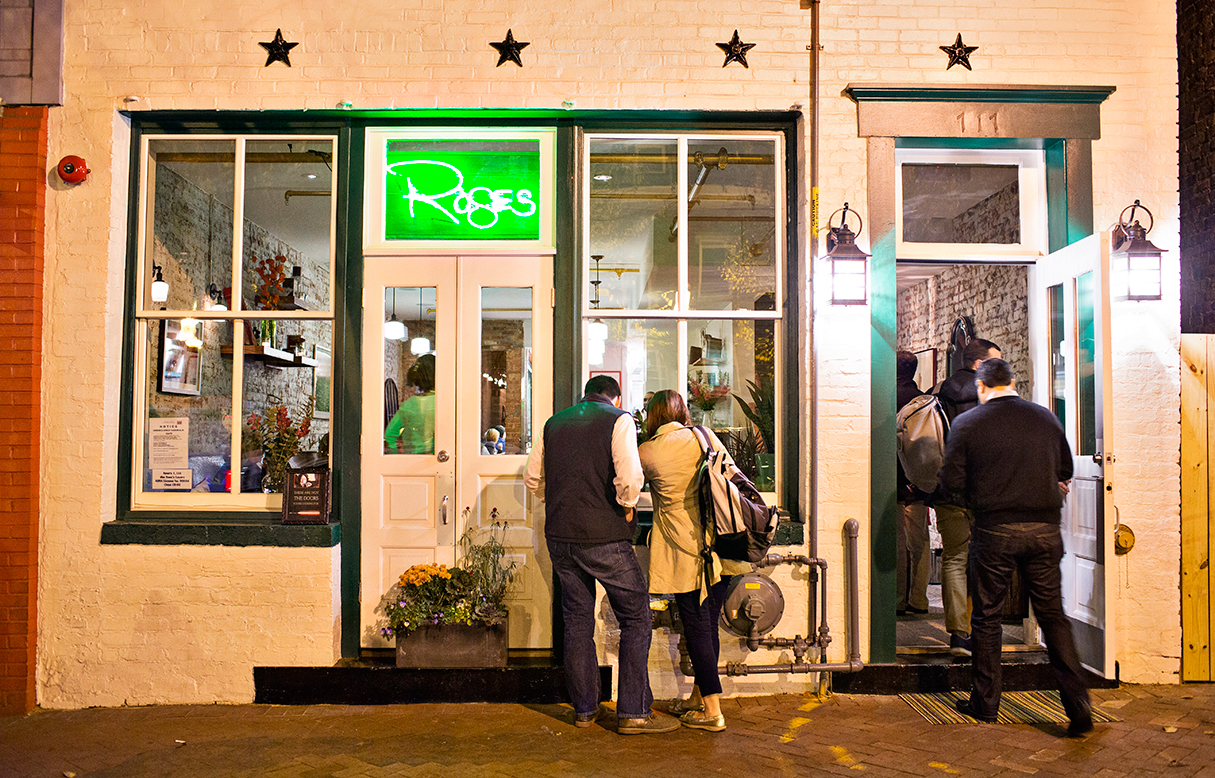 Waiting in line more than an hour can make anyone a tough critic. Also unpopular: Momofuku CCDC, Le Diplomate, Founding Farmers.
---
Best View of DC
At this year-round rooftop lounge, you can enjoy spectacular views of the White House and Washington Monument, $15 cocktail in hand. Also popular: Kennedy Center, Washington Monument, Lincoln Memorial, Washington National Cathedral, Iwo Jima Memorial.
---
Best Movie Theater
One of the first area movie houses to offer beer, wine, and upscale concessions—such as sweet-potato tater tots—E Street shows mostly indie, foreign, classic, and documentary films. Also popular: Angelika Film Center & Cafe at Mosaic, AMC Loews Uptown, Alamo Drafthouse One Loudoun, AMC Courthouse, ArcLight Bethesda.
---
Best Live-Music Venue
This 36-year-old venue is as popular as ever, with acts these days that tend toward big indie rock and electronica. Also popular: Wolf Trap, the Birchmere, the Hamilton.
---
Best Museum
Its exhibits on news and journalism—including galleries of famous front pages and Pulitzer Prize–winning photographs—attract some 800,000 visitors a year.Also popular: Renwick Gallery, National Gallery of Art, National Air and Space Museum, National Portrait Gallery, National Museum of Natural History.
---
Best Festival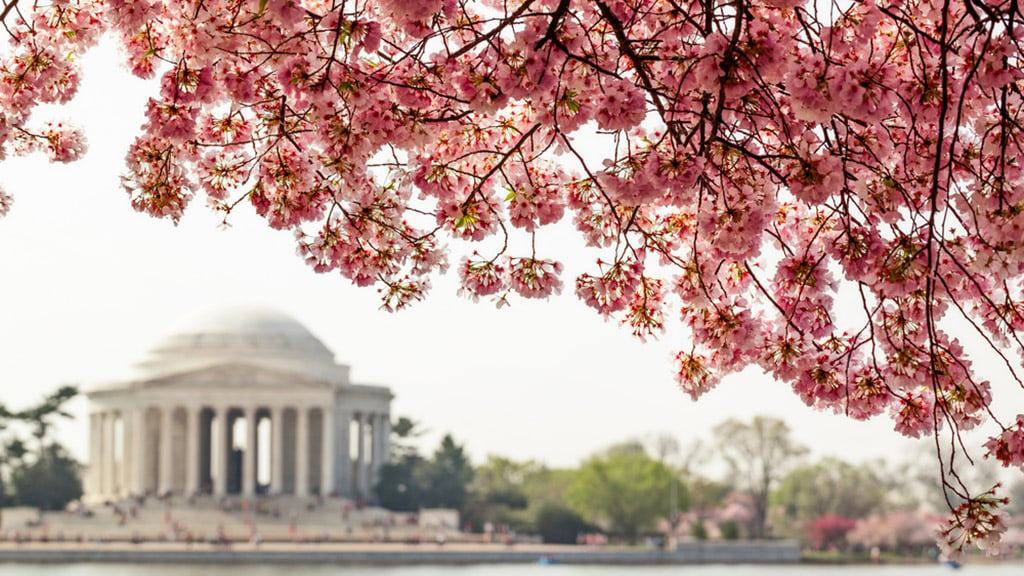 While the blossoms last only a few days, this celebration goes on for three weeks and kicks off spring with concerts, fireworks, kite-flying, a parade, and more. Also popular: Smithsonian Folklife Festival, H Street Festival.
---
Best Public Swimming Pool
This Tenleytown facility has a 50-meter pool with lots of lanes (sometimes configured to 25-meter lap lengths during busy times) plus clean locker rooms, a kiddie pool, and a hot tub. Also popular: Banneker Pool, Bethesda Outdoor Pool, East Potomac Pool.
---
Best Affordable Women's Clothing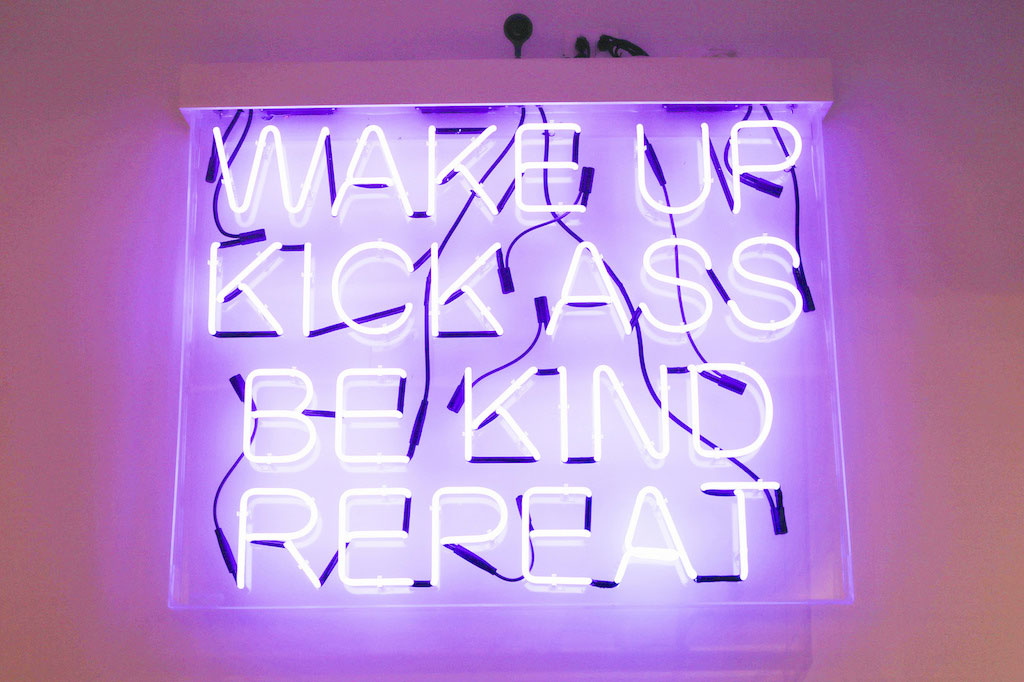 A move to Georgetown hasn't changed owner Julie Egermayer's signature mix of flirty dresses, patterned tops, and wallet-friendly prices. Also popular: South Moon Under, Current Boutique, Mint Condition, Gossip on 23rd.
---
Best Consignment Shop
Not only might you pick up Prada pumps for less than $200 at this chain's four area locations; you can also find discounted threads on its website. Also popular: Mint Condition, Secondi, REfind, Buffalo Exchange, Reddz Trading.
---
Best Place to Splurge on Women's Clothing
Designer brands such as Alexander Wang, Oscar de la Renta, and Jason Wu fill the racks at these department stores. Also popular: Anthropologie, Cusp by Neiman Marcus, Saks Fifth Avenue.
---
Best Place for Men's Suits
Nordstrom carries such established brands as Hugo Boss and Ermenegildo Zegna, while Suitsupply can customize a suit with the fabric of your choosing. Also popular: Brooks Brothers, Jos. A. Bank, Men's Wearhouse, Saks Fifth Avenue Men's Store.
---
Best for Watches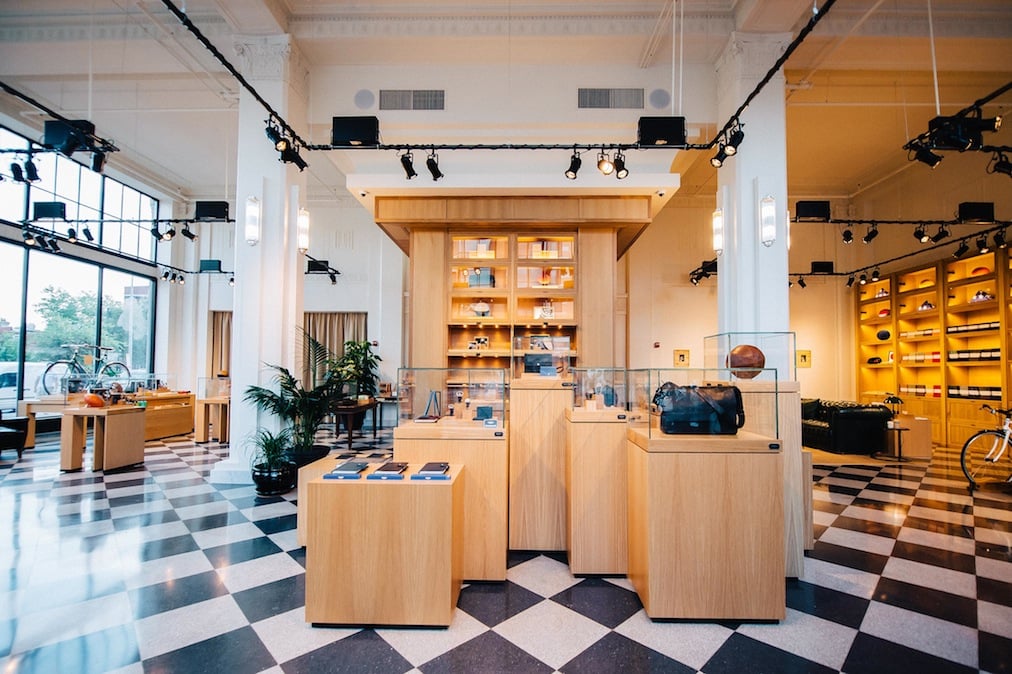 Handmade in Detroit, Shinola's leather-banded accessories are both timepieces and subtle status symbols. Also popular: Tiny Jewel Box, Nordstrom, Macy's, Boone & Sons Jewelers, Cartier.
---
Best Jeweler
This recently expanded store has been supplying Washington with heirloom-worthy pieces for more than 85 years. Also popular: I. Gorman Jewelers, Boone & Sons Jewelers, Tiffany & Co., Mystique Jewelers, Shah & Shah Distinctive Jewelers.
---
Best Women's Haircut
Mickey Bolek's Capitol Hill salon counts Congresswoman Debbie Wasserman Schultz, Senator Kelly Ayotte, and other politicos among its clientele. Also popular: Luigi Parasmo Salon, Bang Salon & Spa, PR at Partners.
---
Best Men's Haircut
The scalp massage and hot towel that accompany this cut may help men understand why women love salons. Also popular: Karma Beauty Lounge, Barber of Hell's Bottom, Diego's.
---
Best Manicure and Pedicure
At Julie Nguyen's oasis in North Bethesda, the upgraded Apothecary "nail ritual" starts with a customized essential-oil soak, followed by an exfoliating mask and massage for hands ($50) and feet ($85). Also popular: Luigi Parasmo Salon, Mimosa Salon, Elizabeth Arden Red Door, Karma Beauty Lounge.
---
Best Spa
While not a full-service spa, this massage-only center in Herndon employs highly trained specialists in therapeutic and deep-tissue rubdowns. Also popular: Blu Water Day Spa, Luigi Parasmo Salon, Elizabeth Arden Red Door, Sugar House Day Spa & Salon.
---
Best Tattoo Parlor
The elaborate designs from Fatty's have won awards at tattoo conventions, while Jinx Proof has inked many area chefs and bartenders. Also popular: Rick's Tattoos, Bethesda Tattoo Company, Tattoo Paradise.
---
Best Yoga Studio
The two studios in Del Ray and Clarendon offer reasonable prices and patient instructors. The barre classes are well liked, too. Also popular: Corepower Yoga, Flow Yoga Center, Yoga District, Down Dog Yoga Studio.
---
Best Gym
The five area locations offer a mix of CrossFit, club-like dance workouts, boxing, Pilates, yoga, barre, and more, with prices starting at $64 a month. Also popular: Vida Fitness, Life Time Fitness, Equinox, Gold's Gym, Sport & Health.
---
Best Indoor Cycling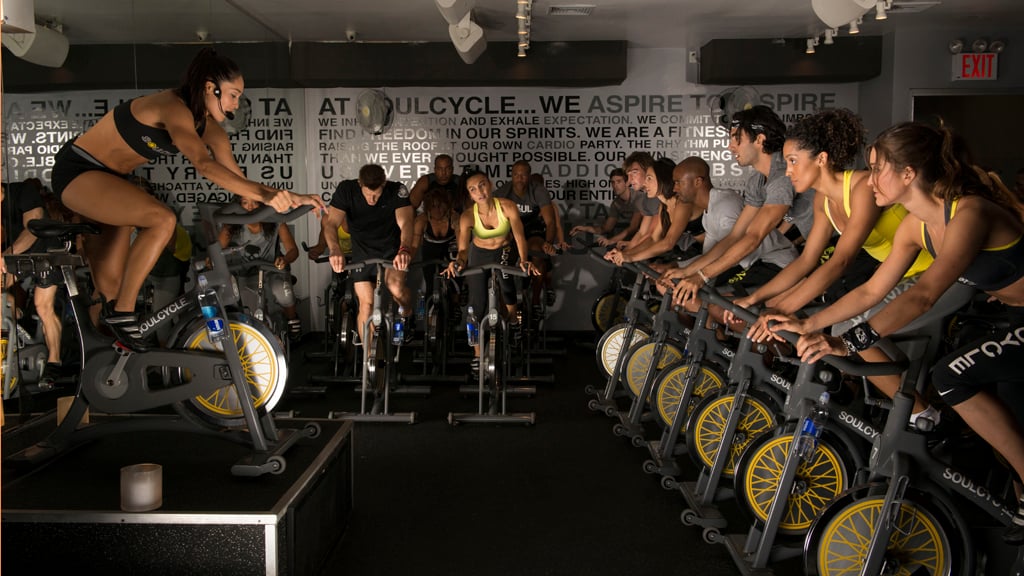 Even First Lady Michelle Obama is a fan of this NYC chain's endorphin-boosting cardio. Also popular: Flywheel, Zengo Cycle, Swēt Ride, Biker Barre.
---
Best for Workout Apparel
Women's workout wear that looks just as at home on a treadmill as it does out to brunch. Also popular: Athleta, T.J. Maxx, Nike Georgetown, Target.
---
Best Day Trip
Waterside restaurants, boat excursions, and quaint shops make Maryland's capital the top choice for whiling away a day. Also popular: winetasting in Virginia; Middleburg; Charlottesville; Shenandoah National Park; Harpers Ferry.
---
Best Place to Buy Furniture
A good source for stylish furniture, home accessories, lighting, and barware. Also popular: Belfort Furniture, Room & Board, Modern Mobler, Ikea, West Elm, the Kellogg Collection.
---
Best Place for Kitchen Goods
These stores are chock-full of pasta makers, pepper mills, potholders, and other tools for novice and experienced chefs alike. Also popular: Hill's Kitchen, Williams-Sonoma, HomeGoods, Crate & Barrel, Bed Bath & Beyond.
---
Best Place to Buy Plants
Its three Virginia locations—Merrifield, Fairfax, and Gainesville—feature acres of hardy trees, shrubs, annuals, and perennials. Also popular: American Plant, Frager's Hardware, Johnson's Florist & Garden Centers, Greenstreet Gardens.
---
Best Local Athlete
The Nationals outfielder continues to excite the home crowd with phenomenal feats—such as hitting two grand slams within a week back in April. Also popular: Caps left wing Alex Ovechkin, Wizards point guard John Wall, Redskins quarterback Kirk Cousins.
---
Best Local TV Personality
The bubbly Starling co-anchors WJLA's newscasts at 4, 5, and 11 pm. Also popular: Jim Vance, Doug Kammerer, Doreen Gentzler, Angie Goff—all on NBC4.
---
Best Local Radio Personality
The shock jock's Elliot in the Morning airs locally on 101.1 FM. Also popular: The Kane Show on 99.5 FM; The Sports Junkies on 106.7 FM; Tommy McFly on 94.7 FM; Diane Rehm and Kojo Nnamdi, both on 88.5 FM.
---
Best TV Character in a "Washington" Show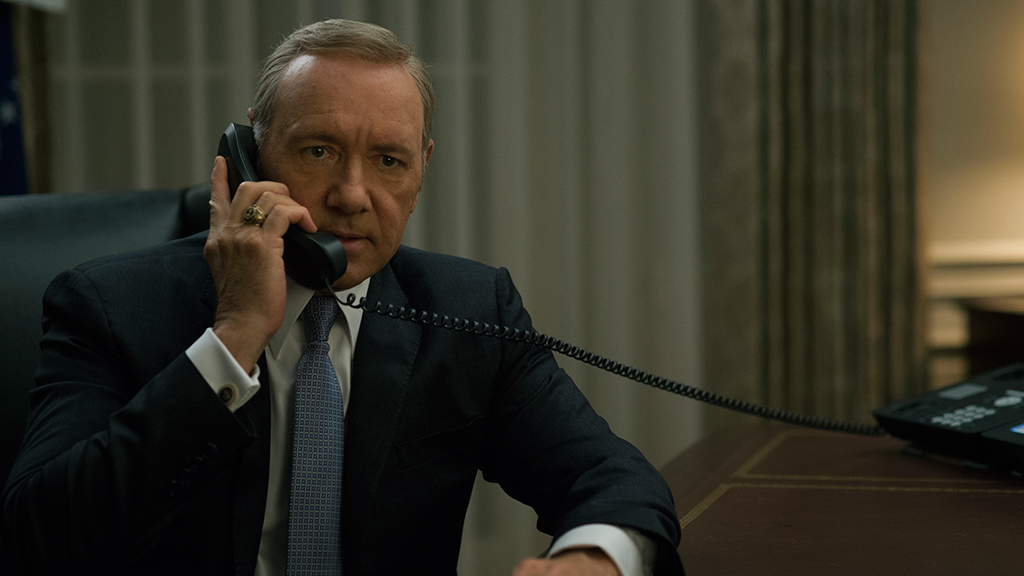 An assassination attempt in the past season of House of Cards helped the villainous Underwood win the Democratic presidential primary—and perhaps this poll as well. Also popular: Claire Underwood on House of Cards, Olivia Pope on Scandal, Selena Meyer on Veep.
---
Best Local Politician
Could he be the toast of Bethesda and Potomac for last year's push to end the Montgomery County Department of Liquor Control's monopoly on alcohol sales? (Or is it because he's been called the "stud of the statehouse"?) Also popular: Muriel Bowser, Barack Obama, Eleanor Holmes Norton, Chris Van Hollen.
---
Worst Local Politician
You'd be unpopular, too, if you kept giving out taxpayer money for sports stadiums and if the DC homicide rate jumped by almost 60 percent under your watch.Also unpopular: Vince Gray, Barack Obama, Vincent Orange.
---
Best Local Political Idea
Mayor Muriel Bowser recently pledged to make the District's long-running dream of statehood one of her top priorities. Now all she has to do is convince Congress. Also popular: legalizing marijuana, ending the Montgomery County alcohol monopoly.
---
Worst Local Political Idea
It doesn't connect to Metro and it's slower than a bus, car, or bike, but, hey, it's a conversation-starter. Also unpopular: closing Metro for months, paying people in the District to not commit crimes, DC statehood.
For more of the best people, places, and things to do around DC, take a look at our annual Best of Washington list. 
This article appears in our June 2016 issue of Washingtonian.