aThis comes from our 2017 Best New Restaurants list.
Waterfront Views
The Potomac River was once so polluted that President Lyndon Johnson called it a "national disgrace." But after decades of cleanup efforts, DC's river-fronts have instead become rosé-sipping territory. In recent years, the industrial graveyard around Navy Yard and Nationals Park has transformed into a destination for chefs. The Salt Line, for New England–style seafood, opened there this summer. Coming soon: Chloe, from former Proof chef Haidar Karoum; a second All-Purpose pizzeria; and the city's first winery. And in October, the long-awaited Wharf development is set to unveil 24 acres of con-dos, shops, dining, and a concert venue in Southwest DC. Among the star-studded lineup: a Spanish restaurant from Fiola's Fabio Tra­bocchi and a Southeast Asian spot courtesy of Restaurant Eve's Cathal Armstrong.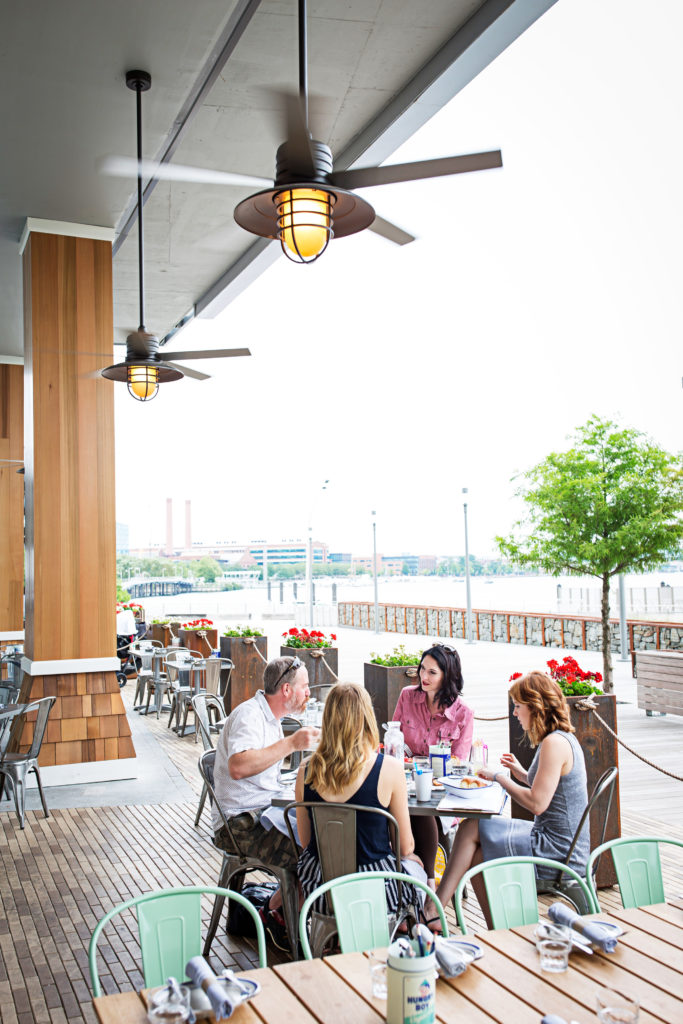 Mod Chinese
Washington has always had a healthy share of Cantonese and Szechuan restaurants—but very few are ones you'd consider dressing up for. In Shaw, Tiger Fork stirs up visions of '60s Chinatown, while the dan-dan noodles and cocktails spiked with medicinal herbs draw a crowd well past midnight. In Petworth, the Hilton brothers unveiled Ten Tigers Parlour, strewn with candles and tufted couches. The menu, overseen by Maketto's Erik Bruner-Yang, features spins such as red pork with ginger chimichurri or sweet walnut shrimp cradled in lettuce cups.
Old-School Diners
Diners trade in nostalgia, not great food. So naturally, we were skeptical when a rash of Formica-clad spots opened. At worst, they slap high prices on mediocre retro fare. (We're looking at you, $16 club sandwich at Crimson Diner in Penn Quarter.) But a couple of places do the genre proud. At Ari's Diner in Ivy City, Monte Cristos and BLTs are simple but made with good, fresh ingredients. In Bethesda, Community puts out tasty all-day breakfasts and fresh doughnuts.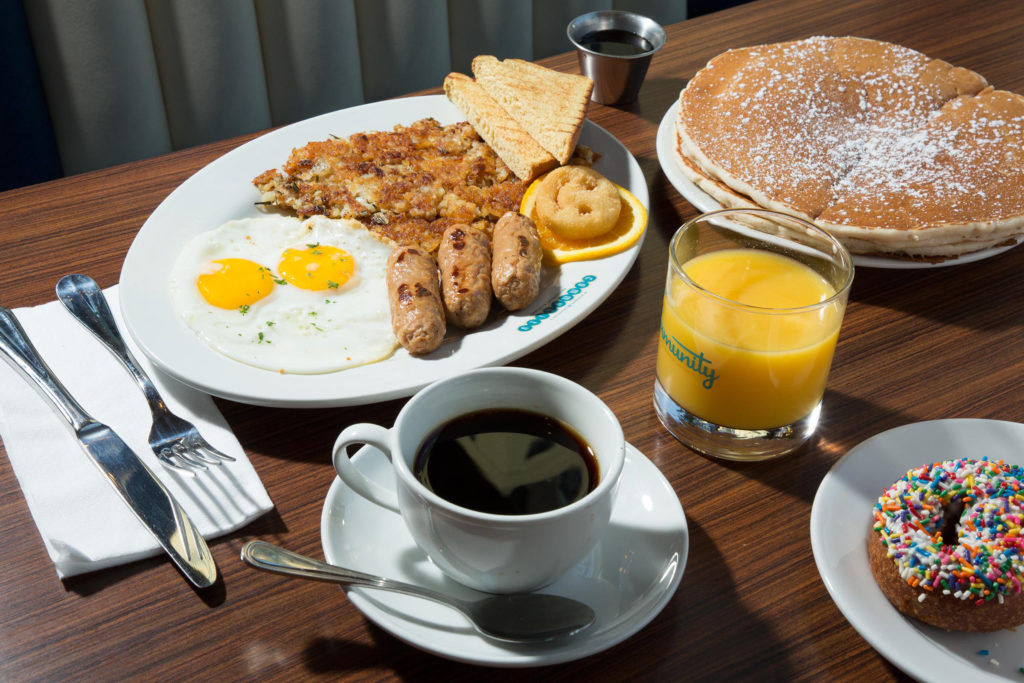 Post-Chipotle Fast-Casual
Remember when every fast-casual restaurant was calling itself the Chipotle of Mediterranean or Indian or Chinese food? You pick a protein, toppings, and sauce, then combine one of 564,398 permutations in a bowl. You think you're getting exactly what you want when in fact you're ruining your meal with clashing ingredients and Sriracha aïoli. Thankfully, a new generation of more curated quick-service restaurants is changing the formula. At Colada Shop in Sterling and DC, you can order a Cuban sandwich and the area's best piña colada with the expediency of a Happy Meal. Red Apron Burger Bar, which recently moved from Dupont Circle to Barracks Row, lets you upgrade lets you upgrade from a Black Angus patty to heritage Ancient White Park beef. And while the area is now awash in poke spots that follow the Chipotle production model and allow for some questionable concoctions, downtown DC's Abunai Poke stays truest to the Hawaiian raw-fish dish with preset tuna and salmon bowls.
Veggies
Once considered fringe fare, vegan cuisine has gone mainstream. At Mount Vernon Square's Shouk, owner Ran Nussbächer creates creamy, yogurt-like sauces from tahini, and burgers from mushrooms and legumes. The fare emulates the pita shops of his native Israel while remaining "100 percent plant-based" (that's trendy for vegan). Sticky Fingers pioneer Doron Petersan, who introduced Washingtonians to tasty egg-and-butter-free sweets, opened DC's first "veggie-centric" diner, H Street's Fare Well, which specializes in comfort dishes such as a meatless Reuben and dairy-free milkshakes. The surrounding Atlas District may just become DC's vegan hot spot. On the horizon: a street-food joint in the Apollo development from the owners of Philadelphia's lauded Vedge and V Street.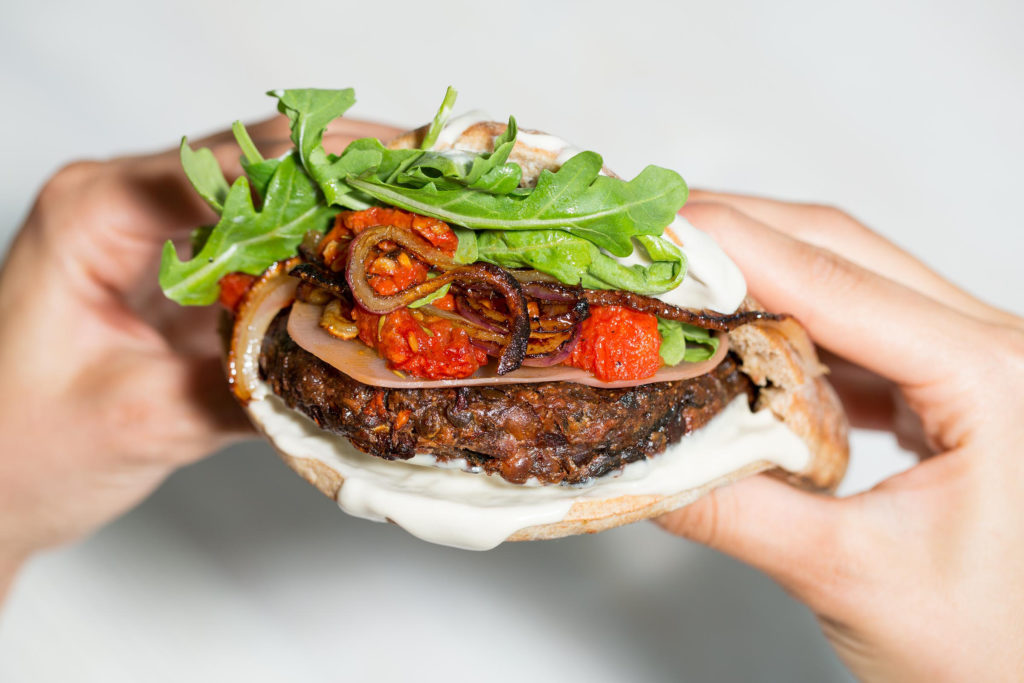 Sushi Gone Mad
We're starting to think some restaurants have a game going: How many ingredients can we shove inside a maki roll? If you've ever had, say, a Japanese pizza roll—a baked California roll with cheese—you know the concoctions can be disastrous. But in the right hands, they can be surprisingly good. Fourteenth Street's Sakerum wowed us with its pile-up of tuna tartare, shrimp tempura, jalapeño, avocado, and black-sesame aïoli. Dupont Circle's Rakuya offers a delicious play on fish and chips, with fried Chilean sea bass, avocado, and Old Bay mayo.
The Rest of Europe
French and Italian have always been mainstays in Washington's dining scene, but recently chefs have conjured less traveled parts of the continent. Swiss expats can finally get a taste of home at Stable, which brings wurzel bread and raclette tables to H Street. In Clarendon, Ambar restaurateur Ivan Iricanin has opened a Balkan-flavored cafe, Baba, where you can grab a Turkish coffee and vegetable-kajmak panini by day or rakia cocktails and small plates at night.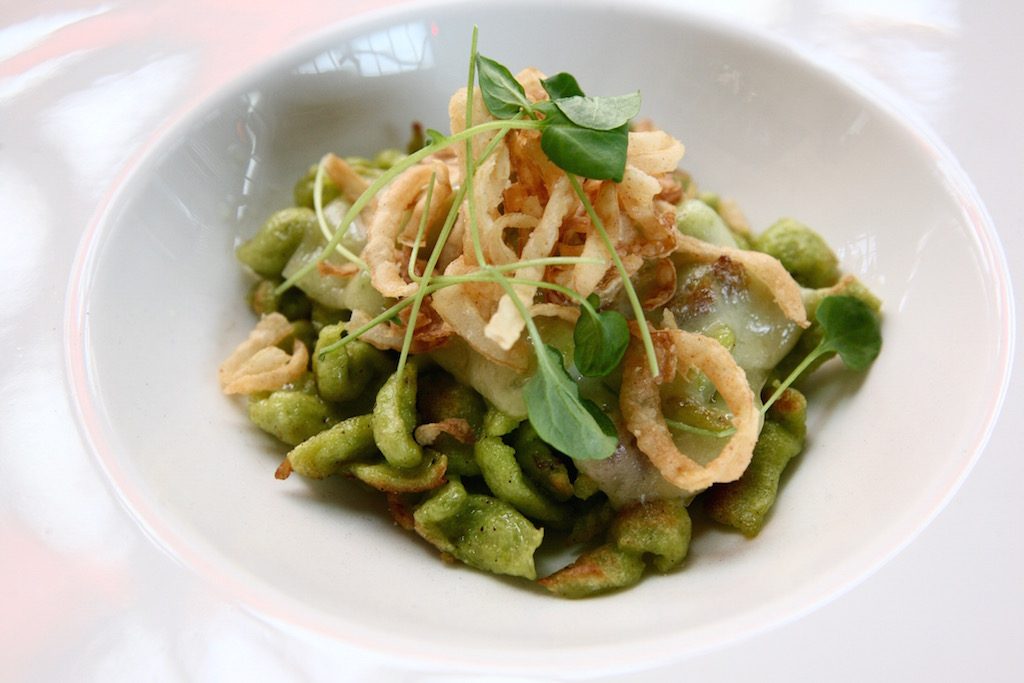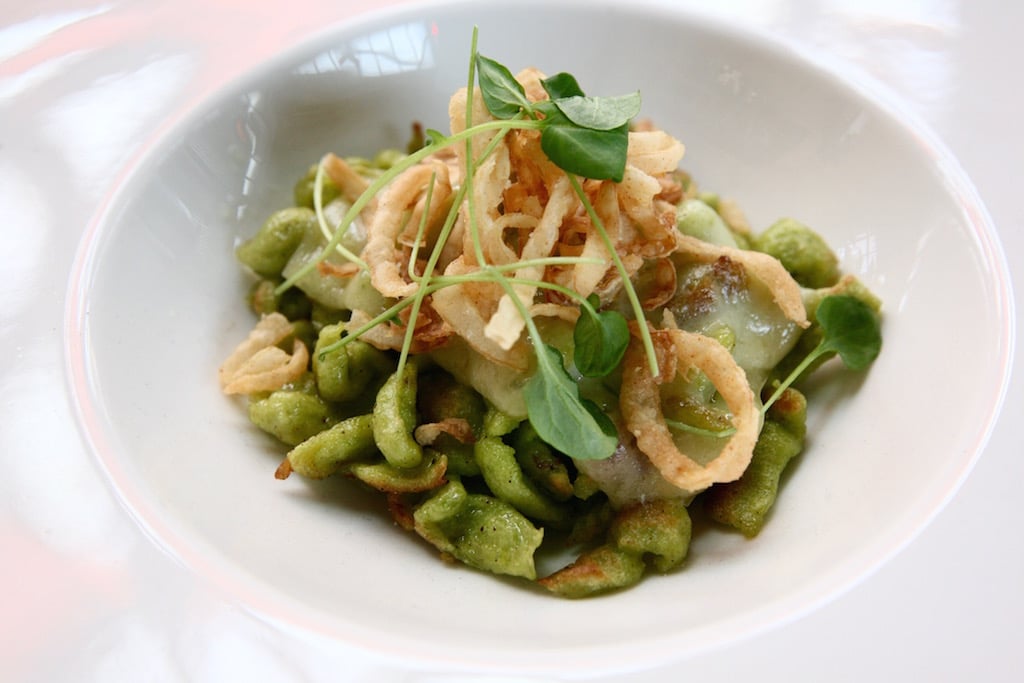 Wine Bars
It seems cocktail bars are all we've been talking about for a while: That hand-carved ice! Those mustachioed mixologists! Now a new crop of bars serving more than Pinot and Chardonnay is bringing wine back to the spotlight. At the laid-back Shaw spot Maxwell Park, 32-year-old owner Brent Kroll rotates half of his 50 wines by the glass through different themes. In August, for example, the for­mer Neighborhood Restaurant Group wine director highlighted sparkling wines—without touching Champagne, Prosecco, or Cava. For more of a Latin American wine education, Ruta del Vino in Petworth is the place to sample tintos and blancos from Chile, Argentina, and Uruguay. And coming soon in Brookland: Primrose, from wonderfully quirky Red Hen partner Sebastian Zutant. His menu will feature natural wines from lesser-known regions of France as well as his own winemaking.
Lobby Restaurants
Hotel restaurants have a reputation for soulless decor and predictable menus. (Oh, another chicken breast, you say?) When hotels did snag celebrity chefs, they tended to be out-of-towners simply lending their names. But that's changing. Some of the hottest restaurants to open this year are right off the lobby, including Robert Wiedmaier's Siren by RW at the Darcy in Logan Circle and Cathal Armstrong's Hummingbird in Old Town's Hotel Indigo. For hotels, these top players add cred, helping lure locals and justify pricey rooms. Most important, chefs aren't dumbing down their food. When the Line DC hotel opens in Adams Morgan this fall, Woodberry Kitchen's Spike Gjerde will continue his strict Mid-Atlantic sourcing at A Rake's Progress and Maketto's Erik Bruner-Yang will showcase Japanese and Taiwanese flavors at Brothers and Sisters—a far cry from those chicken breasts.
Pastry Chefs
A few years ago, restaurant desserts were more afterthought than grand finale. Blame economics. During the bare-bones, industrial-chic era, salaried pastry chefs went the way of the tablecloth, and "simpler" (cheaper) sweets such as cookie plates and ice cream reigned. Now savvy owners are reinvesting and rehiring. The talent shows—whether in the warm lemon-hazelnut cake crafted by Brandon Malzahn at Van Ness's Sfoglina or in the tiramisu-meets-affogato from Alex Levin at Alta Strada in Fairfax and DC.