This Saturday, May 5 marks Cinco de Mayo and the Kentucky Derby, so you know what that means: double the parties and drink specials.
Taco Bamba
900 7th St. NW
Take in the views from a Penn Quarter rooftop during chef Victor Albisu's Yucatan-style pig roast from 1 to 4 PM. While the pork sizzles, help yourself to a ceviche bar and mezcal tasting. There will be margaritas, palomas, and frozen pina coladas, too. It's $30 for all-you-can-eat, and another $30 for an open bar. Online tickets are sold out, but there'll be passes available at the door (best to get there early).
Radiator
1430 Rhode Island Ave., NW
Perfect timing: Cinco de Mayo just happens to coincide with the season opening of Radiator's rooftop bar at the Kimpton Mason & Rook Hotel. Get your rooftop fix with house-made margaritas, Mexican beers, and taco specials from 5 PM to midnight. 
Northside 10
10 E. Glebe Rd., Alexandria
This event is perfect for Cinco de Mayo-goers who also want to watch the Kentucky Derby. Gather in the parking lot for live music, street tacos, mint juleps, frozen margaritas, and the Derby playing on two large screens. It's $25 to attend, and proceeds will go to the Carpenter's Shelter, which helps the local homeless.
Tico
1926 14th St. NW
Tico is doing it up all day, reimagining the 14th Street restaurant with four bars (two for tequila, one for beer, and one for classic cocktails), multiple taco stations (options include some with crunchy edamame and pork al pastor), and live music. It's $8 for tickets that'll get you beer, tacos, and appetizers, and $15 for margaritas.
El Techo
606 Florida Ave., NW
Shaw's "adult treehouse" returns, popping off its winter tent on Friday for sun-bathing all spring and summer. Look for new drinks this weekend like boozy passion fruit basil snow cone ($11) and a tropical guava coconut mojitos ($11), plus new eats like lobster tacos and chile rellenos.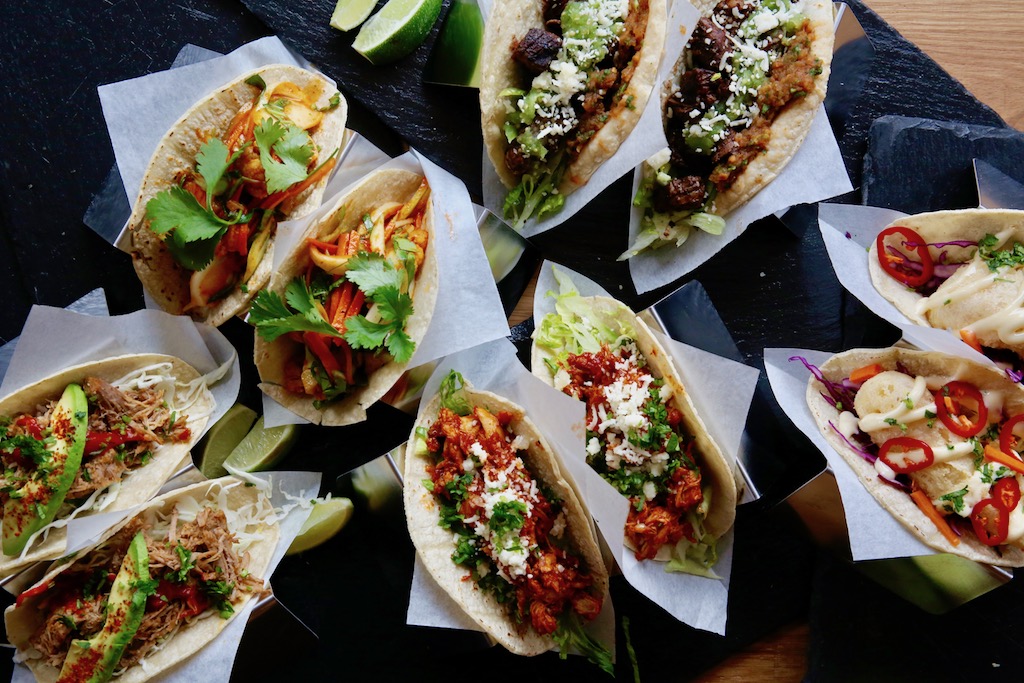 Cortez
1905 Ninth St., NW
Shaw's new Mexican restaurant and rooftop bar celebrates all day with $6 beers, $9 margaritas, and any three tacos for $11. Come by after 10 PM for Mexican beers and a shot of El Jimador ($10).
El Rey
919 U St., NW
It's Cinco de Mayo all week at El Rey, which celebrates with specials including $4 Tecate tallboys, $5 Dos Equis drafts or Sauza tequila shots, $6 margaritas, and more from 5 to 7 PM.
Jack Rose
2007 18th St. NW
All three floors at Jack Rose will be celebrating "Cinco de Derby" with $9 juleps, $10 frozen margaritas, tacos, derby punches, and Mexican beers (roof opens at 3 PM, and downstairs at 4 PM). If you're hungry, there'll complimentary Kentucky Hot Browns and cucumber sandwiches passed throughout the party.
Bidwell
1309 Fifth St. NE
This Union Market spot will celebrate both May 5 holidays all day from 10:30 AM to 11 PM. You can choose between $8 margaritas or mint juleps and eat oysters while feasting from a taco truck.
Commissary
1443 P St. NW
This Logan Circle spot will have all-day specials, so you may as well hunker down here for the long haul. On top of dishes like stuffed jalapenos, carnitas tacos, and grilled nopal (cactus) salad, there will be $5 margaritas and signature cocktails like a frozen paloma and spicy margarita.
The Pig
1320 14th St. NW
For a more carnivorous celebration, Cinco de Cerdo is the move. This dinnertime event will feature a five-course tasting menu that's more than just standard tacos — think smoked elote with crema, Oaxacan ribs with plantain mash, and cocktails with mezcal, tequila, and fresh juices. The tasting menu is $45 per person, but dishes are available a la carte as well.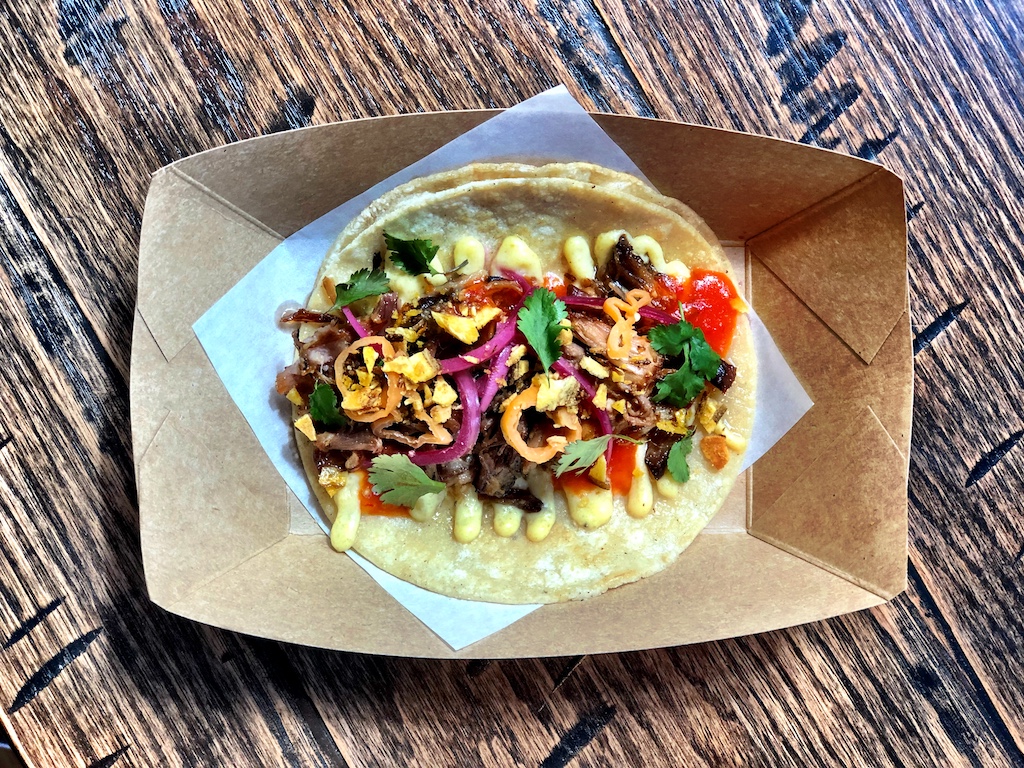 City Tap
901 9th St. NW
City Tap is putting a craft twist on Cinco celebrations, including $10 beer-itas made with Dogfish Head Seaquench Ale. If you're around for brunch, stop by for a themed menu consisting of breakfast tacos and pulled chicken nachos.
Provision 14
2100 14th St. NW
If you're bopping along 14th Street, stop in at Provision 14 for $9 Micheladas and $11 frozen margaritas. In between dancing to tunes by DJ Heat, take a break for shrimp tacos, chips and guac, empanadas, or a steak burrito.
Bar Bao and Pamplona
3100 Clarendon Blvd., Arlington
The Asian restaurant Bar Bao and Spanish tapas spot Pamplona are joining forces for what they call "the biggest outdoor Cinco de Mayo celebration in Clarendon." It certainly sounds like it: $5 tequila shots, $7 margaritas, $10 Cadillac margaritas, raffle prizes, and a DJ will all be in the house.
Red's Table
11150 South Lakes Dr., Reston
Head to Reston for a four-course dinner paired with Don Julio tequila cocktails. The dinner includes pairings like pasteles with an aloe, cucumber, and rose water tequila cocktail, and tickets are $85 per person.
MXDC Cocina Mexicana
600 14th St. NW
It's all about options at this Todd English spot: Diners can choose between five different margaritas, tacos, and appetizers to get a full Cinco de Mayo experience. Pick from options like the nachos, rockfish ceviche, carne asada taco, or blackberry cilantro margarita — or just get them all! At $7 a pop, it's a deal.
Roofers Union
2446 18th St. NW
Head to 18th Street for frozen hibiscus margaritas or the "Somebody Should Be Fired" cocktail, with mezcal, pineapple syrup, and chocolate Aztec bitters (both $10). The celebrations start at 11 a.m., when Roofers opens for brunch.