Summer is flying by, so make sure you take advantage of all the outdoor drinks, crab feasts, swimming holes, winery trips, and more warm-weather fun around Washington.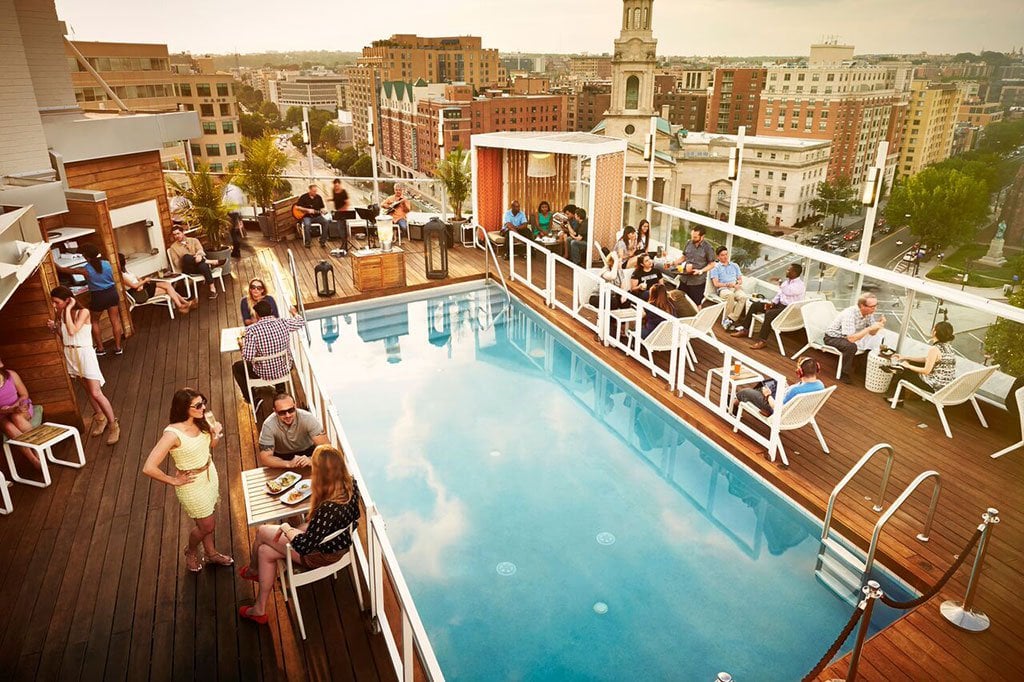 Check out an awesome rooftop bar 
Nothing says summer like sipping something delicious and frozen by a rooftop pool, or watching the sunset above the treetops. Here's a handy map of over 60 great roof deck bars, from swanky hotel lounges with dipping pools to dive-y spots with drinks in plastic cups (and everything in between).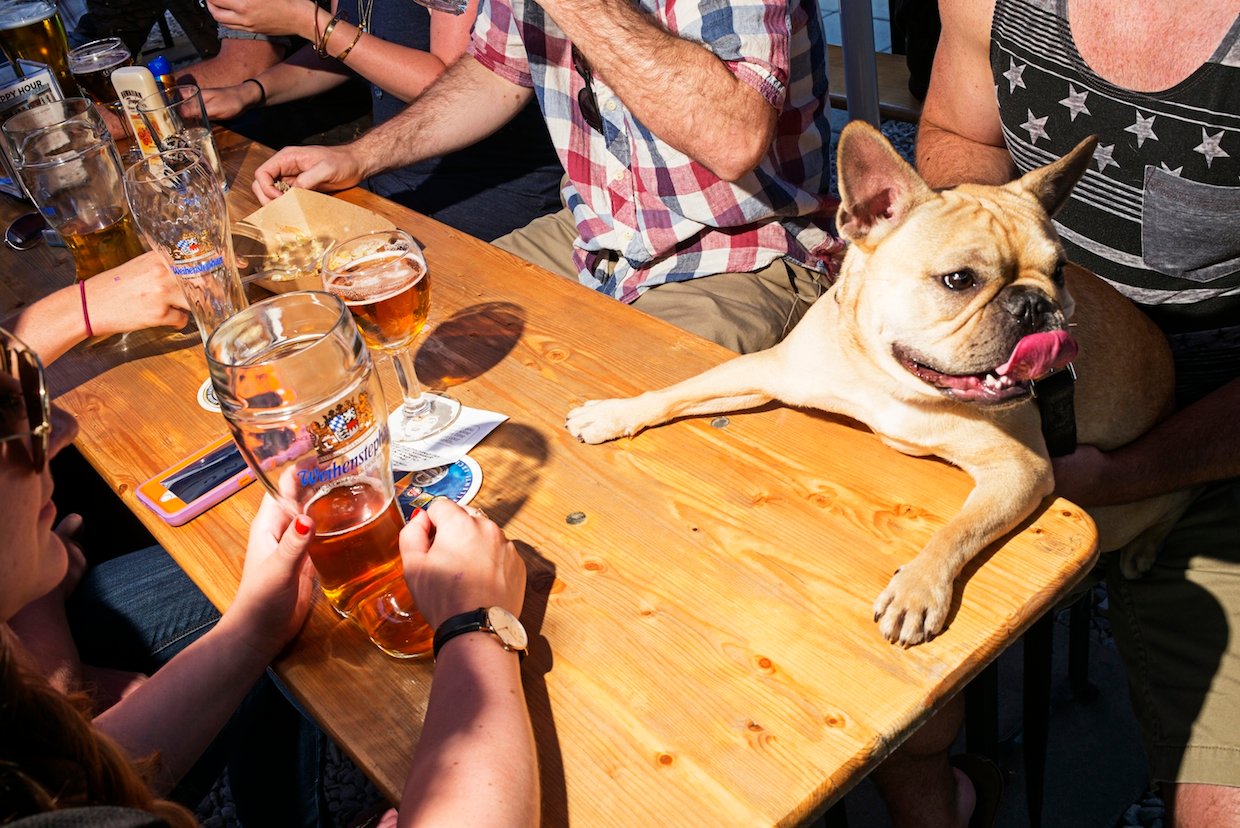 Revel in a beer garden 
Washington has some great beer gardens, whether you're looking for an interesting selection of cold brews, a beery brunch, or just a place to relax and catch some live tunes. Here's a map of our favorites.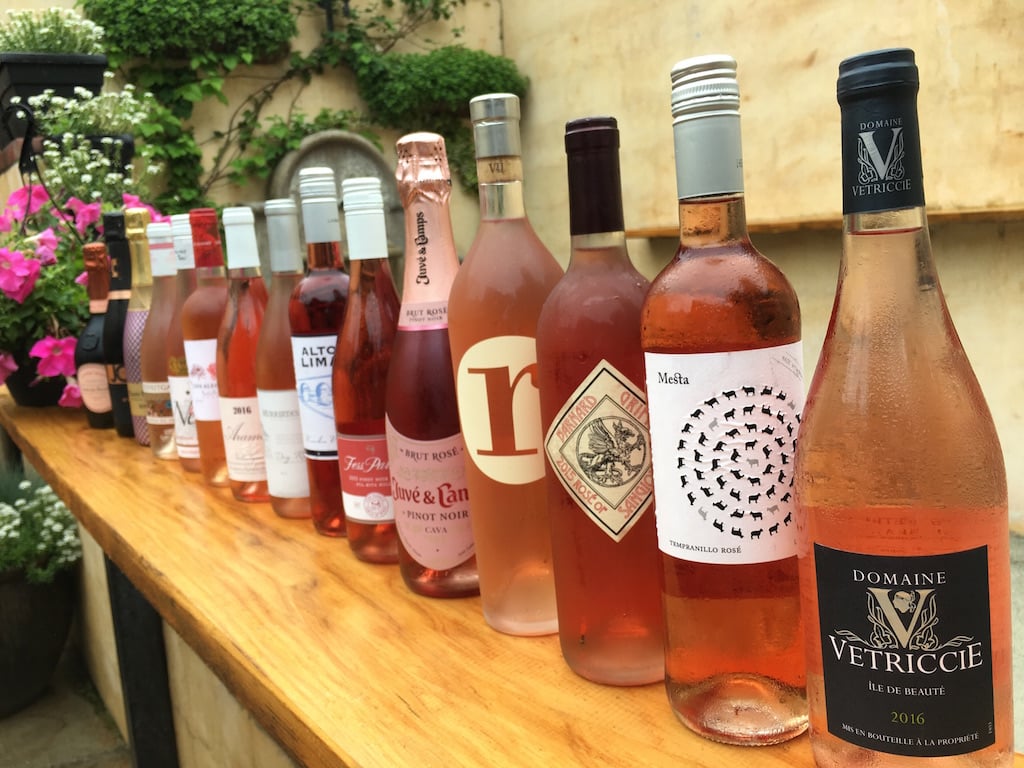 Drink all the rosé 
It's the summer of rosé, and DC has three new outdoor rosé gardens to prove it. Prefer to drink pink wine at home? We took a rosé  sommelier to Whole Foods, where she gave us tips for buying the best blush wines (and recommended a bunch of her faves).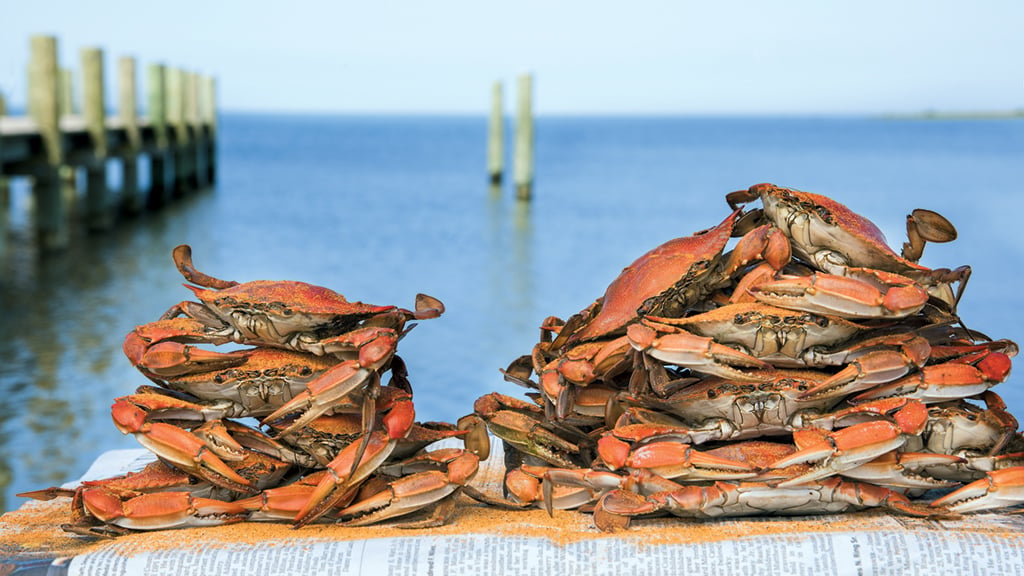 Eat all the crabs 
Hot crabs, cold beer. We cracked dozens of crustaceans to find the best Chesapeake crab houses around the Bay. No car? No problem. There are plenty of delicious DC-area crab feasts (including Metro-accessible options).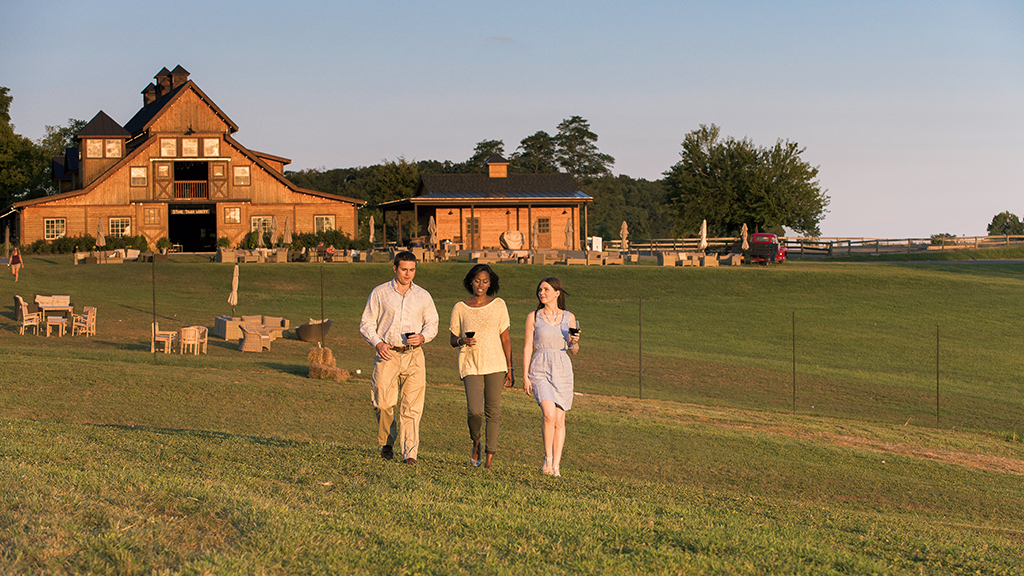 Take a winery day trip
We've spent many summer weekends tasting around Virginia's wine country—or discovering the lesser-known gems Maryland has to offer. Here are 11 fun wine country itineraries, whether you're a wine snob on the hunt for great bottles, or just looking to relax in a pretty vineyard. Got a party? These wineries welcome larger groups.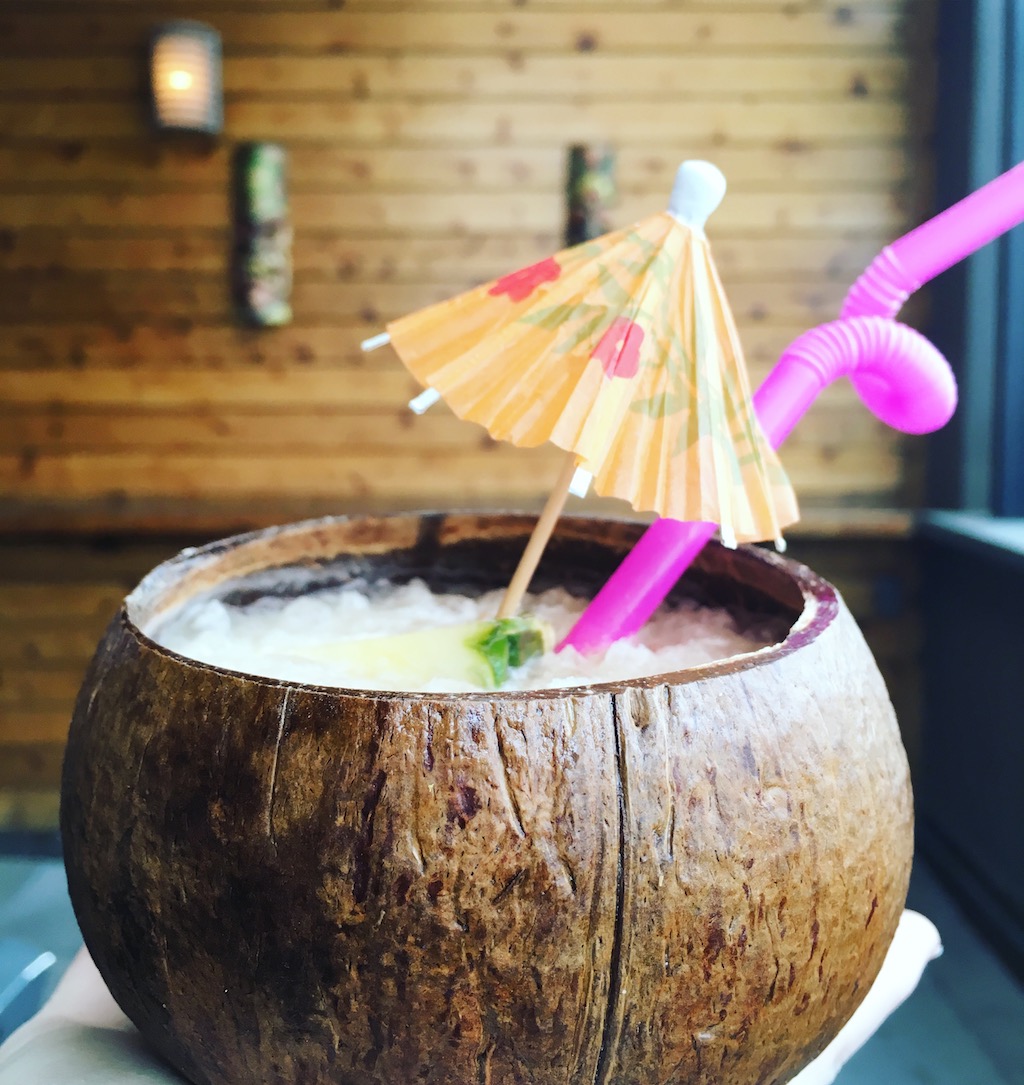 Sip a rum-filled coconut 
Summer brings a refreshing wave of fun pop-up tiki bars, where you can sip rum from coconuts and frozen libations from flaming pineapples. Don't know where to start? Try these six can't-miss tiki cocktails, and learn how to read a tropical menu like a pro.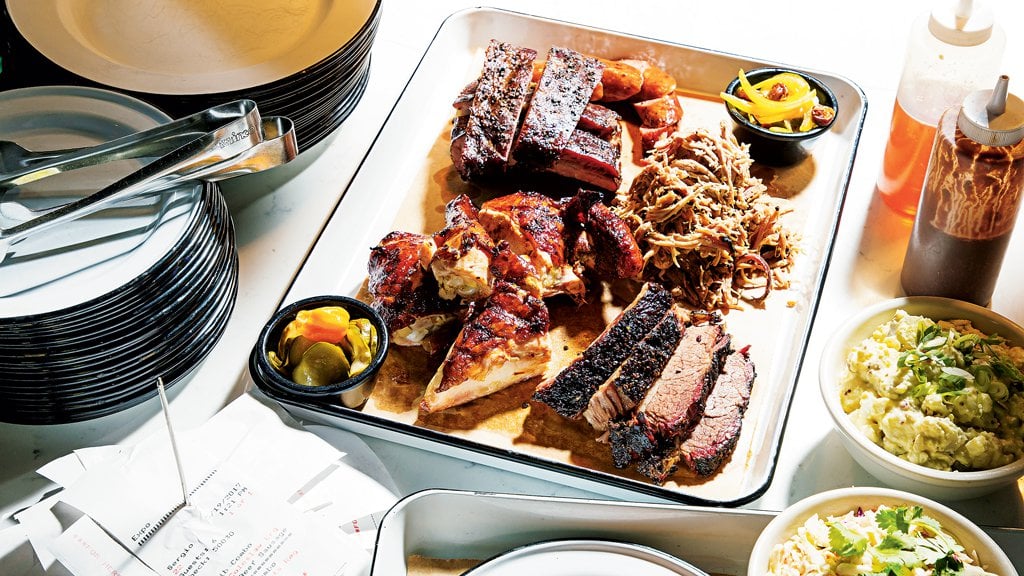 Dig into seriously great barbecue 
We'll happily eat barbecue year round, but there's something about digging into a stack of ribs that just says summertime. Here's a list of the best wallet-friendly 'cue joints around DC (the good news: you don't have to drive an hour-plus to try them). If you haven't checked out our 2017 Cheap Eats restaurants yet, browse the full lineup for the best Chinese, Korean, Vietnamese, Mexican, and much more.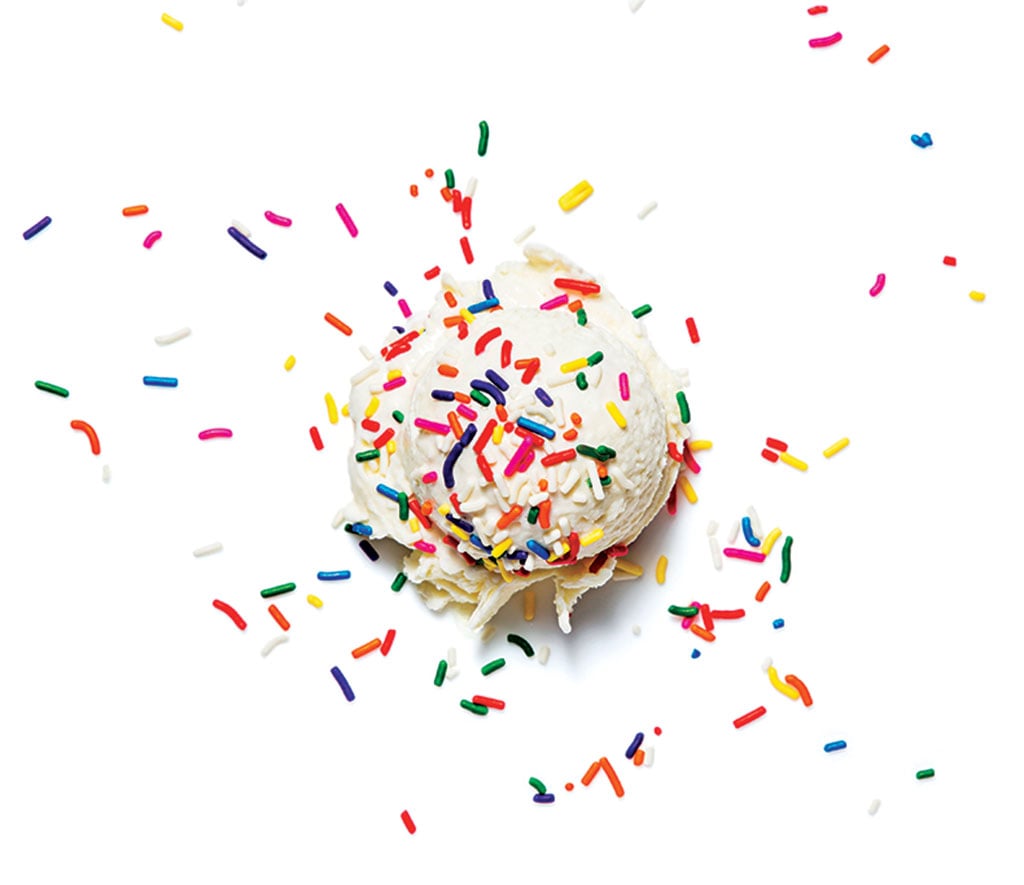 Find scream-worthy ice cream 
We love a good scoop—or seven of the best in town. It was tough research, but we also found the most crave-inducing ice cream sandwiches in Washington.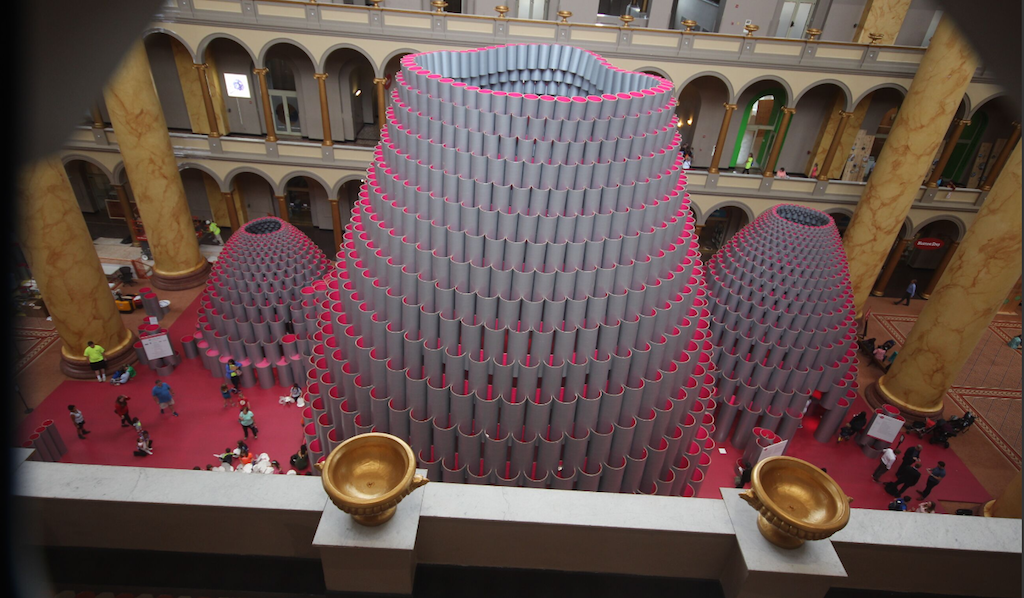 Check out the Summer Block Party Installation
Even though it was never finished, the National Building Museum's "Hive" exhibit is a wonderful visual and auditory experience. The series of 2,500 silver and magenta domes, takes up most of the atrium and looks something like a pipe organ constructed by honeybees. The structure is the tallest ever constructed in the museum, and will be open through September 4.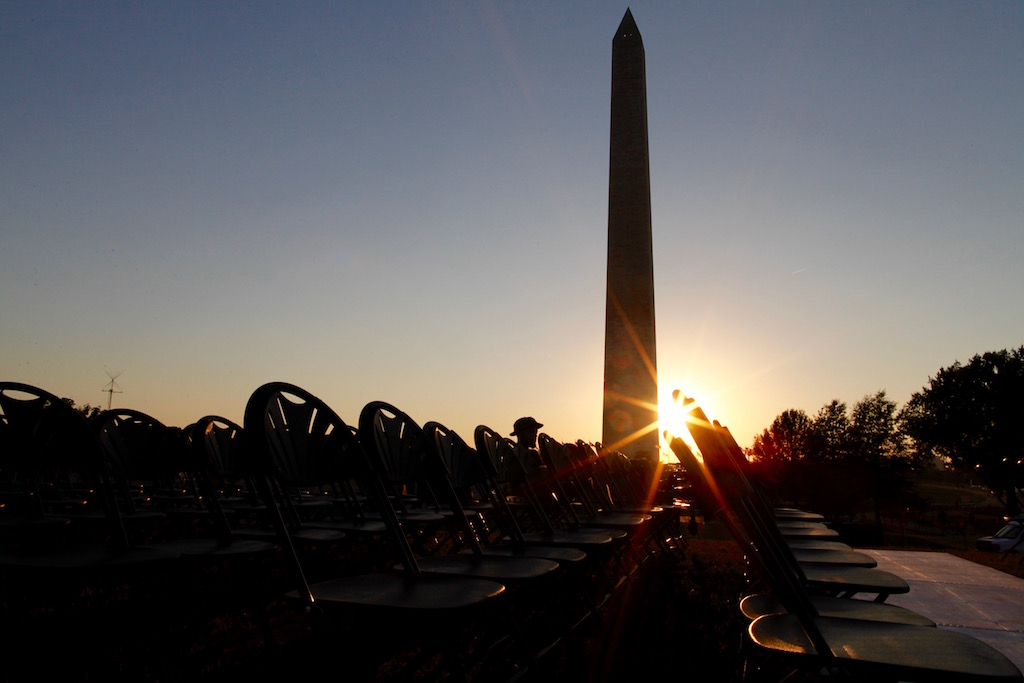 Catch the total solar eclipse
The sky will go (partially) dark on August 21 during a rare solar eclipse, but if you hang around town, you'll only get about an 81 percent obscuration. Here are three ways to get out of the city and catch it in all of its glory.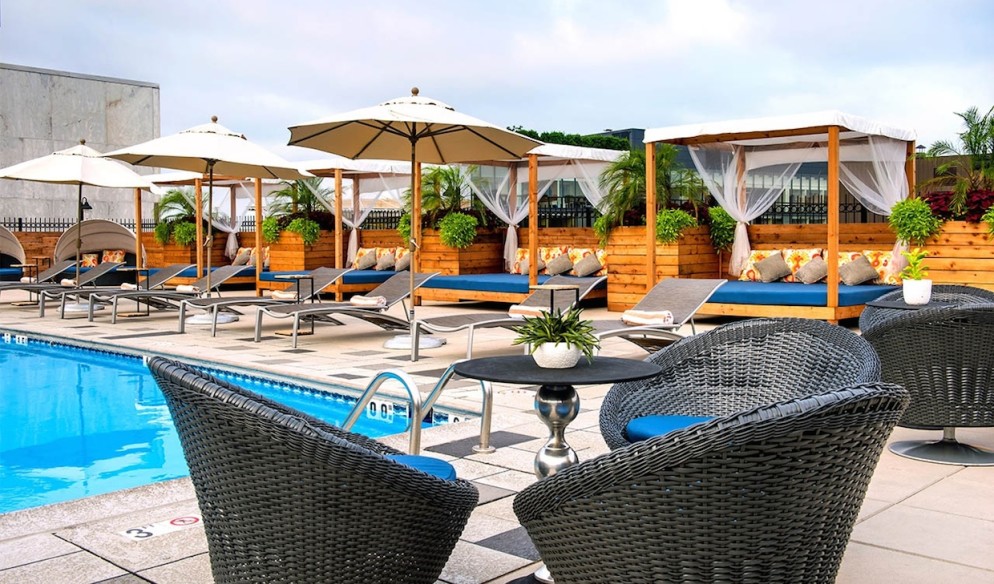 Go swimming!
Stay cool at hotel pools that are open to the public, or keep the kids entertained at spray parks. Not a fan of chlorine? Get in touch with nature at these nearby swimming holes.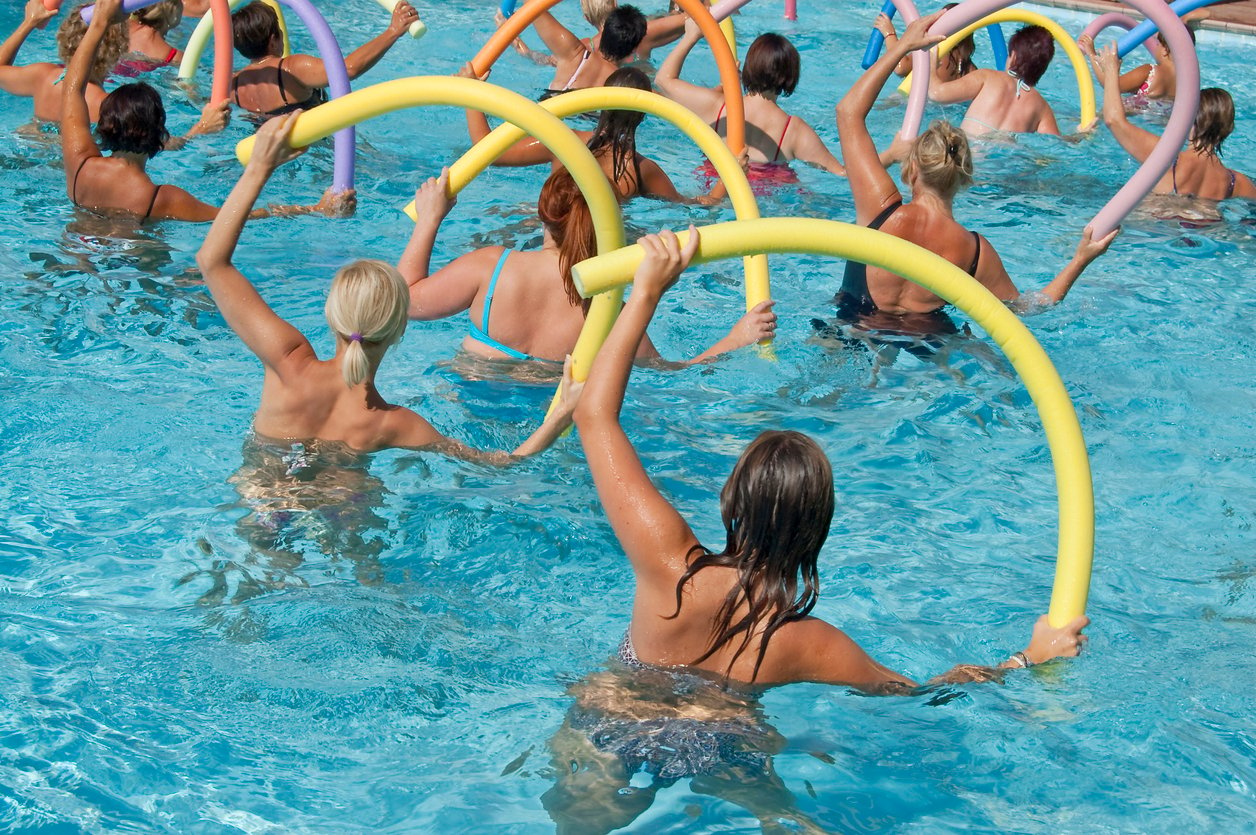 Do a water workout
Skip the boring old laps and try splash cycle, aqua zumba, paddle board fitness, and other interactive, water-based classes designed to keep you cool while you exercise.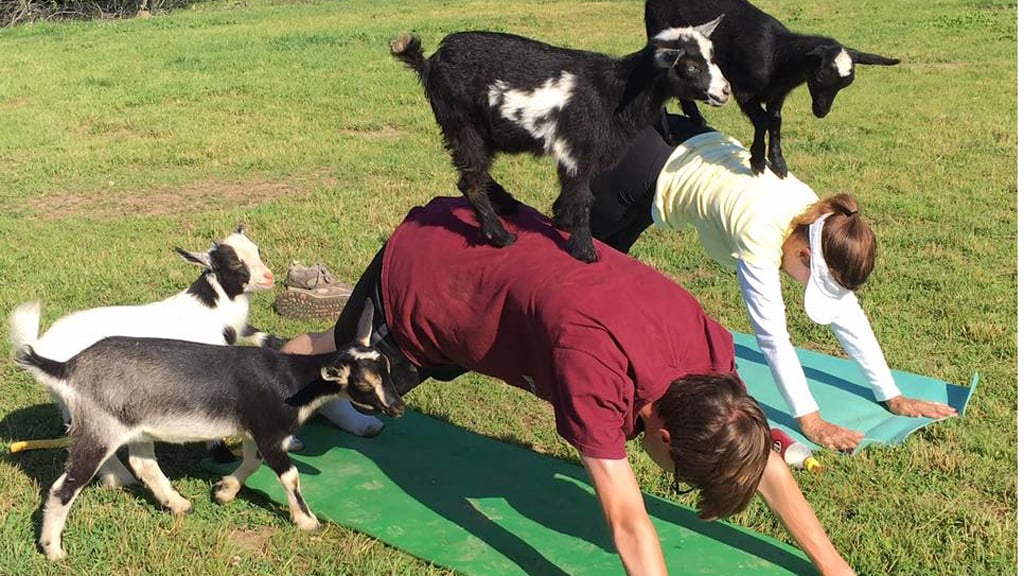 Try yoga with goats
Yes, goat yoga is a thing, and yes, people love it. Get your alpaca and downward dog fix all in one at the Little Goat Farm at the Lake in Nokesville, Virginia this summer, which offers classes through Eventbrite.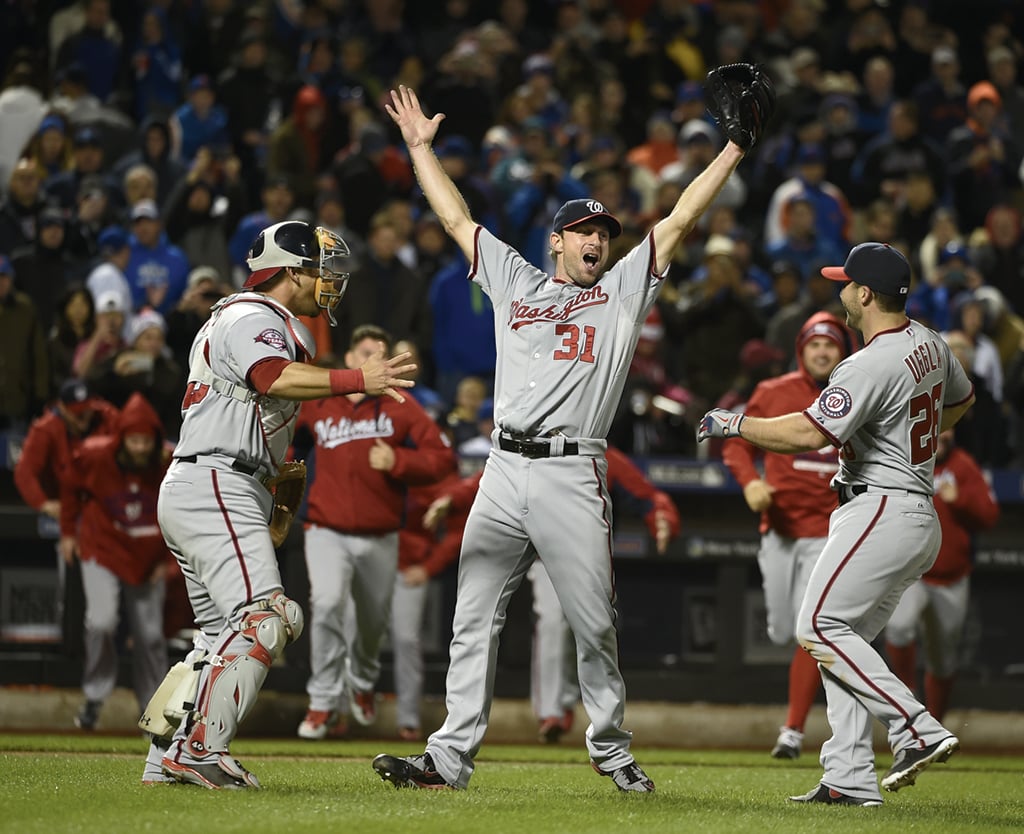 Cheer on the Nats 
It's never too late to become a fan, especially with this guide. Even if you're routing for another team, hitting Nationals Park is one of the most entertaining summertime activities —and delicious, too, given all the great eats and drinks in and around the stadium (you may even catch Ryan Zimmernam at the newly-opened Salt Line, or Bryce Harper snapping pics for his new food Instagram).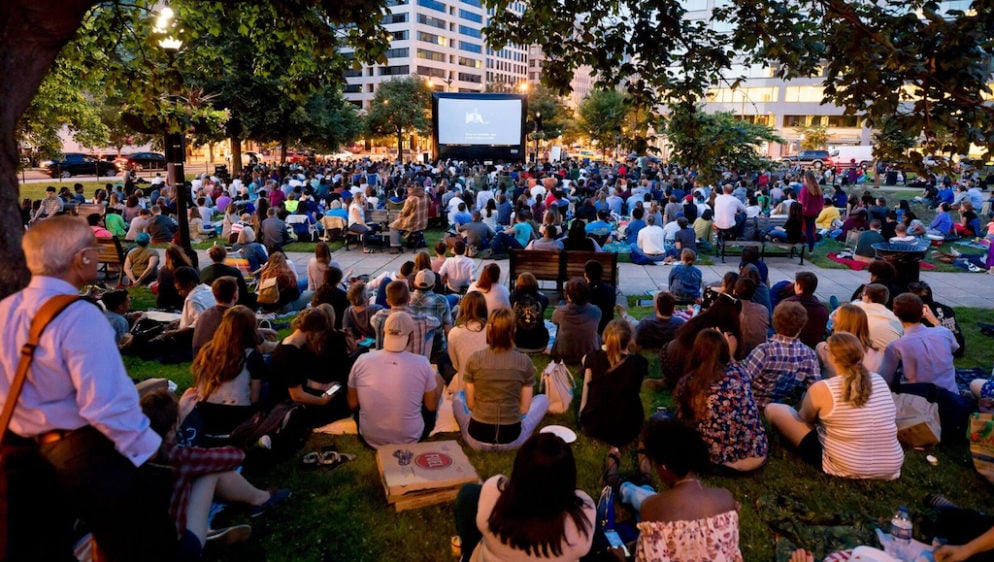 Watch a movie under the stars
Spend a cool-ish summer evening watching an outdoor movie. Families can take advantage of this lineup that both parents and kids will enjoy (for free!). DC Outdoor Films has a handy guide to screenings for all tastes and ages, including al fresco cinema in Maryland and Virginia.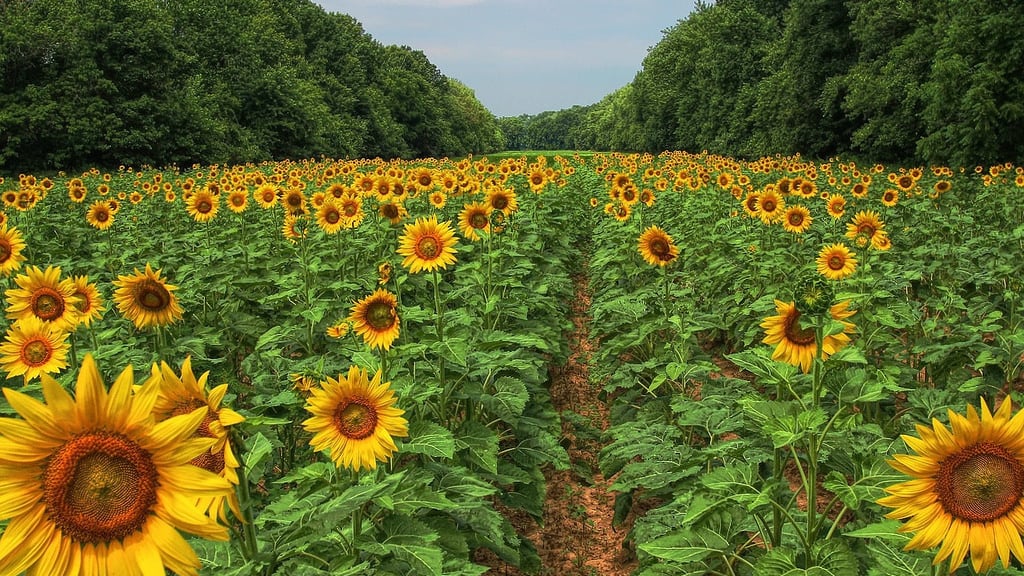 Bask in a field of sunflowers
Because nothing will make you feel happier than visiting the acres of golden blossoms at McKee-Beshers Wildlife Management Area in Poolesville, Maryland (about an hour drive from DC). We have the Instas to prove it.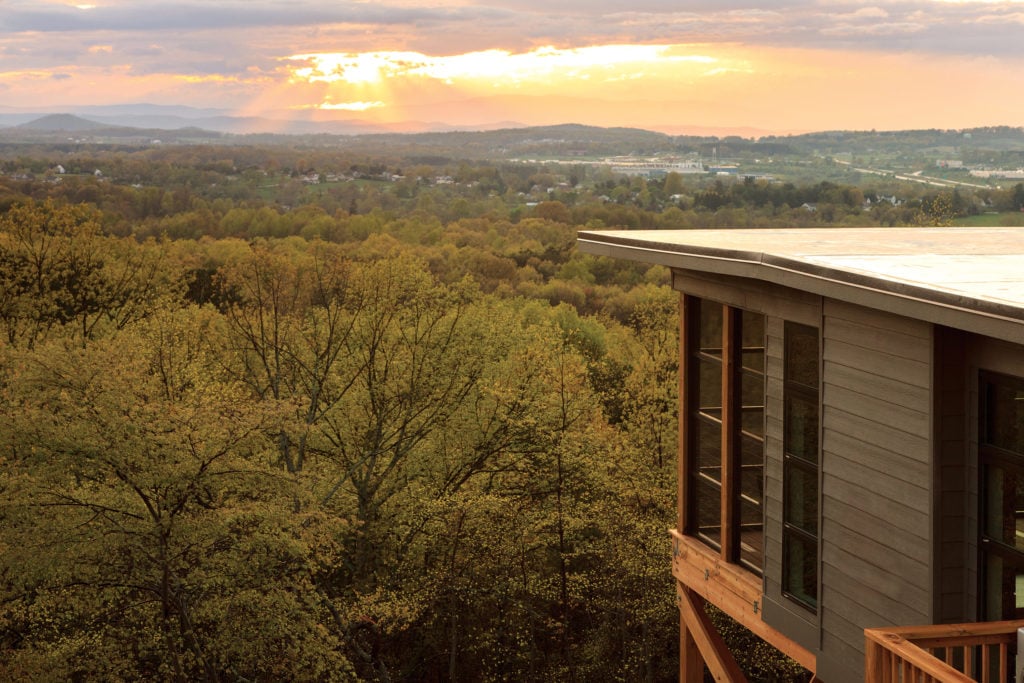 Get out of town
Sure, there's plenty of fun to be had in DC. But what about skipping town for an epic night in a treehouse? Or a secluded island getaway? Or memorable trip with the family? We have your ultimate guide to weekend getaways around Washington, whether you're looking for a quick jaunt or a true escape.