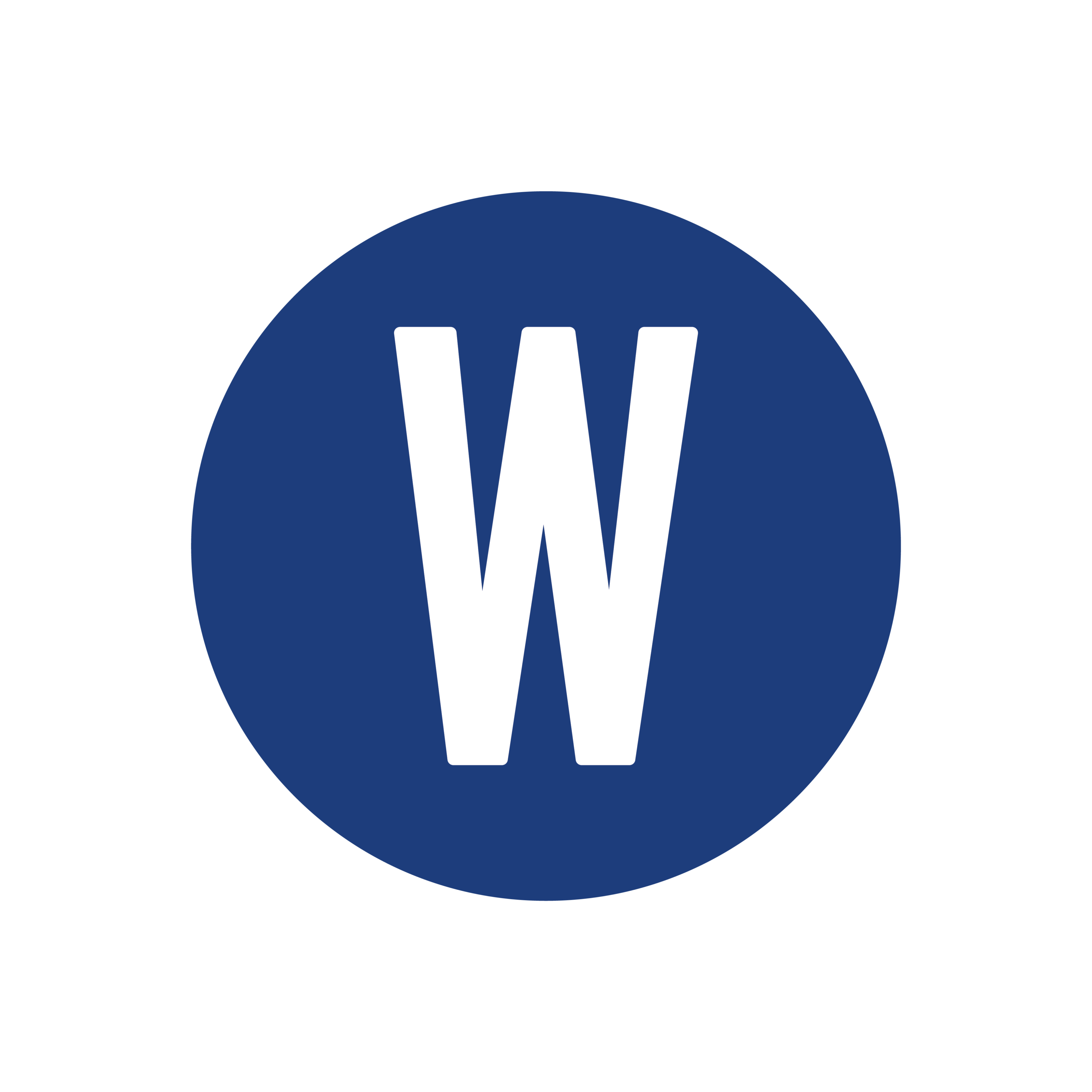 Washingtonian is keeping you up to date on the coronavirus around DC.
As Covid-19 continues to spread, more and more restaurants are offering takeout and no-contact delivery—from casual neighborhood spots to Michelin-starred dining rooms. Here are a few of our favorites. We'll update this post as more options become available.
ABC Pony
The Asian-meets-Italian Navy Yard cafe offers its daytime menu—egg-drop soup, fusilli with white bolognese, spaghetti with XO sauce—for pickup or delivery via Caviar.
Afghan Bistro/Bistro Aracosia/Aracosia McLean
These Afghan gems draw from a trove of heirloom recipes to create creamy stews, refreshing salads and dips, and some of the best manti around. The entire menu is available for lunch and dinner carryout, and they'll also offer family-style meals for larger groups, with vegetarian and vegan options available. Call each restaurant directly.
Albi
Michael Rafidi's long-awaited Levantine restaurant in Navy Yard was only open for a short time, but I fell hard for dishes like pear fattoush, barbecue lamb ribs, and carrots with dates and labne. They're all available for takeout 1 PM to 8 PM Tuesday through Sunday. Call 202-921-9592. They'll also deliver to nearby apartments.
Amoo's Restaurant
This family-run Persian institution in McLean is open for pick-up and delivery via Postmates. Go for eggplant-and-yogurt dip, the lamb kebabs with chimichurri, and the fesenjoon, a pomegranate-based chicken stew. And don't forget the rice—whether the crackly tahdig or the fragrant shirin polo.
Anju
One of the best things I ate last year was Anju's gochujang-glazed fried chicken, drizzled in Alabama-style white barbecue sauce—in fact, it was one of the (many) reasons we named it DC's #1 restaurant. That super-crunchy bird, along with the equally excellent ssam board and dumplings, is available for pick-up. Order here.
Annabelle
Burgers, bolognese, and Frank Ruta's famed roast chicken is being packaged for carryout and curbside pickup at this elegant Dupont newcomer. Available between noon and 8 PM. Call 202-916-5675 to order.
Brothers and Sisters
The all-over-the-map menu at the Line DC's lobby restaurant features hanger steak with chimichurri, chicken tonkatsu with plum sauce. knife cut noodles (my fave), and Pichet Ong's fanciful layer cakes. Call 202-864-4180 or order here.
Centrolina/Piccolina
The CityCenterDC Italian market/dining room is open for pickup and delivery orders. Amy Brandwein's full dinner menu—and wine list—are available via the restaurant's site. The market, filled with fresh pastas, produce, and Italian imports, is open from 10 AM to 9 PM; the restaurant serves dinner from 5 to 9 PM.
Sister bakery/cafe Piccolina, home to a terrific spread of cannoli, bomboloni, and other pastries and savory items, delivers through Caviar between 8:30 AM and 8:30 PM. There's wine there, too.
Chez Billy Sud
Feeling a trip to Paris? This snug Georgetown bistro is doing takeout versions of cheese plates, duck confit, and raclette-topped burgers. Call 202-965-2606 Tuesday through Saturday from noon to 8 PM.
Clarity
Chef Jonathan Krinn's Vienna dining room is serving family-style takeout menus. There are fish, meat, and surf-and-turf options ($35 each), and all come with an appetizer and dessert. Krinn's father, Mal, who is an excellent bread baker, is making the focaccia pizza that's beloved by the restaurant staff. You can also buy ingredients from Krinn's distributor: fresh crabmeat, whole Amish chickens, grass-fed beef, and more. Email jon@clarityvienna.com to order for pick-up (after 4:30 PM).
Compass Rose
The carryout offerings at Rose Previte's dining room, devoted to international street snacks, are as eclectic as the place's regular menu. Choose from banh mi, khachapuri, curried lamb, and more. Order here between noon and 8 PM.
Convivial
Cedric Maupillier has gone full-throttle French at his Shaw bistro. Miraculously, a steak frites, a fried-fish sandwich, and even a floating island from this kitchen travelled beautifully on a recent evening. Order via Caviar and UberEats, or call 202-525-2870 for curbside pickup.
The Dabney
Have you tried the catfish slider at Jeremiah Langhorne's mid-Atlantic-accented dining room in Shaw? It's reason enough to order the $45 three-course menu here. The dinner is available for pickup between 4 and 8 PM; phone orders are taken starting at 11 AM at 202-450-1015. Wines and bottled cocktails are available also.
El Sol 
Jessica and Alfredo Solis's excellent tacos and massive tortas are available for pickup at their Logan Circle spot.
Emilie's
Kevin Tien's Hill hotspot is turning into a carryout with a Vietnamese menu, freshly baked bread, and discounted wine. The menu is available from 3 to 8 PM. To order, call 202-544-4368 or email feedme@emiliesdc.com.
Fiola Mare
Fabio Trabocchi's glitzy Georgetown waterfront restaurant just pivoted to curbside pickup. There are $75 four-course menus for two, cheeses and salumi, bottles of wine and spirits, and batched negronis and Manhattans. You can also order market baskets of ingredients from the restaurant's vendors and farmers. Pickup is Wednesday through Sunday between 4 and 7 PM (order by 3 PM for same day pickup).
Garden District
Barbecue sandwiches, fried pickles, and one of the city's top burgers are all on the pick-up menu at this 14th Street beer garden. Grab some beer, cider, and/or wine, too. Order here, or call 202-695-2626.
Gravitas
Chef Matt Baker and his kitchen staff are cooking up favorites from each of their families—pupusas, roasted lamb shoulder, posole, and more—for pick-up and delivery. You can also snag pints of ice cream and ready-to-bake frozen cookie dough. Call 202-763-7942 or email events@gravitasdc.com. 
Ivy and Coney
Jonesing for a Chicago dog? This Shaw bar is offering those, plus wings, Italian beef sandwiches, and smash burgers for takeout and delivery via Grubhub.
Izakaya Seki
The amazing garlic fried rice is one of the items this beloved izakaya is offering for carryout. Also: chicken kara-age, sablefish with miso, and crab-and-corn croquettes. Check out the menu, then order online or call 202-538-0321.
Joe's Prime Steak, Seafood, and Stone Crab
The Miami-born steak-and-seafood house gets an A+ for its delivery packaging—they even include the excellent bread basket (which makes a great breakfast). My favorites: stone crab claws delivered on ice, the bacon-heavy wedge salad, the extra-tangy slaw, and the apple and Boston cream pies. Daily 11:30 AM to 9 PM. Call 202-489-0140 or order via UberEats.
Kinship
Wednesday through Sunday, Eric Ziebold and his team will offer to-go dinners at his Shaw French/American spot. There's an emphasis on simple comfort food: Think more cassoulet and roast chicken, less chips and caviar or foie gras lobes. You can also add on ready-to-bake cookies. Pickup between 5 and 6 PM. Order via Tock.
Komi/Happy Gyro
Johnny Monis is temporarily closing Komi and, in its place, bringing back his wildly successful all-vegetarian Happy Gyro. On the menu: gyros, "fish" sandwiches, carrot half-smokes, and celery-root reubens. Plus, bottles of wine are 4o percent off. Order carryout online Tuesday through Saturday between 5 and 9 PM.
Lapis
The Adams Morgan Afghan dining room is offering freezer-friendly meals along with its regular lunch and dinner menu—and beer and wine—for delivery or curbside pickup. Go for the dips, the dumplings, and veggie-forward stews. Call 202-299-9630.
Little Serow
The fiery flavors—and the famed (and mild!) Mekong whiskey ribs—at this Northern/Northeastern Thai dining room will be available for pickup Tuesday through Saturday from 5 to 9 PM.  Order here.
Mama Chang
Peter and Lisa Chang's homestyle, Hubei-inspired restaurant is still going strong, offering takeout and delivery versions of hits like dry-fried eggplant, peppery cauliflower, roasted lamb leg, and the superlative farmer's stirfry with tofu skin, Chinese leek, and green pepper. Call 703-268-5556 or order via UberEats.
Masseria
Nick Stefanelli is launching a home-delivery operation out of his chic Italian dining room near Union Market. Starting Tuesday, March 17, the restaurant will deliver dinners for two ($85) between 4 and 6 PM. He'll offer a different entree each night, with an optional wine pairing. Tuesday's menu features roasted whole chicken with roasted potatoes and spring panzanella. Call 202-608-1330 or order through the restaurant's site.
Maydan
The full menu of fire-licked kebabs and decadent dips at this attention-grabbing spot is available for carryout. Place orders between 4 and 9 PM.
Nina May
The locally-minded Shaw newcomer is offering breakfast, lunch, and dinner for curbside pickup or delivery. We're big fans of the kitchen's lemony roast chicken (in fact, the recipe is in our latest issue). Pick up between 7 AM and 3 PM and 5 and 9 PM. Call 202-518-3609 to order.
Officina
Salumi boards, pastas, pizzas, and gelato by the pint are available from the Wharf Italian restaurant for delivery or pickup via Caviar.
Peking Gourmet Inn
The 40-plus year-old Falls Church institution is offering its famed whole ducks—among many other things—for delivery and carryout. Ask for the carcass—you can use it to make soup later in the week. Call 703-671-8088 to order.
Pizzeria Paradiso
The Dupont Circle, Georgetown, Spring Valley, and Hyattsville locations are serving Neapolitan-style pizza seven days a week (Old Town is temporarily closed). Bottles of wine are 50 percent off restaurant prices, and beer is 30 percent off. Available for pickup and delivery.
Poca Madre
Victor Albisu's mod-Mexican restaurant is serving carryout and delivery dinners from 4 to 9 PM. The star of the menu is the platter of Lebanese-inspired pork tacos, and there is also slow-roasted duck and his Wagyu-lobster-and-truffled-black-bean burrito. Call 202-838-5300 to order. $50 minimum for delivery.
Punjab Grill
Have you tried the jackfruit dumplings at this lavishly decorated creative-Indian spot? Those, along with curries, tandoori meats, and vegetarian stews are available for carryout now. Place your orders over the phone (202-813-3004) for now; they'll soon be on Caviar, Doordash, and UberEats.
Reverie
Johnny Spero's luxe take on a Big Mac, decked out with miso-cured cucumbers, buttery onions, and smoked cheddar, was one of our favorite dishes of 2019. Now, you can get it for takeout, along with his family-style roasted duck, which he wraps up into a foil swan. Check out the menu on the restaurant's Instagram, and order by calling 202-808-2952 Tuesday through Saturday nights.
Ris
This West End dining room is putting together daily "care packages," centered around soup. For $15, you get a choice of soups, plus salad and focaccia. Available Monday through Friday from noon to 7 PM. Call in orders to 202-730-2500 and keep up with the menu here.
Rose's Luxury
Jonesing for this Hill spot's lychee salad? You can now get that, along with Aaron Silverman's satisfying pastas and homey entrees, as part of a four-course takeout dinner (order via Tock). Rose's at Home, Silverman's catering service, is also doing  two-night ($150) and three-night ($225)  dinner packages (appetizer, main course, dessert for two), for which you can also set up a weekly subscription.
Sfoglina
The Van Ness location of Fabio Trabocchi's pasta house is offering make-at-home cocktail and pasta kits, plus ready-to-eat dishes, wine, and staples like béchamel sauce and grated pecorino/parmesan. Curbside pickup between 4 and 7 PM Wednesday through Sunday; order by 3 PM for same day pickup.
Supra
There may be no better culinary antidote to these unsettling times than buttery, cheesy khachapuri, which this Georgian restaurant offers in takeout and delivery form, along with sandwiches, grilled meat platters, and a myriad of small plates. Call 202-789-1205 or email your order and desired pickup time to info@supradc.com.
Trummer's
The recently revamped Clifton restaurant offers a three-course dinner for two for $70 (or $35 a person). Kid-friendly items like buttered ricotta gnocchi or roast chicken with honey-glazed carrots go for $12. The wine list is 40 percent off. Available for curbside pickup or delivery within a five mile range. Call 703-266-1623 to order.